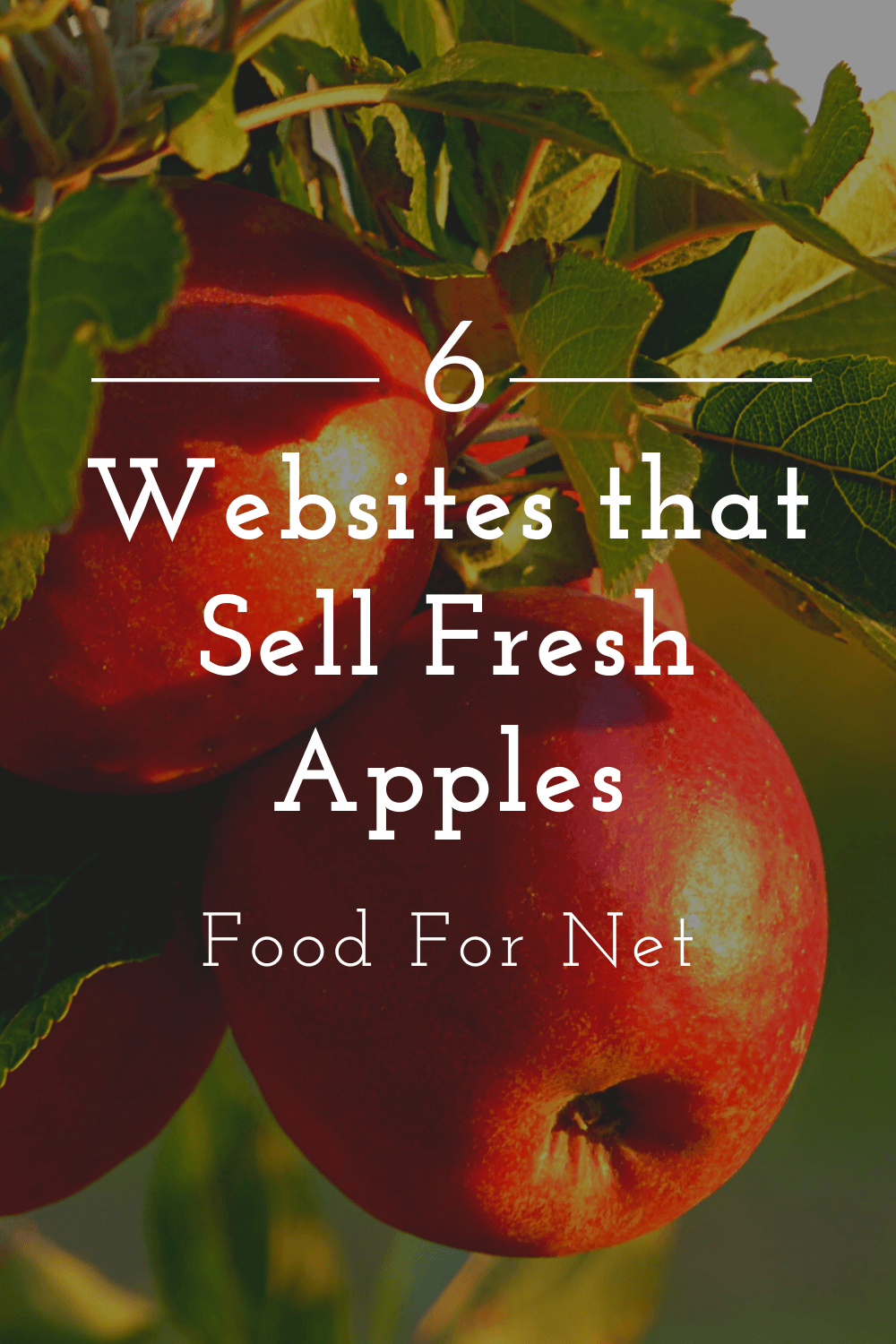 There's no denying that apples are a favorite for many. Not only are they sweet and easy to eat but they're healthy and so incredibly versatile. You can create all kinds of snacks and meals with apples, or turn them into drinks, pies, other desserts, and more.
From soft and sweet to crunchy and tart, there's an apple for everyone, and it's a super healthy snack to boot. This makes it a great choice for kids, especially picky eaters who would rather eat junk food than anything healthy.
While having so many different options is great – what happens when your favorite kind of apple isn't easily or readily available where you live? Or what happens when it goes out of season?
This is where it can be a good idea to buy fresh apples online instead of at the grocery store. Buying online opens up an entirely new world of possibilities as there will be apples available to you that your grocery store may never have.
Even a search for "apple orchards near me" is a good place to start. You never know what kind of farms might be closer to you than you think.
That said, if you can't find the type of apple you want nearby, you can look in other states or possibly even other countries to have it delivered. Many will also offer you the chance to pre-order your apples so that when they do come into season, you won't have to worry about missing out.
You don't need to stop with apples either, many types of fresh fruit and vegetables can be delivered, including cranberries and tomatoes.
Where to Buy Fresh Apples Online
Honeycrisp
Kauffman's
Turkey Knob Growers
Aamodt's Apple Farm
Hale Groves
Quarry Hill Orchards
1. Honeycrisp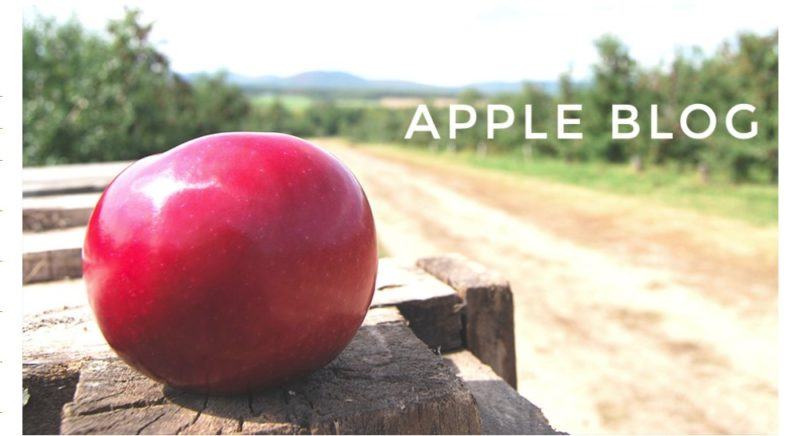 Honeycrisp is a fantastic resource for all things apple. Not only do they have a huge selection, plenty of different order size options, but they also ship to all 50 states. Unfortunately due to several agricultural laws, they are only able to offer a limited variety of apples to Arizona and California, but they deliver what they can.
You can order any amount of any apple you want, from six to over 100 at a time. If a specific apple isn't in season at the time of order, you may be able to place a pre-order for when they are grown and picked.
Their apple variety includes common favorites like Mcintosh, Gala, and Honeycrisp as well as rare and lesser-known varieties like Ginger Gold, Pink Lady, and so much more.
2. Kauffman's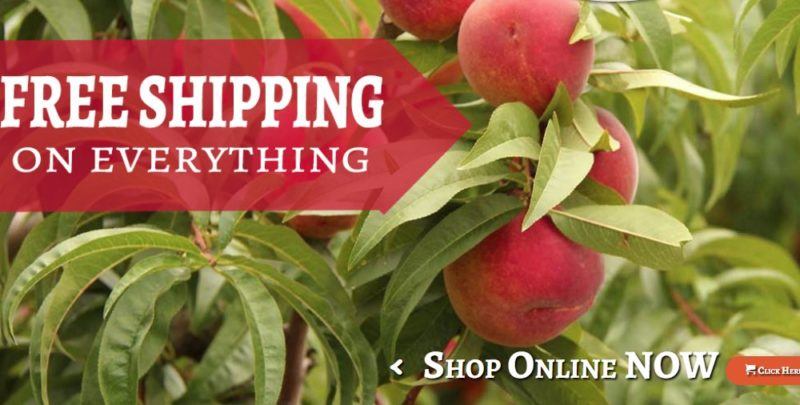 Kauffman's fruit farm and market has been around for more than 100 years. It all began in 1915, four years after founder A.L. Kauffman planted his first apple trees. The farm began with these apples and has expanded to include a wide variety of other fruits and products.
While it has grown considerably, the farm remains in the family, currently being run by third, fourth, and fifth-generation Kauffman's who maintain the same traditions and values that the company was founded on.
Their apple orchard is still going strong, but in terms of fruit, they also offer cherries, peaches, pears, and plums, all maintaining the same quality as their beloved apples. They also offer packaged products like honey butter, sauerkraut, apple cider, and more.
Their products can be found in many stores and markets. If you can't find them locally, however, they also ship to all of the United States, Canada, Guam, Peurto Rico, and the Virgin Islands.
3. Turkey Knob Growers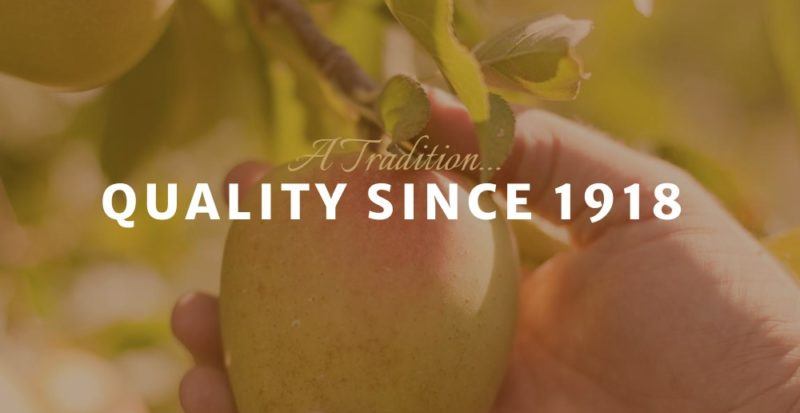 Turkey Knob Growers began in 1918 when World War I veteran Captain T.B. Byrd purchased a 300-acre orchard with his brother. Ownership and branding has changed a few times over the years, but they've maintained their love for and dedicated to good apples.
The company works with retailers and other institutions around the world, offering their apples in bulk and a wholesale price. To date, they've been exported to 15 different countries as well as being sold throughout the United States.
Individual consumers can also purchase apples in smaller quantities and have them delivered to their homes. They have several single variety apples available to purchase by the basket. This includes Gala, Honey Crisp, Empire, Golden Delicious, Granny Smith, Red Delicious, Rome, and many more. They tend to sell out fast and often, so you might have to put yourself on an email list to be notified when your favorite kind is back in stock!
4. Aamodt's Apple Farm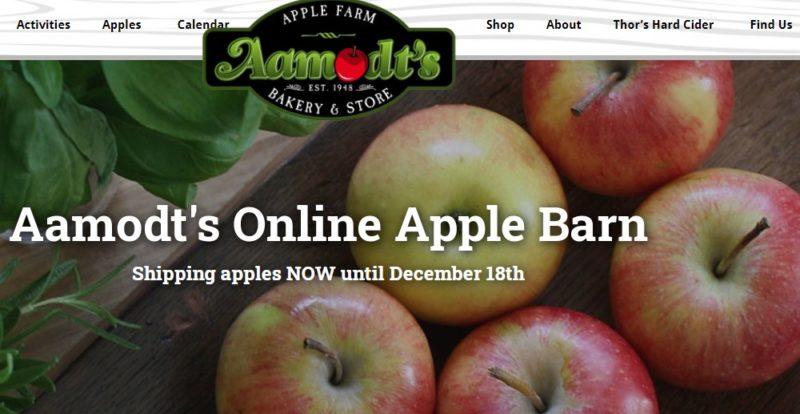 Aamodt's Apple Farm is a family-owned apple orchard that has been around since 1948. What began as a few apple trees as since expanded into a 50-acre orchard with more than 6,000 apple trees.
The orchard is still in the family, currently being run by third and fourth generation Aamodt's. Since the beginning, the family has been dedicated to sensible and sustainable farming practices.
They believe that apples are best when you let nature take care of them, rather than bogging them down with chemicals that are supposed to make things better and easier, but only serve to harm the environment. For example, they let any apples that fall on the ground, stay there to provide a natural fertilizer.
They spray their apples only as much as necessary to keep insects away that would otherwise harm the apples.
In addition to a wide variety of apples, they also offer several other orchard goodies. This includes butter, jams, apple pies, cookies, apple salsa, and more. They ship throughout the United States, offering apples when they are in season, and other orchard products year-round
5. Hale Groves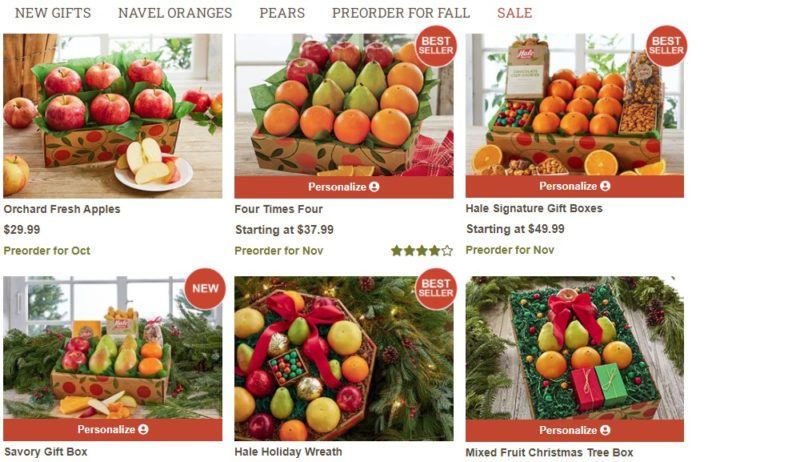 Hale Groves started when the founder opened a roadside fruit stand back in 1947, simply wishing to share the joy of their delicious, fresh apples with as many people as they could.
Today they run a much bigger operation, but the dream and vision remain the same. What began with apples has expanded into a wide variety of fruit, including pears, oranges, tangerines, mandarins, grapefruit, cherries, peaches, mangos, and more.
You can order individual fruit by the box, or mix and match as you please. If you want something on a more regular basis you can join any of their monthly fruit clubs. You can join seasonally, choosing to enjoy several months of summer or fall fruit deliveries. For example, the winter wonder club delivers a variety of oranges throughout January, February, and March.
Or, if you want something new every month, their all-season fruit club delivers a different selection of fruit each month, depending on what's in season at the time.
6. Quarry Hill Orchards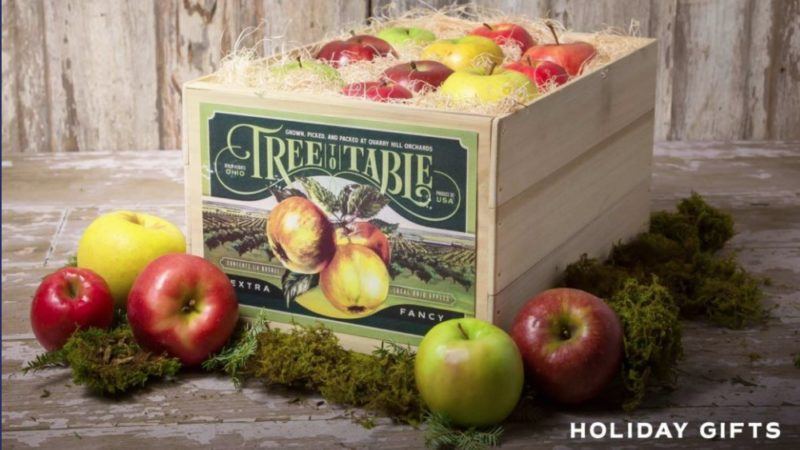 Quarry Hill Orchards was officially founded in 1931 by a family who migrated from Ohio to Scotland. Today, three generations of the Gammie family run the farm together and share a passion for farming and great apples.
They currently have about 90 acres of apple orchards with more than 38 varieties, including everything from common and well-loved to rarer and lesser-known apples. Their website includes a paragraph of information on each type if you're interested in learning more and/or trying a new variety but you're not sure what to order.
They keep their online shop updated according to what's currently available for sale. Of course, what they have to offer depends on the time of year. In addition to apples, they also have cherries, peaches, pears, and plums on the farm. They also sell a number of their own custom apple cider blends.
They work closely with local cider presses to make new, interesting, and unique flavors each season. Lastly, their market carries a variety of pantry items and dry goods like popcorn, honey, jellies, pickles, and more.
Things to Consider When Buying Fresh Apples Online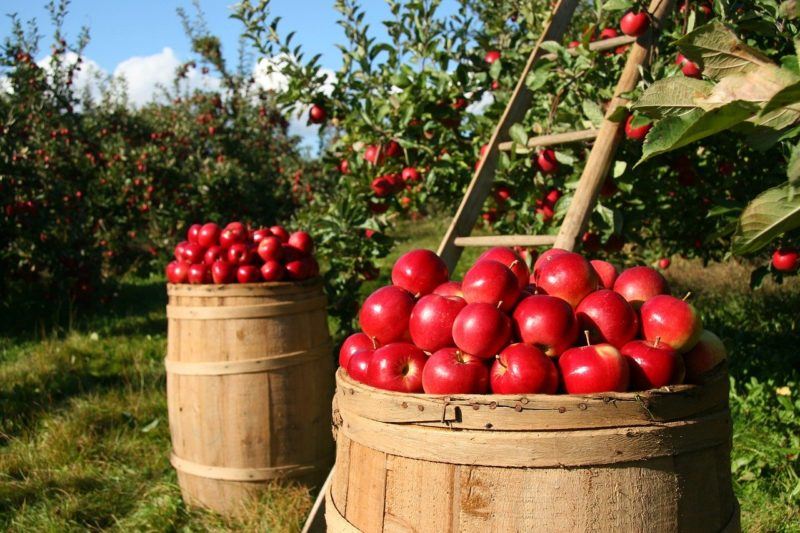 Like any fruit, apples don't have a terribly long shelf-life so you need to ensure you're getting your apples from a reputable source that truly sends them when they're fresh. Most areas have plenty of options, so do some research before deciding. Consider the following as you're browsing:
Variety of Apples
This is huge as there are more apple varieties than a lot of people even realize. Grocery stores, for the most part, carry a small variety of the most common and popular apples. This includes things like Gala, McIntosh, Honeycrisp, Granny Smith, Golden Delicious, etc.
That's one of the great things about ordering online from an actual farm. They usually have a much bigger selection, often with 30+ varieties to choose from including a few you've probably never heard of.
Any apple orchard or farm should have all their available varieties listed on the website so you don't have to look far to see if they've got what you want.
Picking Season
Regardless of which appl variety you want, there will be a limited window in which you can purchase it. Many farms allow pre-orders for their apples to ensure you have some reserved once picking season hits.
Picking season happens in the fall and once it's over, that's it for the year, meaning that once the apples sell out, you can't get any more.
So, keep picking season in mind when ordering or pre-ordering to make sure you get exactly what you want!
Local Delivery Laws
Before placing an order, check your local delivery laws. It's not usually a big problem, but some states don't allow the shipment or delivery of certain types of apples. Make sure you don't accidentally order something from out-of-state that you can't have delivered.