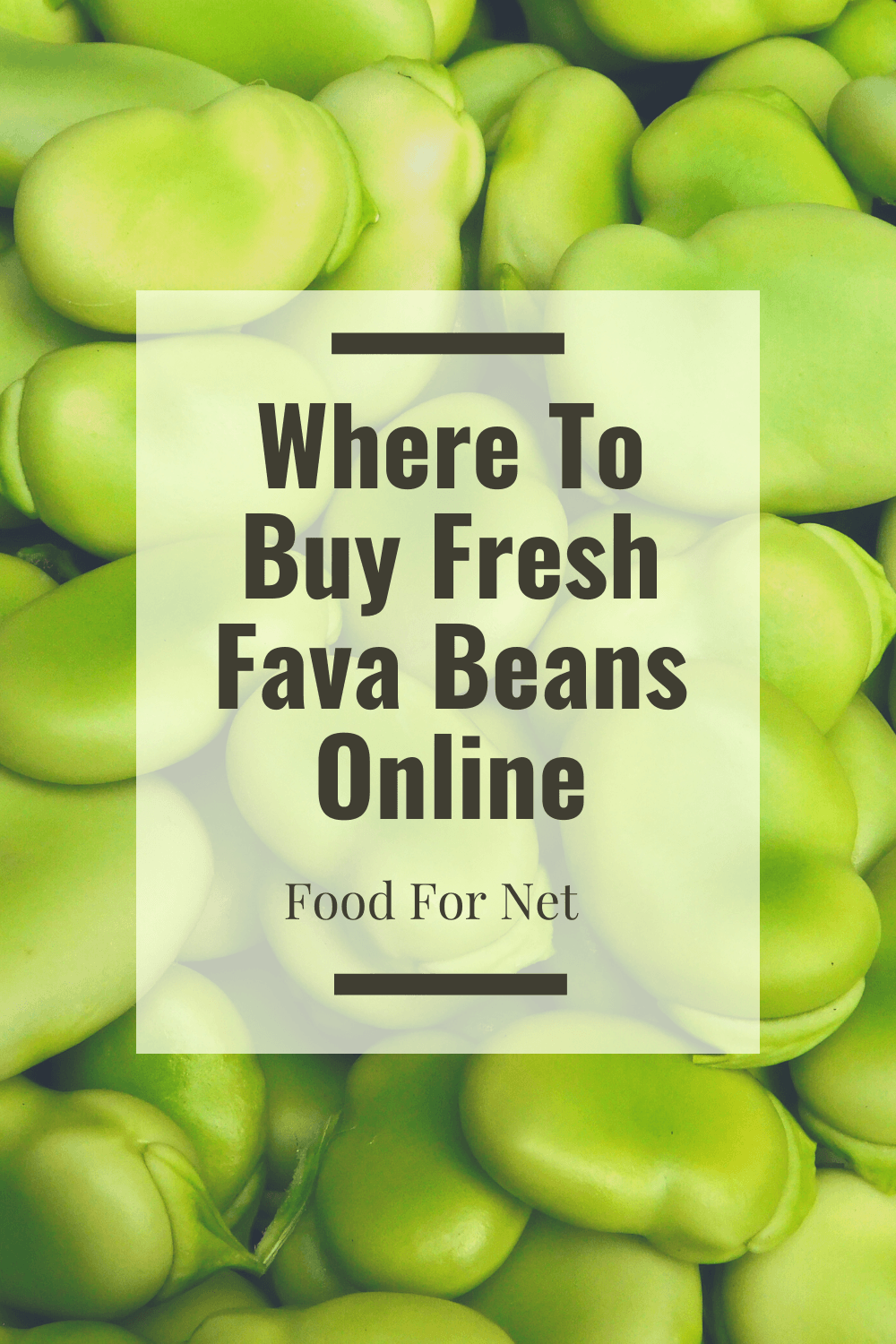 Fava beans are a type of legume that come in pods. They have a unique, earthy flavor and are packed with nutrients and health benefits. They contain plenty of vitamins and minerals and are high in fiber and protein. They're also quite versatile, making a great addition to salads, soups, pasta, and more.
They're common in many Italian dishes and can be grown in several places around the world. If you're struggling to find where to buy fava beans locally, it might be better to buy fresh fava beans online instead.
Even if you can find them at the grocery store, you never know how long they've been sitting on the shelf, or how many steps they went through to get there. Often, online stores work directly with growers to get you your food as fresh as possible.
Not only will the beans taste better when they're fresher, but they'll last longer once you get them. You'll also have a better idea of exactly where they're coming from, and you can choose to get them organic if you wish.
This pattern is why many people choose to order fresh fruit and vegetables online, rather than shopping at their local stores. You can even buy seafood and fresh flowers online.
Where to Buy Fresh Fava Beans Online
Alma Gourmet
Marx Foods
Grain Works
Shiloh Farms
Bob's Red Mill
1. Alma Gourmet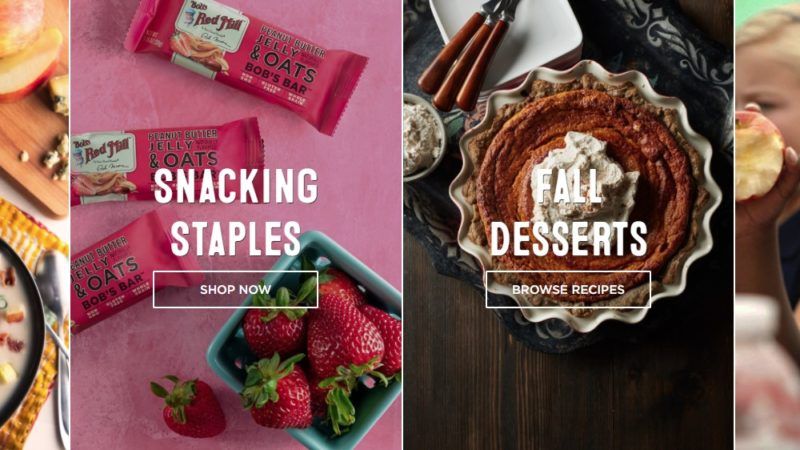 Alma Gourmet began with its founder Alfredo selling cheese, truffles, seafood, and meat to restaurants directly from his van. His produce often came from local farmers and was always fresh. His goal was to provide head chefs with the best produce around. He quickly gained a loyal set of customers.
Today, the company has grown and expanded, with Alfredo traveling to Italy to procure the best quality and most authentic products available. In addition to their original roster of meat, cheese, truffles, and seafood the company now offers many other things. This includes pasta, mushrooms, spices, risotto, beans, coffee, tea, biscotti, crackers, sweets, and more.
Their fava beans are always fresh and they often run out of stock so you must act quickly. They get their beans straight from Italy and sell them by the pound. The beans, along with all other products, can be shipped throughout the United States.
2. Marx Foods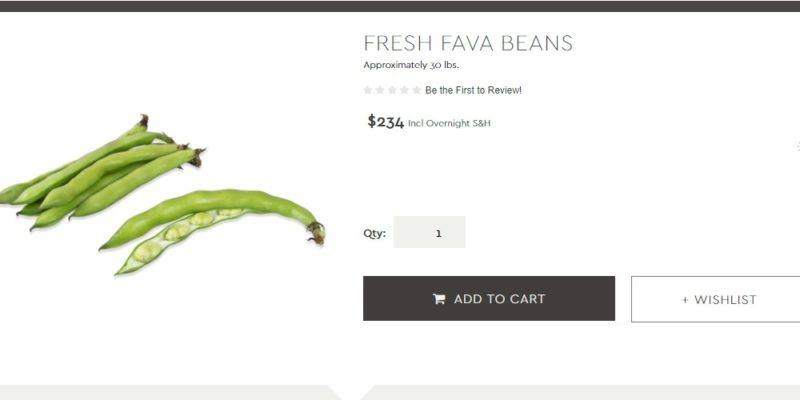 Marx Foods goes all the way back to 1895 when the founding family immigrated from Germany and opened a butcher shop in New York. The business grew and expanded over the years, moving into a retail butcher shop and wholesale meat distribution.
Fast forward to 1970, Frank Marx – fourth-generation company owner – continued growing the company and became a large meat distributor and processor. Today, Frank and his three sons continue to run the company and take it to even greater heights.
Their focus is and always has been on meat, poultry, and seafood. They now have generations of knowledge and experience to draw from, and they really do produce some of the best. From basic cuts to specialty meats for their adventurous eaters, they've got a little of everything.
In addition to meat, they also offer a series of products such as fruits, vegetables, flowers, herbs, mushrooms, and of course – fresh fava beans. They can be bought in bulk for a great price and are shipped to you overnight. If you're at all new to fava beans, the website also includes some basic cooking and handling instructions, along with recipe ideas. Their beans come from either the United States or Mexico, depending on the season and availability.
They do ship to the entire United States, though anything outside the continental area will incur extra shipping charges.
3. Grain Works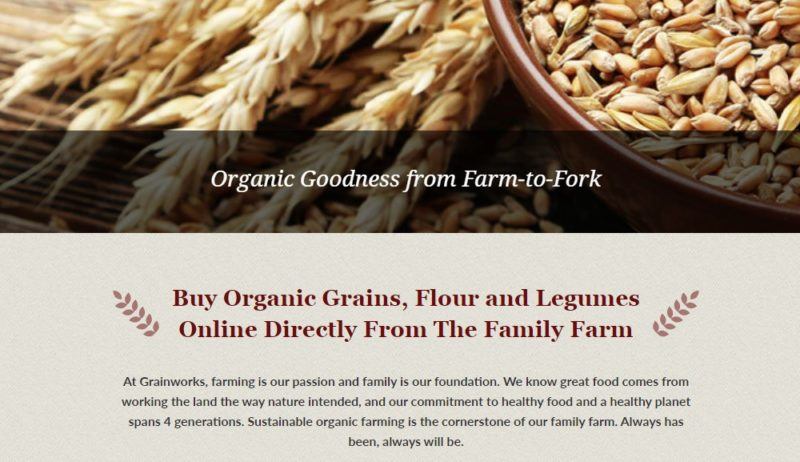 Grain Works began with a family who all shared a passion for farming. Currently on their third generation of farmers, their passion and commitment haven't wavered. They strive to produce healthy foods while supporting a healthy planet through sustainable practices from start to finish. For those that want specifics, their blog has all the information you'll need on how they maintain sustainability throughout the entire process.
As the name suggests, they produce some of the very best grains, beans, flours, seeds, and the like. Many of these make great snacks on their own but are most often used as ingredients in other dishes. Grains and seeds add a great nutrient boost to any meal and can be used in many ways. Because of their commitment to health, all of their products are organic.
In addition to fresh fava beans, they also have lima beans, lentils, garbanzo beans, and so much more – even beans you probably haven't heard of! The same goes for their flours, grains, and seeds. Their selection is unparalleled.
Most of their products can be bought in bulk at wholesale prices, which is great for restaurants and individuals alike. They are based in Alberta, Canada and most customers within a reasonable distance can get their orders the next day, and most others within a week. They do ship internationally and countries that are further away will have longer wait times.
4. Shiloh Farms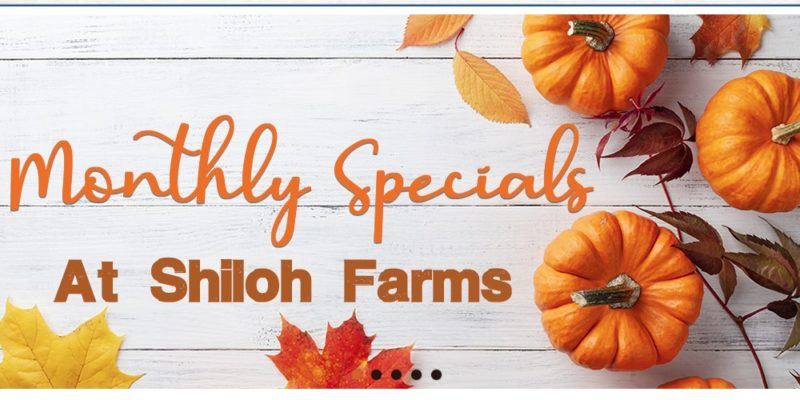 Shiloh Farms began in 1942 and has always been dedicated to healthy, natural living. They strive to make food that's derived straight from nature, using only the purest possible ingredients. Their selection of products includes everything from bread, grain, and flour to fruits, veggies, and chocolate.
They also have a great range of beans for sale, most of which are organic. Included in this selection are garbanzo beans, lima beans, kidney beans, mung beans, pinto beans, navy beans, black turtle beans, and of course, fava beans.
Their fava beans stand out as having a unique and rich nutty flavor with a smooth and buttery texture. Their fava beans can be enjoyed on their own with some seasoning or as an addition to many different kinds of meals.
If you're stumped on what to make, their website has a great recipe section where you can find new ways to use the fava beans along with the rest of their health-conscious products. Recipes include everything from breakfast meals, sauces, soups, desserts, and more.
They ship to the entire United States, with a two-day shipping guarantee for their local area in Pennsylvania and surrounding states.
5. Bob's Red Mill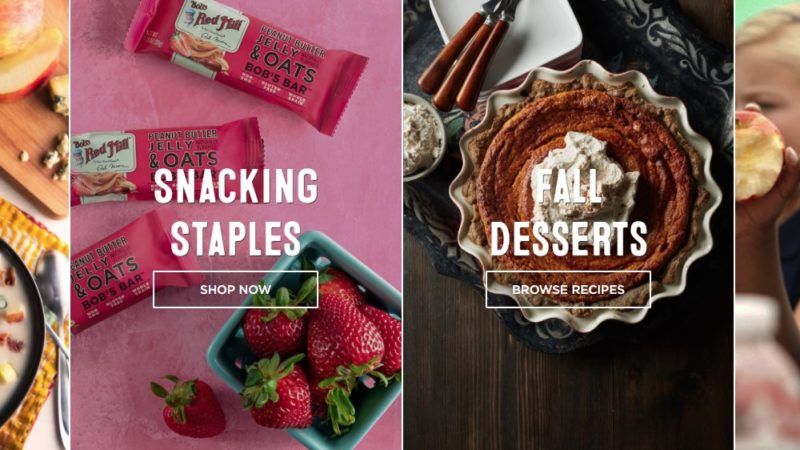 Bob's Red Mill officially opened in 1978, but there were years of hard work and dedication that happened before Bob's Red Mill came to be. Owner and founder, Bob, had already built a flour mill from scratch, and now he was expanding. He already had interest from both local people and the media when his doors opened on the first day.
Today, Bob's Red Mill is a highly recognized brand. Their products are in grocery stores all over the place, but they are also available online for those who want a greater selection and/or home delivery.
Their online store consists of various categories, including flours, bars, baking aids, oats, paleo items, smoothies, grains, and pre-made mixes. Their fava beans come shelled and are a popular product. So popular, in fact, that each purchase is sometimes limited to two bags each. They come in a re-sealable bag to maximize their freshness, and they're all ready to go for cooking – very little prep time needed.
Bob's Red Mill also has a very informative blog on its website, including recipes, tips on healthy living, and information on special diets. It's a great resource to learn more about their products as well as grains in general and to find ideas to improve your overall health.
Bob's Red Mill does ship internationally, though to find shipping to a country outside the United States you might need to get in contact with an independent distributor. There is a helpful directory on their website.
Things to Consider When Having Fresh Fava Beans Delivered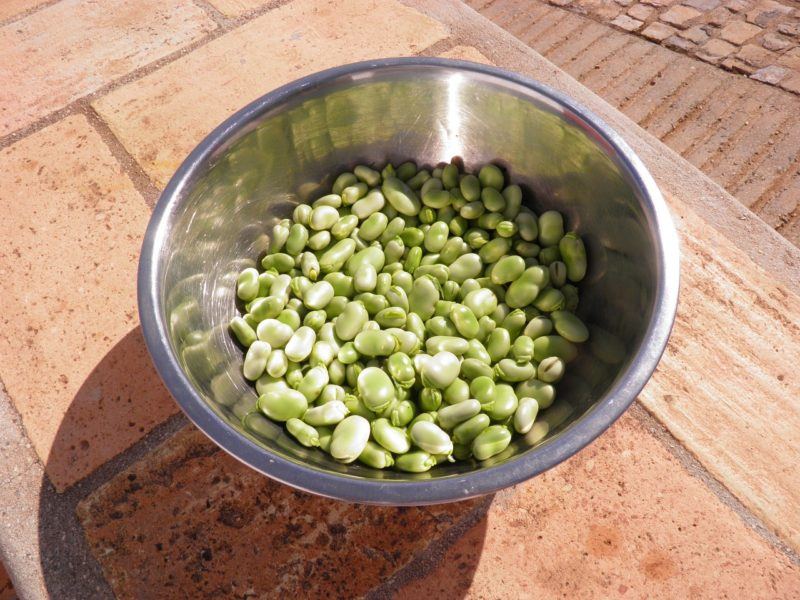 Fava beans are a great addition to many meals, and having the freshest possible beans delivered is important if you're using them regularly. But, how do you know exactly who to order from? Consider the following things before deciding where to buy fava beans.
What You Need Them For
First, consider what purpose you have for buying the beans. Do you like to cook them up as a standalone snack? Or, are you adding them to salads, pasta, or other recipes?
This may determine exactly how you buy them. If you want to cook with them on a regular basis, you might want to look for beans that have already been shelled and peeled to save you some time and effort.
If your purpose is simpler, you can probably save a little money on this extra step and buy them as is.
How Much You Need
Because they're so widely used in baking and cooking, fava beans often come in bulk quantities. This is great if you need them in bulk because you can often get wholesale prices as well. Not everyone needs that many though, so make sure the company you want to buy from sells them in appropriate quantities.
Other Products
It's also important to consider what other products are available as you buy your fava beans. Do you need a bunch of different beans? Or, are you looking for a variety of other cooking/baking necessities? Are you looking to include fava beans in your main grocery shop?
Some companies might specialize in beans and such, while others will have a larger variety. If you're looking to do a big shop, you can save on shipping by ordering everything from one place.