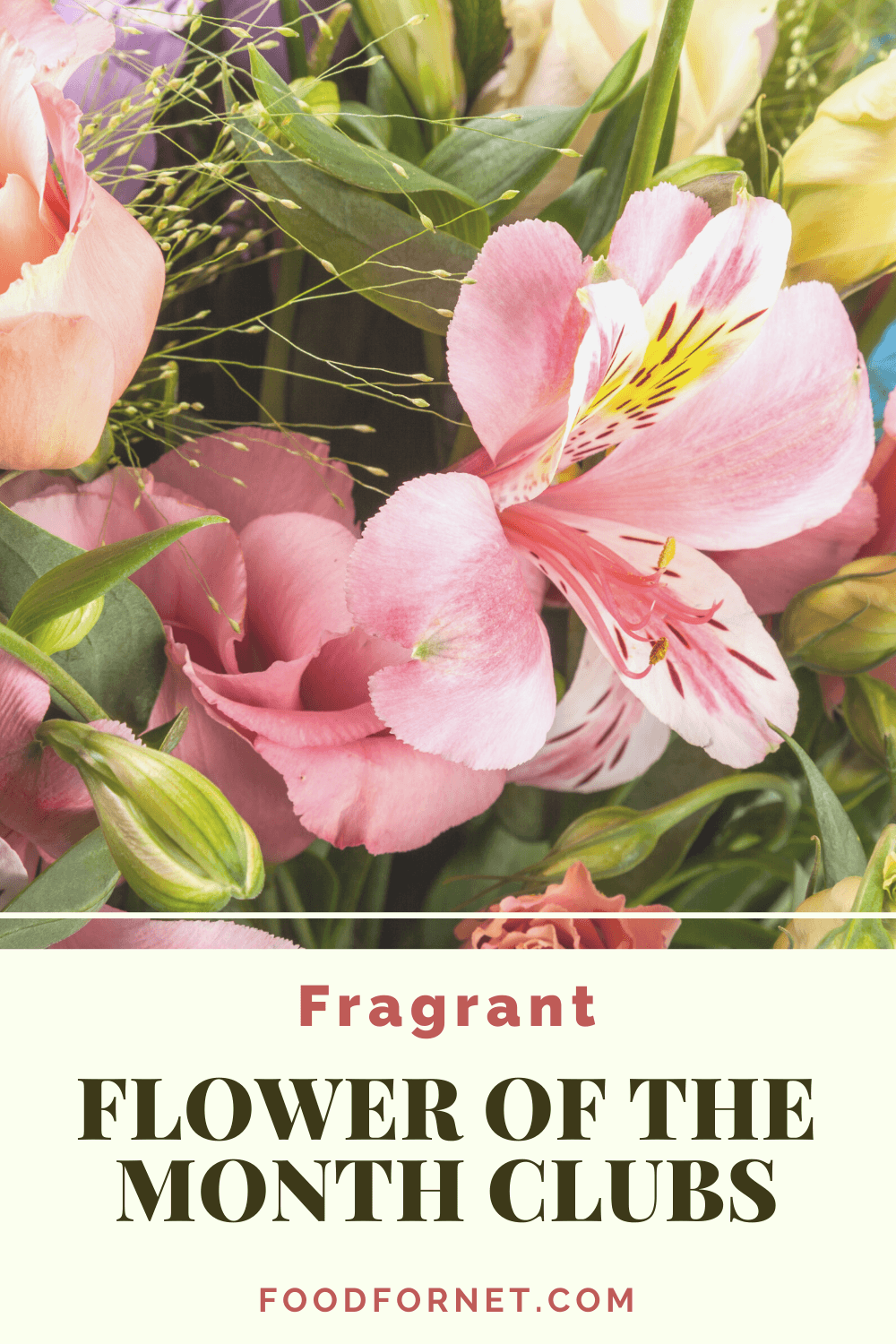 Flowers remain popular as gifts and as ways to brighten the day. This makes flower of the month clubs fun choices for many situations.
Flowers are important too, as their history extends back about 130 million years ago. Before flowers, our environment consisted of just greenery like ferns, trees, and conifers. However, though newer to the botany scene, flowers now outnumber many of their predecessors.
Today there are around 235,000 different flowering species of plants. Flowers aren't just essential to nature and our survival. They have also played a vast number of roles in our history, including food, decoration, medicine, religious ceremonies, and art inspiration.
The earliest flower arrangements were found in ancient Egypt when Egyptians used cut flowers in vases for everything from burials to table arrangements. Tombs were often decorated with flower wreaths, which have been found over the years by archeologists.
In Greece and Rome, flowers were also used to decorate, celebrate, and honor others. However, unlike the Egyptians, these cultures tended to favor garland and wreath style arrangements, instead of bouquets displayed in vases. Additionally, for greenery, they often used things like oak leaves, ivy, laurel, and acorns.
The Chinese too used flowers to help honor and celebrate events and people. They also used flowers in medicine. Flowers were also frequent inspirations in the different art disciplines such as paintings, carvings, and embroidery.
Over the years, few things have changed in the way we use flowers. People still enjoy eating them, designing art because of them, and creating art out of them in gorgeous bouquets and wreaths.
However, the biggest thing that has changed in the world of flowers is the delivery method. Today you can send bouquets to anyone anywhere in the world.
Plus, for those who love fresh flowers, there is the flower of the month club subscriptions, delivering smiles with each bouquet. These can easily be coupled with other interesting gift subscriptions, like chocolates, snacks, or succulents.
Flower of the Month Clubs
Clubs of America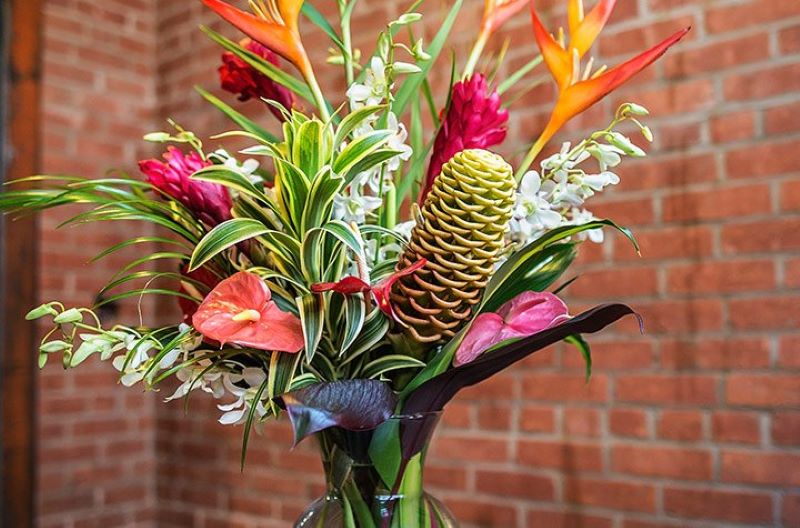 Clubs of America, founded in 1994 by brother duo Doug and Dirk Doretti, started with a craft beer of the month club. Though the company took a lot of work, in the end, it was well worth it, and in time they received recognition from various media outlets including Good Morning America, Fox News, Entrepreneur Magazine, and USA Today.
It didn't take long before the brothers were asked if they had other clubs available. Today, Clubs of America offers eight different clubs including beer, wine, chocolate, cigar, pizza, coffee, fruit, and flowers.
For those who can't choose just one club, Clubs of America offers a Mix your Clubs option. For the Mix Your Clubs, you decide how many months and which club for each of the months.
The Clubs of America's Flower of the Month Club is available in five duration choices:
2 Months for $91.90
3 Months for $137.85
4 Months for $183.80
6 Months for $275.70
12 Months for $501.40
You can also add a vase for the first shipment for $15. And shipping is included with the price of the flowers.
You may then decide on the frequency you want the flowers delivered every month, every other month, or every three months. Finally, you get to choose the month the flower subscription starts.
The flower of the month club includes rare and exotic flowers from all over the world, such as Peruvian lilies, dendrobium orchids, red anthuriums, proteas, and birds of paradise.
Each bouquet is full-sized and comes with a 100% satisfaction guarantee.
The Bouqs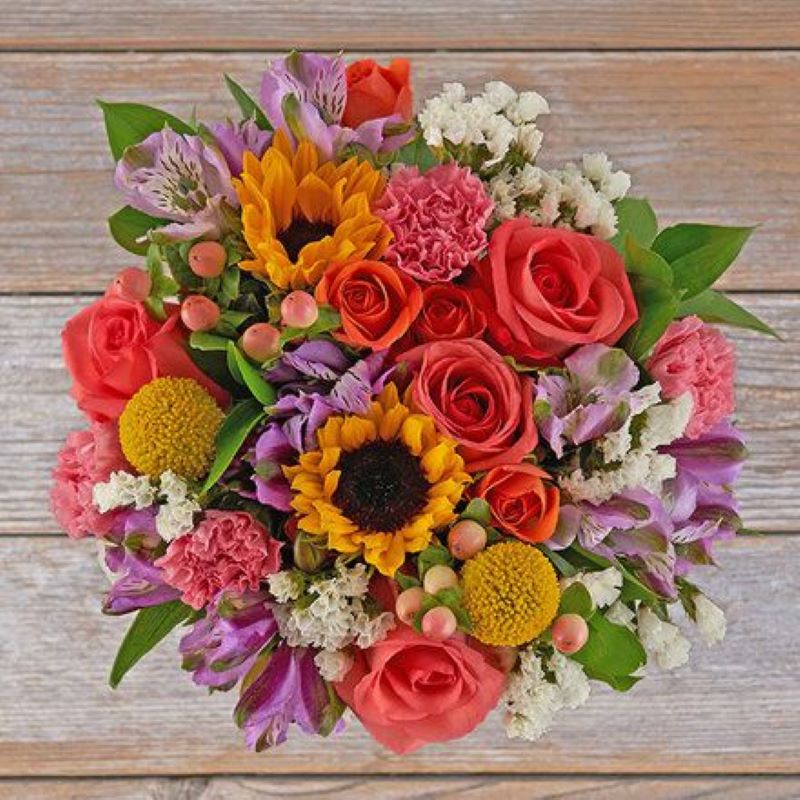 The Bouqs, founded in 2012 by John Tabis and Juan Pablo Montufar, is a company that strives to help create "emotional connections" for their clients. The Bouqs sources flowers from all over the globe, supporting eco-friendly farms that aim to reduce waste and practice sustainable farming.
The Bouqs does everything they can to ensure they deliver joy whenever possible, even meeting two-hour delivery turn around times.
Plus, they back all of their flowers and plants with their "Happiness Guarantee." Though they work hard to make sure all of their deliveries arrive in optimal condition, sometimes that doesn't always work out. In the event you are unhappy with their flowers, all you need to do is reach out, and they will work to make things right.
The Bouqs has four different flower subscriptions to choose from:
Farmers' Market. The flowers in this subscription are best described as "rustic and bold," which creates a certain charm and beauty.
Classics. These are single-flower arrangements, though created with an abundance of color.
Roses. Just like it says, enjoy roses with every delivery. Some may be a single color arrangement, whereas others may be multi-colored.
Seasonal. Brings the best blooms of the season directly to your door. You will never get bored with the seasonal subscription
After choosing the plan you may then select the size of the bouquet. Original contains 10 to 16 stems, while Deluxe contains 20 to 32 stems, and Grand contains 30 to 45 stems.
Prices vary based on which flower of the month club you choose and the size of the arrangement. You can then select the frequency you want the flowers delivered, either weekly, bi-weekly, monthly, or bi-monthly.
Bloomsy Box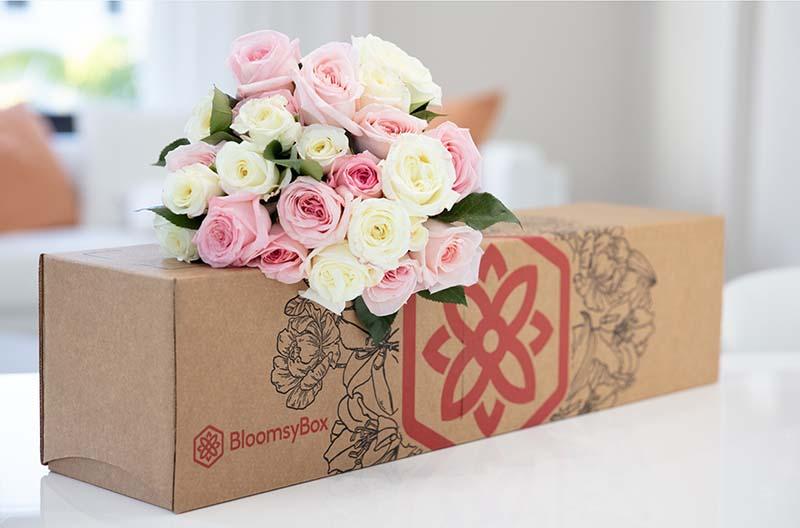 Bloomsy Box does things differently; however, it is what makes them great. First, Bloomsy only offers single-variety bouquets, though they may be different colors, the flower variety is all the same.
Second, Bloomsy is proud to have the freshest flowers delivered directly from the farm, giving you even more time to enjoy your flowers. The flowers will have been picked and shipped in 2 to 4 days, cutting the time in half from most other flower companies.
Bloomsy only partners with farmers that use sustainable practices and no harsh chemicals, all of whom are part of the Rainforest Alliance. Plus, all of the workers on the farms are treated well and paid fairly.
The Bloomsy Box flower subscription is available in monthly, weekly, and bi-weekly plans. The monthly plans come in four different options:
Bloomsy Original for $39.99/month
Bloomsy Deluxe for $49.99/month
Bloomsy Premium for $54.99/month
Bloomsy Roses for $44.99/month
All of the bouquets include 20 to 32 stems per arrangement but vary on the type of flowers included. The plans auto-renew and only come in a month-to-month option but can be canceled anytime. Shipping is included with each of the flower subscriptions listed above.
MonthlyClubs.com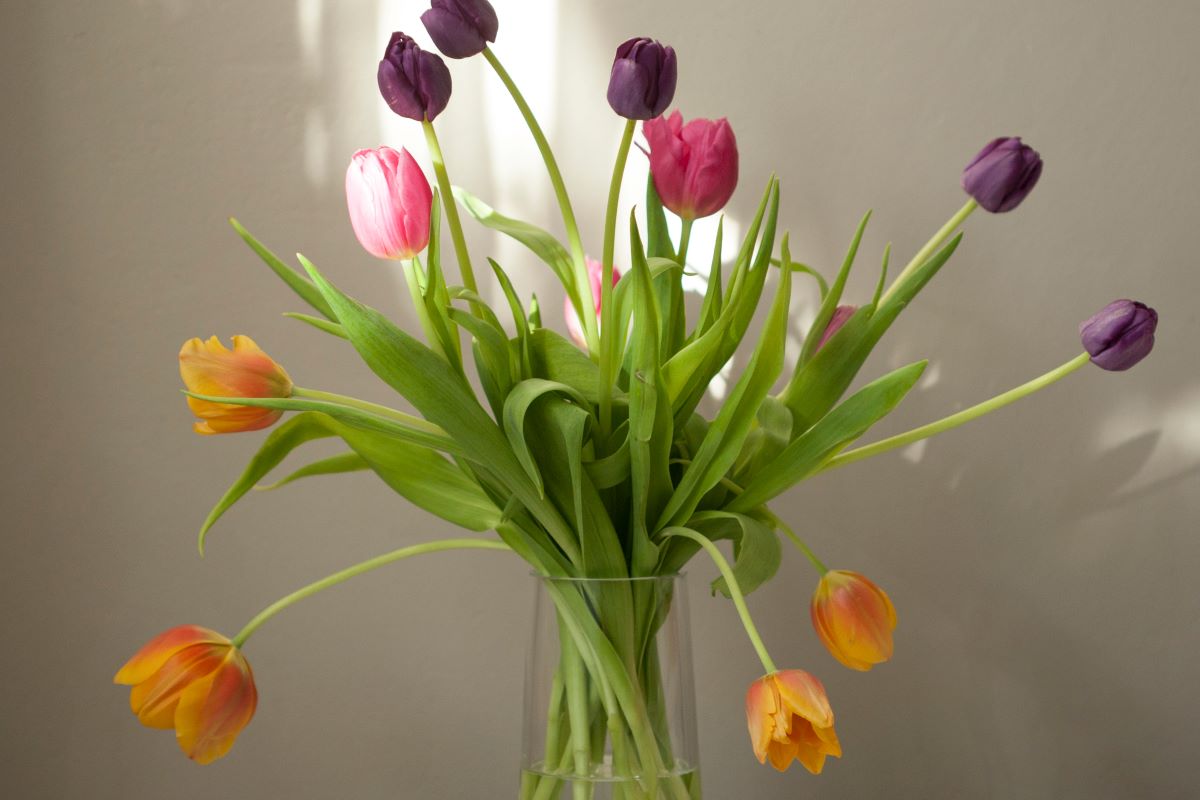 MonthlyClubs.com is a family-owned and operated business that opened in 1994. The company has intentionally kept to six clubs to ensure the utmost quality and customer service.
In addition to providing excellent customer service, MonthlyClubs.com is also an environmentally friendly company and only uses 100% recyclable packaging. And, they have used solar to power their corporate office since 2008.
The MonthlyClubs.com has grown in popularity over the years and comes highly recommended by Forbes, Fast Company, Fortune, NBC, Esquire, and the Today Show.
The six subscriptions that MonthlyClubs.com offers are chocolate, microbrewed beer, international wine, premium cigars, gourmet cheese, and fresh cut flowers.
Their Fresh Cut Flower club costs$38.95/month and includes a seasonal bouquet and their monthly newsletter with information on that month's flower choices. The membership is available from 2 months to 12 months or ongoing. You can also customize your plan to ship the first bouquet on a designated month.
Next, you can choose the frequency, monthly, every two, or every three months. Additionally, you can decide how you want the subscription to bill, either prepay or pay as you go.
Calyx Flowers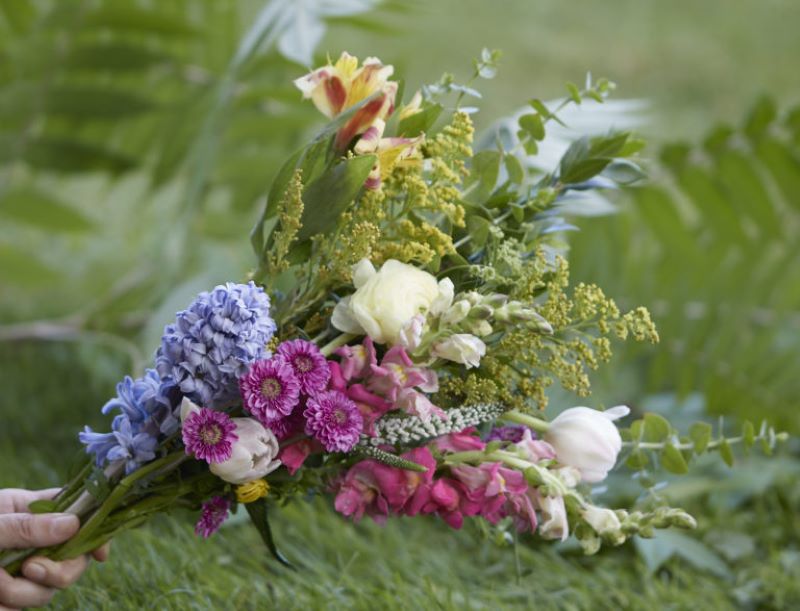 Calyx Flowers' goal is to provide the freshest flowers available from around the world. They take special care with all of their bouquets to ensure every blossom is pristine, going as far as providing ice gel pillows in the summer for their roses. The care and expertise that goes into each bouquet are truly unmatched.
Also, many of the bouquets arrive still in bud form to maximize the amount of time the recipient has to enjoy the natural beauty of the flowers. If for some reason the flowers arrive in less than ideal condition, all you need to do is contact Calyx and they will work to make it right.
Flowers are sourced from all over the globe, allowing them to choose and ship flowers not usually in season in their area, and ultimately expanding their flower options.
Calyx Flowers offers 14 different flower and plant subscriptions:
Best of Calyx Monthly Gift Program
The Year of the Plants
Year of Designer Bouquets
Year of Flowers
Year of Orchids
Year of Tropicals
Year of Designer Wreaths
Ultimate Year of Flowers
Year of Lilies
Ultimate Year of Lilies
Year of Roses
Ultimate Year of Orchids
The Ultimate Year of Orchids
Growers' Choice Subscription
With the exception of the Growers' Choice Subscription, the different clubs come in 3, 6, or 12-month options, even if they are "Year of". The plant and wreath options include flowering plants or wreaths with flowers for most of the months.
Some of the clubs allow for different delivery options, such as every other or every third month, but this varies depending on the club.
Pro Flowers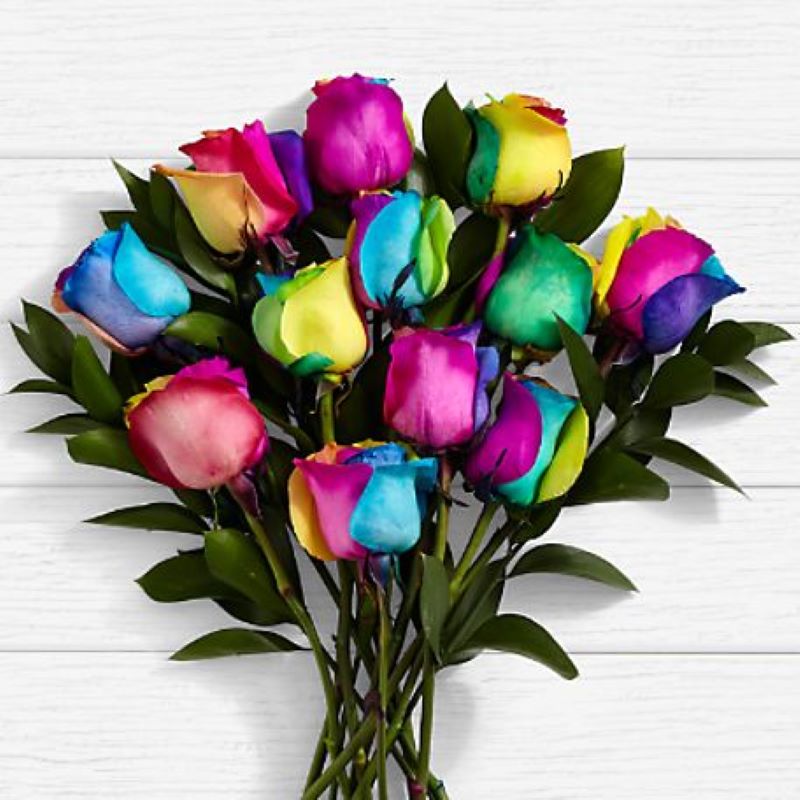 Pro Flowers is an FTD company. FTD was founded in 1910 by John A. Valentine in Rochester, New York. Over the years, the FTD company has grown into one of the largest florist networks in the world, spanning over 125 countries and more than 30,000 shops. And in 2019, FTD went private after they were bought out by Nexus Capital Management.
Though they have an exceptionally large network, FTD prides itself on excellent customer service and the freshest flowers. of the bouquets come directly from the fields, ensuring optimal freshness.
In addition to flowers, Pro Flowers also sells a variety of gifts such as gourmet gifts, gift baskets, candles, and plants.
Of their many flower and bouquet options, they also offer a monthly subscription that comes in 3, 6, or 12-month options. Their flower of the month club also is available in roses of the month or plant of the month versions.
Enjoy Flowers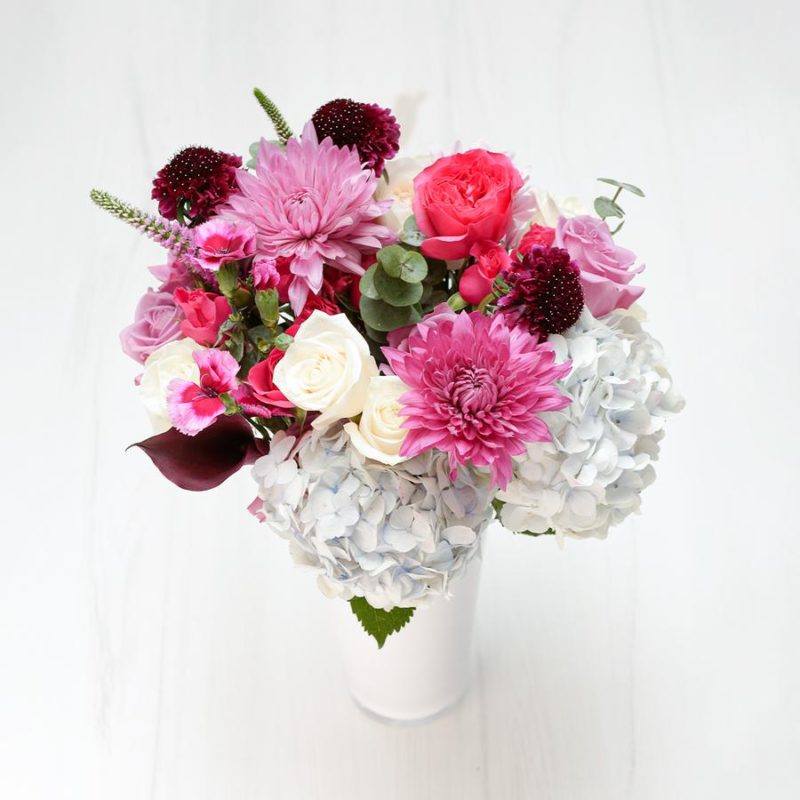 Enjoy Flowers is a family owned company that has now been farming flowers for more than 50 years. The company has a strong focus on freshness and offering a variety of different flowers. Their goal is also to make sure that flowers remain affordable.
There are three subscriptions to choose from, starting with Signature Collection. This subscription provides sophisticated bouquets that come in two sizes. The single size costs between $50.15 and $59.00 per delivery and contains 20 to 25 stems, while the double size costs between $67.15 and $79.00 and contains 40 to 50 stems.
The next option is the Farm Fresh Collection, which has a more rustic feel. This time, you can choose from regular (20 to 25 stems), which starts at $41.65, medium (30 to 35 stems), which starts at $48.45, or large (40 to 50 stems), which starts at $58.65.
Finally, there is the DIY collection. This ships out loose stems rather than bouquets, allowing you to create your own combinations. The sizes and prices are the same as for the Farm Fresh Collection.
Urban Stems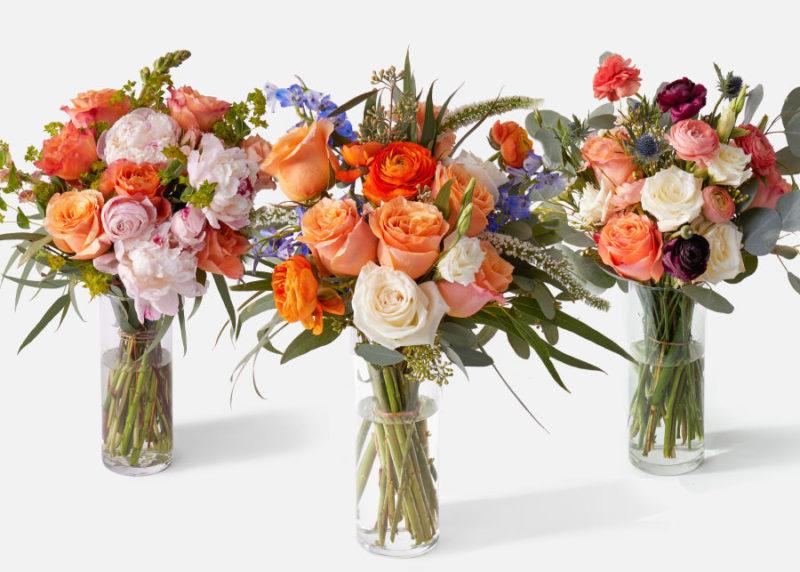 Urban Stems has a strong focus on delivery, aiming to turn gifting flowers into a seamless process. They even provide same-day delivery for people living in Brooklyn, New York City and Washington D.C.
The emphasis on delivery doesn't mean that you're getting subpar flowers. Instead, the company works with Rainforest Alliance Certified farms and top designers to make sure that you get amazing bouquets every time.
There are three subscription plans to choose from.
Classic for $50/delivery. Offers timeless bouquets and flower choices. Bouqets often include multiple flower types. They may be of a single color or a variety. The first delivery comes with a glass vase.
Seasonal for $75/delivery. This subscription provides a glass vase with the first delivery too. The emphasis is on seasonal and popular flowers, and you'll get different choices than with the classic plan.
Luxe for $100/delivery. This subscription doesn't just focus on higher quality elegant bouquets, but each delivery comes with a vase designed to complement the current bouquet.
Related Content