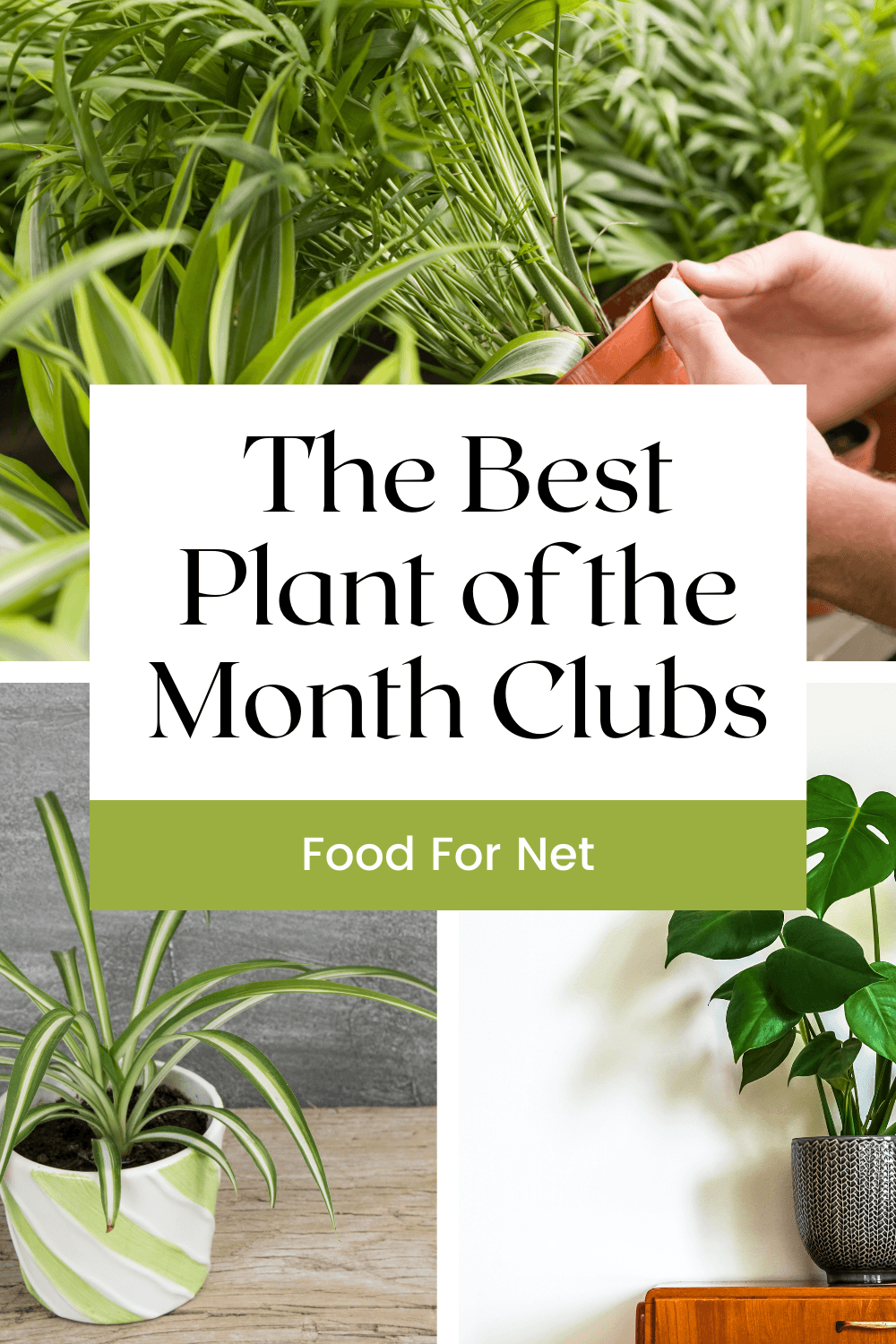 Plant of the month clubs are perfect for adding positive vibes to anyone's home or office. Over the years, many researchers have explored the numerous benefits that plants have on people's lives.
One such study showed that plants helped reduce both physiological and psychological stress. In this study, after participants interacted with plants, they showed lowered stress signals. And, this is just one study of many to address the topic. A Japanese study showed similar findings when they tested the effect of placing indoor plants on people's workstations; the results showed that the plants were an economical way to help reduce stress and increase productivity.
Another proven benefit of plants in the workplace is that they can help improve focus. Some studies have shown that people who enjoyed plants in their workplace had fewer sick days than those who worked in areas without live plants.
Plants and gardening can help boost your mood and help combat mental illnesses such as anxiety and depression. It is often just the presence and care of the plants that help people, but choosing specific plants such as lavender can help through aromatherapy (which is often why incense can make you feel better too). According to an article published by the Mayo Clinic, gardening can also help relax and boost our mood.

Whether you have a green thumb, are looking to get into gardening, or needing a mood booster, plant of the month clubs are a great gift to ourselves or a loved one. Many plant subscription box options include everything from indoor to outdoor plants.
Some clubs send pre-potted plants, whereas others send plant kits that allow you to get your hands dirty. And though most of the clubs are monthly, one of the outdoor plant clubs is set up to ship seasonally, in the spring, summer, and fall. Finally, if you're looking for something more specialized, you could check out our lists of air plant clubs or succulent clubs.
Plant of the Month Clubs
The Sill
The Plant Club
The House Plant Box
horti
Knock! Knock!
My Garden Box
The Sill

The Sill, founded in 2012 by Eliza Blank, was created to make people happy through the joy of caring for plants. The Sill is not just an online garden store; instead, they have multiple brick-and-mortar locations in New York, California, and Illinois.
In addition to offering plant subscriptions, The Sill also sells various plants, potting mix, living walls, and accessories to help your plants grow. And they not only sell plants, but they also have online workshops, including classes like how to deal with disease and parasites, intro classes on plant care, and botanical dyeing.
And if you are looking for tips and tricks to help you care for your new plant, The Sill has several articles on their website to help novice and hobbyist gardeners alike.
There are two main plant subscriptions:
For Plant Lovers – $60 per month

One easy care plant in a 6″ pot
One 7″ decorative ceramic pot in either cream or black

For Pet Parents – $65 per month

One non-toxic plant in a 6″ pot
One 7″ decorative ceramic pot in either cream or black
The plants arrive in a plastic nursery planter that can either be set or replanted in the ceramic pot. Plants come with free shipping, and shipping is available in the lower 48 states.
The Plant Club

The Plant Club is owned and operated by 4th generation plant enthusiasts passionate about sharing their love for gardening with others.
The Plant Club offers unique fun boxes that contain everything you need to care for your plant, including items such as:
Planter
Custom blend of potting soil
Easy to follow instructions that include illustrations
Plant labels
Tips to help your plant thrive
Fun add-ons and treats
The plant for the month
When you sign up with The Plant Club, you never need to worry about duplicates since they never send out the same box twice. In addition, the boxes are designed based on the season so that you will receive cold hearty plants in the winter, and in the summer, you may receive sun-loving plants.
In addition to their Plant Club, they also offer a Succulent of the Month Club and a Garden Box.
The Plant Club is a subscription company only, though if you are looking for a gift and can't decide on which club you can always purchase a gift card.
The Plant Club is available in four different payment options:
Month-to-month for $39 per month
3-month prepay for $38 per month
6-month prepay for $37 per month
12-month prepay $36 per month
All of the different options include free shipping. Your first box will ship out as soon as possible, with all other plants shipping mid-month. When your plant box ships, you will receive a confirmation email with your tracking information.
The House Plant Box

The House Plant Box is a monthly plant subscription box company based out of Tustin, California. The House Plant Box is owned by the House Plant Shop, which sells everything any gardener would ever need, including garden accessories, pots and decorative containers, and a large variety of plants that they ship nationwide.
The House Plant Box has more than 10 different plant boxes to choose from:
10″ Large Indoor Plant
Air Plant Box
Aquatic Plant
Mini House Plant
Indoor House Plant
Pet Friendly
Pre-Potted Terra Cotta
Premium House Plant
Seasonal Garden Box
Seed Box
Succulent Box
The different boxes include everything you need to help your plant to thrive. Most of the plants are pre-potted in a plastic nursery planter. The number of plants included varies based on which plant of the month club you choose; for example, the House Plant Box contains one plant, while the Premium Box includes two.
In addition to your plants you will receive a detailed care card with each plant.
Boxes start to ship after the 10th of each month. All plant box subscriptions include free shipping and comes with a 30-day guarantee to cover any plants damaged in transit that do not survive.
All subscriptions are flexible and can be canceled or paused at any time. In addition, all plant boxes are available in 4 subscription options: monthly, 3 months prepaid, 6 months prepaid, and 12 months prepaid.
horti

horti is a match-making service connecting people with the perfect plant. horti was founded by urban gardeners looking to promote and support other plant enthusiasts. Located in New York, the people of horti focus on helping other urbanites bring more greenery into their lives. And the founders at horti know the positive impact plants have on people, so it is their goal to help share the goodness plants bring to our lives.
horti offers a wide variety of plant options, such as their jungle collection, including plants like the Crispy Wave Fern, Calathea Rattlesnake, and the Marimo (seaweed ball.) Plus, horti also sells plant accessories such as personal watering cans, plant sticks, and the Houseplant Quickie (houseplant quick tips.)
Because of their amazing service and selections, horti has been recognized by several media outlets like Fast Company, The New York Times, Wired, The Wall Street Journal, and goop.
And horti's plant subscription box is as equally impressive as the rest of their online store. There are 3 subscription duration options available: month-to-month, 6-month Story, and 12-month Journey. The month-to-month option is a flexible plan and can be canceled or paused anytime before the 15th of the month. Unfortunately, the 6 and 12-month options cannot be canceled or paused.
Each of the different subscriptions comes in 3 options:
New to Planting
Pet Friendly
Horti's Pick
Plus, you can choose the type of container you want your plants to arrive in, such as painted terra cotta, plain terra cotta, or plastic nursery containers. Each month the recipient will receive one plant with proper care instructions and tips in the pot of their choice. The plants are unique each month, and some months you may receive various planting accessories instead of the 6″ pot.
Shipping is available nationwide and is free with the 6- and 12-month plans.
Knock! Knock!

Knock! Knock! specializes in helping enhance your home's entryway with beautiful plants that highlight your home. Knock! Knock! is a subscription outdoor plant company, but they do sell their arrangements individually.
However, all plants are based on the seasonal shipping schedule and may not ship immediately after purchase.
They also have an array of accessories to make your planting experience easier, with things like potting soil, brownstone planters, doormats, shears, gloves, and more.
Knock! Knock! works hard to ensure you get the most out of your flower arrangements, so they ship your flowers out while they are young so you can enjoy the plants while they are in their prime. Shipments vary based on season, the type of plants, and where they are being shipped.
There are three shipping seasons. Spring shipments go out between March through May, summer shipments are sent in June and July, and the fall arrangements ship September and October. All of the plants chosen for your arrangements are carefully selected based on where you live and how much or little sun your home gets.
If you choose to try one season, it is $75; otherwise, if you sign up for the Knock! Knock! subscription is only $65 per shipment. Shipping is available to all of the lower 48 states and is included in the subscription price.
My Garden Box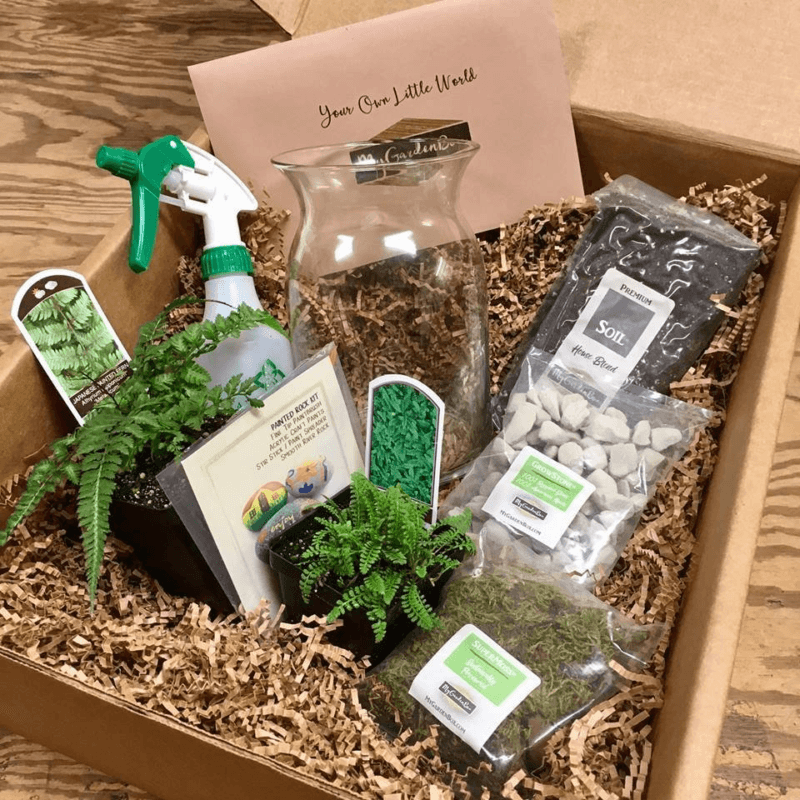 My Garden Box only offers one subscription, but don't let that put you off. The box is an incredibly popular choice, partly because it focuses on DIY plant projects. The pictured box, for example, doesn't just come with two plants. It also includes moss, soil, a jar, and the instructions for making painted rocks to go with your plants.
Novice gardeners may prefer having projects like this, compared to simply getting a couple of plants each month.
Pricing is reasonable too. You pay $38.50 per box if you order month-to-month. That's similar to some of the other clubs on this list. Or, you can try a pre-paid version instead. A 3-month prepay costs $112.50 ($37.50/box), 6 months costs $219.00 ($36.50/box), and 12 months costs $426.00 ($35.50/box). However, you do also pay $12.99 shipping per box, regardless of the subscription that you choose.
Related Content