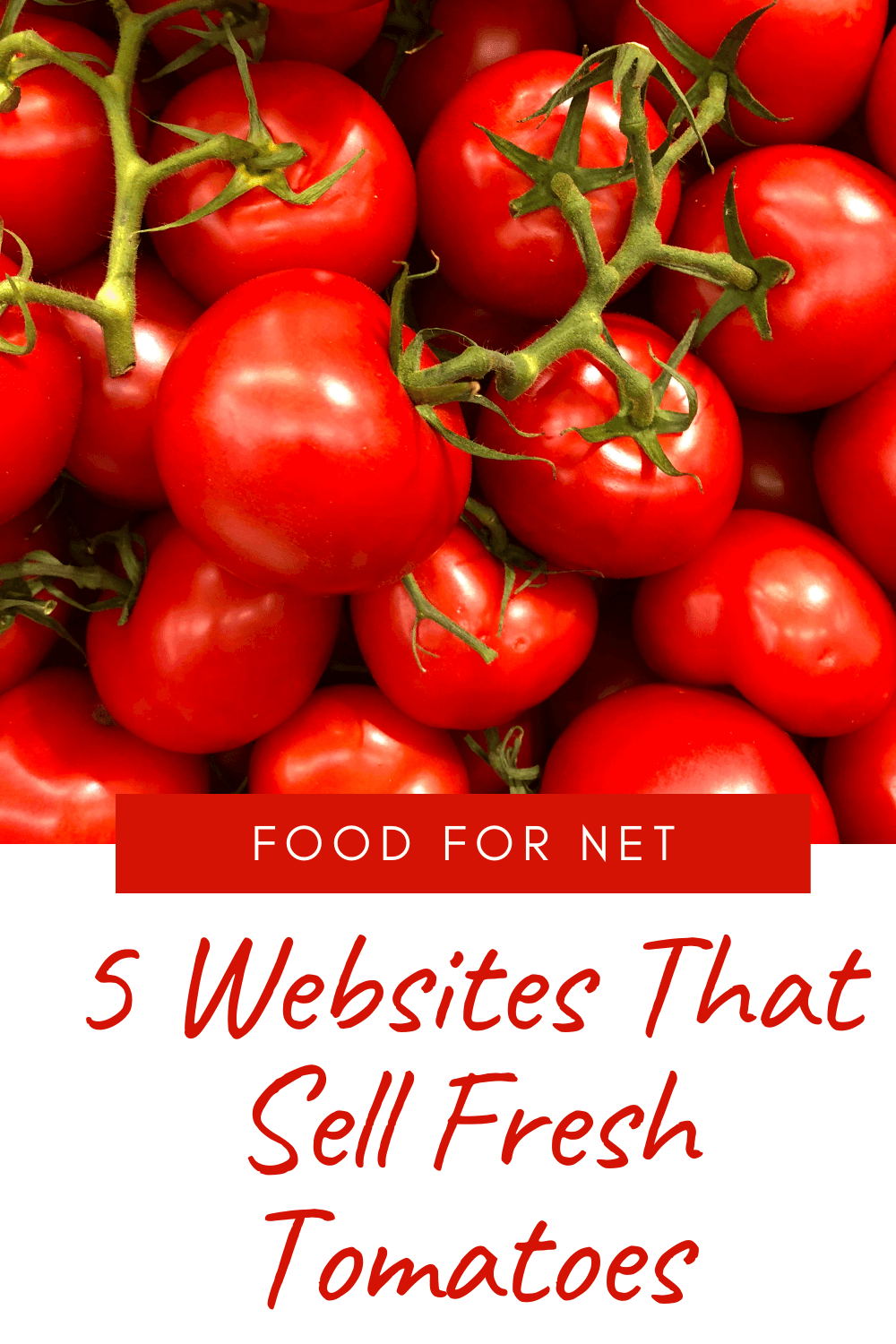 Tomatoes are sweet, juicy, versatile food. Some people put them on sandwiches, others like to cook them. However you like to eat them, they're delicious and often in high demand. The great thing about tomatoes is that you can get them fresh all year, you may just have to change where you get them from.
Not only are they delicious but tomatoes are extremely healthy food too. They are most known and cherished for their lycopene content. This is a powerful antioxidant that helps prevent the formation of cancer cells as well as a number of other issues and diseases. It's been found most effective in fighting prostate cancer.
It's also good for those with high cholesterol as it can help bring it down.
Generally, they're always available at the grocery store. But, the grocery store usually only carries the most common/basic tomato varieties. This means you'll have to go elsewhere to find specialty tomatoes.
Or, maybe you want to ensure you're getting the freshest possible tomatoes, which the grocery store may not have depending on the time of year. Fortunately, you can buy fresh tomatoes online, which opens you up to a whole new world of tomatoes.
Many online providers source their tomatoes from the best places they can throughout the year so you get the best and freshest ones. Additionally, they will often deliver straight to your home so you don't even have to make the trip to the grocery store.
Apples and cranberries are two other types of fresh produce that you can get delivered. But, why stop there? You could try diet food, meal prep ingredients, or even fresh milk too.
Where to Buy Fresh Tomatoes Online
Persian Basket
Weis Buy
Guaranteed Fresh Produce
Tomato Growers
Totally Tomato
1. Persian Basket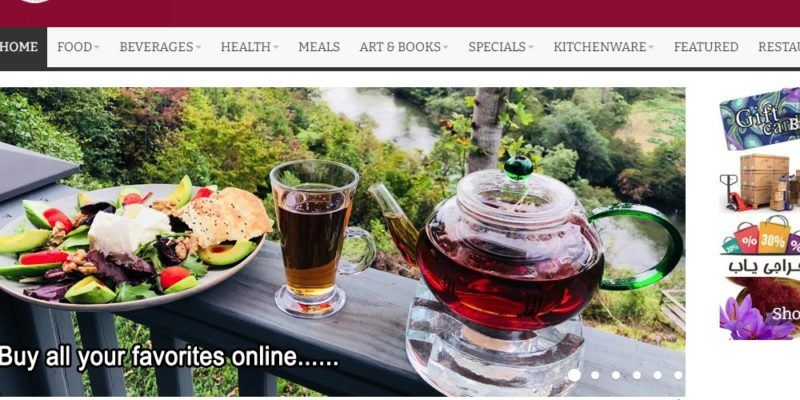 Persian Basket is somewhat new to the game, having been founded in 2014. The company was created to meet the needs of their customers with ease and convenience. They focus on bringing the highest quality Persian and international products to their American audience and beyond.
Their product selection includes everything from art, books, houseware, and health products as well as a huge assortment of food and beverage.
In terms of food, you could do your entire grocery shop with them if you wanted to. They have lots of traditional/cultural food as well as basics like fruits and vegetables.
They have a long list of products that you can get fresh based on the season and this includes some of the best Roma tomatoes. Their prices are reasonable so that if all you need from them are their tomatoes, you can do that.
Or, you can put together a larger order and receive an entire collection of fresh and delicious produce. If you're there specifically for their Persian offerings, they also have a recipe section where you can get free, delicious Persian recipes that can be made using the ingredients available from their store.
2. Weis Buy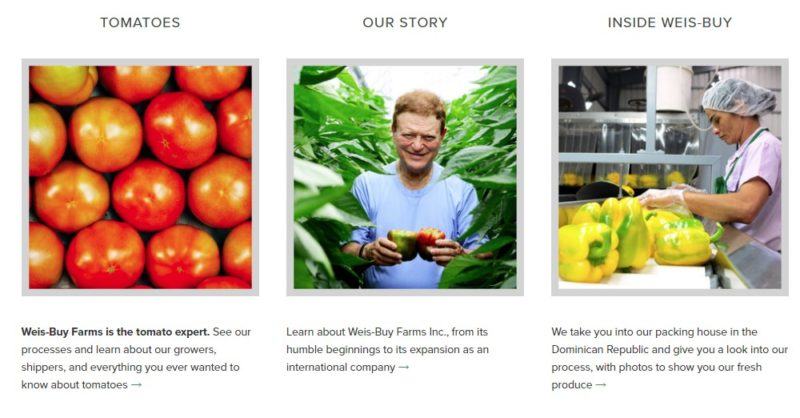 Weis Buy began in 1991 by the current company president. It grew very quickly and by 1993 they had to relocate to a larger space in Miami, Florida where they still reside today. They always strive to provide the best customer service possible while staying up to date on trends and evolutions in the industry.
Weis Buy handles the entire process for their customers, from sourcing, transportation arrangements, and managing delivery schedules for each customer individually.
Weis Buy is run by a group of passionate tomato experts who are also savvy businessmen. Not only do they find the best products but they find the best deals on them too.
Weis Buy sources tomatoes all-year-round because they know where to find the best tomatoes at their peak growing season at any given time. Different areas have different peak seasons and they'll help you find exactly what you're looking for. For example, they source from Florida and Mexico in the winter, and Canada or California in the summer.
This includes many varieties including Roma, Grape, Cherry, and vine clusters.
Their expertise goes beyond knowing where to find the best and into providing the best information. Their website includes information on the different types as well as the health benefits of tomatoes. They even weigh in on the debate as to whether tomatoes are a fruit or a vegetable! They say that tomatoes are a fruit, by the way.
3. Guaranteed Fresh Produce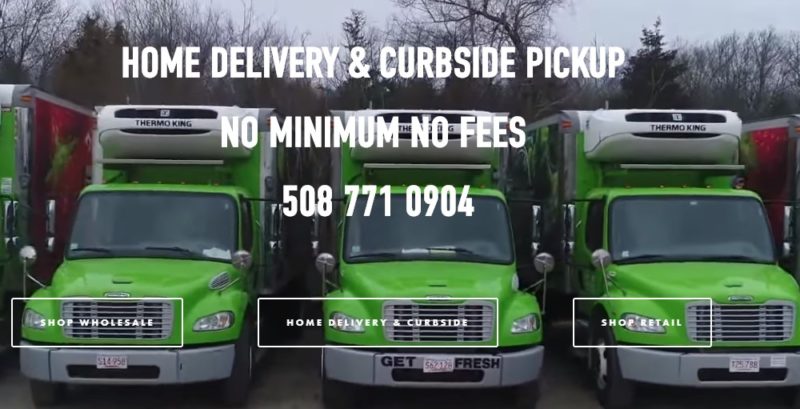 Guaranteed Fresh Produce was founded in 1995 by a young man who dreamt of making a successful business out of delivering quality, fresh produce to customers. His idea was to source the produce from local farms and markets and then deliver custom orders to his customers the same day.
He began making these runs on his own but soon discovered that in order to grow he needed a team. Today, he and his team service areas throughout Massechesuets and Rhode Island, delivering orders of fresh produce, dairy, and specialty products.
Tomatoes are only one of the many things he offers, including a huge list of other fruits and veggies, as well as things like cheese, pasta, canned products, spices, grains, frozen foods, and so much more.
If it's tomatoes you're after though, he has a few types that you can pick from. This includes heirloom, vine ripe, yellow, and hothouse tomatoes. Many of these are available wholesale, as well as in their large marketplace. If you're not local or just don't want to make the effort, they offer home delivery as well as curbside pickup if you order ahead.
4. Tomato Growers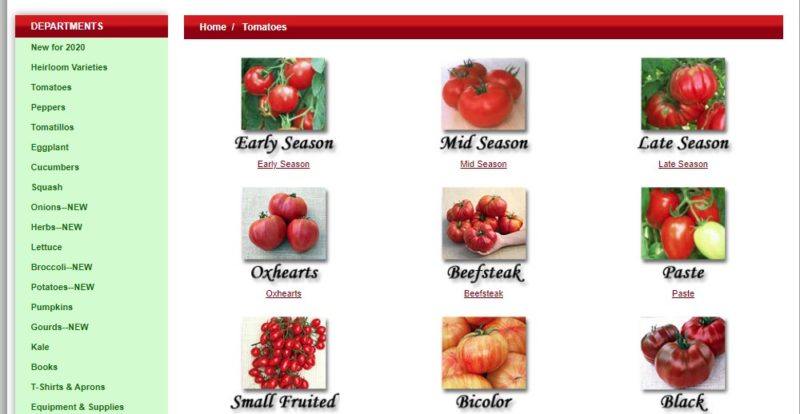 Tomato Growers is run by a passionate and dedicated couple who have been in business for more than 35 years. With over 600 different varieties of fruits and vegetables, and more being added regularly, there is a good chance they have what you're looking for, whether common or rare.
While their variety is vast, they do specialize in tomatoes, peppers, and eggplants. They're working to expand in these areas and others all the time and invite customers to get in touch with them if there's a specific variety they're looking for that they can't find.
Their selection of specialty tomatoes includes oxhearts, beefsteak, paste, small-fruited, bicolor, black, green, indigo, orange, white, yellow, rootstock, and greenhouse. They offer early, mid, and late-season tomatoes as well. These are not tomatoes you can find in a regular grocery store or even at most basic farms, so they're definitely a quality, much-needed resource for tomato enthusiasts.
Their produce can ship throughout the United States as well as Canada and Mexico, with some limitations when crossing the borders.
5. Totally Tomato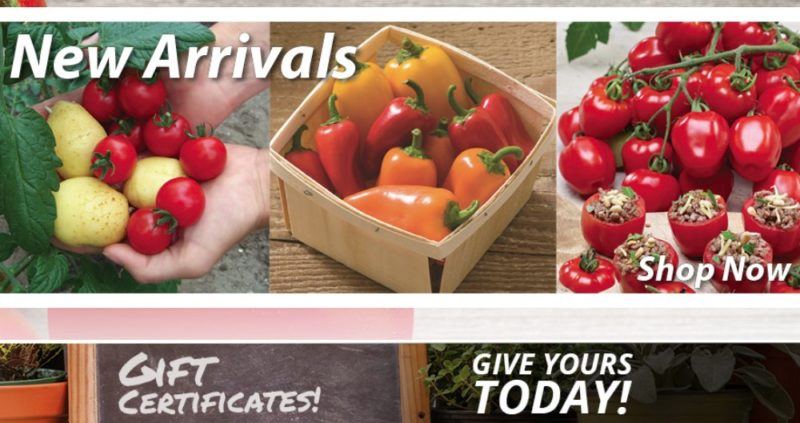 Totally Tomato is a unique company that caters specifically to gardeners, both professional and casual. They have a huge variety of seeds available for purchase, including many varieties of tomatoes, peppers, and other fruits, vegetables, and herbs.
If you don't want to start from scratch with seeds, though, they also offer seedlings and partially grown plants. Their plants are grown in top quality soil and are packaged with extra care to ensure they remain safe and intact for the entire journey. Tomato varieties that are offered as plants include cherry/grape, goliath, heirloom, and sweet million. You can order individual plants of different sizes, and/or a collection of mixed plants.
They also offer these partially grown plants in several pepper virtues. These seedlings are a great way to get a head start on the season and they also ensure you're getting top-quality produce as they were started professionally.
While they do ship throughout the United States, there are several limitations to be aware of. For example, some states don't allow the shipment of live plants but you can still get the seeds. Other states may disallow certain types of plants, but still allow others. All of this information and specific limitations are available on the website so you can check before ordering.
Things to Consider When Buying Fresh Tomatoes Online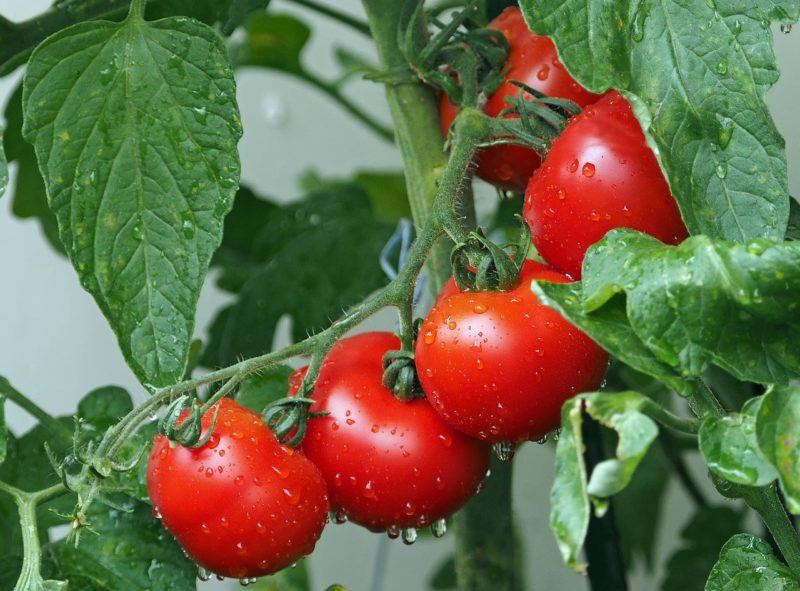 When you're buying any fresh food online it's always important to do your research to ensure you're getting food that's not only good quality but indeed fresh.
You can tell a lot from a company's website, but many local farms may also offer in-person tours which allow you to see exactly how things are done. It also shows you that they're willing to be transparent and aren't hiding anything. Before taking any tours though, consider the following factors as you decide where you might like to order from:
Tomato Varieties
There are many varieties of tomatoes, some being easier to find than others. If you're looking for basic Heirloom tomatoes or something similar, most farms will have these.
If what you want is a little rarer, however, you might need to dig a little deeper. Find out exactly which varieties each company can get you as you do your research.
Time of Year
Tomatoes do best in different locations at different times throughout the year. Your local farms might have them for a while, but you'll have to order them from elsewhere during off-seasons. This is where a company like Weis Buy is a fantastic resource as they know where to get the best tomatoes at any given time.
Other Products
If you're only looking for tomatoes then you won't have to look too far before finding a good service. However, if your tomato search is part of a larger goal of buying all or some of your groceries online, then you'd be better off ordering from a company that offers multiple fruits and vegetables along with tomatoes.