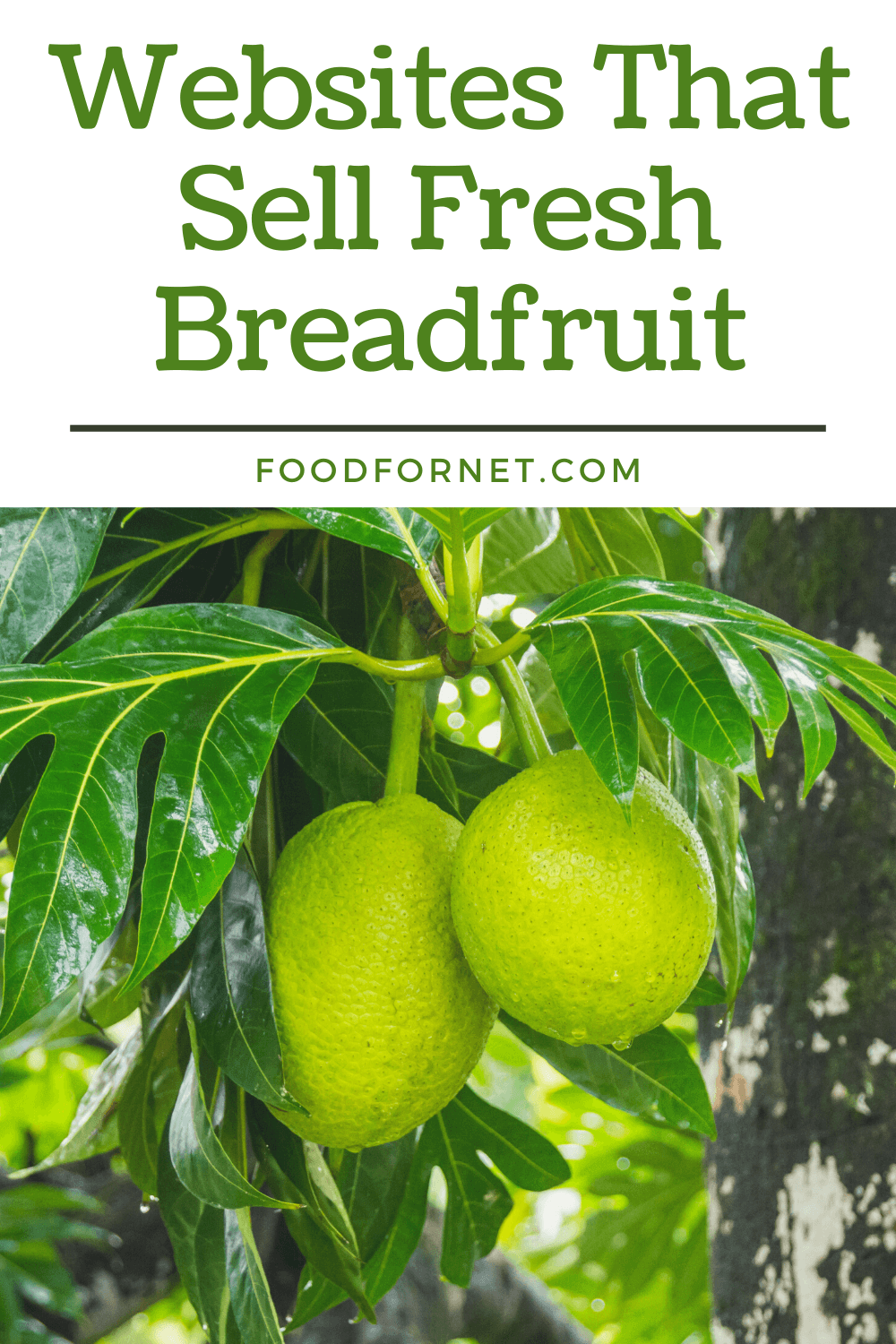 Breadfruit grows on trees and is related to similar fruits like figs and mulberries. While many people may not have ever tried breadfruit or even heard of it, it's a fairly common food in many tropical areas. It's not a terribly pricey fruit either, so it's popular among both the rich and poor.
Another reason people love breadfruit is because of how versatile it is. There are literally hundreds of different ways it can be prepared. Baked, roasted, fried, boiled, it doesn't matter, breadfruit always tastes good.
In addition to being popular and easily accessible in many regions, breadfruit is a healthy choice. It's rich in fiber, amino acids, antioxidants, and fatty acids. All of these combine to make breadfruit a true powerhouse, offering a myriad of health benefits.
Firstly, antioxidants are important for fighting and preventing disease as well as preventing damage from free radicals and supporting heart health. Breadfruit has an unusually large antioxidant load making it a fantastic food to eat regularly to maintain overall health.
It also contains such a high amount of vitamin C that it goes beyond the daily recommended value. Vitamin C is known to be extremely good for you, and those whose diets are rich in vitamin C decrease their risk of stroke, cancer, and heart disease, to name a few.
Breadfruit can also be an effective part of a weight-loss diet as they have a very high fiber content. Fiber is good for you in many ways, and it also helps you feel full for longer. This helps you curb your appetite and control your portions and eating habits.
Breadfruit is also known to be a healthy fruit for your hair. It contains a high amount of omega-3 and omega-6 fatty acids which are known to nourish and strengthen hair follicles. This keeps it healthy and gives it an overall shiny appearance.
Knowing all of this, you may want to start adding breadfruit to your regular routine! Sadly, depending on where you live, finding it locally might be difficult. Instead, you should try to buy fresh breadfruit online instead. Many companies are able to source it and ship it across the nation quickly, so it doesn't go bad.
And, at the same time, why not look for some other healthy fruits online, like sour cherries and even durian fruit.
Where to Buy Fresh Breadfruit Online
Oja Express
Tropical Fruit Box
Fresh Direct
1. Oja Express

Oja Express is a platform that connects many different ethnic grocery stores with the goal of bringing rare, exotic, and otherwise hard to find foods to the general public. It was created for immigrants, by immigrants. The founders knew first-hand how difficult it can be once you move, to find genuine, authentic ingredients for the old, traditional recipes you love.
Oja Express is out to change that. Their website catalogs everything that's available from all of their partner stores, and you can shop it all at once. It should be noted, however, that you will need to meet the minimum order required for each store before it can be shipped directly to you. Once you've created your order, Oja Express does the legwork for you and collects the items you chose from the respective store and providers. Then, the order is shipped to your door.
You can browse the entire inventory, or search by region. They boast the best and freshest ethnic food around, including Africa, Asian, Mediterranean, and so much more.
Their fresh breadfruit is available by the pound and in the earlier stages of ripeness. Breadfruit can be eaten at any stage of its development, with different states being suited to different uses.
Oja Express delivers throughout the United States. You can enter your zip code on their website to see if they deliver to your area.
2. Tropical Fruit Box

Tropical Fruit Box is a subscription service for those who want a regular delivery of fresh tropical, exotic, and rare fruit. All of what they have to offer is hard or even impossible to find in grocery stores, which is why their service is so valuable.
The company was founded by a woman who grew up in a family of tropical fruit-lovers. These fruits as well as the places they came from were an integral part of her childhood and she channeled that passion into starting her business. Ultimately, she just wants to share her love of fresh, high-quality tropical and exotic fruit with as many people as possible.
Not only are exotic fruits delicious and fun to eat but they're often quite nutritious and therefore beneficial when consumed regularly. Tropical Fruit Box is fantastic too because of how customizable the experience is. They have three categories: tropical fruit, tropical root, and exotic fruit. Within each category are several box choices.
For example, you can order a box that's simply a pre-selected mixture of what's in season. Or, you can order an entire box of one fruit/root. If neither of these options works for you and you'd prefer to order a mixed box but control what's inside, you can do that too.
Their breadfruit comes in boxes of four or six, or you can add a couple to your customized box. They also give you the option to choose green or ripe fruits, which is nice as different ripeness levels are good for different things.
They ship their boxes throughout the entire United States and shipping is always free.
3. Fresh Direct

Fresh Direct is a well-known grocery and meal delivery service. Their ultimate goal is to provide the best quality food while also offering customers the convenience they want. To stay on top of quality they have made the supply chain as short as possible. They source their stuff directly from farmers and growers, and then it goes directly from them to you.
They also work hard and do their research when selecting partners. They go see the farms and boats themselves and make sure everything is humane and up to par. To date, they've built a huge network of amazing partners and they have an impressive selection of food available to order.
Categories include fruit, vegetables, meat, poultry, seafood, dairy, deli, cheese, bakery, frozen food, pantry items, beverages, household items, babies, beauty, flowers, and alcohol. What they have in stock is more than enough to do your entire grocery shop each week, and they'll deliver it right to your door.
They also have a selection of prepared foods you can purchase if you want something even more convenient and quick. This section includes everything from entire entrees that can be ready in four minutes, to a la carte sides, meal kits, salads, fully prepared sandwiches, dips, pizzas, and more. If you've got a busy schedule and can't spend time cooking, you can use their menu to prepare your whole week ahead of time.
They also have a tropical and specialty section for foods that are a little rare and harder to find. They aren't always in stock due to limited quantities, but when they are you can add them to your order. Among these options is breadfruit.
This section is a huge bonus for those who love tropical fruit and/or rarer foods. Often, you need to order these things from a specialty company, if you can even find one. To have them available with the rest of your grocery order is super convenient. Other items in this category include dragon fruit, figs, plantains, rambutan, and more.
Fresh Direct delivers to certain areas of several states: New York, New Jersey, Connecticut, Pennsylvania, Delaware, and Washington.
Things to Consider When Having Fresh Breadfruit Delivered

Breadfruit is considered tropical and exotic because it can only grow in certain areas, and for many, it's difficult to find. That being said though, there are places in the world where it's quite common. It's popular due to its unique flavor and amazing nutrient profile. If you're in a place where it's scarce and you must buy fresh breadfruit online, consider the following as you're doing so:
Availability
Because the fruit is only ever available for a limited time, you're best to act fast. Once you find a good place to order from, keep an eye on their website, and watch for when it becomes available.
If they offer email alerts for when products come in stock, sign up. If they allow pre-orders, this is the best way to ensure you get some once they do become available.
Ripeness
With breadfruit, the level of ripeness is key. The fruit can be used and eaten at all levels of ripeness, but for different things. Consider what it is you want to do with the fruit, and go from there.
If you're unsure, look up what ripeness to seek for what you want to do. Once you know, you're better equipped to find a company that will ship it at the correct ripeness. Some state what ripeness their fruits are at, others offer you an option and will ship you the appropriate fruit.
If nothing is listed, it doesn't hurt to reach out to the company and ask how they handle this.
The Low Cost
Even though it's hard to obtain for some people, the fact that breadfruit is so common in other areas makes it a relatively low-cost fruit. For this reason, it's a good one to stock up on if you can. If you order it all fresh, you can eat some right away and freeze the rest for later use.