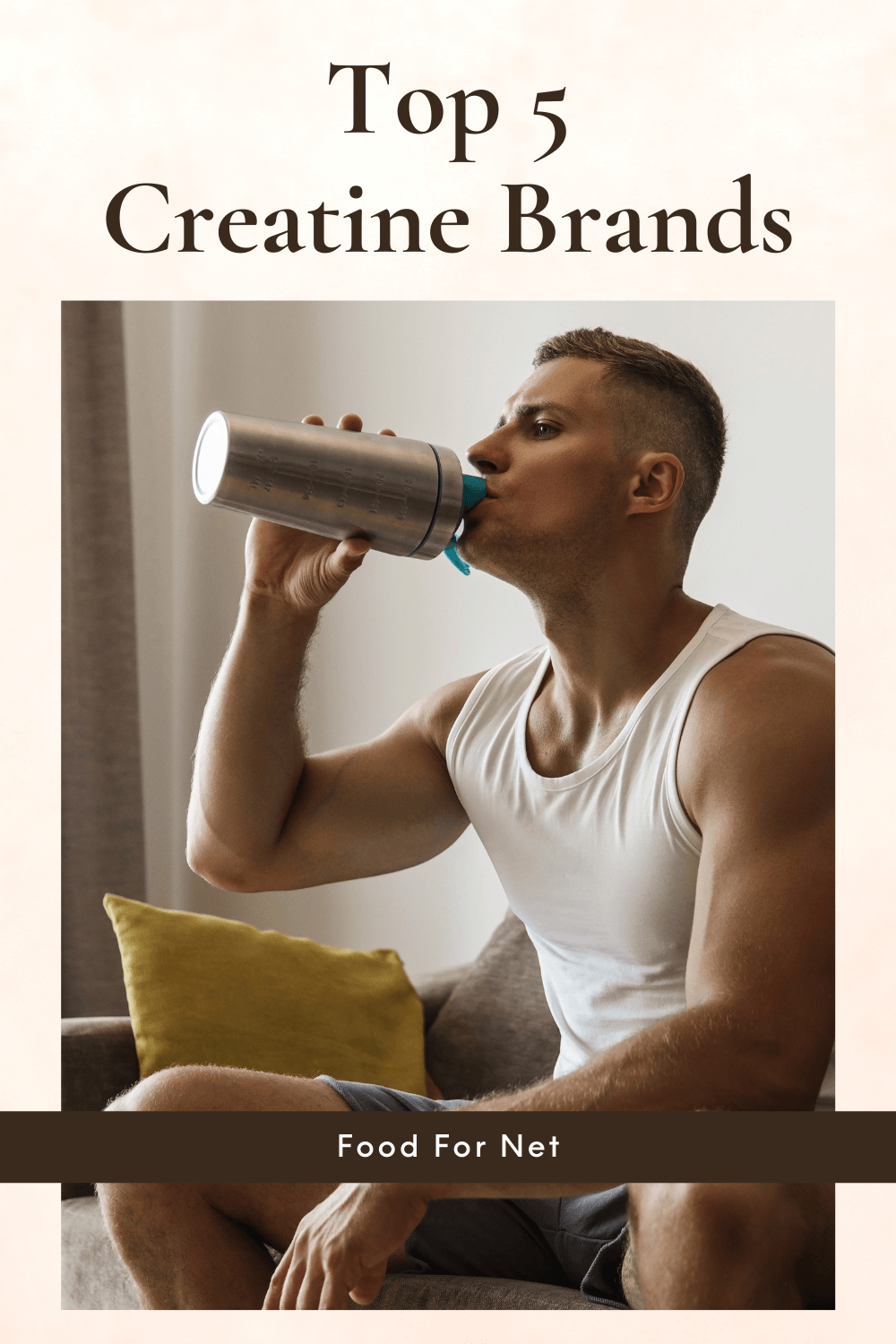 Creatine is an interesting supplement that is sometimes overlooked. Protein is the most well-known for muscle building, and it's certainly effective. But for those that are serious about toning up and getting stronger, creatine may be an excellent addition to your stack. Creatine is a compound that is naturally occurring in the body and it's also found in some foods – but many benefit from supplementation nonetheless. The best creatine brands allow you to boost creatine intake from high quality creatine sources.
Taking a creatine supplement along with your workouts has been shown to increase performance, sustain energy, and reduce muscle damage. This means that you can work harder and longer for even more gains in one session, without burning out or doing actual damage to your muscles – there are many advantages.
There are a few different kinds of creatine out there, but the most common and often most effective is creatine monohydrate. This comes in powder form and is easily absorbed by the body. When choosing a creatine supplement, it's important to note the ingredients as the best creatine brands will produce a clean supplement with no additives, but not all are this conscious. It's also important to look at the dosage.
Most recommend a loading phase of 20 or 25 grams for a short time, with five grams per serving thereafter. Five grams per serving is the most common but sometimes you may want something different.
The Best Creatine Brands
1. Transparent Labs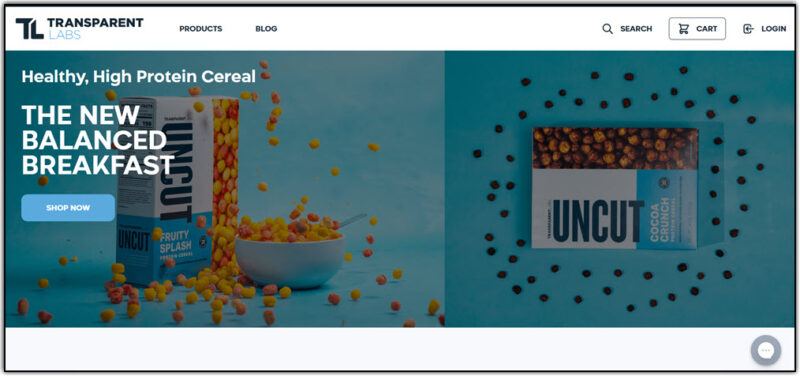 Transparent Labs is a great supplement brand with plenty of options to choose from – all clean, high-quality, and made with the same care and attention to detail. They've got a few good protein products including protein powder, cereal, and bars.
They've got strength-enhancing supplements like glutamine, BCAAs, and creatine along with things that cater more to your mental health and overall wellness.
Their creatine supplement is comprised of creatine monohydrate and vitamin D3 along with a compound called BioPerine to enhance both absorption and efficacy. It has five grams of creatine per serving with 12.5 mcg of vitamin D. Unlike many creatine supplements, this one also comes in a few different flavors if you want something a little sweet and more interesting!
You can get it in sour grape, peach mango, fruit punch, watermelon, black cherry, blue raspberry, orange, tropical punch, strawberry lemonade, and Hawaiian splash – in addition to unflavored if you still want that!
2. Bulk Supplements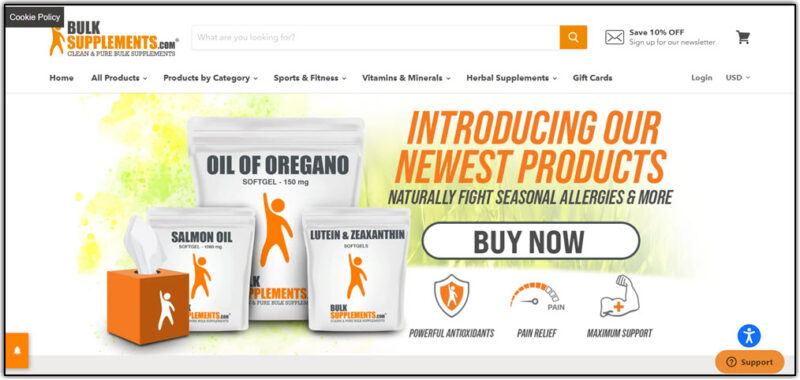 Bulk Supplements is unique in that in addition to offering a wide and impressive range of supplements, they offer a wider range of sizes than most. You can get your supplements in very small packages or very large ones, depending on your needs. Buying in bulk can be a great way to save some money over time on supplements that you use regularly.
They have a great selection of protein powders, from traditional whey protein to alternative sources like egg white and pea protein. They've also got more specific things like vitamins, minerals, extracts, and herbal supplements all made to enhance your health and daily nutrition!
Their creatine offers five grams per serving and is made with no sugar, soy, dairy, yeast, gluten, or additives. You can get this creatine in amounts as small as 100 grams all the way up to five kilograms at once. If you don't like the powder form they also offer it in gelatin or vegetarian capsules which many find are easier and more convenient.
3. Optimum Nutrition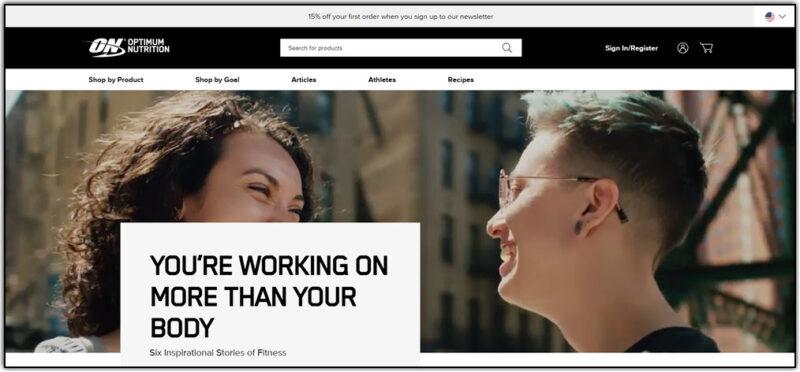 Optimum Nutrition is focused on not only building your body in a healthy way but working on your mindset. To do this, they offer a ton of inspirational stories and other articles on their website that you can go through to increase your motivation, learn more, and help you stay on track.
Their articles cover a variety of areas, including fitness tips, nutrition information, and inspiration from professional athletes. You can refer to these articles to help you plan meals, workouts, and even try to stay healthy during the holidays while still satisfying your sweet tooth! It's a wonderful resource with a little of everything.
Their micronized creatine is available in both powder and capsule form – both are equally as powerful and effective, so you can take it in whichever form you prefer! It offers five grams of creatine per serving with no other ingredients, additives, or fillers. It's clean and unflavored, suitable for any drink you wish to add it to! If you'd prefer to take your creatine as a capsule, the capsules are made from gelatin and magnesium stearate. The capsules also offer a smaller dosage of 2.5 grams per serving.
4. Naked Nutrition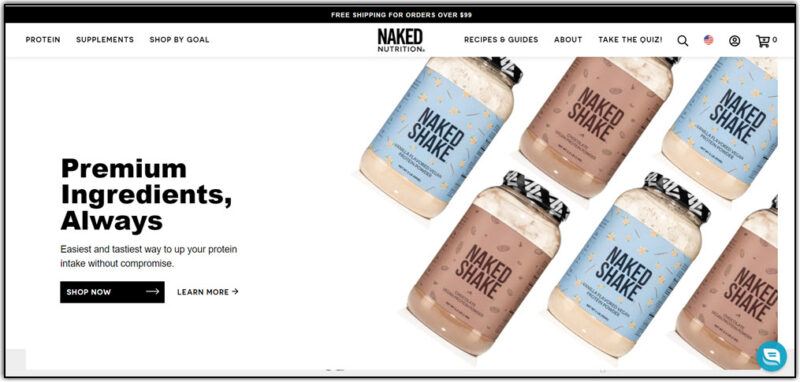 Naked Nutrition offers a super clean line of supplements that follow their "naked" branding – they have nothing else in them but the supplement you want. There are no fillers, no additives, no extras, and often no flavors!
Many people do prefer to have their supplements flavored, though that often adds extra sugar and even calories, so unflavored is preferable if you're trying to be as clean as possible. It's also good if you want to add something to a drink or recipe that already has established flavors.
Their creatine contains only pure creatine monohydrate and nothing else. Not only is their product clean and effective but it's fast-dissolving and easily absorbed, making it quick and easy to prepare.
It has five grams of creatine per serving, it's gluten-free and it's been independently tested for heavy metals with great results.
5. Now Foods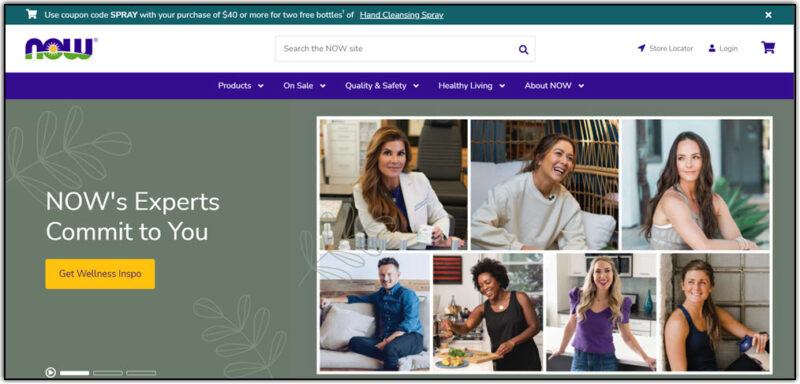 Now Foods is a fantastic brand that produces a large selection of healthy, quality supplements. They have everything from a sports line to enhance your performance in the gym or during a game, to a line of beauty-related products, essential oils, and even pet health. If you're looking to go harder during training or simply want to enhance your daily nutrition, Now Foods has something for you.
Their creatine monohydrate product is designed to fuel your muscles and help you develop lean mass. The supplement has been certified by Informed-Sport so you can rest assured it's safe and legal for use in sports. It's also an extremely clean formula made with no corn, dairy, gluten, GMOs, nuts, or soy. It's vegan and vegetarian friendly as well as kosher!
Each serving contains the standard five grams of creatine and you can get a good variety of sizes, including a tub with 200 servings to last you quite a while.
Using Creating Properly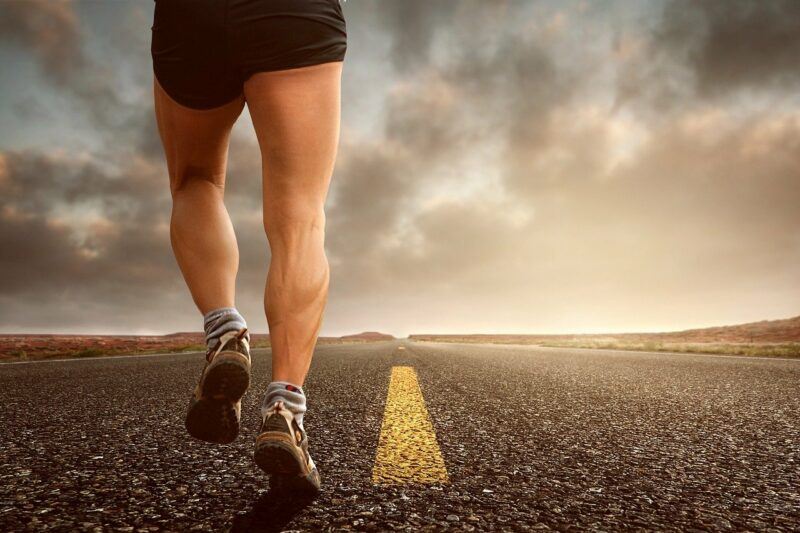 Creatine is a highly-researched workout supplement and it's been proven to work time and time again. That said – you'll get the most benefit from it by using it properly.
Who Should Use It
Creatine is intended to help boost performance and endurance to help you build muscle faster and better. This means that you'll get maximum benefits when you take creatine along with a consistent workout schedule. You'll experience very little to no benefits if you simply take it at random with no exercise.
There are also some who should avoid creatine, even if they are pursuing a workout program and want to build muscle. Unfortunately, creatine is not recommended for those with kidney disease, liver disease, or diabetes. It's also not recommended for those under 18 or pregnant/nursing women.
When To Take It
As with any workout supplement, there can be a debate about when to take creatine. One of the biggest questions with protein is whether to take it before or after your workout, and many struggle with the same when it comes to creatine.
Creatine is meant to support and sustain muscles as well as help with recovery. For this reason, it can be helpful to take it about 30 minutes before your workout so it's in your system once you start training. But, it's also effective when added to your recovery to support muscles as they grow and rebuild. So, don't be afraid to take some before, some after, or just one or the other – whichever works best for you!
Cooking With Creatine
Sometimes, taking your supplements with plain water or juice can become a little boring. A good alternative is to mix it into a nice fruity smoothie, or if you want to mix it up a little more, it is possible to cook with creatine. It's stable at high temperatures so you can add it to your dish without worrying that it'll lose its quality, efficacy, or potency.
You can add it to baked goods or even sauces for your hot meals – which is absolutely perfect if you're cooking a nice, nutritious, protein-rich post-workout snack or meal. It's just important to remember that the creatine must be dissolved in a liquid first. Usually, a little water will do just fine. This prevents it from clumping up and becoming difficult to work with as you prepare your food!