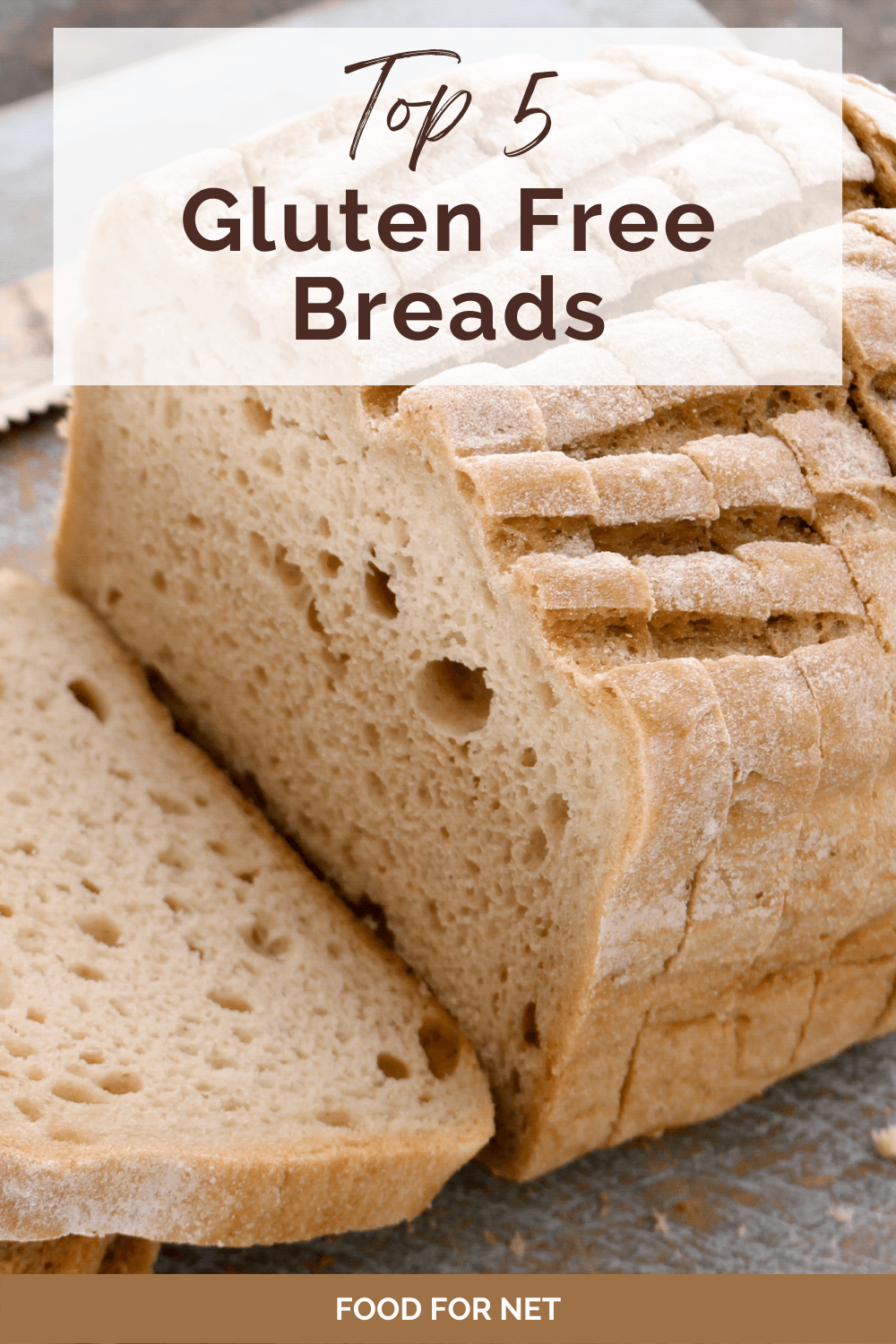 Gluten is an interesting protein. It's naturally found in wheat and some other grains, which means it shows up in baking and other wheat-based products too. Gluten is also helpful, as it acts like a binder and is one reason that bread is as delicious as it is. The best gluten free bread brands are able to capture the magic of bread, without all the gluten.
While many of us can consume gluten without a problem, some people are sensitive to it. Others may choose to avoid it out of principle. Thankfully, there are some gluten free grains and making gluten free bread is entirely possible.
Whatever your reason, if you've chosen to cut gluten out of your diet, there are some adjustments you must make. For a while, gluten free bread and other baked goods were hard to find and when you did, they were mediocre at best. These days, however, some of the best gluten free bread brands have come out of the woodwork with some amazing products, it's just a matter of finding them!
Some gluten free bread is still, unfortunately not great, but the art has come a long way. If you look hard enough, you can find a great selection of brands that have mastered the art of gluten free bread. Many have even expanded beyond bread to make things like buns, dinner rolls, English muffins, and even cookies and cakes with no gluten. The brands here on this list are a great place to start as most of them have a fantastic selection.
The Best Gluten Free Bread Brands
1. Glutino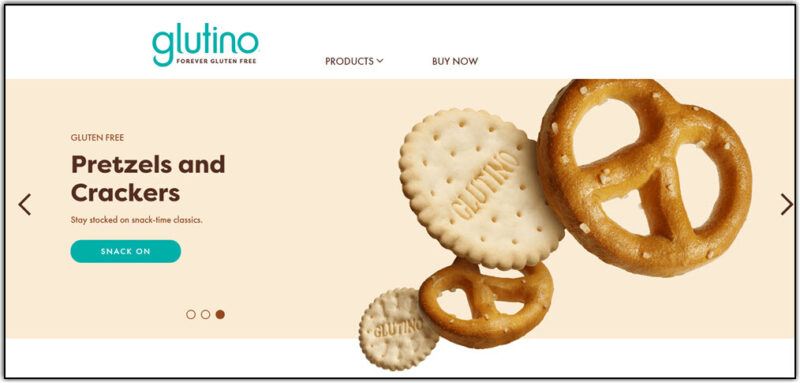 Glutino is a popular and widely-available brand of gluten free bread and many other products. One of their most commonly enjoyed types of bread is the English muffins. English muffins are a breakfast staple, whether you're covering them in some butter and jam or building a delicious breakfast sandwich with your favorite toppings.
Even being gluten free, their English muffins are fluffy, soft, delicious – and wonderfully crispy when toasted up correctly! You can get original English muffins or multigrain. Their baked goods selection extends to all sorts of things like cookies, wafers, bars, and even baking mixes!
Their mixes include everything from basic bread and all-purpose flour to yummy treats like double chocolate brownies, pie crusts, and pancakes. With Glutino and its wide array of products, you can enjoy so many of your favorite snacks, treats, and foods without worrying about gluten.
2. Udi's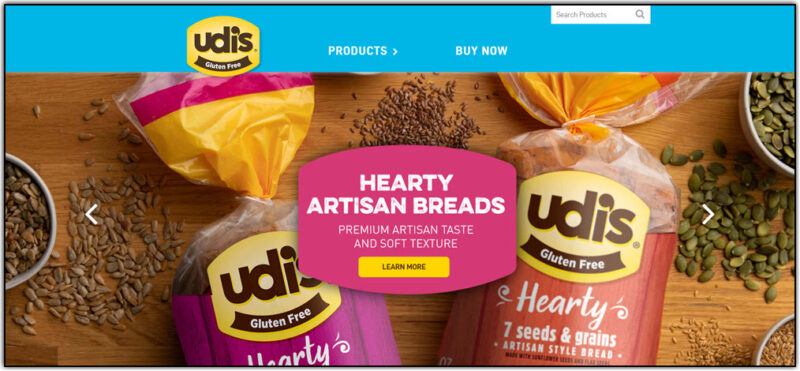 Udi's is another great place to get a variety of gluten free products and snacks. Their selection of bread specifically is quite impressive, with everything from classic bread to superfood-filled options like sprouted grains, seven seeds, millet-chia, flax seeds, and more. Each of these options has different health benefits based on their respective ingredients, so there's something for everyone.
You can also get baguettes, sandwich bread, dinner rolls, hamburger buns, English muffins, and much more. Whatever type of sandwich you want, they've got the perfect bread for you.
Bread and baked goods aren't the only delicious foods that contain gluten – many people also find themselves missing pasta!
Udi's is also the place to go to fill this void. They have a huge selection of delicious frozen pasta meals that are a healthier, gluten free option. Their frozen lasagna entree is a great example, filled with quality Italian sausage, classic tomato sauce, and soft, gluten free pasta noodles. It doesn't even end with pasta – you can get gluten free granola, mug cakes, muffins, and more.
3. Eban's Bakehouse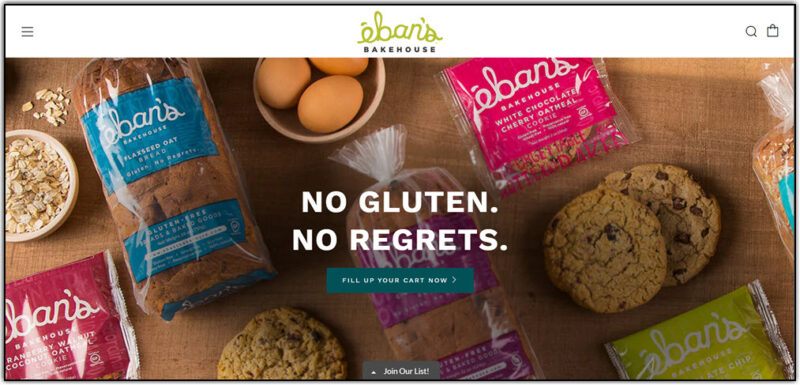 Ebans's Bakehouse has lots to offer but perhaps their most popular offering is their gluten free bread that's absolutely perfect for making French toast! French toast is a delicious breakfast that so many can't have as long as there's gluten in it! But with the bread from Eban's, French toast has never been better and you don't have to worry about reactions or flare-ups of anything.
Whether you want to make French toast or a variety of sandwiches, they have bread for you. Their selection includes basic multigrain bread as well as flaxseed, oat bread, cinnamon raisin, dinner rolls, buns, and even unique varieties like cranberry walnut!
In addition to their impressive selection of bread, they also have a variety of other products and snacks like cookies, shortbread, oatmeal, and much more.
Whether you buy up their products or not, their website also has a ton of fantastic gluten free recipes like hamburgers, sauces, pancakes, and even an impressive French toast recipe that will help you turn their gluten free bread into something spectacular. It's an amazing resource for all things gluten free that can really help you enjoy the gluten free lifestyle to the fullest.
4. Schar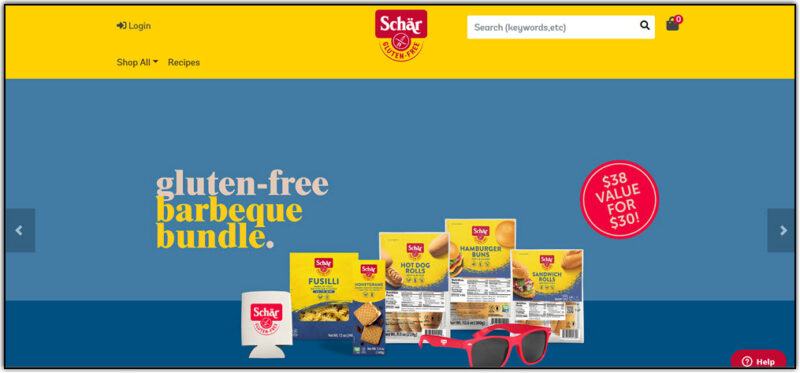 Schar is another fantastic gluten free brand with a wonderful variety of delicious and high-quality foods without a trace of gluten. In addition to a selection of breads they also have pasta, snacks, a variety of mixes, and a low FODMAP category. You can even get some gluten free pizza crust if you don't want to miss out on the classic comfort food.
A popular new item is their rustic loaf – a sourdough loaf of bread made with ancient grains that can be enjoyed on its own, with dip, or even filled with your favorite savory toppings. The bread mix is made from rice flour, potato starch, quinoa flour, olive oil, salt, honey, and a few other things.
Their selection of snacks includes all the classic favorites – chocolate, candy, cookies, cakes, and even crackers, all with no gluten. If you love their bread and other baked goods, you might as well pick up some healthy and delicious snacks while you're there anyway! So many of these things always contain gluten, but here you can find much healthier versions of all your favorites.
5. Franz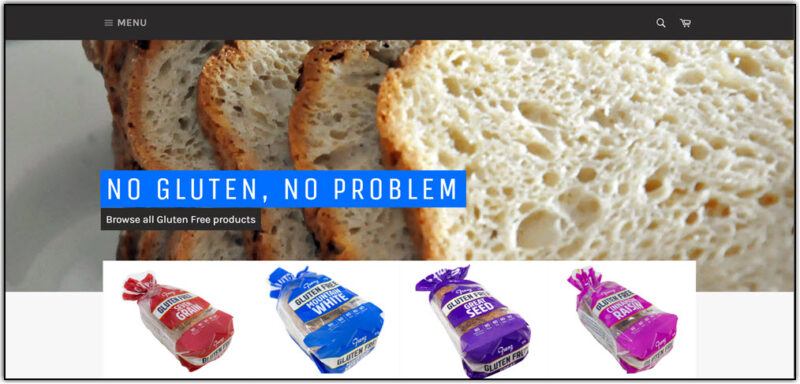 Last on the list is Franz, another gluten free company with a great variety. Their selection of bread includes white bread, cinnamon raisin, blueberry, great seed, and seven-grain. Each has a unique flavor and texture, and none of them have any gluten!
Franz is as committed to quality as they are to flavor, using only real food ingredients in all of their breads. They never include any artificial ingredients, additives, or preservatives and they ensure their labels are always clean and transparent. The recipes are also free from soy, nuts, wheat, and dairy, meaning they're acceptable for a wide variety of diets and lifestyles.
In addition to breads, they also have a variety of other products including buns, dinner rolls, bagels, and more.
Gluten Free 101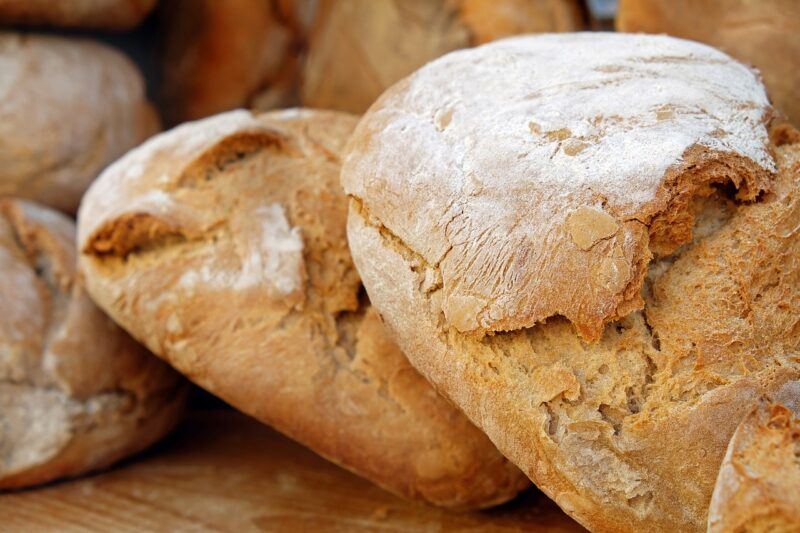 While those with celiac disease or are otherwise intolerant cannot consume gluten without experiencing side effects, but these aren't the only ones avoiding it! There seems to be a general consensus that gluten isn't natural and isn't good for you. Where does this come from, though? There are a few reasons we should be avoiding gluten, and it's not all because of celiac diseases:
What is it?
Gluten is actually a type of protein that's found in grains like wheat, barley, rye, spelt, kamut, etc. It gives bread its chewy, elastic texture. The problem is that it's a protein that our bodies can find difficult to digest.
Gluten and Weight Gain
Many people also believe that too much gluten, especially consuming it regularly, can cause them to gain or retain unwanted weight. In reality, this isn't entirely true. Many breads and other gluten products are actually a great source of protein and fiber, not just a bunch of fat like most people think. Protein and fiber themselves are excellent aids in weight loss, so gluten can be a win-win in that situation.
Inflammation
Gluten is notorious for causing things like inflammation and bloating within the body. Internal inflammation is painful and uncomfortable and can get in the way of living your life if you're constantly dealing with flare-ups.
Alternatives
Regardless of how good gluten free bread is, sometimes it just doesn't beat the real thing. The good news is that not all grains contain gluten! If you're looking for alternatives that aren't specifically gluten free, you can look into grains that don't have any gluten such as buckwheat, rice, millet, and even quinoa flour.
These will have a unique taste but you may find you really like it! Either way, it'll take some getting used to but it's worth it in the end. It's also important that you choose a whole grain that offers a complete range of nutrients and health benefits. Some of these flours have been too refined and are stripped of their most potent and valuable nutrients.
While this information is not exhaustive and there is plenty to learn about gluten, this is a good baseline and can help you make an informed decision. Gluten isn't always all bad, but as a general rule it's good to avoid consuming it, especially in larger quantities.