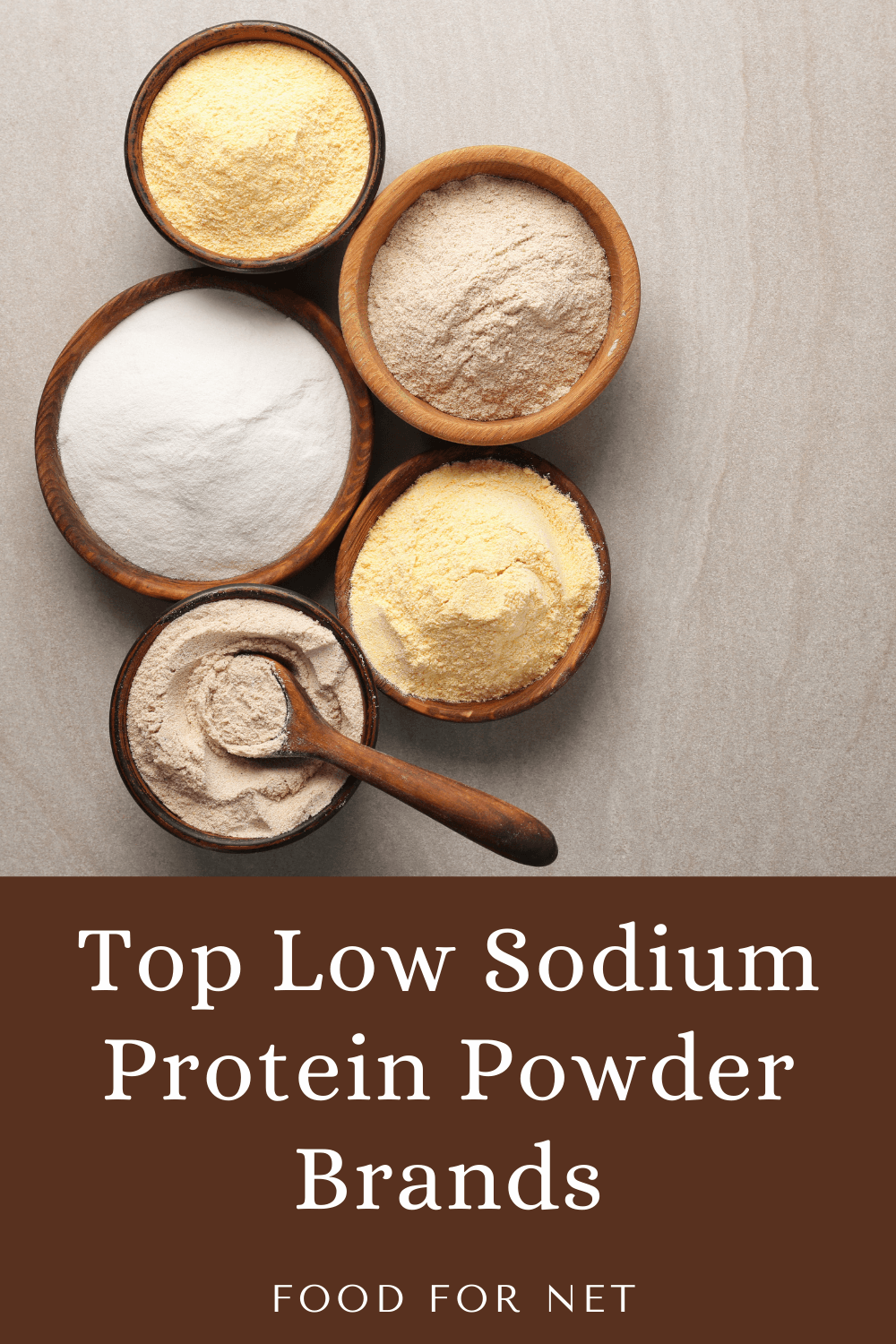 Sodium is an interesting mineral that has garnered a pretty bad reputation over the years. This isn't entirely unwarranted as too much of it is certainly bad for your health and can come with side effects. On the flip side, though, you still need to have some salt in your life. The key is finding a balance.
Unfortunately, many boxed and processed foods and snacks contain entirely too much sodium. When we eat several of these things a day, it adds up quickly and we can start experiencing adverse reactions. The risks of too much sodium include high blood pressure, kidney disease, heart disease, and more. It can also dehydrate you which can be uncomfortable and potentially dangerous.
On the other hand, restricting sodium too much can cause things like a spike in bad cholesterol and increase your risk of things like heart attacks and strokes. In general, it's recommended that you keep your sodium intake around 2,300 milligrams. This may sound like a lot, but it adds up fast when a single ingredient or snack contains several hundred. There are ways you can reduce sodium intake without eliminating it, like using a low sodium protein powder. Most of the powders on this list contain 100 milligrams or less, and some are even plant-based if that's what you're looking for.
The Best Low-Sodium Protein Powder Brands
1. Gold Standard 100% Natural Whey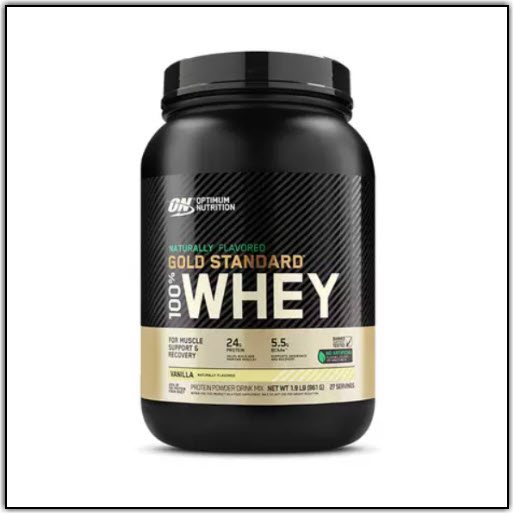 Gold Standard 100% Natural Whey is a healthy, natural protein supplement that comes from a worldwide best-selling line of protein powders. They have much to offer and this is one of the cleanest, most natural options. It comes with 24 grams of protein and 5.5 grams of naturally occurring BCAAs to maximize muscle support and development.
It's perfect for an active gym-goer, athlete in training, or anyone who wants to support their muscles and boost their protein intake for the day. It's also instantized for easy and convenient mixing whether you're getting an early morning start or just running late!
It's gluten-free and comes with no artificial flavors, sweeteners, or colors. It's been tested for banned substances so it's safe for use in sports and events. This protein comes in three classic flavors – vanilla, chocolate, and strawberry.
2. Isopure Infusions

Isopure Infusions is a unique protein supplement that doesn't have the thick, creamy, milkshake-like consistency that most have. It creates a lighter, more refreshing drink with a sweet, fruity taste. It still gives you a great dose of protein at 20 grams per serving, but it doesn't have a lot of the other ingredients you may find in a typical whey protein powder.
The only ingredients other than the protein isolate are citric acid, stevia leaf extract, turmeric extract, and natural flavor. There is no fat, only one gram of sugar, two grams of carbs, and 10 milligrams of sodium with 90 calories per serving.
Available flavors include citrus lemonade, mango lime, mixed berry, pineapple orange banana, and tropical punch. These are all perfect for a light, citrus drink with a refreshing lemonade-type consistency. Perfect for a poolside protein boost or just a nice summer drink. It's good to use any time of day, though it's particularly effective when taken before or after a workout.
3. Sprout Living Organic Pumpkin Seed Protein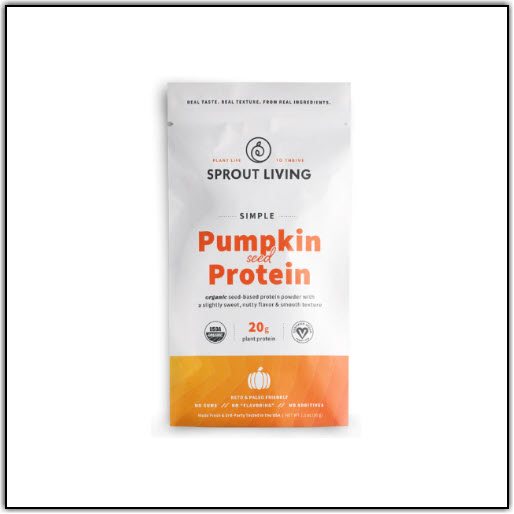 Sprout Living Organic Pumpkin Seed Protein is an organic, single-source, plant-based protein supplement that is made with cold-pressed pumpkin seeds. The cold-pressed process means minimal heat is used which preserves the maximum amount of nutrients as the seeds are transformed into a potent, bioavailable powder.
In addition to 20 grams of protein, this powder offers plenty of essential fatty acids and nutrients. It contains no fillers, additives, coloring, or artificial flavoring, though it does naturally have a slightly sweet and nutty taste.
It's also free from many common allergens such as soy and gluten. It's vegan, kosher, paleo-friendly, and keto-friendly with no GMOs. There are only 102 calories per serving with three grams of fat, four grams of carbs, no sugar, three grams of fiber, and only two milligrams of sodium. It also has a good amount of iron as well as some potassium and calcium.
4. Garden of Life Sport Organic Plant-Based Protein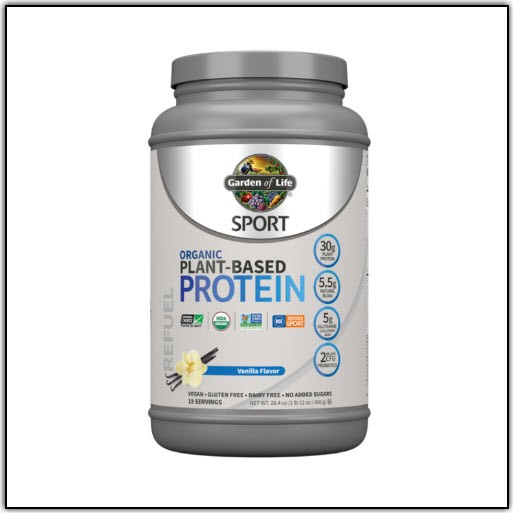 This Garden of Life Sport Organic Plant-Based Protein supplement is one of many protein powders produced by Garden of Life. This one is made specifically for those participating in sports or otherwise living an active lifestyle with intense physical activity. It's also great for those who like going to the gym regularly!
It offers an impressive 30 grams of protein per serving along with 5.5 grams of BCAAs to further help with muscle growth, development, and support. It also has five grams of glutamine and glutamic acid. It's truly loaded with everything an active gym enthusiast or athlete needs and it's all organic and plant-based.
Each two-scoop serving has 160 calories, three grams of fat, 3.5 grams of carbs, two grams of fiber, and 160 milligrams of sodium. It also contains several healthy and powerful nutrients like iron, phosphorus, magnesium, selenium, zinc, and more. The ingredients are all-natural with several sources of protein such as pea, navy beans, lentil beans, garbanzo beans, and cranberry seeds.
5. Genepro Next Generation Protein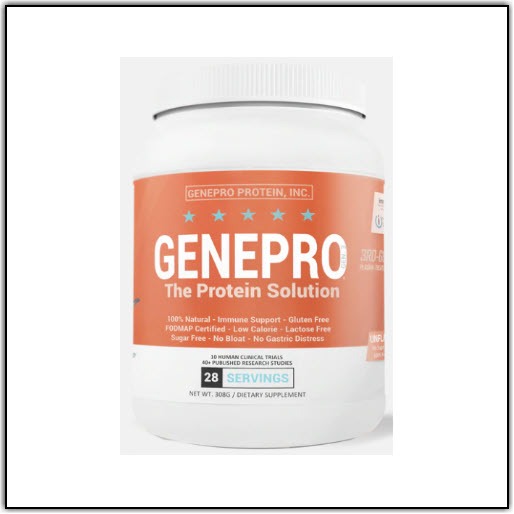 Genepro Next Generation Protein is a simple, gentle formula that's easily digestible and made for everyone. It's healthy, clean, and versatile – whether you want to boost your workout or just boost your everyday nutrition, this one is for you. It boasts an extremely clean formula with only natural flavorings and sweeteners and an impressive list of vitamins and minerals.
It offers 11 grams of protein per serving with only 44 calories. It has zero grams of fat, zero grams of carbs, and only 20 milligrams of sodium. It's all of the good stuff and none of the bad stuff, it's even free from most common allergens.
In addition to a protein and nutrition boost, this supplement can even help with gut health and immune function due to the inclusion of ImmunoLin which is an antibody that targets and removes bacterial toxins. It also has a very high absorption rate – a good three times better than most whey protein. It also mixes incredibly well, and its lack of flavor makes it good for just about anything, from smoothies and shakes to baked goods.
Low Sodium Snacks
If you want to keep the low sodium trend going in your diet, you must consider your snacking choices. These low sodium protein powders are a great start and it's easy enough to hold off on the salt when cooking some veggies. But, sodium can build up quickly in your snacks, especially if you're turning too often to boxed and processed options.
Next time you're hungry between meals, try one of these easy, low-sodium options:
Popcorn from scratch. When we think about popcorn we often think about the salty, buttery, highly flavored stuff we get at the movie theater. While this is no doubt delicious, it's not healthy in any way. Popcorn on its own, however, is a pretty good snack. Buy some kernels and pop it yourself at home. You can add a small amount of oil or butter, and then you can control how much salt (if any!) you add.
Unsalted nuts. Nuts are a fantastic snack for most diets as they provide many nutrients like healthy fats and protein. However, most nuts packaged for snacks are heavily salted. If you buy them unsalted you can still enjoy their nutty flavor. Or. you can roast and salt them yourself, therefore staying in control. Remember, you need to have some salt in your diet, but it shouldn't be overwhelming.
Roasted chickpeas. If you're craving that classic mix of salty and crunchy, roasted chickpeas are sure to do the trick. Once roasted they'll have the crunch down, and much like the nuts, you can season them however you wish. A dash of salt may be all you need, or you can make them a bit more potent with some pepper and other spices. You could also toss them in some honey and cinnamon for a sweeter treat.
Kale chips. Easily found in stores or made at home, kale chips are another way to satisfy the craving for a crunchy snack in a healthy way. In addition to remaining in control of the salt levels, you're getting all kinds of other nutrients like vitamins K and C, calcium, beta-carotene and so much more.
Fruit. In addition to being low sodium, it's important you get some fruit every day to maintain good overall health and nutrition. Fruit on its own, in smoothie form, or even layered into a yogurt parfait are all good ways to enjoy an easy, healthy, low sodium snack.