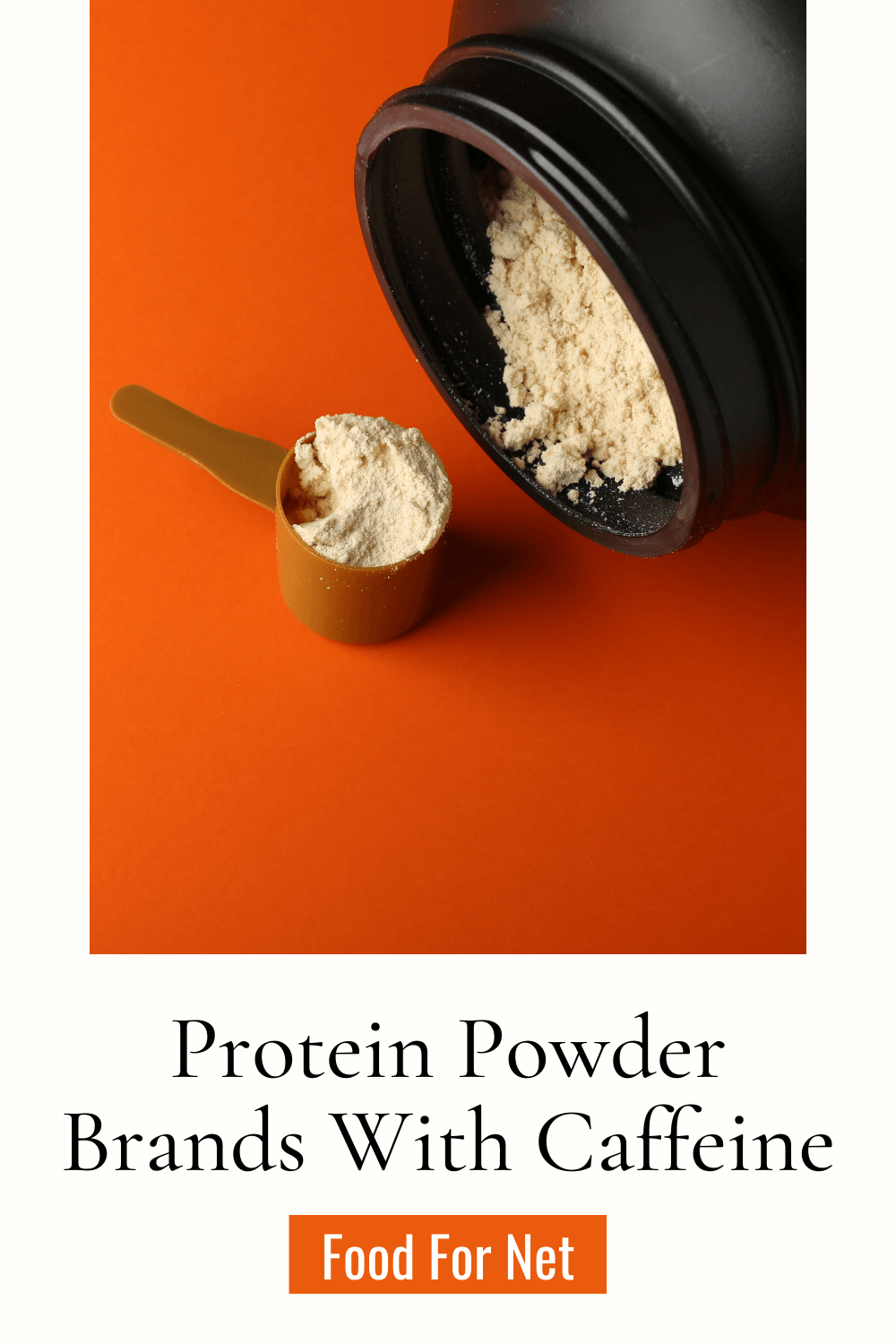 Caffeine is, of course, used in many settings other than protein shakes and workouts in general. Many people cherish their morning cup of coffee, and caffeine is often used in more intense energy drinks as well. For some, it helps them get over an afternoon slump or stay awake later into the evening for a special event.
It's not found in too many protein powders, but there are some. Not only does this tend to offer a delicious coffee/mocha flavor but it can give you a nice boost before and/or during your workout, depending on when you've taken it. Protein powder with caffeine can be the perfect combination for your extra-tired gym days, but it's also important to proceed with caution.
Caffeine is a useful tool in many ways but it can also be overdone. Especially when mixing it with protein powder, plant-based or otherwise, you must maintain moderate levels. This is when the following protein powders come in very handy. Rather than rolling the dice with a cup of coffee immediately preceding your shake, they've taken care of doling out the appropriate portions for you. And you can't beat the rich, decadent flavor these have to offer, either!
The Best Protein Powder Brands With Caffeine
1. Isopure Espresso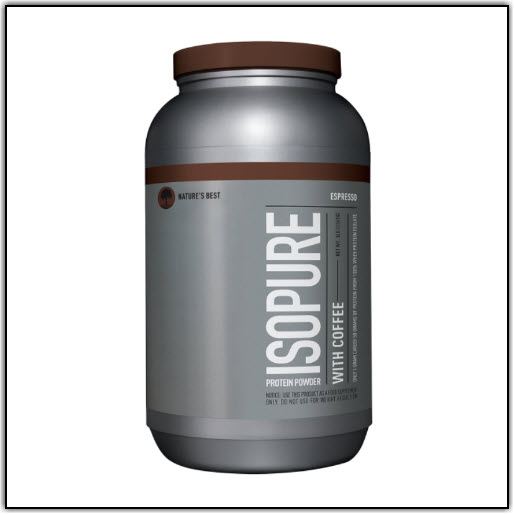 Not only does Isopure Espresso include a kick of real coffee to help you start your day off right, but it also offers an impressive and above-average 50 grams of protein per serving! It also comes with added glutamine and a bunch of other nutrients, but no lactose, gluten, or other impurities. It's powerful, healthy, effective, and clean.
While it's an excellent way to start your day for many reasons, it's also wonderfully effective when taken pre and/or post-workout. The high protein content works wonders to support your muscles and their recovery, as does the powerful profile of almost 11 grams of BCAAs.
For a thick, creamy drink you can blend or shake this supplement up with water or milk. For a smoother, lighter drink, you can stir it into your chosen liquid. It's a smooth enough powder that it will dissolve properly and not be chunky even without shaking it vigorously!
2. Dymatize Protein Powder Dunkin Latte Flavor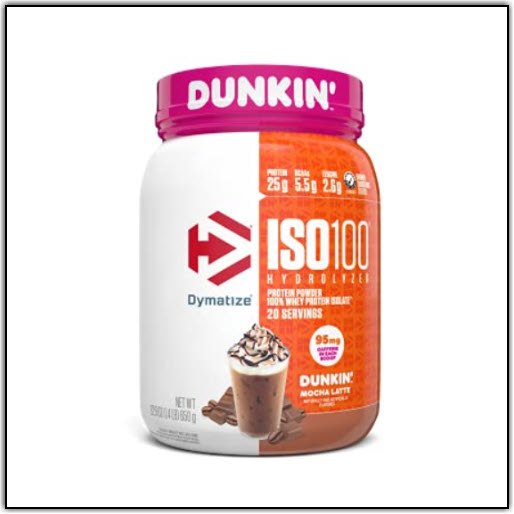 Dymatize Protein Powder is a super fast-absorbing protein made to enhance your performance and bring your workouts to the next level. Each serving has 120 calories, 0.5 grams of fat, less than a gram of sugar, and only three grams of carbs. It offers 25 grams of protein and even some iron and potassium in small amounts.
To further support your muscles and overall performance, it includes 5.5 grams of BCAAs, and the company's iconic mocha latte flavor also offers a solid dose of caffeine at 95 milligrams. It's iconic because not only is it decadent, rich, and delicious but it's made to resemble the classic and popular mocha latte from Dunkin Donuts.
It's an easily digestible protein that mixes well in water or any type of milk – dairy or otherwise. It's made to absorb fast and it's been tested for banned substances. You can use it for a tasty shake or smoothie, or take it to another level with some of their other recommended recipes. These include protein-filled overnight oats and even some mocha-flavored pancakes.
3. Muscle Milk Coffee House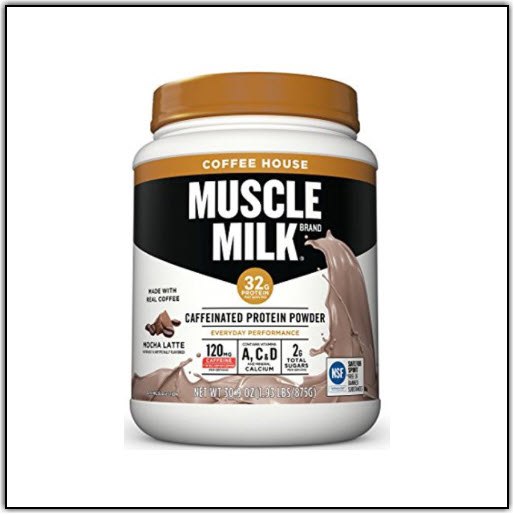 Muscle Milk Coffee House is one of many protein powder options from Muscle Milk, a brand well-known for creating supplements and other products that focus on both nutrition but also superior muscle-building.
In addition to delicious cafe latte flavor, it offers an impressive 32 grams of protein per serving with only two grams of sugar and 120 milligrams of caffeine – equivalent to a 10-ounce cup of coffee. This combination is perfect to not only satisfy cravings but also to fuel your workouts and sustain your muscles as they grow and repair.
Each serving also contains 280 calories with nine grams of fat, 21 grams of carbs, one gram of fiber, and a strong amount of vitamin D, vitamin A, vitamin C, phosphorus, and magnesium. In addition to the well-loved cafe latte flavor, they also offer mocha latte which is in the same category but offers something a little different to the taste buds.
If you're looking for a more convenient on-the-go option, this protein is also available in the form of a pre-made shake with reduced calories at 140 per shake and 20 grams of protein. These are perfect for post-workout refueling or a quick snack throughout the day.
4. Canadian Protein Protein Coffee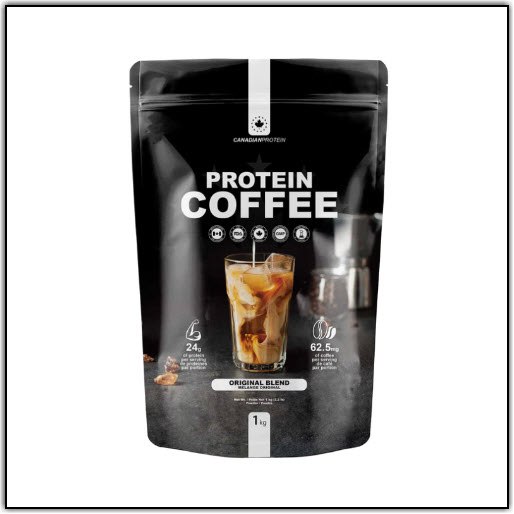 Canadian Protein offers a unique product for those looking to combine their protein with caffeine. Their Protein Coffee still offers a strong dose of protein at 24 grams per serving, but instead of being a protein shake with added caffeine, it presents more as iced coffee with lots of protein!
You can still make it up any way you want, but they suggest mixing the powder in your desired liquid – either water or milk of any kind – and shaking and stirring until it's dispersed. Then, pour the mixture over ice for a decadent iced coffee experience like no other. Not only is it a delicious replacement to your regular morning coffee with enough caffeine to get you going but it also has enough protein to help fill you up and fuel those muscles.
It's ideal in the morning but can still be taken as an afternoon pick-me-up or pre-workout fuel any time of the day. Each serving contains 127 calories, 2.5 grams of fat, two grams of sugar, and two grams of carbs. The low carb content makes it suitable for keto diets and the amino acid profile makes it extra beneficial for muscle growth.
5. Chike High Protein Coffee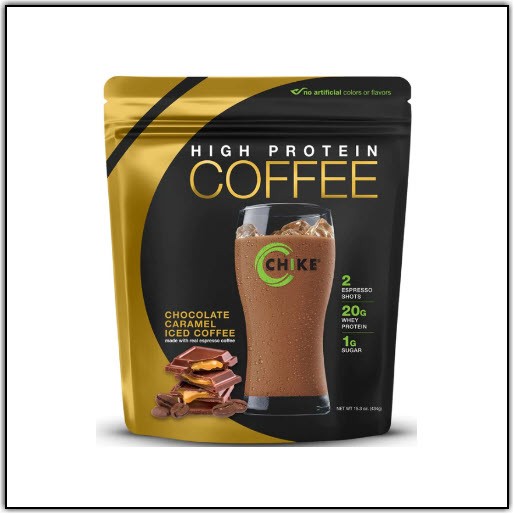 Chike High Protein Coffee is another caffeine protein product that acts as a replacement for your regular iced coffee! Each serving offers the equivalent of two espresso shots and 20 grams of whey protein, all packed into a delicious coffee experience.
There are several flavors to choose from, all with a coffee/mocha taste as the base. These include salted caramel, plain caramel, vanilla, chocolate peanut butter, cinnamon, and original – just plain old-fashioned coffee!
In addition to being versatile and powerful, it's super healthy and clean. It's made without gluten, added sugar, or artificial flavors and colors. It's also low in fat and vegetarian-friendly and has only four grams of carbs which makes it suitable for keto lifestyles.
There are 110 calories per serving with 2.5 grams of fat and one gram of fiber. It's recommended that you shake it up in some water or your favorite milk. This makes a nice shake on its own but you can also pour it over a cup of ice for a delicious and refreshing iced coffee experience.
Health Benefits of Coffee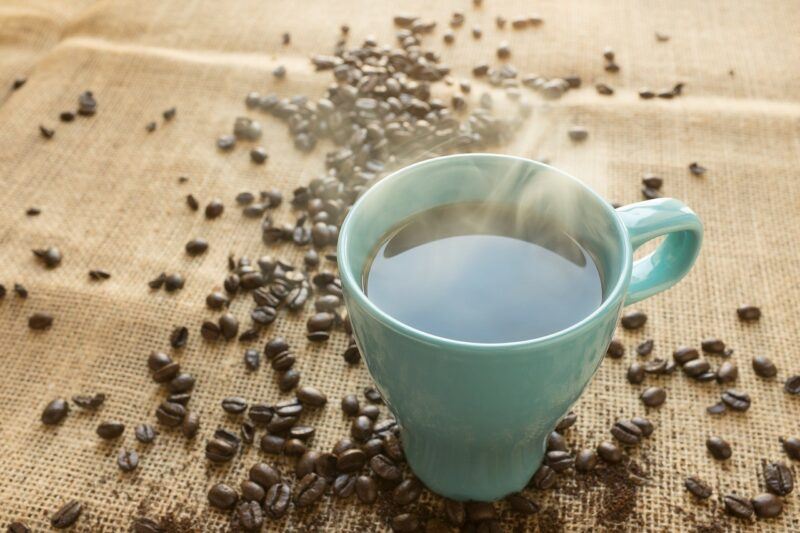 Outside of combining caffeine with protein, it's no secret that there are many health benefits associated with a healthy, moderate amount of regular coffee consumption. These include obvious things like a boost in energy, healthy antioxidants, and increased focus throughout the day.
But, that's not all coffee has to offer. When you find a good-quality, clean, and ideally organic brand of coffee that you love, a cup or two every day could come with some benefits you might not even be aware of:
It can help you lose weight. Coffee contains potassium and magnesium which both help the body use insulin. This regulates blood sugar levels and can reduce your cravings for sweets and treats. It's a small thing, but everything helps when trying to shed those pesky pounds!
It can reduce the risk of certain cancers. Studies are minimal but they have been done, and results suggest that coffee can decrease the risk of both prostate and endometrial cancer by about 20% and 25% respectively. It can also prevent the development of basal cell carcinoma which is a common type of skin cancer.
It can prevent Parkinson's disease. One study showed a risk reduction of about 25%. It showed evidence that coffee causes activity in the section of the brain that's affected by Parkinson's.
Disadvantages of Coffee
Where there are advantages there are often disadvantages, too! Fortunately, most of coffee's drawbacks come as a result of over-consumption. So, keep your intake to a cup or two a day at most and you shouldn't have to worry as much about the downsides:
It can cause restlessness and even insomnia. Both of these are unpleasant, and lack of sleep can spiral into many other, more long-term issues if you're not careful.
Coffee can raise cholesterol, so anyone with high cholesterol should be careful. The risk is reduced if you use filtered coffee.
Bad coffee can be toxic. Unfortunately, not all coffee is made equal. If your coffee is made in a subpar facility with poor equipment or includes toxins and impurities, it quickly becomes bad for you. You can experience things like headaches, sickness, and more. Always be sure to buy top-quality, small-batch, specialty coffee from a trusted source.