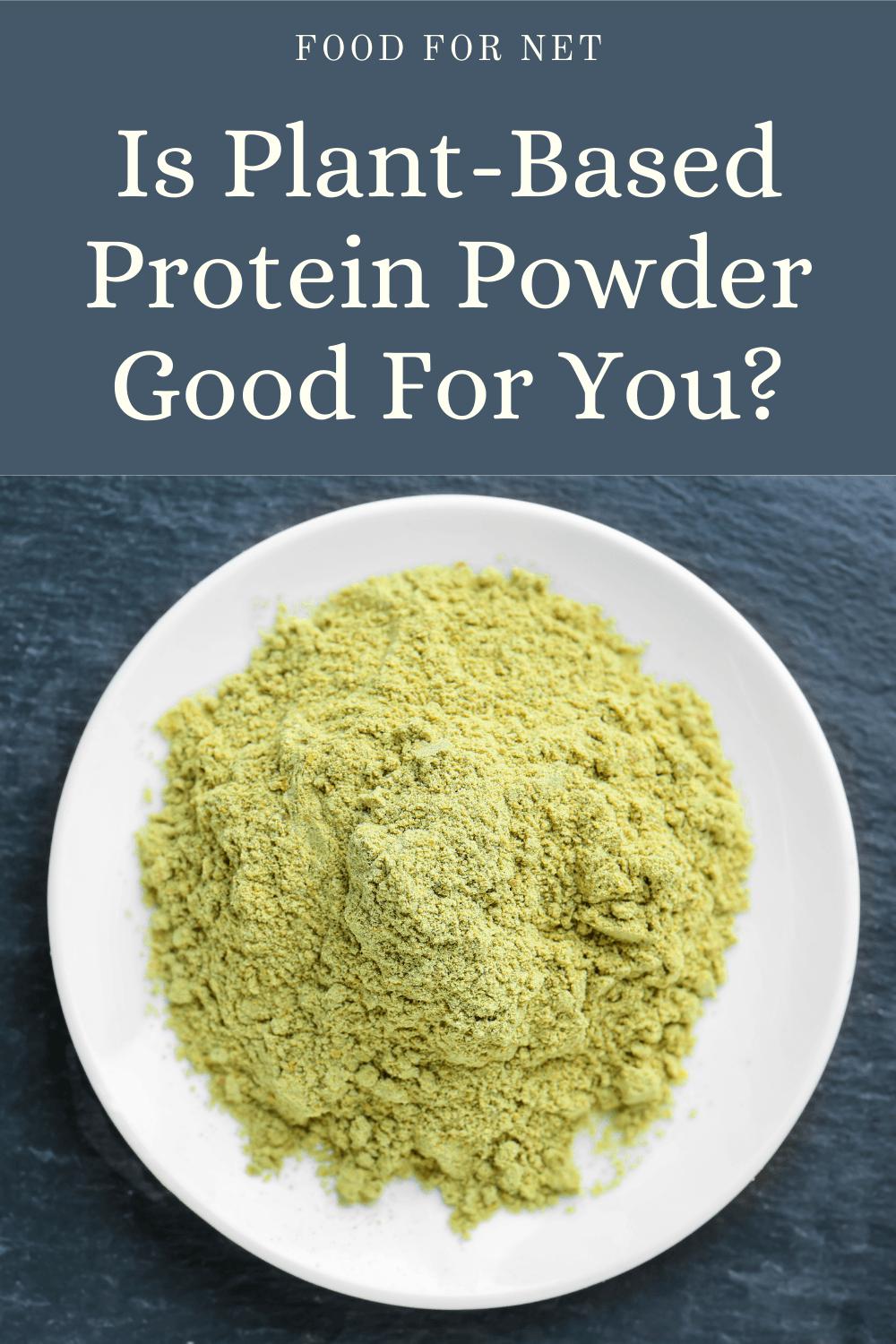 Protein powder is a popular tool for increasing your protein intake. No surprises there, right? After all, you might get anywhere from 10 to 30 grams of protein from a single scoop of the powder and we all know that protein is important. Mix the powder up with plant-based milk and you have a delicious shake or add some other ingredients to create a nutritious smoothie.
You'll often see such shakes and smoothies recommended for helping you to stay fit and healthy. They can assist help with muscle gain and weight loss.
It's not just about the protein either. Plenty of protein powders, including plant-based ones, contain a wide range of nutrients. This makes them a fast and easy way to increase your nutrient intake, perfect for anyone in a hurry.
Despite all these potential benefits, plant-based protein powders have some serious limits as well. In some cases, they might even be more harmful than helpful.
In this post, then, we're taking a close look at what you can expect with plant-based protein powders. That way you can avoid the common hazards and get the most out of any protein powder that you do use.
Is Plant-Based Protein Powder Good For Your Health?
Ingredients That May Be Used
Benefits Of Plant-Based Protein Powder
How Plant-Based Protein Powder Could Be Harmful
Are Plant-Based Protein Powders Less Powerful Than Whey?
Should You Use Plant-Based Protein Powders?
How Much Protein Do You Need?
Which Protein Powders Are Best?
Final Thoughts
Ingredients That May Be Used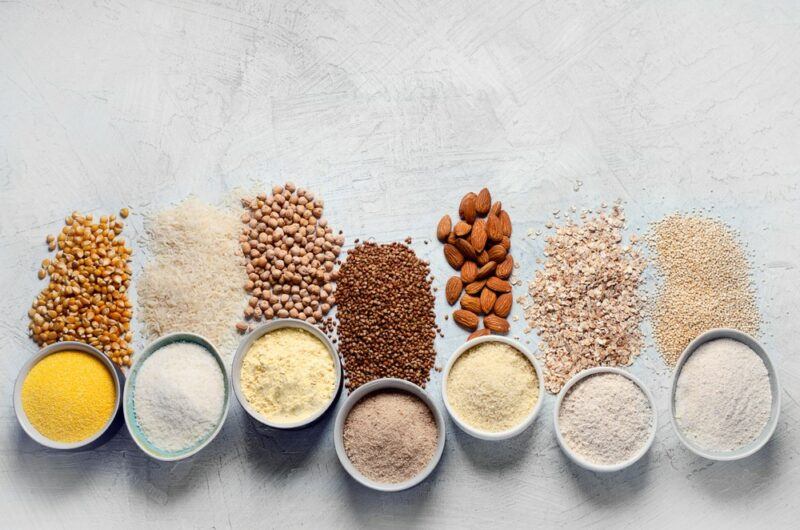 As the name suggests, plant-based protein powder is a powered version of the protein that is found in plants. However, most products contain more than just that. Other ingredients are used to make the powder taste better, blend better, and to provide extra nutrients. Such additions fall into the categories below.
Protein Source
Protein should be the main ingredient in any protein powder. For plant-based powders, the main protein sources include pea, rice, hemp, soy, quinoa, and pumpkin seed. There are some less common ones too, including mushroom protein powder.
Some products just rely on a single type of protein, like pea protein, while others include a variety. Using multiple types of protein helps to give you a better balance of nutrients and amino acids.
Flavors
While there are plain protein powders out there, most products are flavored instead. This makes them more palatable if you're just mixing the powder with plant-based milk.
Classic flavors like chocolate, vanilla, and strawberry are the most common, but you'll see some unusual ones as well, including peanut butter and gingerbread.
Some companies get these flavors from natural ingredients, like using cocoa powder for chocolate. Others rely on artificial flavoring instead, which is why it's always important to check the ingredients label.
It's worth spending some time to look at reviews before buying protein powder as well, as some products taste much better than others.
Sweeteners
Sweeteners are often added to protein powder. Potential sweeteners include sugar, a natural sweetener like stevia, or an artificial sweetener like sucralose. Of these three, natural sweeteners are the least worrying, but they still don't provide health benefits.
It pays to double check the sugar content of any protein powder you buy, as the amount of sugar is sometimes shockingly high. I've even seen protein powders that offer more sugar per serving than protein.
Watch out for artificial sweeteners as well, like acesulfame potassium and sucralose. Artificial sweeteners are incredibly controversial and have been linked to various issues. Given their only benefit is sweetness without calories, it's best to give them a hard pass whenever you can.
Other Additives
Some products rely on other types of additives as well, including thickeners and stabilizers. These are often used to give the protein powder a better texture, to help it stay fresh, and prevent it from clumping.
Soy lecithin, for example, is an emulsifier and thickener. While it does come from a plant, it's also been heavily processed.
Additives have been through safety testing, so they shouldn't cause any harm. That's the theory anyway. The truth is that it's hard to be completely certain about additives, as they're now very prevalent and may have subtle effects on health.
Besides, additives don't offer any health benefits. They're not essential for creating delicious products either, as some brands avoid additives entirely, but still create fantastic protein powders.
Extra Nutrients
Many companies add extra nutrients into their protein powders, including vitamin B12. In some cases, the powder may be formulated to give you roughly a third of all your required nutrients for the day. Such products tend to be called meal replacement shakes, for obvious reasons.
The extra nutrients can be incredibly useful, although they mightn't always be absorbed as well as those you find in whole foods.
Other Ingredients
Some brands add extra ingredients to boost the health benefits, such as spirulina, acai, maca, and the like. You'll even see products that include a vegetable powder blend and/or a fruit powder blend, to provide antioxidants and extra nutrients.
Many such additions could promote health in a variety of ways. Still, you often have little idea of the amount of each that's included. You might see more benefits by using ingredients like spirulina individually instead. That way you can choose your serving size.    
Benefits Of Plant-Based Protein Powder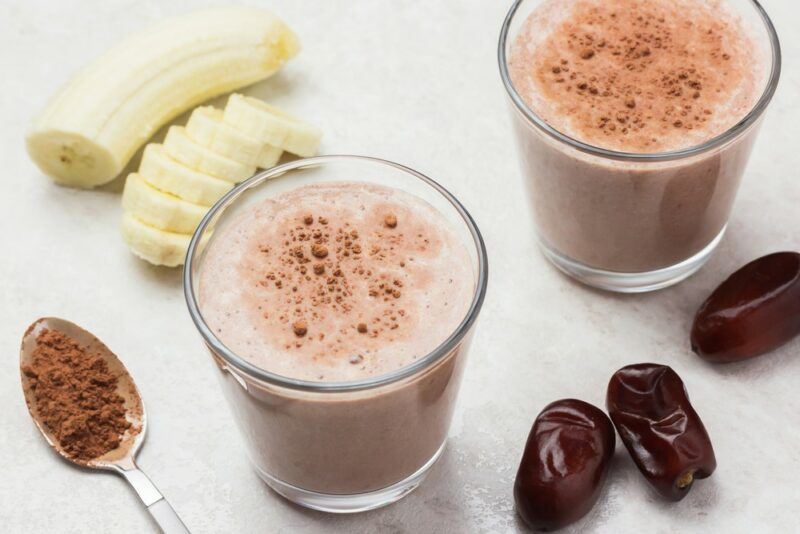 A Convenient Source Of Protein
Protein can be somewhat frustrating for vegans, as many plant-based sources of protein require a decent amount of prep work or cooking. Protein powder is an easy way around the issue, as you can simply add it to plant-based milk or even use it in baking to boost the protein content of bars and cakes. 
Protein is incredibly important, as it helps to build and repair structures throughout our bodies, including our organs and muscles. This is why protein powder is often used by people trying to put on more muscle.
High protein diets have also been linked to benefits like increasing weight loss, decreasing muscle loss, and helping you to feel full.
Plant-based protein powder can be exceptional for people who struggle to eat, including those who find chewing difficult and people who are depressed. After all, drinking a delicious chocolaty shake is much easier than trying to eat a full meal.
Excellent For Weight Loss
Protein powder is often used as a weight loss tool. This is partly because protein is satiating, so it can decrease the number of calories you consume.
Protein powder also works well practically, as a well-made protein shake can be quite filling, but still contains fewer calories than an average meal. So, if you have a protein shake instead of a meal, you can easily decrease your daily calorie intake.
Follow this practice regularly and you should start to lose weight. Plus, protein shakes often taste like dessert, so you're decreasing your calorie intake without feeling like you're depriving yourself.
It's hardly surprising, then, many dieters rely on protein shakes regularly.
Can Help You Gain Weight
Interestingly, protein powder can be used for weight gain as well. This is sometimes important, particularly for people who struggle to eat or are underweight.
Some protein shakes are even formulated for weight gain, so they're higher in fat and calories than you'd want for weight loss.
When people drink protein shakes matters as well. In particular, if you're trying to lose weight, you might have a protein shake instead of a full meal. If you hope to gain weight, you might drink small shakes as snacks throughout the day, in addition to your regular meals.
More Environmentally Friendly
The environment is a popular reason for focusing on plant-based diets. No surprises there, as plants tend to have a much lower environmental impact than animals do.
You can take things a step further by looking for organic companies, particularly those that do all they can to minimize their impacts on the environment.
Should Be Vegan Friendly
Plant-based products are often designed with vegans in mind, so they avoid any animal-based ingredients. This is perfect for anyone following a vegan diet, and also when you simply want to increase your intake of plants.
However, it's still important to check the ingredients labels, as plant-based products don't need to be vegan friendly, they simply rely heavily on plants. Because of this, you'll sometimes see plant-based products and meals that do contain some animal-based ingredients.
Often Provide Extra Nutrients
Some protein powders focus just on protein, but many contain plenty of nutrients as well. These nutrients can come from the plants used, from added ingredients, or a combination of both.
The nutrients make it easy to hit your daily targets, especially if you're having a protein shake instead of a meal.
How Plant-Based Protein Powder Could Be Harmful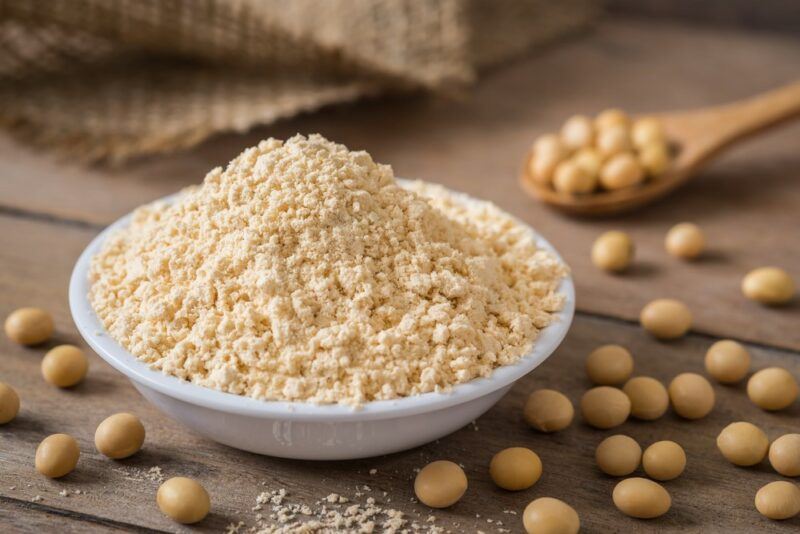 The Potential For Contamination
Protein powder is considered a supplement and, as a supplement, isn't heavily regulated. Companies test for the safety and effectiveness of their products themselves, which creates the potential for plenty of issues.
Contamination is one of the worst culprits here, as protein powders often are contaminated with concerning chemicals, including heavy metals. We're not talking about a rare issue either. Instead, tests regularly come back showing heavy metals, BPA, pesticides, and other contaminants.
Consuming contaminants like these is never a wise idea. The issue becomes even worse if you're using protein powder most days, as the concerning chemicals may accumulate in your system.
To avoid contaminants, make sure that you focus on high-quality companies, ideally ones whose products have been through third-party testing.
You Don't Actually Know What's In There
Contamination isn't the only issue. With protein powder, you need to rely on the ingredients label to know the nutrient composition of the powder, what ingredients were used, and whether there are any concerning additives.
However, there's no guarantee that the ingredients label is accurate. There's a good chance that at least some of the nutrient figures are too high, so you might not be getting all the nutrients that you expect. 
May Contain Antinutrients
Legumes are naturally rich in protein, so they're a common ingredient in protein powders. The problem is that they also contain compounds called antinutrients.
Antinutrients lower the availability of some nutrients, including iron and zinc, meaning that your nutrient absorption is lower than it would be otherwise.
Protein powder goes through plenty of processing, so the antinutrient content of the powder is likely to be much lower than in fresh legumes. However, some antinutrients could still remain.
Thankfully, antinutrients shouldn't be a major problem for most people, as they simply decrease your absorption of a few key nutrients. If you're getting plenty of nutrients in your diet already, then antinutrients shouldn't make any noticeable impact. If you're not, then perhaps it's time to increase your nutrient intake.
They're Not Real Food
Your protein powder relies on plants, but this isn't the same thing as eating fruits, vegetables, grains, and legumes themselves. Instead, you're focusing on a highly processed product will have different effects on your body.
What this means for your health is unclear, as few studies have focused on the long-term consumption of plant-based protein powder. Even so, it would be shocking if using the protein powder every day offered all the same benefits one that focuses on whole foods.
Shakes Can Displace Real Food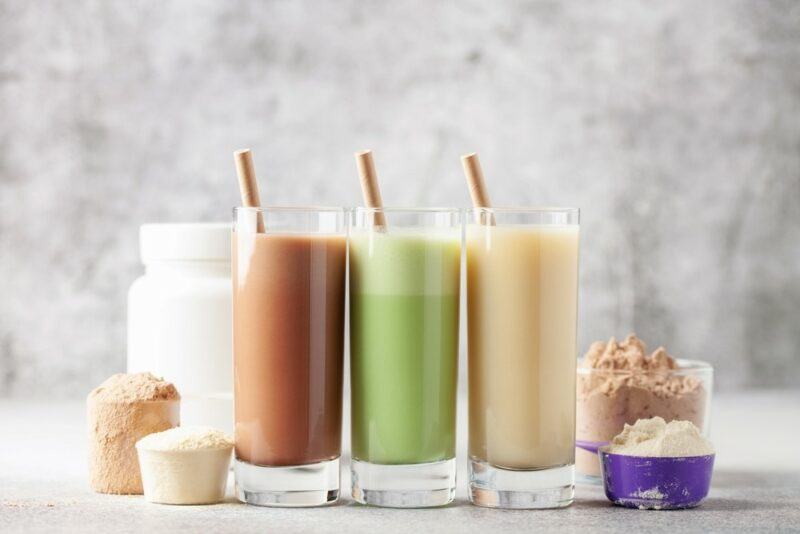 Protein shakes are often used instead of meals. So, not only is protein powder less potent than real food, but it can displace real food.
This issue can quickly become serious if you're using protein shakes daily. After all, we need a good balance of vitamins, minerals, and antioxidants to stay healthy, and protein powder will never be as powerful as real food.  
Sure, you could look for powder that contains added nutrients and perhaps superfood ingredients, but even then, the product is highly processed and won't give you everything that you find in fresh food (the antioxidant content, for example, is likely to be much lower and the balance of macronutrients very different to what you get in a full meal).
If you are going to rely on protein powder regularly, then it's critical that you focus on nutrient-dense foods in your other meals. You don't want to sell yourself short.
You Could Overdo It With Protein
It's easy to assume that more protein is always helpful, but this isn't true at all. Just like vitamins, minerals, fiber, and antioxidants, protein is most helpful when your body actually needs it.
Eating too much protein can even lead to problems like constipation, diarrhea, and dehydration. Some theories suggest that too much protein can harm your kidneys, but this effect hasn't been shown in people with healthy kidneys.
May Make Weight Loss More Difficult
Like many foods, protein powder has contradictory effects on your weight. When used well, protein powder helps you to feel full and reduces cravings, effects that can lead to weight loss.
However, this is only true if the protein powder leads to a lower calorie intake elsewhere. If it doesn't, you could easily gain weight instead.
There are a few reasons why this might happen.
You're consuming liquid calories, which are never as satisfying as calories from food.
Many people find that a protein shake doesn't keep them as a full as a regular meal, so they end up hungry and may snack or overeat at the next meal.
Protein shakes and smoothies can easily be high in calories due to the sugar or ingredients that you're adding in. Some can easily give you 1,200 calories or more per glass, which won't help matters at all.
Could Lead To Side Effects
Some people experience side effects from protein powder too. Digestive issues are the most common, including bloating and stomach cramps. These may be because you're consuming too much protein in a short space of time or perhaps because you're sensitive to one of the ingredients used.
Such side effects mean that you should always go slowly with protein powder. Start with small amounts and then increase your intake over time. Doing so gives your body time to adjust to the protein and helps you to detect any side effects early.
If you do get regular side effects, you may need to try a different type of protein powder. If all protein powders give you side effects, then it might be time to ditch the protein powder entirely and focus on whole foods instead. 
Are Plant-Based Powders Less Powerful Than Whey?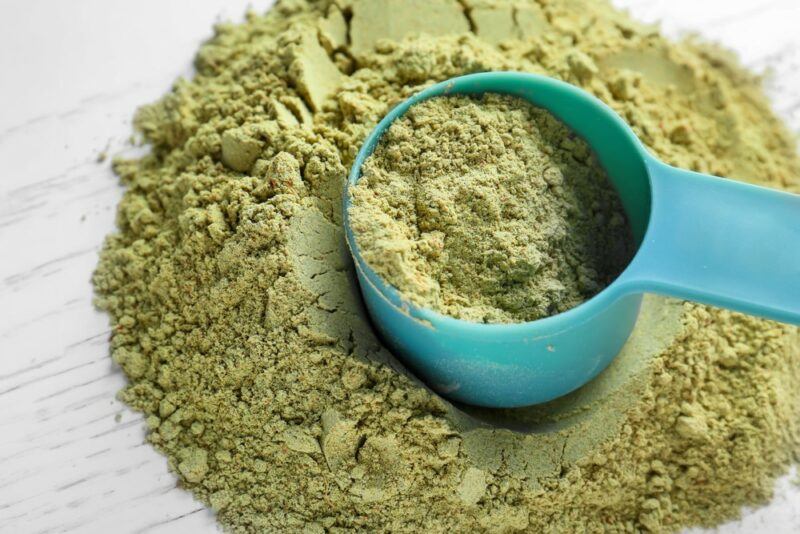 Whey protein powder is often promoted as the ideal choice, as it's powerful for promoting muscle growth and is an excellent source of BCAAs (branched chain amino acids). However, whey is a protein from milk, so it's not suitable for anyone following an entirely plant-based diet.
How do the plant-based options compare then?
The answer strongly depends on the protein powder that you're consuming. Animal-based sources of protein, including whey, tend to be considered complete proteins. This means they contain all the essential amino acids.
Plant-based options, on the other hand, are often low in at least one important amino acid. Soy protein is close to being complete, but even then the amounts of two amino acids are very low, so even soy is limited.
However, many companies combine multiple types of protein powder to give you a more balanced amino acid profile. Some also fortify their powders with BCAAs, making the product even more potent.
If you choose a brand with a decent balance of amino acids, then you're likely to see as many benefits as with whey powder.
Remember too that protein powder will never be your only source of protein. You'll be getting protein from the rest of your diet too, so it shouldn't matter too much if the powder is low in a couple of amino acids. 
How Much Protein Do You Need?
There's another incredibly important topic to cover – your protein intake. As we highlighted before, more protein isn't always a good thing. Having too much protein can easily cause harm, especially if your diet becomes less varied because you're focusing on protein.
Unfortunately, there's no simple answer to the question.
Whether you should use the powders or not largely comes down to whether you need more protein in your diet.
For the average, non-active adult, common estimates suggest that you need around 0.8 grams of protein per kilogram of body weight. For a person weighing 165 pounds, this calculates to 60 grams of protein per day.
This calculation has flaws though.
For one thing, it only tells you the minimum amount of protein your body needs, not the amount you should have to function optimally. Also, the calculation is based on people who aren't very active. If you exercise often and intensely, you'll probably need more protein than that.
You might also need more protein if you're trying to gain muscle or want to lose weight.
You can also calculate based on your calorie intake, where you need to hit somewhere between 10% and 35% of your daily calories from protein. If you calculate this out, you get somewhere from 50 to 175 grams of protein.
Plenty of variation, right?
These figures make it difficult to work out exactly how much protein you should be consuming. But, remember that protein is just one part of your diet. You probably shouldn't be getting more than a third or so of your calories from protein.
Should You Use Plant-Based Protein Powders?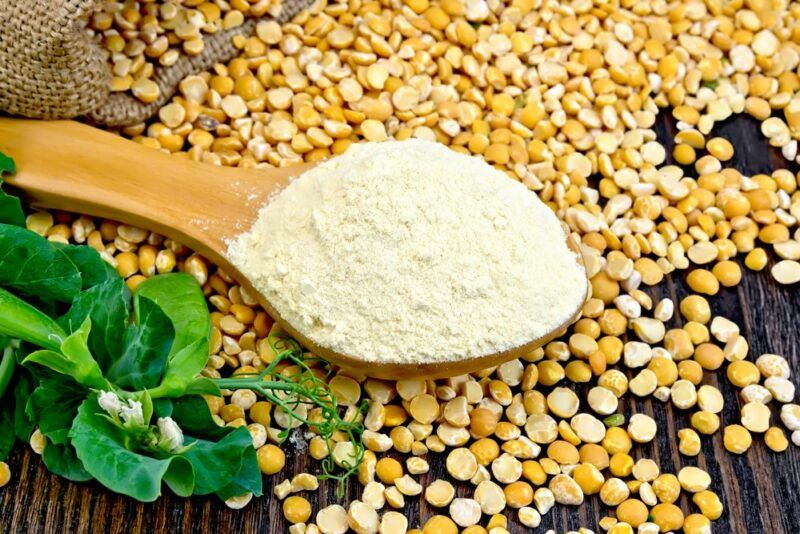 Protein powder can be incredibly useful, helping to substantially increase your protein intake, while also being very easy to use. This can make such products powerful when you're short on time or energy and need a protein hit quickly.
Even so, protein powder is best seen as an occasional ingredient, rather than one you rely on every day. After all, it's much more processed than fresh fruits, vegetables, and legumes, plus there's a considerable risk of contamination.
It's also worth thinking about whether you need the protein. If you're already getting plenty of protein in your diet, adding more probably isn't helpful.
Try keeping a food diary for a few days, then calculate your daily protein intake from the information. This should give you a rough idea of the protein you consume and whether you're likely to need more.
Also, think about whether protein shakes help you personally.
For example, some people find the shakes satisfying and an easy way to get protein and nutrients into their systems first thing in the morning. Others find that they do much better if they eat a proper meal instead.
If you're not sure, why not experiment? It won't take long to work out whether plant-based protein powders meet your needs.  
Which Protein Powders Are Best?
If you are going to use protein powder, then it's important to choose your product carefully. Here are a few tips to get you started.
Look at the protein source. Products that use more than one type of protein are ideal, as these have a better balance of amino acids than powders that use a single type of protein.
Look for short ingredients lists. The shorter the list, the fewer the additives, which should give you a healthier product.
Check the sugar content. Sugar won't help you reach your health goals at all. Thankfully, many brands contain just a few grams of sugar per serving or none at all.
Watch out for additives. Additives, particularly artificial ones, offer no health benefits and could easily cause harm.
Match the protein content to your needs. Some plant-based products only contain around 10 grams of protein per serving. Others are much higher, with around 20 or even 30 grams of protein per serving.  
Find products tested by a third party. Contamination is a serious problem for protein powders, so it's essential to find a reliable product. Those tested by a third party, like Consumer Reports or the Clean Label Project, are a good bet, as the reports from these groups will tell you exactly what to expect.
Look at the carb content. Some protein powders are high in carbs, making them a poor choice for low carb dieters. Low carb versions may be healthier anyway, leading to less inflammation and fewer blood sugar spikes. Thankfully, there are plenty of low carb plant-based protein powders.
Check out the reviews. Reviews are a great way to gauge whether a product is any good or not, including whether there are any side effects and what the powder tastes like. I love using Amazon as a starting point, as so many people leave product reviews on there. 
Final Thoughts
The benefits of protein powder are easy to see. You're getting a convenient source of protein, one that requires little prep work. This is fantastic when you're trying to lose weight or gain muscle.
However, there is also a broad array of issues to consider, starting with the fact that the powders are processed and often contain additives. While you may still see some benefits from them, plant-based protein powders will never be as powerful as whole foods. As such, it's important not to over-rely on the powders. You'll see the most benefits by choosing high-quality plant-based protein powders and using them occasionally.
Frequently Asked Questions
Is Whey Protein Vegan?
Whey is a protein found in milk, so whey protein powder is certainly not vegan friendly (nor is casein powder).
Is Plant-Based Protein Powder Vegan?
Most plant-based protein powders should be vegan friendly, as that's kind of the point. However, the term plant-based just means the product relies mostly on plants. Some plant-based products do still have some animal-based ingredients as well, which makes them unsuitable for vegans.
To keep yourself safe, look for products that have vegan written somewhere on their label. You can also look for companies that follow vegan ethos. This way you know that all the ingredients are safe. 
Does Plant-Based Protein Powder Have Side Effects?
All protein powders come with some risk of side effects. Many of these relate to digestion, including side effects like stomach cramps, gas, and bloating. These effects are often related to your protein intake, so slowing down on the protein can help.
You may also be sensitive to some types of plant protein. If this is the case, you may need to swap to a different product entirely.
Is Plant-Based Protein Powder Keto?
Some plant-based protein powders are keto friendly. This is particularly true for products that consist mostly of protein, with few added ingredients. However, others aren't, so you'll need to check the ingredients label. Keep an eye out for added sugar too, as this quickly increases the powder's carb content.
Does Plant-Based Protein Powder Build Muscle?
Whey protein is often seen as the most powerful protein powder for muscle development. Yet, plant-based protein powders certainly have this effect as well. The trick is to look for products that are high in protein and that you can digest well.