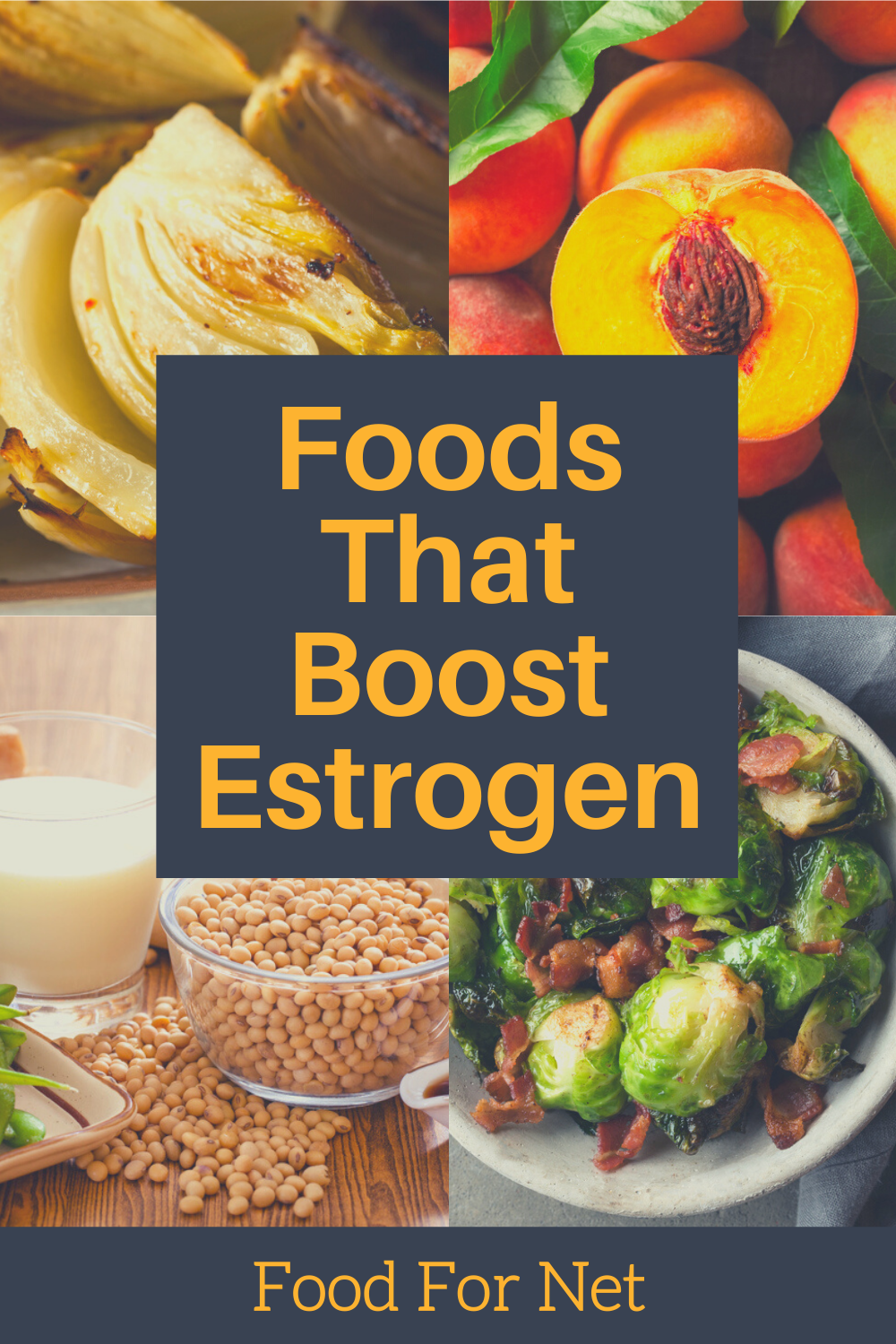 Estrogen is one of two notable female sex hormones and is very important for female sexual health. Together, estrogen and progesterone help to promote female libido, balance the menstrual cycle, promote bone health, and much more.
Now, as you might be aware, hormones like estrogen, testosterone, and progesterone aren't present in food directly, but you can focus on foods that increase your levels of these hormones. These all contain important nutrients, so they can help to improve your health in a range of ways.
While foods that promote estrogen may be desirable for females, men often try to decrease their intake of such foods, as too much estrogen in males can be problematic. However, there is little evidence that food increases estrogen levels in men or that such an effect is a problem for health.
Still, if you're concerned, it's easy enough to decrease your intake of estrogen foods and focus on foods that increase testosterone levels instead.
Foods That Boost Estrogen (With Pictures!)
Flax Seeds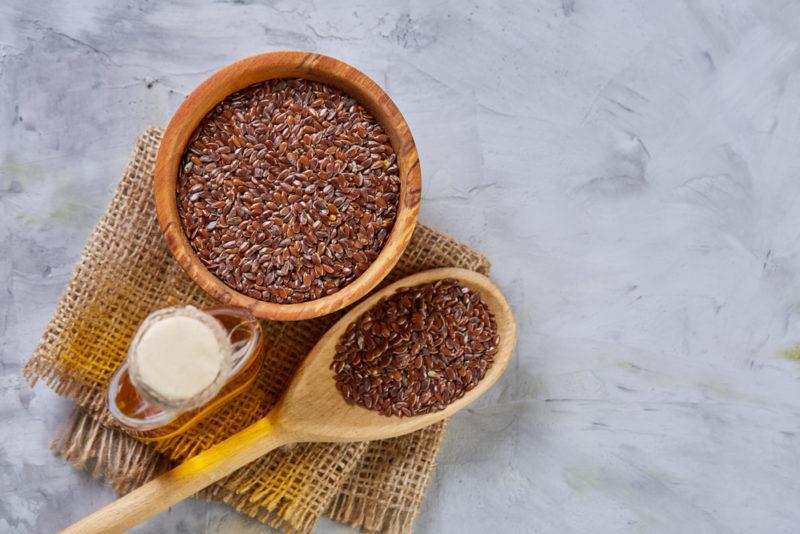 Flax seeds are one of many foods that contain phytoestrogens. These are plant-based compounds with a similar chemical structure to estrogen and they're thought to mimic the effects of estrogen in the body.
However, phytoestrogens are more complicated than that. Some of the compounds appear to increase levels in the body, while others can block the effects of estrogen and may even decrease estrogen levels in some contexts.
Flax seeds fall into the former category. The main phytoestrogens present come from a class of compounds called lignans. You'll find higher levels of lignans in flax seeds than in any other type of plant.
Flax seeds are also notable for their fiber content and high levels of alpha linolenic acid (ALA), which is a type of omega 3 fatty acid. Flax seeds are so significant that you'll often find flaxseed meal, which can be easily mixed into a meal or sprinkled on top to increase your intake of healthy compounds.
Sesame Seeds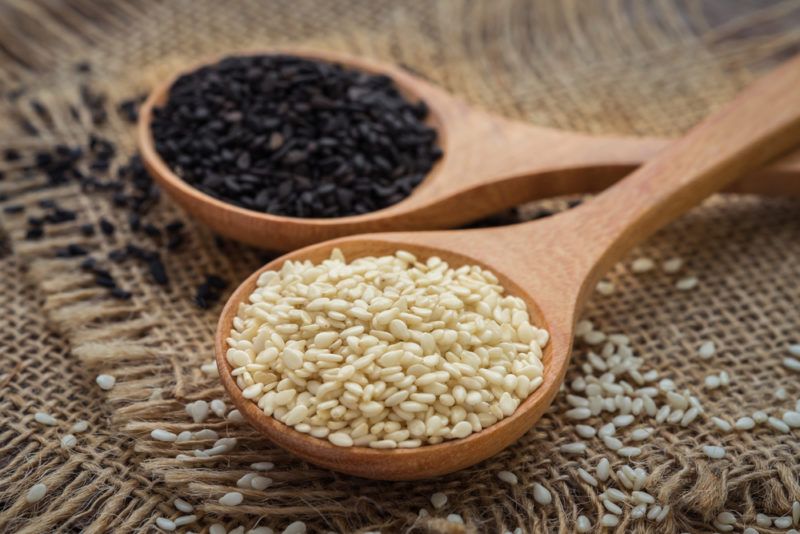 Sesame seeds are another useful source of lignans. They also have the advantage of being small and easy to include in your diet.
Sprinkling sesame seeds on baked goods isn't your only option either. Some ethnic recipes rely on sesame seeds as a key ingredient. Using the seeds in cooking like this is an interesting way to take advantage of them and to create some delicious meals.
Soybeans and Soy Products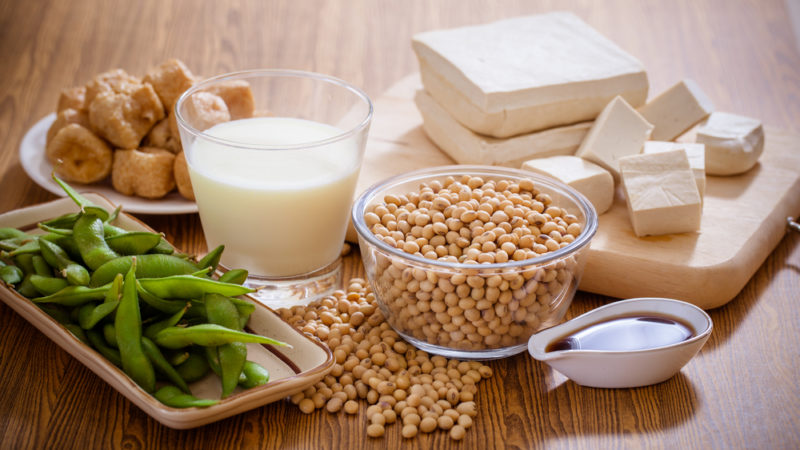 Soybeans are probably the most well-known source of phytoestrogens and are also the most controversial. This time, the estrogen effects come from a set of compounds called isoflavones. Interestingly, soy may have estrogen-promoting or estrogen-decreasing effects in the body, with the effects being influenced by the amount of estrogen already present.
So, for women with low estrogen levels, soy could be an easy way to increase estrogen.
The most notable thing about soy isn't the phytoestrogen content, but just how common soy is in modern diets. There are countless soy products to choose from, including tofu, miso, tempeh, and soy-based meat alternatives. Don't forget soy milk and soy flour too, which are used as ingredients in many different recipes.
Tofu and tempeh can be especially good ways to increase estrogen, as these two products are relatively unprocessed meat alternatives. You could also turn to soy protein powder. Using this in protein shakes or smoothies could be perfect for anyone who doesn't like the taste or texture of other soy products.
Dried Fruit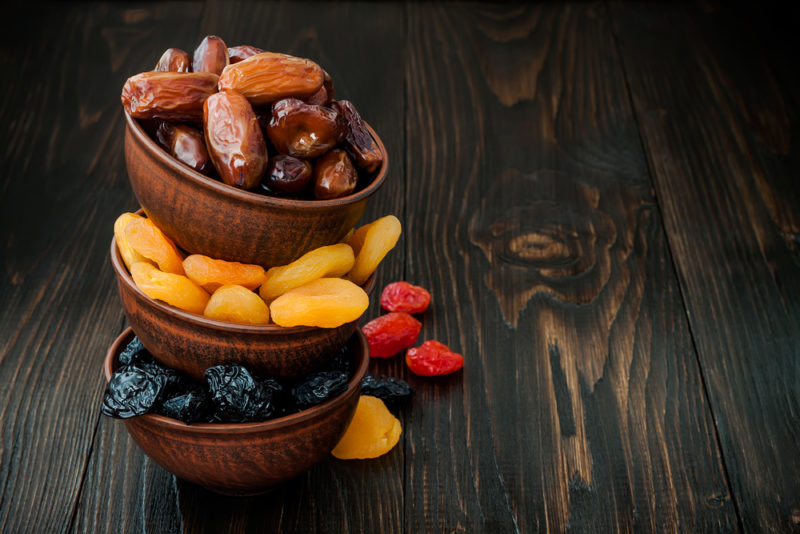 While dried fruit tends to be high in sugar, it can be a powerful source of nutrients too. After all, the compounds in dried fruit are much more concentrated than in their fresh counterparts.
Some of the best choices include dried apricots, dates, and prunes, which are all good sources of phytoestrogens and offer a decent amount of fiber too. Besides, dried fruit is an easy portable snack.
Berries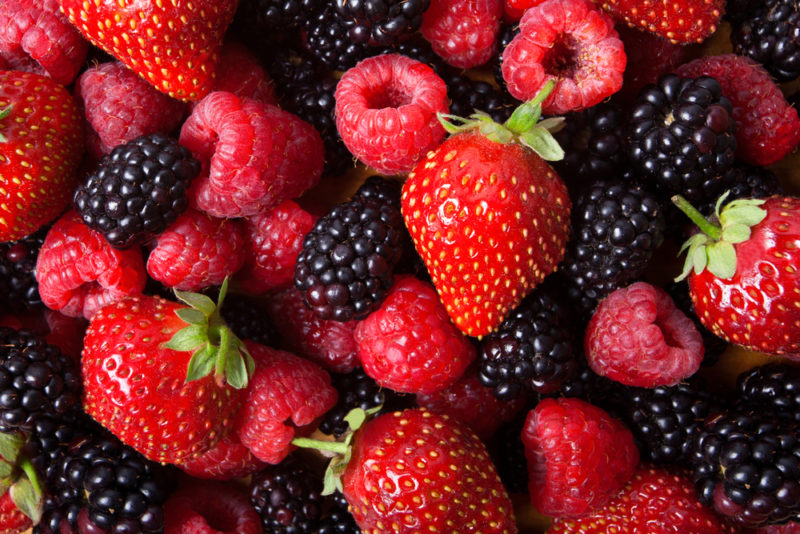 There's no denying that berries are good for you. They're rich in a variety of interesting compounds, including antioxidants. The level of phytoestrogens present may be just one more reason to eat berries regularly.
Strawberries are an especially good choice here. They're also fresh, vibrant, and delicious. Raspberries, cranberries, and blackberries are notable sources of phytoestrogens as well.
You will get some phytoestrogens from other types of berries too. However, the levels of phytoestrogens are likely to vary from one type to the next.
Peaches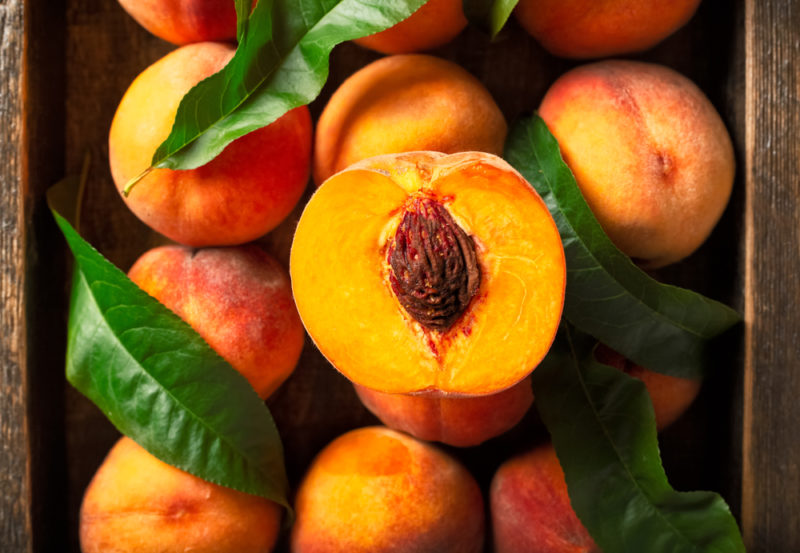 While we're on the topic of fruit, peaches are another good choice for phytoestrogens. They contain lignans, which is the same type of phytoestrogen that you find in flax seeds.
Peaches also happen to be delicious. Finding them fresh is always best. Keep an eye out for peaches that are organically grown. While the phytoestrogen content might not differ that much based on growing method, organic produce tends to be healthier and certainly tastes better.
Garlic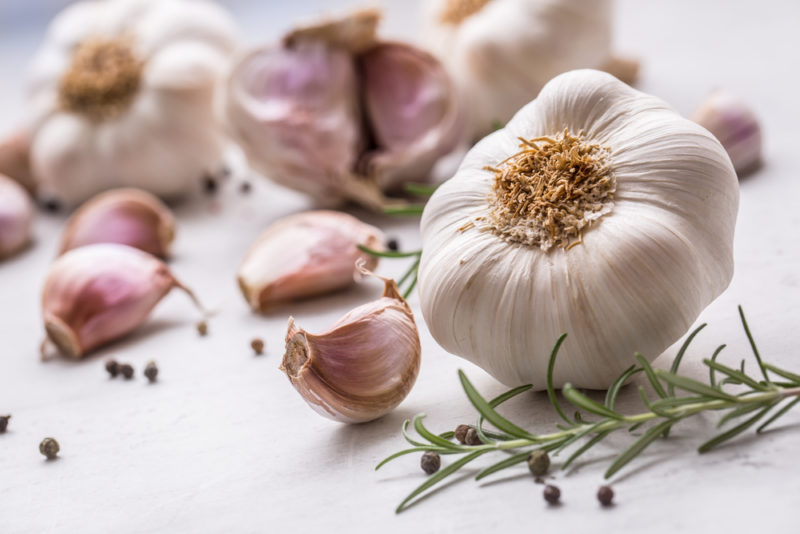 Garlic isn't just a way to add flavor to your cooking. It's a surprisingly dense source of healthy compounds too, including phytoestrogens.
Garlic works well as a way to increase estrogen production as it's something that you probably use in your cooking anyway. If not, then it's easy enough to add garlic into your meals.
If you're at a loss for using garlic, try making garlic butter. The advantage here is that you're raw garlic. Plant-based compounds are often affected by heat, so using garlic raw could provide more benefits than cooking it.
Fennel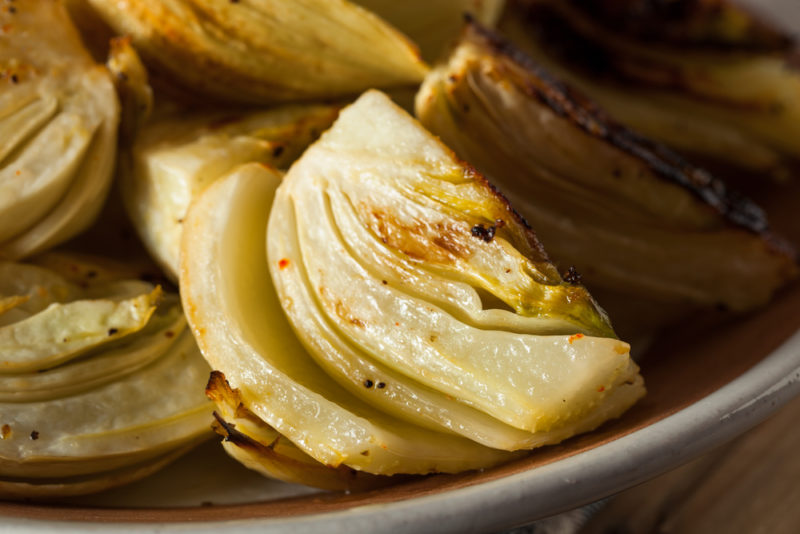 Speaking of flavorful ingredients, fennel is another option to try. This herb creates a notable flavor in your meals, especially if you're using dried fennel seeds.
You can also turn to the crunchy bulb of the fennel plant. This has a different flavor profile than the seeds and can be more appealing in some situations. This bulb can be sliced or chopped up, then used in much the same way as celery.
You can also roast fennel. Doing so mellows out the flavor of the vegetable, creating a dish that is subtle and sweet. Roasting fennel is easy, so it's well worth trying out this idea for yourself.
Wheat Bran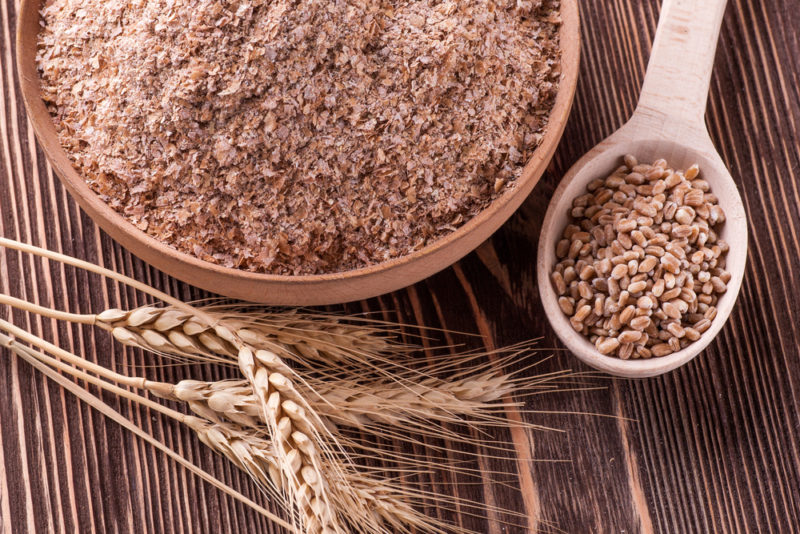 Wheat bran is the outer layer of the wheat kernel. It's the most nutritious part of wheat but is often stripped away when creating flour. Despite this, you can find wheat bran as a product in its own right and whole wheat foods contain the bran along with the rest of the wheat.
Wheat bran is notable because it contains high levels of lignans, much like flax seeds and sesame seeds.
However, the relationship between wheat bran and estrogen levels is complex. Some studies have failed to find an effect of the bran, while others have even suggested that wheat bran decreases serum estrogen concentration.
The effect of wheat bran on estrogen may vary from person-to-person, perhaps based on previous estrogen levels and fiber intake. A positive effect from wheat bran may also be more likely if you're including wheat bran foods in your diet, rather than simply supplementing with the compound.
Other Grains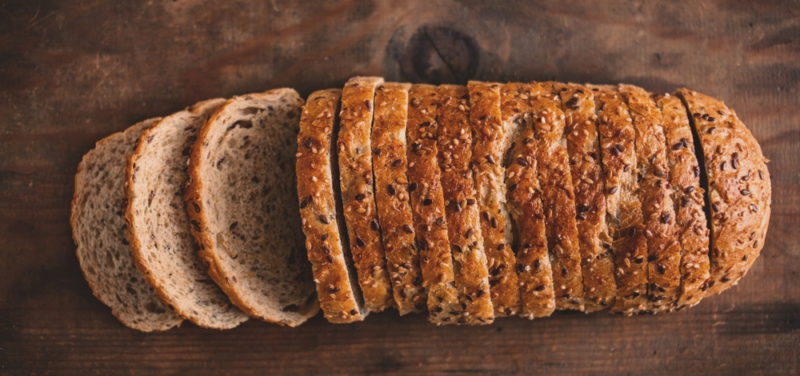 Wheat bran is often highlighted as a key source of phytoestrogen, yet other types of grains can be notable as well, along with pseudograins. Examples include rice, oats, quinoa, and rye.
The main trick here is to focus on whole grain foods rather than anything that has part of the grain stripped away. Multigrain products may be even more appealing, as you're getting a different balance of nutrients from each type of grain and pseudograin.
Cauliflower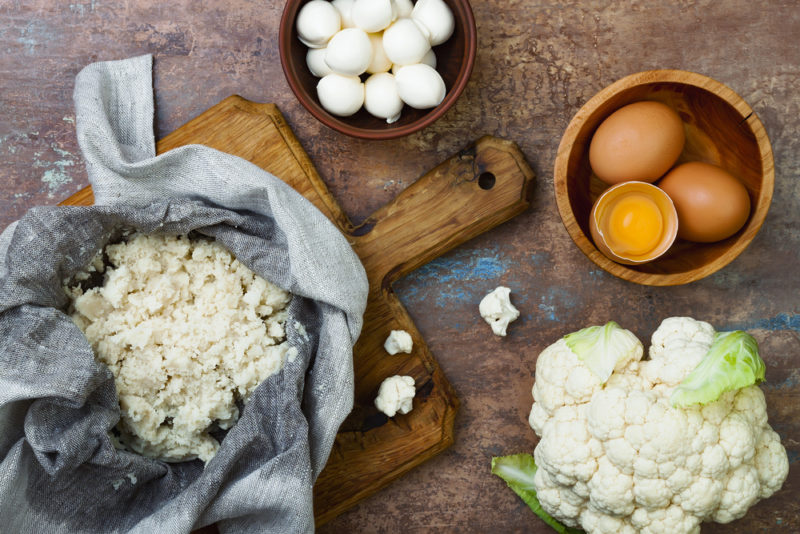 As a cruciferous vegetable, cauliflower has been linked to many benefits for health. It contains secoisolariciresinol, which is a lignan phytoestrogen.
The versatility of cauliflower makes it especially interesting. You'll often see the vegetable used by low carb dieters to create alternatives to carb rich foods.
Cauliflower rice is a classic example. This is simply raw cauliflower that has been finely diced. It can be used in many ways and is now popular enough that you can find bagged cauliflower rice at grocery stores.
Cauliflower, often in the riced form, can be used as the base for plenty of foods, like cauliflower bread or cauliflower pizza crust. Cauliflower pieces can even be used to create alternatives to macaroni cheese or to chicken wings.
With so many different ways to use cauliflower, the vegetable is one of the easiest ways to increase your estrogen production.
Broccoli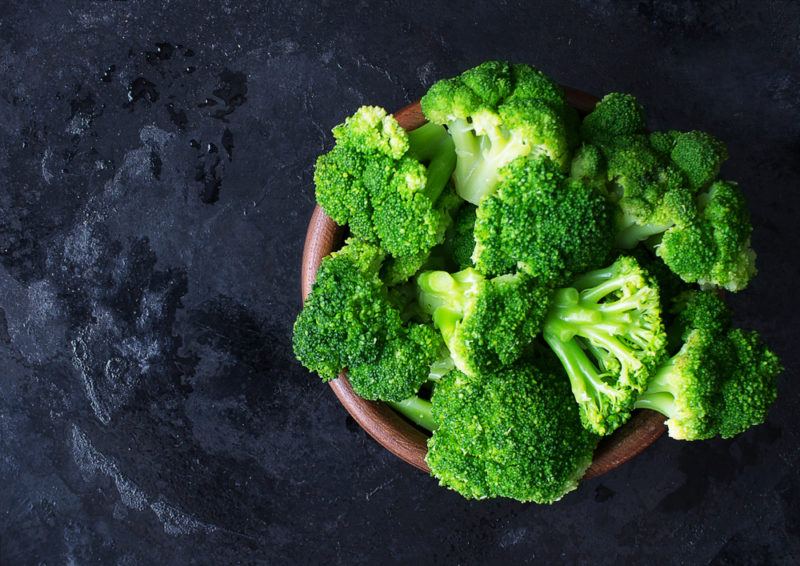 Broccoli is another cruciferous vegetable and contains the same type of lignan that you see in cauliflower. Broccoli tends to have a stronger flavor than cauliflower, which makes it less versatile as an ingredient.
Still, if you don't mind the flavor, you can use broccoli in similar ways to cauliflower. Some people do this, as I've seen recipes for broccoli pizza crust. And, of course, you can cook broccoli more traditionally and serve it as part of your dinner.
Brussels Sprouts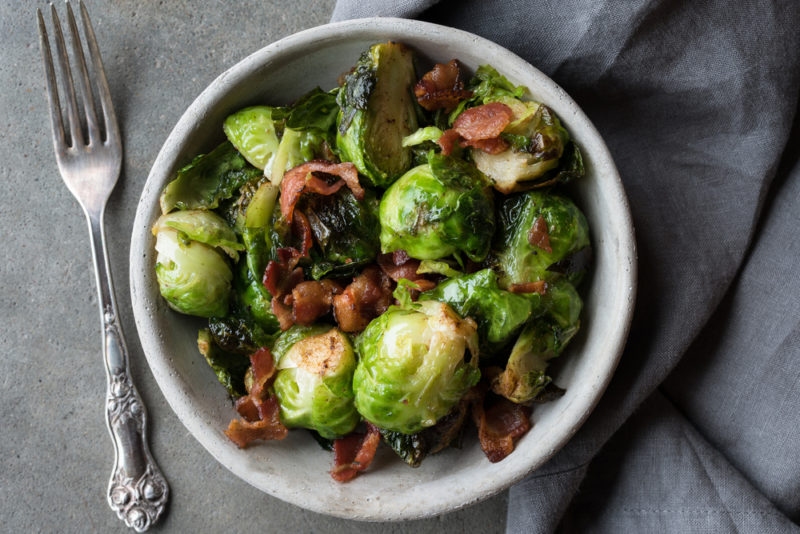 Brussels sprouts fall into the cruciferous vegetable family too, but they're more notable for the compound coumestrol. This plant-based nutrient can promote estrogen.
Of course, Brussels sprouts are one of those foods that people tend to either love or hate. Part of the effect is that Brussels sprouts have a strong flavor that can be tough to get past.
The other problem is that Brussels sprouts can be cooked badly, to the point where they taste simply horrible. Many children grew up with Brussels sprouts cooked in this way and hate the vegetable as a consequence.
Yet, when cooked well, Brussels sprouts can be delicious. If you're a Brussels sprouts hater, then it's worth trying Brussels sprouts cooked correctly a few times before you make up your mind. You might be pleasantly surprised.
Cabbage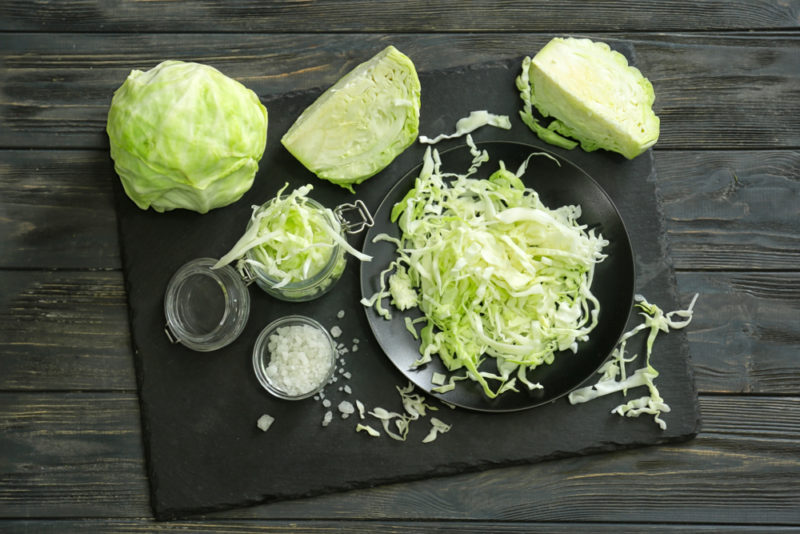 Thankfully for anyone who doesn't like Brussels sprouts, you can find many of the same nutrients and plant-based compounds in other vegetables too. Cabbage, for example, contains coumestrol as well. It's another member of the cruciferous vegetable family too.
There are countless ways to take advantage of cabbage, like stir fried cabbage, cabbage slaw, cabbage soup, and cabbage rolls. You can also ferment cabbage to create kimchi. This fermented dish is rich in probiotics, which makes it perfect for promoting your gut health.
Alfalfa Sprouts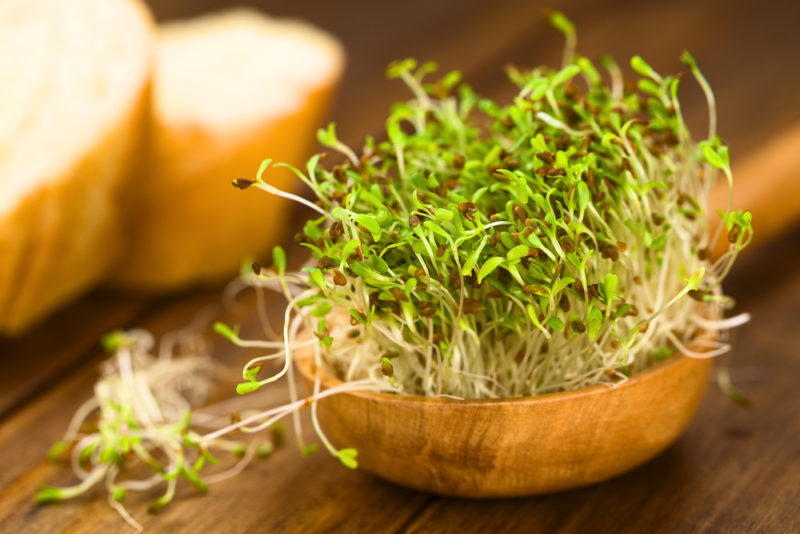 While alfalfa seeds don't contain large amounts of phytoestrogens, alfalfa sprouts doo. Indeed, it's likely that many types of sprout are high in phytoestrogens, which is something to be aware of when you're sprouting seeds.
Alfalfa sprouts are notable as they're a fairly common part of modern diets. They can easily be added to sandwiches and salads, offering a useful burst of nutrients.
Mung Bean Sprouts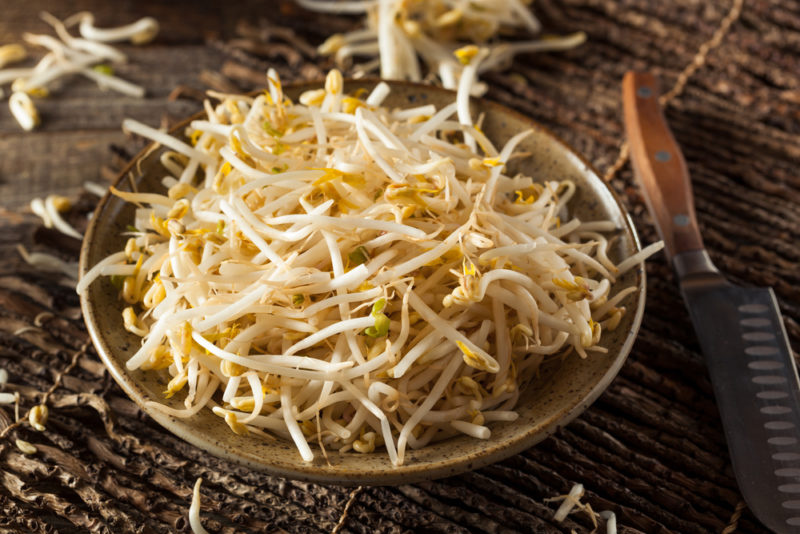 Mung beans are a type of legume, rather than a seed, but the levels of phytoestrogens in sprouted mung beans are still notable. Even when unsprouted, mung beans provide some phytoestrogen, so you can take this approach if you don't like the idea of sprouting your beans.
Green Beans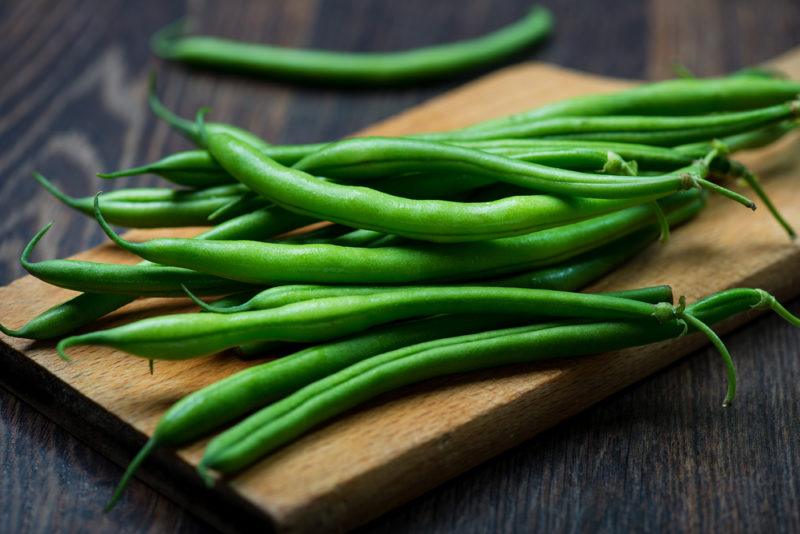 Green beans are another legume to consider. They also happen to be low in calories – making cooked green beans a popular snack for anyone who is focused on weight loss.
You don't need to eat green beans on their own either. You could easily cook them as part of a meal. For example, they're an excellent stir-fry ingredient.
Some Nuts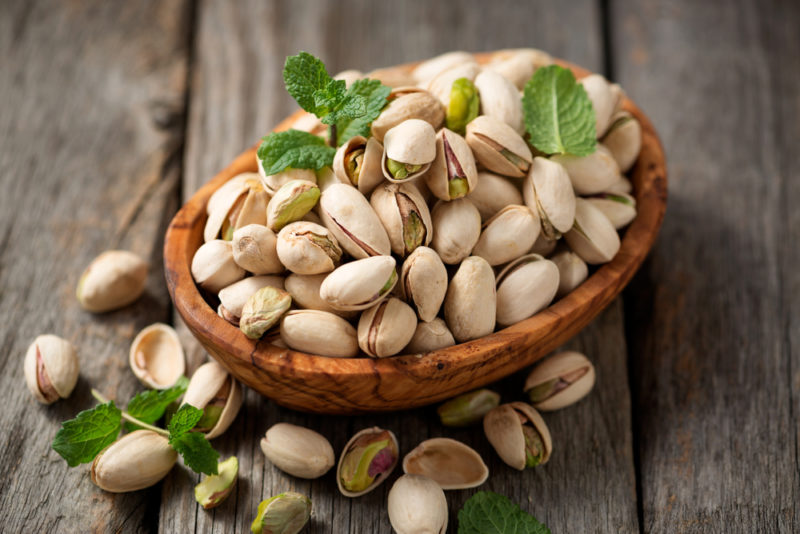 Nuts can contain notable levels of phytoestrogens too, with pistachios being one of the most significant options. Of course, you won't always want to choose pistachio nuts, as they tend to be more expensive than other types of nuts.
If the price of pistachios does end up being a problem, then you could consider walnuts, hazelnuts, or chestnuts. These three types of nuts are notable for their phytoestrogen content too.
Chickpeas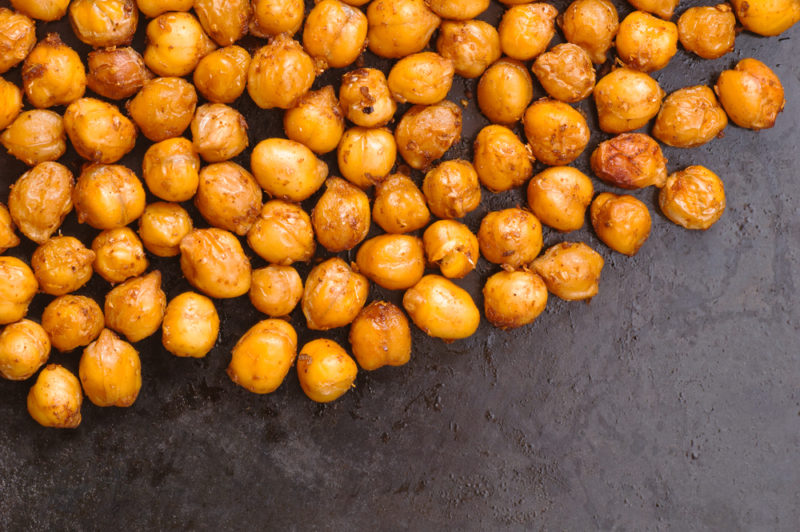 Soybeans are highly controversial for their phytoestrogen content, to the extent that many people don't realize that other types of legumes contain phytoestrogens too.
Chickpeas are one example. They're also very good for you, as they are a decent source of fiber and protein. Chickpeas happen to be versatile too. You can use them as an ingredient in meals or to make hummus. You can also roast chickpeas and snack on them like nuts.
Related Content