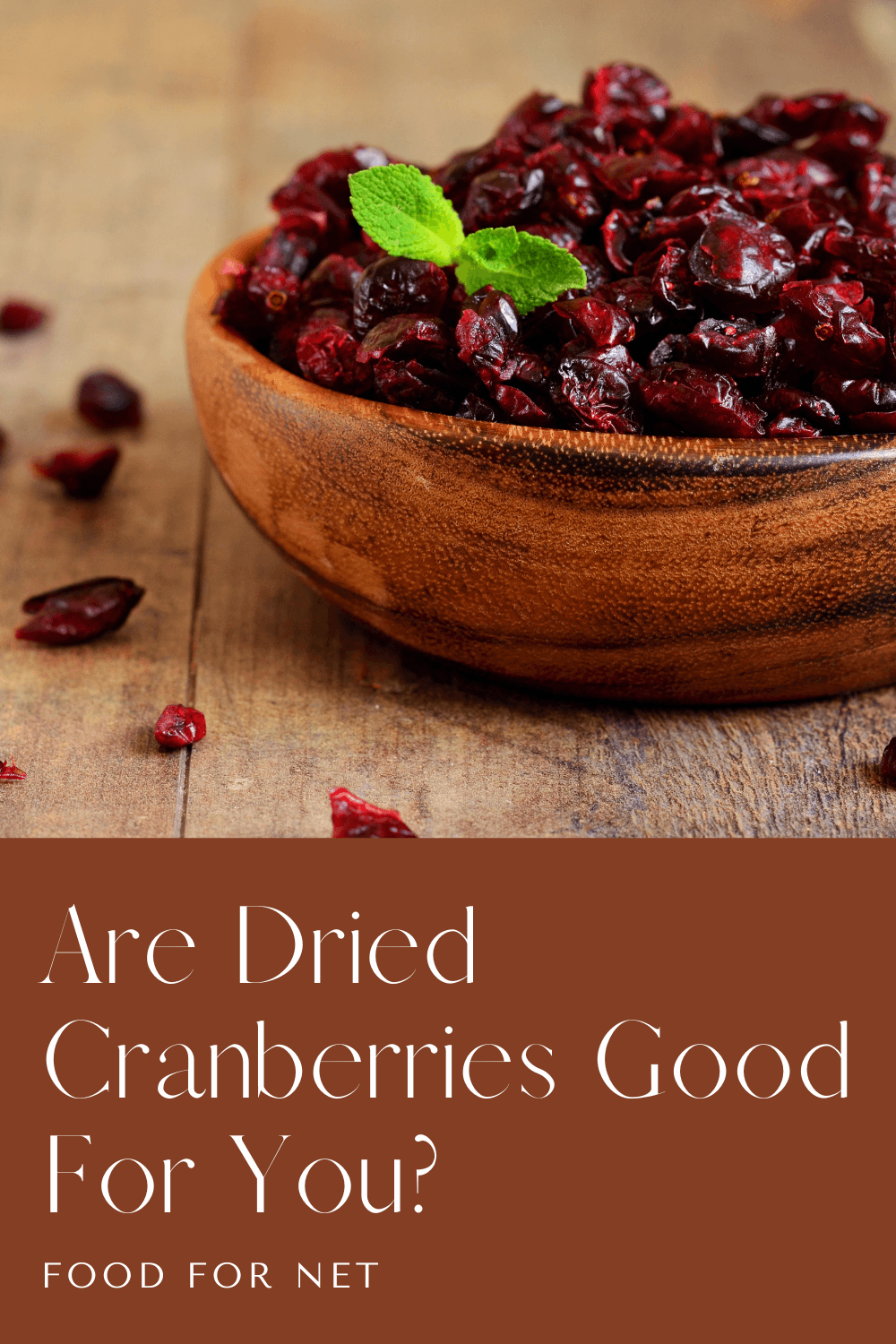 It's no secret that cranberries are good for you. They're an interesting fruit that offers plenty of antioxidants, along with a tart flavor. Cranberry juice is often used to give you some of the compounds from cranberries in a more palatable way. If you're taking that route though, make sure that you choose real cranberry juice, not some cocktail that's been sweetened with other types of juice.
Dried cranberries are another option. These little treats are generally much sweeter than regular cranberries, which makes them easier to eat. But, are dried cranberries good for you?
As with prunes and raisins, the answer is somewhat complex. There are certainly some benefits to dried cranberries, along with a decent number of risks too, especially as dried cranberries contain more sugar than the fresh ones. Let's take a close look then to see if, and when, dried cranberries could be a good fit for you.
Are Dried Cranberries Good For You?
Benefits Of Dried Cranberries
How Dried Cranberries Could Be Harmful
Dried Cranberries Versus Fresh Cranberries
Do Dried Cranberries Help With An UTI?
Can You Make Low Sugar Dried Cranberries?
Final Thoughts
Benefits Of Dried Cranberries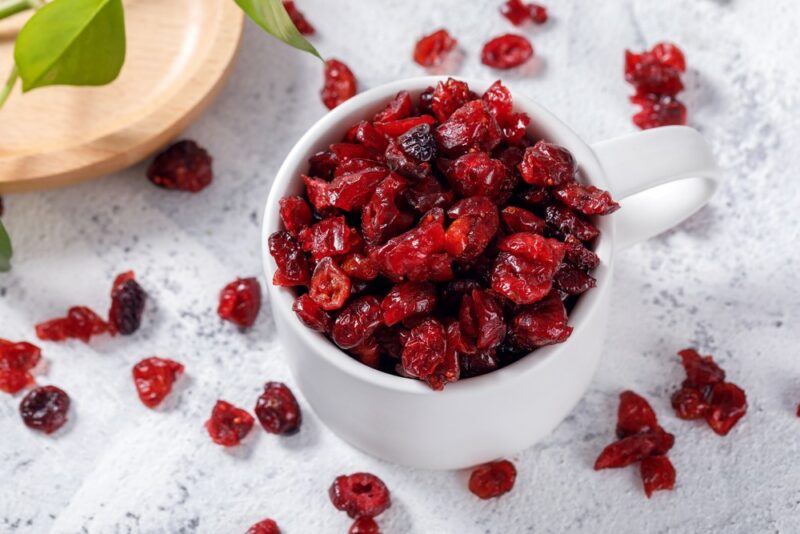 Can Be A Good Snack
While dried cranberries are generally sweetened, they're still lower in calories than many other snacks. In fact, an ounce of dried cranberries contains less than 90 calories. That's pretty good, all things considered.
Plus, while dried cranberries have been processed to some degree, they're still much more natural than plenty of other snacks out there. I mean honestly, a handful of dried cranberries is always going to be better than a handful of say, Skittles, which are packed with who knows what chemicals.
The trick here is to watch your portion size, as it's easy to overdo it with dried fruit. The simplest way around the issue is to portion out your dried cranberries before you have any. This way you know exactly where you stand before you start eating the cranberries.
You Get Some Fiber
An ounce of dried cranberries gives you around 1.6 grams of fiber. This isn't an exceptional amount but, again, it's more than you'll find in plenty of processed snacks.
Fiber is incredibly important, as it plays so many roles in our digestion. Basically, if we don't get enough fiber, then we start to get some serious side effects, like constipation, bloating, fatigue, and blood sugar fluctuations. You might feel hungry more often too, which is another sure sign of fiber deficiency.
If you're seriously short on fiber, then dried cranberries alone won't be enough. You'll need to turn to high fiber foods as well. Thankfully, there are plenty of those to choose from. If you only need a little more fiber, then dried cranberries might be perfect.
Provide A Fantastic Flavor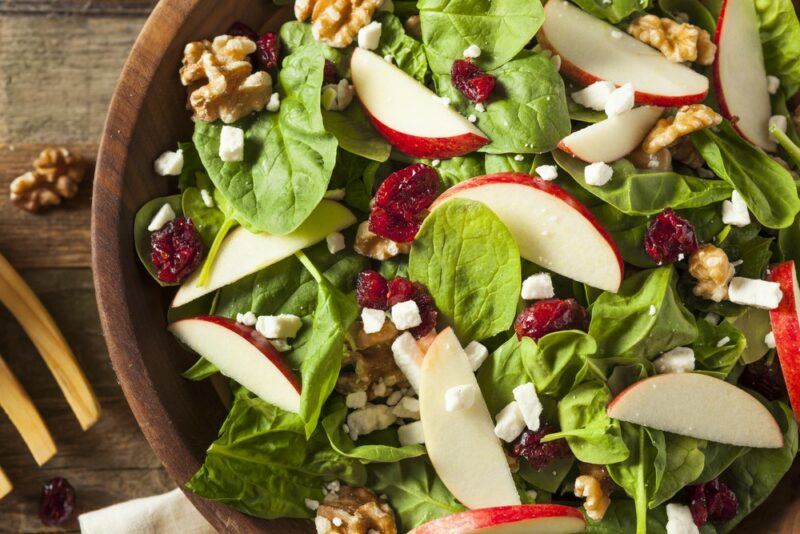 Dried cranberries offer this amazing sweet-tart balance that works well in many situations. This is why you often see cranberries used as a garnish or an ingredient in baking.
The flavor is intense enough that you don't need to use many cranberries at a time either, which helps to mitigate some of their negative features.
They Still Contain Antioxidants
Fresh cranberries contain a variety of important plant-based compounds, including flavanols. Some of these give the fruit its bright red coloring.
Quercetin is the most significant antioxidant, one that is more common in cranberries than most other fruits. You'll also find myricetin, peonidin, and other compounds. While those names might not be familiar, the compounds themselves are highly relevant for your health.
Dried cranberries lose some of their nutrients and antioxidants, so they're not as powerful as fresh ones. Still, you are getting some antioxidants. Such antioxidants are important, as they help to decrease oxidative damage throughout your body, protecting you in the process.
Antioxidants can help lower inflammation as well. This is an equally important effect, as too much inflammation may increase the risk of many health conditions.
Could Reduce Constipation
Dried cranberries aren't normally used as a tool for reducing constipation (prunes and prune juice are much more popular for this effect). Even so, most types of dried fruit should help to relieve constipation, due to the fiber content.
You need to keep up with your water intake as well. Increasing fiber intake without getting enough water often leads to some uncomfortable side effects, including stomach cramps.
How Dried Cranberries Could Be Harmful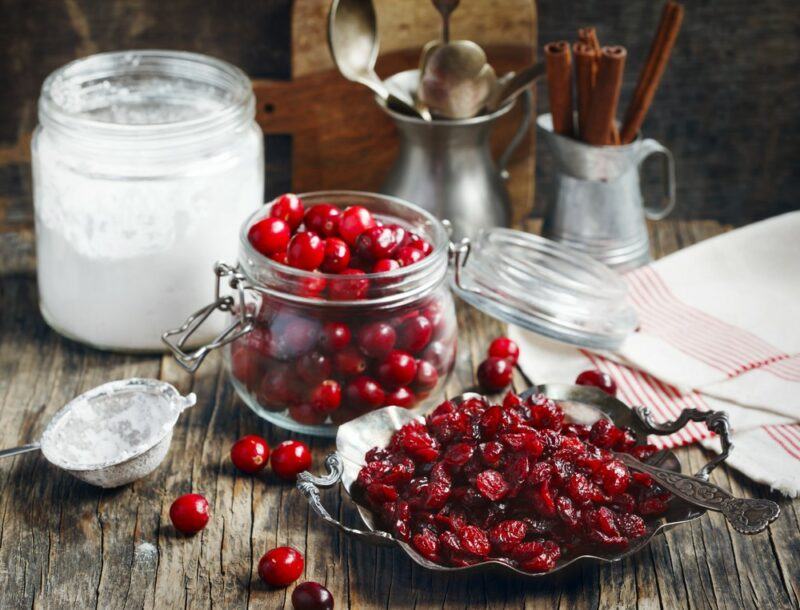 They're Often Sweetened
Fresh cranberries are tart. When they're dried, this tartness can seem even more pronounced, making the cranberries quite unappealing. To get around this, many companies use extra sugar to give you a sweet snack.
The sugar makes dried cranberries easier to enjoy, but that's it. Sugar doesn't provide any health benefits at all and can cause harm in a variety of ways, like by increasing the risk of diabetes, obesity, and heart disease. Sugar increases your inflammation as well, an effect that's linked to a whole host of health problems.
High In Carbs
The extra sugar in dried cranberries means they're high in carbs too. This makes them a poor choice on any low carb diet and means the cranberries are likely to spike your blood sugar levels.
There is some fiber present, which helps to offset this a little, but we're only talking about 1.6 grams of fiber per ounce of dried cranberries. That same serving size can contain around 18 grams of sugar, giving you a very skewed ratio between fiber and sugar.
The Presence Of Additives
Dried fruit often contains additives to give it the exact color and flavor the company is looking for. Sometimes this even includes using artificial flavors and sweeteners.
Such patterns are seriously concerning. While every additive on the market should have been tested for safety, it's hard to be certain of exactly how these additives affect your health. After all, plenty of chemicals have subtle effects that are almost impossible to spot.
For many people, the best answer is to avoid additives whenever possible, particularly those that were created in the lab rather than extracted from nature. If you feel this way, then you'll need to be careful with dried cranberries.
Thankfully, some companies create more natural products than others. Reading the ingredients labels closely should help you work out which dried cranberry products are worth pursuing and which ones are not.
Dried Cranberries Versus Fresh Cranberries
Dried cranberries are basically regular cranberries that have much of their water removed, then have sugar added (and perhaps some other ingredients). The sugar makes dried cranberries much sweeter than their fresh counterparts, which can make dried cranberries much easier to snack on.
Of course, that sugar isn't good for you at all, which is why moderation is so important.
The processing steps needed to create dried cranberries have other impacts too, like decreasing the concentration of some nutrients and perhaps antioxidants too. This isn't surprising really. Refined foods tend to offer fewer benefits than natural ones.
Similarly, dried cranberries aren't the same as cranberry juice. They haven't been studied all that much either, so there are plenty of gaps in our knowledge about the health effects.
Do Dried Cranberries Help With UTIs?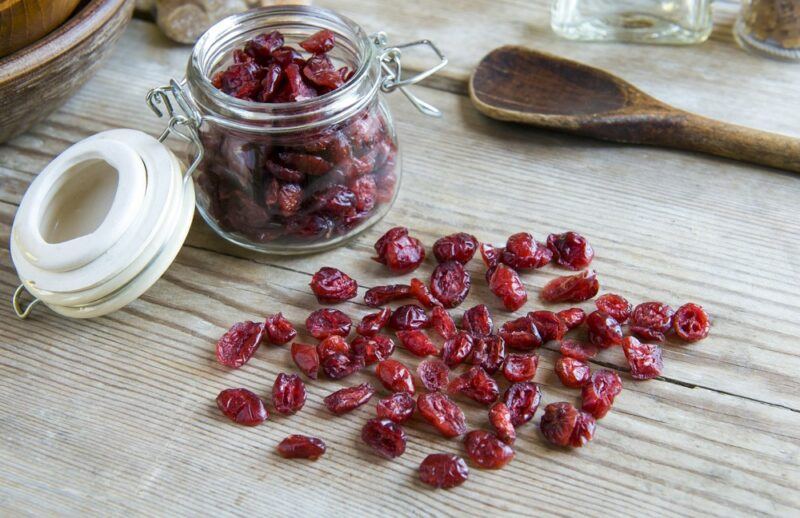 Cranberry juice is often promoted as helping with urinary tract infections (UTIs). This effect was thought to happen because the juice makes your urine less acidic, which could then lower the risk of UTIs. Some people also say that the juice helps their UTIs to clear up faster.
There is some evidence that cranberry juice might help with UTI prevention, but this isn't conclusive at all. There's a good chance that cranberry juice does nothing.
Even if cranberry juice does help with UTIs, dried cranberries aren't likely to have the same effect, as they don't contain much liquid at all.
Can You Make Low Sugar Dried Cranberries?
The sugar content. This is the biggest issue with dried cranberries. You can find low sugar versions, but even these have more sugar than you might like.
If you shopped around enough, you might be able to buy cranberries that haven't been sweetened at all. However, these tend to be very dry and too sour to be practical.
The best way around the problem is to try cranberries yourself. This way you can choose the amount of sugar that you use (or skip it entirely).
There's a fantastic tutorial at Wholesome Yum that steps you through the process of making low sugar dried cranberries for yourself. That tutorial relies on natural sweeteners, so you end up with a good balance of sweet and sour, without sugar.
You could easily tweak the approach and use sugar instead, then keep the quantity low. Doing this could easily give you a healthier product than anything you find in the local store.
Final Thoughts
Regular store-bought dried cranberries aren't that different than candy. Sure, you get some nutrients and antioxidants, but not nearly enough to justify the high amount of sugar. So please, don't use dried cranberries to improve your health.
Are they still useful though? Sure.
Dried cranberries offer a fantastic flavor that works well in many recipes or as a garnish. You might even use them as a snack, as dried cranberries are still less processed and lower in sugar than snacks like Twinkies.
If you treat dried cranberries as a treat, rather than a superfood, it should be easy to keep your portions in check.
Frequently Asked Questions
Are Dried Cranberries Low FODMAP?
If you stick to a tablespoon or less of dried cranberries, then yes, they are low FODMAP. While this mightn't seem like much, even half a tablespoon of dried cranberries can make a huge difference to many dishes.
Are Dried Cranberries Good For Diabetics?
Using dried cranberries for diabetes is surprisingly controversial. On one hand, the fiber is beneficial and might even help with blood sugar control.
On the other hand, dried cranberries are fairly high in sugar. This could easily be a problem.
If you are going to use dried cranberries, it's best to stick to small portion sizes. Pay attention to the sugar content too. Most brands add some sugar, as dried cranberries are too tart on their own. However, some add much more sugar than others.
Are Dried Cranberries Gluten Free?
Dried cranberries are typically gluten free, as cranberries don't naturally contain gluten.
There's still a risk of cross-contamination, but this is low for cranberries. If you're concerned, look for companies that use a gluten free label on their packaging. These dried cranberries should have been carefully monitored and tested to ensure there's no gluten contamination.
Are Dried Cranberries Keto Friendly?
Most commercial dried cranberry products aren't keto friendly, as they rely too heavily on added sugar. However, you can sometimes find unsweetened dried cranberries or even make your own.
Making these yourself works particularly well, as you can use a keto friendly sweetener like stevia to provide sweetness. This way your dried cranberries aren't overwhelmingly tart and are still entirely keto friendly.
Are Dried Cranberries Good For Weight Loss?
Dried cranberries don't have a dramatic effect on your weight. You might gain weight if you eat too many, but that's simply an outcome of consuming too many calories.
Cranberries do contain some antioxidants and fiber, both of which could theoretically help with your weight. But, you'll be getting plenty of both elsewhere in your diet. Dried cranberries aren't likely to tip the balance one way or the other.