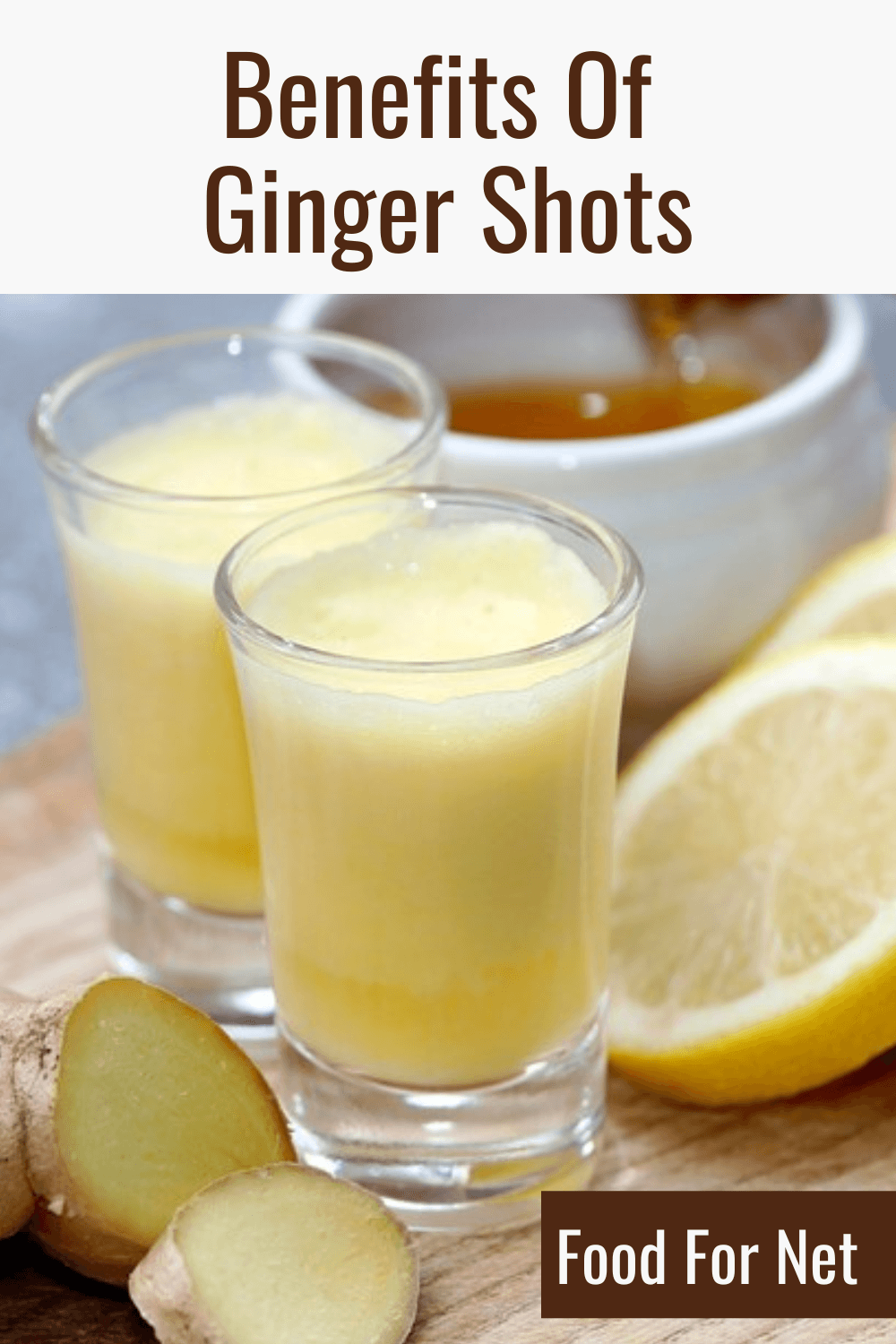 You've probably seen ginger shots at grocery stores and health food shops, often promoted as a type of amazing health tonic (which does, unfortunately, mean that we're not talking about alcoholic shots). There are plenty of potential benefits of ginger shots too, ones that make the shots very relevant for your health.
For example, ginger shots may help with your immune system, improve your digestion, and decrease inflammation. Such effects can promote healthy function in your body and perhaps even reduce the risk of some diseases.
We have to ask though, are those benefits realistic? Are ginger shots as amazing as they sound or is there more to the story? To answer that, we need to talk about ginger itself and also look at what else is in the shots.
Benefits Of Ginger Shots
What You Need To Know About Ginger Shots (Good And Bad)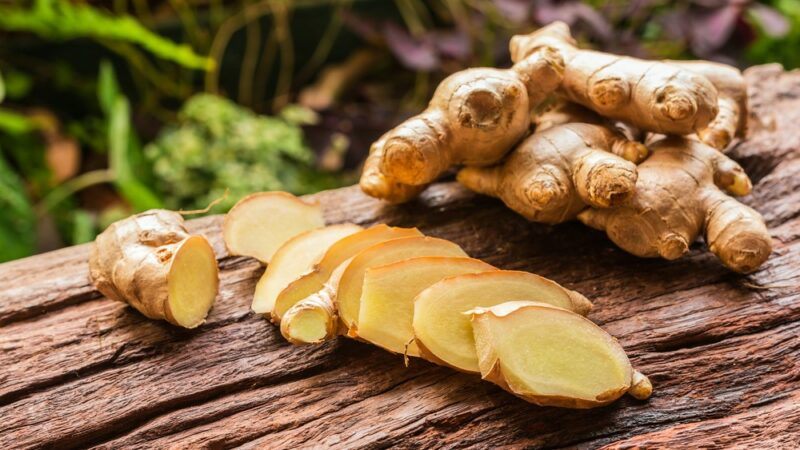 What Are Ginger Shots?
At their simplest, ginger shots are concentrated drinks that contain a tiny amount of ginger root and nothing else. This style isn't too common though, as ginger is incredibly pungent. Shots that contain ginger and nothing else can be hard to stomach.
Other versions of the shots add extra ingredients. Lemon juice, honey, turmeric, or cayenne pepper often feature. Each extra ingredient changes the flavor profile, often making the shots much easier to drink.
Most will add extra benefits as well, like how turmeric also has anti-inflammatory properties or how hot peppers can lower heart disease risk.
How Ginger Shots Could Help You
It's easy to see why ginger shots are popular. Ginger itself is often researched and has been linked to plenty of benefits. Gingerol is responsible for many of these benefits. This is the active compound in gingerol, the one that gives the spice its distinctive flavor.
Plus, it's sometimes tricky to get enough ginger in your diet regularly. The spice has a strong flavor, so it only works well in some dishes. What could be simpler than drinking your ginger in the form of a shot? 3, 2, 1 – all done!
So, let's delve into how these shots may help you.
Could Decrease Inflammation
Let's kick off with inflammation. This is a necessary process in our bodies, but also a concerning one. The problem is that consistently high levels of inflammation can lead to all types of health problems – even increasing the risk of some major diseases.
Unfortunately, modern diets and lifestyles tend to promote inflammation. Finding ways to bring inflammation down again is one of the best things you can do for your health. Ginger shots could easily help with this process.
Can Reduce Nausea
Ginger is well-known for its nausea reducing properties. It often helps to settle your stomach and can quickly help you to feel better.
Ginger can have other digestive-related impacts, such as reducing acid reflux and bloating. The effects tend to be less strong than anti-nausea medication, but you're often getting fewer side effects too, which helps to balance things out.
There's also the chance that consuming ginger regularly reduces your risk of nausea in the first place. There isn't much evidence for this effect, but the potential exists.
You'll need to pay attention to your body here, though, as the effects of ginger can vary. Some people don't get any nausea relief from it at all. Your nausea could even increase.
Relevant For Your Blood Sugar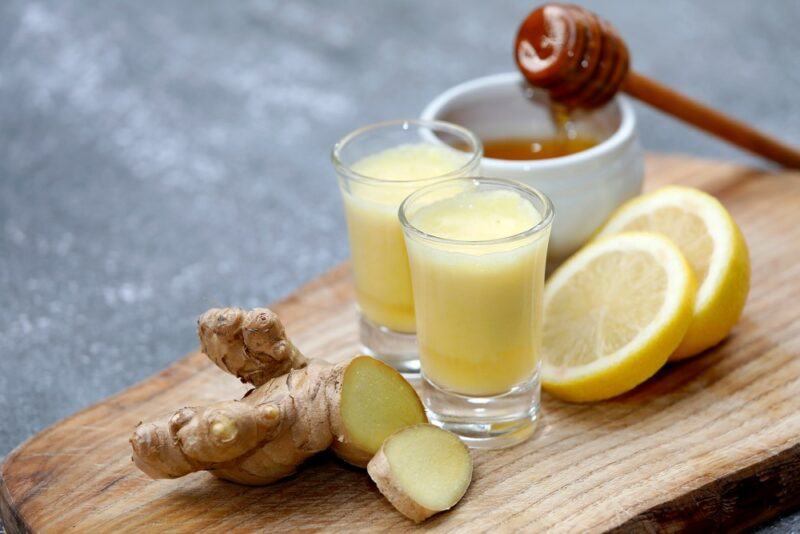 Ginger is also important for blood sugar levels, helping to decrease blood sugar and improve your insulin response. This effect is strong enough that ginger is sometimes recommended as part of a diabetes regimen.
However, this isn't something to jump into guns blazing.
Be sure to talk to your doctor first, as diabetes regimens are different from person-to-person. While many people may benefit from increased ginger intake, others may experience negative effects instead.
The negative effects are sometimes because the combination of ginger and blood sugar medication may influence your blood sugar levels too much.
Reduces Oxidative Stress
Ginger is also famous as an antioxidant.
Antioxidants are trending these days, as we now know that high levels of oxidation can lead to increased damage to our cells and DNA. Once again, those effects increase the risk of some diseases.
Taking an antioxidant supplement won't help here, as there are too many distinct antioxidants and they all function in different ways. It's much better to get a variety of antioxidants from your foods.
Ginger shots are excellent here, as the shot will often include multiple antioxidant rich ingredients, like turmeric and pepper.
Helps With Osteoarthritis
Osteoarthritis is an inflammatory condition, which makes anti-inflammatory foods particularly important. Notably, such foods can help to reduce some of the symptoms and pain that comes with inflammatory conditions.
So, having ginger shots regularly could actually make your arthritis less painful. This effect could also make it easier to move around. That's a bonus, as more exercise always helps with your health.
Could Improve Health In Other Ways
We've already highlighted how ginger can improve your health, but there are plenty of other potential benefits too. While these benefits haven't been researched as heavily as the ones we've talked about thus far, they could still be present and very important.
The first such benefit is an immune system boost. This is partly because of the antioxidant and anti-inflammatory effects of ginger, although other features of ginger could be relevant too.
Boosting your immune system is fantastic, as this helps your body to fight back against infections and health issues. The effect should keep you healthier for longer.
Ginger might also help you to lose weight by decreasing hunger. Many people find that the shots give them an immediate boost of energy as well, making them a useful way to start the day.
Other potential benefits include decreasing the risk of cancer, helping with menstrual pain, and improving heart health. Much more research is needed before we can be confident about these effects, but they are still very exciting.
Are There Any Risks?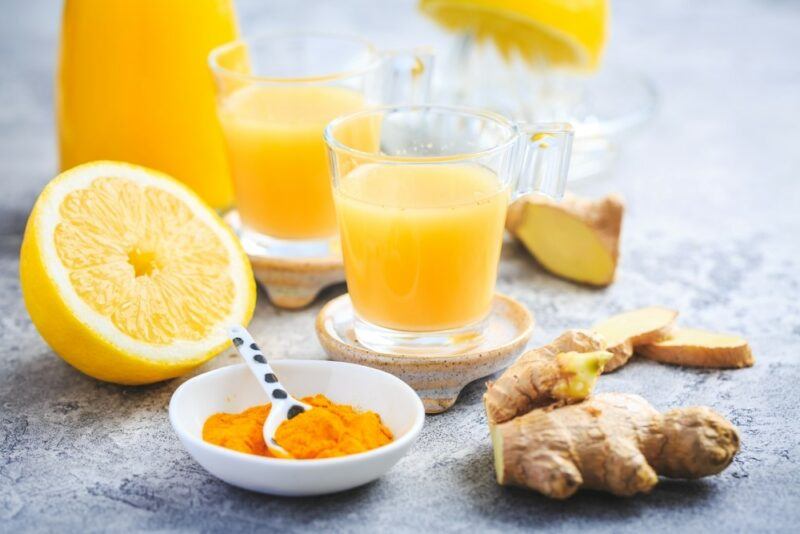 Ginger has been a popular spice for thousands of years, so it's clearly safe and good for us. However, that history mostly involves using ginger as a spice and occasionally for medical use.
It doesn't consider what happens when you take concentrated ginger juice every day. This means that you should be careful. Start with tiny ginger shots, perhaps every second or third day.
You can start to increase your dose and frequency as you go, keeping an eye out for side effects throughout the process. This approach helps to keep you safe.
Being slow and gentle is particularly important if you have a serious health condition or are taking medication. There's always the potential for the ginger to cause an unexpected interaction, one that could even be dangerous.
For example, ginger decreases blood clotting. This effect could be a problem for anyone taking medications that do something similar.
Be particularly careful if your ginger shot contains other ingredients as well, like turmeric or cayenne pepper. Despite being natural, these ingredients can also lead to side effects or interactions.
What Ginger Shots Can't Do
Ginger shots do come with plenty of potential benefits, but they're not likely to dramatically change your health.
Let's be realistic here. No tonic will ever replace the benefits of a healthy diet and plenty of exercise. You still need to put the work in. At best, ginger shots will complement your current practices, making you a little healthier in the process.
The shots aren't your only option either. You'll probably see more benefits by simply including ginger in your recipes regularly. The same is true for any other ingredients from your wellness shots.
Remember too that many of the proposed benefits of ginger haven't been fully proven. We also don't know the ideal doses and forms of ginger to see the best health outcomes.
How To Choose Good Ginger Shots
The best ginger shots are those that rely entirely on natural ingredients. Ideally you're juicing the ginger root yourself and drinking the juice shortly afterward. This will give you the highest amounts of beneficial compounds.
It's also worth thinking about what's in your drink. You're looking for products with no additives and no extra sugar.
The best option is always to make ginger shots yourself. This way you know exactly what's in them and are getting the freshest possible juice.
You don't need to stick with pure ginger shots either. Some versions combine other interesting ingredients as well, such as apple cider vinegar, turmeric, and cayenne peppers. Each one of these comes with a whole host of potential benefits.
A turmeric and ginger shot could be particularly potent, as both spices are famous for their health benefits.
Finally, if you're making ginger shots yourself – avoid powdered ginger. This isn't nearly as potent as the fresh stuff, so the benefits may be lower.
Final Thoughts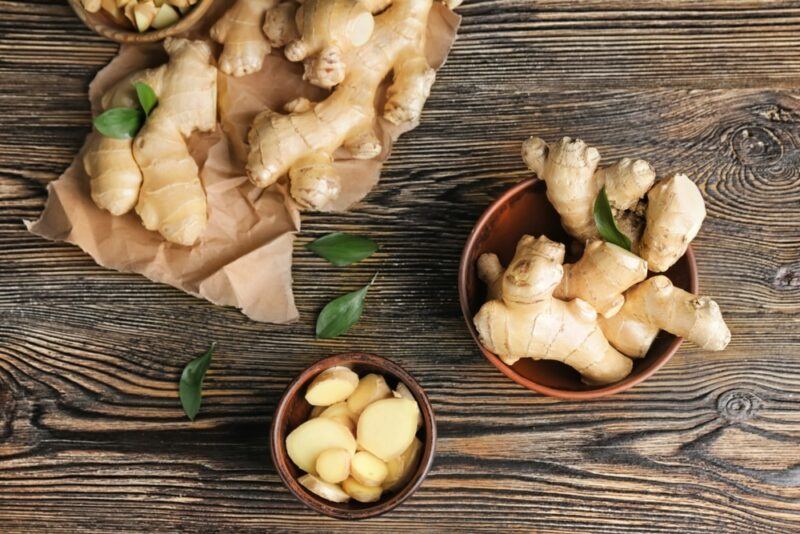 Ginger shots come with few risks and many potential benefits. This could be enough of a reason to drink them regularly. The ingredients within them can also be an important aspect of holistic health and certainly much more powerful than just focusing on medication.
It's still important to talk to your doctor though. They may know of specific interactions or side effects that relate to you.
Also remember that wellness shots are never going to dramatically change your health. They're just one component of a healthy diet and lifestyle. You'd also see just as many benefits by including the ingredients in your diet, like using turmeric in your curry and ginger in your hot drinks.