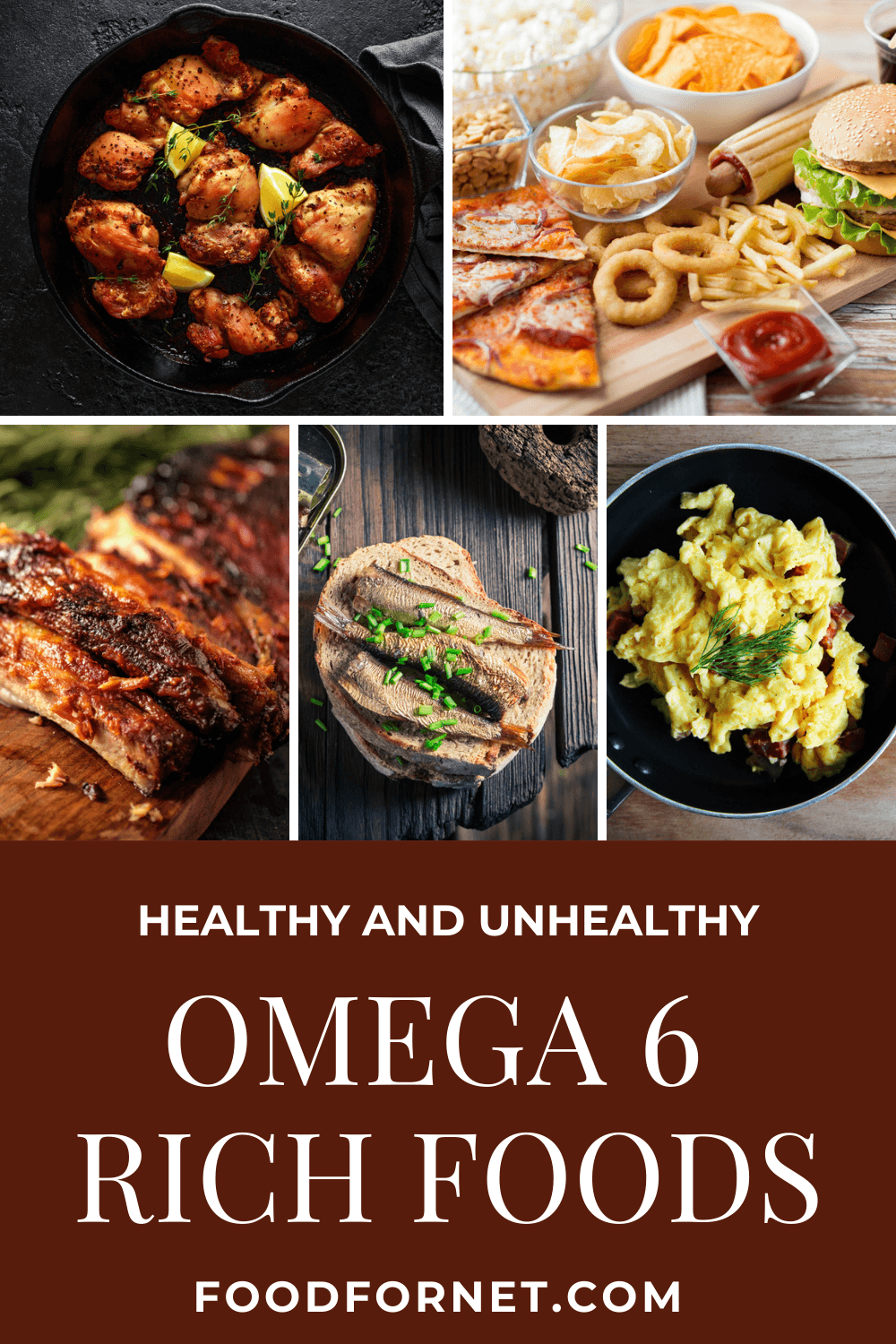 Omega 3 is a famous fatty acid, one that can offer a wide range of benefits for health. But, what about omega 6? There are plenty of omega 6 rich foods out there, including many that you probably eat regularly. But, should you be doing so? Or is omega 6 something that you need to avoid entirely?
Well, the first thing to mention is that fat isn't bad, despite the negative reputation that it has had for decades. Fat is simply a source of energy and some types of fats, including omega 3 fatty acids, can be very good for you.
Omega 6, on the other hand, is an interesting case. While this type of fat isn't inherently damaging to your health, many people end up having too much omega 6 in their diets and not enough omega 3. This type of ratio can cause problems, leading to effects like increased inflammation and high blood pressure.
Most people will need to cut down on their omega 6 intake and increase the amount of omega 3. But, you need to do some planning too, as omega 6 foods aren't all bad for you. As we go through this list, we'll talk about which omega 6 foods you should cut out on and which ones you should still be eating regularly.
Omega 6 Rich Foods (With Pictures!)
Corn Chips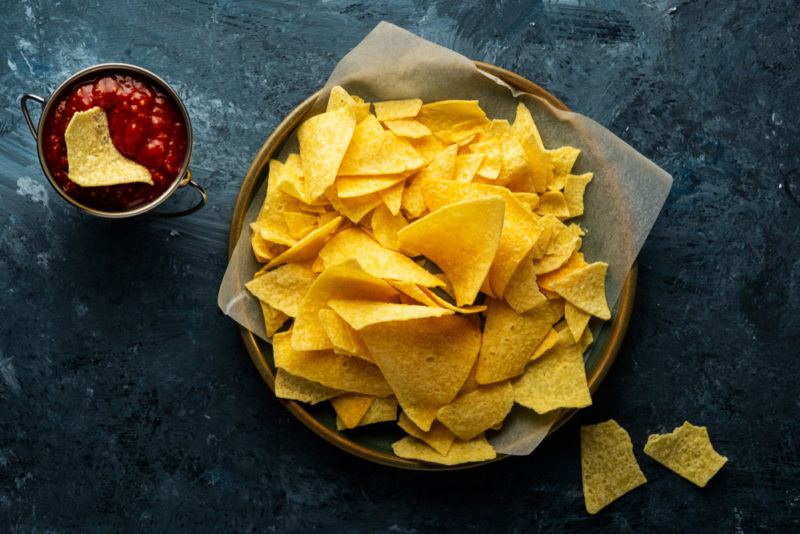 Many snacks are high in omega 6, with corn chips being one of the worst choices. You get more than 80% of the suggested daily intake for omega 6 in a single cup, which isn't too good at all. While the amount of omega 6 will vary depending on the brand you choose, corn chips always end up high in omega 6 and are never that good for you.
After all, the chips don't fill you up and aren't high in nutrients either. It's easy to eat far too many of them in a serving, especially if you're snacking while watching a movie or something.
I mean, let's be honest, how many of us stick to recommended serving sizes with snacks?
Fast Foods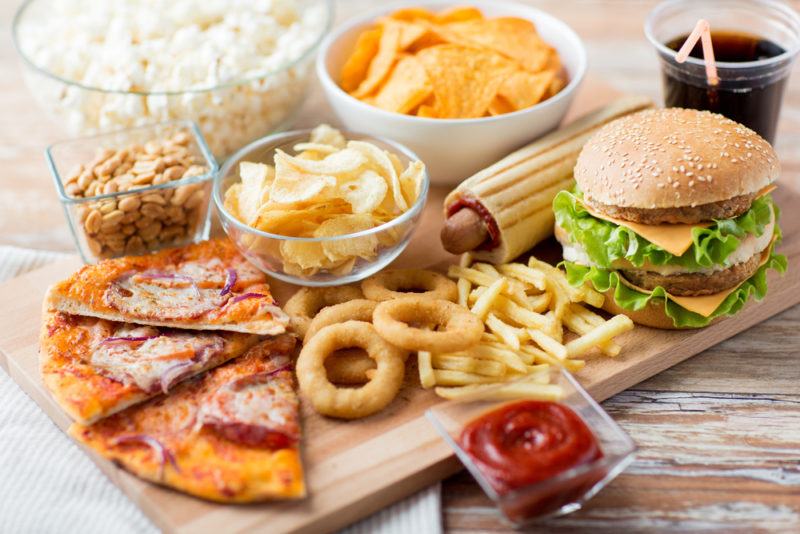 Many types of fast food end up being high in omega 6 too. This is partly because they are fried in oil. Many types of seed oil and vegetable oil are naturally high in omega 6. So, when you're frying food in these oils, you're getting a large amount of omega 6 all at once.
That's not even counting any omega 6 that was already present before the food was fried.
Avoiding fast foods is one of the best health decisions that you can make. Meals that you make yourself will always be much better for you and most will taste more appealing than anything you can buy from a fast food store.
If you do find yourself looking for something fast and easy while you are away from home, steer clear of fried foods, particularly those that are deep fried. Look for healthier options instead, preferably ones that rely on fresh whole food ingredients.
Doing some research can be helpful too, as some foods will be high in omega 6 that don't seem like they should be. Subway sandwiches, for example, may often be thought of as a healthier choice, yet some of these are high in omega 6.
Processed Foods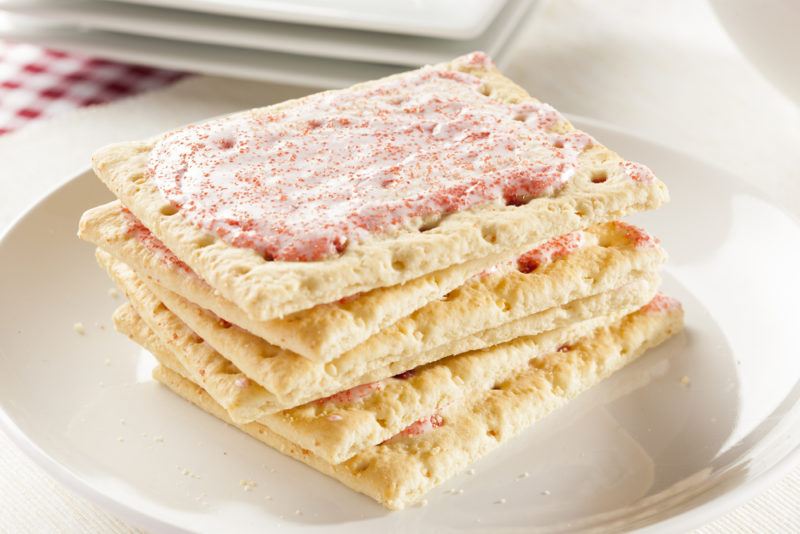 Processed foods often use vegetable and seed oils as ingredients, so these will often end up being high in omega 6 as well. This is another reason why it is much better to prepare your own meals, rather than purchasing pre-prepared foods.
Some products will be better than others, giving you the chance to improve your diet by shopping carefully. Focus on foods that resemble real food as much as possible and products that use relatively few ingredients.
You may need to do some external research here too, as some foods look healthier than they are. It's always worth doing a little digging around anyway, rather than relying on a company's marketing.
Cooking Oils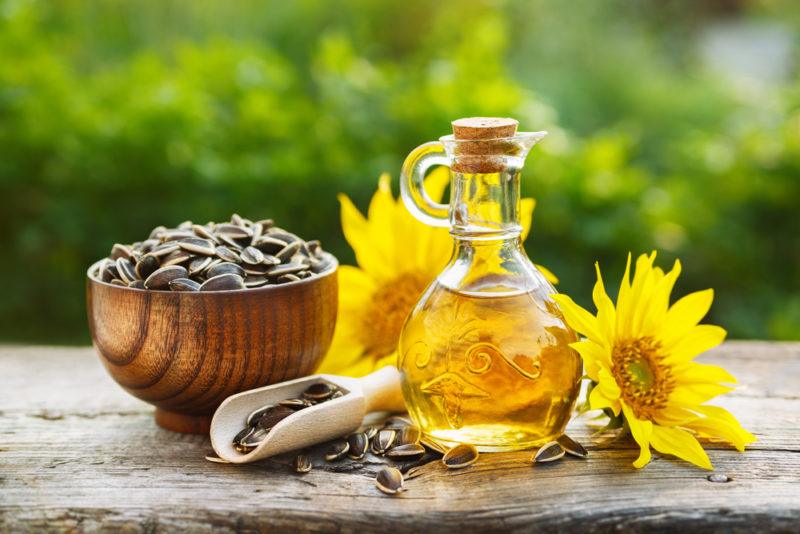 While they're not technically foods, we do need to talk about cooking oils, as these are one of the main places that you'll be getting omega 6 from in your diet. After all, oils are regularly used for cooking and they're also often an ingredient in meals and processed foods.
Some of the most concerning oils include sunflower oil, corn oil, soybean oil, and cottonseed oil. Simply avoiding these and replacing them with options like olive oil, butter, and coconut oil is an easy way to decrease your omega 6 intake.
Soybeans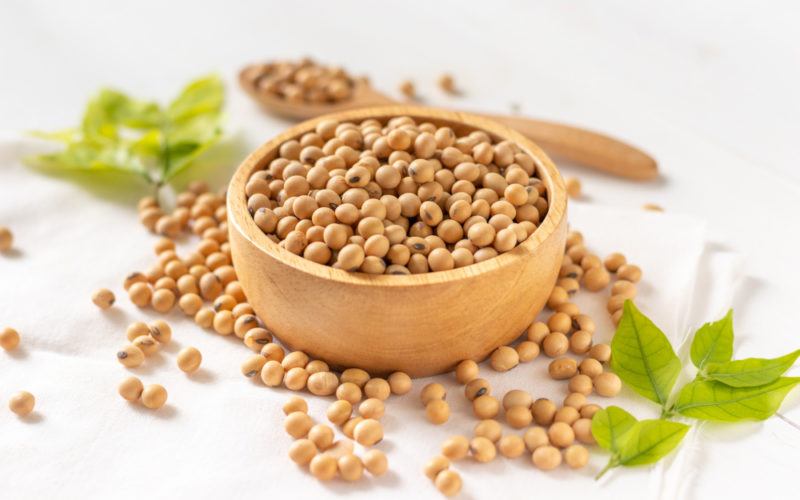 Soybeans are the first healthy source of omega 6 in our list. These legumes are often popular as plant-based sources of protein and fiber. Soybeans are also inexpensive to produce, which is why you will find soy-based ingredients used in many different types of food.
Another advantage is that soybeans do contain omega 3 as well. This helps to offset some of the omega 6 content. The ratio of the two fatty acids is far from ideal, but is certainly better than the more processed options on this list.
That being said, soybeans are controversial. They contain compounds sometimes known as antinutrients, which may decrease the absorption of nutrients. There are also concerns about phytoestrogens and the way that soy may be genetically modified.
If you're focusing on non-GMO soy products, then the benefits should outweigh the problems in most situations. Even so, you'll need to use your own judgment.
Pay attention to the rest of your diet too. It's easy to be excessive in your soy intake simply because soybeans are used as an ingredient so often, along with ingredients like soy flour and soy milk.
Tofu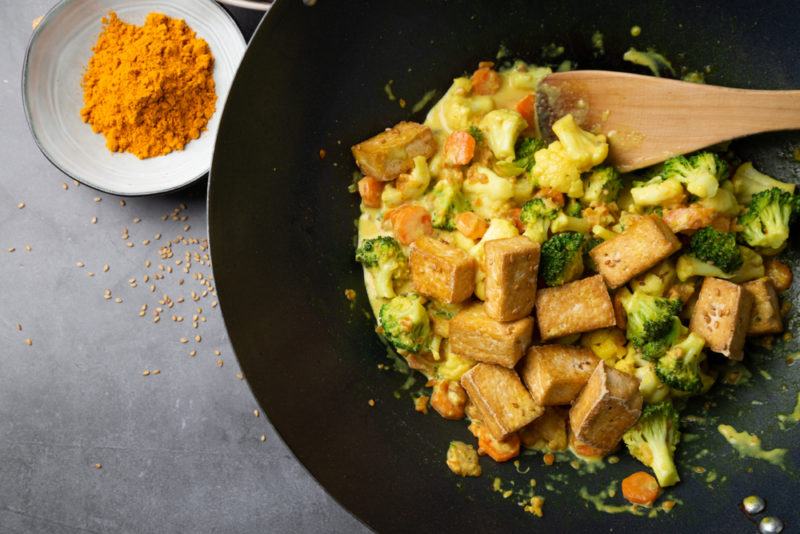 The omega 6 content of soybeans means that products like tofu are high in omega 6 too. Once again, you are getting a decent amount of nutrients too, so tofu isn't bad for you per se. It's also particularly relevant for vegetarians and vegans, as tofu is an easy replacement for meat.
Firm tofu has a ratio of roughly 1 mg of omega 3 to every 7 mg of omega 6, which isn't great at all. This reinforces the importance of watching the amount of tofu that you eat.
Walnuts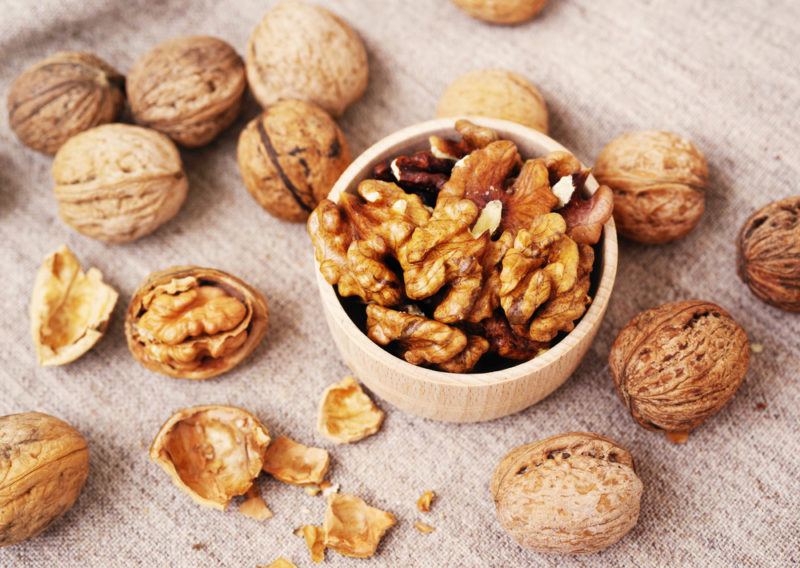 There's no denying that nuts are good for you. They make an easy snack that is packed with protein, along with a variety of nutrients and antioxidants.
Walnuts are often associated with brain health and may help to decrease levels of LDL cholesterol in your bloodstream. They do also contain healthy fats, including omega 3 fatty acids.
The ratio of omega 3 to omega 6 fatty acids is roughly 1:4, which is better than with tofu and many other omega 6 foods. This ratio is a key reason why you can enjoy walnuts without much concern. Still, they are higher in omega 6 than most other types of nuts, so keep that in mind.
Other Nuts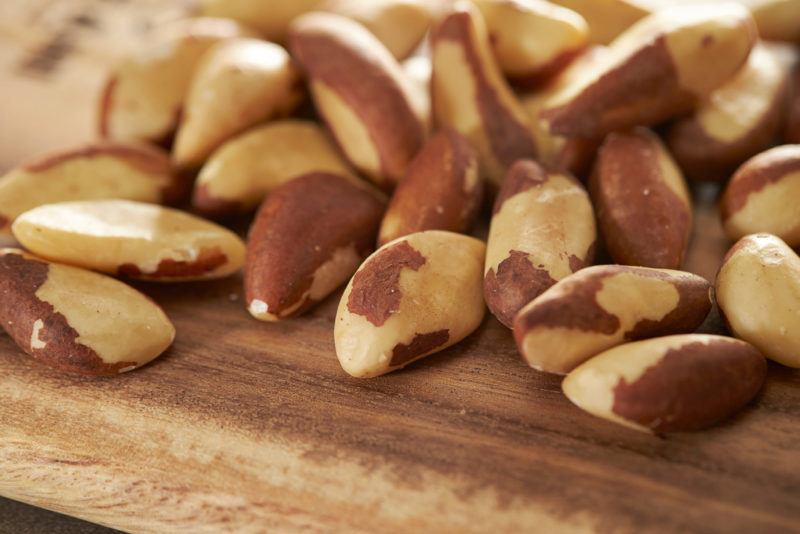 While walnuts are in the lead for omega 6 content, other types of nuts contain a decent amount of omega 6 too. This includes Brazil nuts, pecans, pistachio nuts, almonds, and peanuts.
Some of these nuts have a little over half as much omega 6 per serving as walnuts, so it's clear that they're not nearly as concerning. Even so, nuts do have many advantages and are a valuable part of your diet. Brazil nuts are particularly interesting due to their high selenium content. They're often thought to help with male reproductive health too.
Pine Nuts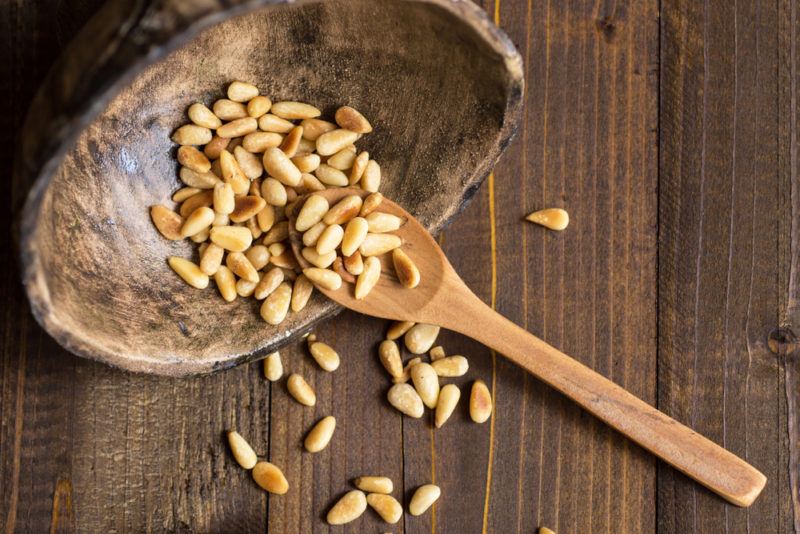 Pine nuts are interesting as, despite the name, they are actually a type of seed. The amount of omega 6 is similar to what you find with walnuts.
While pine nuts don't have the same reputation for health benefits as walnuts, they do still offer a decent range of nutrients. You can use them to make pesto or simply sprinkle them on top of a meal. Using the nuts on top of a meal works particularly well, as pine nuts are soft and have a mild flavor.
Sunflower Seeds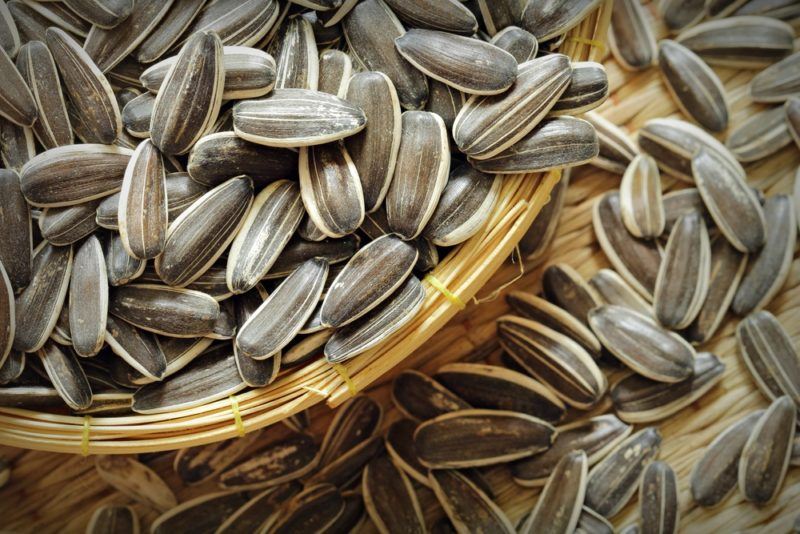 While we're on the topic of seeds, sunflower seeds are another type to watch out for. Their omega 6 content is high enough that you're getting more than half of your daily intake of omega 6 in a single ounce.
Now, going over the daily intake of omega 6 isn't necessarily bad for you at all, so you don't need to cut high omega 6 nuts and seeds out of your diet. Nuts and seeds may even help to reduce inflammation, along with all the other benefits that they offer.
The best thing that you can do is cut down your intake of heavily processed omega 6 foods, along with omega 6 oils. Rely on healthy whole foods instead, as these will provide you with the most benefits.
Hemp Seeds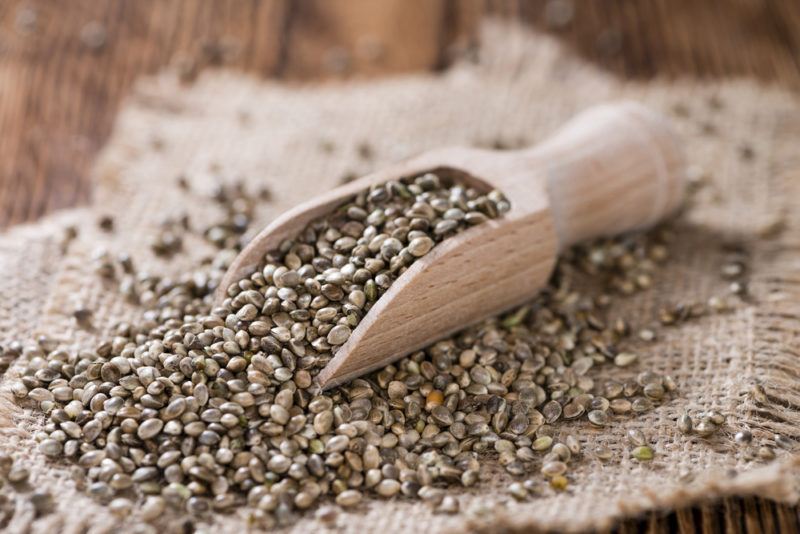 Hemp seeds are non-psychoactive seeds that come from the hemp plant. They offer most of the same plant-based compounds as marijuana but don't contain THC at all.
Because of this, hemp seeds are thought to offer a variety of health benefits. They're also significant as a protein source, not just for their protein content but also because they contain all of the essential amino acids.
Sesame Seeds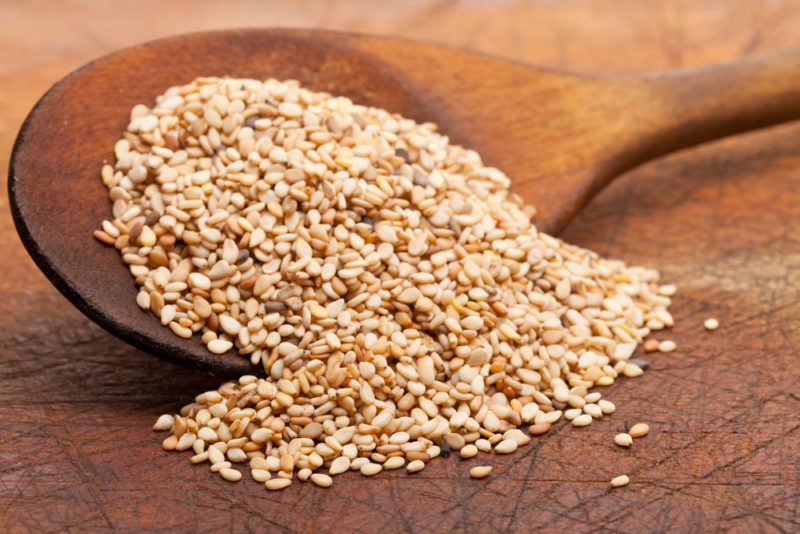 An ounce of sesame seeds contains around 35% your daily intake of omega 6, making them another formidable source of omega 6. While sesame seeds aren't used for snacking in the same way as some other seeds, they are a common choice in recipes.
Some sesame seed products end up being high in omega 6 too, including tahini, which is basically sesame seed butter. Sesame oil is similarly high in omega 6, with a single tablespoon containing 33% of your daily intake.
Chicken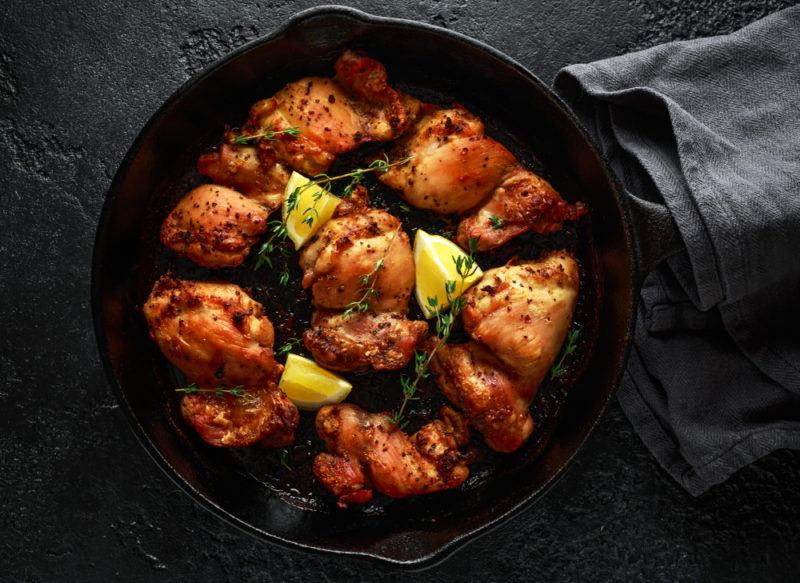 Chicken is one of the highest meat sources of omega 6. The amount is highest in the dark meat, including chicken leg and chicken thigh. For example, you get around 22% of your daily omega 6 content from roasted chicken thigh but only around 7% from lean chicken breast.
This suggests that you can simply swap to chicken breast if you want to decrease your omega 6 intake, rather than avoiding chicken entirely.
Of course, as we've already mentioned, many omega 6 rich foods are very healthy – and that includes chicken breast. After all, chicken breast is a powerful source of protein and contains other nutrients too. Chicken breast is also lean, so it's a popular choice among people who are trying to lose weight.
Eggs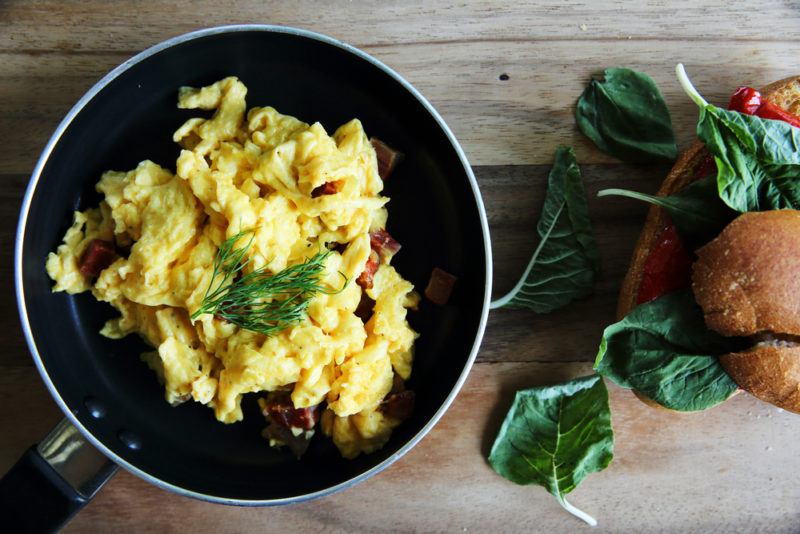 Eggs are an interesting case. Their omega 3 and omega 6 content is strongly influenced by what the chickens are fed. These days, commercially produced chicken eggs tend to be high in omega 6 and have relatively low levels of omega 3.
This happens because many commercial operations rely on corn and soy as key types of chicken feed. Corn and soy are both high in omega 6, so it's hardly surprising that chicken eggs end up high in omega 6 too.
But, you will see some eggs marketed as omega 3 eggs instead. In this case, the chickens are fed an omega 3 rich diet, which changes the omega 3 content of the eggs. Eating this type of egg regularly helps to give you a better balance of omega 3 to omega 6 fatty acids.
If you can't find omega 3 eggs, don't be too concerned. Conventional eggs are still very good for you. They contain many important nutrients – and happen to taste delicious too.
Pork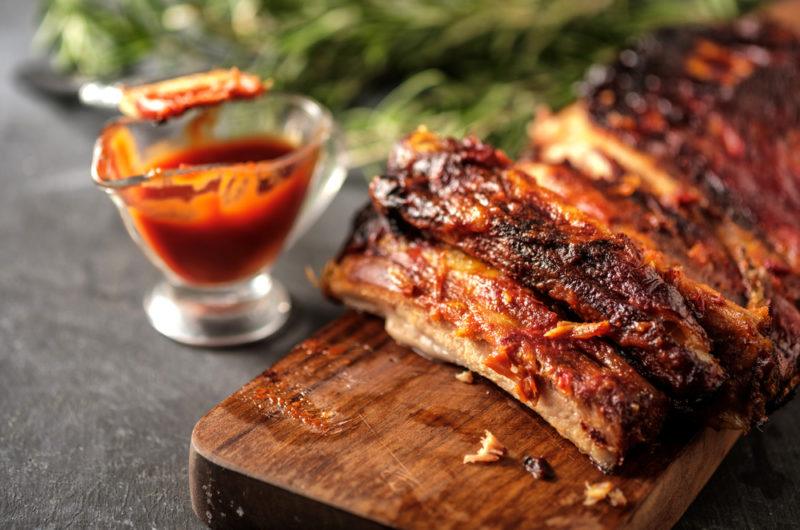 Pork too offers a decent amount of omega 6. Pork ribs and pork chops with fat both end up having similar amounts of omega 6 as chicken. Once again, some other cuts of the meat are lower in omega 6. Likewise, there is less omega 6 in ham than in pork chops.
Turkey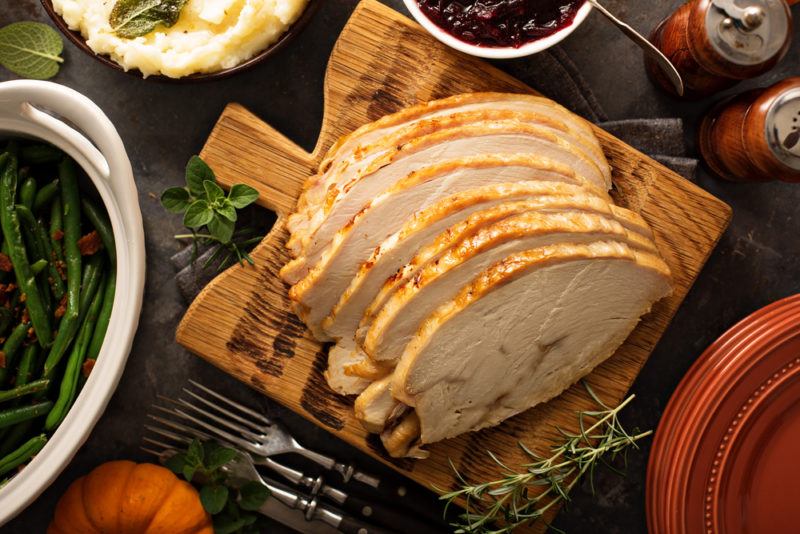 With the omega 6 content of chicken, it shouldn't be surprising that turkey too contains some omega 6. The amount is lower than with chicken, making turkey the better choice if omega 6 is the only thing that you are worried about.
Other birds, like duck and goose, also contain omega 6, but the amount is also lower than with chicken.
Interestingly, red meat is generally lower in omega 6 than poultry and pork. And, while red meat is controversial, it does have health benefits due to its nutrients and amino acids.
Canned Sardines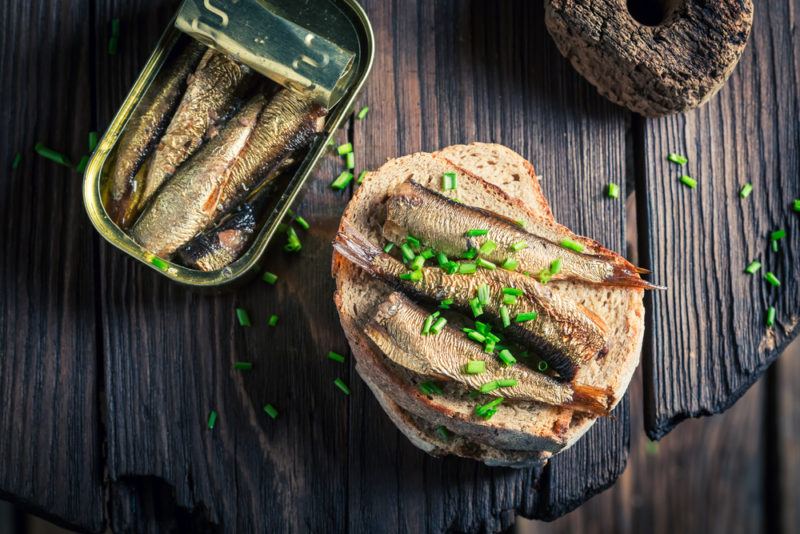 Sardines are an interesting addition to this list. They are high in omega 6, but also happen to be a good source of omega 3 fatty acids. Sardines are also useful, as they have soft bones and you can easily eat the entire fish rather than just the flesh. Doing so provides you with extra nutrients.
Sardines are also lower in mercury than most other types of fish, as they feed on plankton. In contrast, you need to closely watch your servings with fish like tuna to be sure that you don't consume too much mercury.
Red Meat

Finally, there's red meat, which is often high in omega 6. The amount of omega 6 and the ratio of omega 6 to omega 3 varies depending on the type of meat you choose and how it was raised. In particular, grass-fed beef tends to be a better choice than corn-fed beef.
There are endless debates about the health impacts of red meat, including whether it raises the risk of cancer. The jury is still out on some of those questions, especially as red meat is high in nutrients and does also come with health benefits.
In the meantime, the best answer may be to cut down your intake of red meat, rather than removing it from your diet entirely.
Benefits Of Omega 6
The potential link between omega 6 and inflammation might suggest that you need to avoid omega 6 entirely. Doing so isn't actually possible, but even if it were, it wouldn't be a good idea.
Like omega 3 fatty acids, omega 6s do play many important roles in the body. They help with your bone health, your metabolism, and your brain. They can decrease LDL cholesterol levels and blood pressure, which makes them highly relevant for your heart health.
To get the most benefits and fewest risks, it's best to focus on healthy sources of omega 6, while also getting plenty of omega 3 in your diet. You should also watch your intake of processed foods and high omega 6 cooking oils like soybean oil and sunflower oil.
What Are The Symptoms Of Too Much Omega 6?
High amounts of omega 6 are thought to increase inflammation, so signs of increased inflammation are a clear signal of too much omega 6. Other potential issues include increased blood pressure and water retention.