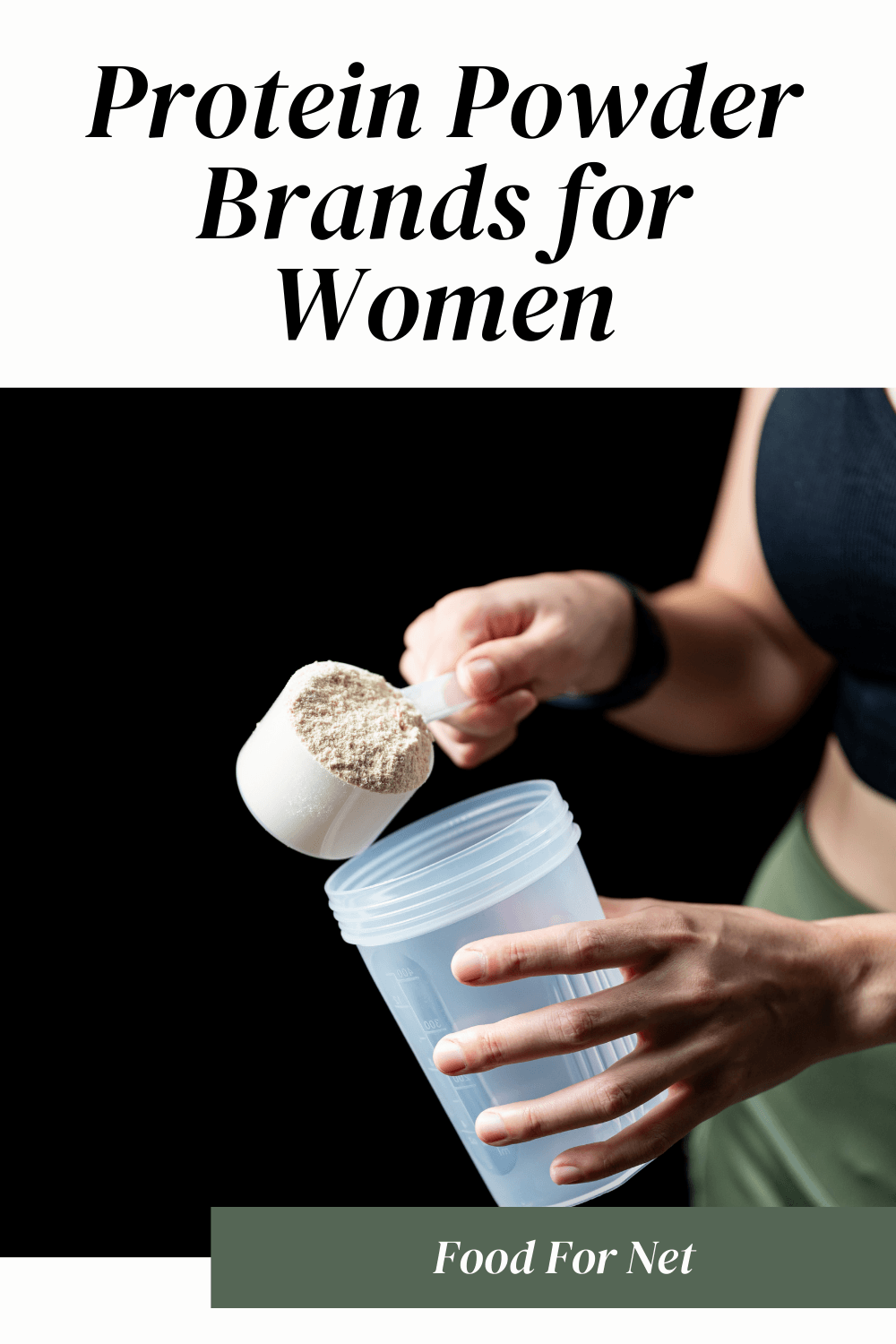 When you think of protein powder, you may immediately conjure an image of a strong, muscley man working out in the gym. Many gym-goers indeed love a good protein powder, but it's not always men. Plenty of women enjoy working out and even strive to build muscle, and therefore use protein powder just as much as men.
That being said, men and women are built differently and don't function the same. This means that when deciding which protein powder to choose, women might be looking at different factors than men. For example, women tend to require fewer grams of protein overall as well as fewer calories, than men. This alone may have women looking for lower-calorie options, and perhaps avoiding the supplements with 30+ grams of protein as it's just not necessary for them.
It's not to say that a "manly" protein powder will be harmful to women, but they may still choose something more suited to their needs. Specific protein powder for women does exist, though it's not common that protein is made specifically for one gender. It's more up to women to decide which ingredients and macros they care most about and go from there. These brands come recommended by various professionals for women, and there is one supplement in there that includes some biotin and folate to create a woman-specific source of protein!
The Best Protein Powder Brands For Women
1. Aloha Organic Protein Powder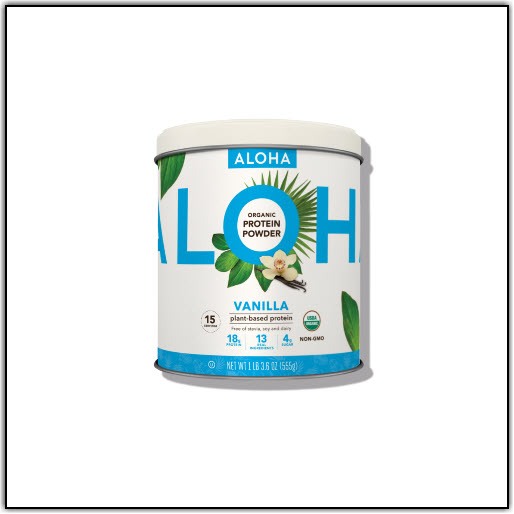 Aloha Organic Protein Powder is a vegan, organic protein supplement made with no GMOs, no soy, no gluten, and no dairy. It's clean, healthy, and powerful in helping you build and maintain muscle while getting your necessary protein in for the day.
Each serving has 130 calories, no fat, 2.5 grams of sugar, 10 grams of carbs, five grams of fiber, and 18 grams of protein. It's a balanced supplement that's sourced from an organic protein blend containing pea, brown rice, hemp seed, and pumpkin seed protein. Other ingredients include blue agave inulin, organic cinnamon, organic monk fruit extract, organic ground vanilla beans, and a few other healthy, whole foods and ingredients.
You can get this protein in both chocolate and vanilla flavors, both equally as healthy and delicious in their own way. These are two of the most versatile flavors when it comes to making shakes and smoothies, which are the most common way to consume protein, especially for those that regularly work out.
2. KOS Organic Plant Protein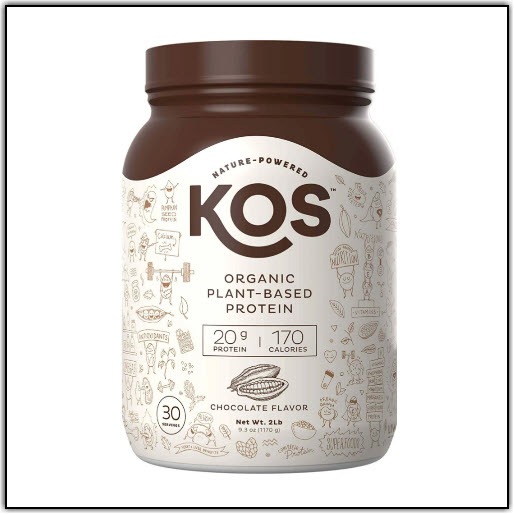 KOS Organic Plant Protein is a healthy and versatile supplement that boosts your protein intake while also acting as a complete multivitamin! There are plenty of nutrients present here to not only up your protein for the day but so many other things as well.
Each serving has 160 calories and 20 grams of protein, making it perfect for gym-goers and casual healthy eaters alike. This is enough to help support muscle growth and repair, but it's still perfect for a quick snack or meal replacement as part of a healthy diet.
Not only does it have a long list of additional nutrients but it has a significant amount of each! Many protein powders come with several other nutrients, with usually 5-10% of your recommended daily intake. This protein has anywhere from 15-90% of your dailies for many of the vitamins, including 90% copper, 45% vitamin E, and 50% selenium.
The ingredients include several sources of protein as well as a whole host of fruits and veggies. It even has a digestive enzyme included to help maximize digestion and keep it easy on your stomach.
3. Huge Nutrition Huge Whey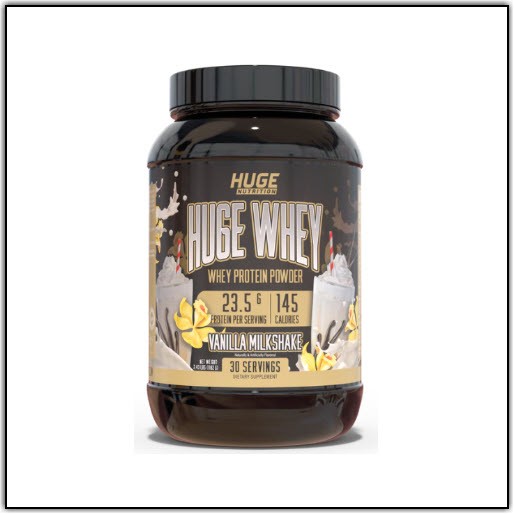 Huge Nutrition Huge Whey is a premium quality protein powder designed for athletes. Each serving has a powerful 23 grams of protein plus five grams of BCAAs to help and support muscles even more. Each serving is 145 calories with three grams of fat, six grams of carbs, and two grams of sugar.
It works well when taken before and/or after a workout to directly benefit your muscles, but it also works as a snack or meal replacement any time of day to boost your nutrition and help you hit those macro targets.
This protein is also fun in that it comes in several interesting flavors that aren't as common elsewhere, including cookies and cream and strawberry cheesecake. Cheesecake is an especially indulgent treat that not many healthy eaters and/or athletes get to enjoy very often, if at all. So, something like this is a great way to satisfy that sweet tooth without going overboard on the sugar and other undesirable ingredients.
4. Aria Women's Wellness Protein Powder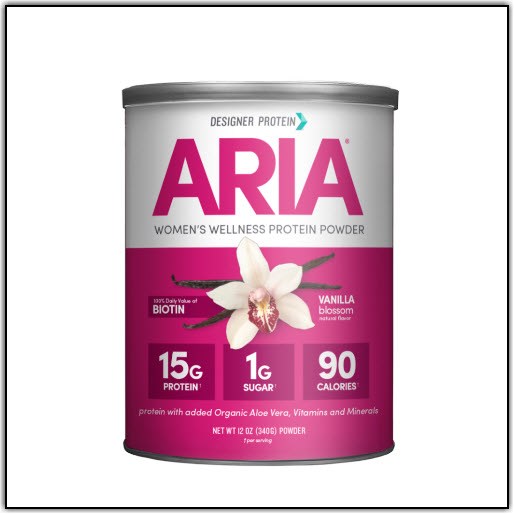 While there are plenty of protein powders out there that are better for women than others are, Aria Women's Wellness Protein Powder was designed specifically for women. It works closely with how their body functions and what it needs to achieve overall wellness.
Each serving of this powerful supplement contains 15 grams of protein from a mix of whey and plant-based sources. In addition to protein, this formula also contains vitamin C and biotin for strong and healthy hair, skin, and nails. They've also added calcium, vitamin D, and phosphorus to help support bone health. Lastly, they've also included folate to support tissue and cell health and growth.
Each serving also has only 90 calories so it's lean and great for anyone on a diet. There is only one gram of fat, five grams of carbs, and one gram of sugar, and it has three grams of fiber. The formula is gluten-free, certified kosher, and made with sustainable and environmentally friendly packaging.
The company also has a great collection of other products if you're looking for something more generic, including premade protein smoothies, straight whey protein, vegan meal replacements, collagen, and more.
5. Vega Protein and Greens Plant-Based Powder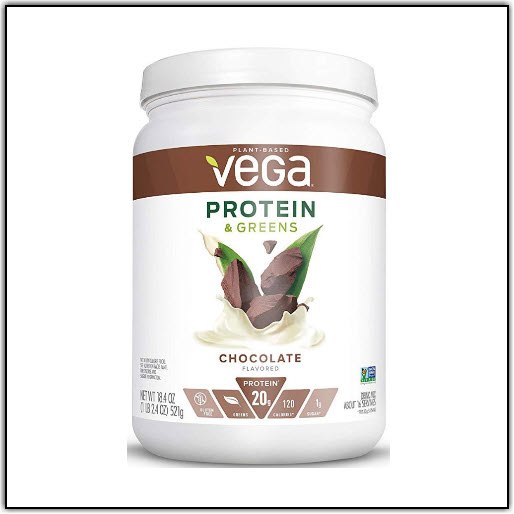 Vega Protein and Greens Plant-Based Powder is the perfect combination of protein and greens – two things that are imperative to a healthy diet and should be consumed every day. The formula is entirely plant-based so even the protein element is vegan with peas as the main protein source with some brown rice in there as well.
Other ingredients include spinach powder, kale powder, sacha inchi powder, organic alfalfa grass, broccoli powder, and plenty of other greens that add a multitude of vitamins and minerals. It's like a protein boost and a multivitamin in a glass all at once – and it certainly tastes better than most multivitamins!
Available flavors include chocolate, vanilla, berry, salted caramel, coconut almond, and unflavored. Each serving contains 120 calories, 2.5 grams of fat, four grams of carbs, one gram of sugar, and 20 grams of protein. There are plenty of vitamins in there but perhaps most impressive is the 60% of your daily recommended dose of vitamin K.
The flavors are delicious and versatile but if you're looking for some inspiration to get started, they have some recipes posted on the product page that are easy and delicious.
Homemade Healthy Protein Snacks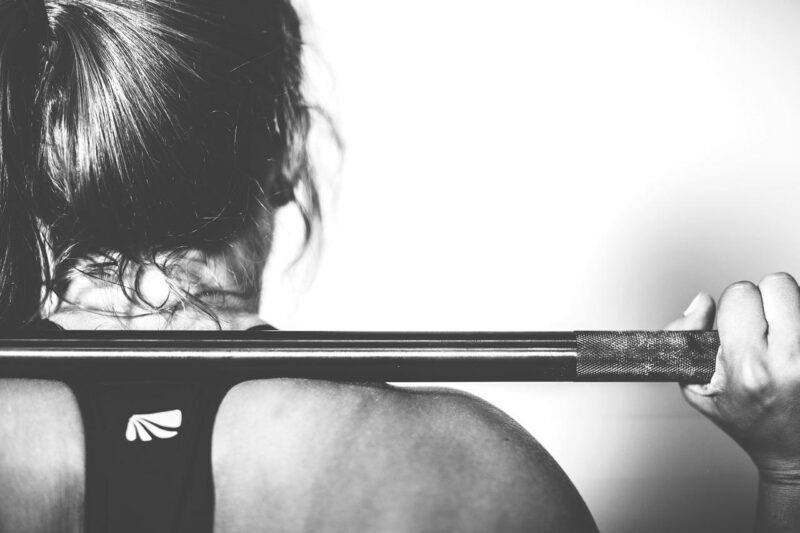 Whether you're a regular gym-goer or you just want to eat a healthy diet, it can be hard to get good nutrition on the go. It's tempting to buy boxed snacks that tout high protein levels and natural ingredients, but it's hard to know how to trust with all the clever marketing ploys out there.
If you have a little time on the weekend, you can make batches of these healthy, homemade, high-protein snacks and be set for a few days at a time, or even the whole week! The ingredients are simple and they're not hard to make.
No-Bake Protein Balls
Not only do these no-bake protein balls have a simple ingredients list but they don't even require the oven, and you can make them in a few different ways to change up the flavor sometimes. All you need to get started is some old-fashioned rolled oats, nut butter of choice, honey, and your favorite protein powder.
The key to changing the flavor here is to use different nut butter and other healthy additives. The recipe suggests variations like almond butter, cinnamon, chocolate chips, and chocolate peanut butter.
They only take about 10 minutes to whip together and they offer 104 calories each with five grams of protein, six grams of fat, 10 grams of carbs, and two grams of fiber.
Five-Ingredient Protein Cookies
Cookies are a popular snack because they're so sweet and tasty and there are so many ways you can make them. In the case of this delicious recipe, the cookies are decadent, rich, and best of all – healthy!
The only ingredients are oats, vanilla protein powder, natural peanut butter, unsweetened applesauce, and honey or maple syrup. They do require some time in the oven, but they still only take about 22 minutes total, so they're nice and easy for week-ahead prepping.