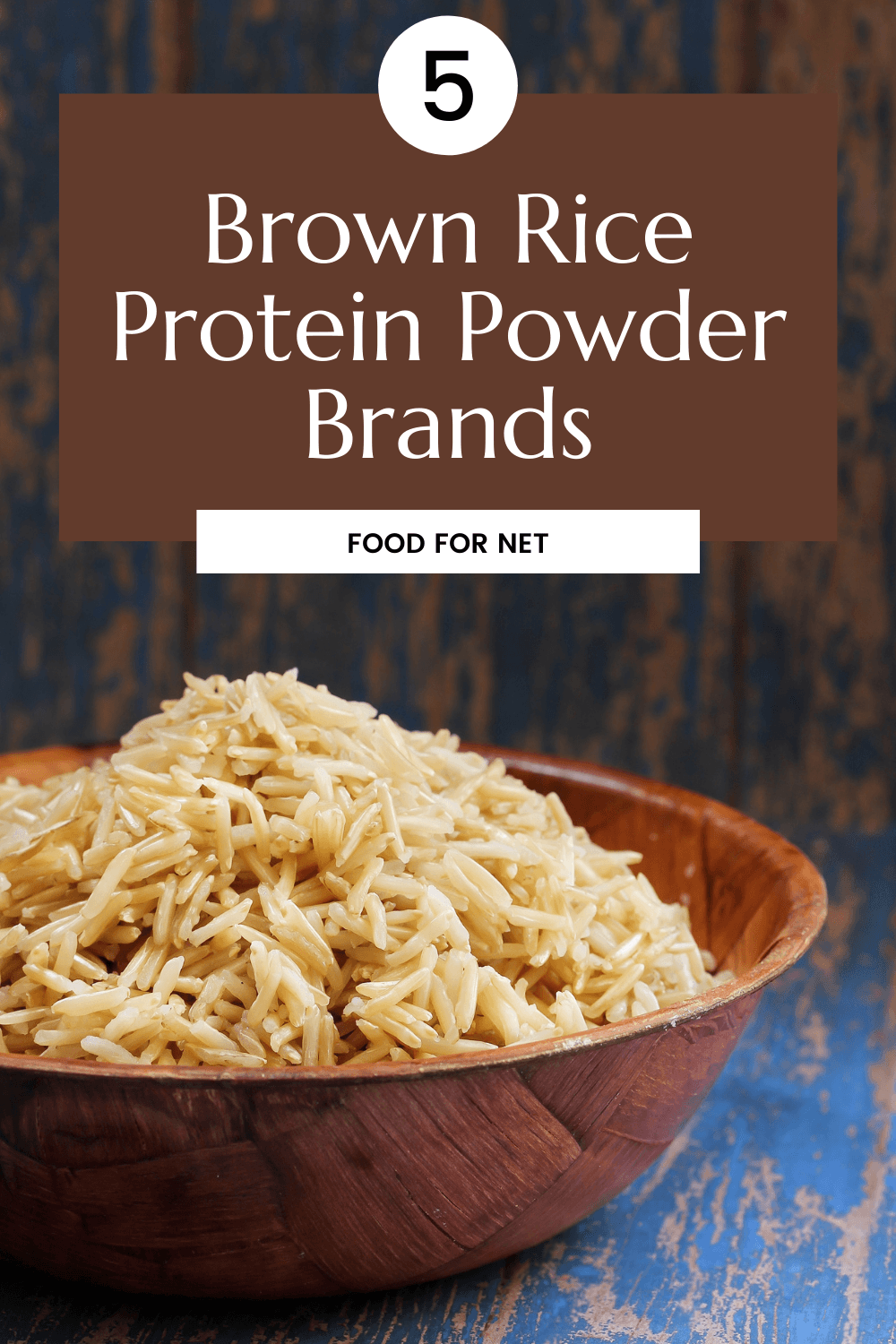 Brown rice is well-known as pretty healthy food – often thought of as an even healthier version of white rice as it's less processed and contains more nutrients. It's especially good for keeping your heart healthy and offering a reliable source of protein and carbs. It's also extremely versatile, you can turn it into a full-blown meal, cook it as a side, or even make some up as a snack.
It goes well with a pre- or post-workout meal if you like spending time in the gym, or it can fuel a great outdoor adventure. The benefits of brown rice don't end there, though – as brown rice protein powder is a fantastic, plant-based way to supplement protein. Brown rice powders are healthy, easily mixable, vegan, often organic, and easy to digest. Especially when brown rice is the only ingredient, they're also free from many common allergens such as gluten, soy, dairy, and more.
Whether you're looking for an easy and healthy way to boost your protein intake or you want some plant-based fuel for the gym, these are some of the best brown rice protein options out there:
The Best Brown Rice Protein Powder Brands
1. Now Sports Sprouted Rice Protein Powder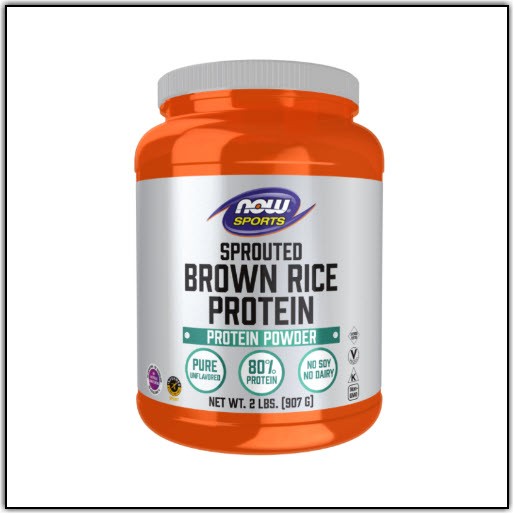 Now Sports Sprouted Rice Protein Powder contains only one ingredient: brown rice protein concentrate. This means that you're not getting any filler, any additives, or any undesirable ingredients – just pure, clean, powerful plant-based protein. Brown rice is an excellent source of protein and is great for protein powders because it's free of many common allergens such as gluten, soy, dairy, and more. It's also easily digestible and gentle on sensitive stomachs that may not take as kindly to something heavier and more intense like whey.
The best part is that it's just as effective as any other protein at keeping you fueled and aiding in muscle recovery. The servings are broken down into tablespoons, which can make it easier if you're measuring for a baking recipe or a smaller snack. One tablespoon has 15 calories and four grams of protein or a bigger serving of 20 grams would have 16 grams of protein and 60 calories. This is closer to the amount you'd put in a smoothie, for example.
It's also low in fat, cholesterol, carbs, and sugar. What it does have is an impressive profile of amino acids to help with muscle recovery and growth.
2. Naked Nutrition Organic Brown Rice Protein Powder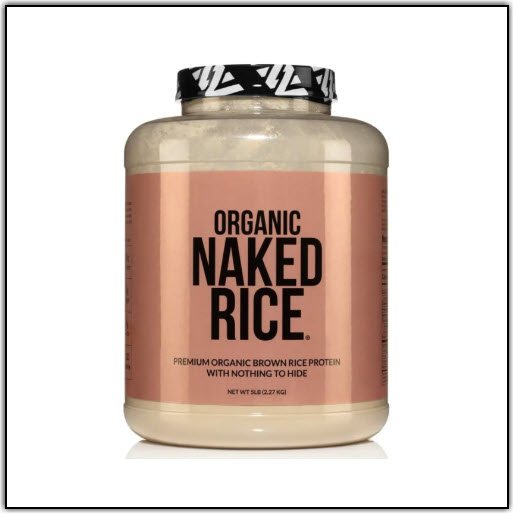 Naked Nutrition Organic Brown Rice Protein Powder is another plant-based formula with organic brown rice as the sole ingredient. It's made with a hexane-free extraction process to keep things as clean, healthy, and nutritious as possible. In addition to 25 grams of protein, it has 120 calories, four grams of carbs, only half a gram of fat, no sugar, and an impressive amino acid profile.
Nutrients such as iron, potassium, phosphorus, calcium, and magnesium are also present in varying amounts. This protein is great for building muscle, boosting your protein intake, fueling your workouts, or even losing weight, depending on your goals! It's as protein-rich as it is nutrient-rich and it's a gentle, easily digestible formula.
If training, working out, or otherwise living a very active lifestyle is something you love then Naked Nutrition has more to offer you than just fantastic protein. They have everything you need to thrive in the gym and beyond, such as creatine, glutamine, BCAAs, and more. You can also shop by specific goals to get supplement suggestions, such as weight loss, performance enhancement, etc.
3. Zen Principle Brown Rice Protein Powder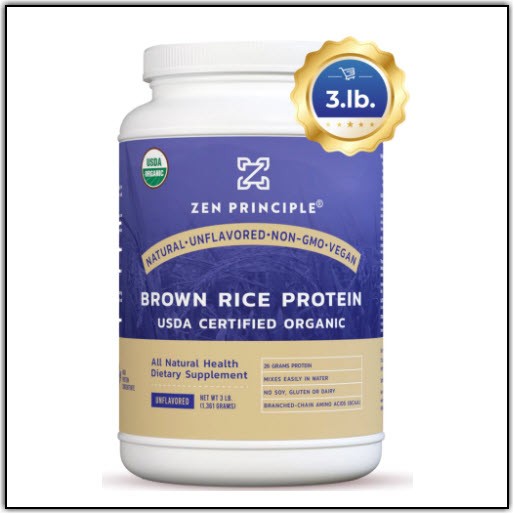 Zen Principle Brown Rice Protein Powder is a high-quality vegan protein that comes with proven results when used both pre- or post-workout – or a little of both! It does amazingly well to support and grow your muscles when paired with quality exercise or weightlifting. The use of brown rice also makes the protein highly bioavailable, meaning your body is absorbing as much of the protein and other nutrients as possible, without unnecessary waste.
This supplement is 80 percent protein, which is a lot higher than many other, similar products on the market, so you can be sure you're getting maximum protein and no fillers or useless additives. The nutrients are preserved perfectly as the rice is never freeze-dried, it's always fresh! It's dried very carefully at low temperatures to ensure it maintains as many nutrients as possible. This is harder to do, but it's better for you!
Each serving offers 25 grams of protein, 120 calories, about two grams of fat, 1.5 grams of carbs, and a minuscule amount of sugar. They offer two great recipes using the powder to get you started – a green smoothie and a "breakfast in a glass" recipe if you're looking for a meal replacement.
4. Sunwarrior Classic Protein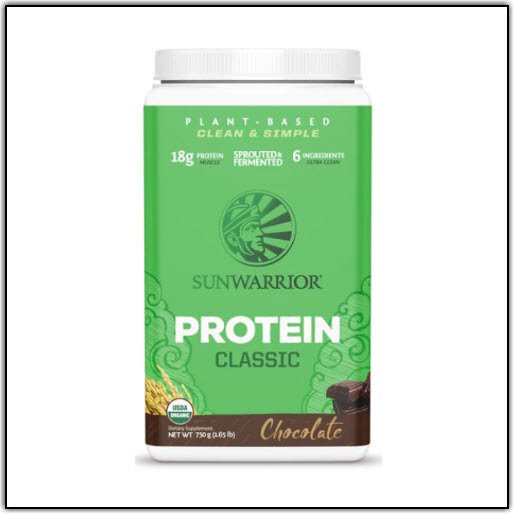 Sunwarrior Classic Protein is one of many amazing vegan products created by plant-lovers over at Sunwarrior. This protein powder is a simple formula with organic fermented brown rice protein as the sole ingredient. It has 100 calories per serving with 20 grams of protein, two grams of fat, one gram of carbs, and no sugar.
It has an impressive amino acid profile and a small amount of iron and fiber as well, but it's mostly protein! The powder is smooth and easily mixable with a great taste. It's easy on the digestive system and comes in three different flavors – chocolate, vanilla, and natural.
These flavor options are simple, but they make it extremely versatile. You can use this powder in a shake, or smoothie, or for baking. It's great as a snack or for fuel in the gym.
5. Iron Vegan Sprouted Protein Powder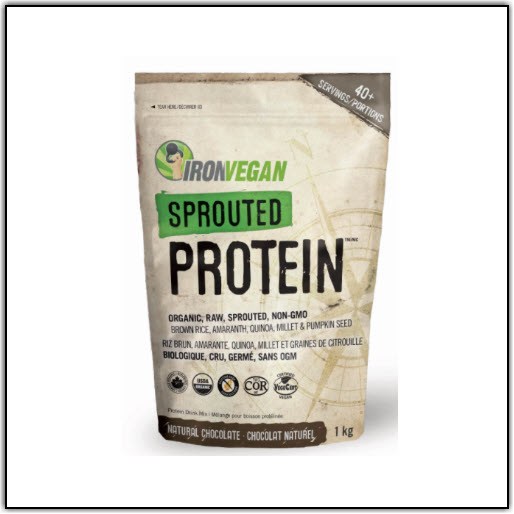 Iron Vegan Sprouted Protein Powder is made by a team that is passionate about the power of plants and believes that plant-based protein is just as powerful and effective as any other kind. This protein is made to nourish, fuel, and alkalize your body so you can get through even the most intense workout or training session while supporting muscle recovery afterward.
In addition to its powerful effects, they've created a formula that is easily mixable, versatile, and delicious. No gritty texture or bland flavors here, and still 22 clean grams of protein!
The formula here is filled with sprouted grains and seeds that are high in vitamins and amino acids. They were all sprouted at room temperature too so they retain more nutrients. The formula is also certified organic, non-GMO, gluten-free, kosher, and 100 percent natural. It contains 120-130 calories depending on the flavor you choose.
Sprouted brown rice is the star here but other ingredients include quinoa, amaranth, millet, pumpkin seeds, and natural sweeteners like monk fruit and stevia.
Brown Rice Recipes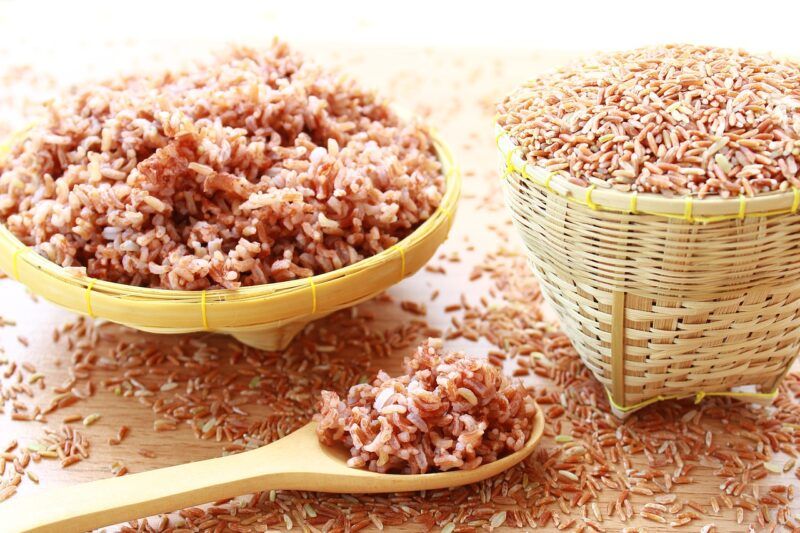 Whether in whole food or protein powder form, brown rice is incredibly versatile and can serve you very well nutritionally. Try some of these recipes to mix things up and get your protein boost in a fun and tasty way!
Brown Rice Protein Pudding
The idea of "pudding" is often associated with the sugar-filled, mostly artificial but oh-so-sweet pudding cups from the local grocery store. They are often a staple in kids' lunches as they're easy, portable, and kids are happy to eat them. Fortunately, if you're a pudding enthusiast, there are healthier options!
This recipe calls for cooked brown rice as well as ingredients like plant-based milk, cinnamon, coconut oil, nuts, and even protein powder if you want. These healthy and delicious ingredients come together to create a soft, textured, super-healthy pudding that anyone can enjoy.
You can even change up the flavors by using different nuts, different milks, and different flavors of protein powder. It does require a little boiling over some heat on the stove, so you can choose to eat it right away when it's warm or store it and have it cold like you would with most pudding!
Cookie Dough Protein Bites
We're often told not to eat cookie dough because of the slight risk that comes with it. It's also not the healthiest thing. And yet, many people ignore the warnings because it's just so yummy! The good news is that with a little effort, you can make a much healthier version that comes with no risk because it's not actually raw.
This recipe tells you how to make delicious, authentic cookie dough bites in ten minutes or less – with healthy, beneficial ingredients. All you need is some brown rice protein powder, maple syrup, peanut butter, salt, and optional chocolate chips.
The great thing about this is that it's easy to make it vegan if you ensure your protein powder is plant-based and the chocolate chips themselves are vegan (or leave them out). These are great for an on-the-go boost or as a snack before or after a workout. Each bite has about eight grams of protein and they'll store in the fridge for about a week so don't be afraid to make a nice big batch!