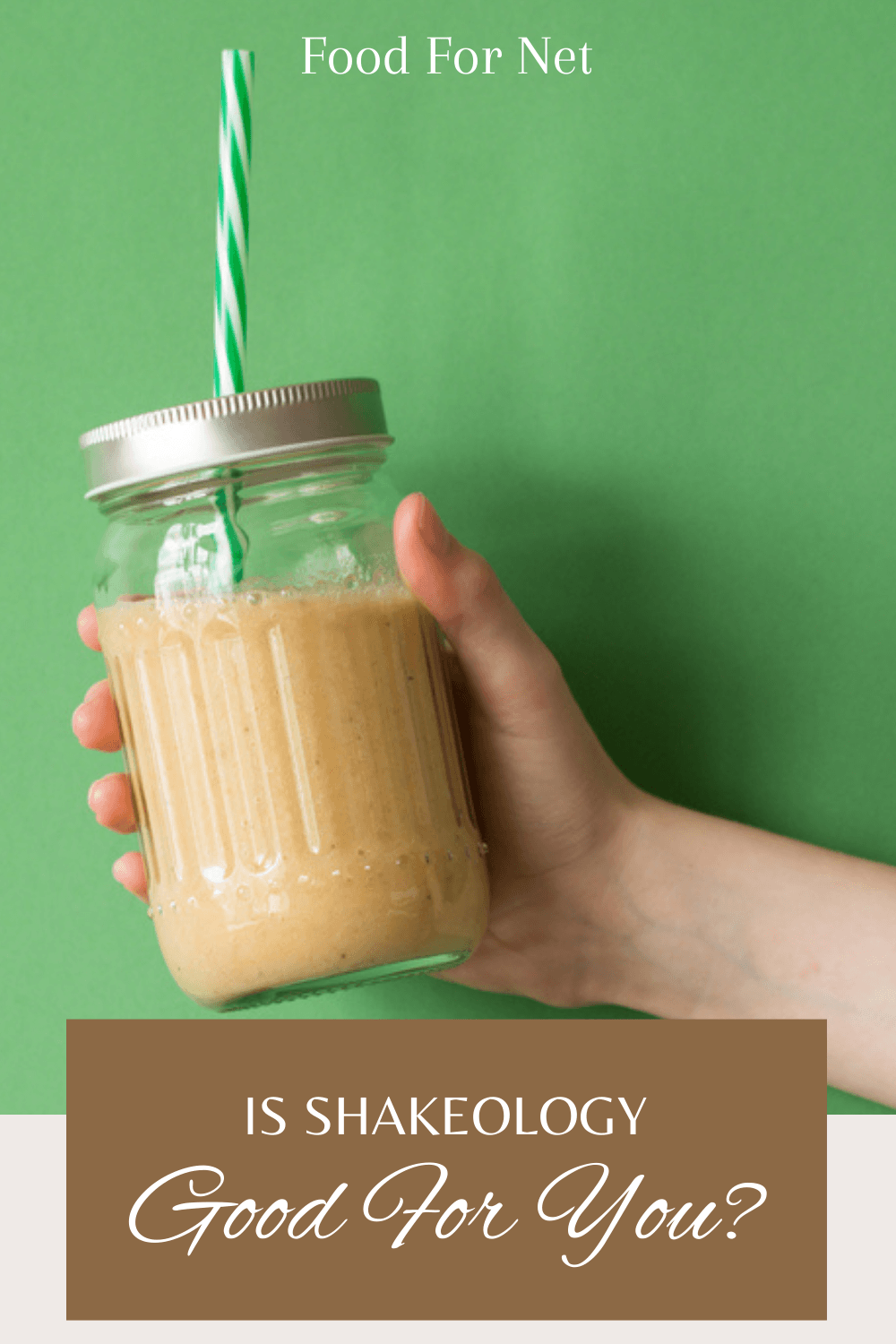 If you're heard about Shakeology at all, you've probably been told that the shakes are amazing. Shakeology shakes remain incredibly popular and are used to replace meals or as snacks, all with the goal of promoting weight loss and fitness. Much of the fame comes from Shakeology's place in the Beachbody diet. And, the people who promote Beachbody, well, they tend to be very passionate.
What about the shakes themselves, though? Is Shakeology good for you?
The underlying idea can certainly be helpful. Protein shakes are often used to increase protein intake and help with muscle building. They're relevant for weight loss as well because the protein helps to keep you full.
So far, so good, right? Except that protein shakes are most relevant when you need the protein they offer. Such shakes aren't all created equal either. Some are high in sugar, relatively low in protein, and rely too much on additives. Let's look at Shakeology, then, and see whether these products make the grade.  
Is Shakeology Good For Your Health?
Types of Shakeology Shakes
Benefits Of Shakeology
Problems With Shakeology
Can You Trust Beachbody?
Do The Shakes Taste Good?
Is Shakeology Better Than Other Protein Shakes?
Final Thoughts
Types Of Shakeology Shakes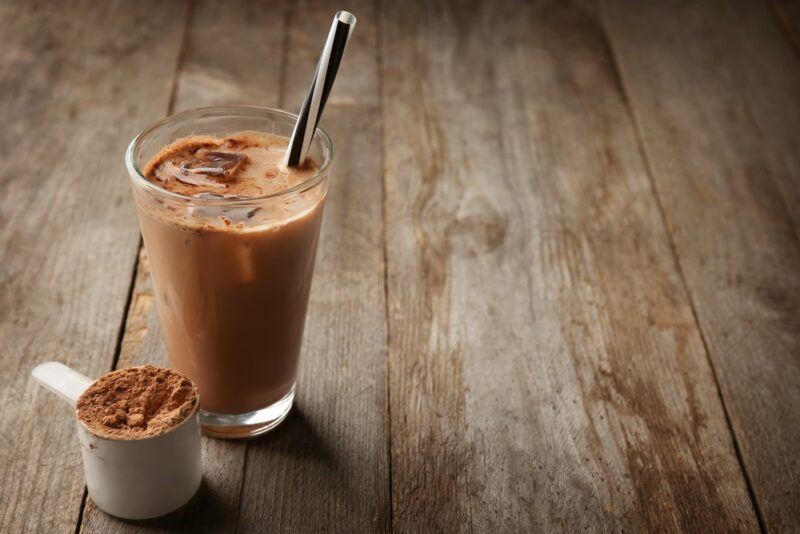 Shakeology offers two types of protein shake – vegan and whey-based. The ingredients are similar either way. The main difference is that one version is vegan friendly, while the other isn't.
In both cases, you're buying protein powder that you then mix with whatever liquid you like. Mixing the powder with water will give you the fewest calories, but you could easily turn to milk, plant-based milk, or even juice instead.
The company's site also offers recipes to make the shakes taste even better. For example, one recipe for their vanilla shake suggests adding orange juice, water, and grated orange peel, while another relies on water, applesauce, and ground cinnamon.
Whey Protein Shakes
Whey protein is often seen as the choice for muscle building and weight loss. It's a complete source of protein and an excellent source of BCAAs. It's also quickly absorbed and easily digested – useful features in any type of protein supplement. It could even be the most effective type of protein for muscle development.
However, whey does come from milk, making it a poor choice for vegans and vegetarians. While whey is low in lactose, people who are highly sensitive to lactose might still need to avoid the shakes.
There are currently four whey shake flavors: chocolate, vanilla, café latte, and strawberry. The nutritional profile for the chocolate version looks like this:
160 calories
Fat: 2.5 grams
Carbs: 18 grams
Fiber: 6 grams
Sugars: 7 grams
Protein: 17 grams
As well as protein, the shakes contain a superfruit/antioxidant blend, a supergreen/phytonutrient blend, an adaptogen blend, and a prebiotic/probiotic digestive blend. The shakes contain plenty of nutrients too, including vitamins A, C, D, E, and B12, along with calcium, iron, magnesium, and zinc.
There's one other fascinating thing to mention.
Whey protein shakes normally use whey as their only source of protein because whey is seen as the most powerful option. This isn't the case here. Shakeology also includes pea, quinoa, and flax as sources of protein.
These additional protein sources aren't really a problem, as plant-based protein still provides plenty of benefits. However, anyone wanting an exclusively whey-based protein shake may be disappointed.
Vegan Protein Shakes
Vegan protein shakes rely on plant-based ingredients instead. Shakeology uses a protein blend that includes pea, flaxseed, rice, and quinoa, which should give you a decent array of amino acids.
The nutritional profile is surprisingly similar to the whey shakes, with the chocolate version offering:
160 calories
Fat: 3 grams
Carbs: 17 grams
Fiber: 6 grams
Sugars: 7 grams
Protein: 16 grams
The vegan shakes have similar plant-based blends that help provide antioxidants, adaptogens, and the like. However, the nutrient content is lower, making the vegan version less powerful as a full meal replacement.
This time, there are six flavors of the shakes to choose from: peppermint mocha, cookies & creamy, chocolate, vanilla, café latte, and tropical strawberry.
Benefits Of Shakeology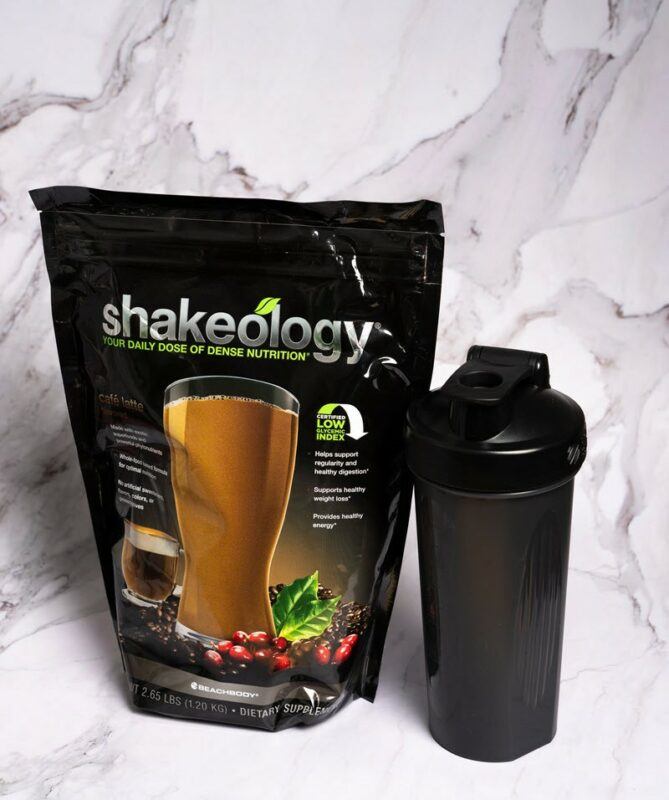 Could Promote Weight Loss
The Beachbody site is filled with stories about weight loss journeys and showcases how the shakes have helped people to drop pounds. The idea isn't just hype either.
Protein is often used for weight loss, as it keeps you satisfied for longer than carbs or fat. It takes you longer to get hungry again after a high protein snack or meal, leading to a natural decrease in your calorie intake.
Protein shakes take the idea one step further, as you're often drinking a protein shake instead of having a meal. This is an easy way to lose weight, as the shake will never be as calorie-packed as a meal. If you can do this without increasing your calorie intake later on in the day, then weight loss should be simple.
This approach works well for many people. Plus, a protein shake can easily taste much like dessert, so it doesn't feel like you're depriving yourself at all.
Could Help With Your Muscles
Similarly, Shakeology shakes could help promote muscle development – a pattern that is true for almost any source of protein. This isn't too surprising, right? Protein is the structural component used to create muscles. Your body can't develop muscles without sufficient protein.
This also means that if you're trying to increase your muscle mass, you might need to raise your protein intake to do so. The same is true for people recovering from serious illness, as their muscles need to repair and grow, as do other parts of their body.
Products like Shakeology are handy here, as they're a convenient source of protein. Mixing up a protein shake is much easier than preparing a protein rich meal.
Provides Plant-Based Compounds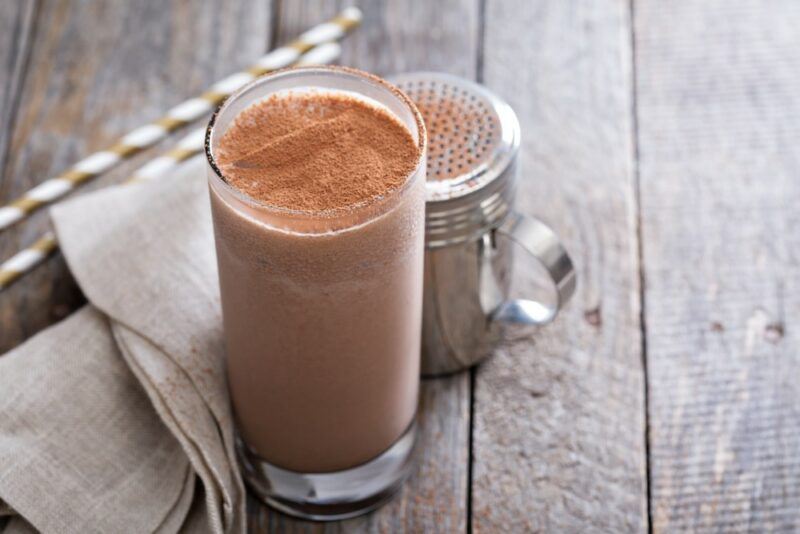 The proprietary blends that Beachbody uses mean that the shakes contain more than just protein and nutrients. You'll also see probiotics, prebiotics, antioxidants, adaptogens, ALA, digestive enzymes, and more.
These extra ingredients could easily promote health. For example, prebiotics and probiotics both help to improve the balance of microbes in your gut. Having a good microbial balance can lead to better digestion and promote other physical and mental health benefits.
The Shakes Are Convenient
Preparing a protein shake is much simpler than dealing with a full meal. You don't even need a blender most of the time. Just the powder, some liquid, and a shaker bottle should be enough. You end up with a breakfast that you can easily take with you out the door or a lunch you can eat on the go.
If your life is busy, this type of convenience can really be amazing, freeing up time and energy for your other needs.
You're Getting Some Nutrients
Shakeology shakes can work well as meal replacements because they provide you with more than just protein.
This is particularly true for the whey shakes, which give you between 35% and 50% of your daily needs of most vitamins and minerals. The vegan shakes aren't as impressive, but you do still get a decent amount of vitamin C, iron, and potassium.
These nutrients are valuable. There's no denying that. Our bodies rely on them to function well. When we don't get enough of all the vitamins and minerals we need, we start to experience problems, including unexplained fatigue, difficulty concentrating, an abnormal heart rhythm, tingling, and muscle weakness.
While it's better to get your nutrients from whole foods rather than protein shakes, these nutrients still help to decrease your risk of deficiency (especially if you have a protein shake instead of a meal most days).
Problems With Shakeology
The Price
The single biggest issue with Shakeology isn't what the shakes offer, but how much they cost. Seriously, if you order from their site directly, 24 individual packets cost $129.95 (plus shipping and handling), as does a 30-serving bag. This puts the price at around $5.41 or $4.33 per serving.
You might get a discount by signing up with the company or buying in bulk. Even so, these shakes are never going to be cheap.
Beachbody members might tell you that the shakes are worth it. For plenty of nutrients and protein, $4 or $5 isn't that bad of a deal, right? Especially if you're having a shake instead of a meal.
The problem is that protein shakes don't typically cost this much. You can find high-quality and well-reviewed containers of protein powder for around $30 or $40 on Amazon or at sports stores. Why would you pay more than that?
The high price of Shakeology shakes could even be harmful, if it decreases your budget for healthy whole foods.
And, don't be fooled, the high price of Shakeology doesn't guarantee that the shakes are better than other brands. They may just be overpriced.
The Amount Of Processing
Protein powder is often highly processed. This is certainly true for the Shakeology products. There's even more processing than normal as there are so many different ingredients included in the shakes, like their superfood blends and the various sources of protein.
While the base ingredients in the shakes are healthy, this level of processing is never a good thing. The various steps can decrease the amount of nutrients and antioxidants. Plus, whatever is present will be quickly digested, which isn't always what you want.
Whole food tends to be a much more robust choice, offering many more health benefits.
Shakeology does steer clear of most concerning ingredients, including artificial flavoring and sweeteners. Even so, they do take the unusual approach of relying on both stevia and sugar as ingredients. Many other companies focus on either sugar or an alternative sweetener, not both.
Protein Versus Sugar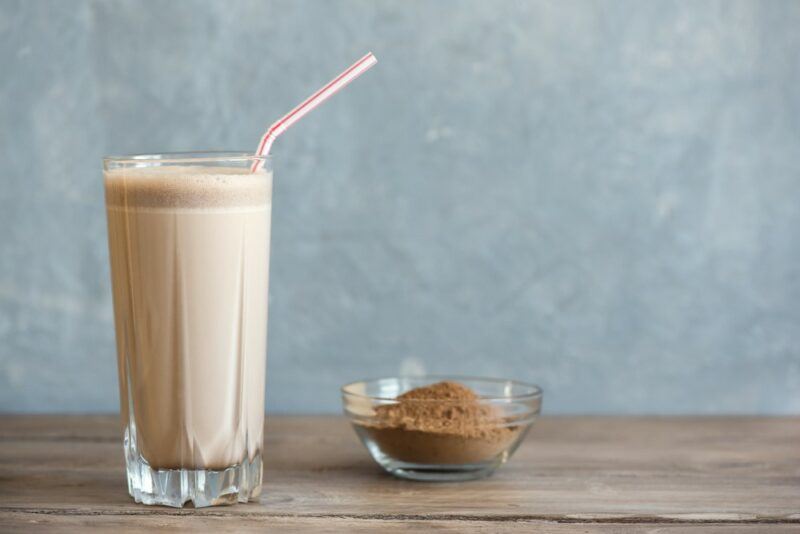 Here's something interesting. Shakeology shakes aren't amazing in terms of protein content. Most offer either 16 or 17 grams of protein per serving (in contrast, Premier Protein contains around 30 grams of protein and just one gram of sugar).
This amount of protein isn't horrible. Plenty of products are worse for protein, sometimes offering less than 10 grams of protein per serving. Still… if you're trying to lose weight or gain muscle, you're probably looking for around 25 to 30 grams of protein per serving.
You could increase the protein content by mixing the powder with milk or a protein rich plant-based milk, but the protein content still won't be that amazing.
Then there's the sugar. Shakeology doesn't do too badly here, with around 7 grams of sugar per serving. But, this is 7 grams of sugar that you don't need and it's never a great sign when your protein shake is relatively low in protein and has more sugar than you'd expect.
The sugar content also means that Shakeology won't work well for anyone following a keto diet. You'll need to look for keto friendly shakes instead.
The Weight Loss Effect Isn't Unique
Shakeology really can help with weight loss. Their site even highlights a clinical trial that showed the shakes reduced desire to eat by 58%, reduced hunger by 51%, and helped reduce calorie intake by 180 calories.
There's a problem, though. That study compared Shakeology shakes to a calorie-matched regular shake – not to another type of protein shake. Let's be realistic here; any protein shake will decrease your hunger and desire to eat. That's what the protein does.
Similarly, you'll probably lose weight if you have a protein shake instead of a meal. After all, most protein shakes contain fewer calories than a full meal.
These effects happen regardless of the type of protein shake you choose. You might even lose more weight if you select a product with 25 or 30 grams of protein per serving.
Real Food Is Still More Powerful
Shakeology protein shakes could promote health. That's true. The problem is that the effects aren't unique at all. You'll find some of them with other protein shakes and, more importantly, with real food.
After all, there are plenty of ways to get protein in your diet. Protein shakes are just one option.
This pattern is even more relevant for the plant-based compounds in the shakes, like the prebiotics, probiotics, and antioxidants. The processing steps will often decrease the quantity and quality of these compounds.
Why risk it? You can get plenty of prebiotics, probiotics, and antioxidants from whole food. There's no need to get these compounds from a protein shake.
The Added Superfoods Mightn't Be As Powerful As They Seem
The various superfood blends make Shakeology sound amazing, as many of the ingredients used have been researched and could truly offer health benefits. Some of the most interesting ones include ashwagandha, chlorella, matcha green tea, goji berry, maitake, and maca.
However, quantity matters for all of these ingredients. You're only going to see benefits if you're consuming enough of each of them. There's no way to know whether this is the case for Shakeology or not, as the ingredients label doesn't offer any clues.
Because there are so many ingredients in the shakes, it's likely that the quantities aren't that high at all. As such, they may not do anything for your health.
Can You Trust Beachbody?
We also need to talk about the company that sells Shakeology – Beachbody. Beachbody does do many things right, including providing information about allergens, following FDA guidelines, and testing their powder to ensure quality standards.
Then there's the business model, which is much less encouraging.
Beachbody uses an MLM approach, where distributors promote the company's products, then earn based on their success and the strength of their network. While there's nothing illegal about MLMs, they are unethical. Companies often use manipulation and even bullying to get people to join and promote the products.
This approach matters for two reasons. First, do you want to support a company that promotes this way? Such companies often leave members out of pocket.
Second, if someone is promoting the shakes to you, they're probably making money if you buy them. This could easily bias their perspective, making them hype up the benefits of the shakes and overlook the issues.
Do The Shakes Taste Good?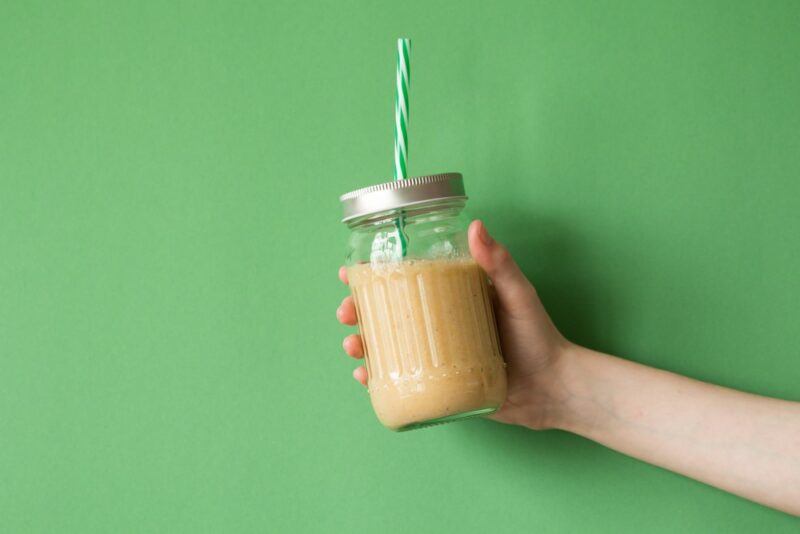 Reviews suggest that the shakes tend to be delicious, particularly the chocolate and vanilla flavors. Reviews for the other flavors are more hit and miss, although there are still plenty of fans out there.
Still, this is an area to be careful with. The MLM model means that there are many biased reviewers out there who want to make the shakes sound as good as possible.
There are also personal preferences to consider. We don't all like the same thing, so you might not enjoy the same flavors that other people do.
Thankfully, Shakeology does offer taste samplers, which contain one of each flavor (one version for the vegan shakes, another for the whey ones). These samplers aren't terribly expensive and give you the chance to work out which flavors you enjoy the most.  
Is Shakeology Better Than Other Protein Shakes?
Nutritionally, Shakeology shakes aren't that impressive giving you 17 grams of protein and 7 grams of sugar per serving. For weight loss and muscle development, you're often looking for around 25 to 30 grams of protein per serving. 17 grams isn't an awful amount, but it could be better.
The antioxidants, phytochemicals, adaptogens, prebiotics, and probiotics in the shakes make them stand out a bit more. These extra ingredients could all improve your health.
Even so, Shakeology isn't the only brand to take this approach. There's Orgain, for example, which has a protein powder that also contains 50 superfoods. Vega includes greens in their protein powder. Both Vega and Orgain also use much less sugar than Shakeology.
You can buy superfood powders on their own anyway. You could even get a high-quality protein powder and a separate superfood powder and still pay less than what Shakeology charges.
You're likely to see even more benefits by focusing on fresh fruits and vegetables than trying to get your plant-based compounds through a protein shake.
Final Thoughts
Shakeology isn't awful. The shakes still give you a decent amount of protein, keep the sugar content relatively low, provide a variety of important plant-based compounds, and could promote weight loss.
The problem is that the shakes aren't fantastic either. They're middle-of-the-road as protein shakes go and certainly aren't worth their exorbitant price tag.
Their main standout feature is the blends that are added, which provide you with probiotics, prebiotics, adaptogens, antioxidants, and other important compounds. Such blends are relatively rare in protein shakes and could offer additional benefits.
Still, these blends aren't enough to save Shakeology shakes, as you can get the same compounds (and even more) from whole foods. Or, you might make a smoothie that relies on healthy add-ins, like chia seeds, matcha powder, goji berries, and the like.
Frequently Asked Questions
Is Shakeology High In Carbs?
The shakes contain around 18 grams of carbs, 6 grams of which come from fiber. This leaves 12 net grams of carbs, which is still a decent amount.
The carb content is lower than some other protein shake brands. However, it's still too high for keto dieters.
Is Shakeology FDA Approved?
No. Shakeology products aren't FDA approved.
This doesn't mean anything though, as the protein shakes fall under the category of dietary supplements and there isn't an FDA approval process for supplements.
So, no other protein shakes or supplements are FDA approved either.
Why Is Shakeology So Expensive?
Shakeology's price doesn't seem to be related to the quality of the shakes themselves, as there are plenty of other similar shakes on the market, often at a much lower price.
Shakeology does include some phytochemicals, probiotics, and prebiotics in their shakes, which could push the price up a bit. But, they're still more expensive than other companies that do so.
The price may be related to how Beachbody relies on distributors to sell the shakes. This distribution model means that the prices need to be high enough for distributors and Beachbody to profit from each sale.
Is Shakeology Worth It?
The shakes have some benefits, providing you with protein, nutrients, antioxidants, and other valuable compounds. Still, you're paying a lot for these features and the shakes are still inferior to real food.
You'd probably see more benefits by buying less expensive protein powder (or meal replacement powder), then blending this with some veggies. 
How Many Shakeology Shakes Should I Have Per Day?
Shakeology officially recommends having the shakes either once or twice per day.
The health effects of doing so is influenced by how you're using the shakes. In particular, if you're replacing two full meals with a shake, you risk being deficient in key nutrients. Replacing two meals with shakes every so often isn't dangerous, but you shouldn't be doing this consistently.
Having one shake as a meal replacement and a second as a snack works better.
That said, there are no hard and fast rules, as we're all different. Instead, you need to pay close attention to your diet and how your body responds.