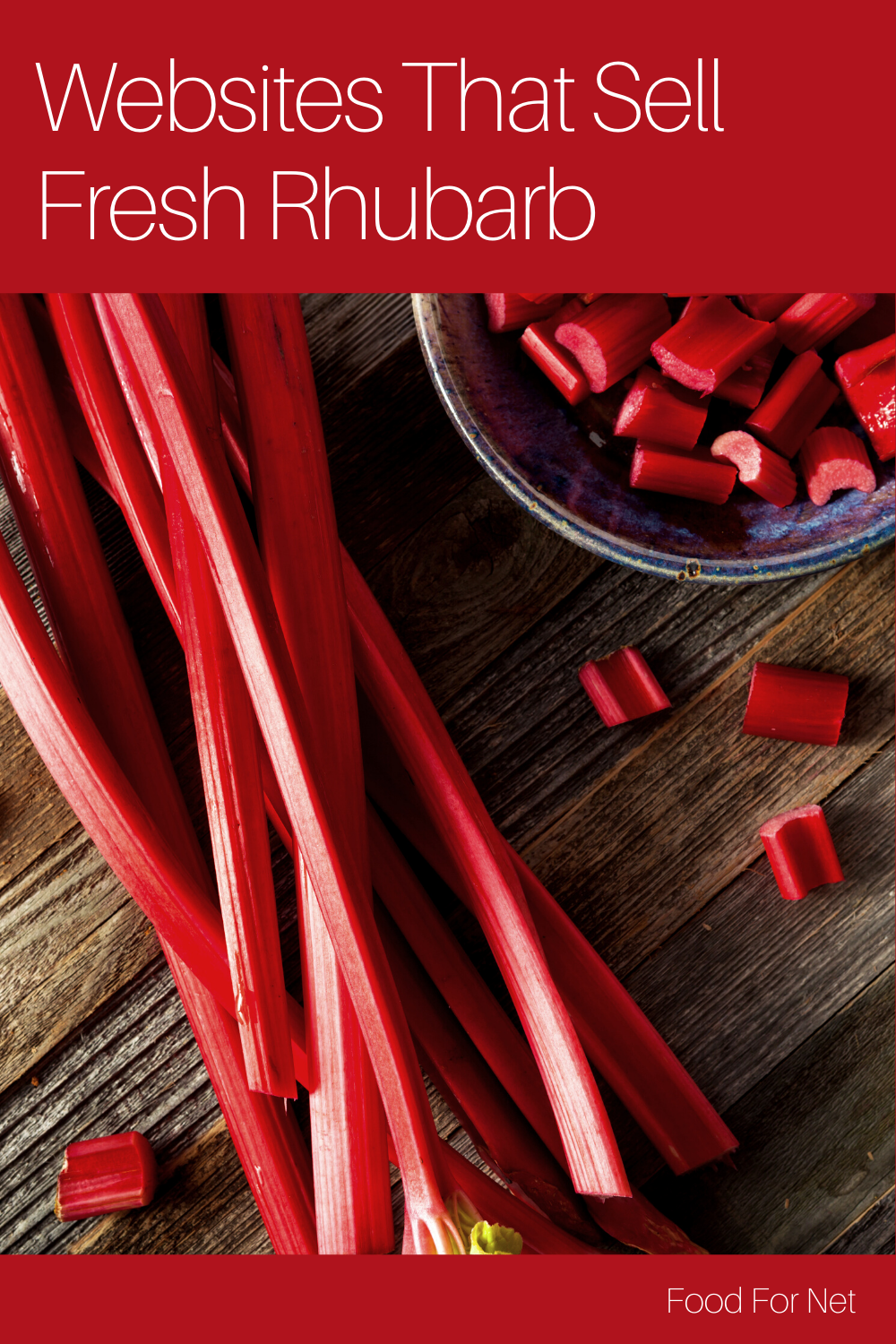 Most people know rhubarb for its delicious partnership with strawberries (which you can buy online too). Strawberry-rhubarb pie is delicious, but rhubarb is an underrated ingredient in many other snacks and dishes. It makes great yogurt or jam and tastes great when baked into a cake or cookie in addition to pies. Some cultures even use its roots for medicinal purposes. It's not that common to find in grocery stores where I'm from, but at least you can buy fresh rhubarb online from a variety of specialty shops.
Because of its mostly sour taste, rhubarb is generally cooked rather than eaten raw. Its sour taste comes from malic and oxalic acid. These are common in plants and are responsible for the acidity and sourness of most fruits and vegetables. Rhubarb is notably more sour than most due to its higher levels of these two acids.
There is such a thing as "forced rhubarb" which is grown in darkness and interestingly, turns out much less sour and more tender than regular rhubarb.
Even cooked, though, it offers plenty of nutrients. 100 grams of cooked rhubarb contains 116 calories and 26% of your daily requirement of vitamin K1, as well as varying amounts of vitamin C, calcium, potassium, folate, and two grams of fiber.
The fiber content may help lower your cholesterol levels and its antioxidant content rivals that of kale and well-known antioxidant-rich berries.
Though not the most common, rhubarb can grow in many areas throughout the Northern United States, making it easy enough to obtain. If you want to buy locally and support the farmers of your community, buy fresh rhubarb online. This more access to the freshest, best-quality plants, and more opportunity to buy organic. You can look for other fresh vegetables at the same time.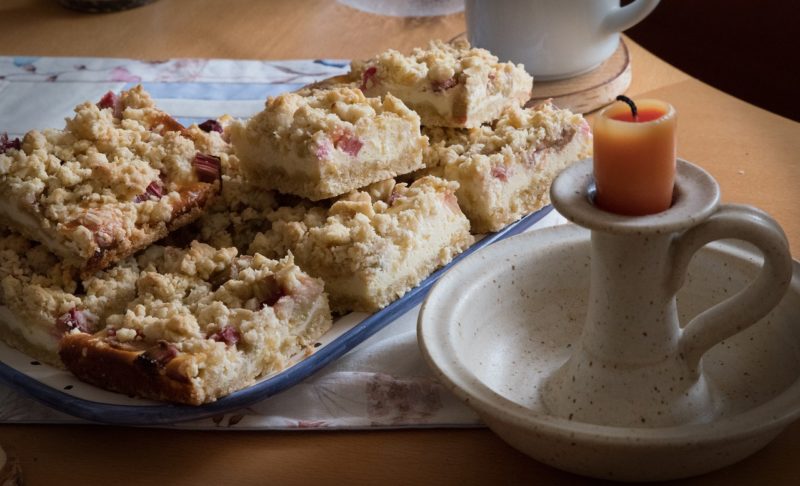 Where to Buy Fresh Rhubarb Online
1. Melissa's Produce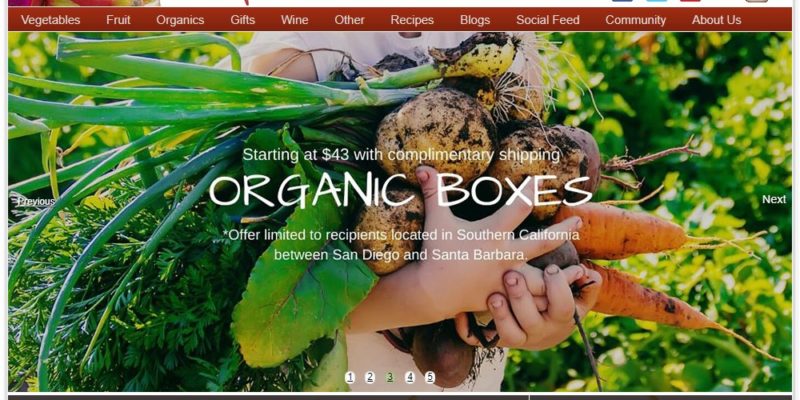 Melissa's Produce is well known for its massive selection of rare, exotic, hard-to-find, and otherwise specialty selection of fruits and vegetables. In fact, they're a leader in this space across the United States.
They've been passionate about quality produce since their beginning in 1984 and have worked hard the whole time to become the empire that they are today. Not only do they want to provide all Americans with convenient access to all the best specialty items, but they want to make sure you're fully educated as well.
To accomplish this, they have compiled all necessary information about each of their products, which they provide to you on the website. Each product page has plenty of background information and history on the item, as well as handling tips, storage information, and some ideas for how to use it.
While basic ideas are on the product pages, they also have a comprehensive recipe section where you can find full and easy-to-follow recipes in all areas and with all their foods. This includes everything from breakfast, lunch, and dinner to appetizers, sides, soups, and more.
Their rhubarb is shipped in batches of two pounds each and is available between January and October. If shopping elsewhere, they advise you to choose stalks that are firm with glossy skin and no blemishes. They suggest adding it to desserts and pairing it with flavors like citrus, cinnamon, and vanilla.
2. Fresh Direct

Fresh Direct is an amazing resource for those who want to add some specialty items to their regular grocery order. Even if you're not after anything rare or special, their selection of food is incredible. They have fruits, vegetables, dairy, meat, seafood, bakery items, pantry items, deli items, cheese, poultry, frozen food, prepared meals, and alcohol. Within each of these categories are more options than you could imagine, down to dragon fruit, octopus, bison, and so many cheese options.
You can even shop by categories such as kosher, organic, gluten-free, on-sale, or seasonal/holiday, so you don't have to spend time sorting through each category to meet these needs.
They do offer fresh rhubarb, though availability is seasonal and limited. If you can't get it fresh when you go looking, you can still satisfy your craving with their strawberry-rhubarb yogurt selections.
Fresh Direct also works closely with local charities and initiatives around them in New York that are fighting hunger in the area. There is an option directly on the website for you to make an easy donation to join them in supporting the cause.
Fresh Direct offers convenient home delivery to many cities across several states. Exact information on locations and shipping costs is readily available on the website.
3. Northwest Wild Foods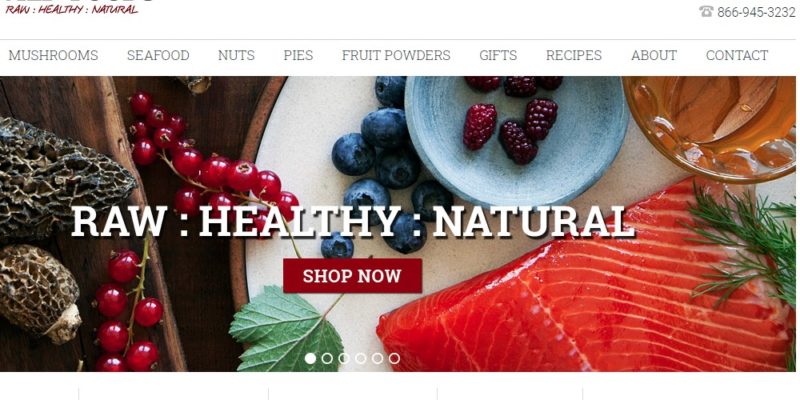 Northwest Wild Foods is a small, family-owned company in Washington that is passionate about finding rare, natural foods and delicacies in the wild around their home and beyond. They love exploring the woodlands and mountain ranges, all the while collecting a bounty of wild berries and other treasures. Their efforts often bring in some of the rarest finds, too, that you may not be able to get anywhere else.
Their favorite is the wild mountain blackberry – a tiny berry that is extremely hard to find. They've perfected the hunt in their family and have been tracking the berry down regularly for three generations. They also enjoy finding the many different varieties of huckleberries which are also rather elusive to most.
While their selection always fluctuates based on what's available and what they can find, their main categories include berries, mushrooms, seafood, and nuts. From these, they also create fruit powders and a variety of delicious pies.
They have a particular love of rhubarb, offering many products in addition to the raw, fresh rhubarb they have. Of course, the first selection on the list is a fresh, handmade strawberry-rhubarb pie. They don't stop here, though, offering rhubarb sherbet, coffee cake, jam, bread pudding, raspberry rhubarb crumble, muffins, and strawberry-rhubarb bars.
If you'd rather try your hand at making your own creations, they also have a fantastic recipe section. Here, you can find recipes for pies, smoothies, seafood dinners, scones, homemade granola, and so much more. They ship all perishable items by overnight air, and ground service is available for non-perishable items. Though this may mean different parts of your order ship separately, it's a good way to save some money.
4. Baldor Food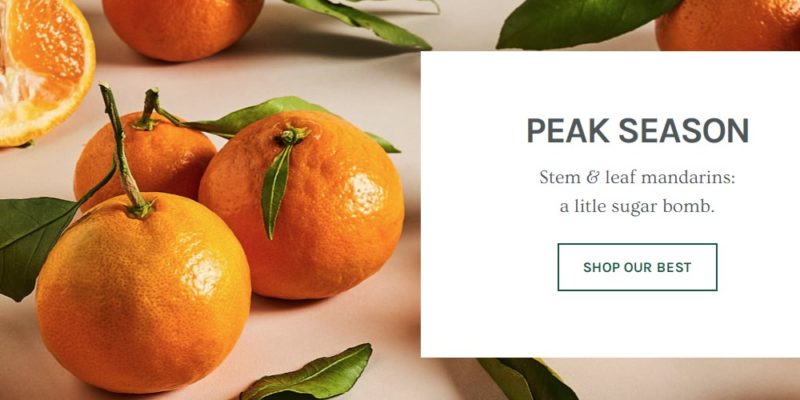 Baldor Food is a company that's just as passionate about quality food as they are about outstanding, top-notch customer service. They promise to get you what you need when you need it. They deliver on their promise with hard-working staff and a large fleet of environmentally friendly delivery trucks that are ready to go at the drop of a hat.
They're also dedicated to supporting local farms and businesses across their entire delivery area. They currently partner with more than 1,000 farms. Each one has been carefully vetted to ensure they meet Baldor's sky-high standards of quality, freshness, sustainability, and ethics. They have a fantastic variety of organic-only farms as well as specialty farms, and ones that produce rare foods. They're always working on adding more amazing farms to their network to provide an even wider variety and better, faster service.
In addition to their fresh rhubarb, they also offer two varieties of yogurt – organic strawberry-rhubarb yogurt and a special organic, vegan, coconut strawberry-rhubarb yogurt. They also have strawberry rhubarb preserves.
They make shopping on their website extremely easy, organizing their selection into specific categories like fruits, vegetables, meat, seafood, and dairy, as well as special categories for local, peak season, grocery, specialty, and organic. They deliver nationwide, offering the same promise of fast, exceptional service everywhere.
5. HEB


Rhubarb is often found at local stores, so it's not surprising that the online giant HEB offers it as well. This company has an amazing history, as it was started by a mother who was struggling to make ends meet and has since expanded to an absolute behemoth.
HEB has an extraordinary selection of products, including fruits and vegetables, meat, bread, dairy, frozen foods, pantry items, beauty products, outdoor products, and much more. There's even an in-house pharmacy and prescription service. Talk about impressive.
In addition to fresh rhubarb, they have a frozen bag of rhubarb pieces with no added sugar. This is a fantastic option if fresh rhubarb isn't available and would work particularly well in a strawberry and rhubarb pie.
6. Fresh Wild

Fresh Wild has a truly exciting selection of products. This includes items like wild morel mushrooms, frozen huckleberries, dried sweet corn powder, and black summer truffles.
Their products are carefully selected to provide restaurant chefs with everything they need to create amazing meals. Chefs even have access to wholesale pricing. Regular customers don't get wholesale pricing, but you can still order from the Fresh Wild site.
Fresh Wild doesn't just focus on exotic ingredients. They also provide plenty of familiar kitchen staples, including rhubarb. Currently, a 1 pound order of rhubarb stalks costs $24.90 plus shipping, although the price may change over time.
7. Knutson Farms

Knutson Farms is a family-centered company that focuses on rhubarb and flowers. While the combination of rhubarb and flowers is unexpected, these products seem to match the family's passions and work well on their land.
Focusing on just a few products like this means that Knutson Farms is highly specialized, which is always a good thing. Specialized companies like this tend to produce higher quality products and have greater attention to detail. That's good news for you, the customer.
The pricing is decent too, as a 6 pound box of rhubarb costs $19.99 from Knutson Farms. This gives you plenty of delicious rhubarb to work with.
Things to Consider When Buying Fresh Rhubarb Online
While rhubarb is famous for its delicious contribution to strawberry-rhubarb pie, it's good for so much more, either sweet or savory. You have several options if you want to buy fresh rhubarb online, so consider the following before you make a purchase:
Availability
While rhubarb is versatile and yummy, it does have limited availability in most areas. Fresh stalks are usually harvested between April and June. Some climates can get two harvests from their plants, but this isn't common.
The short harvest season means you should get fresh rhubarb while it's available. After that, frozen may be your only option.
The Source
While the harvest season may be short, rhubarb can grow across much of the Northern United States, meaning there should be plenty to go around while it's still fresh. This means that for many, it should be available locally.
As the harvest season ends and the stock becomes low, however, you might have to start ordering it from further away. The good news is that rhubarb has a decent shelf-life of about five to seven days if kept in the fridge. This means that an extra day of transit won't necessarily cause it to go bad.
Other Products
Lastly, consider what other rhubarb related products they have available. Other than pie, rhubarb is great in yogurt, jams, spreads, cakes, muffins, and more. These things are also great options to have when fresh rhubarb becomes more scarce as summer comes to an end.