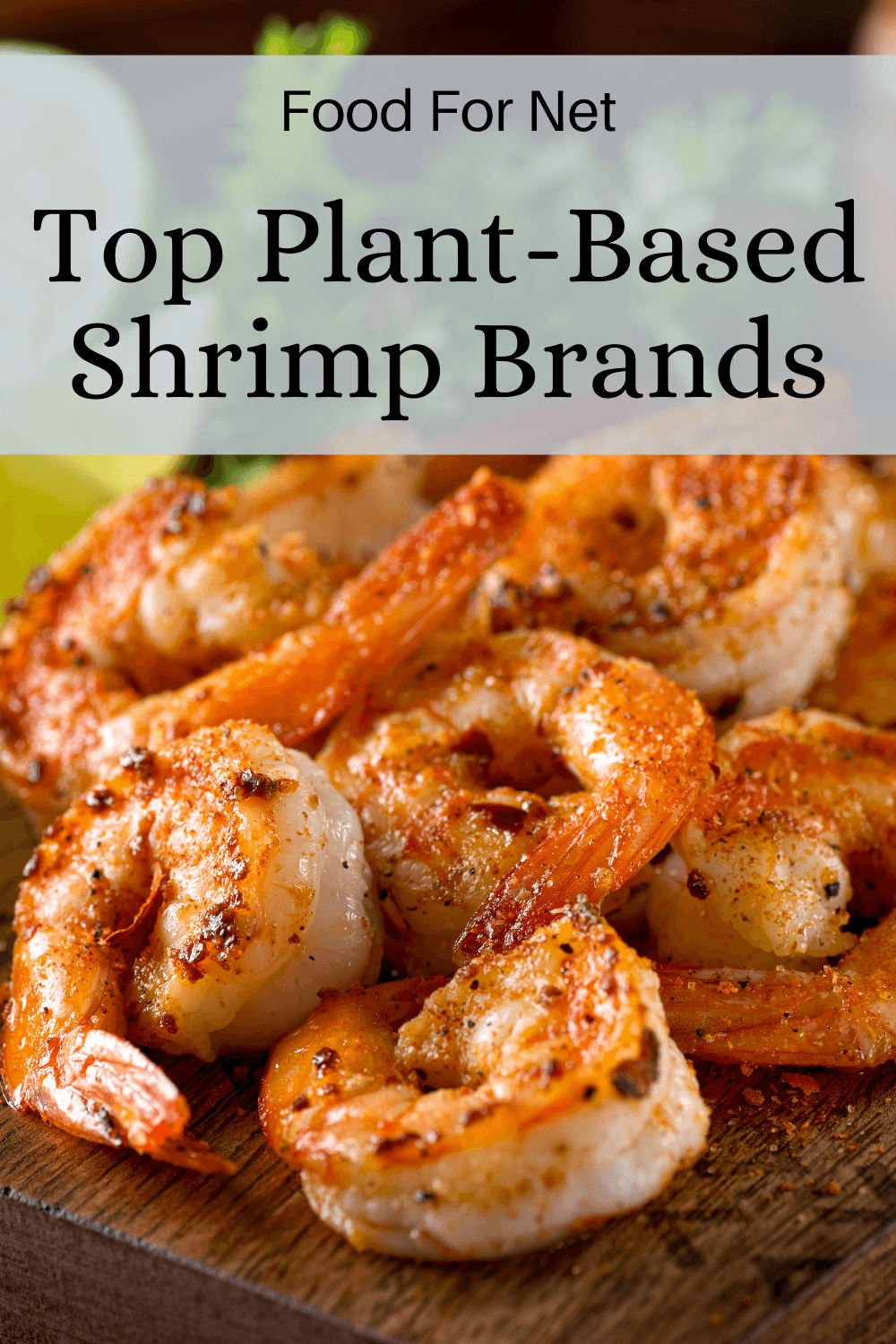 Seafood is an interesting category. Like meat, there are many different species to pick from, each with its own flavors, textures, and even value. Also, like meat, some seafood is much more expensive and considered much fancier than others. Although seafood may be delicious, the farming and harvesting practices are quite often not humane nor environmentally friendly. Even when they are, many people are, of course, opposed to eating living things regardless.
If that's the case, you may be more limited, but it doesn't mean to have to give up the experience entirely! Plant-based meat replacements are popular and plentiful, and fortunately, the same can be said for seafood. Getting the texture right is tricky, but many plant-based shrimp brands do get it just right. New Wave Foods is a popular example, but they're not the only ones!
So, break out the (plant-based) cocktail sauce and get ready to wow your guests with these amazing appetizers, or enjoy them yourself as a nice side to any dinner or as a nice snack.
The Best Plant-Based Shrimp Brands
1. New Wave Foods Shrimp

New Wave Foods Shrimp is one of the most authentic and delicious plant-based shrimp options on the market. They've made it in such a way that you can do with this shrimp just about anything you could do with the real thing – grill it, bread it, sauté it, bake it, fry it, the list goes on. Or, you can simply dip it and enjoy it plain!
Not only are these shrimp delicious, healthy, and fish-free, but they offer many environmental benefits as well. From processing to packaging, they're as environmentally friendly as possible while the ingredients come from sustainable sources.
Ingredients include seaweed and mung bean protein – both extremely healthy ingredients with protein and plenty of nutrients to offer. The company puts these and the rest of the ingredients together in such a way that perfectly mimics the texture of shrimp, so that you won't even know the difference. In addition to being fully vegan, the shrimp are also kosher! There are plenty of recipes posted on the main website if you're looking for inspiration, too.
2. Sophie's Kitchen

Sophie's Kitchen is another brand that's created a top-notch shrimp replacement. Cooked properly, the result is a crispy, golden-brown shrimp that's perfect for anything from shrimp tacos to a quick snack. In addition to being plant-based, they are also gluten-free, soy-free, and non-GMO guaranteed. The company particularly loves their shrimp tacos, the recipe for which is posted on their website for all to see and enjoy!
The ingredients here include rice flakes, konjac powder, pea and potato starch, and more. Their flavor is accomplished through several spices like paprika, white pepper, and turmeric. There are 190 calories per serving along with four grams of fiber, four grams of protein, and small amounts of calcium, iron, and potassium.
In addition to their shrimp, they've got a few other things to offer like crab cakes, fish fillets, smoked salmon, and tuna. All of these are plant-based and vegan like the shrimp, and all are equally as delicious. The tuna is especially high in protein and the fish fillets are amazing in a fish taco.
3. Be Leaf Shrimp

Be Leaf has many amazing and delicious plant-based meat alternatives to offer, including seafood like shrimp! Their shrimp has the same texture and flavor as real shrimp and is perfect for creating just about all of your favorite shrimp recipes.
The ingredients here are pretty simple and minimal, featuring konjac powder, vegetable root starch, and vegetable gum to create the texture. Flavor is then added with a mix of spices and brown sugar. They also come fully cooked so all you must do is reheat them, making for a super convenient meal or snack. This also means they can be kept frozen in the refrigerator for quite some time – up to 18 months.
Other seafood options from Be Leaf include salmon, calamari, and a nice fish fillet. Be Leaf was only founded in 2017 so they're fairly new to the scene, but they're committed. They work hard to produce quality vegan products that are healthy and wholesome and are always working to expand their product line.
4. Plant-Based Seafood Co.

The Plant-Based Seafood Co. is a unique company that focuses on meatless seafood replacements specifically. Plant-based meat is growing increasingly popular all the time as people want healthier, more eco-friendly options. Seafood, though, can be tougher because it has such a unique texture in addition to varying flavors.
Shrimp is a common seafood choice because it's tasty, mild, and bite-size. It's great for snacks, meals, and even appetizers at a party. They call their line of seafood "Mind Blown" because they know it'll blow your mind how close these things are to the real deal.
For shrimp, they have two options – regular dusted shrimp and coconut shrimp. These shrimp are similar to others in the category, with konjac powder, vegetable gum, and vegetable root starch making up the base. They also use quite a few seasonings and spices to create their unique and delicious flavor.
The plain shrimp has 90 calories per serving, which is five pieces. They also offer three grams of fiber and four grams of protein, no cholesterol, and minimal sugar.
5. All Vegetarian Vegan Shrimp

All Vegetarian Vegan Shrimp is one more amazing brand that's perfectly recreated the taste and texture of authentic shrimp. Vegan, gluten-free, and soy-free, they cater to many diets and lifestyles. They're perfect for munching on as a snack or using in your favorite shrimp recipes.
They don't come with any heavy seasoning or flavoring so you can do what you wish here. Using spices, sauces, and more you can create any number of unique shrimp recipes. The ingredients include sunflower oil, starch, pea extract, seaweed extract, and a few others. The seaweed is a unique ingredient that not all meatless shrimps use, and it offers many health benefits of its own.
Each serving of this shrimp contains 61 calories, no cholesterol, a little protein, and only half a gram of sugar. These shrimps are sold and fulfilled through a vendor that has a huge selection of other healthy products for you to enjoy as well, from other foods to personal care products. They also have plenty of resources including recipes, guides, and information on living a healthy life and determining the healthiest ingredients to use.
Homemade Plant-Based Shrimp and Sauce Recipes

Shrimp in general, whether you're getting the real thing or plant-based, has a rather mild flavor. That's why it's so often served with a cocktail sauce or some other kind of glaze or seasoning.
Below are some recipes that contain not only homemade, plant-based shrimp sauce but some shrimp recipes as well. You can choose to attempt the whole thing and make your own plant-based shrimp at home, or you can just use the sauce. Either way, homemade sauce, in any form, is quite often much healthier than store-bought as you can avoid fillers and preservatives.
Mushroom Shrimp
Mushroom Shrimp Sauce uses king oyster mushroom stalks as the base of the shrimp itself, along with flour, ground flaxseed, and breadcrumbs for the outer layer. The process here is a little involved and tricky, but the result is no doubt tasty if you master it! The great thing about cutting the shrimp out of mushroom stalks is that you can also adjust the size and shape if you want. Smaller pieces if you're making a snack, or larger ones if you're doing a meal, etc.
The accompanying sauce calls for vegan mayonnaise, paprika, onion powder, cider vinegar, hot sauce, and tomato puree. You can also omit the hot sauce or use a milder version if you don't want it super spicy. Unlike the shrimps themselves, the sauce is easy to make, requiring only one step in blending it all together.
Simple Shrimp Sauce
This simple sauce recipe calls for similar ingredients for the shrimp itself – oyster mushrooms and breadcrumbs being the common denominators. It also calls for a vegan egg replacement, however, which may add some additional taste and texture.
This recipe also has a recommended accompanying sauce, and it's wonderfully simple. All you need is ketchup, lemon juice, and horseradish. If you're concerned about the sugar content in ketchup, you can purchase a special low-sugar option or even make it yourself and use as much or as little sugar as you want.
These three may seem like an unlikely combo but once combined, they offer a unique and delicious experience. The horseradish can also be adjusted to suit your taste and preference, some may prefer much larger amounts than others.