It's hard to find a nutrition topic that's more heavily debated than carbs. Many people argue that carbs have important roles and are an essential part of a healthy diet. Others claim that carbs increase inflammation, weight gain, and disease risk. So, which is true? Are carbs good for you or should you avoid them?
This is nutrition we're talking about, so the answer isn't simple. Instead, carbs have their positive features and their negative ones. They can be healthy for some people in some situations and a poor choice at other times.
To talk about this topic, we need to begin with carbs themselves. Carbohydrates, or carbs for short, are one of three main macronutrients that you find in food. The others are fat and protein.
There's no denying that carbs are important. Our bodies convert them into glucose, which is the primary fuel that our bodies and our brains need.
Still, important or not, some theories suggest that we can safely cut our carb intake far down. We can get energy from fat too, as many low carb and keto dieters have proven. That brings us back to the question of whether carbs should be a part of our diet or whether it's time to cut them out entirely.
Are Carbs Good For You?
The Types Of Carbs
The Benefits Of Carbs
Why You Might Avoid Carbs
Getting The Most Out Of Carbs
What About Low Carb Diets?
Carbs Versus Fat For Energy
Final Thoughts
More than anything else, carbs are a source of energy. They're converted to glucose in the body, which is then used throughout the body for energy. This is why sugary foods often give you a boost of energy and why you often feel tired if you're not eating enough.
Current guidelines often suggest that anywhere from 45% to 65% of our calories each day should come from carbs.
Yet, despite that recommendation, there is no current figure for the amount of carbs you need each day. This is partly because, as important as carbs might be, we don't need a large amount of them to survive.
History is a good clue here. Human populations have varied dramatically in their carb intake. Many populations rely on carbs as their main source of energy, while others have traditionally included very few sources of carbs.
The latter populations suggest that carbs, while they may be beneficial, are not irreplaceable in our diet.
The Types Of Carbs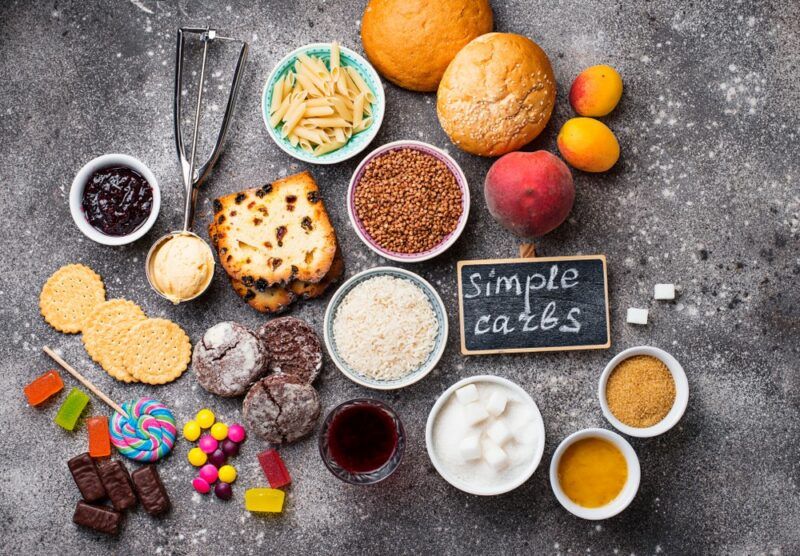 To look closely at the benefits and risks of carbs, we need to first talk about the different types. Carbs can be classified into a few rough groups, starting with simple carbs and complex carbs.
Simple Carbs
As the name suggests, simple carbs have a basic chemical structure. They often just contain one or two types of sugar. The single sugars are called monosaccharides, while ones with two sugars are called disaccharides instead.
The simple nature of these sugars means that they are quickly digested in the body.
This rapid digestion means that simple carbs can strongly affect your blood sugar levels, often giving you blood sugar spikes and later crashes.
The source of simple carbs is another serious problem. You'll often find them in highly processed and refined foods, including sugary sodas and candy. Many foods end up being high in simple carbs and are low in useful nutrients.
However, simple carbs also turn up in healthy foods, including yogurt, milk, fruits, and vegetables. You often won't get a blood sugar spike and crash with such foods either, as the fiber and protein help to balance out the blood sugar effect.
Complex Carbs
Complex carbs have a more involved structure, which includes a long chain of sugar molecules. This is added complexity means that it takes your body much longer to digest the carbs. The carbs release their energy slowly and you don't get a blood sugar spike from them.
On average, foods containing complex carbs tend to be less processed and contain more nutrients than ones focusing on simple carbs instead. This is another reason why complex carbs are better for you.
Whole Versus Refined Carbs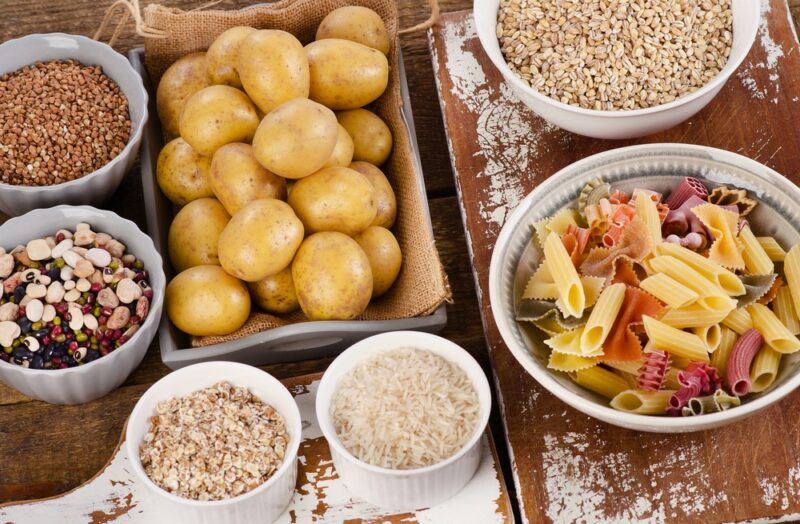 There are also refined carbs, which can be simple or complex. The term refers to how the carbs have been through processing. Their nutrients are often stripped in the process, making them less nutritious than they could have been.
While this type of refinement has advantages too and is sometimes necessary, refined carb foods tend to be less healthy than those that rely on unrefined carbs. Plus, they often have fewer nutrients than their whole food counterparts and may have a variety of undesirable additives too.
You'll often find that they're high in sodium and sugar too, which make things even worse.
White flour is a classic example. This is an ingredient that many of us grew up with, yet it is highly processed and you're missing out on many of the important nutrients that wheat has to offer.
This is why having a toast for breakfast generally doesn't keep you full for long. You'll often get a blood sugar spike followed by a crash, then find that you're craving snacks.
You'll find refined carbs in a variety of foods, such as white bread, regular pasta, cakes, cookies, pizza, soft drinks, and energy drinks.
Whole carbs are the opposite of refined ones. These are carbs that have been left as they are, so they still offer all the nutrients found in nature. Vegetables, legumes, whole grains, and quinoa are all sources of whole carbs, as are starchy goods like potatoes.
Fiber and Resistant Starch
Fiber and resistant starch are two other interesting types of carbs. They're notable, as humans don't have the enzymes needed to digest these types of carbs. However, this doesn't make fiber and resistant starch useless, quite the opposite.
These carbs can both be a substrate for the bacteria in our gut, which leads to the creation of important short-chain fatty acids and can influence insulin sensitivity.
Some types of fiber and starch pass through our bodies relatively unchanged. These help to improve digestion and bulk out our stool, keeping us more regular. In fact, having enough fiber is important even if you're following a low carb diet.
The Benefits Of Carbs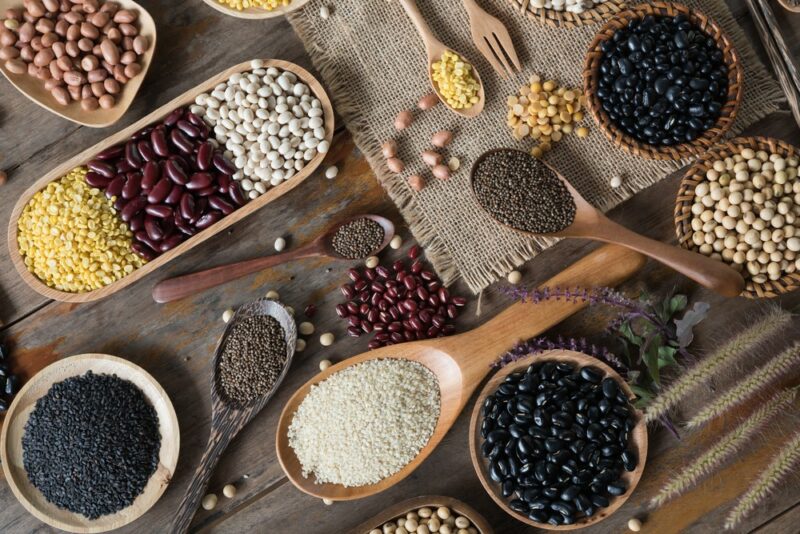 While carbs are much maligned, it's clear that a diet rich in complex carbs has many benefits. This isn't too surprising. After all, complex carbs are found in nutrient-dense foods and provide you with energy that releases slowly.
Even the fast energy release of simple carbs can be useful in some situations. After all, there are times where we do need energy more urgently.
Energy might be the main reason for eating carbs, but this isn't their only advantage. Healthy carbs can also help your body in a variety of ways, such as:
Can help to improve brain function, making us more alert and improving concentration. Carbs could even impact how we make decisions. In contrast, people following low carb diets can struggle with concentration and brain fog, especially when they first begin.
Fiber is essential for healthy digestion. It can help with your blood cholesterol levels too.
Carbs have been linked to mood regulation too, partly because of your blood sugar levels.
Carbs aren't necessarily the villain when it comes to your weight. They can help with weight loss too, partly due to how fiber can help you to feel full and satisfied.
If you choose your carbs well, you can see benefits to heart health, cancer risk, sleep, and overall energy as well.
The energy that carbs release is essential when you're doing high-intensity workouts. You'll often need some energy that releases quickly and other energy that is more slowly released. Both effects are easily seen from carbs. In contrast, the energy from fat is less easily accessed, making low-carb diets less powerful for performance.
Also, many high carb foods are nutrient dense. Anyone wanting to decrease carb intake needs to be certain that they get their nutrients elsewhere. This can be a little tricky, as carbs are present in so many different foods.
Why You Might Avoid Carbs
As you can see, there are clear advantages to carbs. Most of the issues come from simple carbs and the types of food that contain carbs, rather than carbs themselves.
Still, carbs are the only part of our diet that directly increases levels of glucose in the blood. Blood glucose levels strongly influence insulin secretion and are also related to the risk for chronic disease, including type 2 diabetes and heart disease.
Dramatic changes to blood sugar levels aren't good for your health. You can mitigate the effect by focusing on complex carbs and making sure that you're getting plenty of protein and fiber in your diet too. Still, even by choosing foods well, your blood sugar levels will change over time.
Low carb dieters often suggest that this type of shift is a bad thing – that it's better to keep your blood sugar levels more stable and to avoid carbs as much as possible.
Getting The Most Out Of Carbs
The differences between complex and simple carbs show that, in most cases, the healthiest approach isn't to cut carbs out entirely. Instead, you get more benefits by carefully choosing the carbs that you eat.
Focus on complex carbs and whole foods whenever you can. These offer more benefits than heavily refined products and will help to keep your blood sugar levels stable.
Whole grains, vegetables, and legumes are all fantastic sources of healthy complex carbs.
However, when you're focusing on whole grains, watch out for products where the grains are ground, like with many whole grain breads. You still get the same nutrients when the grains are ground compared to when they're whole, but your body digests the ground grains faster. This can lead to the blood sugar spikes that you're trying to avoid.
What About Low Carb Diets?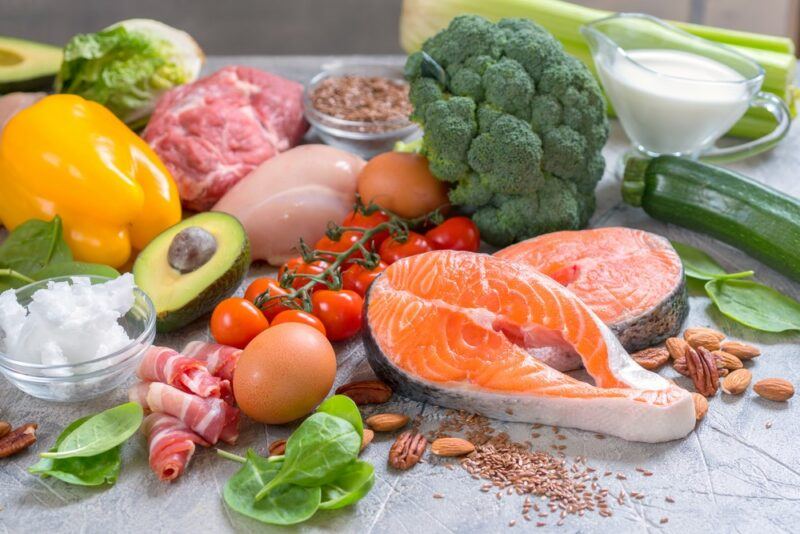 Low carb diets take a different approach. Instead of focusing on swapping simple carbs for complex carbs, they suggest that you decrease your carb intake overall.
You still need energy, so most of the time you'll be eating fewer carb rich foods and more fat rich foods instead. Some versions increase your protein intake as well.
While shifting to a fat-focused diet might sound strange for health and weight loss, there is plenty of merit to the idea.
For one thing, fat alone doesn't make you gain weight. It's simply a source of energy – just like carbs. Most of the apparent negative effects of fat come from unhealthy diets, ones that are low in nutrients, high in calories, and heavily rely on trans fats and saturated fats.
Plus, the shift away from carbs often means cutting out most processed foods. In doing so, you often end up with a more nutrient-dense diet, one that improves your health in a variety of ways. It's easy to see how this could be powerful.
There's another advantage too. Most low carb diets focus on decreasing your net carb intake. Net carbs are calculated by subtracting the number of non-digestible carbs in food by the number of digestible ones.
The upshot of this is that you're still getting plenty of fiber, even on a very low carb diet.
Are Low Carb Diets Healthy?
There's little doubt that low carb diets are beneficial in the short term. They provide you with plenty of nutritious foods, rely on whole food ingredients, and still contain fiber.
Low carb diets have also been linked to a variety of health benefits. You'll often see them promoted as a way to lose weight, to improve energy, to decrease your blood pressure, and to improve your digestion.
Such diets are even thought to help with cognition and heart disease risk – features that are normally associated with carbs. These aren't baseless claims either. Research supports a variety of benefits from low carb diets.
Keto Diets And Health
How many carbs you're eating depends on the type of diet that you follow. Some low carb diets just focus on cutting down your carb intake. With these, you're still allowed all your favorites, like rice, pasta, and bread. The trick is simply to cut down your intake as much as you can.
Other diets are stricter about your carb intake, including Atkins and keto.
One of the most extreme is called the keto diet. You've probably heard of it before. This diet was once used as a form of therapy for epilepsy. These days it's become mainstream as a way to improve health and lose weight.
The idea is that you're keeping your carb intake low enough that your body switches into ketosis – a fat burning mode. Ketosis also helps to stabilize your blood sugar and insulin levels, while producing ketones, that have been linked to other health benefits.
There is strong evidence for health benefits from keto diets, but the approach is also very controversial. Many nutritionists even claim that it is one of the worst diets for your health.
Part of the issue is that the keto diet goes against healthy eating ideas that we've held for a long time.
Another problem is that keto is a highly restrictive diet. While there are many foods that you can eat, you also need to pay close attention to your carb intake and choose ingredients wisely. Restrictive diets like this can feel overwhelming when you begin and don't work well for everyone.
Keto isn't fun when at the outset anyway. You might experience flu-like symptoms as your body adjusts. These disappear after a while, but may come back if you give in and binge on carbs.
What About Long-Term Effects?
While low-carb and keto diets appear to improve health for many people, most of the research has been relatively short-term. We still don't know what happens if you follow a low carb diet for decades or even longer.
The main indication we have is that some traditional diets have been low in carbs and still did well. Even so, our modern lives are vastly different from those of traditional tribes and of our ancestors. What was healthy for them might not be so for us.
Thinking about long-term effects is particularly important for keto dieters. With keto, you're forcing your body to use fat as the main energy source. Doing so appears to be healthy, even beneficial, in the short term. There are many questions to be answered about long-term benefits versus risks.
How To Follow A Healthy Low Carb Diet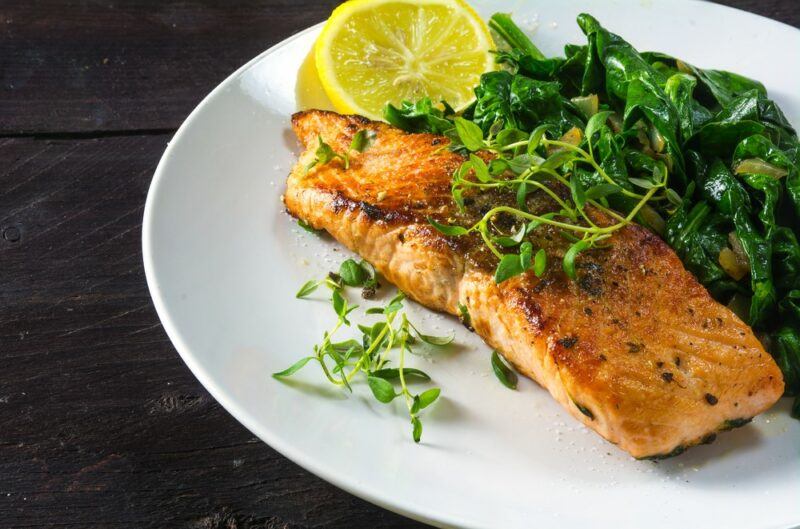 Regardless of the diet you choose to follow – quality matters. The specific foods you choose will often influence your health much more than the amount of carbs you're eating.
To do so, you don't just cut down your carbs and focus on fat. You also look for nutrient dense foods and those with healthy fats, including fatty fish, olives, olive oil, and avocados. There are plenty of delicious healthy fat rich foods to rely on, along with other types of healthy low carb foods.
The most important thing is to steer clear of processed foods. Focus on preparing your own meals using fresh ingredients. Keto cookbooks can be powerful in this area, as they offer directions and inspiration.
What About Saturated Fat?
Many low carb advocates suggest that saturated fat is healthy too.
We've long assumed that saturated fat increases the risk of heart disease and other health issues. Yet, that perspective was influenced by poor-quality research that made misguided associations. The early research even left out a lot of data and ignored key factors.
These days, we're learning that while saturated fat may increase some heart disease risk factors, it doesn't appear to increase the risk of heart disease itself. In fact, the entire theory about saturated fat, cholesterol, and heart disease may be inaccurate.
This means that foods like butter, cheese, and even coconut oil might not be as unhealthy as we assume. However, it's still wise to moderate your saturated fat intake. Focus on unsaturated fats wherever you can and use saturated fat occasionally.
After all, there's much that we don't know about the field yet, including the impacts of high long-term saturated fat intake. We do, however, know that diets rich in monounsaturated and polyunsaturated fats contribute to long-term health.
Carbs Versus Fat For Energy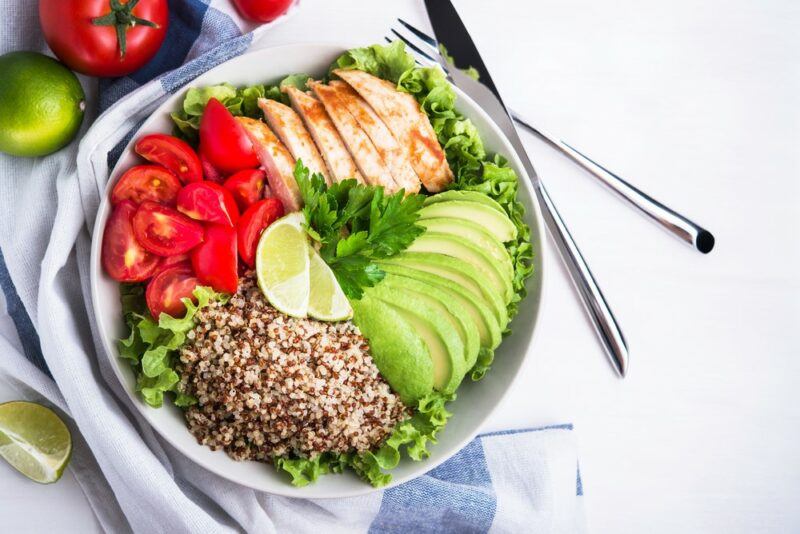 It's clear that our bodies use a combination of carbs and fat for energy. To be healthy, we need to make sure that our energy intake doesn't greatly exceed what our bodies need.
Doing so often involves carefully choosing food and perhaps cutting down on the amount of carbs or fat that we consume.
We've already talked about the benefits of healthy carbs, along with how a low carb diet can be helpful in some situations. But, which is better? Should you keep carbs in your diet and focus on complex non-refined carbs that give you many benefits? Or, is best to cut your carb intake right down and focus on nutritious high-fat foods instead.
There isn't a simple answer here.
As we mentioned earlier, human populations vary in their energy sources. Some have traditionally relied on carbs much more so than others. It's clear that humans can survive and even thrive on a variety of macronutrient balances.
It's also clear that carbs themselves don't cause obesity any more than fat does.
Researchers don't currently know what the ideal eating approach is, if one even exists. No matter how you eat, there will always be some tradeoff between benefits and risks.
Besides, diet is inherently complicated. The way our bodies respond to food is influenced by countless factors, including some that we can't measure.
The main thing we can be confident about is that the quality of what you eat matters – regardless of your daily carb intake. You'll see the most benefits by focusing on nutrient-dense whole foods as much as possible, while limiting your intake of highly processed foods, simple carbs, and anything with added sugar.
Focus on whole foods instead and cook meals yourself whenever you can.
Final Thoughts
The question of whether carbs are healthy is still very loaded. You'll get different answers depending on who you ask and when.
The best answer we can give is that carbs can be healthy, when they're part of a healthy diet and are well chosen. You might see benefits by cutting them out, but if you do so, make sure that the foods you replace them with are healthy and nutritious too. In the end, carbs are just one part of your health equation.
Frequently Asked Questions
How Many Carbs Should I Eat A Day?
There's no single answer to this question. Conventional recommendations suggest that 45% to 65% of your daily calories come from carbs. For a 2,000 calorie diet, this calculates to between 900 to 1,300 calories or 225 to 325 grams of carbs.
But, many people say that this is far too much. If you're following a low carb diet, you might cut this down to 100 to 150 grams of carbs. If you're a keto dieter, you're often aiming for between 20 to 50 grams of net carbs per day.
The best answer really depends on you. Some people do well and remain healthy with plenty of carbs in their diet, while others need to cut their carb intake down much lower to remain healthy.
Are Carbs Bad For Weight Loss?
Well… not entirely. Carbs are a source of energy. Consuming too many carbs will lead to weight gain, true, but the same is true for fat and protein.
If you're trying to lose weight, the trick is watch your calorie intake. Some people do so by cutting down on carbs and increasing their protein intake. But, you could cut down on fat instead or try to balance the different macronutrients.
Are Carbs Good For Building Muscle?
Carbs are actually relevant for muscle building, as our bodies burn carbs before they burn protein. So, if you're consuming carbs regularly, your body won't burn the protein in the muscles you are trying to build.
Are Carbs From Fruit Bad?
Carbs themselves aren't really good or bad. And, fruit is one of the best sources of carbs, as you're getting plenty of nutrients, fiber, and antioxidants at the same time.
It's certainly much better to get your carbs from fruit than from candy or highly processed foods. Don't forget to watch your portion sizes though, as the sugar in fruit still adds up.
What Are The Best Carbs For Energy?
Complex carbs are best for energy, as our bodies need time to break them down. Because of this, the carbs give you long lasting energy (compared to simple carbs, which give you an energy hit that quickly dissipates).
Fruits, vegetables, whole grains, and legumes are fantastic sources of complex carbs. These all provide plenty of nutrients as well.