Mixed drinks are a dime a dozen these days, with new concoctions being drummed up all the time. Maybe you've even tried putting a few things together to create your own signature drink (that may or may not have been a success.)
But at the forefront of it all is the old-fashioned – one of the oldest existing recipes in the entire history of mixed drinks. Most commonly made with whiskey, the best whiskey for old-fashioned recipes is hard to decipher. Since it's dated back to the 19th century, however, we do have plenty of history to learn from. 
A classic old-fashioned contains only three ingredients and is pretty easy to make at home. You'll need some bourbon or rye whiskey, simple syrup, and bitters. Put simply, bitters are a form of neutral, high-proof alcohol that has been infused with plant matter like spices, leaves, bark, roots, etc. 
Bitters can be bought at the store and kept on hand for when you're craving a classic old-fashioned. In addition to your three base ingredients, the garnish is pretty important.
If you choose something too sweet it'll overpower the cocktail and cause an imbalance. Your best bet is citrus. This creates the perfect balance and adds a nice scent. 
Lastly – be deliberate with your ice. This may sound silly, but it's important. While ice is an important part of the drink, you also want to avoid dilution as much as possible. To do this, use an oversized ice cube. The larger surface area will melt slower, keeping the drink cold without watering it down too quickly. 
Many attempts have been made to reinvent the old-fashioned. Some versions use rum instead, or something less conventional as a garnish. But, nothing beats the classic cocktail made with whiskey. And, while you can turn to a whiskey of the month club, it's often better to pick out the whiskey you want to drink yourself.
Best Whiskey for Old Fashioned 
1. Wild Turkey 101 Bourbon Whiskey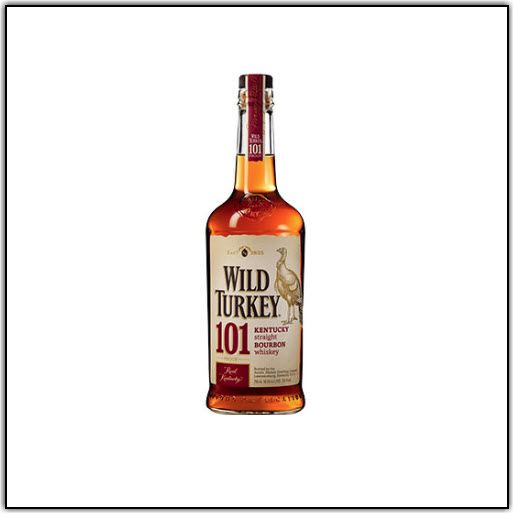 After emigrating to America from Germany, founder Jim Beam began harvesting corn. From this came a family tradition of distilling the excess grains into whiskey. This was the beginning of the Jim Beam whiskey legacy. Today, it's a recognized brand known for creating great-tasting whiskey. 
Their bourbon whiskey is sweet, fruity, and designed specifically for use in cocktails and mixed drinks. Its strong peach flavor adds a summery touch to the palate and the strong aroma of fresh peaches offers a refreshing experience. Add to that the strong and iconic notes of straight bourbon whiskey, you've got the perfect blend of sweet and woody. 
It's a great refreshment on its own or it'll make you an amazing old-fashioned. 
2. Sazerac Straight Rye Whiskey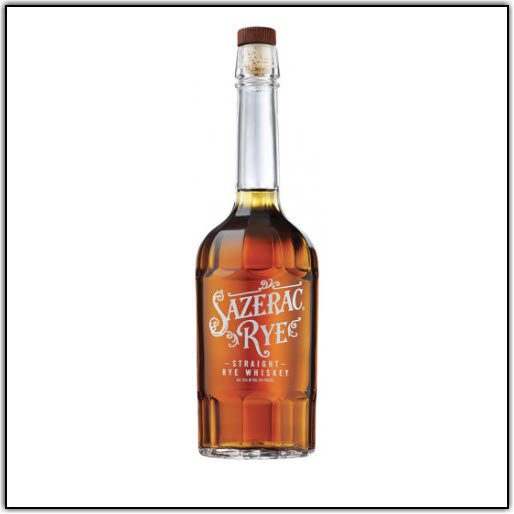 Wine Enthusiast labeled this one a "best buy" and gave it an impressive score of 95 points. This straight rye whiskey is aged for at least six years and is rumored to be a mash of 51 percent rye, 39 percent corn, and 10 percent malted barley. It offers a versatile, balanced flavor that combines sweet and spicy. 
The coppery and bronze-colored whiskey offers a mixed aroma of malt, rye, cloves, black pepper, and cinnamon. This gives way to flavors of chewy caramel, spicy rye, vanilla, and candied citrus. The finish features rye and a hint of dried fruits. 
The balanced combination of sweet and spicy offers a solid experience when enjoyed neat but also creates a perfect base for unique and delicious mixed drinks. 
3. Maker's Mark Handmade Kentucky Straight Bourbon Whiskey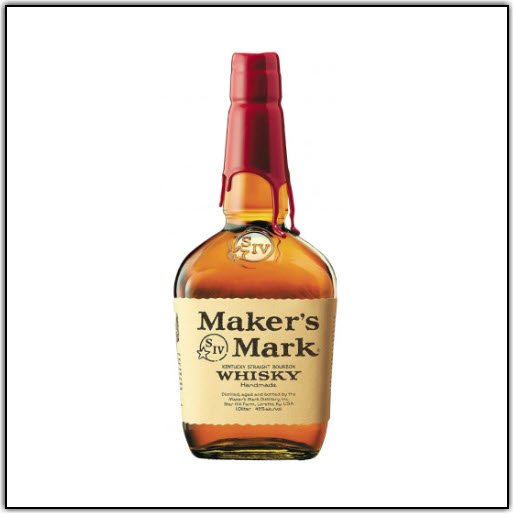 This signature bourbon whiskey is unique and handmade from corn, malted barley, and red winter wheat. The majority of straight bourbons are made with corn, malted barley, and rye. Instead of rye, this product uses wheat which offers a distinct and versatile flavor, unlike any others. 
Not only are their ingredients unique, but Maker's Mark really does leave their mark by bottling the whiskey and dipping it in wax all by hand. 
The aroma offers an immediate bourbon spice with notes of caramel, cinnamon, vanilla, and malt. The palate is similar with strong notes of bourbon spice to taste with notes of orchard fruits, caramel, vanilla, and a subtle hint of citrus. It has a long, dry finish with hints of corn, oak, and caramel. 
4. High West Rendezvous Rye Whiskey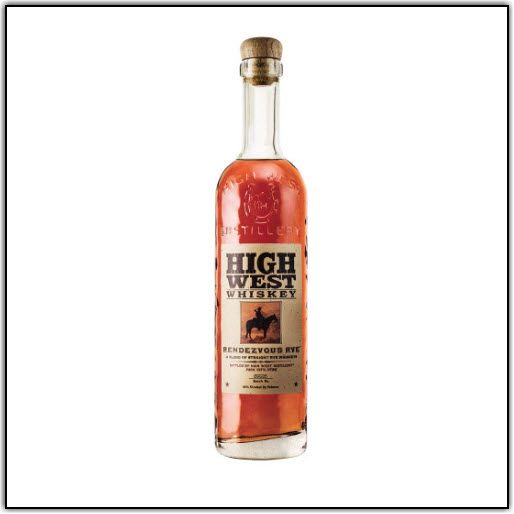 High West produced a winner in their rye whiskey. This impressive whiskey has earned many awards and titles along with a score of 95 points from Whiskey Advocate. It's all well-earned as the whiskey is highly unique and quite delicious after being lovingly aged for up to 16 whole years. 
Rendezvous rye whiskey is a blend of two straight rye whiskies – one new and one much older. The 16-year whiskey is blended with a bold and spicy six-year-old rye whiskey to create a complex and balanced final result that's enjoyed neat while also performing well in any mixed drink. 
It has a bold, spicy aroma of cinnamon, fennel, and crisp mint with a hint of rye toast. It tastes of caramel, macaroons, and vanilla with woody notes and a warming finish. 
5. Balcones Baby Blue Corn Whiskey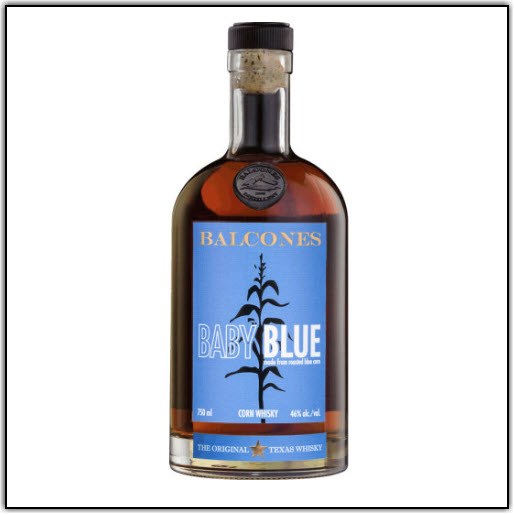 This baby blue corn whiskey is the first blue corn whiskey to be made in Texas since prohibition. Made from roasted Hopi blue corn, it offers a unique, smokey experience you won't find anywhere else. The World Spirits Competition awarded this baby blue corn whiskey a double gold medal and Drink Spirits gave it 4.5 stars. 
Balcones strives to be authentic by numbering each bottle by hand and never using any caramel coloring in the whiskey – only fresh blue corn. The aroma is even unique, featuring strong notes of butter and masa cornmeal with hints of marzipan, toasted almonds, dark chocolate, and smoked chilies.
It has a distinct and fresh aroma of baked bread. The enticing aroma gives way to flavors of exotic fruits, butter toffee, and chipotle pepper. 
History of the Old-Fashioned 

The old-fashioned is simple and easy and yet it remains one of the most popular cocktails in the world, if not the actual number one cocktail.
Drinks International named it the number one best-selling cocktail of 2020 and conducted a poll wherein almost 35 percent of bars said it was their most commonly ordered drink. 
So where did this reigning cocktail come from? It dates back to 1880 where it is thought to have officially been created by an esteemed bartender and bourbon aristocrat named James. E. Pepper. 
It's said that he invented the drink in Louisville, Kentucky before bringing it to the Waldorf-Astoria Hotel Bar in New York City, where he shared it on a wider scale for the first time. Further evidence of the drink existing in 1880 was in an article published by the Chicago Daily Tribune on February 15th. 
The article announced that the 25th mayor of New York had withdrawn from the presidential election. It tells of how the public reacted to the announcement: "Hot-whiskies, Scotch, and Irish, particularly the latter, sour-mashes, and old-fashioned cocktails were drank in honor of the event." 
Fifteen years later in 1895 a book entitled "Modern American Drinks" was published and named the "Old Fashioned Whiskey Cocktail" with the following recipe: "Dissolve a small lump of sugar with a little water in a whiskey-glass; add two dashes Angostura bitters, a small piece of ice, a piece of lemon-peel, one jigger whiskey. Mix with small bar-spoon and serve, leaving spoon in glass." 
The next piece of written evidence came in 1936, shortly after prohibition. A man who called himself simply "Old Timer" wrote an interesting letter to the New York Times, which was promptly published.
He was talking about how much damage prohibition had done to a number of classic mixed drinks, including the martini, the Manhattan, and the legendary old-fashioned. 
He's quoted describing it as such: "Time was when the affable and sympathetic bartender moistened a lump of sugar with Angostura bitters, dropped in a lump of ice, neither too large nor too small, stuck in a miniature bar spoon and passed the glass to the client with a bottle of good bourbon from which said client was privileged to pour his own drink."
While other drinks may have been permanently changed or (in his opinion) ruined, somehow, the old-fashioned has stuck to its origins even after prohibition was long over.
One notable thing that has changed, though, is the practice of offering the customer the entire bottle of whiskey to continue topping up their drink. I'm sure many would love to give this a revival! 
Though its presence in publications is but a few, it seems that neither its title nor its recipe has changed, and that's significant. Though the ingredients are simple, the combination was clearly an unforgettable one as it's survived all this time and is still enjoyed across the world. 
If you're going to try your hand at a homemade old-fashioned, start with the top-notch whiskies listed above. Play around with garnishes and find your favorite combination. Once you've mastered it, try it with a different whiskey to see how it tastes.
It's not complicated and soon enough you'll be impressing all your friends with your old-fashioned prowess. If you want to add a little flair to the experience, serve it in some of these fun and unique whiskey glasses.