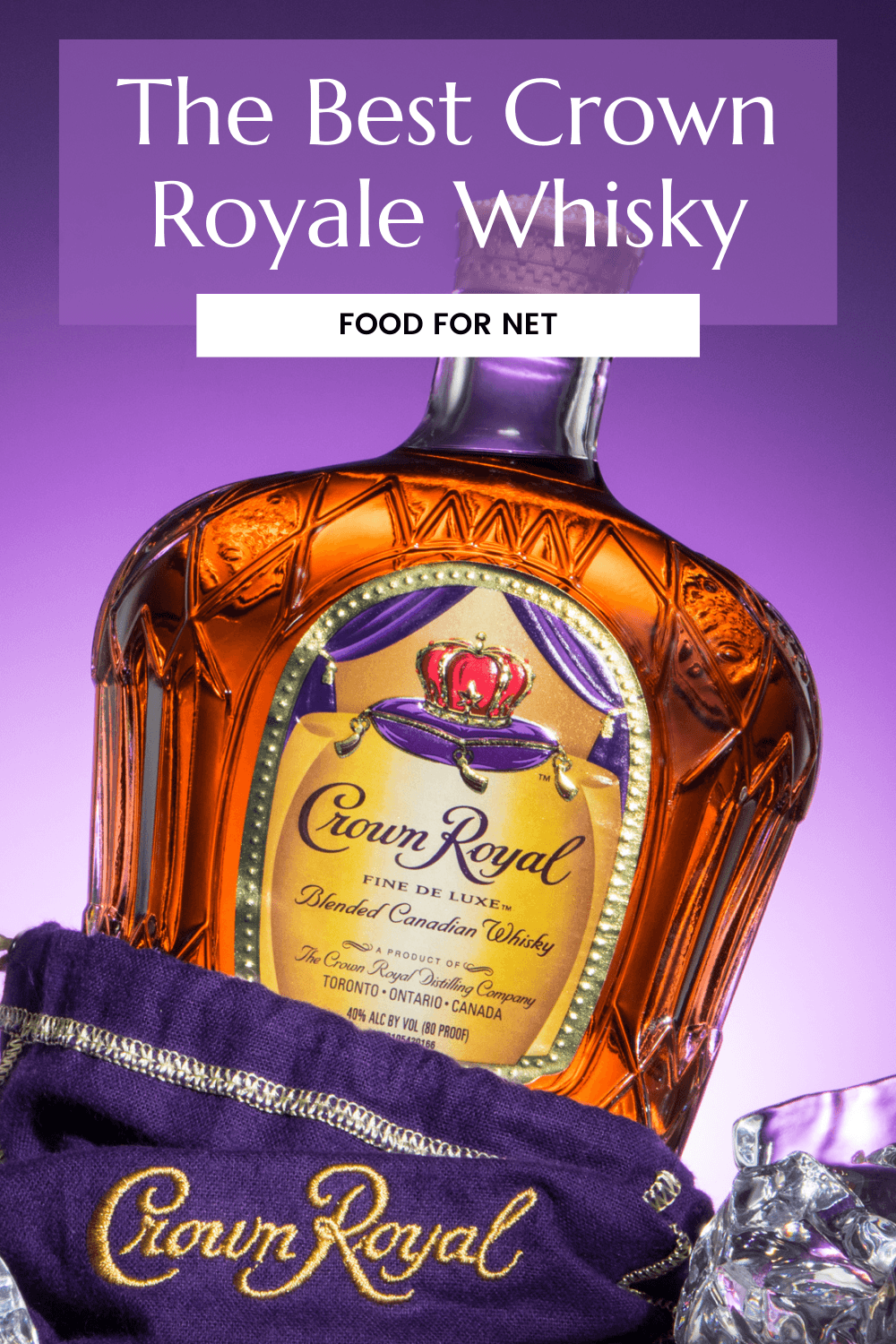 Crown Royal is an impressive Canadian brand with an interesting history and a name that fits its creation. It all started in 1939 when Queen Elizabeth and King George VI were the very first reigning monarchs to make the trip across North America, traveling by train. A local entrepreneur caught wind of their arrival and wanted to create a whisky just for them that they could enjoy in their rail car.
He sampled more than 600 blends before settling on the few that would go into his wonderful creation. In addition to testing the whisky itself, he sifted through hundreds of glass types, bottle styles, and labels before deciding on his final design. In the end, he had created what he believed to be the perfect whisky in every way. He called it Crown Royal after his quest to make it specifically for royalty.
The King and Queen were gifted 10 cases of this whisky at the beginning of their journey, and the rest is history. Since then, the collection of whiskies has grown and, of course, become quite popular. The best Crown Royal whisky is always based on this original recipe and although many blends have branched off and created entirely new flavors, the original inspiration remains the same.
The Best Crown Royal Whisky
1. Crown Royal XR Blended Canadian Whisky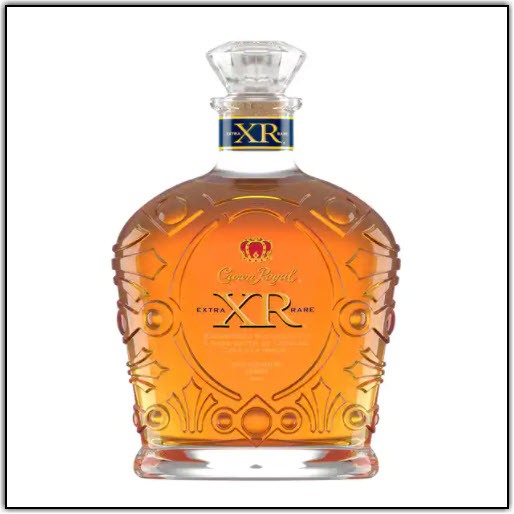 Crown Royal XR is a rare but exceptional expression from the well-decorated Canadian whisky brand. It's a blend of some of their finest whiskies and provides an exceptionally deep and complex profile. Aged and matured to absolute perfection and infused with dried fruits and honey, each sip from this bottle is an experience.
This expression is made using the same top-notch process used back in the day to craft the original drink that was served up to the British Royalty of the time. Cracking open a bottle of XR and enjoying it neat is about as close as you'll get to going back in time.
On the nose, you'll find heavy spices, sweet vanilla, and candied apple with a touch of caramel. The palate offers raisins, brown sugar, and cocoa balanced with notes of fruit, honey, and spicy Canadian rye. The finish is long, peppery, and so smooth with perfectly balanced sweetness and spice.
2. Crown Royal Northern Harvest Rye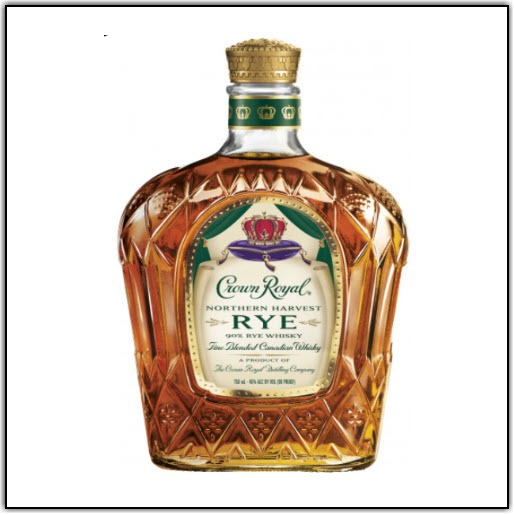 Released in 2015, Crown Royal Northern Harvest Rye is a newer expression and also the first rye whisky produced by Crown Royal. Just one year after release, Jim Murray's Whisky Bible named it "2016 world whisky of the year" and it continues to be a favorite of Crown Royal fans and rye-lovers alike, with the 90% rye mash bill giving it a very distinct taste.
The expression is made entirely from Canadian rye grains that have been certified by the #1 Canadian Western. Planted in the fall, the rye sprouts and grows until the snow comes. It finishes growing once the snow melts and matures over the spring and summer. It's a long process but it yields a perfectly smooth rye grain that is ideal for making whisky.
Although it's made with such a high rye content, it's particularly sweet for a rye whisky which may be a refreshing change for some. The aroma offers notes of cereal, apple pie, and mild spice. The palate is incredibly smooth with notes of apple, caramel, and custard. The spice typical of rye does appear mid-palate and leads into a smooth, creamy, well-balanced finish.
3. Crown Royal Fine Deluxe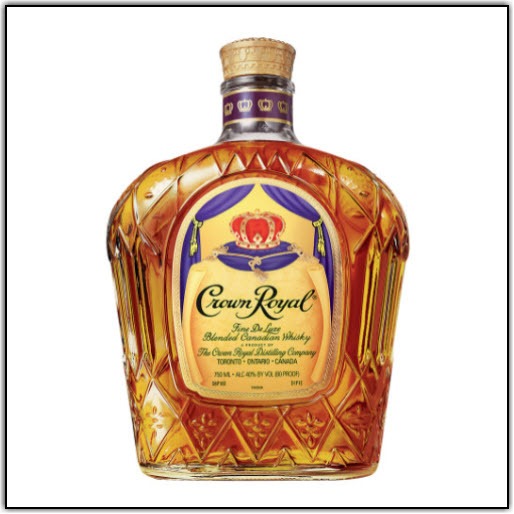 As one of the top whisky brands in the world, Crown Royal has not only made a name for themselves, but they've developed a style of whisky that is distinctly theirs – and distinctly Canadian. While each expression is unique, they all carry the Crown Royal stamp.
All of this comes together in the magnificent Crown Royal Fine Deluxe which blends 50 different whiskies. There are five recipes at the base of this masterpiece, all of which are aged for different amounts of time in various barrels. Once they have 50 perfectly aged and expertly matured varieties, these are carefully blended and bottled. The mix contains a medley of corn, rye, and barley whiskies and they all come together perfectly.
On the nose, you'll find rich vanilla, maple syrup, and fruit with a hint of nuttiness. The palate is smooth and creamy with vanilla, oak, rye spice, and sweet dried fruit. The finish is medium-long.
4. Crown Royal Blenders Mash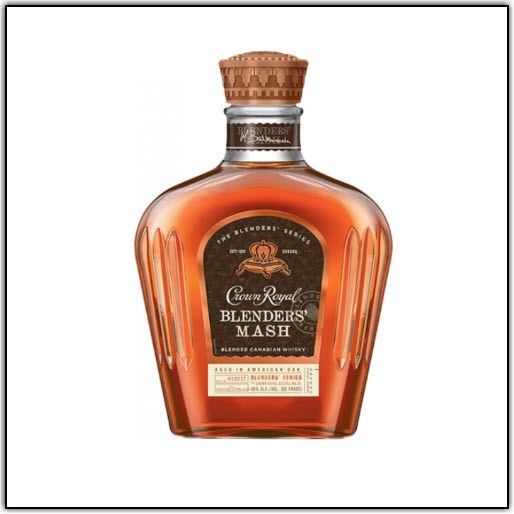 While many Crown Royal expressions are made by blending a large volume of whiskies together, the Crown Royal Blenders Mash is a little different. Made from only five carefully selected whiskies, this expression offers a different type of profile.
Once blended, the whisky is aged in new charred American oak barrels and then aged more in ex-bourbon casks before finally being declared finished. This is a unique and interesting release from their "blenders series" which has become a favorite among new fans and old brand loyalists alike. It offers a warm, sweet profile overall that is perfect for sipping or blending into some amazing premium cocktails.
On the nose, you'll find notes of sweet vanilla, warm caramelized nuts, and a touch of oakiness. The palate is simple and easy, following the nose with similar flavors. The finish goes in a slightly different direction with bold, peppery spice on the end.
5. Crown Royal Regal Apple Flavored Whisky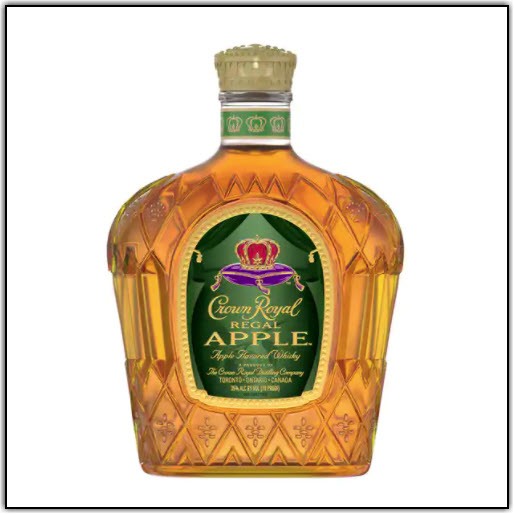 Crown Royal Regal Apple Flavored Whisky is certainly a change from the sophisticated, well-blended, and premium expressions everyone knows and loves from this brand, but it's a favorite nonetheless. It's made with a base of their traditional blend and is infused with regal gala apples, plus a touch of caramel and spice.
This creates a refined, crisp, and exquisite flavor that enchants the taste buds whether enjoyed neat or in a cocktail. Their personal recommendation is to mix it with cranberry juice and pour over ice for an easy "Crownberry Apple cocktail." This is just one option though as there are many things you can do with this fine, fruity expression. It's as smooth as the rest of their collection and offers an unmatched sipping experience when enjoyed neat.
It begins with sweet, fruity apples on the nose and leads into a complex and interesting palate. It's crisp and fresh on the palate with a sweet, fruity entry – an easy transition from the nose. Some spice kicks in mid-palate creating the taste of apple pie. The finish comes on with the tart apple flavors turning to mild notes of warm whisky. In addition to sipping and cocktails, you can use it for baking or making dessert, too!
Crown Royal Cocktails
The experts over at Crown Royal not only know their whiskies through and through, but they know how to make a good cocktail. No matter which particular expression you've chosen, their whiskies are beautifully smooth and full of character, making them perfect for creating delicious, high-quality cocktails.
They have a large library of special Crown Royal-specific recipes available for all. Start easy with the ones below, but don't be afraid to branch out and give some others a try, too.
Crown Cinnamon Apple
This one is perfect for a fall evening, to go with dessert, or as a late-night treat. It's warm, sweet, spicy, and contains easy ingredients.
Ingredients:
1.5 ounce Crown Royal Apple whisky
¾ ounce cinnamon simple syrup
¾ ounce apple cider
3 slices of apple
6 mint leaves
Splash of fresh lemon juice
Instructions:
Start by muddling mint leaves and apple slices in a shaker.
Add the whisky, cider, lemon juice, and simple syrup to the shaker.
Fill the shaker about ¾ full with ice.
Shake well and strain into your desired glass, filled with fresh ice.
Garnish with an apple slice.
If you can't find any cinnamon simple syrup for this recipe, you can easily make your own! You'll need two cups of water, four cinnamon sticks, and about 1.5 cups of sugar.
Add water and cinnamon to a small saucepan and bring to a boil.
Let simmer for 10 minutes.
Strain out cinnamon sticks.
Bring water back to a boil and add the sugar.
Stir until it's dissolved.
Let cool and add it to your cocktail!
Harvest Sour
The whisky sour is a simple, delicious, and popular whisky cocktail. Crown Royal has created their own version with two of their most popular whiskies working together. It's another warm, delightful drink that's perfect for fall.
Ingredients:
1 ounce Crown Royal Northern Harvest Rye
½ ounce Crown Royal Regal Apple
½ ounce simple syrup
½ ounce fresh lemon juice
1 dash pimento bitters
1 egg white
Grated nutmeg
Instructions:
Combine all the ingredients into a shaker with ice.
Shake until well-chilled.
Strain into a coupe glass.
Sprinkle grated nutmeg on top for garnish