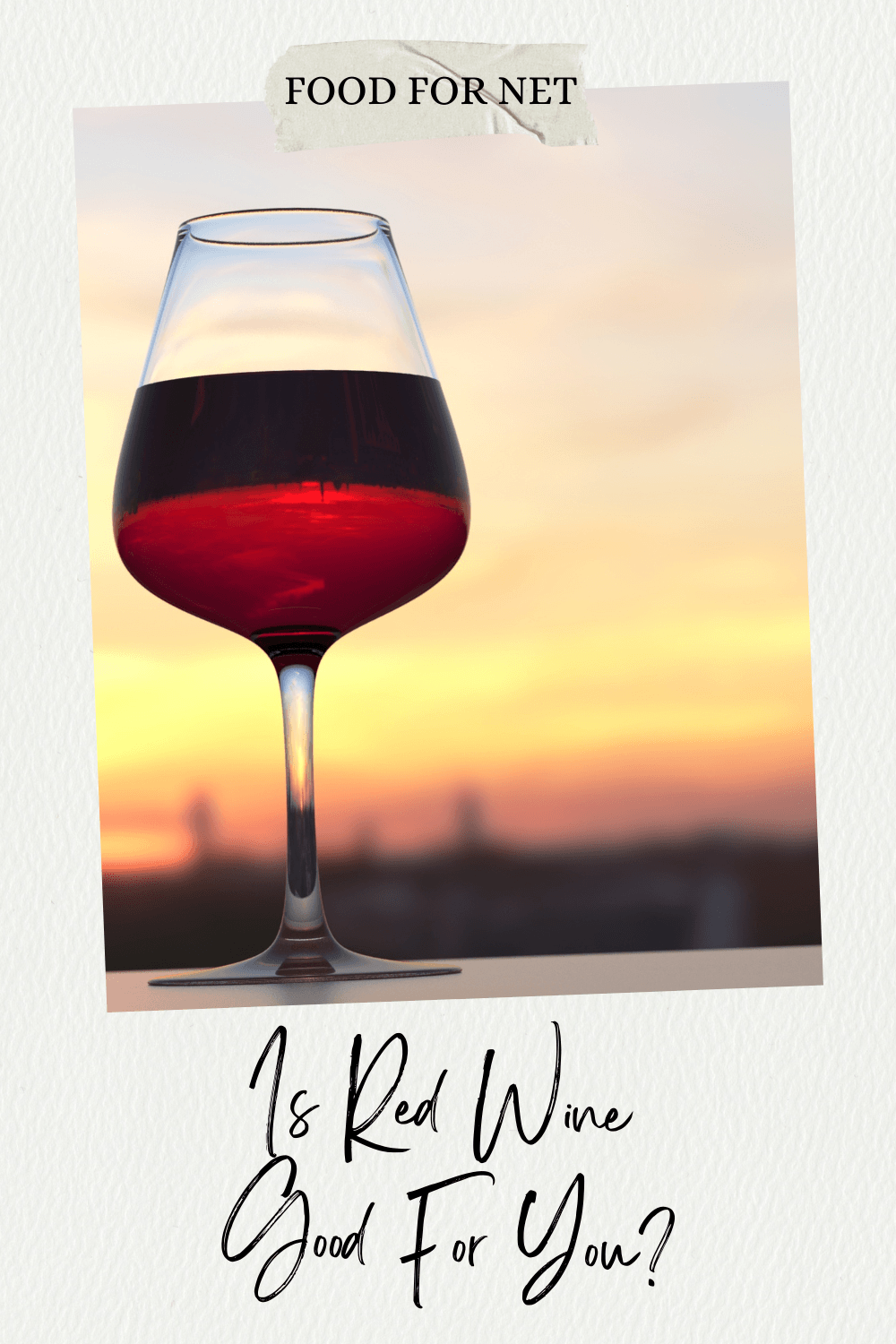 The amount of controversy that surrounds alcohol is honestly staggering. It doesn't seem to matter where we are in history, there are always some people concerned about the health, social, or spiritual impacts of drinking. However, out of all the options, red wine tends to stand out.
It's often seen as a better choice. After all, wine is often seen in the Mediterranean diet, which is revered as a healthy way to eat. Yet, when we really get down to it, is red wine good for you? Or, are most of the claims seriously overblown?
To answer that question, we need to take a close look at the compounds in wine and how they interact with your health.
Before we do so, let's start with some good news – you don't need to give wine up. Even if there were no benefits at all, you're allowed some treats in your diet.
Wine is an obvious choice, given that it pairs so well with many foods and is excellent during social occasions. Besides, there are plenty of excellent red wine of the month clubs to broaden your wine horizons.
Is Red Wine Good For You?
Red Wine, Resveratrol, And Health
Other Antioxidants In Red Wine
Benefits Of Red Wine
The Problems With Red Wine
Alcohol Free Red Wine May Be Even Healthier
Final Thoughts
Red Wine, Resveratrol, And Health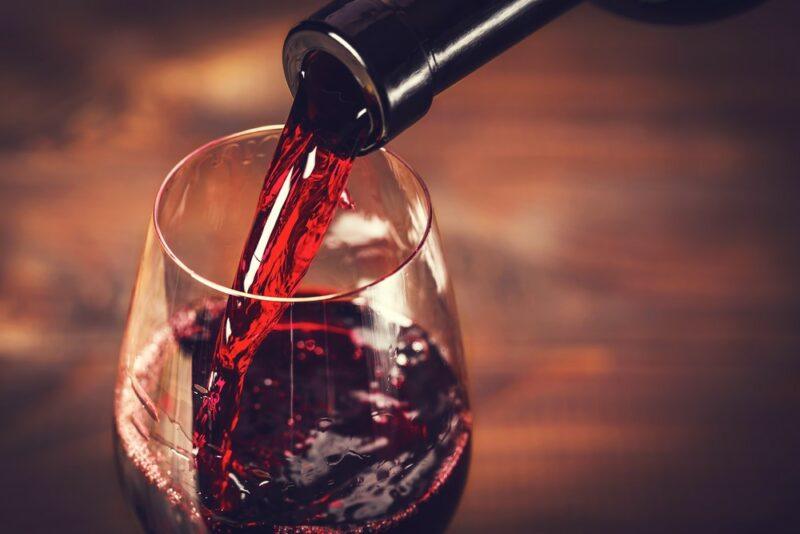 To start off with, we need to talk about resveratrol. You've probably heard about this antioxidant before, as it has featured in many headlines. It's thought to be one of the main reasons that red wine could be healthy.
Resveratrol is found in grape skin, as well as plums, raspberries, apples, and various other plants. The compound is thought to improve health in various ways, such as decreasing inflammation, lowering heart disease risk, and increasing life length.
There's a serious issue though – most of those studies didn't look at the benefits of red wine for humans. Instead, they often focused on resveratrol itself and many of them were animal studies.
There are multiple issues with this approach:
Red wine doesn't just contain resveratrol. It contains a host of different compounds. Many of these interact with our bodies and with each other. Separating out just one compound to look at doesn't provide a true picture of how wine affects us.
Most studies entirely ignore the alcohol content of red wine. This is a serious limitation, given that most of the problems with red wine come from the alcohol content.
While animal studies are useful, there are significant differences between the test subjects and humans. We can't know that the same effects will be seen with us.
Many studies used high doses of resveratrol, much more than you'd ever get in wine.
These patterns mean that we still know little about how the resveratrol in red wine influences human health.
In fact, the resveratrol levels used in the studies are so high that you'd need to drink a lot of red wine to get even close to those levels (potentially bottles and bottles of wine). At such doeses, the negative effects of the alcohol would be highly significant and would generally outweigh any benefits from the antioxidants.
Other Antioxidants In Red Wine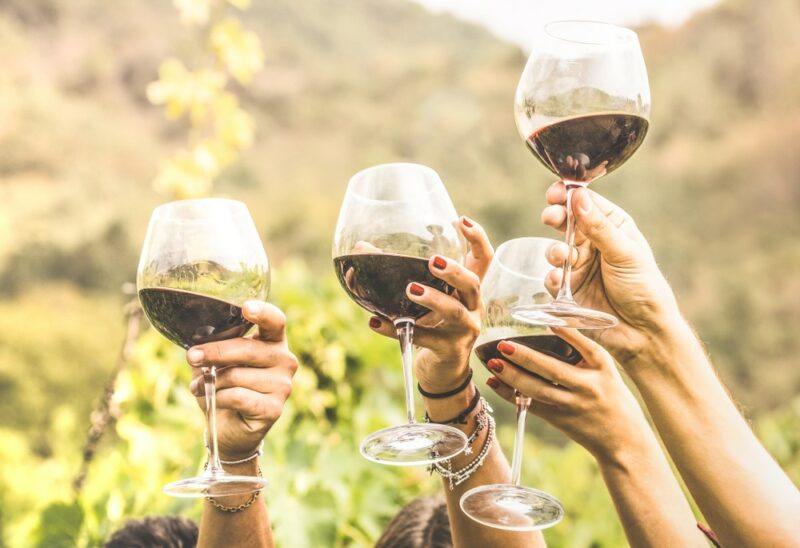 Thankfully, resveratrol isn't the only antioxidant in red wine. There are others too and some are present in higher quantities. While wine isn't an antioxidant superstar, it does contain a similar amount to many fruits and vegetables
This means that you could still see some antioxidant benefits from drinking wine regularly.
Still… antioxidants aren't exactly uncommon. They're found in many different foods and drinks, including fresh vegetables and fruits (not to mention spices!). Many antioxidant rich foods contain more nutrients than wine and are less risky as well.
This means that wine really isn't a great way to increase your antioxidant intake. You'll still need to get most of your antioxidants through healthy whole foods instead.
Benefits Of Red Wine
Of course, red wine has a host of interesting compounds. So, even if the resveratrol and other antioxidants aren't as powerful as mainstream headlines assume, red wine can still be helpful.
It May Help With Heart Health
Some studies show a link between regular red wine consumption and decreased heart disease risk. Indeed, regularly drinking red wine may help improve HDL cholesterol levels and lead to a better ratio of cholesterol types.
There's also a pattern known as the French Paradox. The idea relates to the fact that French cuisine is heavy on rich fatty foods, including cheese. Yet, despite this, their heart disease risk is low. Red wine consumption is also high in this population, leading to the theory that the wine helps to protect the population from the risks of their diet.
We can't forget about the Mediterranean diet either.
This is a healthy eating approach that's renowned for its health and longevity benefits. Indeed, the wine consumed as part of the Mediterranean diet might be one reason for the observed benefits.
There Are Other Health Effects Too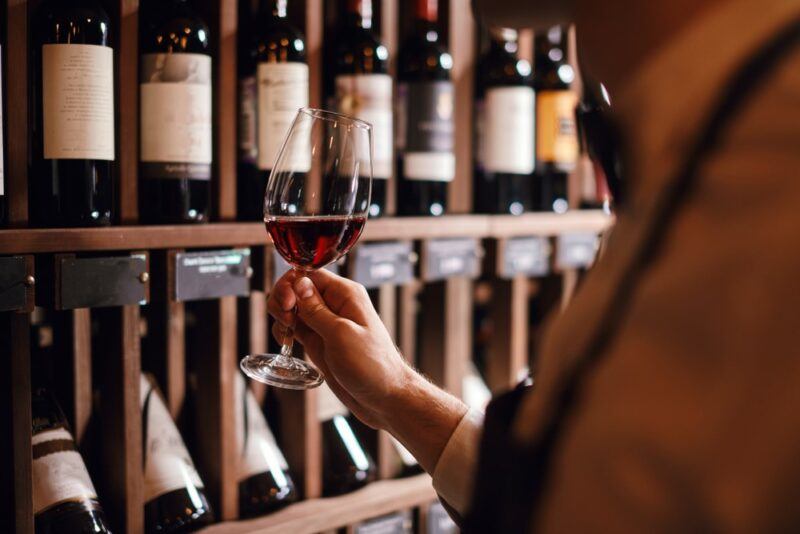 For that matter, plenty of different studies suggest that alcohol can improve health. Some of them focus on wine specifically, while others look at moderate intake of any type of alcohol.
For example, drinking in moderation has been linked to increased longevity, decreased oxidative stress, and decreased risk of type 2 diabetes.
Let's not forget about other types of benefits too, like the way that wine relaxes you. This effect is surprisingly powerful, as relaxing helps to drop down your stress levels and gets you out of the trap of chronic stress.
Alcohol also makes social situations easier, by relaxing people and decreasing inhibitions a little. This is partly why parties with wine are always a little easier than those without.
And, surprising as it may seem, that social benefit could even be relevant for health – as we all need social connections to do well mentally.
The Problems With Red Wine
Many headlines and articles make red wine sound like this amazing health tonic. While there are clear benefits, it's also obvious that red wine isn't as amazing as we often think.
The Research Is Limited
While many studies have focused on wine, there's also plenty that we don't know.
This isn't surprising, as wine contains a large number of different compounds. These all have their own impacts on the body. There's also the alcohol content of wine to think about. This is partly why you can see benefits and risks from wine at the same time (like how wine makes it easier to fall asleep, but harder to stay asleep).
Complicating matters further are the behavioral impacts.
For example, people who drink red wine regularly may be more educated, have better incomes, and eat better on average than people who drink beer instead. Most studies take a correlation-based approach, so they can't tell whether red wine is actually improving health or not.
In the end, we simply can't be certain.
There may always be some studies saying that red wine is healthy and others saying that it's not. This is one reason why it's always important to pay attention to your own body and how you feel after a glass of wine or two.
The Alcohol Content
We also need to talk about the alcohol in red wine.
While some studies have found benefits to low to moderate alcohol, there's no denying the serious negative effects that come from drinking too much. Alcohol has been linked to an increased risk of obesity and chronic diseases, along with a higher risk of an early death – not to mention all the emotional and social problems that come from relying on alcohol.
You don't need to be an alcoholic to experience these problems either.
In fact, many of us drink more than we realize or mean to, partly because it's easy to over-pour drinks and difficult to say no in social situations. And honestly, alcohol is often a shortcut to feeling good, at least for a little while.
Even drinking a little bit too much regularly could be enough to increase disease risk. This is why it's so crucial to pay attention to your wine intake
Alcohol Free Red Wine May Be Even Healthier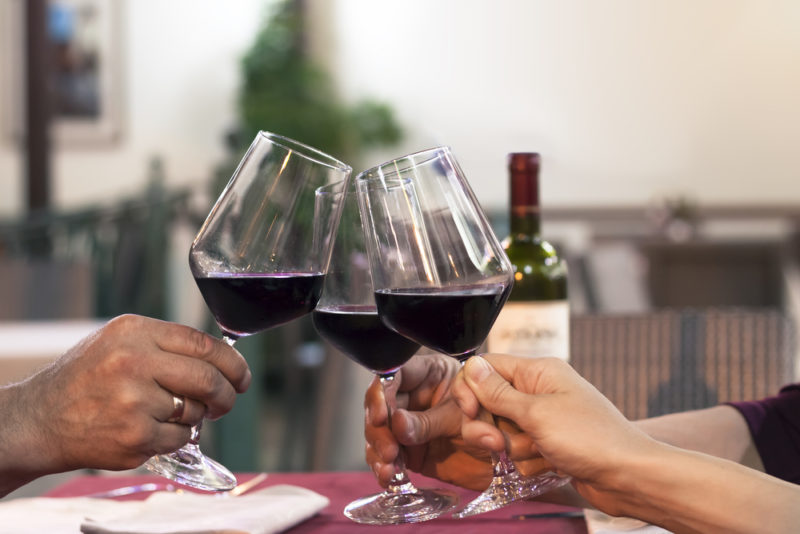 Most of the problems with red wine are linked to the alcohol content. So, what happens if you remove the alcohol? Well… the wine may end up being better for you.
True alcohol free wine (i.e. wine that has been through the vinification process and then had the alcohol removed) still contains the same antioxidants and other plant-based compounds that you find in wine.
You may need to shop around to find high-quality alcohol free wine. Look for companies that mention dealcoholization or something similar on their labels to make sure that you're not just buying overpriced grape juice.
The best companies are also careful to avoid overheating the wine when removing the alcohol. Many also are careful to be as environmentally friendly as possible. While it might take time to find a product you like, there are some truly excellent alcohol free wines out there – ones that taste just like the real thing and contain less than 0.5% alcohol.
Final Thoughts
Red wine has some benefits, like protecting your heart, decreasing oxidative stress, and helping you to live longer. It's also tricky, as consuming too much alcohol doesn't do your health any favors at all.
Perhaps the best approach is to drink a single glass of red wine most days – and always with a meal. Doing so gives you the time to savor your food and your wine. It's also relatively easy to stop at one glass of wine (especially if you put the bottle away after pouring).
If you find sticking to one glass difficult, try having wine every second day instead or perhaps having some dry days each week. Any one of these approaches gives you the benefits of red wine, while keeping the risks low.
Don't forget about alcohol free red wine either. This helps you to entirely avoid the issue of overdoing it with alcohol.
If you want to know more, check out our article about whether wine is good for you. That piece takes a broader look at the topic, considering white wine as well as red wine, along with a variety of ways that wine can influence your health.
Frequently Asked Questions
Is Red Wine Gluten Free?
Yes. Grapes are naturally gluten free and gluten containing ingredients aren't used in the fermentation process.
Be cautious with wine callers and any red wines that have added ingredients, as these may not be gluten free.
Does Red Wine Lower Blood Pressure?
It may indeed help with blood pressure, largely because of the antioxidants in the wine. However, it's important to talk to your doctor first, as people with high blood pressure are often told to limit their alcohol intake.
How Much Sugar Is In Red Wine?
Red wine is relatively low in sugar, often giving you around a gram of sugar in a standard pour. However, the sugar content can vary dramatically from one wine to the next.
If you're watching your sugar intake, look for dry bottles of red wine. Pay attention to the alcohol content too, as high ABV wines tend to contain less sugar.
Does Red Wine Go Bad?
If you keep your wine sealed and store it well, you shouldn't have any problems with spoilage. Things change once you open the wine and the flavor quality actually decreases within a day or two.
The tannins in red wine make it more resistant to oxygen than light white wines and rosés. But, you still need to drink the wine within the week – ideally within three days of opening it.
Is Red Wine Keto Friendly?
Red wine is fairly low in carbs, making it popular as a keto drink. Very dry red wines work the best here, as they're the lowest in sugar. Cabernet sauvignon and merlot are excellent choices, although plenty of other reds are low in sugar too.