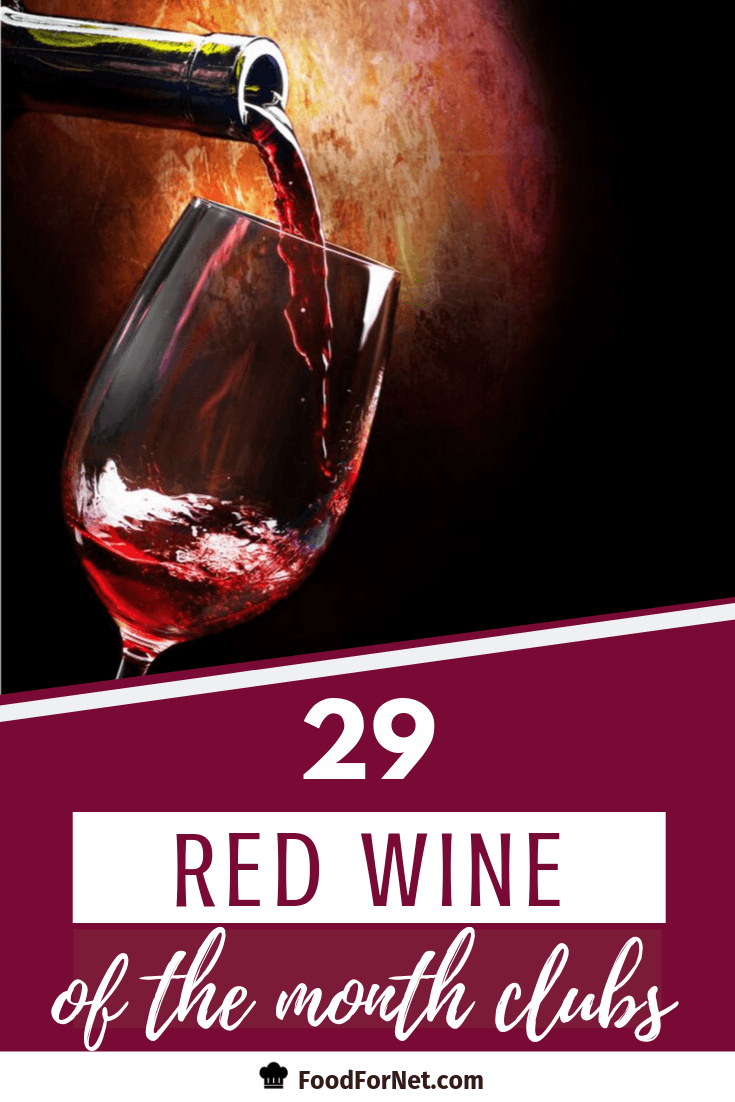 Who doesn't love a glass of red wine to wind down in the evening? Who can't see the romance in having a glass of deep red wine just chillin' on the couch watching Netflix? There's something simply magical about this drink! That's why red wine of the month clubs are skyrocketing in popularity.
Red wine has even been linked to health benefits, due to the antioxidants that it contains (particularly resveratrol). Of course, you're also probably aware of the countless studies that show people who have a glass of wine every day are happier, healthier, and smarter (OK, I made the last one up).
While red wine can taste amazing, many people struggle with the differences between individual bottles. There is no shortage of wine types out there, not to mention all of the different wine producers and variations in production processes.
Personally, I hate trying to pick out a "good wine" when they all kind of look the same. That's why I decided to outsource the decision making to the experts – the wine of the month clubs!
Wine clubs are a particularly good way to tackle the trouble of not knowing what to buy. In fact, they make it fun! They provide you with red wine on a regular basis, allowing you to learn more about wine in the comfort of your own home. Many even provide tasting notes and may tailor the wine to your personal preferences.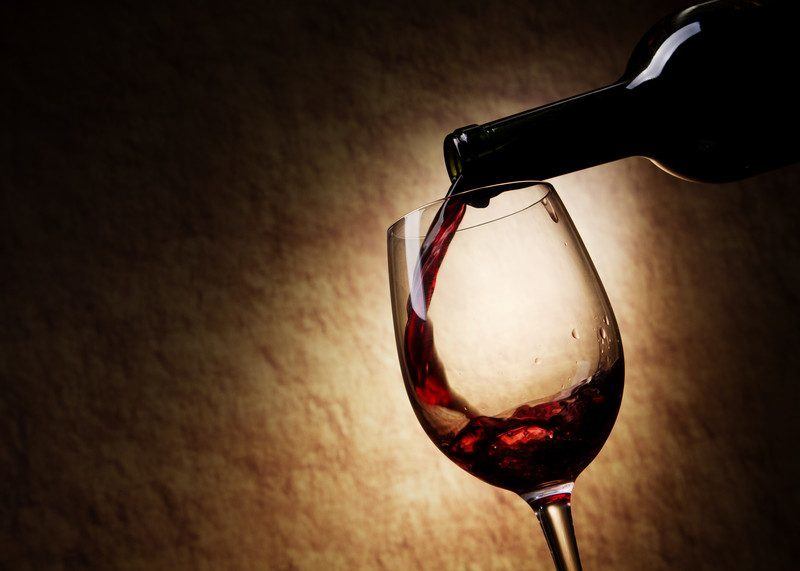 Red Wine Of The Month Clubs
PS. Here's the entire wine club list we've found online. There's a lot, so take your time!
PPS. When you're ready to branch out, you can also try out some white wine clubs, or even these couple of champagne and rosé clubs.
VineOh!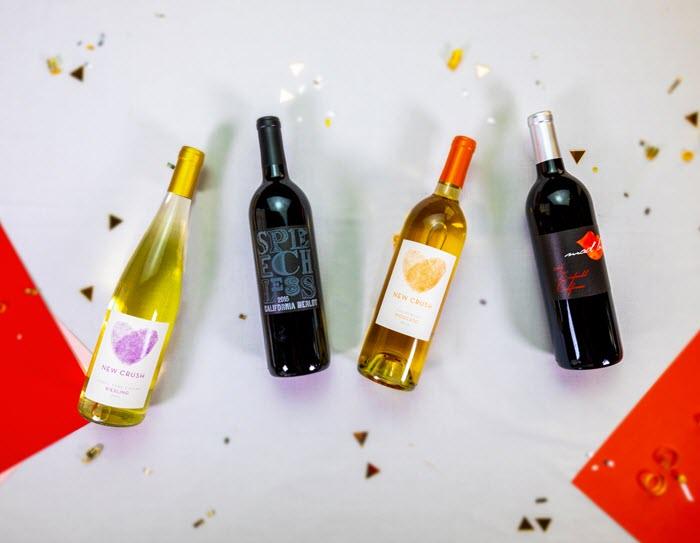 Like many wine clubs, VineOh! allows you to choose the type of wine that you want. The club provides you with 2 bottles of wine each month. These are from Californian vineyards and can both be red wine.
The most interesting thing is that VineOh! isn't just a wine club. The monthly subscription comes with 5 or 6 full sized products as well. These are chosen with females in mind. Examples include bath bombs, a sleeping mask, makeup, a water bottle or candy.
The subscription is quarterly – giving you a box every 3 months. You're paying $59.99 per box if you pay quarterly. That price might seem high, but you do get a lot in each box. You can also pre-pay for an entire year, which saves you $15.
The International Wine Of The Month Club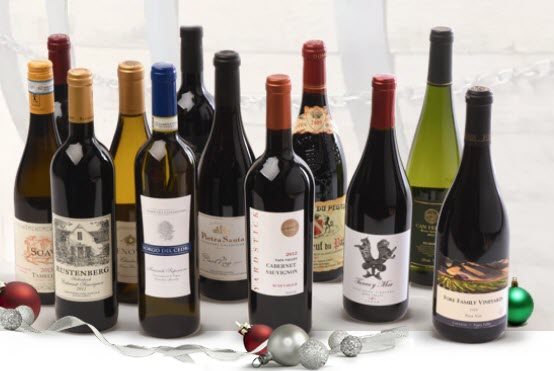 With a name like The International Wine of the Month Club, it shouldn't be surprising that this subscription offers a wide variety of wines. The company aims to find unusual bottles that come from small wineries.
If that wasn't enough, there are also 4 different wine clubs to choose from. These are The Premier Series Wine Club ($39.95/month), The Bold Reds Wine Club ($51.95/month), The Masters Series Wine Club ($54.95/month) and The Collectors Series Wine Club ($72.95/month). As is often the case, the wine quality increases with the price.
Red wine lovers would benefit strongly from The Bold Reds Wine Club, as there is a strong emphasis on red wine and on the differences between types of wine. However, this isn't your only option. You can select 2 reds per month with any of the other clubs as well.
Wine Of The Month Club (From Great Clubs)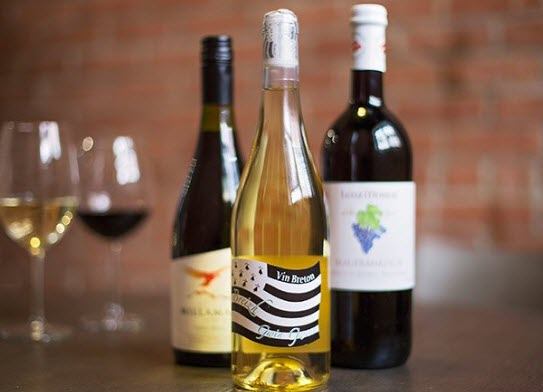 This Wine of the Month Club isn't going to win any awards for originality. Of course, it doesn't need to either. The club is a solid choice if you want to receive wine regularly, without too much fuss or hassle. This time, the club provides you with 3 bottles of wine each month. These can be all red if you choose. An all white or a mixed subscription is also an option.
Marketing for the club states that the wine is chosen from international vineyards, many of whom have won awards. Your monthly subscription also comes with a Wine Expeditions newsletter. This provides information about the bottles that are featured each month.
The subscription starts at $44.95 per month. You can join for 2, 3, 4, 6 or 12 months. Only the 12-month version provides a discount (of $50).
California Wine Club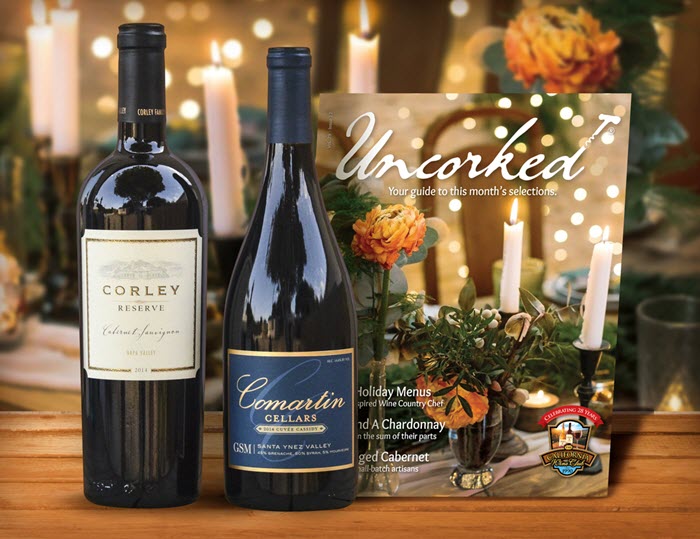 If you want flexibility, the California Wine Club is certainly worth considering. The company provides 5 wine clubs. These are all very distinct from each other. For example, the Signature Series Wine Club starts at $134 per month and sends out 2 bottles of the highest rated California wines. The Aged Cabernet Series costs $231 per month, sending out 2 cabernets that have been aged for between 8 and 12 years.
There is a less expensive choice too – the Premier Series Wine Club. This version costs $40.45 per month. Interestingly, some of the clubs allow you to receive 2 bottles of the same red wine each month or 2 different wines. This is an unusual feature.
Like most red wine clubs, this company does ship out white wine too. Some versions allow for mixed shipments, while others allow for white wine only as well. As such, it's important to double-check your selections before you make any orders.
Ninety Plus Cellars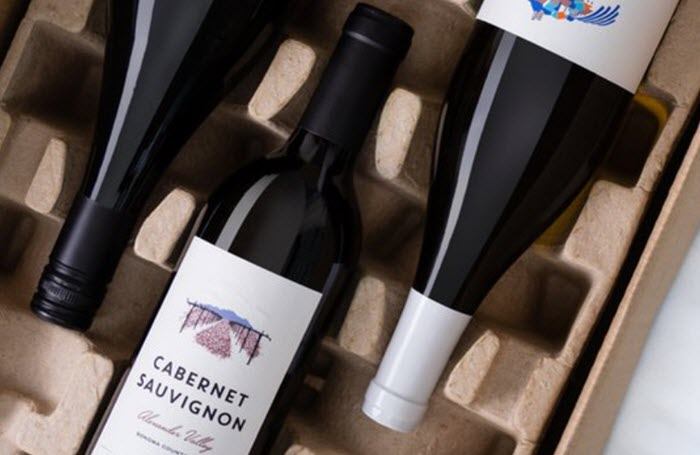 The name Ninety Plus Cellars highlights the focus of this wine club. All of the wines you receive have been rated at least 90. The company sources wines from across the globe and includes new wines and seasonal selections. This is a great way to experience the ever-changing wine scene and broaden your palate. Each shipment contains wine tasting notes to help in this area.
Your subscription choices are a little unusual. The first option is 3 bottles of mixed wine for $50 per quarter. Because this version is mixed wine only, you're probably won't just receive red wine. Alternatively, you can order 6 red (or 6 mixed) bottles of wine for $95 per quarter or 12 for $180 per quarter.
The style gives you more flexibility about the amount of wine you receive. Quarterly subscriptions can be appealing too. With this approach, you're getting up to 12 bottles of wine at a time, giving you more flexibility with how you use the wine.
Plonk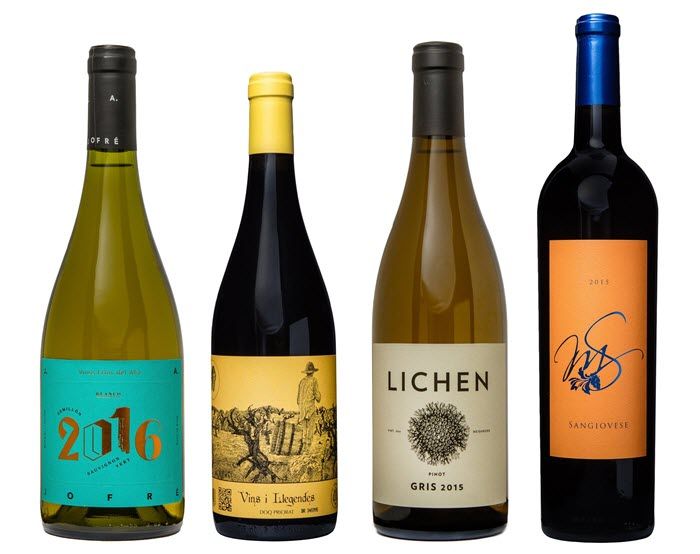 The Plonk wine club is surprisingly powerful. One of the most appealing aspects is an emphasis on natural wines, ones that don't use artificial ingredients. These tend to be created with biodynamic and organic processes. The end result is better wine overall. Plonk also sources wines globally, giving you access to the best of the best.
Red wine lovers will be interested in the Red Wine Club. As the name suggests, this only provides red wines. It also includes a wide variety of producers and styles. There are 2 versions of this club. The first provides you with 4 bottles each month for $110 per shipment.
The other provides 12 bottles every month or every quarter. This costs $285 per shipment. While the price is appealing, you're not getting 12 different bottles of wine. You're simply getting 4 different types, with 3 bottles of each. This creates a risk that you'll end up with 3 bottles of a wine that you don't particularly like.
The Original Wine Of The Month Club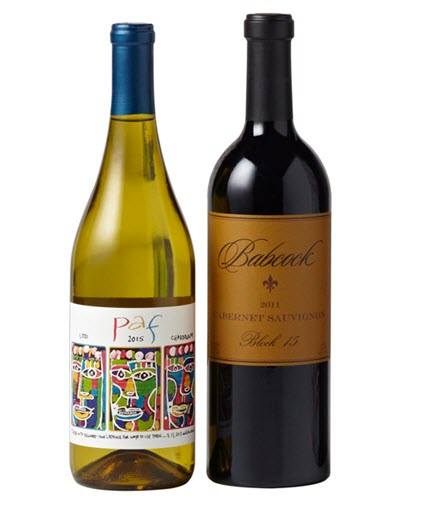 Calling this site 'The Original Wine of the Month Club' seems unrealistic, although I guess it could be true. Even if the claim is exaggerated, the site does certainly have a lot to offer. There are actually 8 different 2-bottle wine clubs, along with a 6-bottle club and 2 12-bottle ones. Pricing ranges from $37 per shipment up to $95 per shipment for the 2-bottle clubs.
Most of these clubs allow you to choose the type of wine that you receive. You can simply choose to just get red wine. There is also a Pinot Noir Series Membership for $95 per shipment, if you want something a little more specialized.
The wines are all tasted prior to inclusion in the club, helping ensure quality. Unusually, all of the tasting is done by the owner of the club, rather than by a team. This may mean that the wines you receive are slightly biased by the owner's own personal tastes.
Uncorked Ventures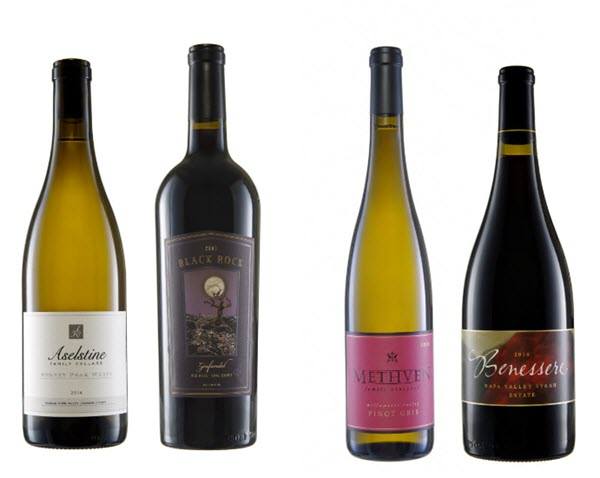 The marketing pitch for Uncorked Ventures highlights the idea of the owner spending time in wine country and learning much more about the area. As part of this, Uncorked Ventures boasts a particularly comprehensive newsletter.
The club is also able to source wines from smaller producers than other companies. The end result is a selection of more unusual wines from California, Oregon and Washington, along with more details about wine. On the flipside, you're only getting wine from those 3 states. There are no international wines included.
This club provides 3 different versions: Exploration, Special and Reserve. Exploration costs $55 per month and includes 1 red wine and 1 white wine. On the other hand, Special and Reserve both focus on red wine only. Special contains 2 to 3 red wines for $115 per month. Reserve has 3 to 4 higher quality wines for $225 per month.
Gold Medal Wine Club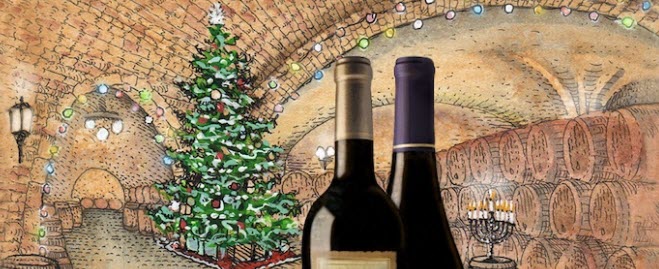 Calling this the Gold Medal Wine Club is fitting, as all of the options focus on wine that has won awards, is highly rated or is rare in some way. As part of this, the company provides 6 distinct clubs, each with their own features and pricing structure. There is even a Pinot Noir club for anyone who loves this type of wine.
Gold Medal Wine Club is especially well-suited to red wine drinkers, as most of the clubs allow you to choose red wines only. Some of them also have a mostly reds option. This is ideal if you love red wine but don't mind receiving a white wine or two every so often.
The subscriptions vary in price from $39 per shipment all the way up to $179 per shipment. As you can probably guess, the more expensive versions are the ones with the rarest and most highly awarded wines.
Hazleton's Wine Of The Month Clubs



Hazleton's is best known for their wide range of gift baskets, but they do have some pretty appealing subscription clubs too. When it comes to wine, there are 12 different clubs to choose from, which aren't the same as what other companies offer.
With Hazleton's, the clubs are broken down into wine styles. For example, there is a New World Vintage Red Wine Subscription (from $89.99 per month) and an Old World Vintage Red Wine Subscription (from $109.99 per month).
These club types should provide you with an interesting variation in wine. You also have an advantage because some of the clubs do focus on red wine. This is much better than a club where red wine is just an option.
Martha Stewart Wine Co.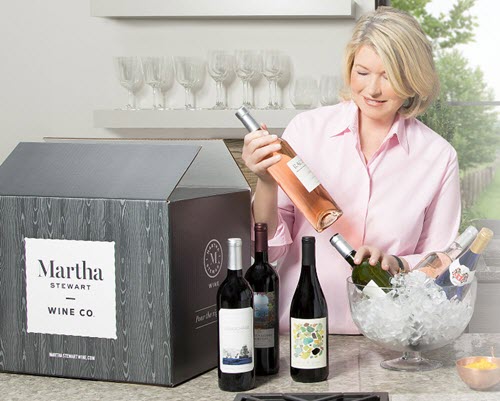 The selling point of Martha Stewart Wine Co. is simple, Martha Stewart is selecting all of the wine that the club features. Shipments also come with her suggestions for serving, entertaining and pairing. There are 2 distinct club versions and they're both a little unusual.
The first option is the Half-Case Wine Club. This subscription provides you with 6 bottles of wine every 6 weeks. The price averages out to roughly $8.33 per bottle. Alternatively, you can sign up for the Case Wine Club. This one averages to $7.49 per bottle. It ships out 12 bottles every 8 weeks. In both cases, you can choose whether you want all red wines, all white wines or a mixed selection of both types.
Another interesting aspect is your first shipment. Martha Stewart Wine Co. has 3 set collections of wine to start you off with. Which version you get is based on the subscription that you sign up for. You won't receive your first regular shipment until your second month of membership.
Wine Of The Month Club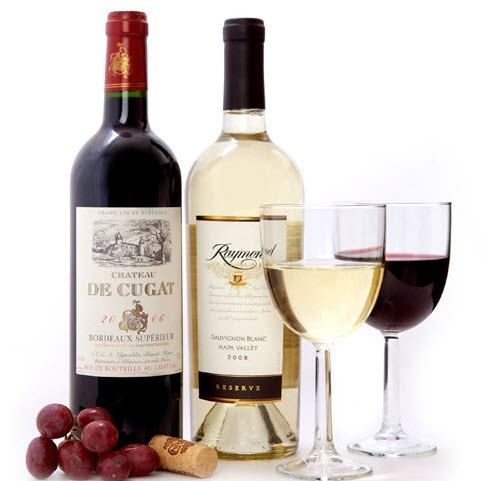 Most companies on this list specialize in wine, to some degree or another. This Wine of the Month Club is a clear exception, as it comes from the site Amazing Clubs. As their name suggests, Amazing Clubs is all about subscription programs. They offer 40 different clubs to choose from, including some pretty unusual entries.
Their wine club includes 2 bottles of boutique wine every month, chosen from wineries around the world. You're able to select whether you want all red wine, all white wine or a bottle of each. The site also lists previous selections, giving you the chance to see what you can expect as a member.
The pricing is straightforward. You're mostly paying $43.95 per month for membership. You can sometimes get a discount for longer-term subscriptions, dropping the price down to $42.95 or $41.95 per month.
Cellars Wine Club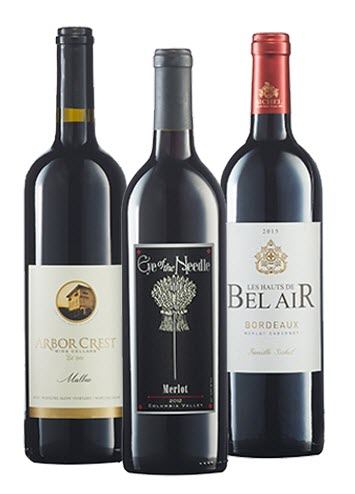 The name Cellars Wine Club is slightly misleading, as there isn't just a single club. There are 12 individual clubs to choose from, including a club that provides you with just a single bottle of wine each time (for $29 per shipment). Most of these clubs can be tailored so that you only receive red wine each month.
The 2-bottle clubs range in price from $45 up to $79 per shipment. Unlike most companies, the difference isn't just related to wine quality. Instead, many of the clubs have their own distinct features. An example is the Natural Club (for $65 per shipment). This club provides 2 wines that have been made using techniques of minimal intervention.
Laithwaite's Wine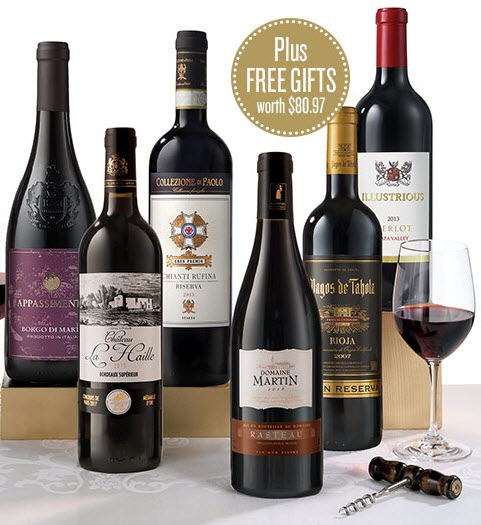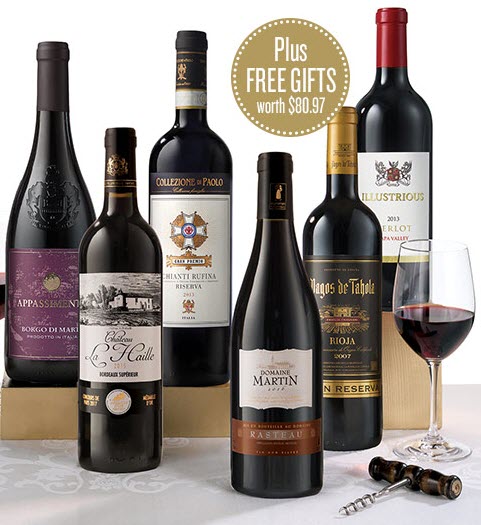 Laithwaite's Wine could be an interesting choice if you find 2 bottles of wine a month too frustrating. In this case, you're receiving 12 bottles of wine every quarter. The quantity is similar to a 3 bottle per month club, but you get the wine all at once. The style makes it easier to match your wine to food.
The first version on offer is The 4 Seasons Wine Club. This seems to be designed as a way to get people hooked into the company. In particular, your initial membership costs just $69.99. It provides you with 12 bottles of wine and an additional 3 bonus bottles. Tasting notes are also included. You're able to select a mixed collection of wines, all red wines or all white wines.
While that price is amazing, it only applies to the first month's membership. After that point, you're paying $149.99 for 12 bottles of wine, plus an extra $19.99 for tax and shipping fees. The second version is the Laithwaite's Reserve Club. This one starts at the $149.99 mark and has a monthly price of $219.99.
Tasting Room


The Tasting Room offers a tailored wine subscription program. This means that members don't receive the same bottles of wine as each other. Instead, the selection is based on your taste profile. This helps ensure that you will enjoy the wine that you receive.
To do this, the Tasting Room sends out a Tasting Kit, which includes mini bottles of wine. You then try and rate the wines, giving the company your feedback. The information is used to determine the wines that you receive on a monthly basis. You also get the chance to choose whether you want just red wines each month or something else.
The initial sign-up costs as little as $9.95. After that, you receive a personalized shipment of 12 wine bottles every 2 months. The price seems to be based on the chosen wine and can be as little as $13 per month. Unfortunately, you need to sign up for the Tasting Kit to get any more pricing details. That's always a frustrating design.
Vinovore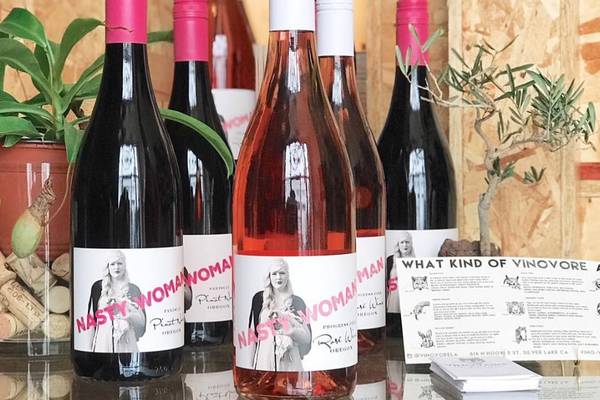 If you want a more interesting subscription, Vinovore is a good choice. The company is somewhat eclectic, with a strong focus on female winemakers. As part of this, they provide unusual bottles of wine, including some that would not be featured in other clubs.
The first club option is called Hair of the Dog. It starts at $45 per month and provides 2 to 3 bottles of wine. The other is called Party Animal. It contains 4 to 5 bottles for $75 per month. You're able to choose the type of wine from white, red, rosé or mixed.
Unlike most clubs, Vinovore members normally have to pick up their wine. The company only ships to California, New Mexico, Washington D.C. and Oregon.
Mel & Rose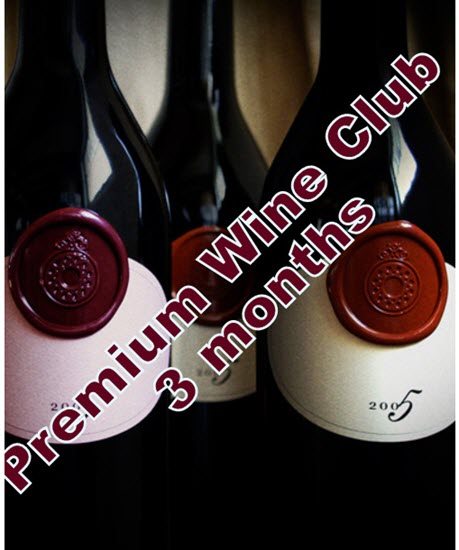 Most wine clubs allow you to remain a member for as long as you like. That's not the case with this one from Mel & Rose, probably because the club is designed as a gift. It simply provides a 3-month membership, where members receive 2 bottles of wine each month. A monthly newsletter is included too and members get a discount on future orders.
The membership has a flat rate of $100 for the 3 months. You're also able to choose whether you want all red wine or a mix of both types. Finally, the club can come with a gift announcement if you're not purchasing it for yourself.
Blue Apron Wine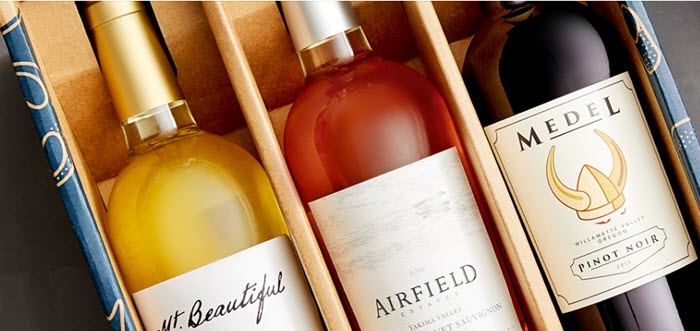 Blue Apron is most famous for the meal kits they produce. The company also has a pretty interesting wine club. Unlike most other options, this club provides 500 ml bottles of wine. These are smaller than typical wine bottles and contain roughly enough wine for 2 people to share.
The subscription provides you with 6 bottles each month, along with tasting notes and other details about the wine. You're able to select whether these are red, white or a mixture. You're paying $65.99 per month. This works out to roughly $10 per wine bottle, along with shipping fees and tax.
A related aspect is the connection to Blue Apron. The wines chosen for the club are associated with the meals that Blue Apron offers. This should make food pairing easier if you're buying meal kits from the company too.
Vinebox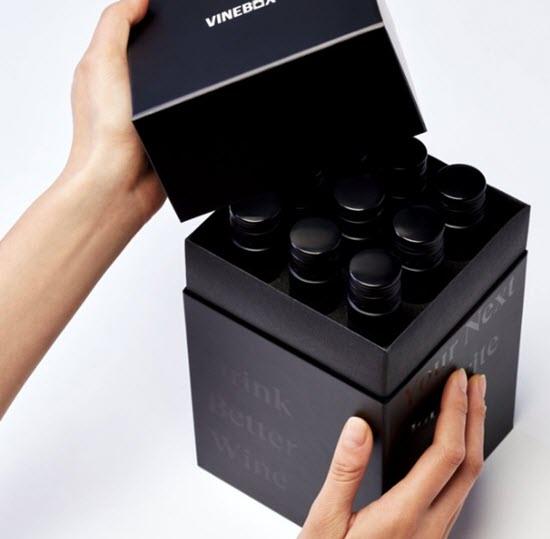 Vinebox is an interesting club. Instead of sending you a few bottles of wine each month, you're provided with 9 tubes of wine. These contain roughly a glassful of wine each. It's a clever idea. You're getting a wider variety of wines than normal, giving you a unique chance to broaden your palate.
The club ships out quarterly and costs $72 per quarter. This does end up being relatively expensive for the amount of wine that you receive. Still, the wine itself is organic and high-quality, so you're not just getting cheap off-the-shelf products.
You can select the type of wine that you prefer, but this isn't as absolute as it is with other companies. Vinebox mentions that they may slip a surprise in now and then, to keep things interesting. As such, you might mostly get red wines but occasionally receive a tube of white wine too.
Winestyr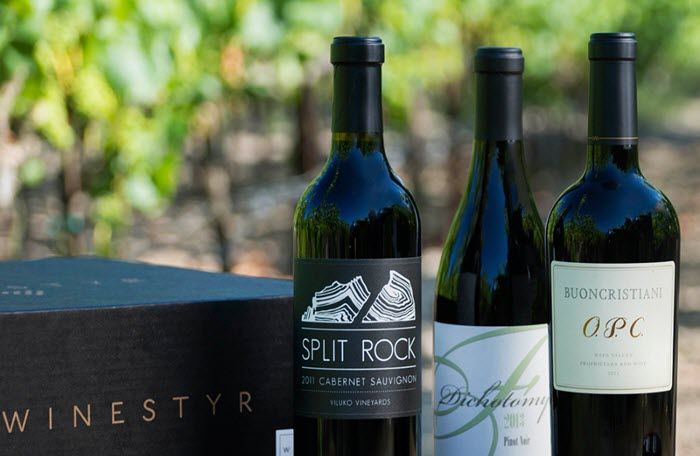 With Winestyr, you're getting monthly bottles from small wineries across the nation. The emphasis isn't just on giving you great wine, it's also on providing reasonable prices. The club is slightly unusual, as you're not just getting wine. You may receive other items too, like a tote bag and a corkscrew, along with tasting notes.
There are 2 types of club to choose from. The Mixed Club offers a combination of red and white wine. We're going to focus on the other version, which is the All Reds Club. With this club, you can receive 3 bottles a month for $99 per shipment or 6 bottles for $179 per shipment. However, the 6-bottle club is like receiving the 3-bottle version twice, you're still only getting 3 types of wine per shipment.
Speaking of shipments, you are able to change the order frequency. You can choose between shipments monthly, every other month or quarterly.
Glassful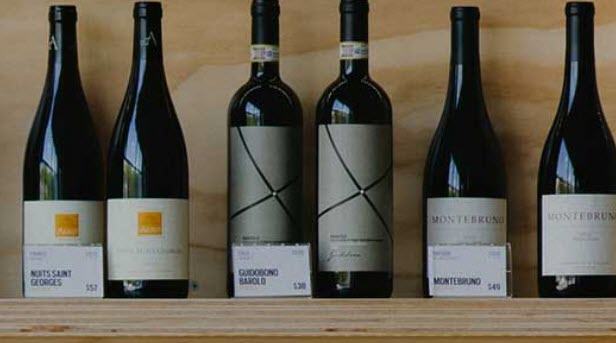 Glassful isn't just any old wine club. The company aims to match the wines you receive to your taste preferences. The first step in this process is a short quiz that asks information about the flavors and the types of wine that you like.
Your responses are used to determine the bottles of wine that you receive in the club. You even get to see the first 3 wines before you sign up. That's a great way to figure out whether the club is going to be worth trying. You're also able to rate wines as you go. This should mean that the company's selections get better over time.
The club itself costs $54 each month. That's a reasonable price for 3 bottles of wine, especially as most are organic or sustainably produced. You're also able to cancel the wine club or skip shipments as you need to.
PlumpJack Wine & Spirits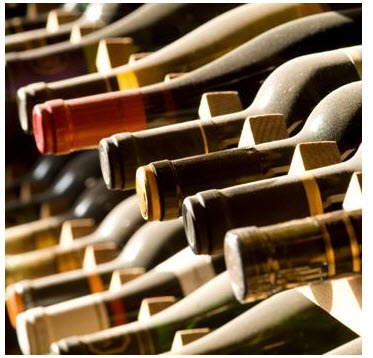 As the name suggests, the Red Rogues Club from PlumpJack Wine & Spirits focuses on red wines. The club provides 3 such wines every quarter for $125 each shipment. The quarterly shipments are also themed around areas such as region, producer and variety.
You're also getting tasting notes and pairing recommendations in each shipment. The price is higher than average for 3 bottles of wine, but this should mean that the wines are higher quality as well. The focus on red wines should also mean that the company can find some more unusual selections.
Firstleaf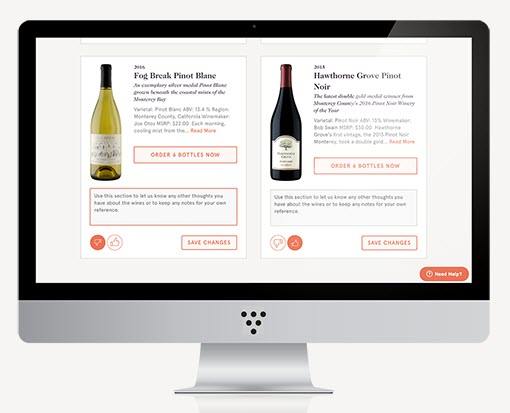 Firstleaf aims to provide customers with award-winning wines that are good value for money. They manage this well, as 92% of their wines have won awards.
There is also customization. Your first wines are based on the outcomes of a short questionnaire. You can also choose a pre-designed introductory pack if you prefer. This initial pack costs just $15 (plus tax and shipping), making it a great way to try out the company.
You're then able to rate the wines that you receive. Your ratings influence the wines that you are sent in the future. Rating wines is an ongoing process, giving you an amazing ability to influence and refine the wines that are shipped. You're also able to see the next wines on the site and can swap out any that you don't like.
The regular boxes from Firstleaf include 6 bottles of wine for $79.95 (plus $9.95 shipping). You can choose whether you get these bottles every 1, 2 or 3 months.
Wine Awesomeness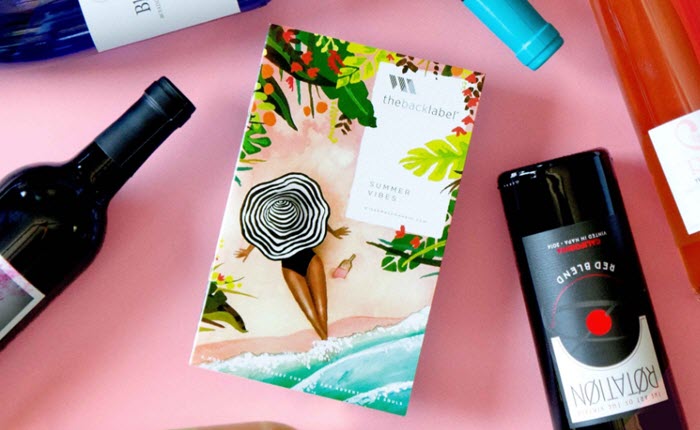 Wine Awesomeness is more than just a wine club. It aims to provide stories and curated adventures. You end up learning plenty of details about the wine that is shipped, along with where it comes from. In fact, club curators focus on finding wine with interesting stories.
There are 2 membership versions. The first is a 3 Bottle Membership for $49 per month (the first month is discounted to $39). The second is a 6 Bottle Membership for $79 per month (the first month is $54). Both come with a magazine from the company. You're also able to select the type of wine that you want to receive.
Hello Fresh Wine Club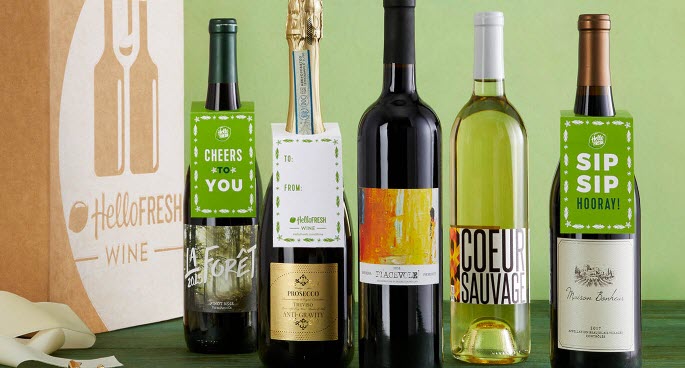 Hello Fresh offers a relatively simple wine club. This provides you with 6 full-sized bottles of wine a month for $89. As you can probably guess, there's the option to choose between red, white and mixed wines. While the wines you receive aren't personalized, there is the chance to see the wines for each month ahead of time.
While the club from Hello Fresh isn't that unusual, it does combine well with their meal kit service. Hello Fresh uses a set of icons to differentiate wines, including options like Earthy, Fruity and Bold. The same icons are used on recipe cards from the company. Pairing the icons is a simple way to match wine with food.
Bright Cellars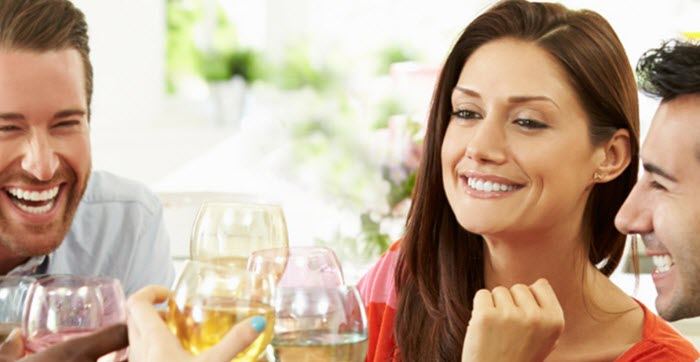 Bright Cellars is another personalized wine club. Once again, it relies on a quiz to get a sense of the wines that you're likely to enjoy. You're able to make any tweaks you like to the wines, before submitting your first order. The club is particularly interesting because it uses a unique algorithm to determine the wines that you're likely to enjoy.
This style means that you need to go through a quiz before you're able to sign up for the subscription. That quiz asks questions about your flavor preferences and the types of wine that you'd like to receive. This is your chance to say that you want to get mostly red wine or all red wine.
Once you've joined it, the club costs $80 per month (plus tax and shipping). You're getting 4 bottles of wine for that price, giving an average price of $20 per bottle.
90+ Wine Club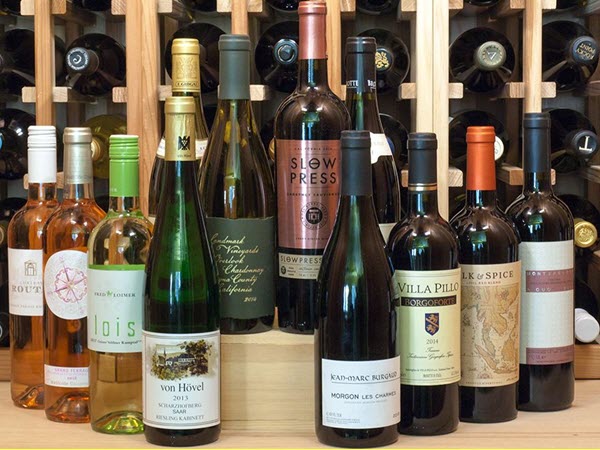 If you want amazing wines, the 90+ Wine Club is one of your best choices. It relies on the wine rating system used by critics and only includes wines that have received at least a 90 according to this system. You're also provided with information about the wines and food pairing notes. These notes apply to the specific wine included, rather than just to the general type.
The club provides you with 12 different wines every quarter for $169.97. This might sound excessive, but it's roughly the same as a 4 bottle per month club that costs $56.66 per month.
A final interesting aspect is that the wines are seasonally focused. This should make it easier to pair your wine with the type of food being eaten in that season.
Winc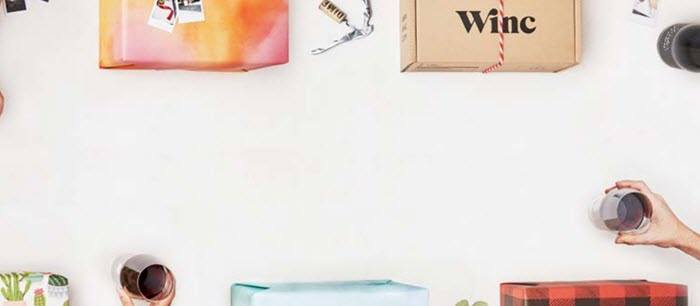 Winc is another company that customizes the wine you receive based on your preferences. They do this with the typical introductory survey. The survey asks you various questions that relate to flavors, such as how you like your coffee and your thoughts about salt.
Despite this, the company isn't entirely predictable. An unusual aspect is the pricing. The price per month can vary depending on the individual wines that are chosen – giving a total of $52 to $59. The range is small enough that the style will be fine for many people. Still, fixed pricing is always nicer.
Wall Street Journal Wine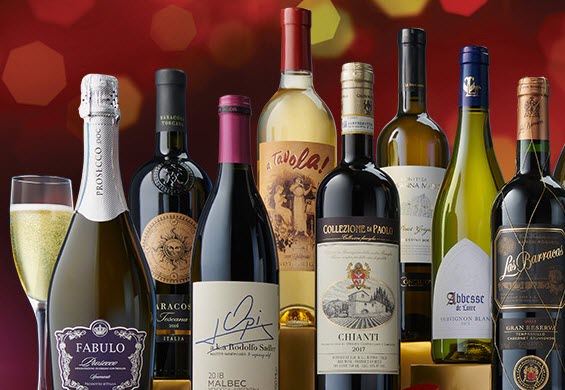 Wall Street Journal Wine (or WSJ wine) is simply a wine club from The Wall Street Journal and there are 2 different versions. The first option is The Discovery Club. This provides 12 wines every 3 months for $159.99 (plus $19.99 for tax and shipping). Tasting notes are included. You can also contact the company and customize the types of wine you receive.
This club has an introductory offer at the time of writing. This adds an extra 2 bottles to the first shipment and drops the price down to $69.99 (plus the $19.99 tax and shipping fee). If nothing else, this discount is an inexpensive way to get a case of wine.
The other option is the Premier Club. This also provides 12 wines per shipment and ships out every 3 months. You're paying $259.99 per shipment for this version. The difference between the Discovery and Premium clubs seems to simply be the quality of wine.
---
Curious about who drinks what type of wine? This cool map shows that the coasts like red, while the midwest and central USA prefer white.