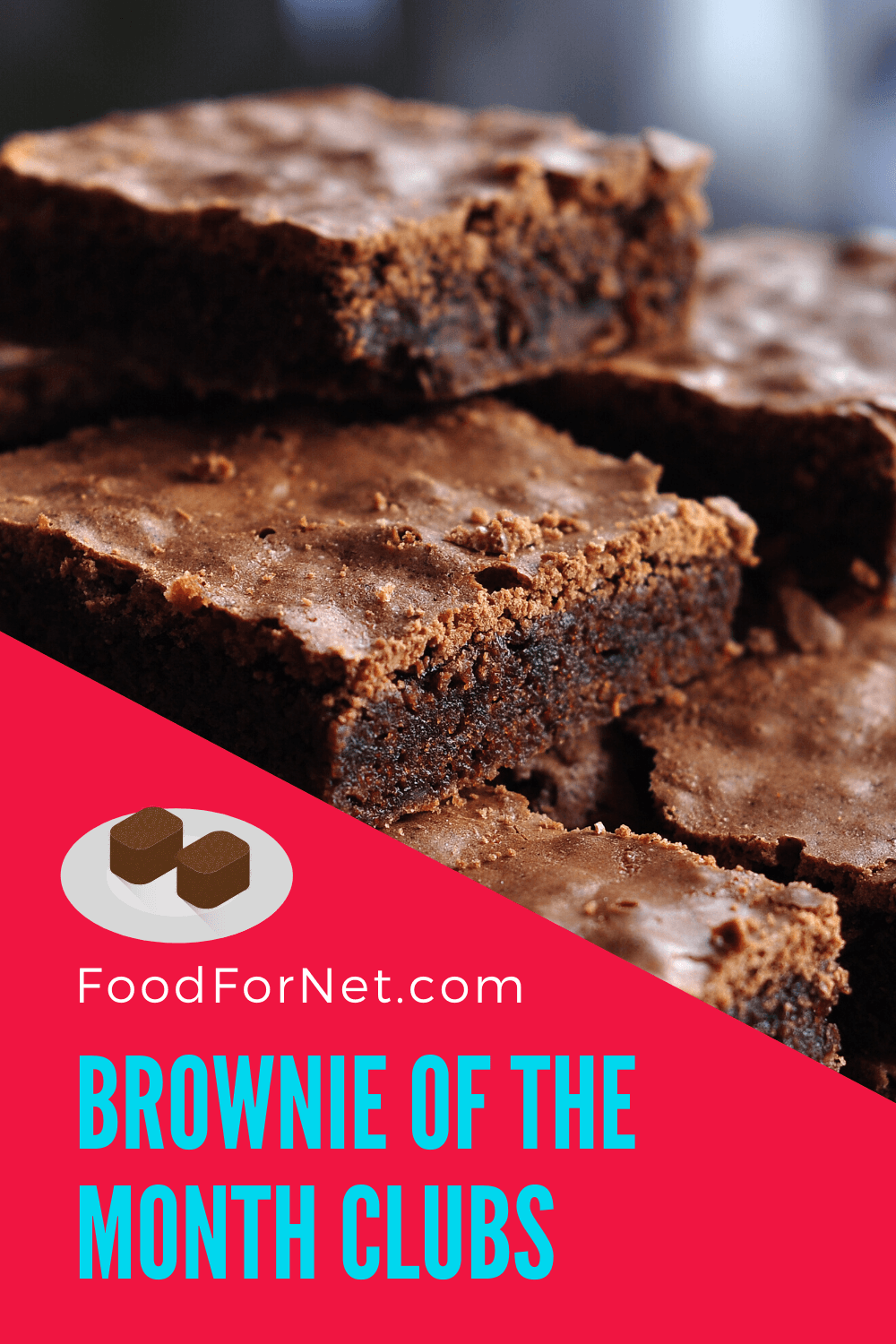 Brownies believed to have originated in Chicago, in 1893, were the result of Mrs. Bertha Potter Palmer's request when she asked the chef at the Palmer House Hotel to "create a dessert that could be tucked into a box lunch for ladies to eat while attending the Columbian Exposition." The result, of course, was the first brownie.
But how did brownies become popular outside of Chicago's Palmer House Hotel? The answer is a combination of things, such as early classes for women on how to maintain a good home, which included how to run a kitchen, and also through magazines, and cookbooks.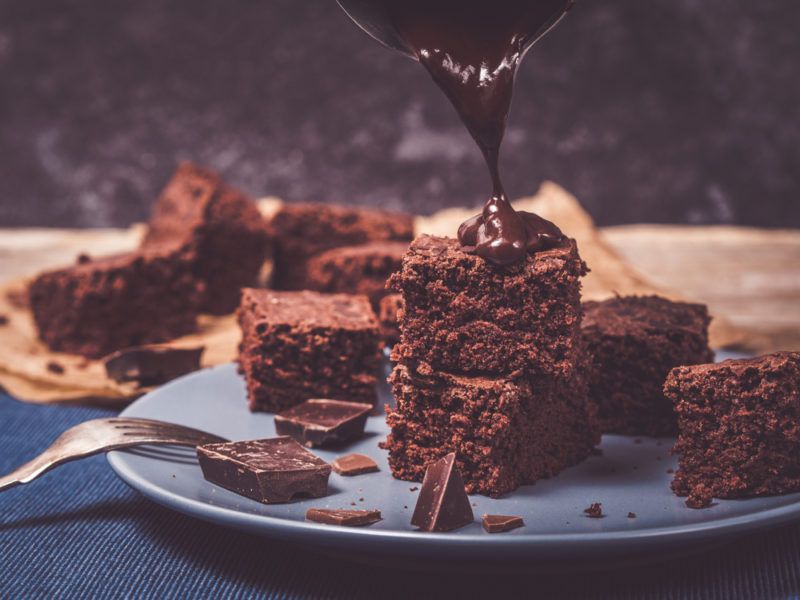 Eventually, though no one knows who wrote the first brownie recipe, one was published in a cookbook. Though Fanni Farmer's cookbook released in 1896 had a brownie recipe it was not the same one as the first known written recipe.
Regardless of who first invented the brownie or published the recipe, most chocolate lovers are just happy that someone did.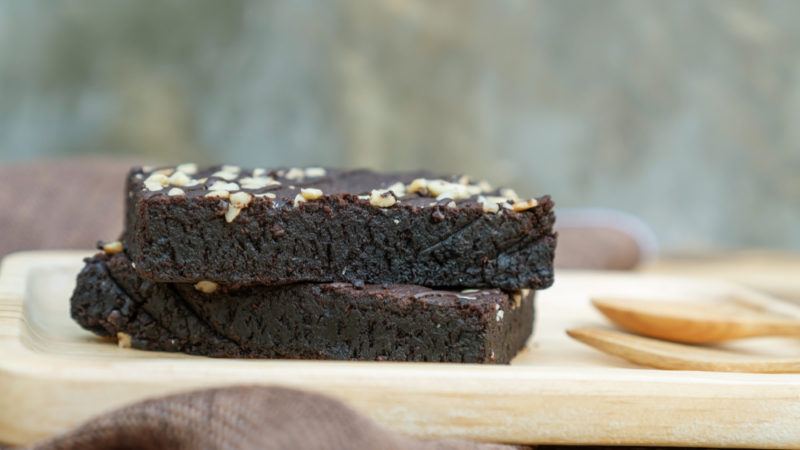 Centuries later brownies are still one of America's favorite desserts. Though there is an endless number of brownie flavors, there are only three main styles:
And of course, most people have their preference of inside or outside squares. Whatever your preference if you are a brownie lover then a brownie of the month subscription is the ideal club for you.
Or, if your special someone loves brownies and you want to give them a gift to let them know your thinking of them all year, the brownie of the month membership makes the perfect gift.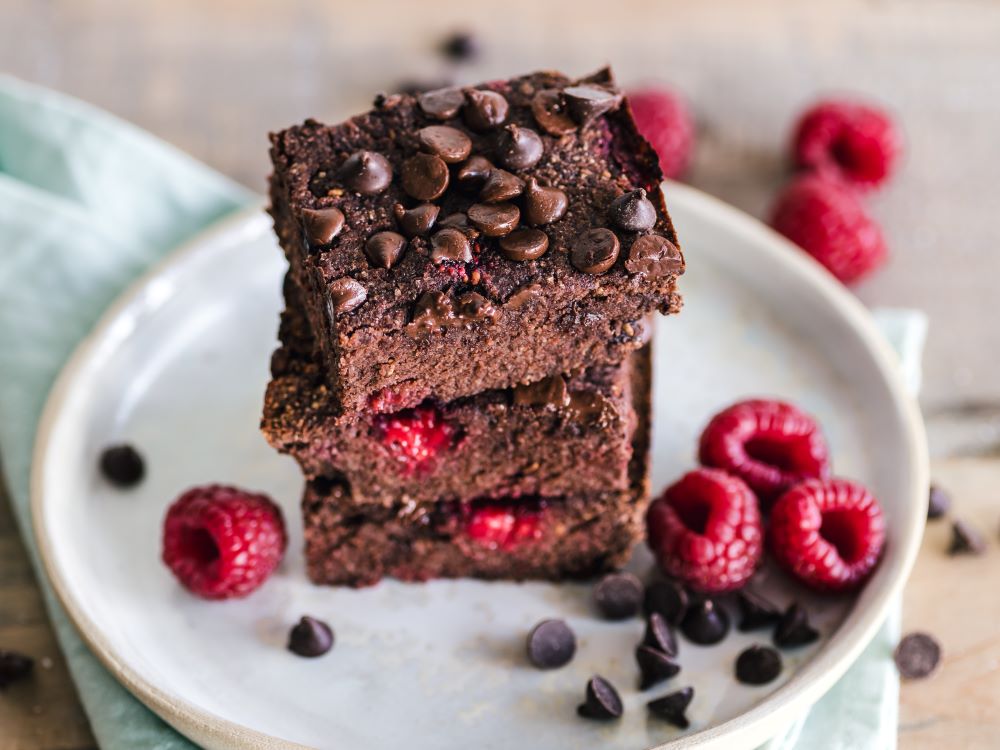 Brownie of the Month Clubs
Cheryl's Cookies
Vermont Brownie Company
David's Cookies
Cupcakes in Jars
Simply Divine Brownies
Brownie Gift Baskets
Fairytale Brownies
Brownie Points
Brownie of the Month Clubs
Cheryl's Cookies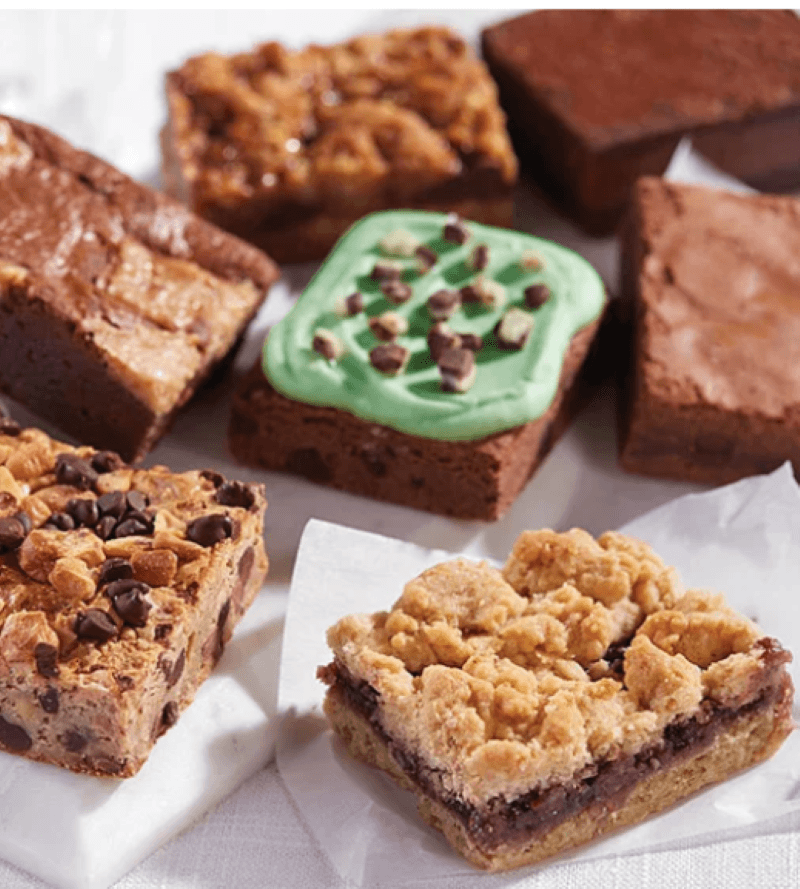 Cheryl's Cookies, founded by college roommates, Cheryl Krueger and Caryl Walker, launched in 1981. They opened their first store in Columbus, Ohio, and sold six types of cookies and soda.
It wasn't long before Cheryl's expanded its confectionary line to include other baked goods and desserts like:
Gourmet Brownies
Cakes
Seasonal Decorated Cookies
Gifts
As Cheryl's Cookies continued to grow, they were able to open more storefronts and eventually launched their baked goods and gifts online. Finally, in 2005 they merged with 1-800-Flowers, and now their cookies and baked goods are known throughout the country.
Today Cheryl's offers:
A wide variety of cookies, including

Gluten-Free
Butter Cream Frosted
Kosher
Gourmet
Sugar-Free

Bars and Brownies
Bundt Cakes
Gift Baskets, Boxes, Towers, Tins, and Jars
Holiday and special occasion cookies
In addition to their many baked goods, they also offer a choice of monthly subscriptions, one of which is a brownie of the month club.
The brownie club offers:
A 6 or 12-month option

The six-month option ships every other month

10 bars per shipment
The brownie varieties are preselected:

Buttercream Frosted Hot Cocoa
Blondie Walnut
Raspberry Crumb
Fudge
Caramel Fudge
Buttercream Frosted Buckeye
Caramel Peanut Butter Chocolate
Toffee Almond Crunch
Oatmeal Scotchie
Chocolate Chip Brookie
Buttercream Frosted Peanut Butter Fudge
Vermont Brownie Company

Vermont Brownie Company, headquartered in Shelburne, Vermont, started on New Years Day in 2008. They are an online store that creates a variety of brownies made from as many local ingredients as possible. Additionally, all of their brownies are preservative-free.
They offer eight different flavors of brownies:
Signature Brownie
Walnut Chunk Brownie
Maple Toffee Brownie
Dark Chocolate Chevre Brownie
Peanut Butter Brownie
Triple Chocolate Chunk Blondie
Apple Blondie
Espresso Brownie
Vermont Brownie specializes in gifts and offers an abundance of packaging to suit any occasion. Amongst the many choices they offer, they also have a brownie of the month club. Their monthly brownie program includes:
Free Shipping
Quantity options – Full Dozen or Half Dozen
Duration options – 3, 6, 9, or 12-months
Each delivery includes individually wrapped small-batch all-natural brownies
Choice of Packaging

Lots of Love
Red Hearts
Blue Sky
Classic Vermont
Winter Night
Merry & Bright

Choice of Ribbon for an additional $2.00 Charge

Happy Valentines Day
I Love You
Happy Birthday
Thank You
Congratulations
No Ribbon

Free Personalized Card
David's Cookies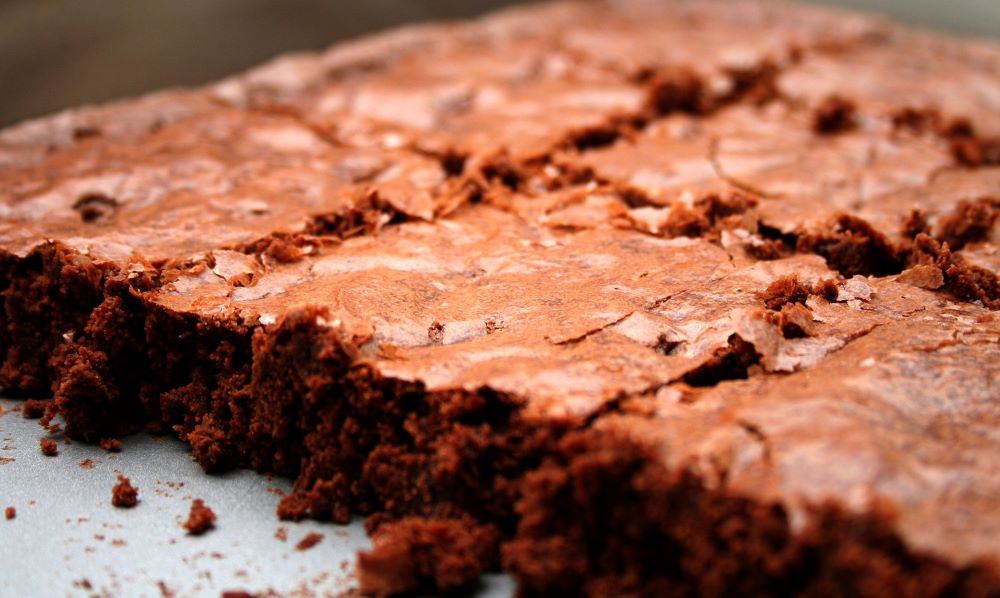 David's Cookies started in 1979 by David Liederman. The first shop opened in Manhattan. Today, many years later, they have 200 retails stores and an online store.
Since 1979 David's Cookies not only opened more stores, but they also expanded their line of baked goods. Now David's Cookies sells:
Frozen cookie dough
Fresh baked cookies
Brownies
Cakes

Birthday
Cheesecake
Cookie Cakes
Crumb cakes

Tarts
Mini Desserts
Sugar-Free
Gluten-Free
In addition to their many desserts, they also offer a variety of gift options:
Corporate
Valentine's
Birthday
Get Well
Thank You
And, of course, they have a brownie of the month club. There are two main club choices, one tray or two trays of brownies. Both offer:
Duration Options:

3 Months: $19.98/Month
6 Months: $19.16/Month
9 Months: $18.33/Month
12 Months: $17.50/Month

Free shipping
Each month includes a new flavor of brownies, the brownies included in the club are:

Rocky Road Brownies
Blondie with Chocolate Chips Brownies
Macaroon (Coconut) Brownies
Chocolate Chip Chocolate Brownies
Pecan Brownies
Cheesecake brownies
Cupcakes in Jars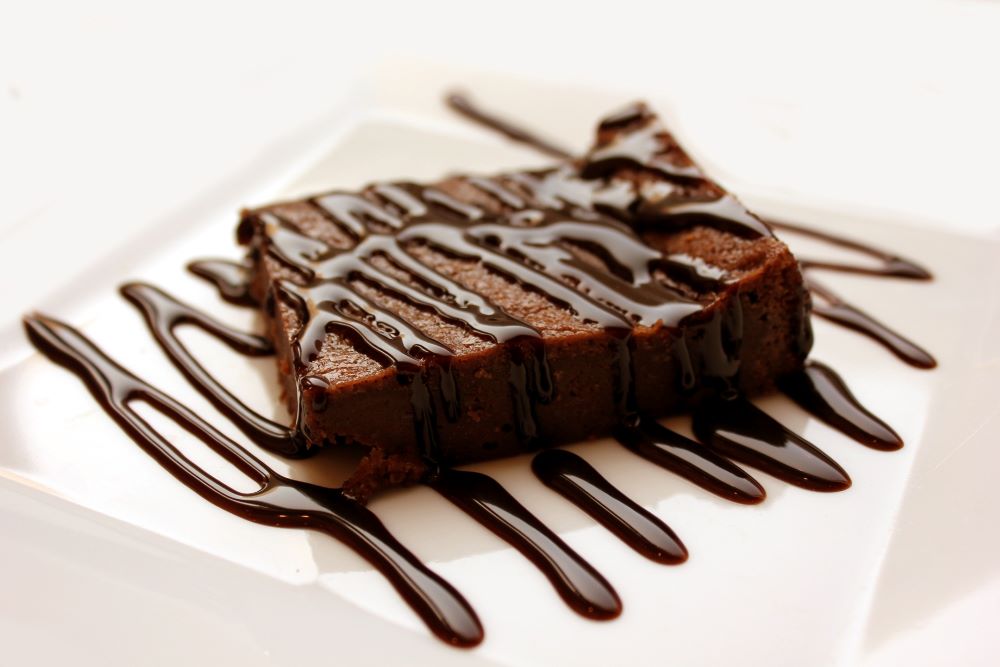 Cupcakes in Jars is an online bakery that offers a variety of sweet treats. Although their name makes you think of cupcakes, they don't actually sell cupcakes; instead, they offer:
Caramels

Brown Sugar Caramels
Brown Sugar Fleur de Sel Caramels

Brownies

Chocolate Chip Cookie Brownies
Cookies N Cream Brownies
Peanut Butter Bliss BonBon Brownies
XXX Rated Dark Chocolate Bliss Brownies

Homemade Marshmallows

Banana Walnut
Birthday Cake Buttercream
Homemade Vanilla
S'mmmmmmarshmallow
Spiced Vanilla Chai
Toasted Coconut Vanilla
Vanilla Cinnamon Sugar
And of course, they have a brownie of the month club, how the subscription works:
There are two subscription options
No two months will be the same flavor unless that's what you want
Ability to indicate which, if any, flavors you don't want to be included
The first month is always XXX Rated Dark Chocolate Bliss Brownies
In addition to the above flavor options, they also have:

The Kitchen Sink – contains Snickers, KitKat, and Milky Way candy bars
Biscoff Cookie
Browned Butter Blondies
Cheesecake Brownies
Peanut Butter and Jelly
Irish Cream
Dulce de Leche
Nutella Dark Chocolate
Raspberry Cheesecake Brownies
German Chocolate Brownies
Coconut Almond Brownies
Dark Chocolate Cherry Brownies
Fluffernutter Brownies – Dark Chocolate with Marshmallows and Peanut Butter

Each month the recipient will receive a half dozen large individually wrapped brownies
Shipments are sent out the same day every month unless it falls on a weekend, at which point they will ship the following Monday
Brownies are shipped USPS 2-3 Priority Mail
Simply Divine Brownies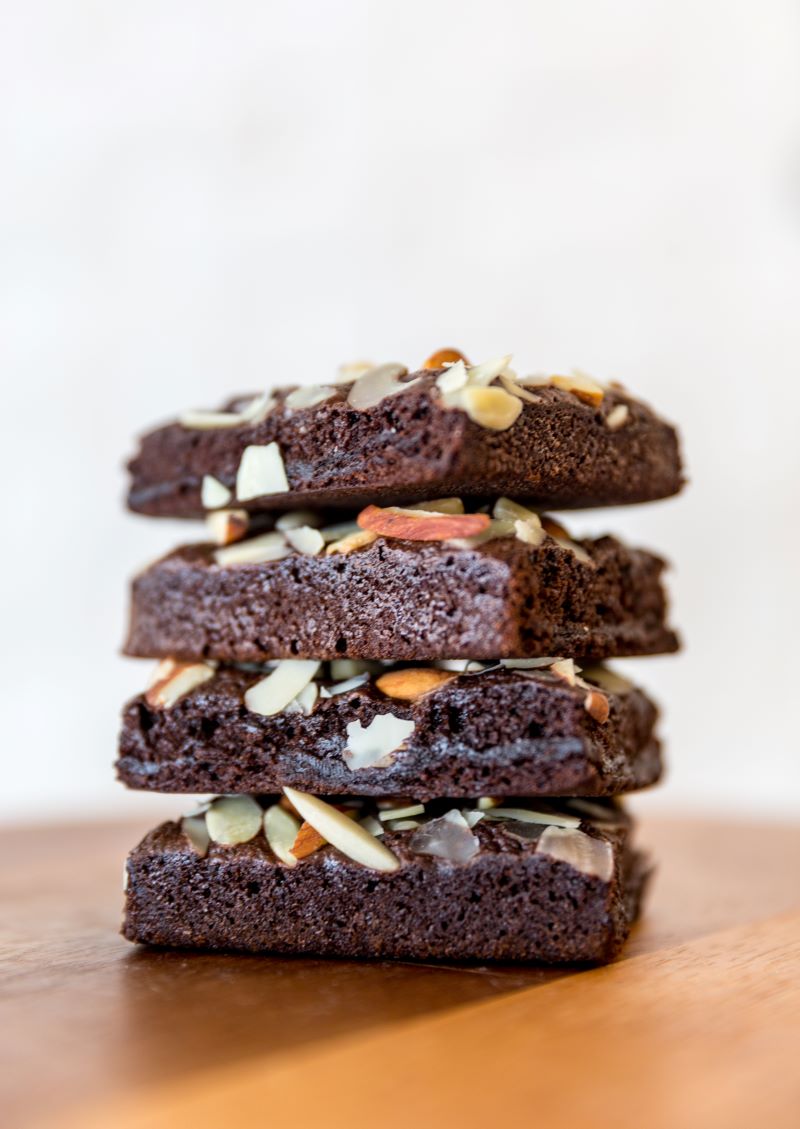 The Simply Divine Brownies founders are a mother-daughter duo based out of Maine. These ladies have spent years perfecting their recipes inspired by both family recipes as well as new flavor combinations.
They are an online store that specializes in premium baked sweets, especially brownies. Some of the other tasty treats they offer are:
Bars
Macaroons
Granola
Snack Mix
Truffles
Brownies

Image Brownies – They can use a digital image you provide to decorate their brownies
Holiday and Special Occasion brownies
Plus over 50 flavors and specialty brownies
Simply Divine Brownies stands out for their abundance of unique brownie flavor and frosting options. And, the best way to experience these flavors is by signing up for their brownie of the month subscription:
Brownie club options

3 months – $98.00
6 months – $180
9 months – $250.00
12 months. – $320

Half a dozen brownies baked from scratch
You can choose which months you want the shipments to arrive
Brownie Gift Baskets
Fairytale Brownies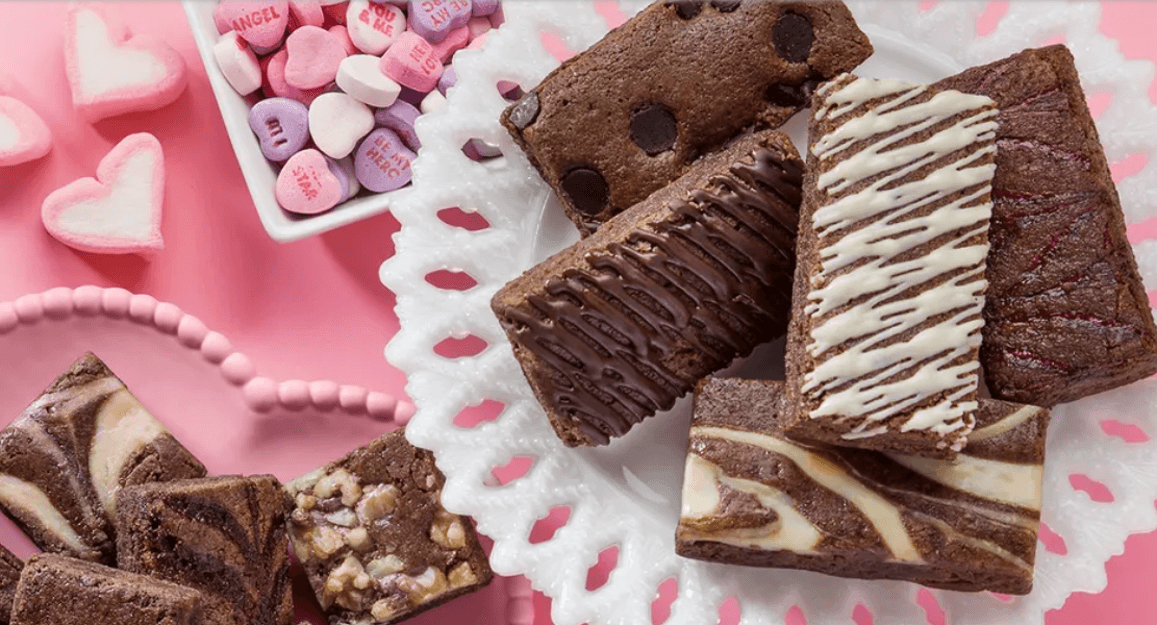 Fairytale Brownies started as Eileen and Dan's childhood dream of a world full of brownies.
Fairytale Brownies began as a kindergarten friendship between Eileen and Dan, who later became business partners in 1992, making their dream of a brownie world into a reality.
Fairytale Brownies sells their brownies both online and in their retail store in Phoenix, Arizona. Additionally, you can find their gourmet brownies at other local Arizona retailers.
Their brownies are available in three different sizes:
Full-Size Brownies
Snack-Size Brownies
Bite-Size Morsels
Additionally, they offer brownies for special dietary needs, like:
But what Fairtatale Brownies does best are gifts. They have three different gift packaging options:
Gift Tins
Towers
Customized Photo Gift Boxes
Gift Boxed
Their gift options range in price from $29.95 to $369.95, and everything in between. The gift options include any of the three sizes of brownies and come in several flavor options:
Caramel
Chocolate Chip
Original
Raspberry Swirl
Walnut
Cream Cheese
Espresso Nib
Cinnamon Cocoa
White Chocolate
Toffee Crunch
Pecan
There are a flavor and gift option to suit any brownie lover.
Brownie Points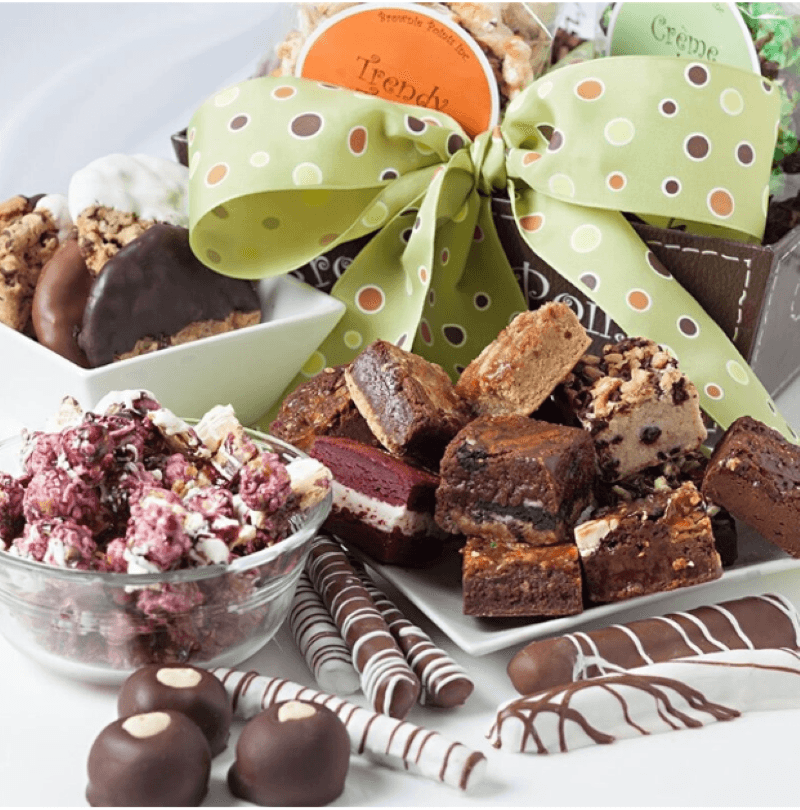 Last but far from least is the bakery Brownie Points. Brownie Points has a rocky history that eventually smoothed out to become the successful business it is today.
The original owner, Lisa King, started the company while still working as a school teacher. Brownie Points began as a hobby that later developed into a business. However, a few years in, King made a difficult decision and sold her company.
But that was not the last time King would own Brownie Points. A few years later, when she was going through a divorce, King repurchased the company with the help of her sister-in-law.
After moving back to Columbus, Ohio, Lisa started Brownie Points from the ground up, and today she owns one of the most popular online brownie bakeries in the US. Brownie Points has appeared on several national TV programs like Fox Business, The Today Show, Food Network, and Good Morning America.
Today, Brownie Points offers an array of products and gifts such as:
Gourmet Brownie Bites
Gourmet Popcorn (Her new husband owned a popcorn company that later merged with Brownie Points)
BIG Brownies
Handmade chocolate confections
Gifts for all occasions and holidays
Corporate gifts
The available gift options range from a box of 4 brownies to baskets and towers. Some of their best selling gifts are:
Baby Brownies 100 for $130
Includes a large variety of individually wrapped Baby Brownies with flavors like:

Cookies and Cream
Butterscotch Sensations
Cappuccino Toffee Fudge
Birthday Cake
Caramel Macchiato
Chocolate Caramel
Chocolate Caramel Sea

All Occasion Box Delight 4 for $20

Four of their top BIG gourmet brownies
Brownies are 3×3 in size

Flavors may include:

Kitchen Sink
Chocolate Fudge
Butterscotch Sensations
Chocolate Caramel Sea Salt

Can't Live Without it Basket for $73

Includes brownies, chocolate confections, and popcorn