Whiskey comes in many different varieties. This is because grain mash, the main component of any whiskey, can be made up of different grains, with either a focus on one grain or a mixture of a few.
Some of these variants that rely on a single type of ingredient you are probably already familiar with! For example rye whiskey and bourbon. Rye is probably pretty obvious what the focus is on, but did you know that bourbon has to be at least 51% corn?
(Technically corn is not a grain. It's a vegetable)
We've talked about these U.S.-made whiskeys before, but what of the whiskeys from the continent where it all began – Europe!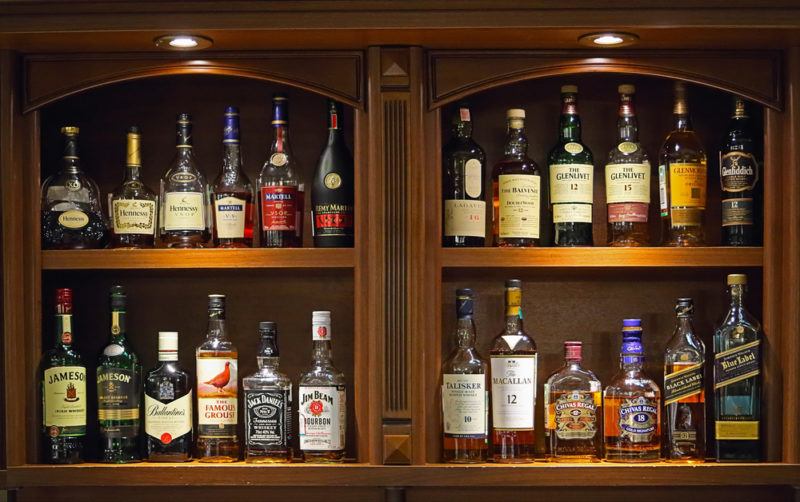 Whiskey was made, popularized, and spread in Europe. In particular, Scotland and Ireland were some of the first countries to begin producing and selling whiskey to the public.
And despite these two countries starting off the same path, the whiskeys that they produce today are very different from one another!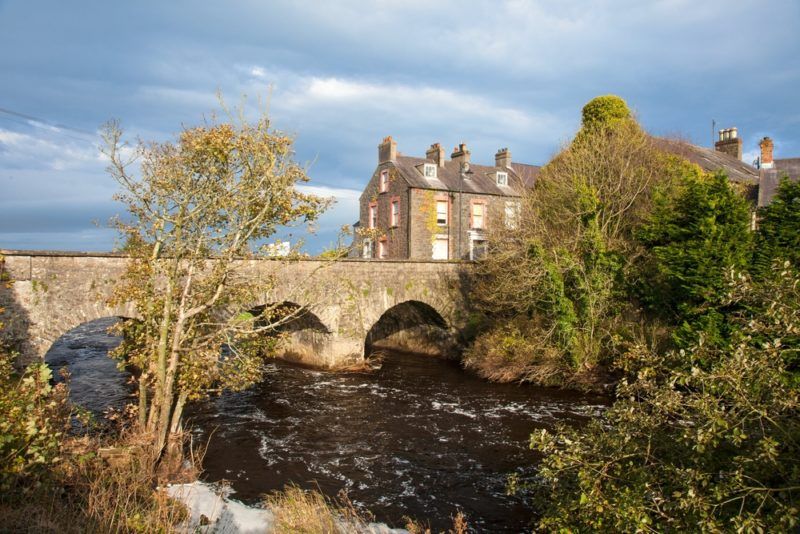 If you think that whiskey had a rich history in the United States, then be prepared for the humble beginnings of whiskey in Europe. We'll take you on a journey through whiskey's history in the two countries, as well as a comparison between the two in terms of flavor and production.
So if you aren't sure of the difference between Scotch whisky and Irish whiskey (other than the spelling, of course), then read on to learn about what really separates the two. There's a lot more to it than you think, and you'll be surprised by how different the two really are from each other.
The History of Scotch Whisky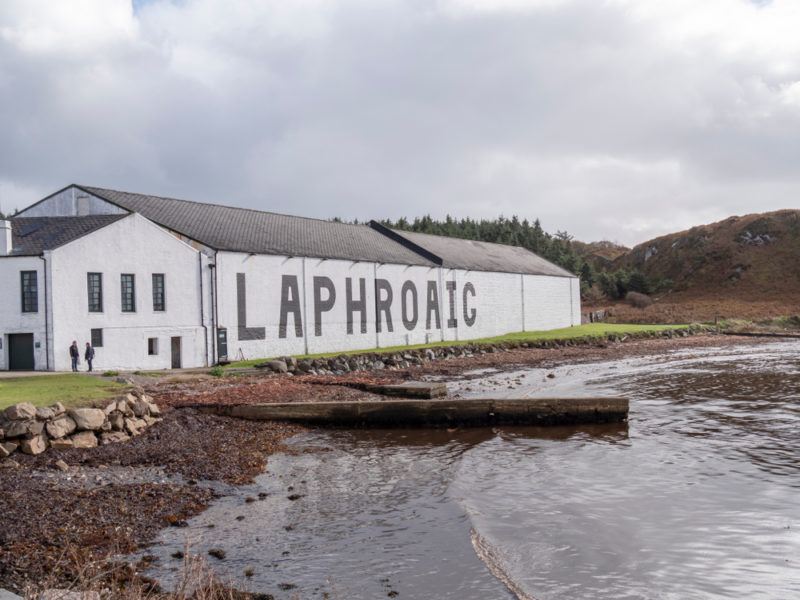 The origin of scotch whisky itself is probably not something you'd expect. The Scotch Whisky Association states that uisge beatha, a Scottish drink, was what the scotch whisky today is based on. Uisge Beatha literally translates to "water of life", which is not too far from what scotch whisky tastes like today.
Scotch whisky wasn't used to enjoy a night out with friends, or drink one's problems away, at least not at first. Uisge beatha (or "aqua vitae" as it was called by friars at the time) was used for making gunpowder and moistening saltpeter. It was also the first recorded drink to be distilled in Scotland in 1494.
Over time, though, scotch whisky began to be enjoyed as a drink rather than a lubricant or material. One of the biggest proponents of scotch whisky at the time was the king himself, King James IV of Scotland.
During his reign, the production of scotch whisky was limited to the monasteries only, but when King Henry VIII of England rose into power, the monasteries dissolved. This led to monks with distillery experience to produce whiskey privately, which was originally found as illegal.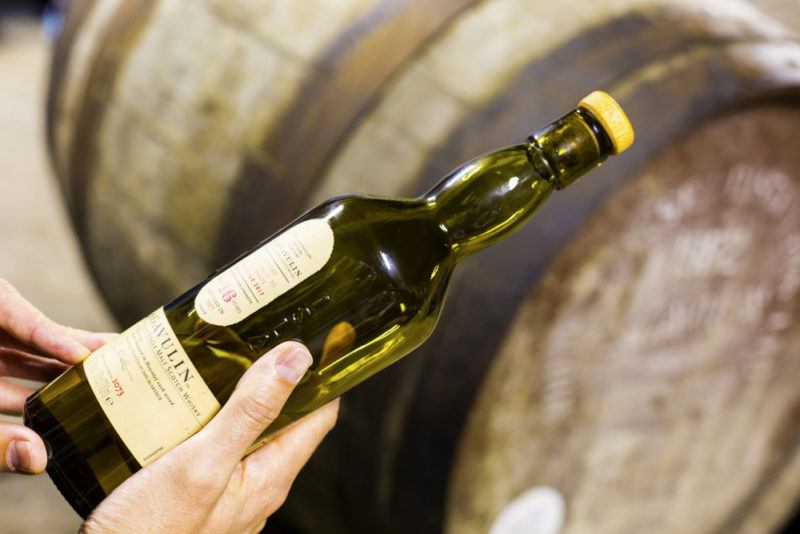 But just like King James IV of Scotland, the public loved drinking whisky. They loved it so much that they started producing whisky of their own. However, when production of whiskey was taxed in 1644, whisky distilling became more underground, with unlicensed distilleries producing their own batches without the government knowing.
Luckily, legal distilleries were able to operate with fewer restrictions during the Excise Act of 1823. This led to the rise of many prominent whisky distilleries in the country, with some still producing whisky to this day, such as the Glenlivet Distillery, which was the first licensed distillery under the new Act.
Whisky production underwent a surge of popularity during the 1800s. The introduction of the column still made producing whisky a lot more efficient, and a shortage of wine, brandy, and cognac during 1880 caused the French to drink whisky instead. 
The History of Irish Whiskey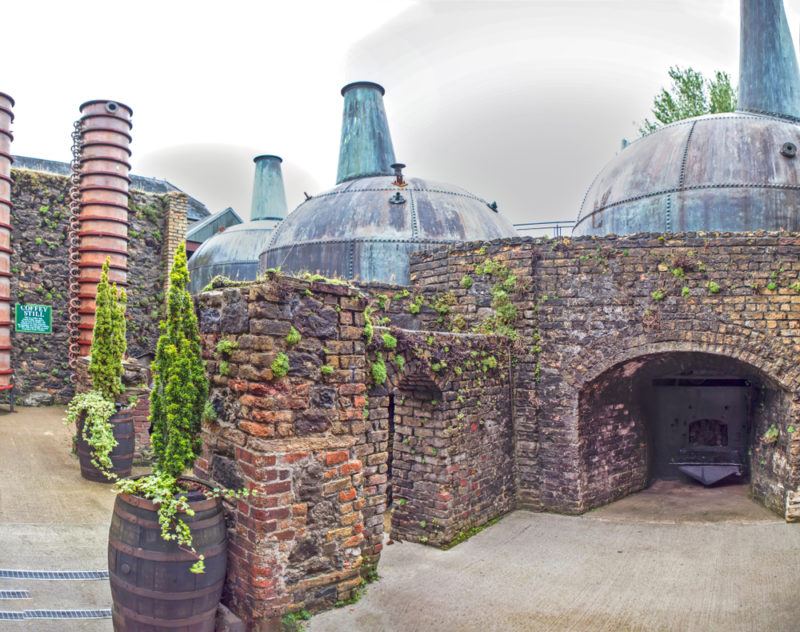 Irish Whiskey has a somewhat vague history when it comes to whiskey. It is said that Irish monks during 1000 AD brought home the technique of distilling perfumes from what they had learned in the Mediterranean countries. The Irish then decided to take the technique and use it to create a drinkable spirit.
However, written records of whiskey aren't easily available, and the earliest one in Ireland dates back as late as 1405, with the record mentioning aqua vitae.
This was actually mentioned earlier than in Scotland, where the oldest record of the term dates back to 1494. So whether you believe in the story of some smart monks or the story of aqua vitae, just remember that like Scotland, the monasteries and their monks were largely responsible for the birth of whiskey.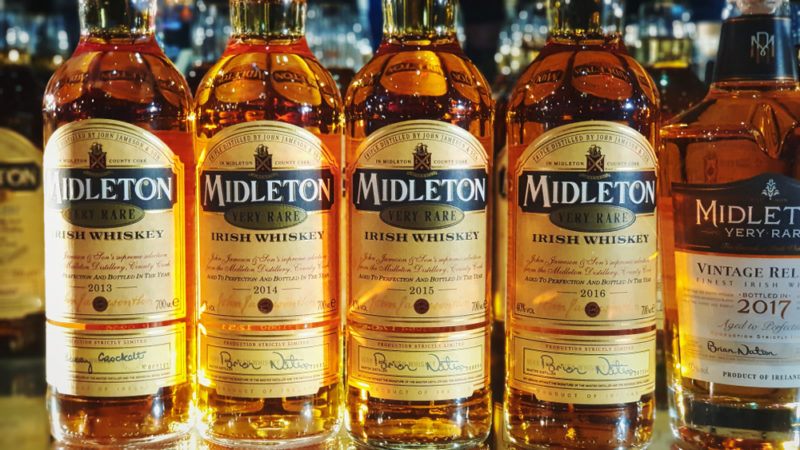 It didn't take long for whiskey to surge in popularity among the Irish. The 1500s saw a massive boost in the production and consumption of Irish whiskey, so much so that an Act had to be passed by the English Parliament to ban anyone who wasn't part of a large town from producing the stuff. The act never really got implemented, though, as the law didn't reach very far.
The Definition of Scotch Whisky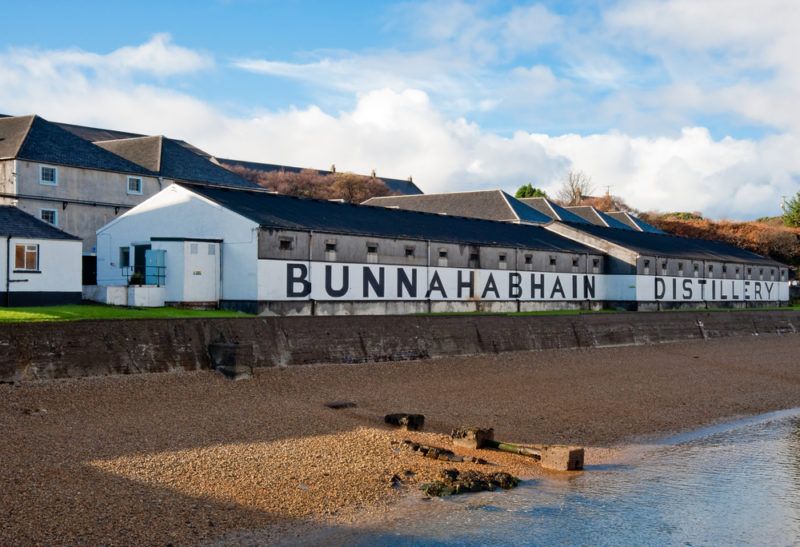 Any good or commodity needs a legal definition to separate it from similar products. This goes for both Scotch and Irish whiskey too, and they have a quite a few requirements for them to be considered as such.
Scotch whisky is defined as whiskey "produced in Scotland from water and malted barley." So even if distilleries from other countries imitate the techniques used in Scotch whisky to the letter, they can never really be considered as Scotch whisky. Only Scottish distilleries have that privilege.
The Definition of Irish Whiskey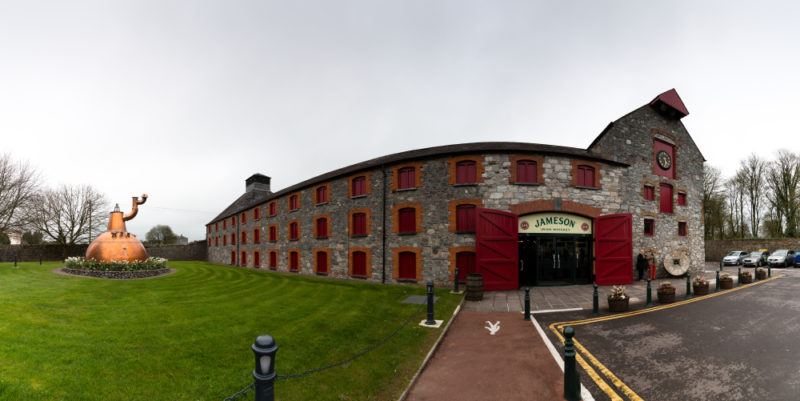 Like Scotch whisky, Irish whiskey has a legal definition that's more or less straightforward. Irish whiskey is any whiskey that's been distilled in the island of Ireland (either in the Republic of Ireland or Northern Ireland), using a mash of malted cereals.
There's a little more detail when it comes to the mash, though. The grain needs to be made from malt, fermented by yeast, and distilled to an alcoholic strength of less than 94.8%, but more than 40%.
What's the Difference Between "Whiskey" and "Whisky"?
You may have already noticed at this point, but Scotch whisky is spelled without the letter "e", unlike the Irish counterpart that's always spelled with an "e." Why is that? Well, the answer isn't as deep and historic than you might think.
You see, the word "whisky" is just an anglicized version of uisge beatha, the drink that Scotch whisky of today is based on.
The term "uisge beatha" is Gaelic, a language that you can find both in Scotland and Ireland. When the word was translated, the Irish decided to keep the "e", while the Scottish dropped it entirely.
As a side note, most American whiskeys are spelled with 'ey', but some use the 'y' spelling. There seems to be no rule for this other than branding preference. Also, whiskies is the plural of 'y', and whiskeys is the plural of 'ey'.
How is Scotch Whisky Made?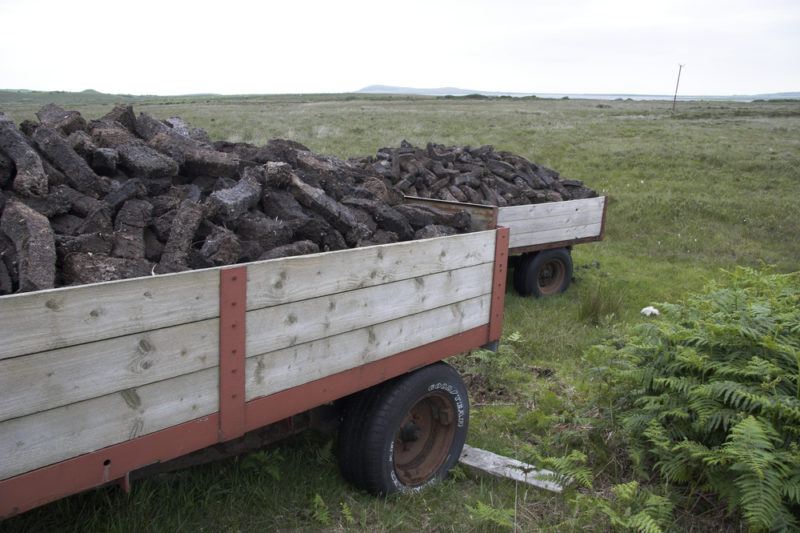 Ask any whisky enthusiast and they'll tell you that Scotch and Irish whiskeys differ in more ways than just their country of origin. Specifically, the way they produce whiskey differs a lot, which leads to different tastes and textures between the two.
Scotch whisky usually makes use of wholly malted barley. When drying, distilleries typically use peat smoke, which leads to the smoky aroma that Scotch whisky is known for. Not all scotch is smoky though!
Scotch whisky is also distilled only twice, which can lead it to being heavier than Irish whiskey.
How is Irish Whiskey Made?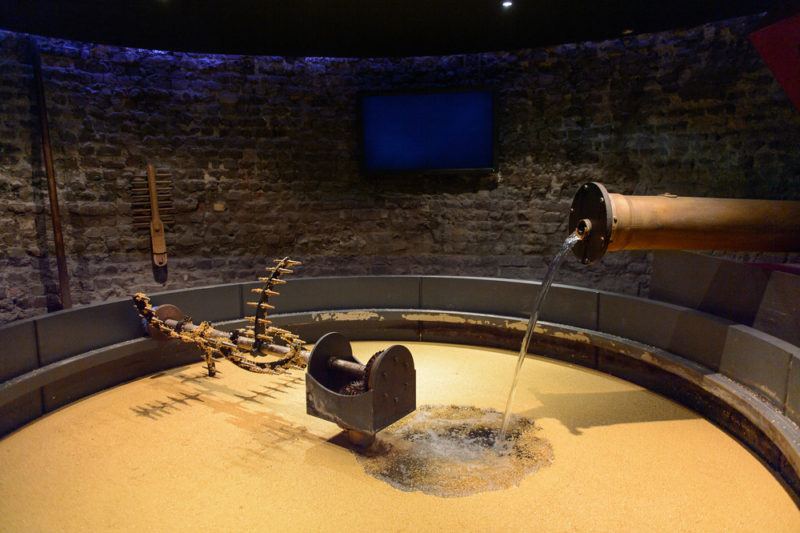 Irish whiskey is made quite differently from Scotch whisky. For one, distillation occurs three times during the entire process, which leads to it being light and smooth. Irish whiskey also uses raw, kiln-dried barley instead of the wholly-malted barley Scotch whisky makes use of.
The Irish tend to use smaller pot stills as well, versus the Scots which have a wider variety of distilling methods.
The Differences in Taste
This part's last since you're most likely already familiar with the tastes of both whiskey variants. In case you need a refresher, though, here's a quick comparison between the two.
Scotch whisky is prized for its full and heavy taste thanks to the malted barley used in distillation. And though not all Scotch is made with peat smoke, that is what a lot of people look for.
On the other hand, Irish whiskey gets praise for its lighter and smoother flavor from the triple distillation process.
This is why you see it more often than Scotch whisky in cocktails and mixes.
My Favorite Whiskey From Scotland & Ireland
As a whiskey fan, I think both whiskey are great, but my personal preference is Scotch. I particularly like Scotch from the Islay region, which tend to be smoky and peaty.
Scotch has a much richer history in my opinion, with clearly divided regions you can explore and learn about. On top of that, there's much more general public interest in things like single malts, special blends, and the culture of Scotch.
My current all-time favorites are Lagavulin 16 and Caol Ila 12.
Irish whiskey is good too! I'd much rather have a shot of Irish whiskey at the bar, or add it to my coffee. That third round of distilling really does smooth it out. When I drink the Irish stuff, I like Jameson. I haven't done the same amount of research into the "craft" side of Irish whiskey though, so let me know in the comments if you have a better brand to switch to.
Want to really understand the difference between the two? You should join a whiskey of the month club like Flaviar where you can taste different samples of whiskey to find your perfect drink. Get "tasters packs" with different scotch, bourbon, and other types of whiskey delivered to your home, without committing to a full bottle!