If you're an avid whiskey fan, you'll know right away the difference between a rye whiskey and bourbon from its flavor, texture, and aroma.
What you might not know, however, are the differences between the two historically, particularly when it comes to their resurgence after the infamous Prohibition. There's a lot more going on between the two whiskey variants than just a different batch of ingredients.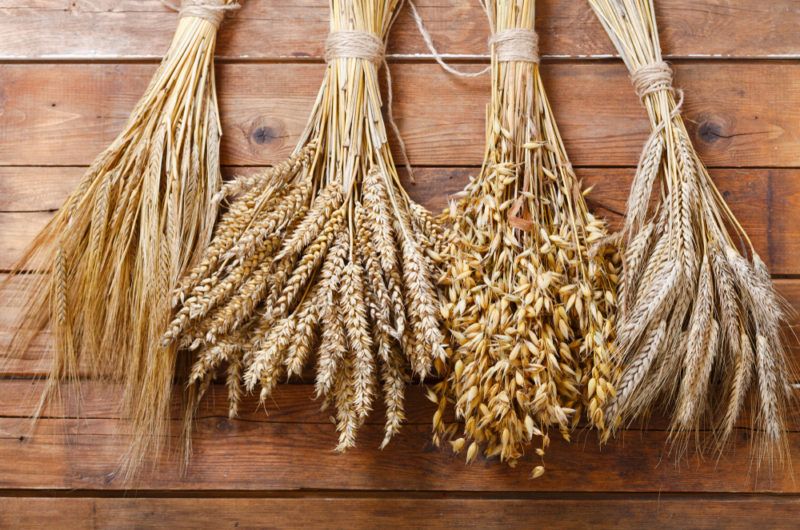 On one hand, you've got the popular Bourbon whiskey, a timeless variant of whiskey that's come all the way from its humble beginnings in Bourbon county at the heart of Kentucky.
It's grown to become a world-renowned spirit, with the American government proudly claiming it as an American product, to the point where they only legalize the selling of Bourbon made in the U.S.
On the other, you've got a variant of whiskey that was popular for a time, until the Prohibition came around and made it lose presence in the market, along with the others. During the Prohibition's aftermath, rye whiskey never really took off again until recently, with the reintroduction of rye across distilleries all over the world.
So just like our article on the difference between whiskey and bourbon, we're going to take you on a quick historical tour on the ins and outs of both rye and bourbon whiskey.
We'll also take a look at the current definitions of the two, as well as their differences in ingredients and distillation. We recommend grabbing a glass of either one of the two spirits if you have one while reading this to really get in the mood for this one.
The History Behind Rye Whiskey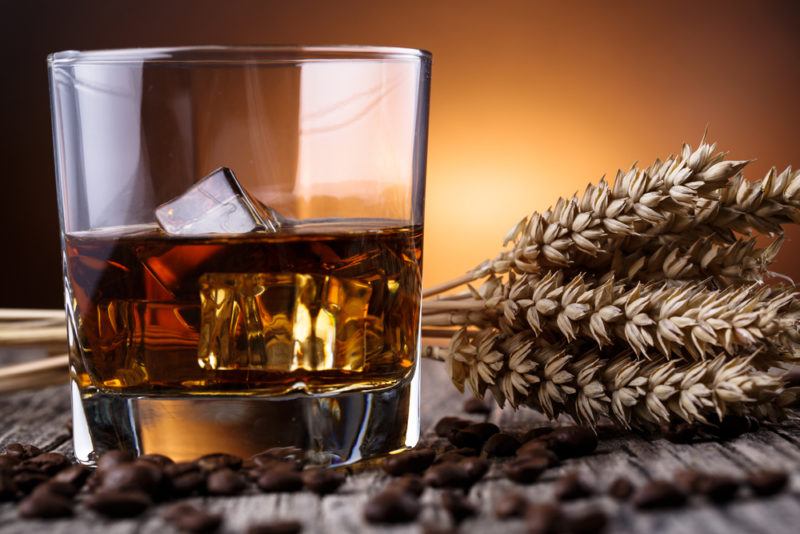 Rye whiskey has had a wild history over the course of its lifespan. The variant of whiskey was born in the northeastern states of America. In particular, Maryland and Pennsylvania were some of the hotspots of rye whiskey production in its infancy.
Pittsburgh was even considered as the go-to place for rye whiskey at the time, as it was where the majority of the stuff was distilled. In fact, towards the late 19th century, distillers had the capability of producing up to 30,000 barrels a year.
While the whiskey variant enjoyed a decent following at the time, everything changed with the arrival of Prohibition.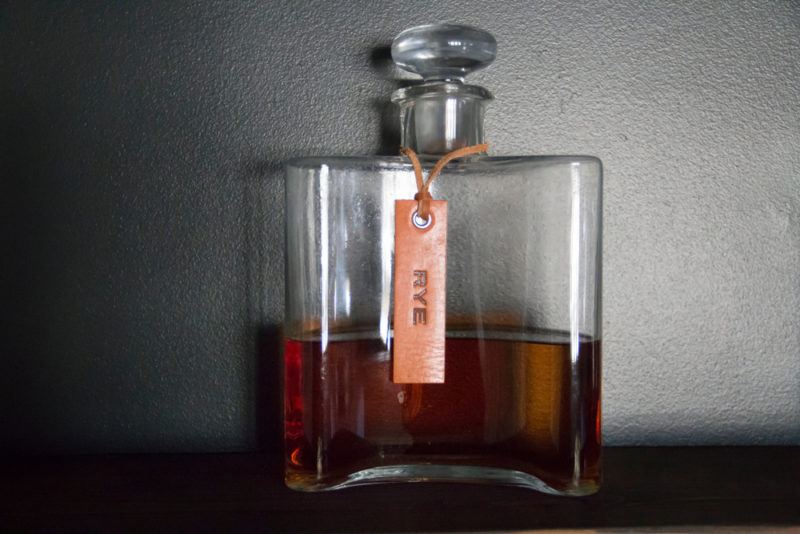 Prohibition ran from 1920 to 1933, and it saw the downfall of many breweries, wineries, and distilleries all over America. While you could definitely consume liquor and alcohol, the government banned the production of the stuff, so there was no way you could get yourself a bottle of alcohol through legal methods.
Because distilleries couldn't produce their spirits like they used to, liquor became a rare sight. It also made some variants lose their popularity, as was the case with rye whiskey.
Unfortunately, even after the Prohibition was lifted 14 years after its implementation, no one really seemed to appreciate rye whiskey as they did before, and it eventually became nothing more than something you'd occasionally find in small distilleries scattered across the United States.
In recent years, however, rye whiskey has managed to build a small but dedicated following, and the number of enthusiasts grows by the day. The early 2000s saw the birth of more rye whiskey distilleries, with some distilleries producing up to 11,000 gallons a year, which is a lot for something that only recently garnered the attention of the whiskey community.
The History of Bourbon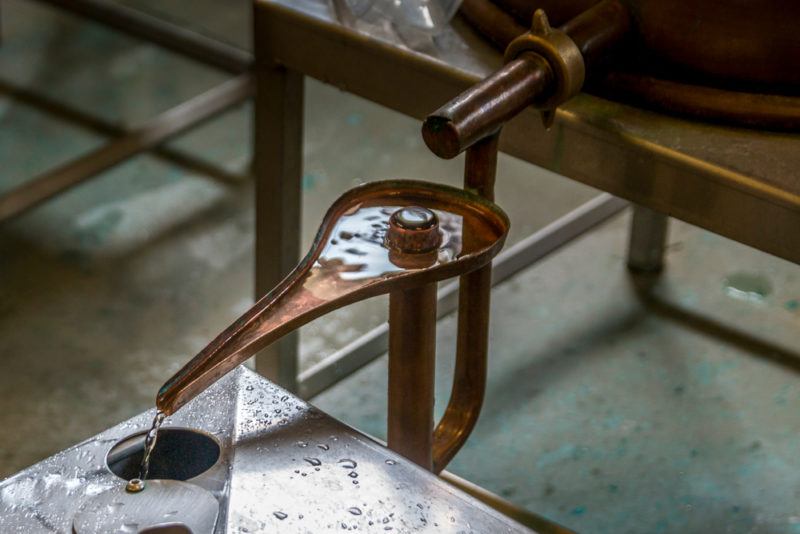 Rye whiskey isn't the only variant of the spirit that was invented in America. Bourbon whiskey had a small start at Bourbon county, in Kentucky.
The local settlers, who came from European countries such as Scotland, Ireland, and the UK, first brought their own whiskeys to the state, and eventually, someone came up with the idea of using corn as the main ingredient instead of the usual grain mash.
Both bourbon and Tennessee whiskey (which is largely considered as different from bourbon, though technically can be considered as one) are more popular than ever, with exports of bourbon alone reaching over $1 billion in 2013.
On a side note, Brazil, The Dominican Republic, and the UAE are some of the biggest importers of bourbon, among others such as Israel and the Bahamas.
Bourbon is also known for its use of the sour mash process, a technique created for the whiskey variant that makes use of previously-made batches of mash. This provides a unique flavor to the bourbon that you won't find anywhere else.
When is a Whiskey Considered Rye Whiskey?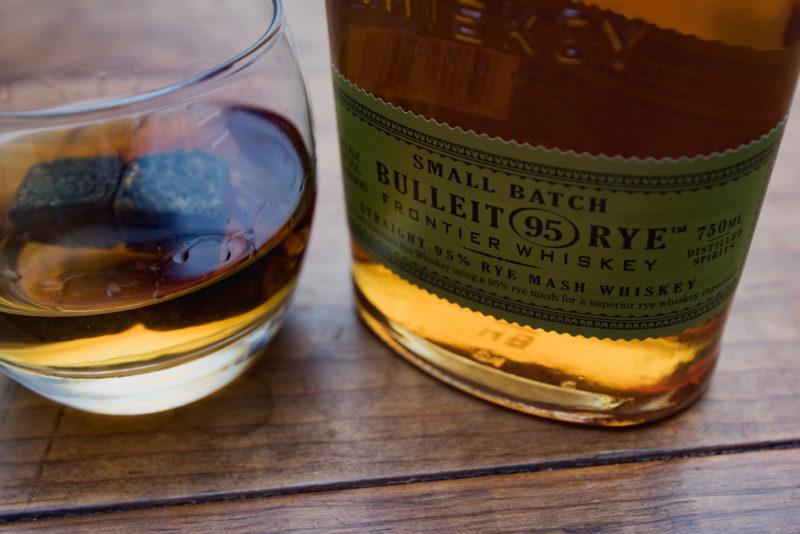 Despite many people having their own opinion as to what makes one type of whiskey different from another, the U.S. government has a set of legal requirements that classify whiskey into different categories.
This is meant for a lot of legal processes and whatnot, so the definitions are quite loose, though they do give a good idea of what to expect from these alcohol varieties.
The legal definition of Rye Whiskey is pretty straightforward. Any batch of whiskey that's made from a mash that consists of at least 51% rye is legally defined as rye whiskey. The other 49% can be any other type of grain, like barley or corn, but malted barley is usually the go-to secondary grain for rye whiskey.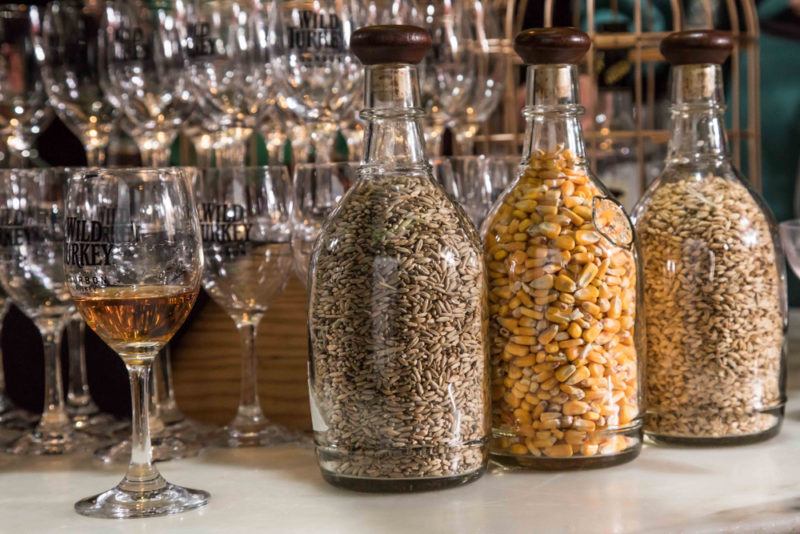 Other than the makeup of the grain mash, rye whiskey must be distilled to no more than 160 U.S. proof (that's 80% abv) and must be aged in charred, new oak barrels that are no more than 125 proof (that's 62.5% abv).
Finally, if the rye whiskey ends up aged for two or more years and hasn't been blended with other spirits, then it meets the legal definition for straight rye whiskey.
Canada has its own "rye whiskey", though the legal definitions for it are extremely loose. While rye whiskey did in fact see production in Canada in the past, the term is now widely used interchangeably with "Canadian whiskey" and "Canadian rye whiskey".
Essentially, there is no requirement in composition for whiskeys to hold the label of "rye whiskey" in Canada.
Distilleries in Canada try to keep the term somewhat true, at the very least. While the main batch used in rye whiskey is made out of corn or wheat, a small amount of low proof rye-based whiskey is added to give that flavor of rye. It might not be the 51% that the U.S. requires, but at least it's better than nothing.
When is a Whiskey Considered a Bourbon?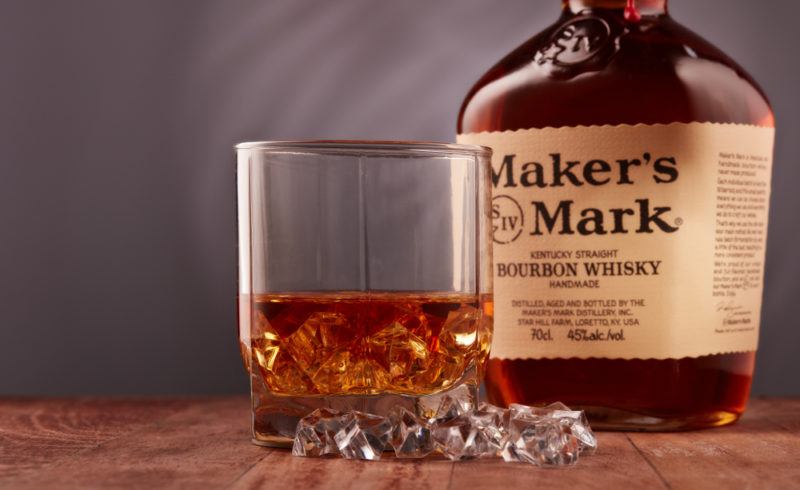 Just like rye whiskey, bourbon also has a legal definition of its own, though it's a little more specific than that of rye. Legally, bourbon is defined as any whiskey that's made up of at least 51% corn, with the other 49% being made up of any other type of grain mash.
And just like rye whiskey, bourbon also meets the same requirements for distilling and aging. It has to be no more than 160 proof, aged in new, and charred oak barrels. Additionally, bourbon has to be bottled at 80 proof or more, like other whiskeys.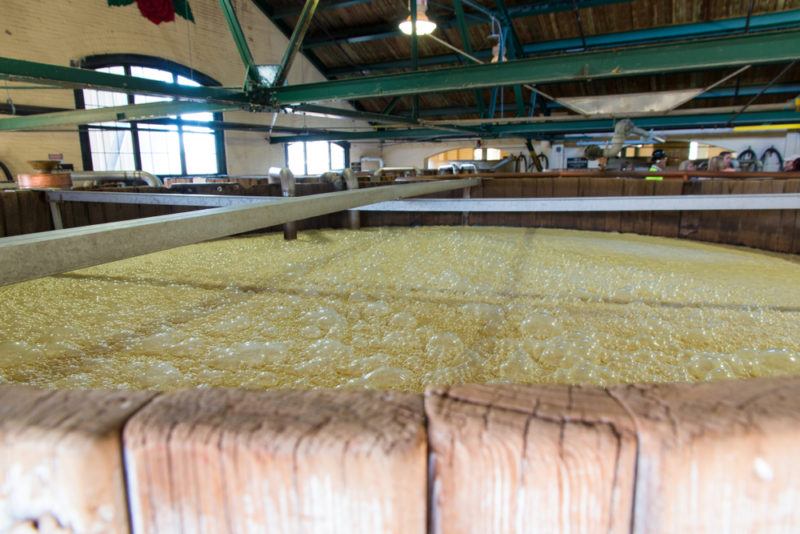 What makes bourbon a little more special than rye whiskey, though, is that it has to be produced in the U.S. for it to be considered as bourbon.
Distilleries from any other country that use corn as their grain mash in distilling whiskey can't label their batches as bourbon. Many trading agreements agree that the term "bourbon" should be reserved for corn-based whiskey made in the U.S. alone.
Differences in Flavor Between Rye Whiskey and Bourbon
Now that we know all the history and legal definitions of both rye whiskey and bourbon, we can move onto the fun part – examining their taste. Rye whiskey and bourbon are made with different grains as the dominant flavor of the mash, which can result in quite different taste and texture profiles.
When it comes to rye whiskey, expect a dry flavor with some hints of spice. This is because rye as an ingredient isn't very sweet, and as a result, the flavor of the alcohol in rye whiskey is largely uncontested.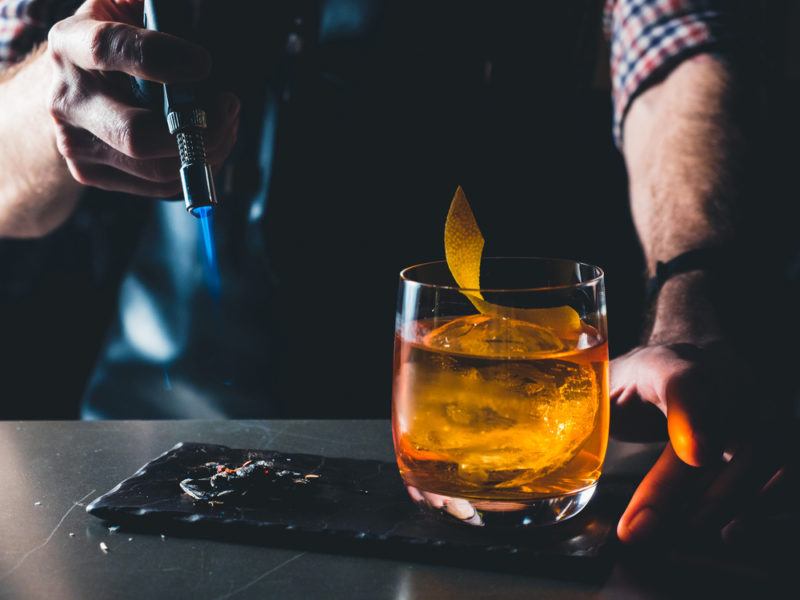 On the other hand, bourbon sports a sweeter and more full-bodied flavor thanks to the natural sweetness of the corn. This flavor isn't long-lived, though – bourbon doesn't really age well, unlike rye whiskey which can still taste great despite the amount of aging it receives.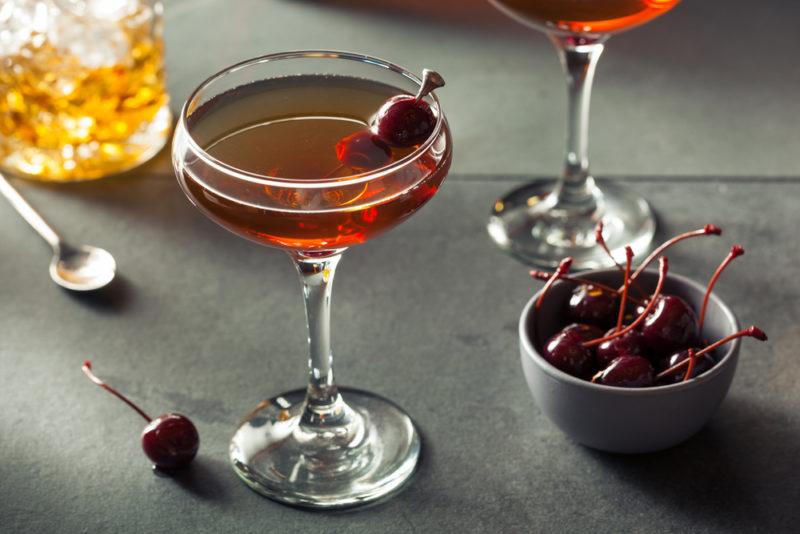 Conclusion
Despite both rye whiskey and bourbon being variants of whiskey popularized in the U.S., they're more different than they are similar. In terms of the history, definition, and even flavor, both whiskey variants have their own fair share of charms, and at the end of the day it all boils down to personal preference.
If you're interested in learning more, I recommend checking out these whiskey of the month clubs so you can "practice" what you learned here and truly taste the difference between rye and bourbon. Reading about it will only take you so far!