Since long before prohibition even hit, rye has been the dominant whiskey grain. It's been the backbone of many brilliant, award-winning expressions and even entire distilleries. It creates deep, rich palates and spicy flavors all-around. No one denies its excellent contribution to the world of whiskey, but we can't ignore the new player in town either – wheat.
Many distilleries are starting to play around with wheat in their mashbills and the wheat is creating a new generation of whiskey. It's not any better or worse than rye – it's something entirely different! Overall, it's much softer, sweeter, and more rounded on the palate. The best wheat whiskey is a smooth, easy sipper – perfect for beginners or those who just don't like spice.
The following expressions are amazing examples of this emerging style of whiskey. The sweet flavors lend themselves nicely to sipping, or helping you create beautiful cocktails! The distilleries are taking some rewarding chances and forging a whole new category.
The Best Wheat Whiskey
1. Old Elk Wheated Bourbon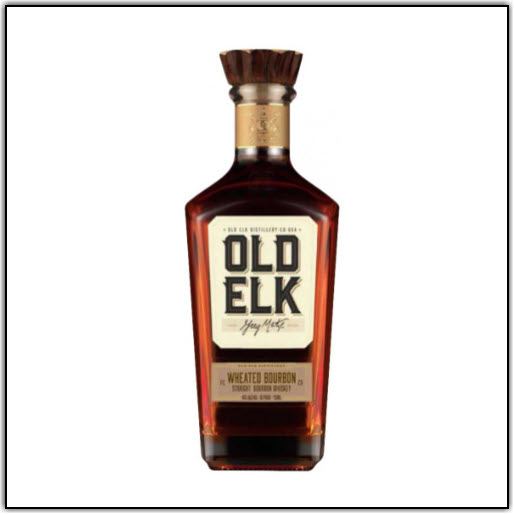 Old Elk Straight Wheated Bourbon has won many awards, including a gold medal at the New York International Spirits Competition. It's made with Old Elk's special slow cut process, making it richer, deeper, and smoother than many of its counterparts.
Founded in 2013, Old Elk is a new distillery but was made in collaboration with Master Distiller Greg Metze who has more than 40 years of experience and is a true bourbon specialist. Their production is consistently spectacular, be it whiskey, gin, vodka, or anything else. The New York Spirits Competition even named them "distillery of the year" twice in a row.
While the slow cut process takes several weeks longer to complete than regular distillation, the resulting flavors and depth is well worth the wait and the price. The nose offers notes of oak, vanilla ice cream, toffee, caramel, a touch of amaretto, and some florals in the background. The palate follows with notes of cream, vanilla, toffee, clove, and toasted almonds. The finish is beautifully smooth and slightly warming with notes of caramel and milk chocolate.
2. Whistlepig Homestock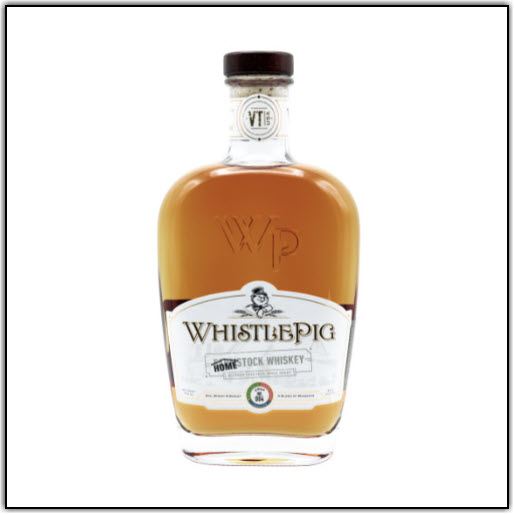 Whistlepig is a distinguished distillery that was founded in 2008 and has become the most awarded producer of rye whiskey in the world. Their rye whiskies are deep, complex, and famous for their delicious and sophisticated flavors.
Whistlepig Homestock is a new expression that was created in part by the Whistlepig community! Whistlepig wanted the input of their fans on this new bottle, so they sent special blending kits to whiskey enthusiasts all over the world where everyone worked on blends together from their own homes.
In the end, the blends were analyzed by Master Blender Pete Lynch. He picked the three most popular styles and everyone voted on their favorite while enjoying them together over a live stream. The winner was something entirely new to Whistlepig – a whiskey made with wheat. This experiment was more than a fun experience for fans. It created a truly unique and spectacular new whiskey.
The nose is pleasantly sweet with some subtle spice and fruit working together. The palate offers notes of orange, vanilla, and pipe tobacco. The finish is long and spicy with notes of baking spice, nuts, berries, and toffee.
3. Larceny Barrel Proof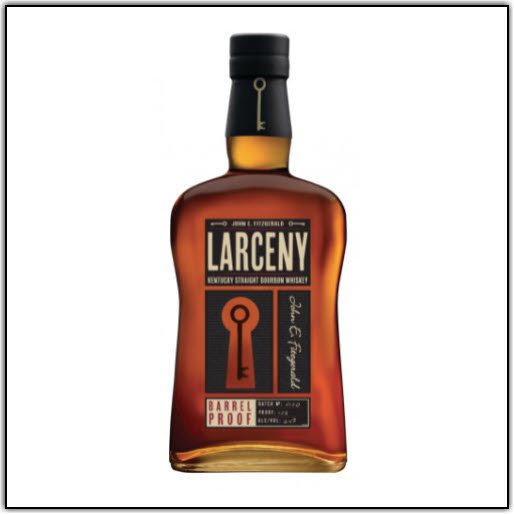 John E. Fitzgerald's Larceny Barrel Proof is the barrel proof follow-up of their successful Kentucky Straight Bourbon. The main difference between them is that the barrel proof uses wheat where the original recipe used rye.
While this particular expression is a fairly new one, the story of John E. Fitzgerald goes back quite a ways. There are a couple of different versions of the story. The simpler theory is that Fitzgerald founded his distillery along the Kentucky River just after the Civil War ended, selling bourbon to train and steamship passengers as they passed through town. Eventually, he sold the distillery to the legendary Pappy Van Winkle for a large sum of money.
Pappy's granddaughter has a different story to tell, however. According to her, Fitzgerald was a corrupt bonded treasury agent with a knack for identifying good bourbon. These agents were in charge of collecting taxes on spirits and therefore were the only ones allowed to have keys to barrel warehouses. Supposedly, Fitzgerald used this power to sample and steal the best bourbon he found in these warehouses.
Whatever the truth may be, Pappy Van Winkle decided to name a brand of bourbon after Fitzgerald, immortalizing him and his associated legends and theories. The wheat used in this expression gives it a smooth, round profile with a softer flavor.
The palate offers a bready feel with notes of honey, vanilla, sugar, maple, nuts, and a touch of cinnamon. Oak and spice appear on the warming finish.
4. 1792 Sweet Wheat Bourbon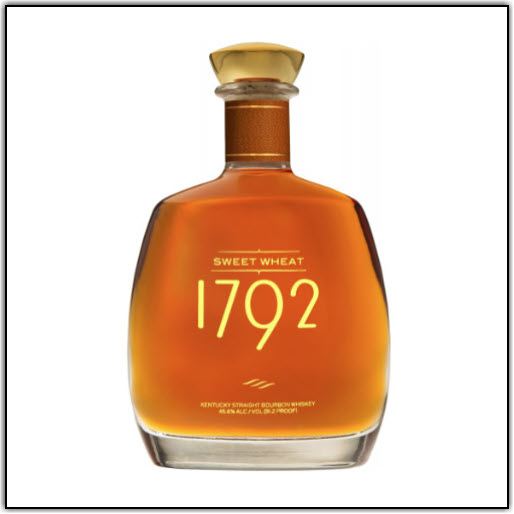 1792 Sweet Wheat Bourbon scored an impressive 95 points at the Ultimate Spirit's Challange in 2012, where it tied with the legendary Pappy Van Winkle's 23-year-old bourbon. Originally founded by John D. Willet in the 1800s, he transferred his interest in the company to his sons-in-law, Thomas Moore and Benjamin Mattingly in 1876.
They ran it together for a few years until Mattingly sold his stake. Moore gained complete control a few years later when he renamed the distillery and ran it until it was forced to close for prohibition.
Like many others, it did reopen eventually and now operates as the Barton 1792 Distillery, located on the same site as the now historic Tom Moore Distillery. They also continue to use the same methods as Moore did more than 100 years ago, preserving the tradition and quality of his bourbons.
The aroma here is bold with a touch of spice, followed by a mellow and well-balanced palate with flavors of apples, pears, butterscotch, coffee, custard, and just a touch of rye. The lingering finish is warming and smooth.
5. Redemption Wheated Bourbon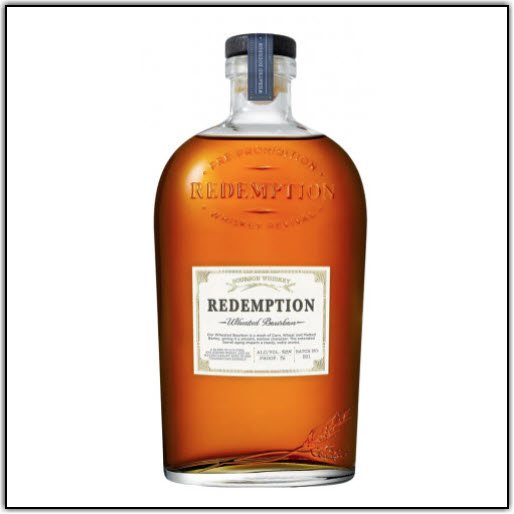 Redemption Wheated Bourbon has a higher wheat content in the mash bill than even your average wheated whiskey. This results in an incredibly sweet and soft whiskey, one with a gentle palate, perfect for beginners or those with a little sweet tooth.
The brand itself goes back to the 17th and 18th centuries when rye spirits were dominant. Prohibition hit and when alcohol consumption went underground, everyone turned to gin because it didn't need to age.
Though the world grew accustomed to gin, Redemption's goal since prohibition ended has been to bring back rye and whiskey in general. This wheated expression is aged for four years in oak barrels and bottled at 96 proof.
The aroma is complex and offers lovely notes of pear, vanilla, toffee, ginger, lavender, sage, and spice. The palate is a complex array of caramel, coffee, cured meat, nuts, spice, and a touch of mint. The flavors are each strong but they're layered gently and hit you slowly. The finish is long, warm, and satisfying.
Wheat Whiskey Cocktails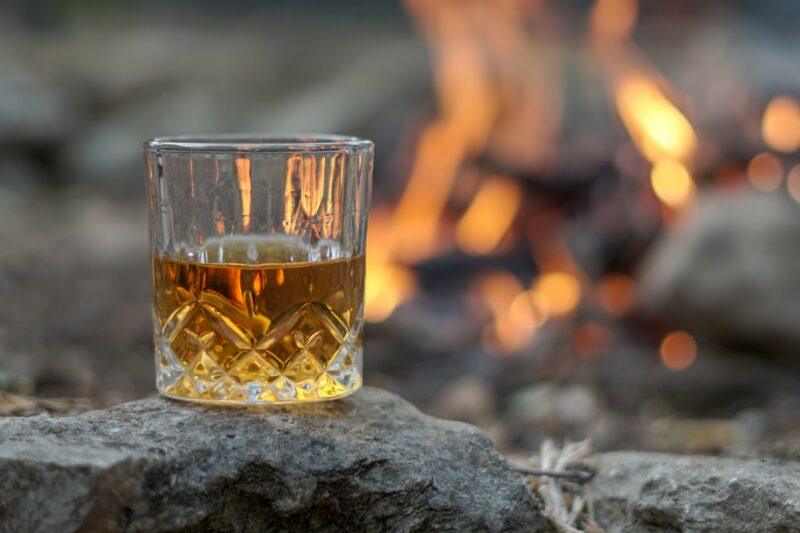 The concept of wheat whiskey is still fairly new compared to rye or even corn, but that doesn't mean there aren't some great cocktails out there to try! The softer and sweeter notes of wheat whiskey compared to the spice of rye make for some interesting cocktails. Start with these ones and have fun experimenting with all the flavors and nuances you'll find in your favorite wheat whiskies.
Bernheim Buck
This one comes directly from Heaven Hills Distillery and is an easy cocktail that pairs wheat whiskey with its favorite mixer: ginger beer.
Ingredients:
2 ounces wheat whiskey
¾ ounce fresh lime juice
¾ ounce simple syrup
2 ounces ginger beer
2 fresh strawberries
Instructions:
Muddle strawberries and lime juice in a mixing glass.
Add simple syrup and wheat whiskey.
Shake with ice until chilled.
Strain into a Collins glass with fresh ice.
Top with ginger beer.
Garnish with a lime wedge.
Wheat Whiskey Smash
You can't create a new version of every classic, but in this case, making the iconic whiskey smash with wheat whiskey does the flavor a favor. The sweeter notes combine nicely with the citrus, making for a pleasant and refreshing drink any time of day!
Ingredients:
2 ounces wheat whiskey
¾ ounce simple syrup
4 fresh mint leaves
Half of a lemon, cut into wedges
Instructions:
Squeeze the lemon wedges into a cocktail shaker with ice and add whiskey, simple syrup, and three mint leaves.
Shake well to chill.
Strain into your desired glass filled with fresh ice.
Garnish with the last mint leaf.
The simplicity is nice here not just for the sake of being easy to make but also for adjustability. You can adjust the taste as you see fit by adding more or less lime juice and simple syrup! Once you find your perfect combination, you'll have a versatile, go-to cocktail to show off your favorite wheat whiskey to all your friends.