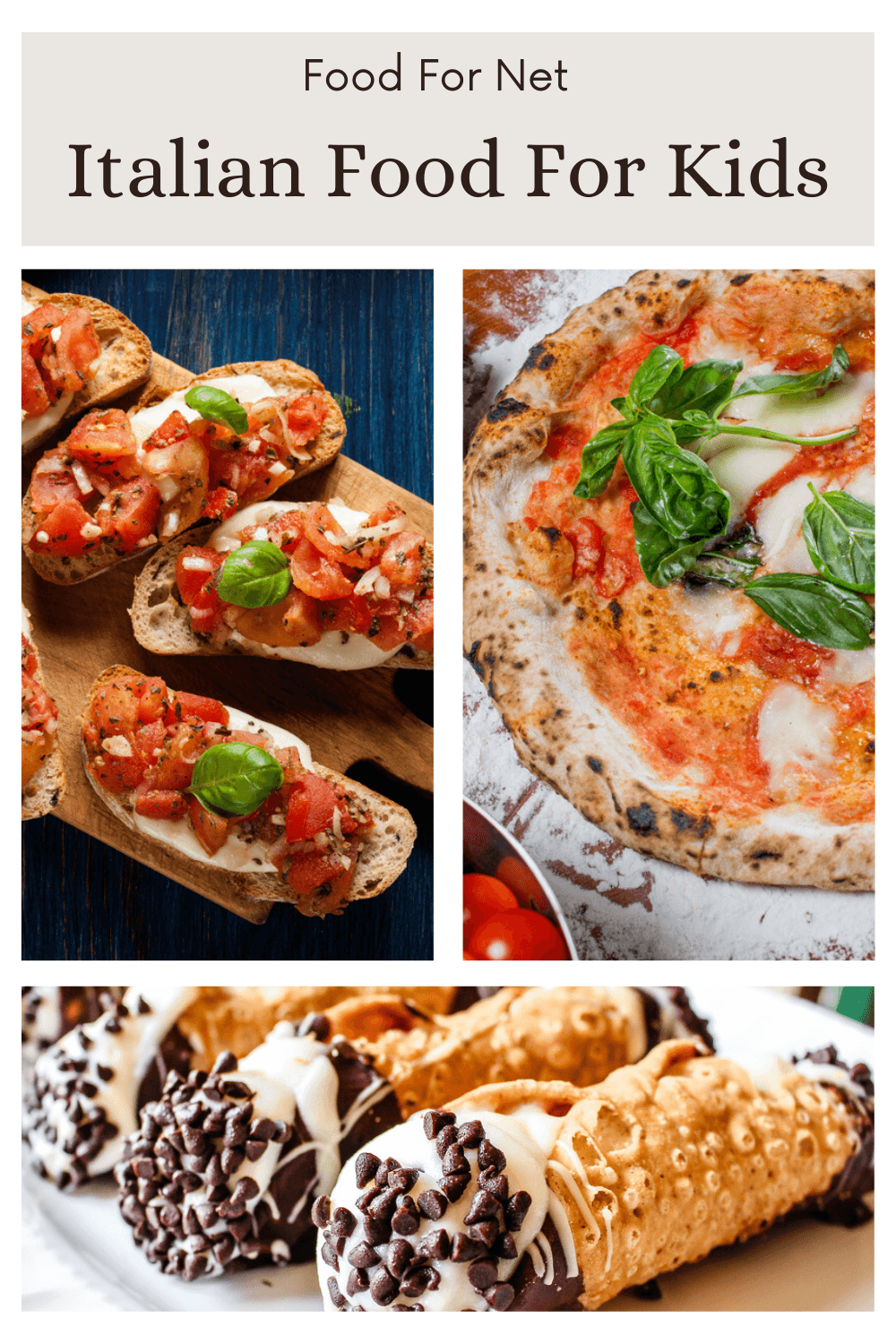 The mere mention of Italy is enough to make many of us hungry in an instant. The country is renowned for its amazing food. But, what about the kids? Is there enough good Italian food for kids or will you be fighting a battle every step of the way?
Let's be honest here.
While kids can be delightful much of the time, they're often incredibly frustrating, especially when it comes to food. Sometimes it seems like nothing in the world will make them happy – even if they liked the very same meal yesterday.
Traveling with kids or introducing them to the food of another culture may seem more difficult still. Yet, each country does have some kid-friendly food that you can start with. We've talked about Spanish and Greek food for kids in other posts, so today we're focusing on the Italian options.
Italian Food For Kids
Pizza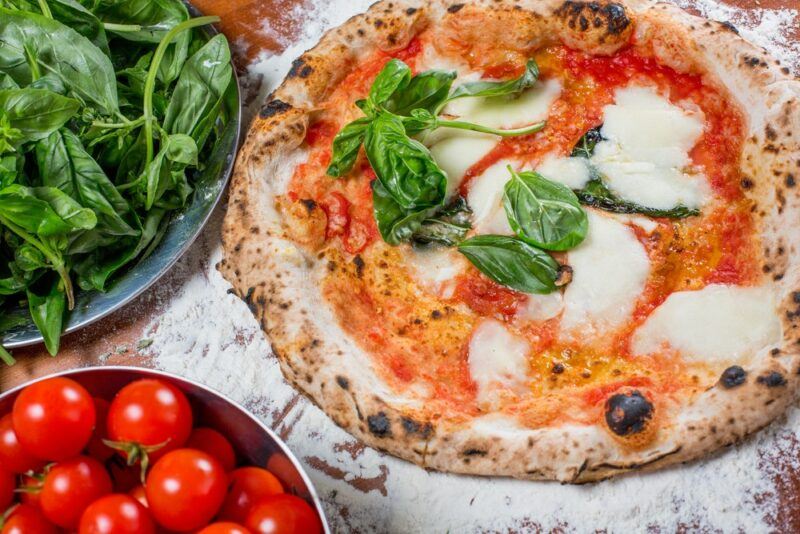 Italy is famous for pizza, so let's begin there. Most kids already love pizza anyway, so they'll be excited right from the beginning.
However, while pizza comes from Italy originally, there are many differences between Italian pizza and the pizza you'll find back at home. You may need to warn your kids about these differences and encourage them to keep their minds open.
To start with, the crust of Italian pizza tends to be thin. It's a little like a cracker, rather than the bready pizza bases that we often love at home. The sauce is different too, as Italians use a sauce made from pureed fresh tomatoes, garlic, oregano, and olive oil, while American sauce tends to be slow cooked and is often much smokier.
The biggest problem for kids may be the toppings. While American pizza can have a wide variety of toppings, including plenty of cheese, Italian pizza is much lighter on the toppings. There's often only one topping or even none at all.
There's good news though. Different as it may be, Italian pizza is still delicious. Many kids will end up loving it as much as the pizza back at home, once they've given it a chance.
Calzone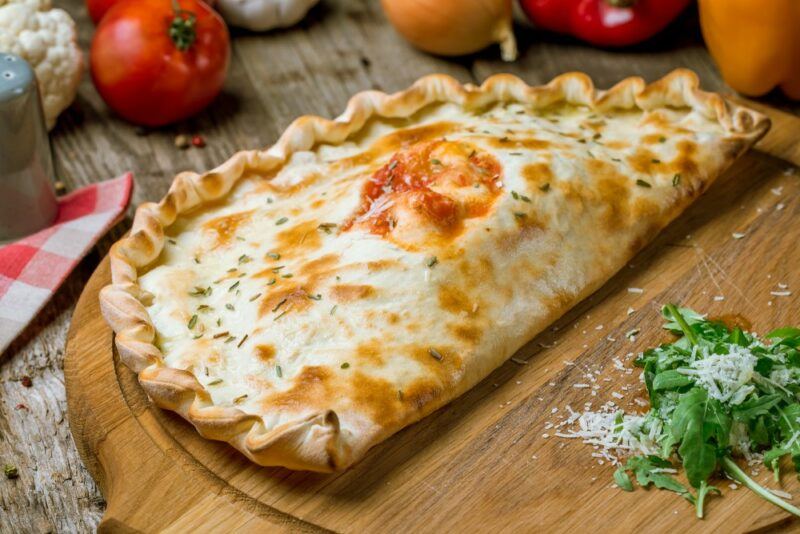 While we're on the topic of pizza, let's not forget about the calzone. Calzones originally came from Naples and were developed as a way to eat pizza while standing and walking.
The appeal is easy to see. Pizza can be quite messy, making it a poor choice if you need to eat on the go.
Calzones work much better, as the dough is on the outside, while all the fillings are stuffed within them. Common ingredients include cheese, ham, salami, and sometimes vegetables.
There is, however, plenty of regional variation. You'll find different combinations of fillings depending on where you go in Italy. You can order calzones in the United States too. Sometimes the fillings will be the same as the Italian versions. Other times, they'll be different.
Panzerotti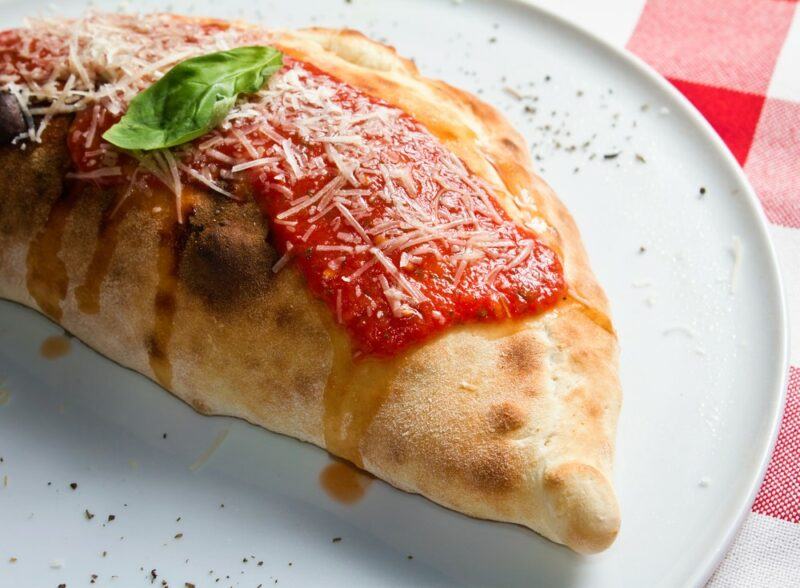 A panzerotti is a fried version of a calzone that's popular in Apulia. The frying can give the snack a crispier exterior than you find with calzones.
Panzerottis tend to be simpler in terms of fillings too, often just relying on tomatoes and mozzarella cheese. Other fillings may be used too, but these are less common.
Calzones and panzerottis are often mistaken for each other – and they're similar enough that anyone who loves one type will probably love the other two. Both are perfect for kids, as they provide all the familiar flavors of pizza in an easy-to-eat package.
Lasagna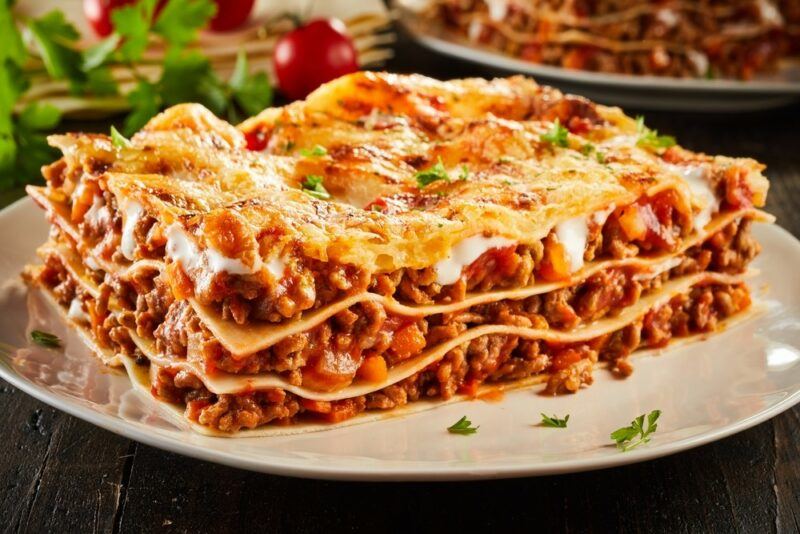 Lasagna is another familiar favorite, one that doesn't need much introduction at all. The focus on tomato, meat, cheese, and pasta makes this an easy dish for kids, one that most will gobble up. Plus, lasagna tends to be filling, so you won't need to hunt for more food afterward.
Of course, there are some differences between the Italian version of the dish and the American one. The first is lasagna isn't an everyday food for Italians, so when people do eat lasagna, it tends to be made with care. As such, there's often a focus on the delicate flavors of the sauces and the way that the layers interplay with each other.
There are also plenty of versions of lasagna, depending on where you travel, including ones that rely on pesto and use chicken livers as an ingredient instead. Don't worry though, the classic meat and bechamel lasagna makes an appearance too.
You know something else amazing? Despite how common lasagna is, the dish is still served for celebrations, including Easter and even Christmas.
Polenta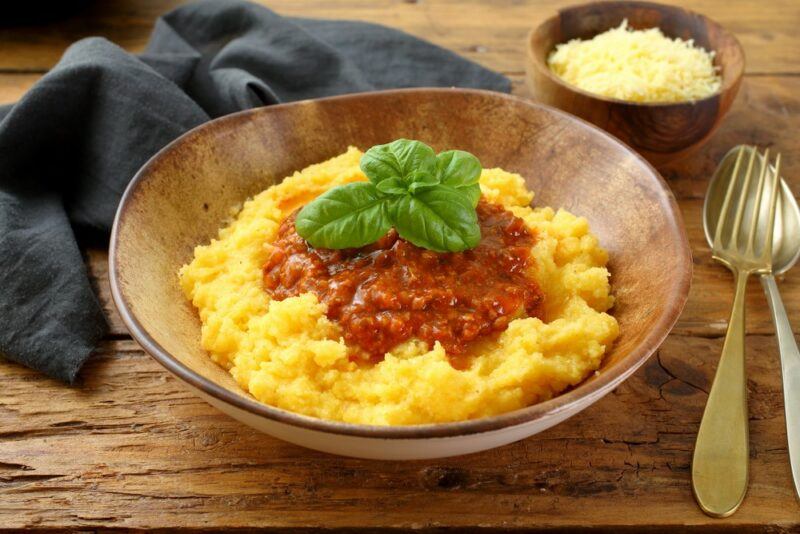 Polenta is a simple traditional dish from North Italy. It was historically used as food for the poor, but it is now used much more widely.
The dish itself is made from corn and maize. It has a similar consistency to mashed potatoes and a bright yellow color. The color and the mild flavor make it an easy choice for kids. You won't find polenta sold on its own often. Instead, polenta is often served as a side dish, often next to meat.
Pesto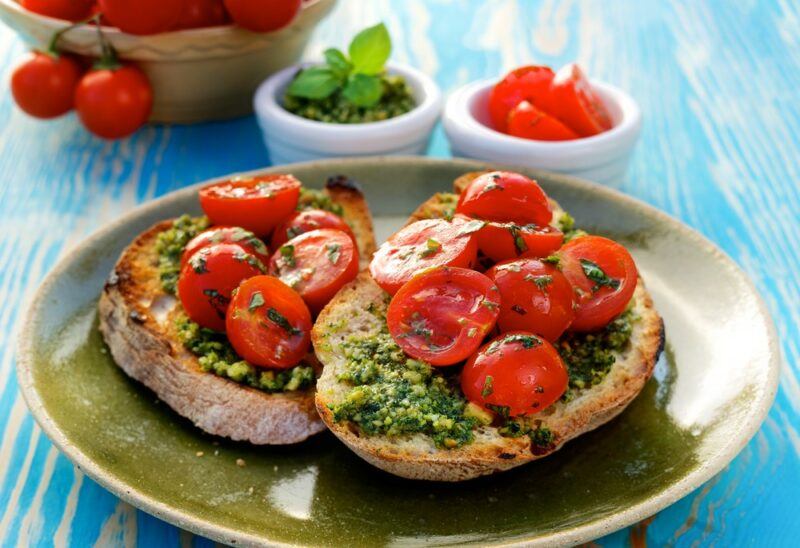 Who can forget about pesto? This simple Italian sauce is endlessly diverse. You'll see it used as a dip or a spread, or as an ingredient in plenty of meals.
Pasta with pesto is one of the most common options and is an easy meat-free choice for kids. Plus, pesto is common enough that the flavor should already be familiar and who doesn't love pasta?
Pasta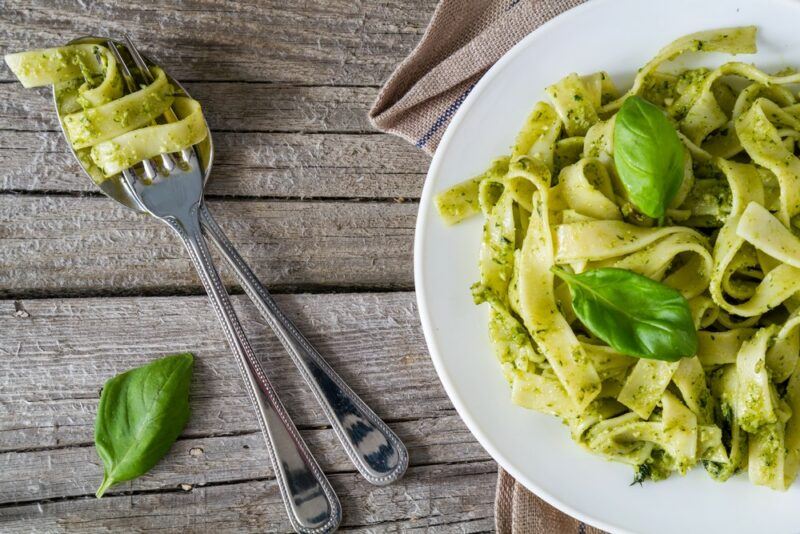 While we're at it, let's talk about pasta for a little. After all, it is an incredibly popular Italian food.
You'll find countless pasta dishes in local restaurants, including pasta alla norma (made with tomato sauce, eggplants, onions, and cheese), spaghetti alla puttanesca (which relies on black olives and capers), stuffed tortellini, spaghetti aglio e olio (a simple dish that uses pepperoncino and garlic as the main ingredients), and cacio e pepe (one of the most basic dishes that relies on pecorino romano cheese, pepper, and pasta).
Some of these dishes will be perfect for your kids, while others will be too strange. However, with so many options, it shouldn't take long to find some that your kids love.
Here's another interesting thing – portion sizes. Italian means often have multiple courses, so the individual portions tend to be much smaller. This is particularly true for pasta, which tends to be an early course.
The smaller portion sizes might seem disappointing at first, but there's always enough food to keep everyone satisfied.
Gnocchi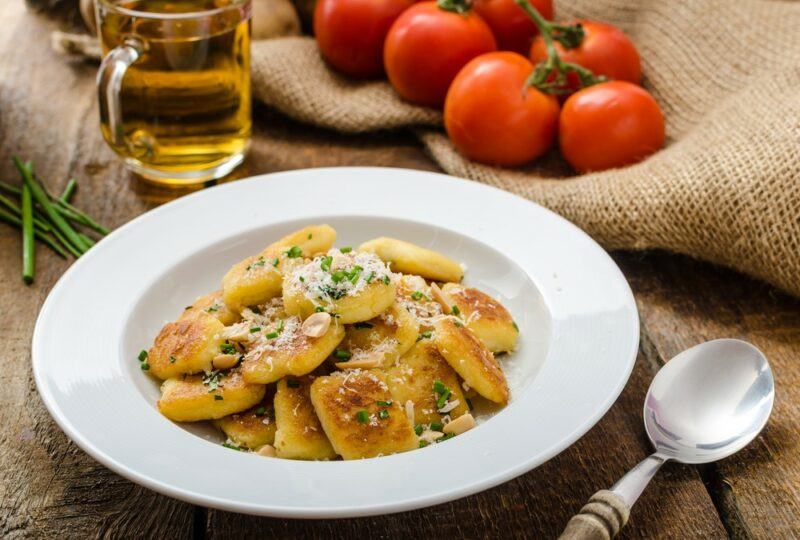 If pasta isn't the right choice for your kids, what about gnocchi? While gnocchi looks much like some type of stuffed pasta, the dish actually relies on potato dumplings instead.
The confusion between pasta and gnocchi is easy to understand, as gnocchi is boiled and is served in the same types of sauce that you use with pasta.
Still, using potatoes rather than pasta gives gnocchi a different texture. Many people even find that they love gnocchi more than regular pasta.
That's not all.
When made well, gnocchi may end up being healthier than pasta, as it is less refined and may contain more nutrients.
Gelato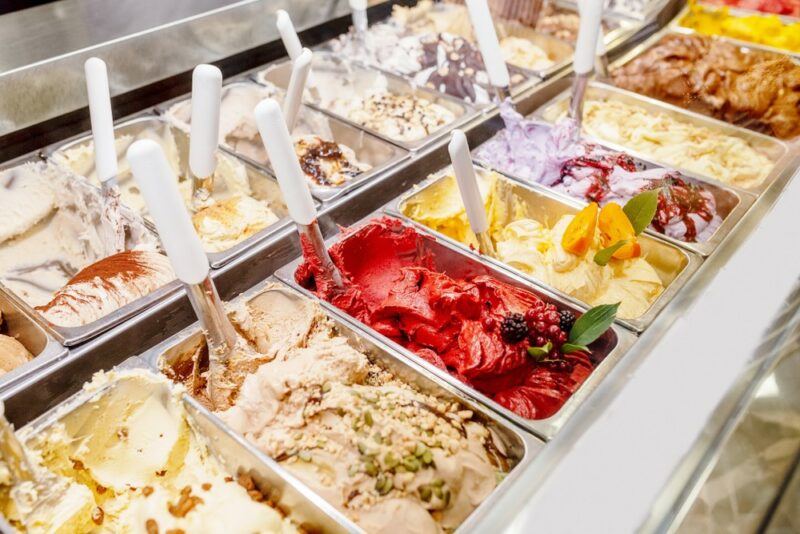 If your child loves ice cream (as most do), then gelato will be even more amazing. This Italian dessert is softer than ice cream and tends to be lower in fat.
The flavor can be amazing too. Gelato often seems much more intense than ice cream, giving an amazing flavor burst that you simply don't get with ice cream.
Gelato often relies on natural ingredients too, so the flavor often comes from fresh fruit or other natural sources. This is perfect for anyone trying to avoid additives.
Caprese Salad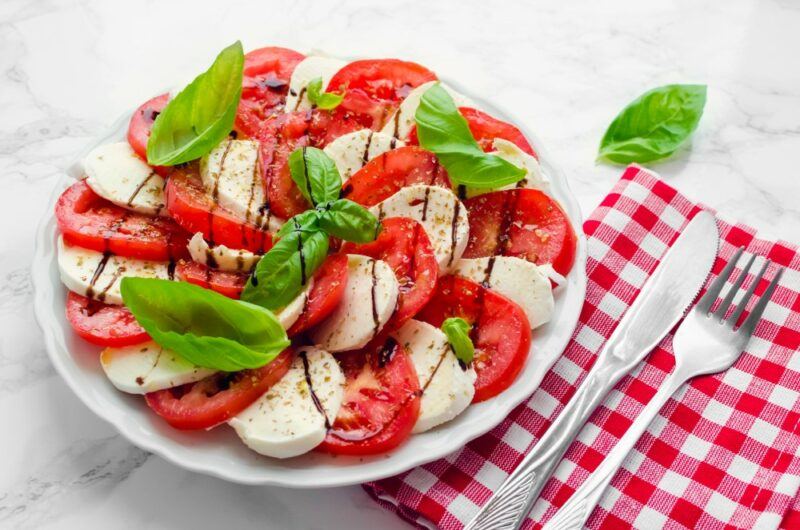 It's hard to get any simpler than a caprese salad. Although, let's be honest, the dish isn't what most of us would call a salad at all. There are three main ingredients: mozzarella cheese, tomatoes, and basil. The cheese and tomatoes are normally cut into slices, then arranged with the basil leaves.
Olive oil, pesto and/or balsamic vinegar are drizzled on top of the salad, adding to the flavor profile.
What's not to love? The most difficult ingredient for kids would be the balsamic vinegar, but you can easily ask for this on the side.
Antipasto Platters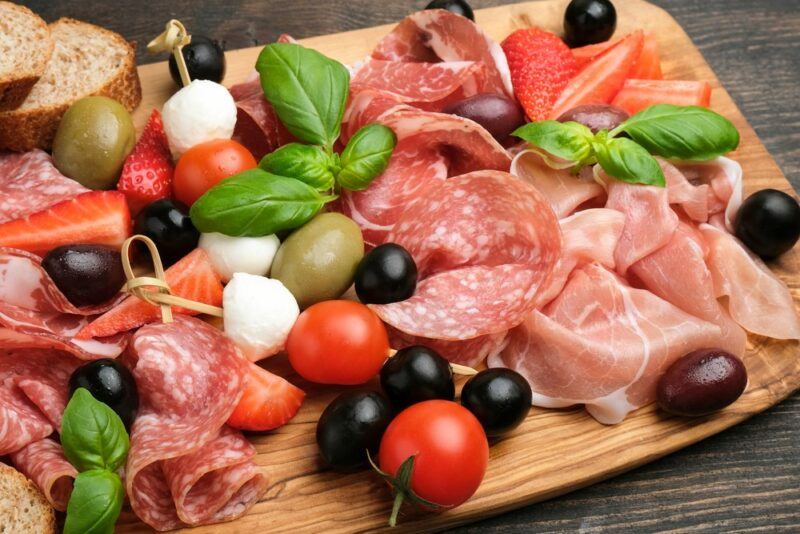 Antipasto platters are a fantastic choice for families, as they contain a wide variety of foods. Some of these, like olives and marinated artichoke hearts, aren't that kid-friendly, while ingredients like cheese, cold meat, bread, olive oil, and fresh tomatoes, are perfect for everyone.
The platter also gives kids the chance to experiment with new flavors. While they may not like everything they try, broadening their food horizons is always important. Doing so often helps them to be less picky eaters as adults.
Tiramisu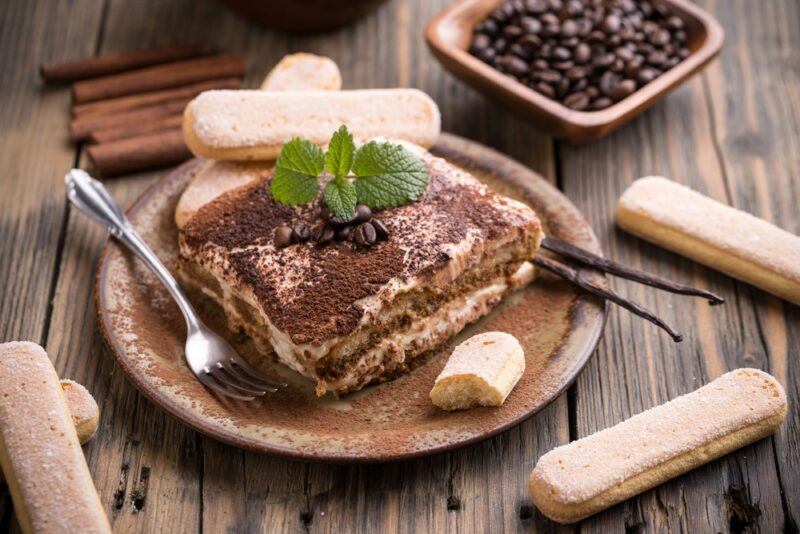 This classic Italian dessert is one for the older kids only, as it uses coffee as an ingredient. You'll also need to check whether it is kid-friendly, as some places add alcohol as well.
There's no denying the deliciousness of this dessert, despite the rather unexpected combination of ingredients that it uses. Ladyfinger biscuits and mascarpone feature heavily. Using so much cheese in a dessert might sound strange, yet somehow tiramisu makes this combination work exceptionally well.
Cannoli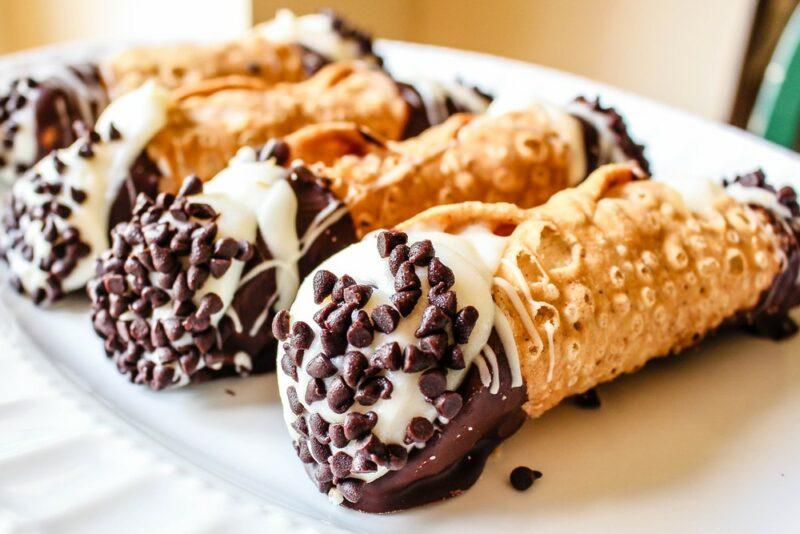 Cannoli is a traditional Sicilian dessert, one that you've probably seen featured in mob movies and countless other places. The dessert consists of tubes that have been made from fried pastry dough. These are stuffed with a sweet cheese-based filling.
Many versions have toppings too, such as chocolate sauce or fresh fruit.
While cannoli might look unfamiliar at first, your kids will probably love them almost immediately. Plus, the tubes are fun to eat with one's hands. Just make sure to have some napkins handy – this dessert can get messy fast.
Bruschetta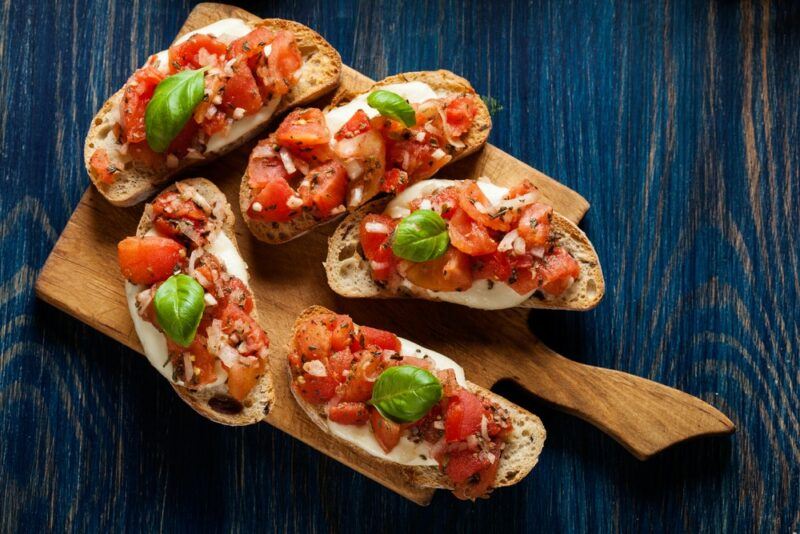 Bruschetta is a traditional Italian antipasto dish. It's made from bread that's been rubbed with oil and garlic, then grilled. The most traditional topping relies on fresh tomatoes, basil leaves, and balsamic vinegar, but that's just one option.
You'll see many other topping combinations, including plenty that your kids will adore. If you're making bruschetta at home instead, you can experiment even more. Why not use their favorite ingredients (or yours) and see what you come up with?
You could even serve bruschetta as finger food at a birthday party or any other event.