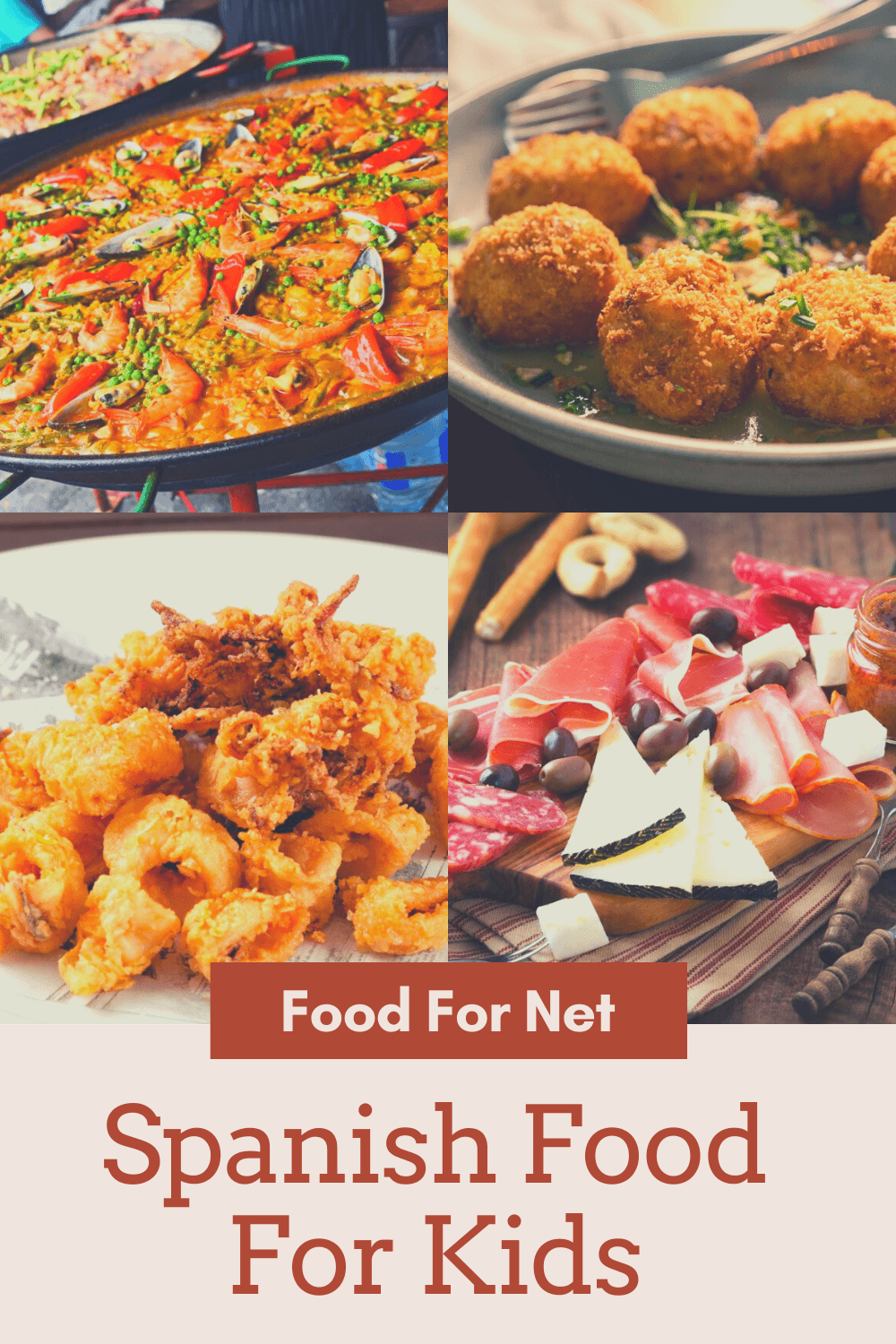 Getting kids to branch out with food can isn't the easiest experience. They often want to stick to familiar favorites, like chicken and chips, even if it feels like they've done those ingredients to death. Thankfully, most kids will try new foods with a little prodding. Spanish food for kids is a fantastic place to begin, as these foods are all fun and have kid-friendly flavors.
Don't worry though, you won't need to order separate meals for you and your kids. The foods we're focusing on in this list are all delicious for adults too. They're also familiar Spanish favorites. This means that you should be able to easily find them in Spanish restaurants.
You could even prepare many of these meals for yourself. Spanish cookbooks are a great starting point. The best ones include cultural information about Spain and the history of the dishes, along with plenty of gorgeous food images and easy-to-follow instructions.
Want to know something even more fantastic? Many of these dishes are also healthy. This is much better than American kids menus, which are often loaded with foods like French fries, chicken nuggets, mashed potatoes, and the like.
Top Spanish Food For Kids
Arroz Con Leche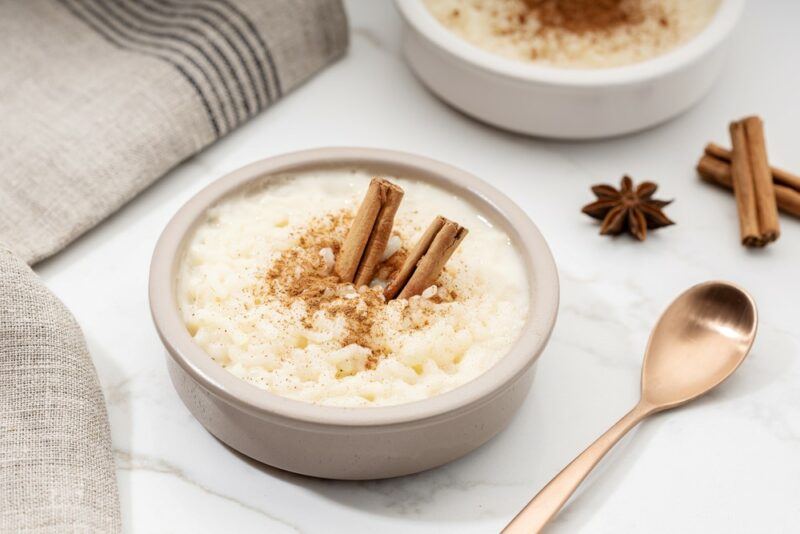 This dish is fantastic for children who like treats, as it's similar to rice pudding, except that it's cold. The familiar flavor profile should make arroz con leche an instant hit, especially with some cinnamon sprinkled on top.
Plus, this is a dessert that you can easily prepare at home.
Fresh Fruit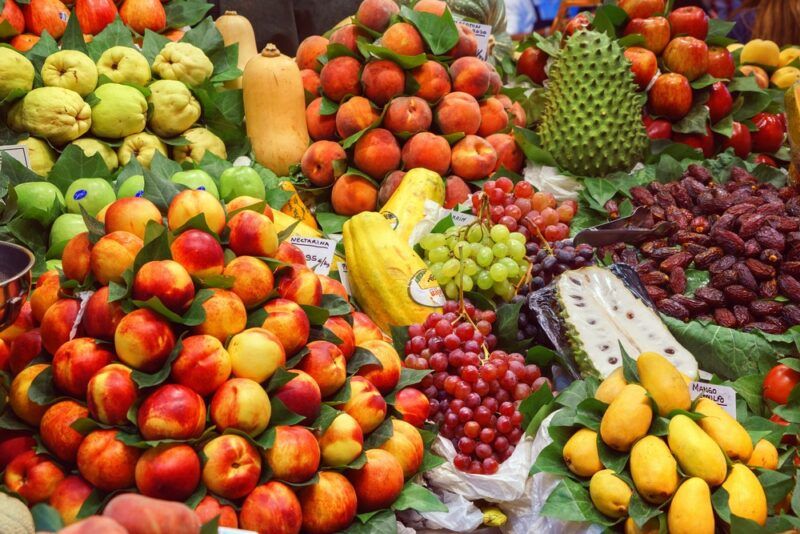 Fresh fruit is always a fantastic go-to choice. The kids get plenty of nutrients and fiber, in the form of a sweet snack that feels like a treat.
You'll find many familiar fruits in Spain, along with some more obscure options. The obscure ones can be fun with kids, as they're a chance to try something new.
Fresh pomegranates, for example, taste delicious and eating them is an experience and a half. Just watch out for staining, as pomegranate juice tends to get everywhere.
Figs are popular too, along with some unusual types of melon. And, we're just getting started. There are plenty of other options too, including more familiar fruits, like oranges.
Fresh Veggies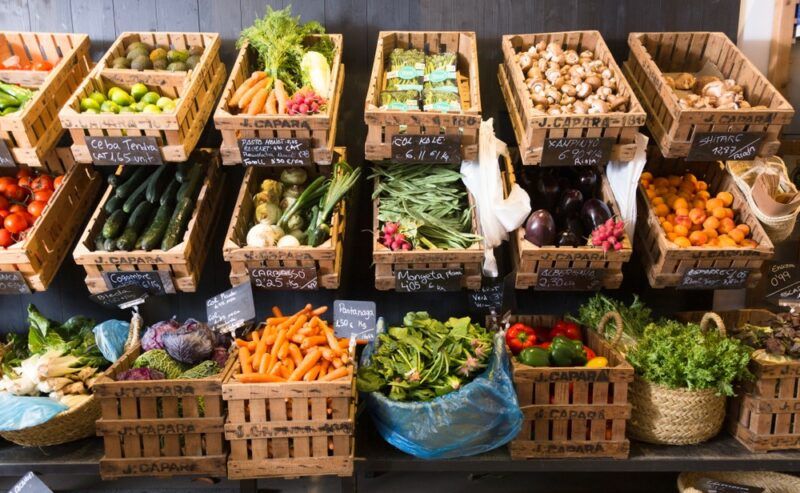 Vegetables might not be your child's favorite food, but there's something amazing about fresh vegetables. They're bursting with flavor when they've just been picked, making them much more amazing than anything you buy at the local grocery store.
Red peppers and tomatoes are both fantastic choices in Spain (yes, we know, tomatoes are technically a type of fruit). They both have a relatively mild flavor, can be eaten raw, or cooked as part of countless dishes.
There's also no shortage of tomato varieties to try out, including bright red tomatoes, chocolate-brown ones, and some that are ripe when they're dark green. Each type has its own delicious flavor. Trying out the different varieties and scouting for more could be a fun part of your Spanish experience.
Churros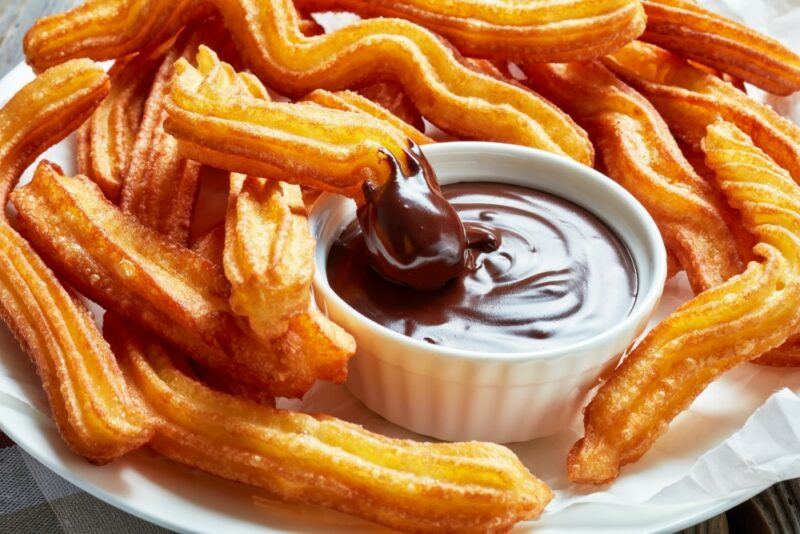 Churros are an instantly recognizable Spanish treat. They start off as long strips of batter, which are then fried and covered with sugar. Sometimes you'll see them drizzled in chocolate too or perhaps served alongside a hot chocolate. They're delicious no matter what.
Some versions skip the sugar, giving you a plainer treat. Don't worry though, the lack of sugar doesn't take away from the churro. You get a delicious snack either way.
Churros aren't a healthy treat, of course. They're messy too, so you might need some wet wipes on hand. Still, unhealthy and messy treats need to be enjoyed every so often, especially if you're on holiday.
Patatas Bravas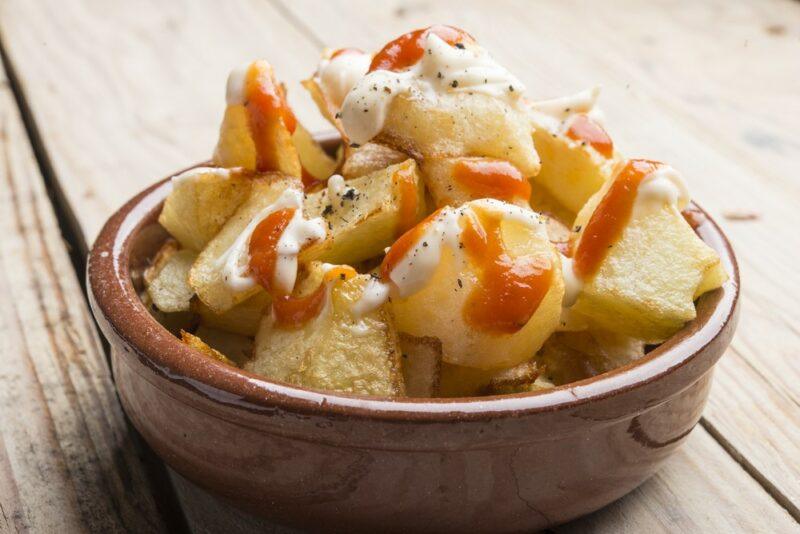 Do you have picky kids that love fries, pizza, and little else? If so, patatas bravas could be an excellent choice. The name translates to rough potatoes or brave potatoes – and they're simply fried potatoes.
You'll see these served in most cafes and restaurants, normally with one of two sauces over time top. The first sauce is similar to garlic mayonnaise, while the second is a spicy red sauce instead.
If you're worried about the sauces, order them on the side.
Bocadillos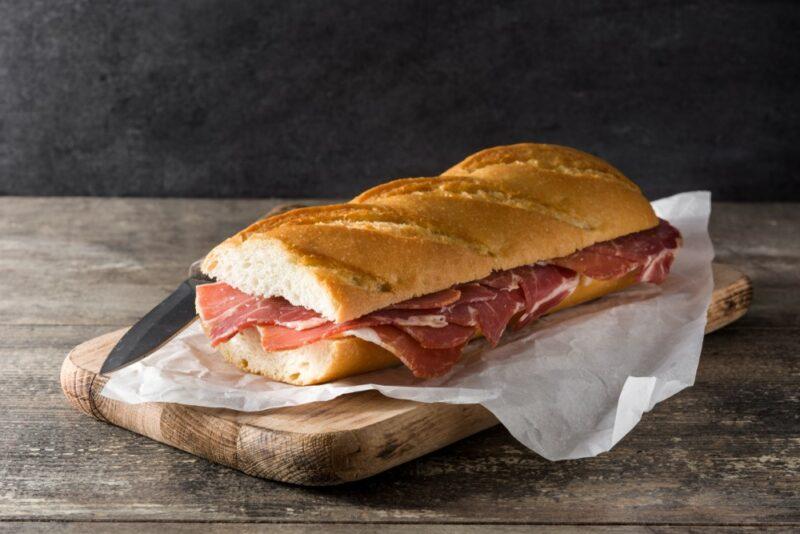 Bocadillos are simply Spanish sandwiches, making them an instantly familiar meal. Just like sandwiches here, you can find bocadillos in countless places, at almost any time of the day.
You may even see bocadillos served for breakfast in Spain, as savory breakfasts are popular. And honestly, doesn't that idea just make sense? A hearty savory meal is likely to keep you going much longer than something sugar.
You'll often be able to choose the ingredients, giving you plenty of control over the final product. Something a simple as a ham and cheese sandwich might be ideal for picky eaters, while other kids may want something more complex.
Interestingly, Spanish bocadillos are often substantial. They include more ingredients than you might normally use at home, creating a filling meal for adults and kids.
Albondigas

It's easy to see why albondigas are popular, given that they're simply Spanish meatballs, making them instantly familiar and an easy favorite.
While the meatballs are often served plain, you'll also find them with either a mushroom sauce or a tomato-based one. Either option is delicious and the tangy tomato version is a particularly big hit among kids.
Paella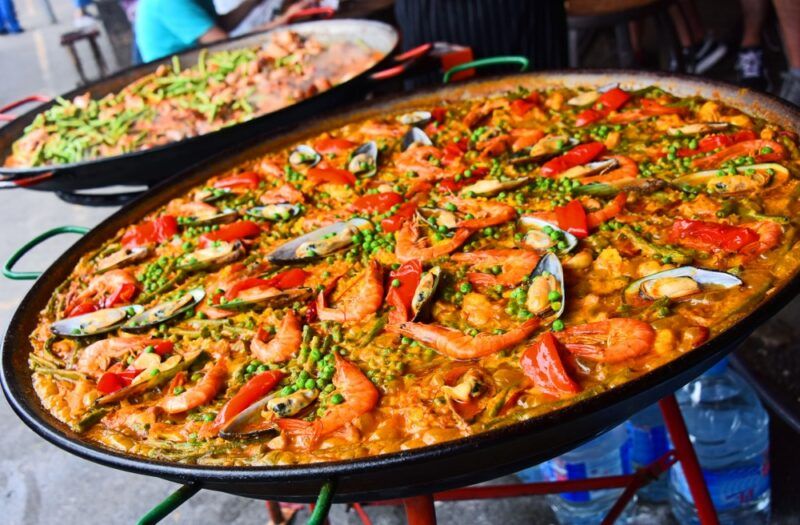 Paella comes in many forms. It's a rice-based dish that was initially made using leftovers. This leftovers focus means that paella can use countless different ingredients. Each family has its own twist on the dish, as do Spanish restaurants.
Paella always ends up delicious, regardless of the ingredients that are used. Plus, it ends up being a complete meal on a plate and an ideal choice for any kids who already love rice.
Many versions of paella rely on seafood. Don't worry though, there are some non-seafood versions out there. Plus, many kids are surprisingly willing to try seafood and even enjoy it.
Cured Meat And Cheese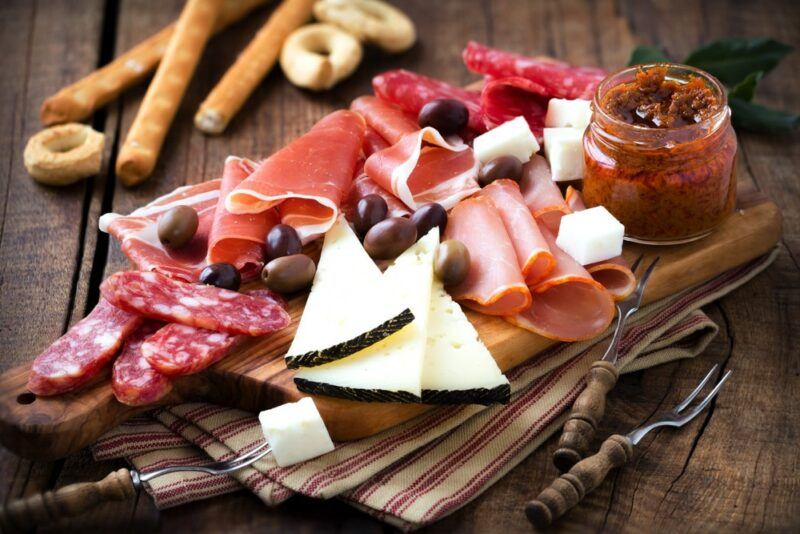 Platters with cured meat and cheese are popular in Spain, just like they are in the United States. The salty flavors are often exactly what your kids want.
We're not just talking about sliced cured meat either. Sausages are also common, including chorizo.
There are some differences in the meats and cheeses served in Spain versus at home, but this is part of the fun – giving your kids the chance to try out some new flavors without the entire meal seeming strange.
Try combined cured meat, cheese, and fresh bread from the local bakery. Those ingredients will all be instantly familiar, creating a meal that you'll love as much as your kids do.
Tortilla De Patatas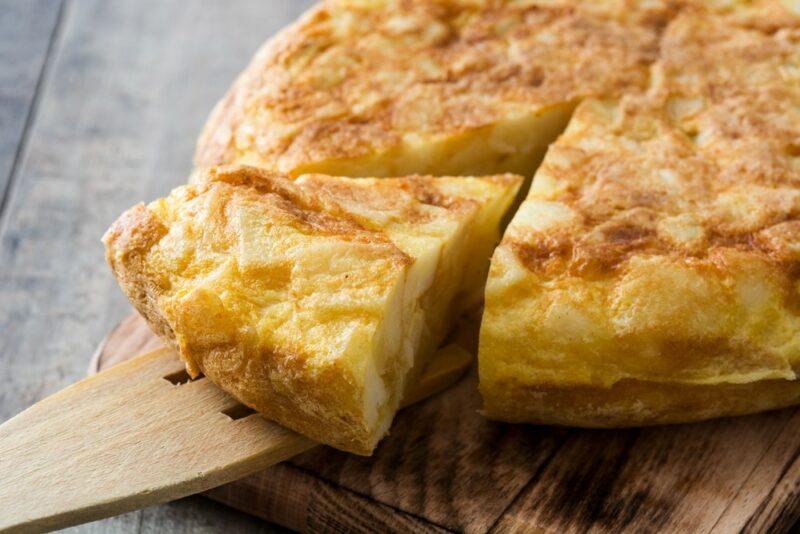 This dish is often called a Spanish omelet and it's easy to see why. Like regular omelets, it's an egg-heavy meal that's savory, filling, and delicious.
There are some unexpected features too, including how the omelet is much thicker than the versions you might make at home. It often isn't folded in half either (it doesn't need to be).
Here's another difference too – potatoes. Spanish omelets often use potatoes and onions as ingredients, along with other more familiar additions. The potatoes are an excellent way to bulk out the omelet and make it more filling.
This type of omelet is an excellent way to start the day. It should give you and your kids energy to burn for hours and hours.
Croquetas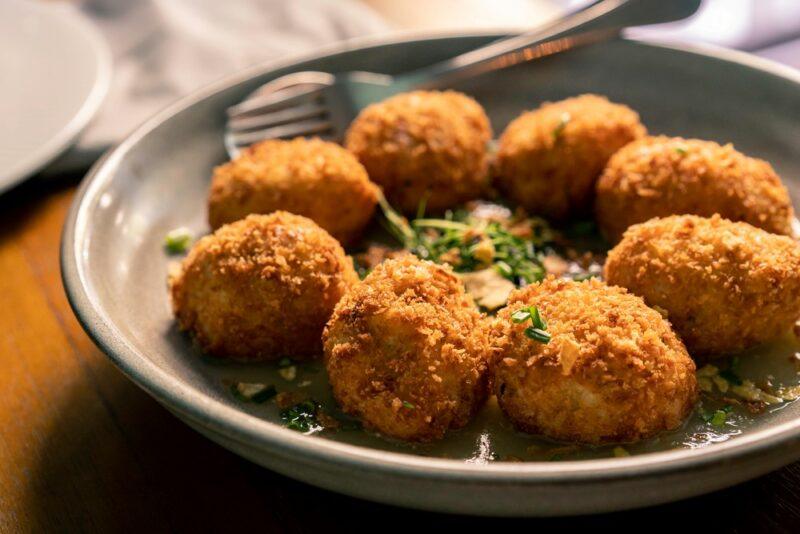 You may know these treats as croquetas or croquettes, and either way they're delicious. You end up with a bite-sized snack that children can simply pick up and eat.
There are plenty of fillings to choose from, including chicken and ham, which are both popular for kids. Once your kids are familiar with the simple fillings, you could start to introduce them to more complex flavors, helping to broaden their palates.
Fried Calamari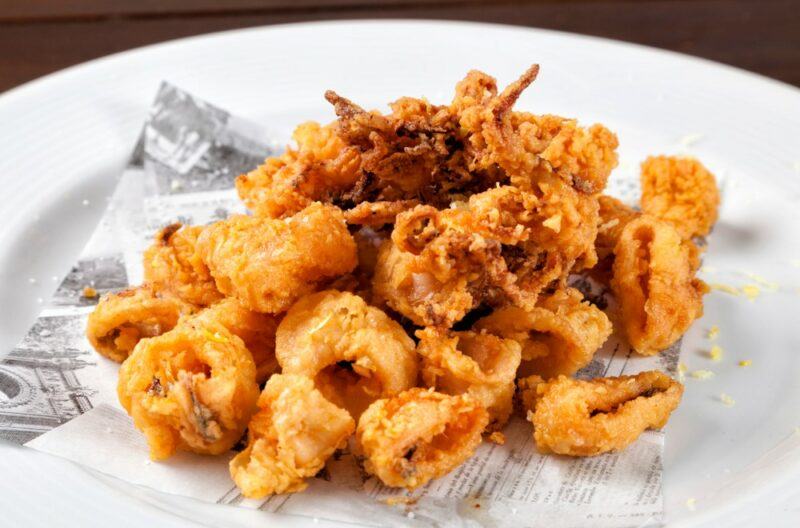 Serving squid to kids might seem like a strange choice, as this is a dish that many adults balk at. Yet, parents regularly find themselves surprised at just how popular calamari is with their kids.
One reason may be the novelty factor. The idea of eating tentacles is enough to spark the imagination of most kids.
Plus, this is a deep fried dish that is crispy and has a mild flavor. That combination alone should be enough to win kids over. If you're not sure – don't tell them what calamari is until after they've had some.
Pintxos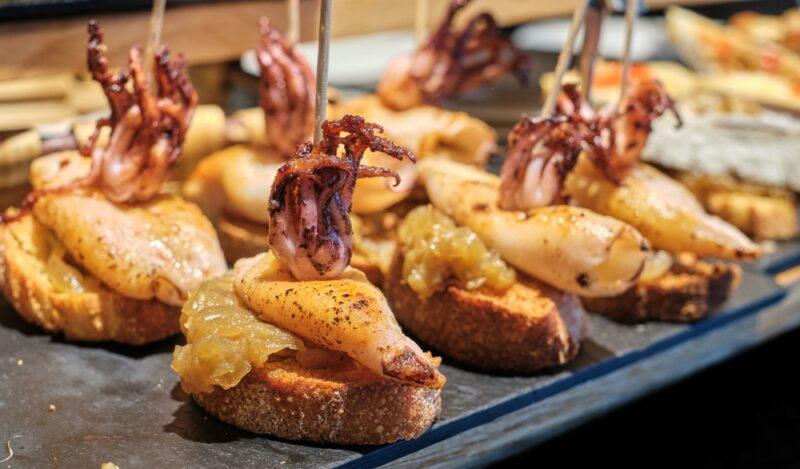 Pintxos are similar to tapas, in that you're getting small plates of food that are often shared. The style is ideal for kids, as they get to experiment with new food and flavors, without needing to commit to anything.
Pintxos are a variation on the idea. They normally consist of a slice of baguette with a selection of toppings that are held in place with a toothpick. Some versions skip the bread entirely and just offer the ingredients on a stick.
There are countless combinations of ingredients, providing some excellent flavors. Some of these are expected, while others are surprising and just as delicious. Kids are likely to love some of the ingredient combinations and not others. Still, at least there are plenty of different options to choose from.
Empanadas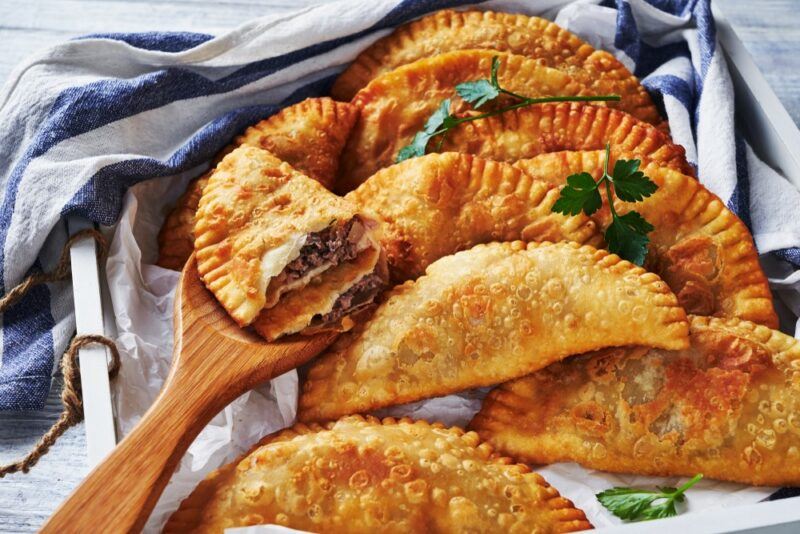 Empanadas are a treat that you can find pretty much everywhere in Spain, including from street vendors and at high end restaurants. They're basically a type of baked turnover, one that can have an endless variety of fillings.
Meat and veggies feature heavily in the filling options, but don't worry, kids still love empanadas. There are also cheese versions, called empanadas de queso. These are the perfect starting point for picky eaters, as most kids adore cheese.
Pisto is another interesting filling. It relies on eggplant and red bell peppers in a tomato-based sauce. The rich tomato flavors make this a surprisingly excellent choice for kids – one that's also quite nutritious.
Sopa de Picadillo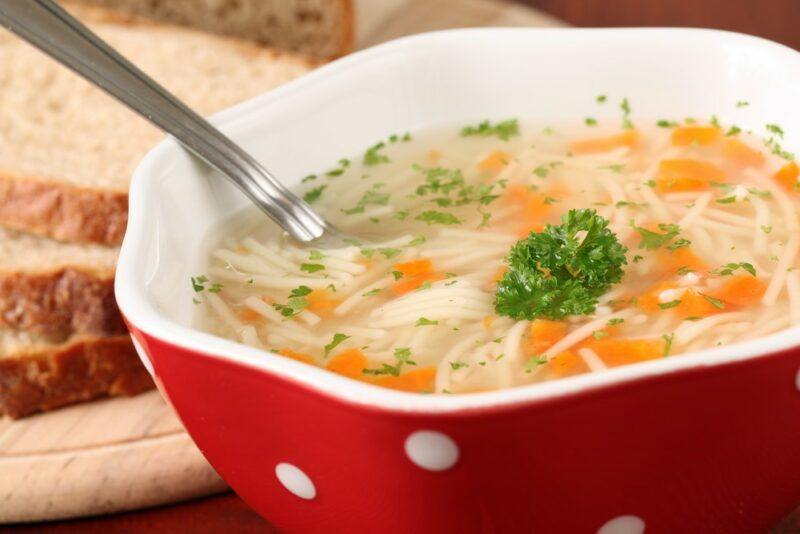 This soup offers a nice change in style. It's similar to chicken noodle soup in some ways, as the broth is often clear and the soup tends to feature chicken and vermicelli noodles.
However, you'll often see other ingredients too, like ham and eggs. Each new ingredient makes the flavors of the soup more complex and adds to its heartiness.
Baked Goods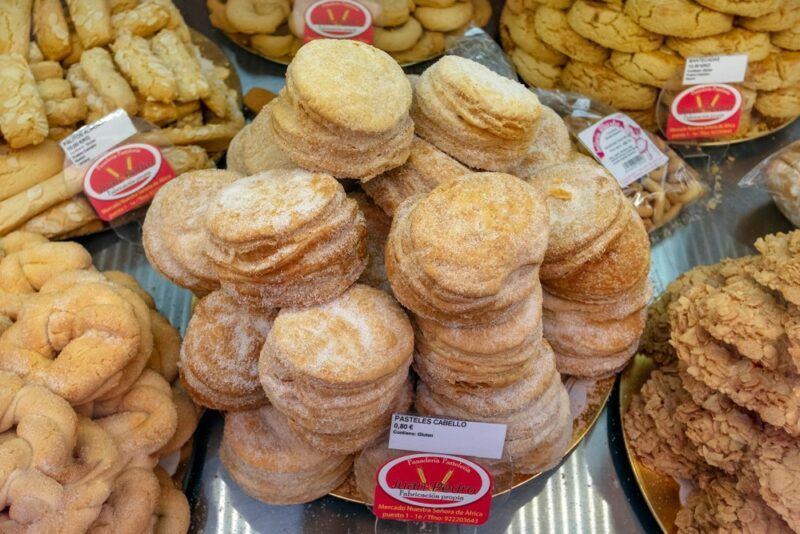 Bakeries are popular across Spain and you'll find many types of baked goods on offer, including pastries, sandwiches, and different types of cakes and cookies.
Baked goods like these are always popular for kids. Plus, freshly baked bread always tastes much better than the processed stuff you might buy at home.
If your kids tend to be picky, why not begin with the simple and familiar treats, then branch out as time goes on?
Tostadas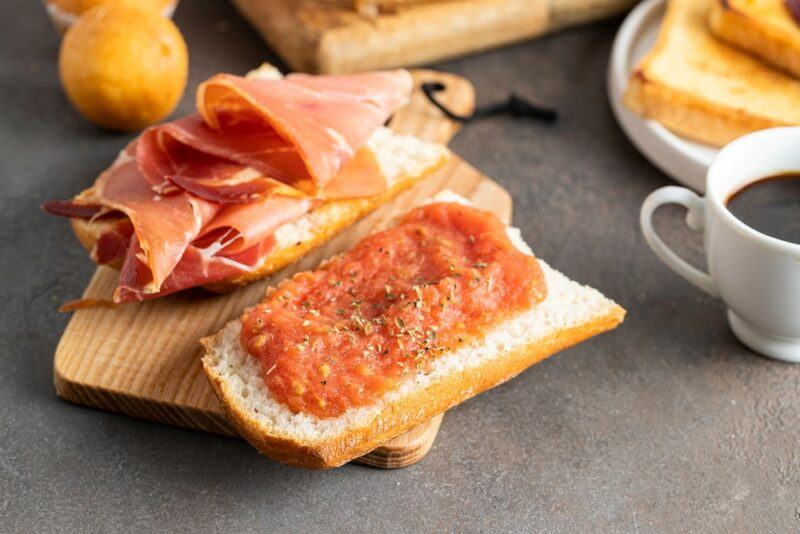 Speaking of bread, tostadas are another popular option. The name simply refers to toasted bread. Just like here, you can then add toppings to the bread to create an easy breakfast.
The classic toppings are regularly available here, including butter, jam, and marmalade. You can also find more unusual and exciting options, like tostadas with anchovies or with olive oil (which will appeal to some kids and not to others).
Cola Cao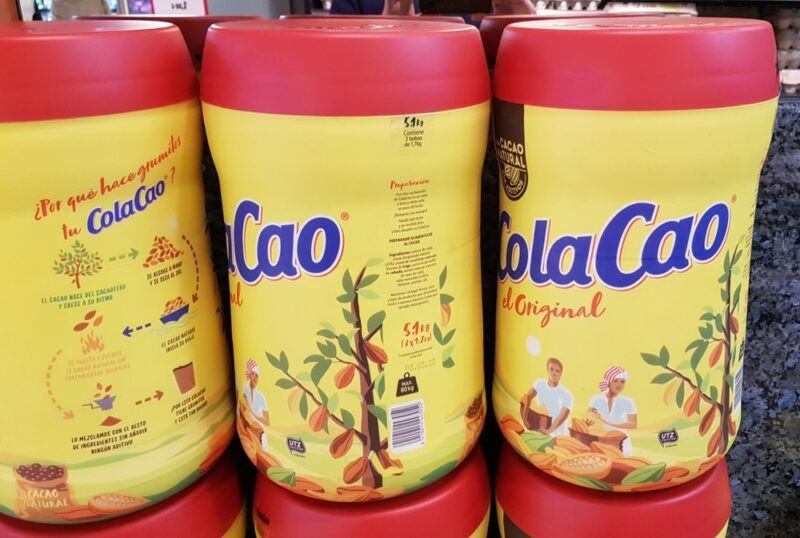 While this entry is a drink, rather than a type of food, it's too popular to ignore. Cola cao itself is a sugary chocolate drink that's sold as a powder and is generally mixed with milk.
In essence then, you're looking at Spanish chocolate milk. It's hardly surprising that kids love cola cao.
Interestingly, the drink is also fortified with various vitamins and minerals. These nutrients make cola cao a little healthier. Still, let's face it, the drink is more of a treat than anything else.
Xuixo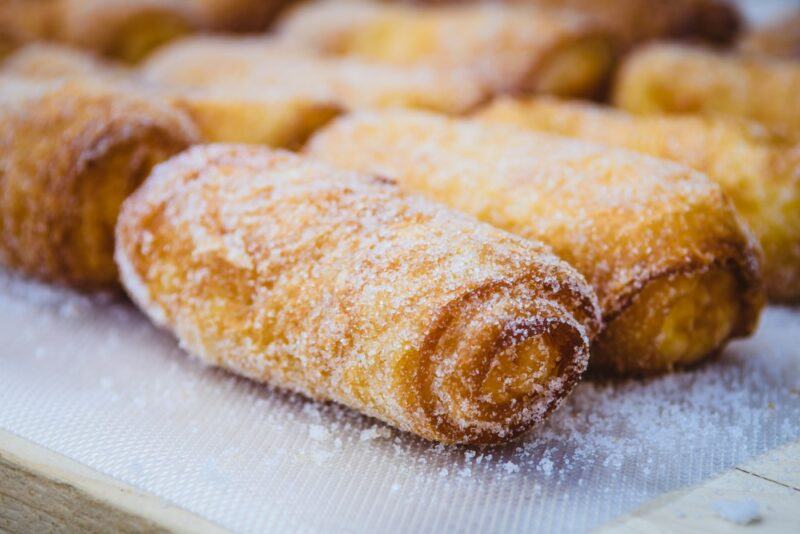 Our final entry may easily be the most popular – xuixo. This famous dessert first came from the city of Girona, located in Catalonia, Spain.
It's a cylindrical pastry that's coated with sugar and filled with the most delicious crema Catalana. In other words, this treat is a little like a cronut or a custard filled donut.
Honestly, how can you go past this delicious pastry? Any visitor to Spain should try the authentic version at least once – to satisfy their curiosity, if nothing else.