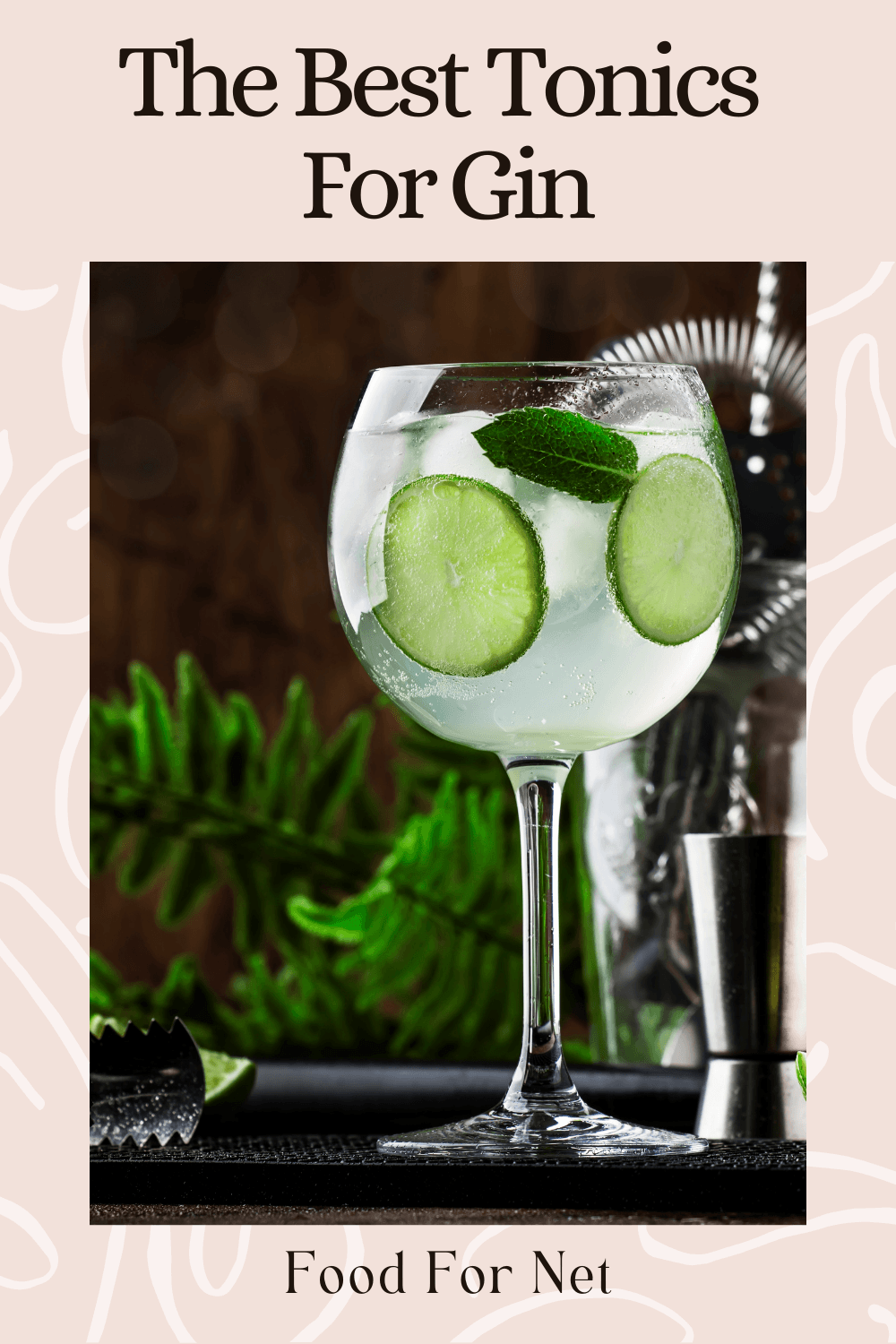 You can't really get more classic than a good, old-fashioned gin and tonic. Although it may seem like you're mixing a couple of simple ingredients, there's a whole world of flavors to experience when you start pairing good gin with the right tonic water. Determining the best tonics for gin includes a little preference and opinion as they can differ in flavor and effect, but you generally want one with a balanced flavor and lots of bubbles!
The bubbles are often intriguing enough, but the history of our renowned sparkling beverage only adds to its allure. It all officially began in India during the early 19th century, where plenty of British officials were stationed. It was well-known that Malaria was rampant in the country so they used quinine to protect themselves. This was a powder that was extracted from a tree called the Adean Fever Tree and added to water. It had an unpleasant taste, however, so they added things like gin and lime to make it easier.
How did they know this powder was a remedy? Its discovery as a medicine goes back to the 17th century and begins with a legend. Supposedly, a Spanish noblewoman known as Countess Cinchona was sick with a deadly fever. Willing to do anything to save her, some local priests created a concoction of plants and bark from the local forest, which included quinine, and she miraculously recovered.
It's a fun tale, but in truth, the bark was shown to Spanish Jesuits as a medicine by the Indigenous people in Ecuador, Bolivia, and Peru. How they discovered it will forever remain a mystery.
So, as has happened with many spirits and concoctions throughout the years, what started as a medical remedy became a popular casual beverage when its fabulous taste was discovered and refined. Today, tonic water is generally made with synthetic versions of quinine, but the taste and experience are much the same. Whether you want a nice bittersweet G&T or you're after something a little sweeter, there's a tonic water for you.
The Best Tonic For Gin
1. Fever Tree Tonic Water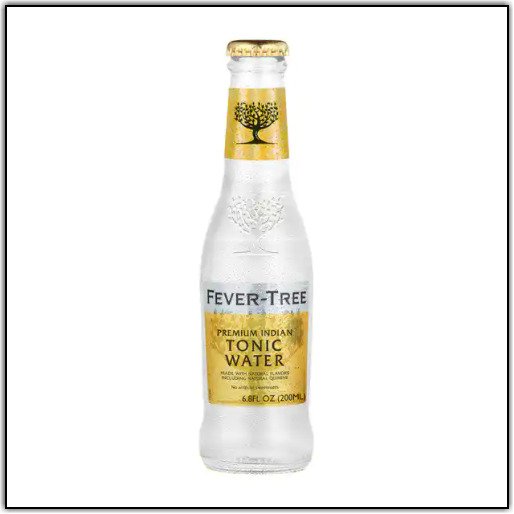 Fever Tree Tonic Water is made from only the finest ingredients – quinine from the Congo and premium Mexican bitters for a refreshing citrus twist. Their ingredients are not only good quality but they are all naturally sourced with no artificial sweeteners added. It's also gluten-free and certified non-GMO.
It's a fairly new tonic to the game, appearing in the late '00s and early 10's, but it quickly established itself as a high-quality option and was soon sought-after by many. Today, it's among the most popular choices especially in higher-end cocktails or a premium gin and tonic. One thing that truly makes it stand out and makes it one of the best companions to gin, is the way it delivers the botanical aromas straight to the nose in such a powerful way.
The bubbles in this one simply erupt as you pour, with the intense carbonation sticking to the glass and sending sweet, effervescent notes of citrus to your nose. The palate begins mildly before bringing flavors of quinine to the forefront followed by a bitter finish with rounded floral notes.
The tight, intense bubbles linger even when mixed with gin – properly showing off the impressive carbonation in this drink. This tonic was simply made for gin with the way it brings the flavors of gin to the forefront with a touch of bitterness but no harsh tones. It may not be the sweetest of the bunch, but it's certainly gin's best friend.
2. Fentimans Tonic Water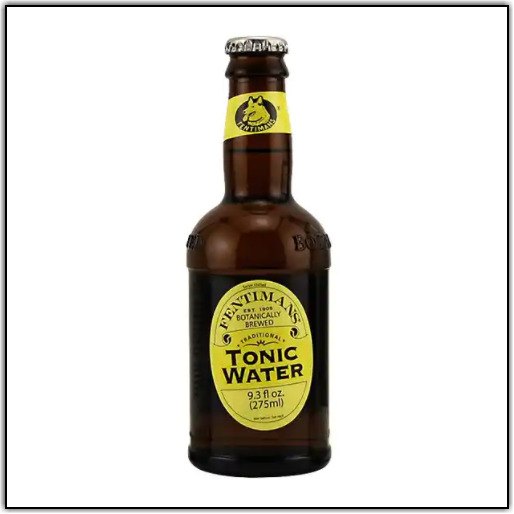 Fentimans Tonic Water is dancing with delightful flavors and may just be as delicious on its own as it is in gin. It goes so well with gin, in part, due to its own infusion of botanicals. Paired with the right gin, it complements the flavors exceptionally well. This is also why it does so well on its own – it's got plenty of flavor notes to experience.
In addition to the traditional inclusion of quinine bark, lemongrass is one of its most prevalent botanicals, which comes across in a clean and refreshing way on the palate. This does well to balance the bitterness of the quinine without overpowering it. It's not too bitter but it's not too sweet or cloying, either. Perfectly balanced, it has nice moderate bubbles with an enjoyable texture.
The overall citrus twist to the palate here is what really complements the gin so well – particularly a gin with stronger and more complex botanicals on its own. It supports the already-present botanicals and brings a few of its own to the table. Mix this one with the right gin and you're in for an experience like no other.
3. Q Light Tonic Water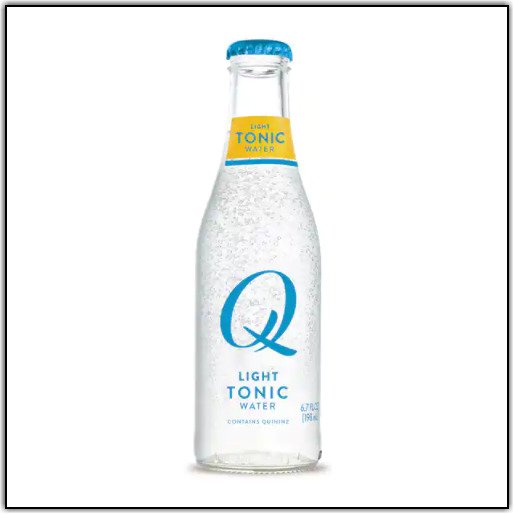 Q Light Tonic Water is a fantastic all-rounder with a light, clean, crisp profile, and very few calories to boot! With no additional flavors, herbs, or anything else added, this tonic water is as light as the name suggests, even in flavor. Its simple list of ingredients and not-too-sweet taste is what makes it so versatile – perfect for a G&T and beyond. To add the little bit of sweetness that is there, they use a zero-calorie sweetener called erythritol which is supposed to be better tolerated than the more common ones such as sorbitol or xylitol.
It's also heavily carbonated, adding texture to the experience rather than extra flavor. A drink will, naturally, stay fizzy for longer the more carbonation it starts with. They take this very seriously, adding as much carbonation to the drink as physically possible, even if doing so slows down production.
There is a subtle, delicate hint of citrus on the nose, with a good balance of bitter and sweet on the palate with the softest touch of citrus.
4. Canada Dry Tonic Water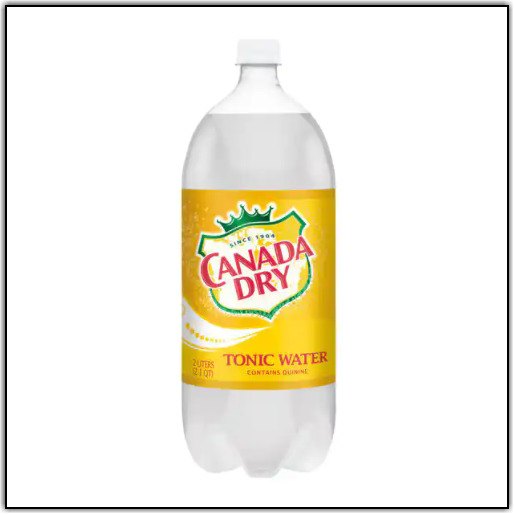 Canada Dry Tonic Water is a classic and has been sosince 1904. Known for delivering the bright, clear taste you want for your gin and tonic, you can never go wrong with this staple brand and the sweet, bubbly drinks it'll help you make.
While it is on the sweeter side, that doesn't mean it's not balanced. It adds to your gin, but never takes away or overpowers it. It's also not as intensely carbonated as some other brands, which is preferable for some! Many people do prefer something a little milder as the feeling and taste of truly intense carbonation doesn't actually appeal to them. Overall, it's a fantastic middle-ground tonic water made with traditional, quality ingredients.
The palate is balanced but sweet with distinct notes of quinine.
5. Schweppes Tonic Water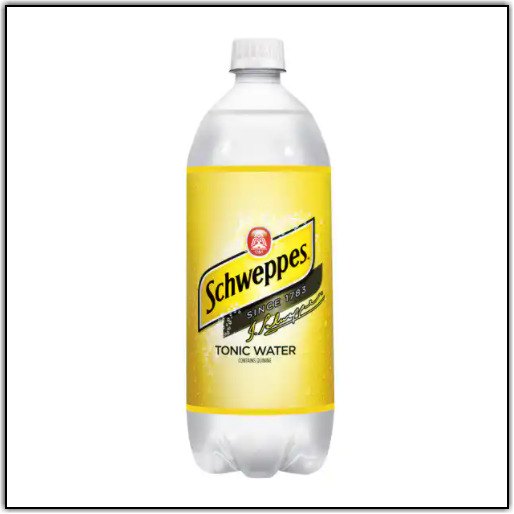 Another widely known brand, Schweppes Tonic Water has been an icon for more than two centuries, referred to by many as the original tonic water. This is hard to verify entirely, however, we can confidently say that they were the original version of the tonic water we know today!
It began with bottling mineral water through the late 18th century. They were at least successful enough with this to carry on their business, but it wasn't until the 19th century that the company expanded its product line and began making a name for itself.
The recipe does change from market to market, with some areas using more or less quinine and/or sugar. The North American Schweppes, though, is among the heftiest and sweetest. The nose is clean and subtle with notes of cucumber and citrus, but the palate has a woody, lemon flavor with a touch of bitterness from the quinine. This flavor profile makes it an enjoyable drink on its own as well as a wonderful complement to your chosen gin.
Add to Your Gin and Tonic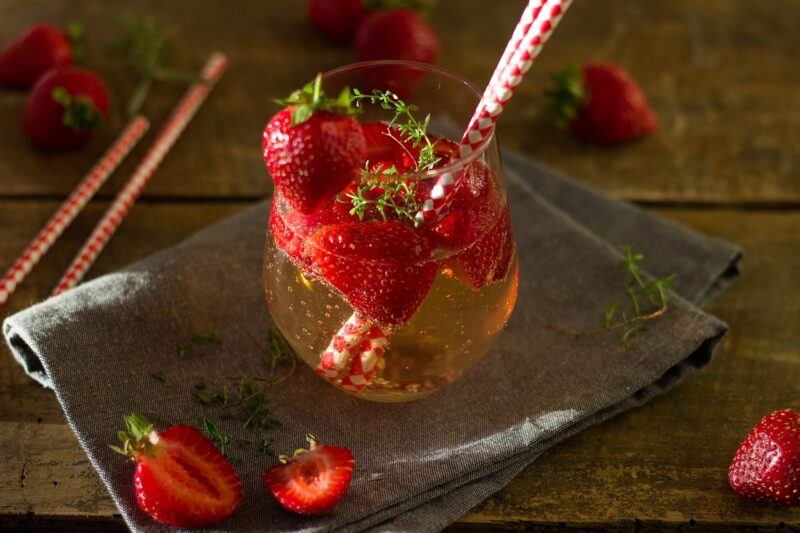 Are you a big fan of the classic gin and tonic, but perhaps getting a little bored? There's absolutely nothing wrong with mixing it up! In fact, you don't even have to migrate to another drink entirely for a brand new experience. Try adding some of these fun, simple things to your G&T to mix it up a little:
Herbs
If you have any fresh herbs on hand, chop them up and add them as a garnish. Especially if you've got a particularly herbaceous gin, you might find flavors you never even knew existed!
Fruit
Muddle some fruit in the glass before you mix up your drink! Honeydew melon is known to be particularly good, or complement a sweeter tonic water with some citrus juice.
More Booze
Don't be afraid to strengthen your drink, either! This offers double the bonus as you're adding flavors in addition to alcohol strength. Adding more savory liqueurs or bitter expressions will enhance the bittersweet nature of a pure G&T, giving you a similar experience with brand new flavors.