Cheese is a popular ingredient in a keto diet, so it's no surprise that many keto bread recipes rely on cheese. The cheese helps to add in extra moisture and flavor to the bread.
It also makes sure that there is no frustrating eggy flavor. Many keto cheese bread recipes are also very low in carbs. Some contain as little as 1.5 grams of net carbs per serving.
Another powerful advantage of this type of recipe is the sheer number of options. There are many different low carb cheese bread styles and recipes to choose from. Some of them just use a single type of cheese as the main ingredient.
Other recipes might rely on multiple types of cheese, or focus heavily on the different flavors that cheese offers.
All in all, this is an exciting type of recipe for anyone on a keto diet. It might seem like all low carb bread is created equal, but you will quickly learn that there are many creative twists you can put on this recipe!
In This Article
This article is all about outlining the many different keto cheese bread low carb recipes. We will give you 29 different options! From there, we will dive into some keto baking tips, including some ways to make your own alternative keto flour for baking.
Keto Cheese Bread Recipes
Jalapeno Cheese Bread
This recipe shows just how interesting keto bread can be. The jalapenos add to the flavor, complementing the cheese perfectly.
You don't even have to stick with jalapenos if you're not a fan. It would be easy enough to leave them off or choose another simple topping instead (maybe some fresh tomato!).
Each serving of the bread contains just 1.5 net grams of carbs, making it an easy snack choice. The full recipe can be found at ketodietapp.com.
Cheesy Skillet Bread
Making bread in a cast iron skillet works surprisingly well, as this recipe from alldayidreamaboutfood.com shows.
The skillet approach helps to create a crispy crust, along with an appealing texture. The bread would be a perfect complement to soup or to a holiday meal. The simplicity of cooking in a skillet makes this an easy low carb option.
Cheese And Bacon Bread Rolls
These cheese and bacon rolls come from myketokitchen.com and they'd be perfect for many situations. Gerri suggests that you could use them as hamburger buns or serve them with a fried egg on top.
You could even play around with the sizing of these rolls, using a different sized tray to create small snack-sized bites. Regardless of the size or how you serve them, it's easy to see that these rolls will be popular.
Pull Apart Clover Rolls
These rolls don't feature cheese as heavily as some of the other recipes. Instead, they have a more subtle cheesy flavor, which some might actually prefer.
I particularly like the pull apart nature of the rolls. The ability to easily split each roll into three makes the rolls fun to eat and share. Each of the finished rolls contains four net grams of carbs. The recipe comes from beautyandthefoodie.com.
Grain Free Cheesy Cornbread
This recipe is perfect for anyone who misses cornbread while they're on a keto diet. After all, cornbread is normally quite high in carbs.
Brenda from sugarfreemom.com gets around that problem by avoiding cornmeal and replicating the flavor using other ingredients. While the recipe relies on coconut milk, you can change this up for any other type of milk, like almond milk or cow's milk.
Cheddar Garlic Fathead Rolls
These dinner rolls from alldayidreamaboutfood.com are a fantastic type of cheese bread to try. With this recipe, Carolyn shows that you don't need to rely on mozzarella when making fathead dough.
Other types of cheese work well too, and willchange the flavor of the finished recipe. I love how this recipe allows you to make enough rolls for a family all in one go.
Very Low Carb Cheese Bread
This recipe comes from Georgina at stepawayfromthecarbs.com. You're making small pieces of bread, which just contain one net gram of carbs per serving. A serving is a quarter of the finished recipe.
It's easy to see how the bread would make good finger food at a party, especially when combined with a low carb dip. This is some great finger food.
Due to this recipe's "very low carb" nature, they are quite low in calories as well, at only 154 calories/serving.
Hawaiian Sweet Rolls
These rolls from ketofirst.com look every bit as good as conventional recipes for Hawaiian sweet rolls. Each of the rolls contains a little under four net grams of carbs.
The ingredients chosen mean that the sweet rolls don't just mimic the texture of regular Hawaiian sweet rolls. They have the desired flavor as well.
Cheesy Breadsticks
I love the appearance of these cheesy breadsticks. Honestly, wouldn't they just be an amazing choice for party food or as an after work snack?
The recipe comes from kaseytrenum.com, so you can be certain that it is high-quality and easy to follow.
You're making eight servings of the breadsticks at a time. Each serving contains an impressive 17 grams of protein, along with just three net grams of carbs.
Four Ingredient Jalapeno Cheese Bread
If you want bread with a flavor kick, check out this recipe from sweetcsdesigns.com.
One great thing about this recipe is that Courtney provides details about multiple textures that you can make. For example, you can make the cheese bread soft and use it as a wrap. You can also create a crispy crust, making the bread seem more artisan in nature.Isn't it great when recipes are so flexible?
Almond Flour Free FatHead Rolls
These rolls from sugarfreemom.com are another style of cheese bread to try.
The recipe uses the fathead dough idea, without including any almond flour. Coconut flour is used instead, along with the other ingredients that you might expect.
The finished rolls contain four net grams of carbs each. Of course, this depends on how large you make them. Larger rolls will have more carbs, while smaller ones will have less.
Broccoli Cheddar Bread
This loaf of bread is a newstyle to try out. It comes from the site joyfilledeats.com and is surprisingly easy to prepare.
One reason for this ease of preparation is that the recipe only contains five ingredients. Therefore, the prep only takes around five minutes. This type of bread is much more delicious when eaten warm. So thankfully, it reheats easily.
And don't worry if you're not a broccoli fan, this could be substituted out for another ingredient (like bacon crumbles).
Keto Bread Recipes – Four Ways
Here's a bread recipe from cookinglsl.com. It's a little unusual, as there are four different versions that you can try.
The basic recipe is simply for keto bread and doesn't use any cheese at all. However, the flexibility of the recipe is on display with one variation which is cheese bread, andanother which is spinach and feta bread. Both styles are great uses of cheese.
The small size of the finished bread makes the recipe perfect for many situations. This is a very versatile recipe, and you could likely think of even more than 4 variations to experiment with.
Cheesy Garlic Bread
This bread is the next step up from garlic bread and simply looks amazing. It isn't just a tasty recipe either. The bread is also very low in carbs, with only 1.5 net grams of carbs in each slice.
As written, the recipe relies on either almond meal or almond flour. Libby (from ditchthecarbs.com) does also provide the measurements for making the recipe with coconut flour instead. So whatever method you prefer, this recipe has you covered.
Three Ingredient Flourless Cheese Breadsticks
These cheese breadsticks are simple, tasty and well worth the effort. The recipe comes from kirbiecravings.com and only requires three ingredients.
You're actually making something that is very similar to a thin pizza crust. Kirbie mentions that despite the ingredients, the breadsticks don't just feel like a bunch of cheese. Instead, they have a soft and chewy texture.
Cheesy Bread
This recipe comes from the site craftymorning.com. It follows a similar style to the previous example, including the general idea of cheese breadsticks.
I love the way that thisrecipe includes two different types of cheese. This gives the recipe a unique cheesy taste and makes it especially interesting. You can even change the amount of parmesan cheese based on how much you love cheese.
Garlic Cheese Bread
Lynsey from moscatomom.com offers this garlic cheese bread recipe. It looks like a traditional loaf of bread and would probably taste amazing.
When developing the recipe, Lynsey was focused on making a bread recipe that didn't taste eggy and sliced, much like a regular loaf of bread.
Each slice of this bread contains just four net grams of carbs, along with 27 grams of fat. This ratio is exactly what you want for a keto diet.
Quick Jalapeno Cheese Bread
This cheese bread recipe is easy to make, without sacrificing flavor. The jalapenos are a key part of the taste. If you don't like jalapenos, you could easily substitute for another topping, like bacon crumbles.
The bread onlycontains two net grams of carbs per serving, along with an impressive 18 grams of protein. You can find the details at isavea2z.com.
Zucchini Bread – Low Carb 'Bacon & Cheese' Loaf
Here's a less common style of cheese bread – from the site myketokitchen.com.
This bread takes advantage of zucchini, which offers extra nutrition and moisture. While there are plenty of other zucchini bread recipes, this one stands out because it adds cheese and ham into the mix. The end result is cheesy bread that has a different flavor and texture than most other options. This is a delicious recipe that won't dry out as fast as other breads.
Cheese And Bacon Bread
This cheese and bacon bread from aussieketoqueen.com manages to look just like a conventional loaf of bread.
Rachel states that the recipe is the most popular one on her website and it's easy to see why. If you take a look on her site, you'll see that the bread is a different style to what you might expect. You probably couldn't put the bread in the toaster either. Still, it's a fantastic recipe and a great alternative to regular bread.
Keto Cheesy Garlic Bread
While we've featured a few breadstick recipes on this list already, this recipe is different. You're making cheesy garlic breadsticks, which is so much better.
The recipe comes from the site betterthanbreadketo.com and is in two parts. You're basically making a keto pizza crust using a separate recipe from the same site and then adding to the crust.
Herbed Cheesy Bread
This cheesy bread recipe comes from the site thetaylor-house.com.
This bread looks less gooey than the previous example, but follows a similar style. It's an easy recipe to prepare, as it just relies on a handful of different ingredients. You can use any type of shredded cheese in the recipe, so choose whatever you like for your desired flavor.
Herbs in keto-style breads are great to add because they deliver bold flavor without adding extra carbs. I recommend you also check out some keto Italian bread recipes and some keto focaccia bread recipes.
Cheesy Zucchini Breadsticks
The notable difference with these breadsticks is the use of zucchini. We're not talking about a little zucchini either – the vegetable is one of the main ingredients.
This isn't a bad thing at all. There are many different zucchini bread recipes out there and they're often quite popular. The zucchini actually adds a lot of moisture to the recipe. And adding cheese is justgoing to make the bread even more enjoyable. All of the details for this recipe can be found at ketovale.com.
Garlic Cheese Herb Bread
Gena from gingercasa.com has this cheese bread for you to try. She mentions that it would work well as a sandwich bread or as a side to another keto dish. Garlic bread is more than just a meme! It's got lots of health benefits like containing antioxidants and helping to improve your immune system.
The inclusion of herbs in this bread is a great idea too. They would combine perfectly with the cheese and really bring the loaf to life.
Fathead Breadsticks Cheese Sticks
These breadsticks come from the site momentswithmandi.com. They're similar to some of the other breadsticks on this list, featuring a variation on the fathead dough concept. I particularly like the flavorings that Mandi suggests. These would offer a nice extra kick.
Cream Cheese Filled Keto Pumpkin Bread
Here's a really unique recipe from Low Carb Yum. Lisa shows us how to make a delicious low carb pumpkin bread. The batter uses almond flour,pumpkin puree, olive oil, and eggs to add some extra moisture and flavor.
You might be noticing that this is a little different from the other cheesy breads on this list – as it actually uses a sweetened cream cheese filling. The sweetness of the filling can be adjusted depending on your tastes. So you can take this from a snack food to a dessert, whatever you prefer.
Low Carb Cauliflower Breadsticks
Here's a delicious cheese bread recipe from realhousemoms.com. These are similar to the pull-apart cheesy breadsticks from earlier on the list, but they take advantage of another low-carb ingredient to make the bread – cauliflower.
Cauliflower bread is a great alternative to traditional bread. While the texture is certainly somewhat different than bread, it's hard to be concerned when you cover it with your favourite cheese and herbs.
Cheddar Tamed Jalapeno Bread
This last cheese bread recipe comes from the site totemptation.com. The name comes from the use of Tamed Jalapeno Slices, which are milder than regular jalapenos.
As Meagan mentions, you could easily use hot jalapenos instead, if you enjoy more heat. The bread is easy to make and each serving has 3.5 net grams of carbs.
BONUS: Keto Pizza Recipe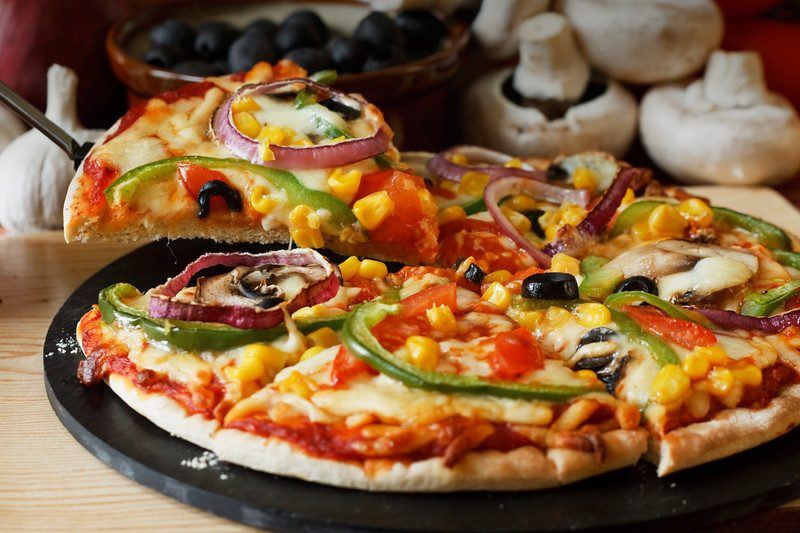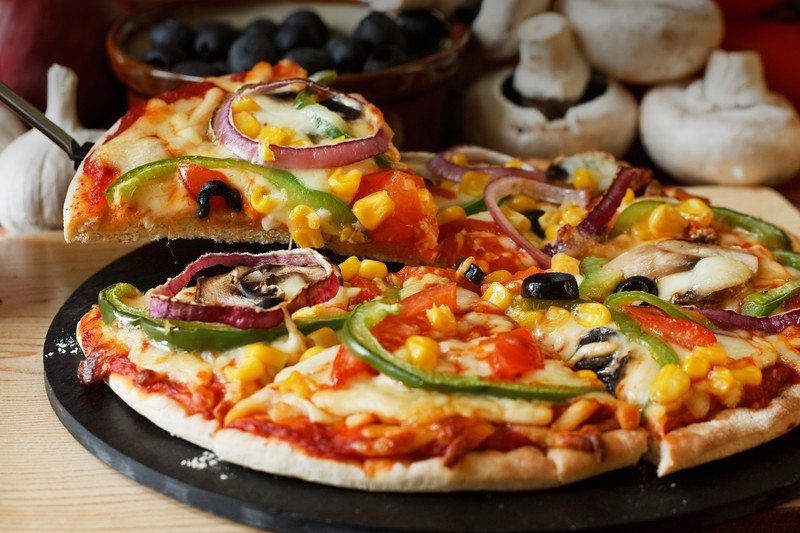 Let's face it, there's one type of "cheesy bread" that is more popular than all the others, and that's pizza. So we thought we'd round out our list with a bonus fathead pizza recipe from thatlowcarblife.com.
This is a delicious thin-crust pizza recipe. And the best thing is that it's pizza, so you can top it however you want. This might end up being a favorite of people who aren't on a keto diet at all.
What is Fathead Dough?
We have mentioned fathead dough a few times in this article. If you are unfamiliar with this popular keto alternative, here's a quick refresher:
Fathead dough is a popular keto dough recipe that is made with almond flour, cheese, and eggs. It's gathered so much popularity simply because it is easy to bake with, and it is delicious! Fathead dough can be used for a variety of different recipes, like our fathead pizza above.
Keto Baking Tips
I hope you have enjoyed our list of the top cheese bread recipes for a keto lifestyle. Now that we've made our way through the list, we're going to give you some extra baking tips for a keto diet!
A great way to learn about all the keto options available to you is to understand some of the basics of baking with keto ingredients, and that's what this section is for. We hope that, by learning some fundamentals, you will be inspired to try many new and exciting recipes.
Tip #1: Know Your Flour Substitutes
One of the most important factors in keto baking is substituting the flour. Flour is made from grains and wheat, so can often end up being the most high-carb ingredient in your baking recipes. Keto baking utilizes flour substitutes so that you can still bake your favorite creations.
Some examples of popular flour substitutes include:
• Almond Flour: Almond flour is made of nothing except almonds. The almonds are ground into a fine flour like powder and they're ready to bake with. This is a tasty and easy ingredient to bake with, as you use it similar to regular flour.
• Coconut Flour: Coconut flour is made by drying coconut flesh and then grinding it to a meal. It is similar to almond flour in use, but does have a distinct coconut taste.
• Flourless: Many keto recipes use no flour at all. Some recipes use cauliflower as a bread substitute. There are even recipes that utilize a dough which is made of cheese and eggs.
Tip #2: Know Your Proportions
It is important to note that when substituting flours, the proportions do not line up 1:1. So if you are thinking of substituting for normal flour, or even substituting coconut for almond flour, the proportions will be different.
Our number one tip in this regard is to find a recipe that uses each type of flour. Dealing with the different proportions and doing the calculations yourself is simply not worth the headache. Keto baking is such a popular trend these days that you can find a recipe for anything. A simple Internet search is much, much easier than having to work out the math on your own.
Tip #3: Make Your Own
If you have experimented with alternative forms of baking in the past, you probably know that the ingredients can get quite expensive. Unfortunately, low-carb keto baking is no different. A cheap alternative is often to make your own flour substitute. Here's a quick guide on how to make each:
• Make Your Own Coconut Flour: Making your own coconut flour is a bit complicated, but you will definitely be happy with the money you save:
o Start with unsweetened coconut flakes, and soak them for 4 hours.
o Use a food processor to process the flakes until they are smooth. Put this mixture into a cloth and squeeze as much moisture out of it as you can.
o Put the mixture on a baking sheet and bake at 200F until the coconut mixture is fully dried out.
o Put the mixture back in a food processor to the desired consistency.
• Make Your Own Almond Flour: Making your own almond flour is decidedly simple, especially when compared to the coconut flour recipe above.
Simply start with some whole blanched almonds, and put them in a coffee grinder to the desired consistency. The key here is to grind them to a fine meal. Don't go too far and end up with an almond butter.
Conclusion
The hardest part of following a keto diet is being consistent. That's why, when I get serious about keto, I start ordering ready-made keto meals and keto meal kits.
It cuts down on time for meal planning, and reduces opportunities for mistakes or cheat days. Give one a try and see what I'm talking about.