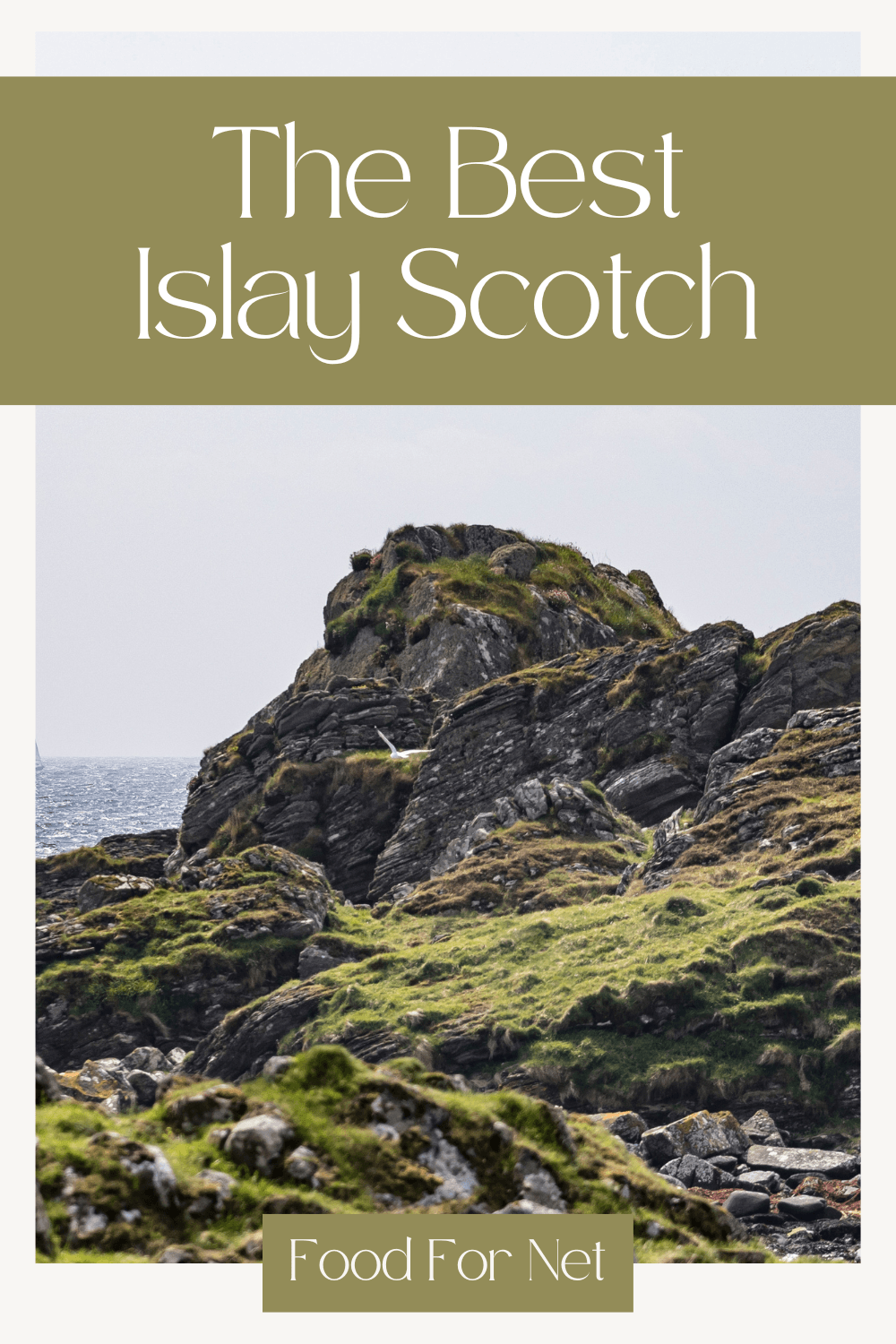 Scotch whisky is diverse. First, there is a variety of different styles of the whisky, including single malt, single grain, blended, blended malt, and blended grain. These styles all have their own distinct features and flavor profiles. The best islay Scotch ranks among the best of the best.
Then there are the locations. Scotland is broken down into five distinct whisky regions, including Campbeltown, Lowland, Highland, Islay, and Speyside. Today, we're interested in Islay, with a focus on the best Islay Scotch distilleries.
Islay itself is an island that's off the southwest coast of the Scottish mainland (and, oddly, the name is pronounced "eye-la"). Whisky is the lifeblood of this island, to the extent that it plays important roles in many traditions and is even served at funerals.
Islay once boasted an impressive 23 distilleries, but now only nine remain. Still, nine distilleries is pretty astonishing for an island that is only 240 square miles
Whiskies from these distilleries can be found in many local stores and from the distilleries themselves. Or, you can experiment with a Scotch of the month club instead.
These clubs surprise you with delicious new Scotch expressions every month. Some of them even ship out samples rather than full bottles of Scotch, allowing you to discover many new favorites along the way.
The Best Islay Scotch
Ardbeg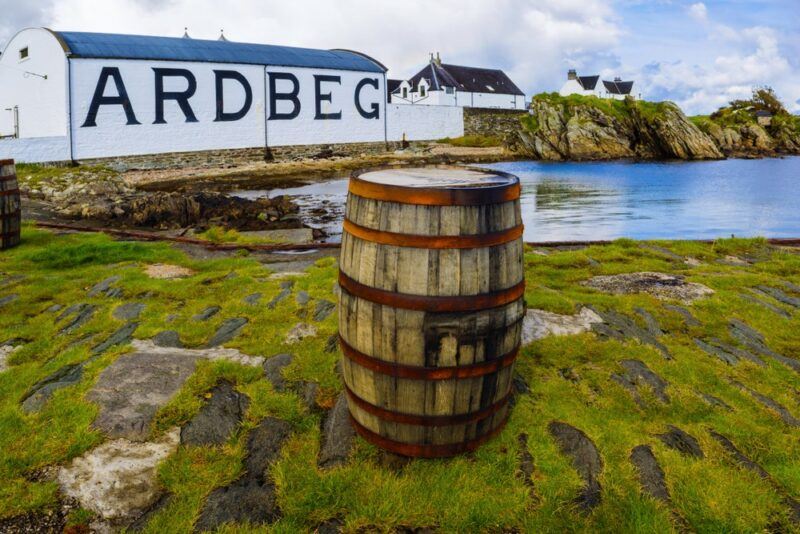 It's impossible to talk about Islay Scotch without mentioning Ardbeg. This distillery has been active for more than 200 years on Islay and is easily one the island's most famous distilleries. Their whisky contains distinct citrus notes, along with familiar smokiness.
This is a fantastic brand for peat lovers, as most of their expressions are well peated, without any compromise in quality. In fact, for peat lovers, the Ardbeg 10 Year Old is a consistently good choice. This expression has a heavy smoky flavor, while still being an entry level Scotch that isn't overwhelmingly expensive.
There's also the Ardbeg Uigeadial (pronounced oog-a-dal). This expression doesn't have an age specification, which makes it even more accessible. It still has distinct smoky flavors, coupled with sweetness from aging in ex-sherry casks.
Ardbeg has plenty of other expressions as well, including some unusual ones with distinct flavors and origin stories. There are a few subtle expressions in the mix, but others tend to be vibrant and have an almost overwhelming flavor profile.
Lagavulin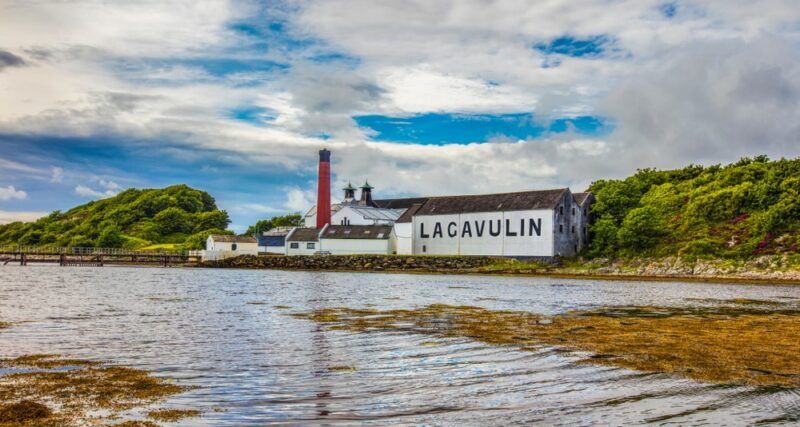 Lagavulin is another distillery with a strong focus on peat – and it's a famous one at that. In fact, Lagavulin expressions often come in at the top of best Scotch whisky lists, which is an impressive feat indeed.
You'll find distinct peatiness in the Lagavulin entries, particularly the Lagavulin 16 Year Old, which is easily found and isn't soon forgotten. They have some other exciting entries as well, including the Lagavulin Distiller's Edition, which is a high quality premium Scotch with an impressive flavor profile.
The distillery is one of the oldest still in operation on Islay. It has maintained a stellar reputation throughout this time and continues to produce excellent whisky with a strong focus on quality.
Even more unusually, Lagavulin whisky is also made in distinctive pear-shaped stills. These fascinating stills may contribute to the flavor profile of the whisky, making it even more exciting.
Bowmore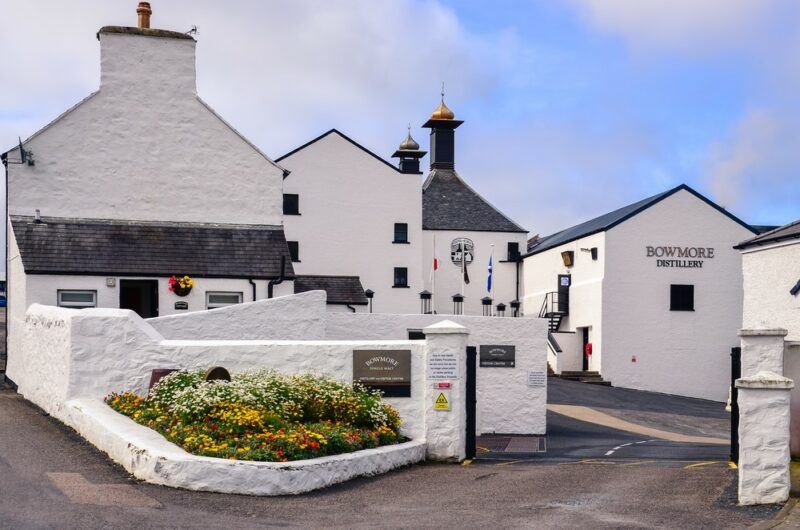 Bowmore has been distilling whisky since 1779. That's more than 240 years of whisky mastery, a history that few other distilleries have lived up to. The distillery has a strong focus on their final product, making sure every step of the whisky creation process is perfect before moving onto the next.
This approach creates a finely balanced whisky, one that includes the classic Islay smokiness, along with flavors of fruit and sea salt.
The Bowmore 12 is one of the best introductions to Islay Scotch, as the smokiness is complemented by enough sweetness to create a balanced and interesting expression. This is even a whisky that many bourbon lovers would enjoy (which certainly isn't true for plenty of other Islay expressions).
That said, if you love the smoky expressions from Islay, The Bowmore 12 could be a disappointment. It simply doesn't have the same punch as some of the peatier whiskies.
Bowmore is also an exciting company to experiment with, simply because they have a wide variety of expressions. This includes core 12, 15, and 18 year products, plus some that have been aged for much longer.
Laphroaig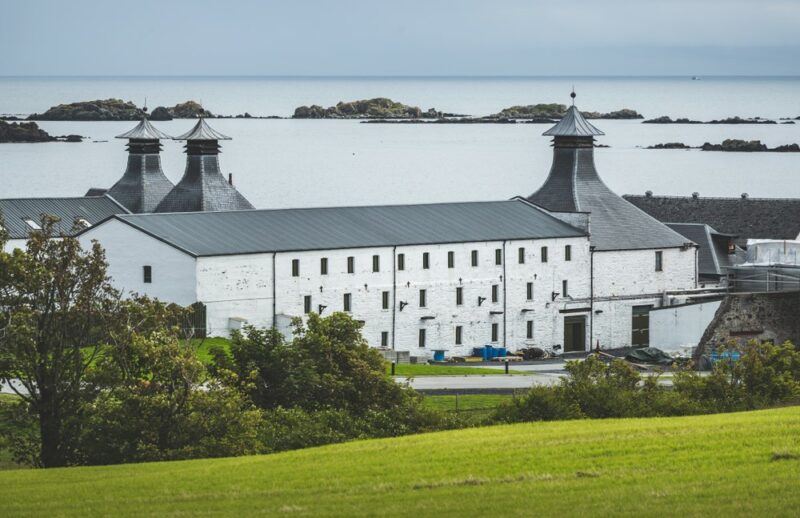 Laphroaig is also a famous distillery, that's most well known for flavor packed peaty expressions. The Laphroaig 10 is one of their most popular versions, partly because it is a very accessible entry that still offers incredible smokiness.
But, while the Laphroaig 10 is famous, the expression tends to divide people due to the intense and unusual flavor profile. While it's certainly a whisky worth trying, it's also an acquired taste, so tread carefully.
Many of the other Laphroaig whiskies come with the same intensity, but there are exceptions, such as the Laphroaig Select. This expression still contains some of the classic smokiness of Laphroaig, along with more nuanced and interesting flavor profiles.
Some of the older whiskies are also more complex, such as the Laphroaig 30 Year Old and Laphroaig 25 Year Old. However, the increased aging time means that these are also more expensive whisky expressions.
Bruichladdich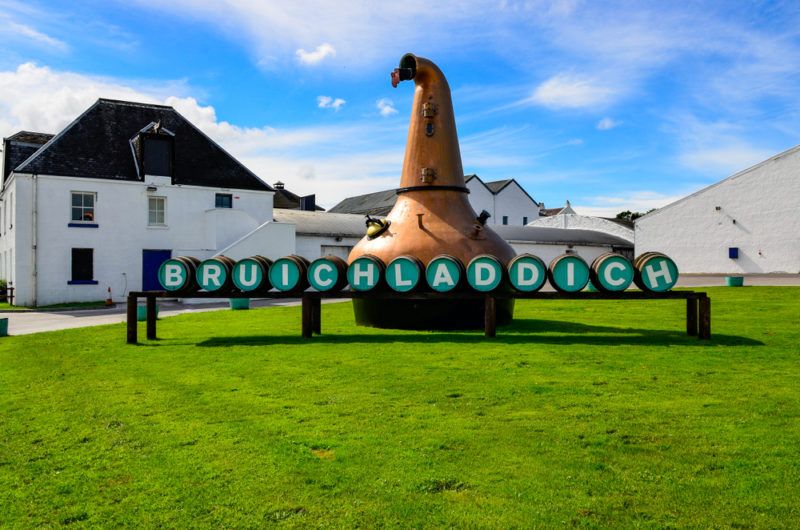 Bruichladdich is an unusual Islay entry. The distillery is classic in some ways, as it offers impressively peated whiskies. Their Octomore collection is exceptional and produces some of the smokiest expressions that you can find. There are currently four editions in the collection: 13.1, 13.2, 13.3, and 13.4, although the product line changes regularly, as does the flavor profile of the whiskies.
Then there's the Port Charlotte collection. These whiskies are more accessible than the Octomore ones, but are still smoky (they're peated to an impressive 40 PPM). The Port Charlotte 10 is a fantastic starting point for this collection. This is Bruichladdich's 10 year expression and it competes well with 10 year old entries from other distilleries.
Yet, the most exceptional thing about Bruichladdich isn't the peatiness. It's the fact that the distillery also has a completely unpeated range. It's unusual to see any distillery, much less one from Islay, with such a strong focus on both peated and unpeated whisky.
This difference means you need to be careful when shopping for Bruichladdich whisky. If you want a heavily peated expression, you'll need one bottled under the Octomore or Port Charlotte range. If you're looking for something unpeated instead, stick to those bottled under the Bruichladdich name.
Caol Ila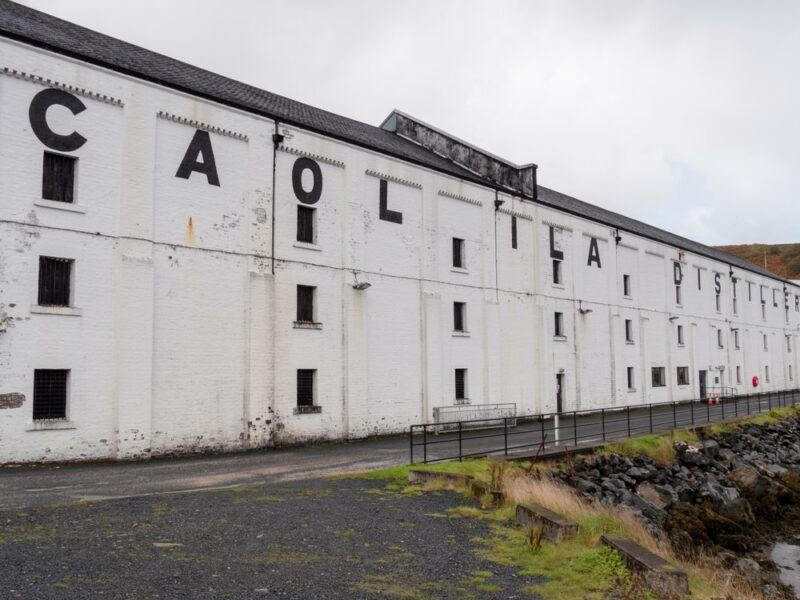 Caol Ila is the largest distillery on Islay, but it isn't as well known as Laphroaig, Lagavulin, or some of the others. This is largely because Caol Ila produces a limited amount of single malt whiskies. Much of their work instead goes into producing whiskies for blends, particularly for Johnnie Walker.
That said, they do have some attractive single malts, including the Caol Ila 12 Year Old. This expression has distinct smokiness, but is also surprisingly light. It's actually one of the easiest peaty whiskies to drink, making it ideal for beginners. You could also give this one as a gift, especially as it's reasonably priced.
This is also a good expression when you don't want anything too complicated. After all, many other Islay whiskies are intense and can easily be overwhelming.
Bunnahabhain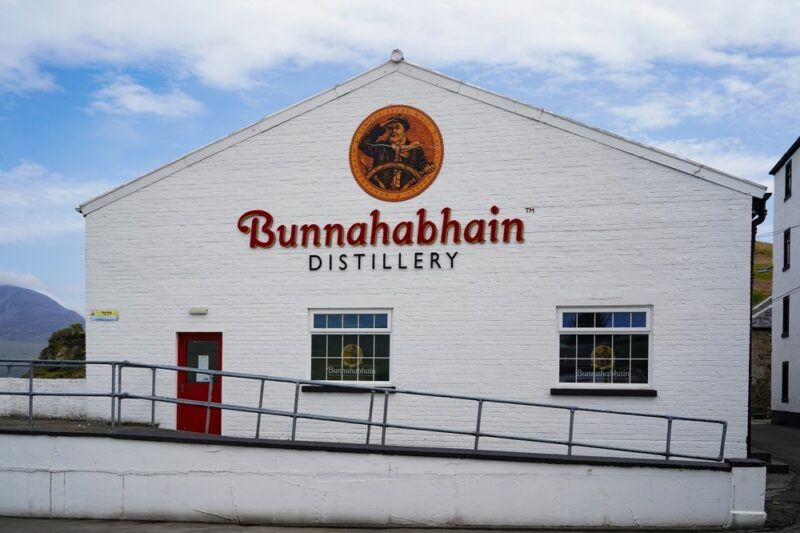 If you're looking for a peaty Islay whisky, then Brunnahabhain isn't the right distillery for you, as their core single malt whisky is actually unpeated instead. Still, the lack of peat isn't necessarily bad, as it provides a chance for other flavors to shine through.
It's also an unexpected choice, as the name is difficult to pronounce, the style isn't like any other Islay whisky, and the distillery isn't particularly well-known either. In fact, the whisky expressions are more in line with classic Speyside whisky than with whisky from Islay.
Despite these limitations, Bunnahabhain whisky has plenty going for it. Their 12 Year Old expression works well as an entry level Scotch whisky, with engaging flavors and a rich mouth feel. It's also more nuanced and interesting than you'd expect for a relatively inexpensive 12 year whisky.
That's just one of their many expressions. In addition to the core range, Bunnahabhain also provides distillery exclusives, limited editions, and some travel specific versions. There are even a few peated editions. These use the term mòine on the label, which is the Scots Gaelic name for peat.
What Makes Islay Scotch Special?
Islay Scotch is most famous for being heavily peated. In fact, many of the most heavily peated expressions do come from Islay. But, as we've already seen, this doesn't mean that all Islay Scotch whisky is peated. Some companies avoid peat almost entirely or have some peated and some non-peated product ranges.
This works in the other direction too, as some non-Islay companies produce heavily peated whisky. Talisker from the Isle of Sky is a classic example of this pattern and Oban from the Highland region is also surprisingly peaty.
In the end, each whisky region in Scotland has its own distinct style, but there are always plenty of exceptions. There's also a huge amount of variation within a single company. This is why it's always worth checking reviews, so you know what to expect before purchasing your next bottle of Scotch.