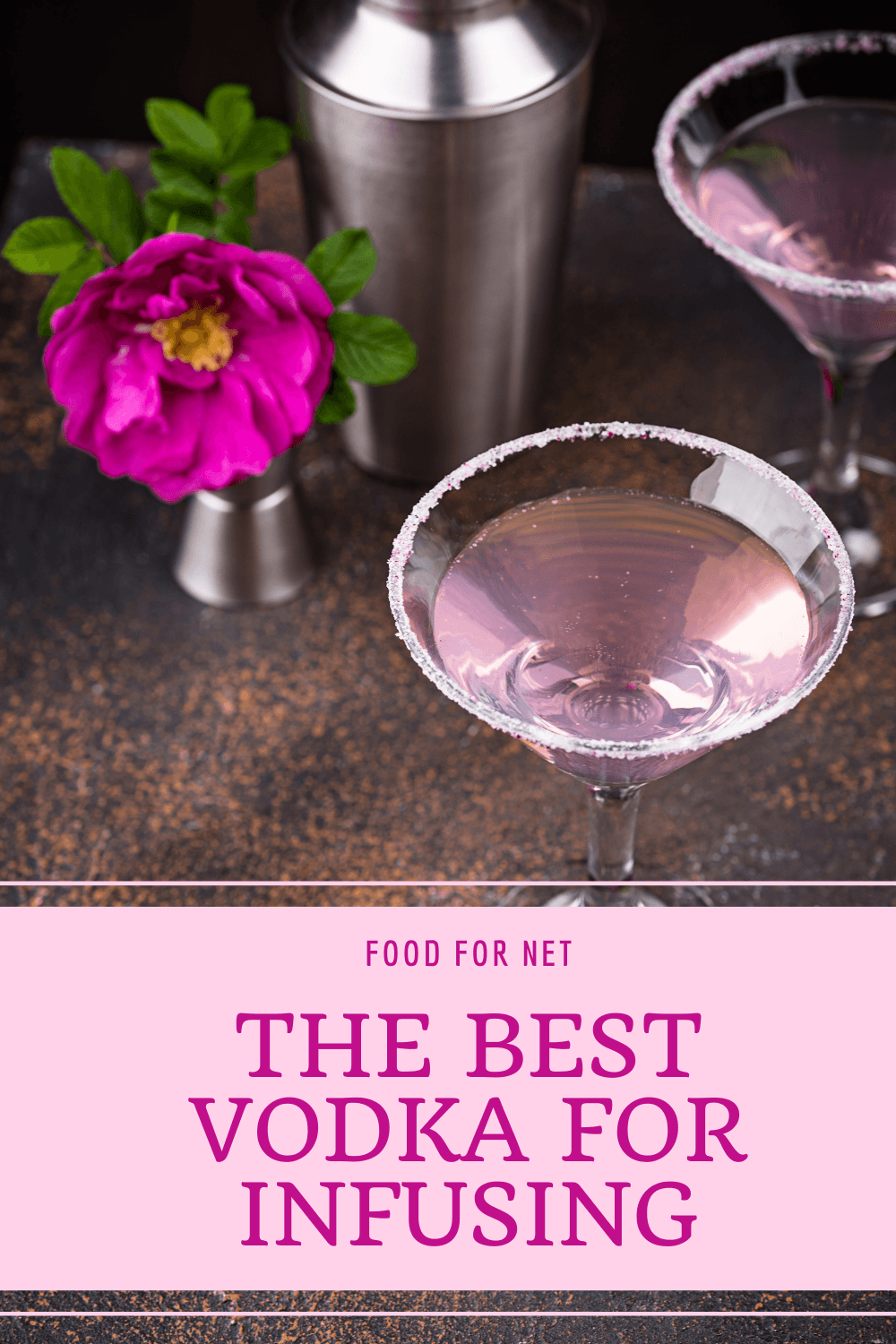 One of the best things about vodka is how versatile it is. We all know it's the perfect base for many cocktails, and it mixed well with all kinds of single ingredients as well. Many are also lovely to enjoy on the rocks, and the flavor profiles are becoming more versatile as well. Another popular practice involves infusing your own vodka to create customized, tailored flavors! This creates brand new sipping experiences and cocktails like you've never experienced before.
Vodka has long since been known as a supremely neutral spirit, which is why so versatile. You can use vodka in cooking, for sipping, for shooting, making and for making many types of cocktails. Though vodka is classic, it's always at the forefront of innovation as well. Plenty of brands still adhere to this, though just as many are starting to break away and create flavorful vodkas that are getting increasingly bold in breaking the status quo.
The beautiful thing about this is that there is a place and a use for both! Flavorful vodkas add a different kind of depth to cocktails and are often delicious on their own. On the flip side, neutral vodkas are still often called for in certain mixed drinks, and the best vodka for infusing is no doubt a neutral spirit. The more neutral the better, because your own flavors will come through with better strength and clarity.
The Best Vodka For Infusing
1. Ketel One Vodka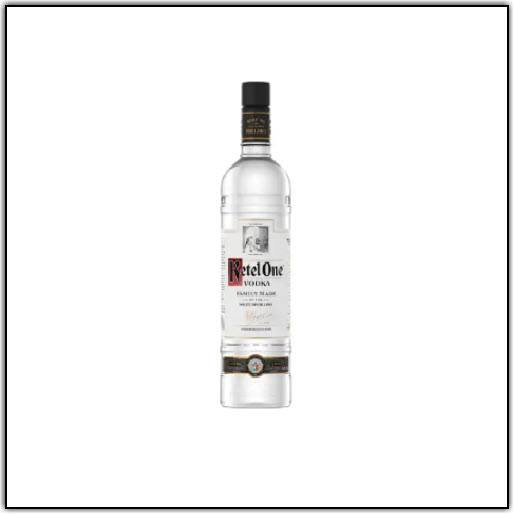 Ketel One Vodka is a special expression that was made to embody the vodka cocktail-loving culture in the United States. It's made from select European winter wheat and uses a mixture of modern stills and more traditional ones during distillation.
The origins of Ketel One date back to 1691 with the Nolet Distillery. This was founded by Joanness Nolet settled in Schiedam Holland after looking for a good place to open a distillery. This city soon became well known for its gin. The Nolet Distillery did quite well for a long time and eventually opened a second distillery in Maryland in the early 20th century.
Unfortunately, it was shut down during prohibition, but it was one of the few that reopened and thrived after. The company entered a new chapter in 1979 when Carolus Nolet took over and this is where we get the crisp, delicious, and carefully crafted Ketel One vodka.
The nose on this one is incredibly fresh and crisp with a touch of honey and citrus. The palate is similarly crisp and fresh with a silky smooth mouthfeel and a tingly taste sensation. The finish is long but subtle.
2. Smirnoff No. 21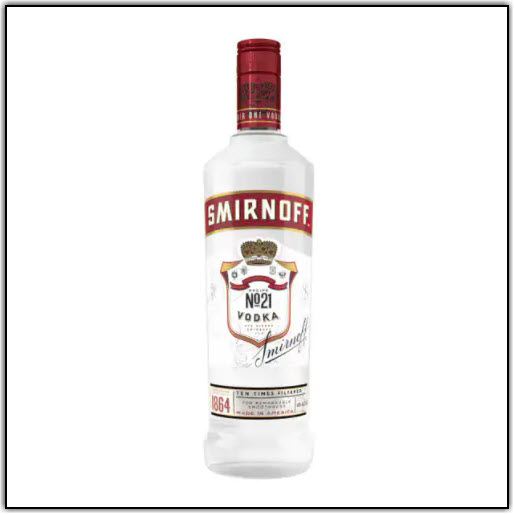 Smirnoff is one of the most well-known vodka brands, and for good reason. Smirnoff has lots of different flavors and expressions for you to try, but Smirnoff No. 21 is the original. It's a high-quality vodka that's quite versatile. You can easily enjoy it on the rocks or with some soda water.
It's also an excellent base for a whole host of cocktails, given its crisp and neutral profile. It's also been distilled three times and filtered ten times, giving it a wonderfully smooth taste, feel, and finish. This is why it does just as well on the rocks as it does in a mixed drink. Try adding a twist of lemon or lime for a subtle flavor boost.
On its own, the vodka has won many awards since its inception in 1864. Beginning in Russia, its notoriety has traveled all over the world, garnering much attention and devotion. Its flavor and aroma are both so deliciously fresh, crisp, and traditionally neutral with a smooth, dry finish.
3. Skyy Vodka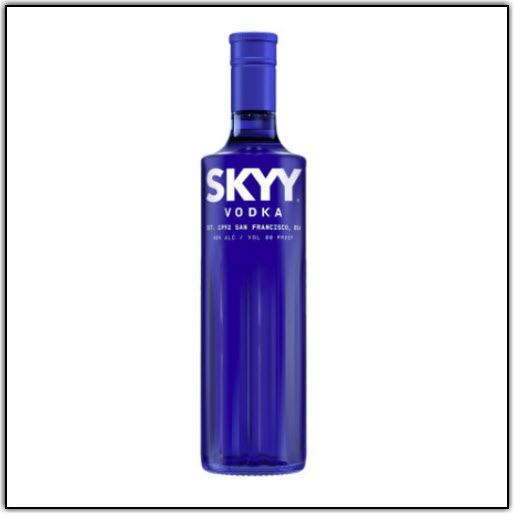 Skyy Vodka is another brand that is well-known for its quality and flavor. Quadruple distilled, it's also among the smoothest you'll ever taste.
The company was founded by Maurice Kanbar in San Francisco in 1992. He was extremely forward-thinking and passionate about innovation and progression. Skyy was originally the result of his mission to create the perfect martini, but none of the vodkas he tried in them met his standards. So, he went ahead and made his own. Not only did he make his own, but he wanted to create something new and better.
He created a proprietary process that includes the four times distillation and filtration through California limestone. It's also made with local minerals that add a delicious hint of freshness and minerality. It's these qualities and its incredibly smooth profile that will elevate all your cocktails.
The nose is fresh and clean with subtle hints of fruit and grain. The palate is smooth, ocean, and refreshing with slight notes of minerality. The finish is just as fresh and smooth as the rest.
4. Stoli Vodka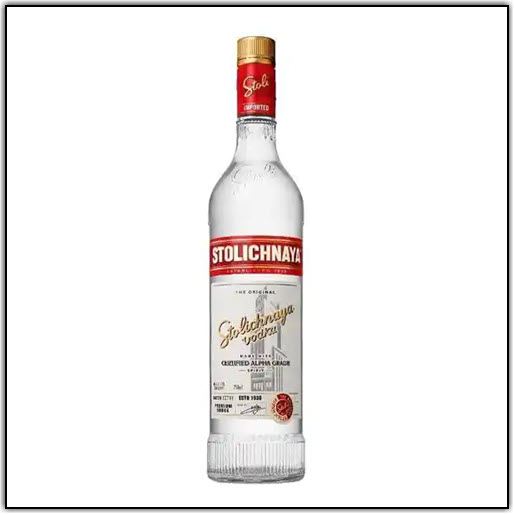 Stoli is another well-known brand, famous not only for its quality but for its distinct purity and careful crafting. It's made from expertly selected grain and meticulously filtered through quartz sands and birch charcoal before it's blended with pure water.
Stoli has been around since 1938 and has been unwavering in its commitment to quality since the beginning. They take pride in their innovative process which includes taking centuries-old traditions into account when creating their modern ideas.
The original Stoli Vodka is part of a large and impressive collection, but this one is classic. It's smooth and crisp and perfect for cocktails, but it's not bad for a few sips, either.
The nose is moderate with notes of grain and gentle citrus. The mouthfeel is sweet and round with a touch of spice with a crisp finish.
5. Reyka Vodka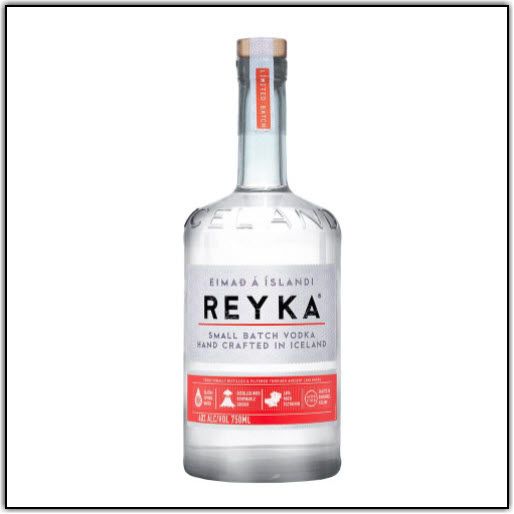 Reyka Vodka is a premium, small-batch vodka from Iceland where it's made from ultra-pure glacial water and single-distilled through a carter-head still. It's also filtered through lava rock as part of an entirely emission-free operation. They rely on renewable geothermal energy to run every part of their process, meaning that not only do they produce a top-notch vodka but it's very conscious and eco-friendly.
This exquisite line of vodka is owned by William Grand and Sons, a large company that is one of the world's largest producers of Scotch. Despite its size, it's still a family-owned company, run by the descendants of the original founder. The vodka is produced in a coastal village where it's surrounded by huge waterfalls, northern lights, underground volcanoes, and beautiful glaciers, and even narwhals. It's a beautiful environment to create a clean, fresh, wonderfully unique vodka. The vodka is distilled from a combination of wheat and barley under the expert eye of Master Distiller Porour Sigurosson. He uses a Carter-Head still which is one of only six left in the world!
The small batches each yield about 255 cases in about six hours, all within the company's own distillery. The nose has a floral touch with a hint of freshly caught grass and just a touch of vanilla. The palate is simple and gentle, with subtle notes of rose, lavender, and just a touch of spice. It's certainly neutral enough for a great distillation, but with a couple of lovely flavor notes to enjoy in the background of the spirit.
Infusing Vodka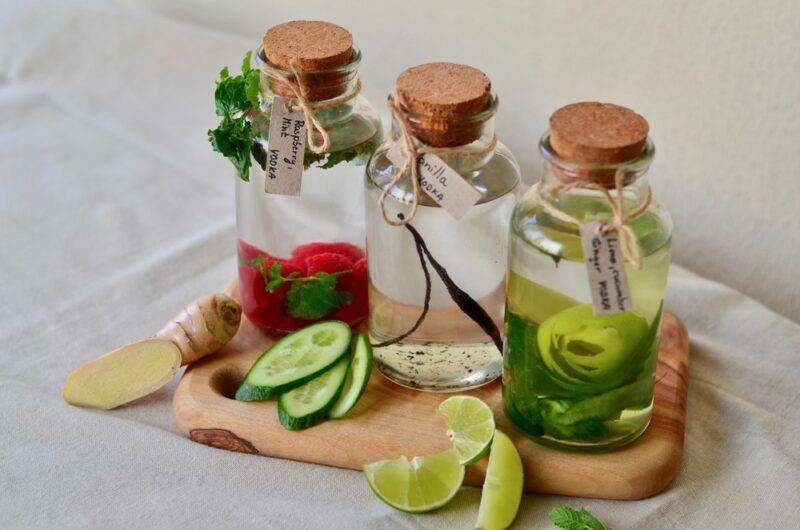 The idea of infusing your own vodka may seem daunting, but it's not too difficult once you get a hang of the process. It does take some time and patience, but once you get good at it you'll never want to stop coming up with new flavors!
Once you've selected a good-quality, neutral vodka, the basic process is fairly simple:
Prepare your desired ingredient – wash, cut, slice, peel, chop – whatever is necessary.
Add the ingredient (or ingredients if you're using a combination) to your selected jar or bottle. Mason jars are a popular choice, but anything that seals will do.
Add the desired amount of vodka to your jar and seal the lid.
Now it's time to let it steep. You'll want to place the jar in a cool, dark place. Different ingredients will take longer to properly steep, but most will take at least three days. At this point, you can open it up and do a taste test. If it hasn't reached your desired flavor, let it sit another day!
You can speed up the process slightly by giving the jars a shake and swirl once a day.
Once adequately steeped, strain your infusion into the jar or bottle you plan to use for storing. You can use a mesh strainer or a few layers of cheesecloth for this. A funnel makes this easier but is not necessary.
Enjoy a few sips right away or seal the bottle and add it to your collection!
Common Mistakes to Avoid
Although it's not a complicated process, there are still some things to keep in mind. These mistakes are easy enough to make if you're not careful.
Steeping for too long. While it's true that some ingredients may take a little longer than others, it is possible to leave it for too long and the whole batch will go bitter or otherwise undesirable. This is why it's important to taste test regularly past the three-day mark.
Not straining enough. As it steeps, small particles may end up floating around in the vodka, and these may not strain out the first time. If this happens, don't skip the second straining because these particles can alter the flavor if left for too long.
Not documenting. This isn't technically a mistake in the process, but if personal infusions are something you want to do regularly, record everything you do and how much of everything you use! If you use a specific combination of ingredients and the result is absolutely delicious, you'll kick yourself if you can never recreate it.