Many people have gone gluten-free these days, whether for medical reasons or a personal choice. Regardless of the reason, it's important to those that follow the diet and they're always very careful to ensure they're not consuming gluten.
Just because you're going gluten-free doesn't mean you're against alcohol, though! There are certainly types that you must avoid, but you shouldn't have to give it up completely if you don't want to. Thankfully, gluten-free vodka is pretty common and you've got lots of options.
Generally, you can count on a lot of unflavored vodkas to be gluten-free, which is excellent news if you want to cook with vodka. It's the addition of artificial flavors and other additives that so often introduce gluten to vodka. This makes finding the best gluten-free vodka fairly easy as there's plenty of pure vodkas out there.
That said, always be sure to check ingredients lists and warning labels on a product you're interested in. There may be additives you don't know about and there's always a risk of cross-contamination in a facility that processes any product containing barley, rye, or wheat.
If you're mixing up different drinks and cocktails, always ensure you're paying attention to the other drinks or ingredients you're using. If these contain gluten, then it turns your gluten-free vodka into a moot point.
At the end of the, just keep yourself informed. It's easy enough to enjoy vodka on a gluten-free diet, but there's still lots of potential for it to sneak in unnoticed.
The Best Gluten-Free Vodka
1. Tito's Handmade Vodka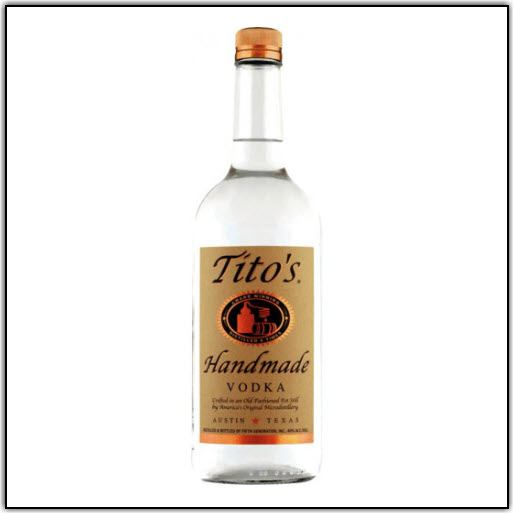 Founded in 1997, Tito's is proud to be the first legal micro-distillery operating in Texas since prohibition. Founder Bert "Tito" Beveridge II is an extremely well-educated man, having earned degrees in geology and geophysics. He worked as a geologist in the oil industry for a while as well as a seismic data processor and a subsurface mapper.
He then went on to be a mortgage broker for a while before he found his true passion in vodka. He built the brand from the ground up, creating small batches and working tirelessly himself. He began with a homemade pot-still consisting of Dr. Pepper kegs and a turkey frying setup. He would make vodka and infuse it with different ingredients and give bottles away as gifts to friends and family.
Well, it turned out he was pretty good at it and his fun hobby soon turned into a business. When he began, Texas wasn't even allowing distilleries to exist. He pushed on though, and finally got an official license.
Tito's Handmade Vodka uses yellow corn instead of the more common potatoes or wheat. This gives the spirit a mild sweetness that you don't find in many other vodkas. The overall result is so spectacular that it beat out the wildly popular Grey Goose and Belvedere during its first appearance at the San Francisco Spirit's Competition in 2001.
On the nose, you'll find crisp aromas of spice and corn. The sweet palate has a creamy mouthfeel with similar flavors of spice and corn. The peppery finish ends with a little bit of lingering nuttiness.
2. Crystal Head Vodka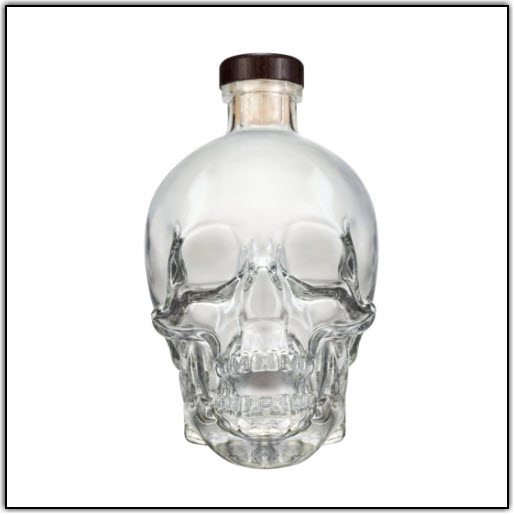 Renowned for its beautiful crystal head bottle, Crystal Head Vodka is one of the purest vodkas you'll ever drink. Made without glycerol, sugars, enhancers, gluten, or any other additives, it's clean and you can drink it with confidence.
The distillery is located in Newfoundland and Labrador where it's made in an extremely unique way. It starts with premium peaches and cream corn found in Ontario. The corn is quadruple distilled before being mixed with pure glacial water from Newfoundland and filtered seven times through Herkimer crystals. These crystals are said to have healing properties, but for the vodka, they give it an amazing vanilla sweetness.
This vanilla shows up subtly on the nose followed by a palate that is sweet with vanilla, citrus, and corn. The finish sees the vanilla return with a burst of peppery spice on the lingering finish,
3. Dixie Southern Vodka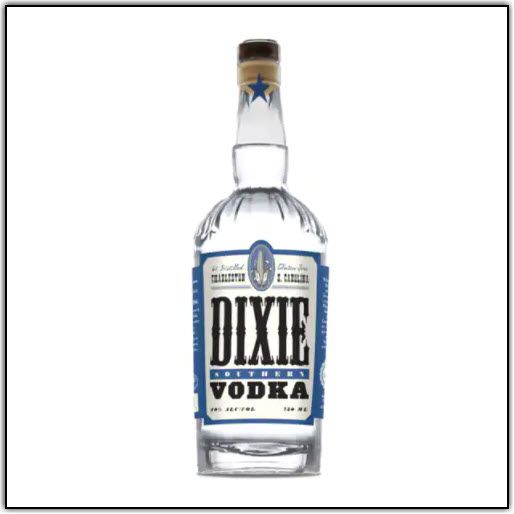 Dixie Southern Vodka was created with a purpose. Launched in 2014, the mission was to create a premium, all-American craft vodka that represented the craftsmanship, hospitality, and traditional flavors of the South. They've searched far and wide for the best flavors and highest-quality ingredients to hand-infuse into their vodka.
It started small and was made by locals but Dixie Vodka has become one of the largest craft expressions created in the South East. It's also one of the fastest-growing brands in the United States.
This expression has won many awards and is widely known as the best-tasting vodka in the South. Distilled exactly six times, it's naturally gluten-free, made from all-American corn, and offers the smoothest, most refreshing sip you'll find.
It offers an aroma of fresh pine and mountain streams with a vibrant, dry, light-bodied palate and a warm finish.
4. Luksusowa Original Potato Vodka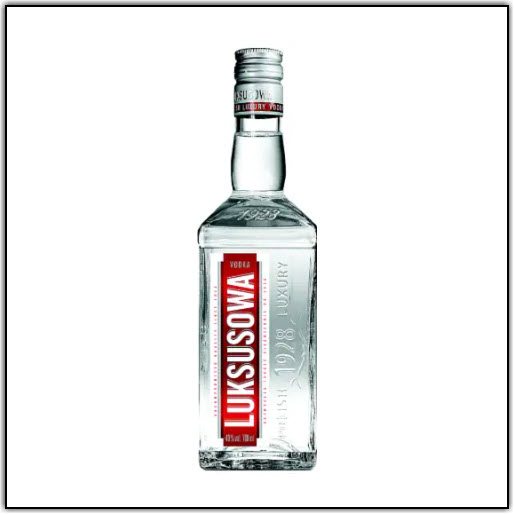 Potatoes have become one of the most popular ways to make vodka as they produce a wonderfully crisp and delicious flavor. Luksusowa Original Potato Vodka takes this style to the next level with its high-quality and carefully selected potatoes, creating vodka with consistent quality and fantastic flavor.
Once selected, potatoes are triple-distilled and filtered through charcoal to achieve unbeatable smoothness. The result is a crystal clear, gluten-free drink with no sediment and a beautifully sweet aroma devoid of unwanted esters or oils.
The palate is medium-bodied with a warm alcohol flavor. You'll find it performs best when served chilled, allowing its sweeter notes to come through.
5. Ciroc Vodka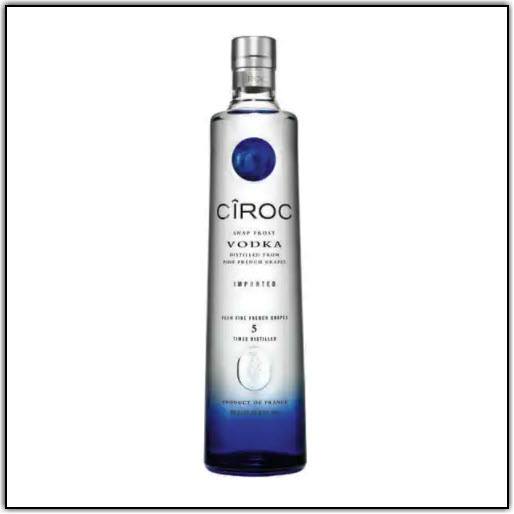 Ciroc Vodka is an ultra-premium French expression distilled from grapes that are harvested from the Cognac and Gaillac regions of France. This is just the beginning of what makes Ciroc unique.
They use a special cold fermentation process and distill the spirit five times for maximum smoothness. Their vodka has a very distinct taste and it's one you won't soon forget. Though you may be expecting flavors of grapes given the ingredients, there's much more to it.
Upfront, you'll notice a zesty lemon flavor and honey-like sweetness with a silky-smooth mouthfeel. This is followed by spicy cracked black pepper on the finish. It's also in the finish where you'll find some subtle grappa-like flavors.
The aroma is clean and fresh with a subtle lemongrass aroma with a touch of lemon zest with sage spice in the background.
Gluten-Free Cocktails
If you're looking for ways to spice up your gluten-free vodka, there are plenty of fun and easy gluten-free drinks and cocktails you can make. Fruit and herbs are a good go-to if you're avoiding gluten, read on for a couple of fantastic examples!
Mint Watermelon Punch
This sweet, refreshing, aromatic treat is the perfect drink to hand out at a summer party. Bright red, delicious, and easy drink, it's sure to be a hit. The following is a recipe to serve several, simply scale it back if you're on your own!
Ingredients:
14 cups watermelon
½ cup fresh mint leaves
1 cup lime juice
½ cup simple syrup
5 cups vodka
1 bottle prosecco
To make the punch, begin by adding mint and watermelon to a blender and puree. Once it's done, strain it to remove any large solid chunks. Then, add the rest of the ingredients to the puree and mix it all together, and pour yourself a drink! It'll work well in a drink dispenser, too, if you're having people over to enjoy it with you.
Strawberry Slushie
Everyone loves a good slushie in the summer, so why not booze it up once in a while? Strawberry is a pretty universal flavor, too, so it's usually a safe bet for having company over. The cocktail is a nice easy one, too, with only four basic ingredients.
This recipe yields several slushies, so serve them amongst your friends immediately, or scale it back to serve yourself. You can also store any leftovers in the freezer!
Ingredients:
3 cups fresh strawberries
2 cups lemonade
1 cup vodka
3 cups ice
2 tbsp sugar – optional
Strawberries and/or lemons for garnish
Once you've gathered the ingredients there's only one step – combine your ingredients in the blender and blend until it's all smooth. If you want to use frozen strawberries instead, that works just as well! You may just want to cut down on the ice cubes, in this case, to prevent the drink from getting too watery.
Both of these fruity drinks are perfect for summer, perfect for sharing, and perfect if gluten-free is your goal. Hopefully, these fun, vibrant, gluten-free drinks brighten your day and make the search for gluten-free enjoyment that much easier. Don't forget that you can look at gluten-free cookbooks too. These can inspire your gluten-free journey. Some will even include cocktail recipes.