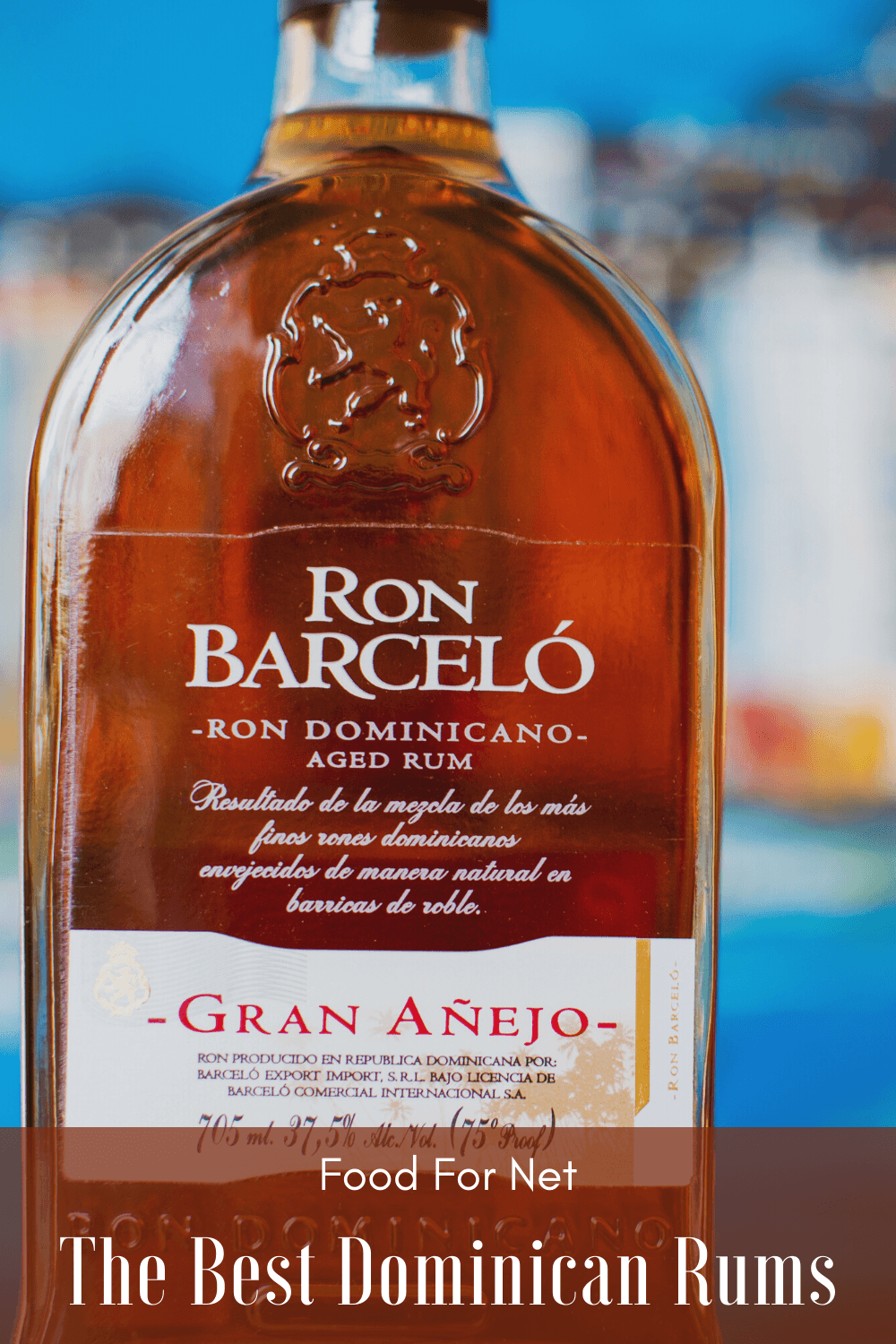 Rum is, of course, a popular spirit in most parts of the world. The variety of flavors is vast and many people like to sip it neat but it also does great in a long list of cocktails. While it may be well-loved and appreciated around the world, in the Dominican Republic, it's a lifestyle staple for many.
Rum has deep roots in the country with the first recorded distillation of the spirit going back to the 1620s when it was first discovered that molasses could be fermented. Despite its status now, it wasn't so popular at first. A document from the mid-1600s was found that was quoted as calling rum a "hot, hellish, terrible liquor."
It wasn't long before the spirit picked up, though, and it was even used as valuable currency for the sailors of the 1800s. It was during this century that many used it in their beauty routine as well, claiming it strengthened hair and kept roots healthy. Regardless, its current most common use is consumption and the best Dominican rum is one that holds onto tradition, even through innovation.
Rum rules around the world vary, but the Dominican Republic is rather strict on the matter, at least in terms of sourcing. For rum to be officially labeled Dominican rum, you must harvest, ferment, distill, and age your rum all within the country's borders and it must be aged for a minimum of one year in oak barrels.
The Best Dominican Rum
1. Ron Barcelo Imperial Rum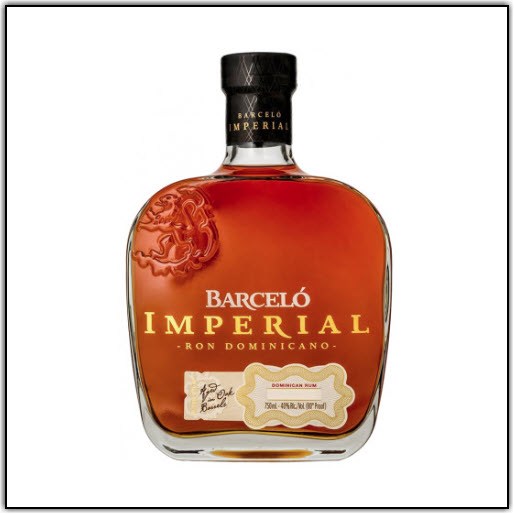 Julian Barcelo emigrated in 1929, moving from Spain to Santo Domingo where he founded Barcelo & Co. He began perfecting his craft before launching the Ron Barcelo label in 1950 which has grown into a well-known Dominican rum, distilled using only 100 percent Dominican sugar cane juice.
Overall, the Ron Barcelo Imperial Rum is matured for ten years, finishing with two years in horizontal French oak barrels. This is contrary to the traditional vertical aging in bourbon barrels.
The aroma offers sweet toffee with nutty and woody undertones and a subtle fruitiness in the background. The palate is sweeter with fruit, caramel, and nuttiness combining. The finish is strong and lingering with a heavy oak flavor.
2. Vizcaya Rum Cask 21 VXOP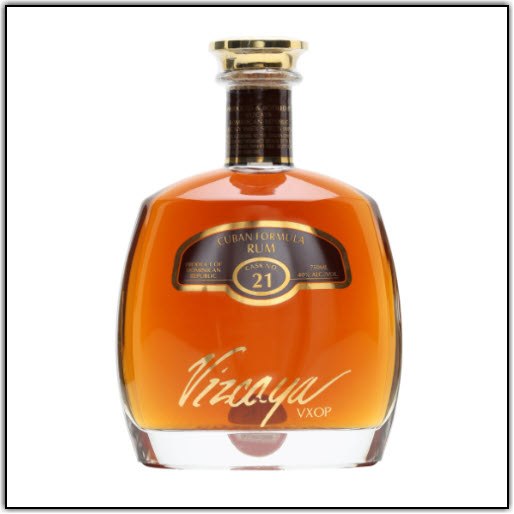 This is known to some as the master of all sipping rums. Loyal fans love it for the thick, sweet flavor that makes sipping it neat such a wonderful experience. Vizcaya Rum Cask 21 VXOP is distilled carefully and in small batches at the Oliver & Oliver Distillery.
The distillery was founded in the 1800s meaning they have generations of knowledge and expertise to utilize and grow from. They originally founded the distillery in Cuba but relocated to the Dominican Republic out of necessity in 1959.
Vizcaya represents a full product line from Oliver & Oliver, naming this expression after the impressive age of the spirit. It's aged for an average of 18-21 years in bourbon barrels and is made from fresh cane juice instead of molasses.
The nose is sweet and inviting with notes of toasted oak and creme brulee. The palate is initially sweet which leads to a little oiliness. In the middle, you'll find notes of traditional Trinidad rum with mineral notes and flavors of vanilla, nutmeg, and butterscotch. The mouthfeel is thin and easy to sip.
3. Ron Barcelo Gran Anejo

Ron Barcelo strikes again with their Gran Anejo. Beautifully smooth and sweet, this one was made for mixing up extraordinary cocktails and it goes well with many easy, single mixers as well. Many also enjoy it over ice.
Though it's not aged nearly as long as the previous expression, this one is still top-notch. It contains a blend of rums that are aged for an average of six years. The Dominican environment is hot and humid which does increase the speed of aging. This expression is aged almost entirely in American bourbon barrels which are routinely scraped and re-charred to achieve the optimal flavor.
The nose here is quite complex with many different aromas to navigate. First, you find notes of wood and spice soon followed by almond and butterscotch. Leave it to breathe for a moment and you'll find that notes of vanilla, banana peel, and oranges emerge.
The palate features heavy, earthy tones with sugar cane and palm sugar present but subtle. The finish is short and closes with a sweeter note of molasses, toffee, and brown sugar.
4. Brugal 1888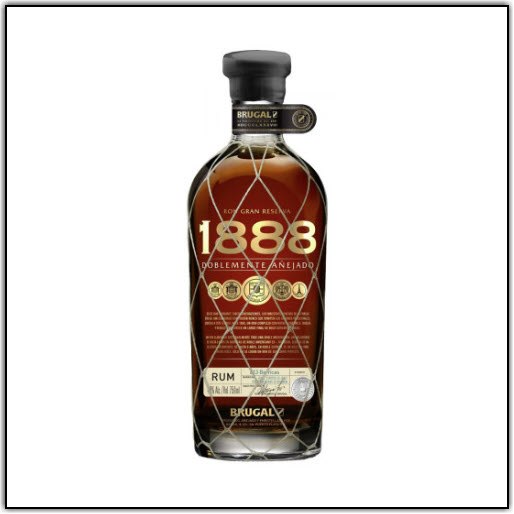 Brugal is another well-known distillery in the Dominican Republic, offering a selection of fine, versatile, high-quality rums. Brugal 1888 is aged for up to fourteen years and has won a Gold Medal at the 2017 Global Rum Masters in the Ultra Premium category.
The distillery was founded by Andres Brugal Montaner. Originally Spanish, he moved his family to the Dominican. He began experimenting with distillation and cane juice while still in Cuba, though, giving him some experience to build on. He opened the distillery almost immediately after settling in the Dominican Republic in 1888.
The distillery is still overseen by fourth and fifth-generation members of the family who strive to maintain and honor the memory of their beloved founder.
The profile on this rum is complex, likely a result of the careful and deliberate aging process. The sugar cane is harvested from local plantations before being double-distilled in their copper stills.
Once distilled, it's aged for eight years in ex-bourbon casks. This is followed by six more years in Oloroso sherry casks. Each barrel imparts its own unique flavors, which is exactly what the Master Blender envisioned when selecting them.
On the nose, you'll find notes of roasted coffee, milk chocolate, and dried apricots. The palate is full-bodied with distinct notes of cherries, cinnamon, raisins, caramelized apples, candied oranges, and sweet strawberries. This wonderful medley of delightful flavors is topped off with a long, simple finish of toffee.
5. Brugal XV Rum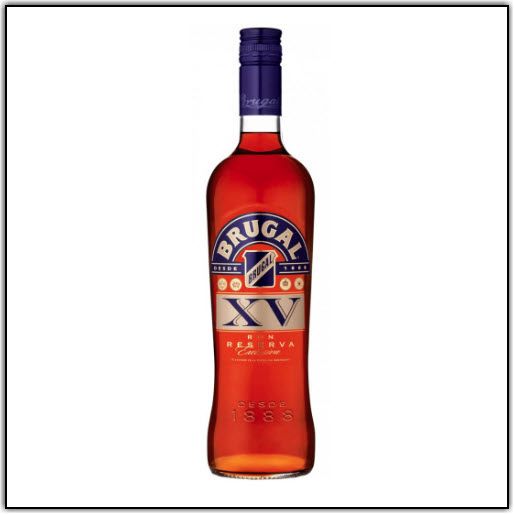 A younger expression from Brugal, their XV Rum is a blend of rums, aged first in white American oak barrels for three to eight years. They are then aged for an additional two to three years in ex Pedro Zimenex sherry casks. The result is the perfect combination of dry and sweet with incredible smoothness.
The Brugal family recipes are guarded closely, shared only with trusted family. They are passed down through the generations and anyone who takes on the job of overseeing the process must ensure the traditions of the distillery and their recipes are upheld.
While no one may know exactly what goes into the rum, it's a good quality spirit that's enjoyed by many. You begin with a balanced aroma of honey, caramel, and dried fruits. The palate follows with its own medley of fruit with light, woody undertones. The mouthfeel is smooth and easy and the finish is subtly sweet and long-lasting.
Dominican Rum Cocktails

Not only is rum a staple in the Dominican Republic but they have many popular, signature cocktails that were created with Dominican rum in mind. The good news is that while traveling to the country offers the most authentic experience, doing so isn't necessary just to enjoy their delicious drinks.
Cuba Libre
This is a simple cocktail that is essentially a sophisticated take on the classic two-ingredient rum and coke. This is indeed a very casual drink, but a quick fix while you're partying is not the way this combo is meant to be enjoyed. A little attention to detail and a quality rum takes it to the next level:
Rum
Coke
Lime juice
Lime wedge
Ice
Yes, it's the lime that elevates this simple mixer into a true cocktail experience. The citrus burst gives the drink an edge and the lime wedge garnish adds some aesthetic.
Coco Loco
This classic, beachy recipe requires the use of a real coconut. If you can't get one you can still make the drink, but it's better to go after the true experience. Translated as "crazy coconut," it's famous among locals and while many variations exist, nothing beats the original recipe.
80ml coconut milk
50ml pineapple juice
30ml rum (coconut rum if you want extra coconut flavor!)
30ml coconut liquor
Ground cinnamon
Ice
To make the drink:
Mix coconut milk, pineapple juice, coconut liquor, and rum into a shaker with ice and shake well.
Pour it into your glass. If not using a coconut, a highball glass is ideal, or something tall and round.
Sprinkle the ground cinnamon on top.
If using a coconut, cut the top off and serve the drink inside the fruit.
El Diablo
This devilish drink is heavy on the rum – exactly how they like it down there. While it's softened by sweeter ingredients, you'll feel the effects sooner rather than later.
60ml of rum
15ml dry vermouth
15ml grenadine syrup
Ice
Lime
It's simple to make:
Fill a shaker with ice and add rum, vermouth, and grenadine. Shake well.
Strain into a tumbler.
Garnish with a lime slice or wedge.
And there you have it! A drink named after the devil himself, it's sure to get the party started in no time.