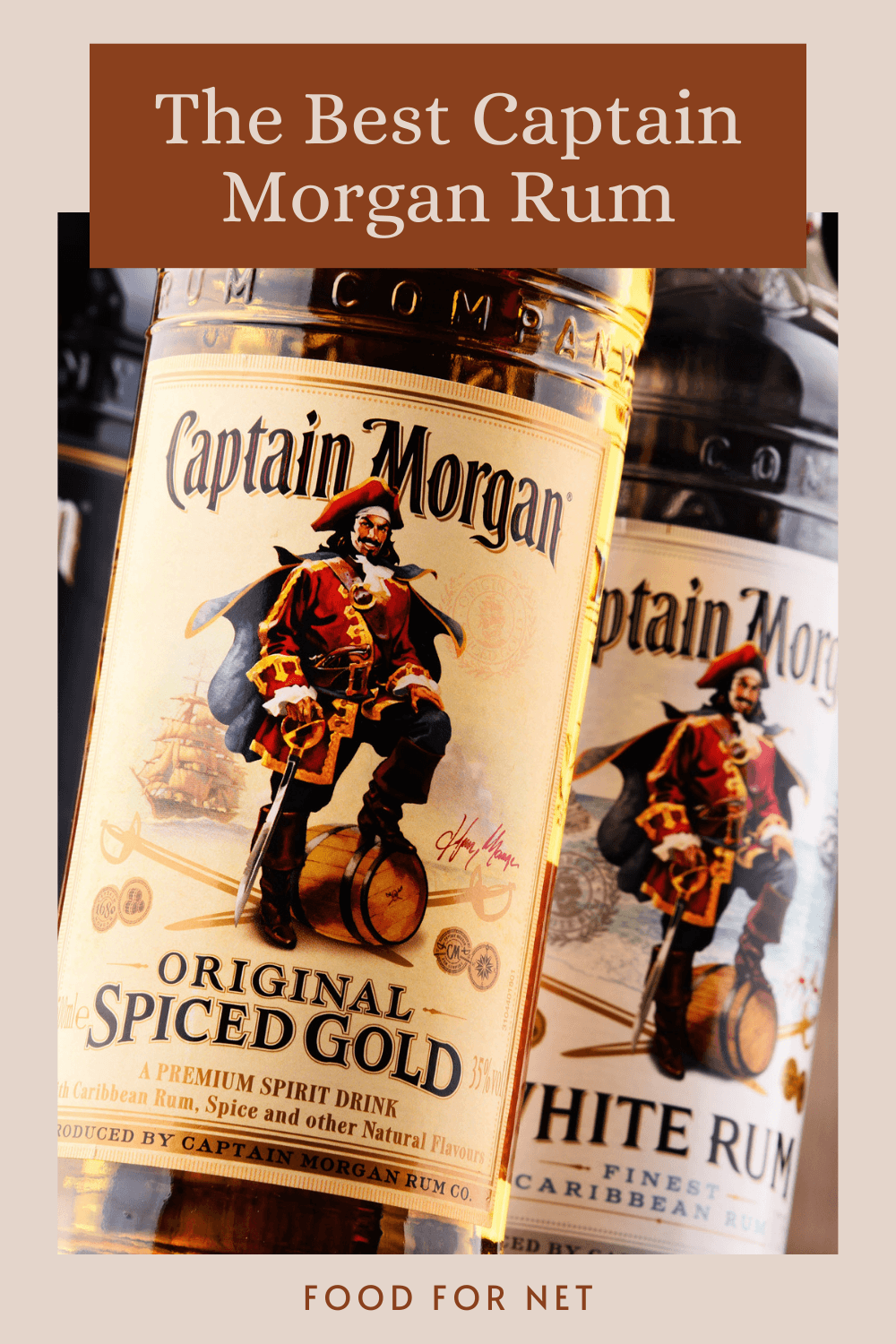 This infamous rum brand is named after a famous privateer named Sir Henry Morgan, AKA Captain Morgan. A "privateer" was essentially a "legal pirate" who pilfered, plundered, and stole under the order of a ruler of the time. Morgan was hired by the Governor of Jamaica to invade the Caribbean on his behalf, keeping the goods he stole as payment. You see, the Governor was not interested in keeping the material spoils of the plunder but simply wanted to attack the country.
This was not Morgan's only job. He was a skilled captain and one of the most ruthless and successful privateers of his time. He even earned himself a Knighthood in 1674. Given his illustrious history, it's no surprise this exceptional brand of rum was named after him.
The best Captain Morgan rum is one that enhances your cocktails beyond your expectations. Many of their expressions are designed specifically and intentionally for mixing, and they do their job well. Some are also nice sipping rums if their flavors appeal to you. There are many impressive expressions in the Captain Morgan collection, but the following are some of the best.
The Best Captain Morgan Rum
1. Captain Morgan Original Spiced Rum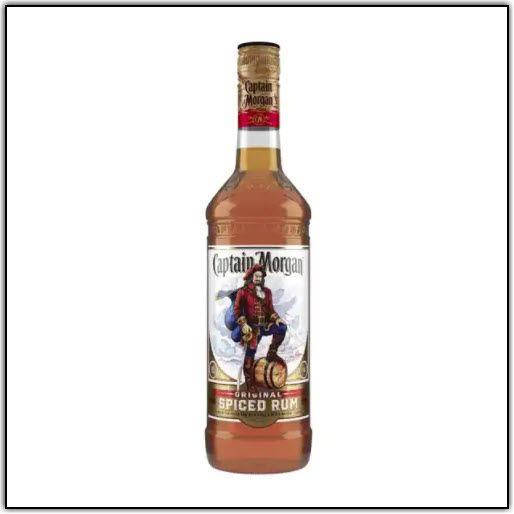 Captain Morgan is among the most successful brands of rum in the world, having loyal fans all over the world. Their collection has become impressive, but they had to start somewhere. Captain Morgan Original Spiced Rum is a classic spiced rum. There's nothing too flashy about it and it doesn't try to be fancy, it's just a good all-around rum.
Beginners and connoisseurs alike love this rum for its well-balanced and approachable profile as well as its affordable price tag. With Captain Morgan, you don't have to break the bank for a solid rum, meaning you can make as many delicious, premium cocktails as you want.
The aroma is light and inviting, with notes of rum and vanilla being most prominent with hints of clove, nutmeg, and cinnamon coming through as well. The palate opens with strong notes of vanilla and slight vegetal undertones. This is followed by notes of oak, pepper, citrus, and a touch of baking spice on the finish.
Aged for a maximum of two years, it's a young rum that's been optimized for mixing. Captain Morgan even advertises it as such, and it truly does perform wonderfully in cocktails – especially the famous rum and coke.
2. Captain Morgan White Rum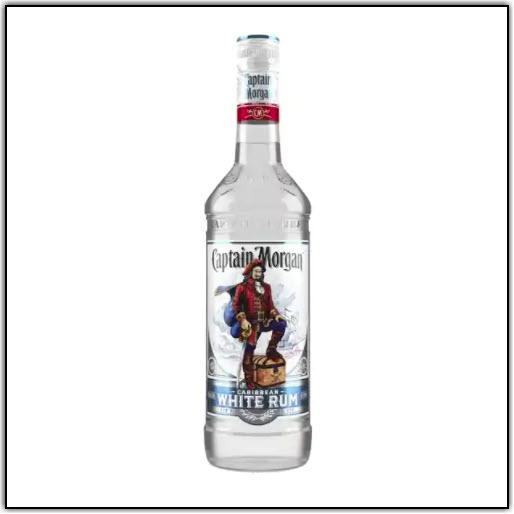 Captain Morgan White Rum is colorless in the bottle and as clear as they come. Distilled five times, it's smooth and much sweeter than your more traditional dark and spicy rums. It's not a bad sipper for those who like a sweeter profile in their rum, though much like many of their other expressions, it's also an excellent mixer.
Many cocktails call for white rum to get their mix of flavors just right, and this is a steady and reliable choice. For a rum aged only about a year, its profile is impressive.
The nose is complex, offering prominent aromas of green banana, caramel, sandalwood, and a light peppery zest with some sweet grassiness in the background.
The palate is definitely on the sweet side, even compared to other rums, but it's not cloying or overwhelming. Sweet vanilla and citrus are apparent right off the bat, with some light menthol and banana flavors coming through as well as the same light grassiness found on the nose. As a mixer, it goes well with sweet, fruity, or citrus-based drinks.
3. Captain Morgan Black Spiced Rum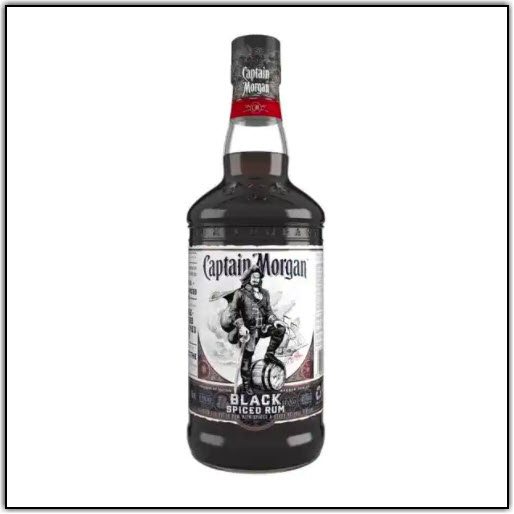 Captain Morgan Black Spiced Rum is just as good on its own as it is in a nice cocktail. It begins with their classic spiced rum which is then further aged in double charred and blackened oak barrels to deepen and intensify both the spice and overall flavor profile. In addition to the extra aging, it's bottled at 94.6 proof which is higher than most other black rums, adding even more strength to its flavor. It's clear right away that this rum is an experience like no other.
The nose begins like many other rums – with notes of vanilla. This is quickly accompanied by molasses, treacle, dark caramel, and a touch of dark licorice. Also subtly present are notes of clove and cinnamon with a bit of cherry.
The palate also opens with vanilla but it's closely accompanied by a mix of sweetness and spice. Molasses, caramel, and cherry licorice are also abundant with the familiar cloves and cinnamon showing up as well.
4. Captain Morgan 100 Proof Spiced Rum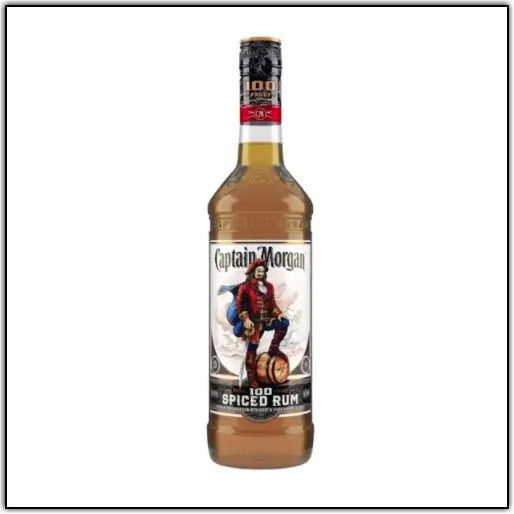 Captain Morgan 100 Proof Spiced Rum is for when you want a bold, full-flavored, well-balanced, spicy rum with maximum intensity. This expression is a lovely blend of Caribbean rums with a selection of spices that bring out an exquisite array of flavors. It can be sipped neat if you dare, it's wonderful on the rocks, and adds a delightful kick to any cocktail.
On the nose, this one is classic spiced rum with notes of vanilla and rum with cinnamon, cloves, and nutmeg coming through as well. What makes this rum stand out a little from the rest is the strong notes of oak and wood spice that are also present.
For a high-proof rum, this one is incredibly smooth and easy on the palate. Its spicy nature comes through immediately along with sweet notes of vanilla, butterscotch, and caramel. A touch of banana and sweet cinnamon is present, as well. It's a delightful and perfectly balanced blend of sweet and spicy, giving life and complexity to your favorite mixed drinks.
5. Captain Morgan Silver Spiced Rum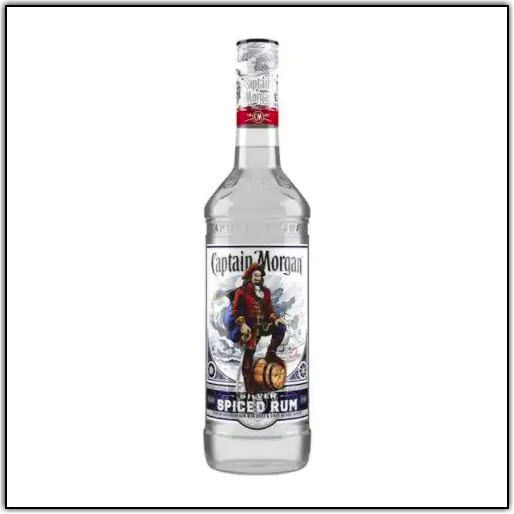 Captain Morgan Silver Spiced Rum is where white rum and spice meet in a glorious crescendo of flavors. We already know Captain Morgan makes great spiced rum and top-notch white rum – so why not mix the two? This expression mixes sweet, tropical white rum with classic spices for an unforgettable character.
On the nose, you'll find pleasant notes of vanilla and butterscotch with some delicious tropical fruits in the breeze as well – particularly mango, banana, and orange peel. Light accents of the classic cinnamon/nutmeg/clove trifecta are also present. It has a fairly complex nose for a rum aged only one year!
The palate offers an introduction of vanilla and traditional spices with notes of sweet fruit and butterscotch as you sip. Overall, it's quite pleasant and does well when served on the rocks.
Captain Morgan Rum Cocktails
The brand itself is so passionate about exceptional cocktails that many of their expressions are designed especially for top performance in a mixed drink. You can have fun with it and try the rums in all your favorite drinks, but some cocktails are designed to go well with their expressions specifically. Straight from Captain Morgan themselves, these recipes are great starting points:
Sun Kissed Captain
This easy, fruity cocktail is perfect for a hot summer day, whether you're relaxing poolside or sunbathing on the patio. The drink calls for equal parts of all ingredients, so you can make as much or as little of it as you want without ruining the ratios.
Ingredients:
One part Captain Morgan White Rum
One part pineapple juice
One part orange juice
One part soda water
Orange wedge and pineapple wedge to garnish
Instructions:
Begin by filling a tall glass with ice.
Pour in the rum.
Add the juices and soda water.
Mix well and garnish with the wedges.
You can also play around with the ingredients and add more or less of any of them to adjust the taste if you'd like. Make it fruitier with more juice or make it stronger with more rum!
Captain Morgan Mojito
A mojito with Captain Morgan rum is an exceptional take on the classic drink, and you can make it two ways! The original recipe calls for their white rum, but swapping this out for their original spiced adds a unique kick to the traditional tropical flavors.
Ingredients:
50ml Captain Morgan White Rum
25ml simple syrup
2 lime wedges
1 mint sprig
Soda water
Instructions:
Take the mint in your hands and clap it between your palms to release the aromas. Put it at the bottom of a tall glass.
Slice your lime and put it on top of the mint.
Add the simple syrup and gently muddle.
Fill ¾ of the glass with fresh ice.
Pour in the rum and top with soda water.
Stir well and top with more ice.
Garnish with mint spring and enjoy!
This drink is the epitome of tropical delight and it brings the heart of the Caribbean straight into your backyard.