With the combination of refreshing mint, citrus, and tangy sweetness, a tall and colorful mojito just screams beach day. It's the perfect sipping drink for summer, whether you're poolside or have your feet buried in the sand. The best rum for mojitos is one that makes you yearn for the sun.
Made with a base of lime juice, sugar, mint leaves, and rum, the mojito is a popular drink with a signature style – but where did it come from? Like many cocktails, the history of the mojito is suspected to date back pretty far, but the details have been lost in history.
It was made popular by Ernest Hemingway when he ordered it frequently while staying in Cuba. It went even more viral after being featured in a James Bond movie in 2005. Its actual origin, though, comes with a few theories.
The most popular one comes from an old pirate named Francis Drake who set out to plunder the city of Havana, Cuba and steal their riches. He was, thankfully, unsuccessful, and his crew was suffering from scurvy and dysentery.
They knew the locals were known for natural remedies so they went back ashore and reboarded with a tonic made from mint leaves, cane sugar juices, and lime juice mixed with a mysterious spirit.
The mixture was effective and so it stuck around, with rum eventually becoming the spirit to use. How much truth this story holds is up for debate, but it's the best lead we've got for the original mojito.
Today, mojito's are a drink enjoyed casually. The best rum is one that's heavy on the citrus flavors to mix well with mint.
White rum is most common, though you can use other types too. There's plenty of good ones out there for a reasonable price in line with the intended purpose of mixing and sharing. If you want to branch out, try a rum of the month club and let yourself be surprised!
Best Rum For Mojitos
1. Goslings Gold Seal Rum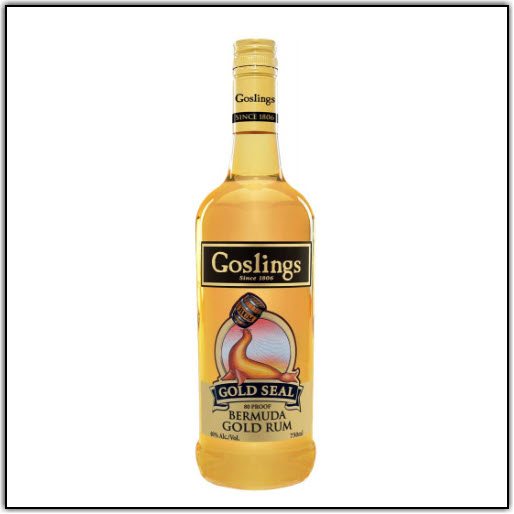 Goslings Rum goes back to 1806 when James Gosling went overseas by request of his father. He was destined for Virginia with thousands of dollars worth of wines and spirits in tow.
The ship ran out of mercury, however, and he landed in Bermuda. Rather than continue the journey he decided to open a shop right on the island.
This gold seal rum is much different from what people came to expect from Gosling's flagship black seal rum. The new gold seal blend is the company's first new product in over 100 years and comes after years of experimentation.
The final result is one that blends pot-still and continuous-still rums, both are aged in ex-bourbon American oak barrels for three to five years. Bottled at 80 proof, the rum is smooth and versatile – great for shots, cocktails, or enjoying on the rocks.
The rum is a light amber color and offers a floral aroma with notes of butterscotch and vanilla. The palate is creamy and spicy with notes of caramel amid prominent sweetness with a hint of oak. The finish is long, spicy, and warming.
2. Koloa Kauai Coconut Rum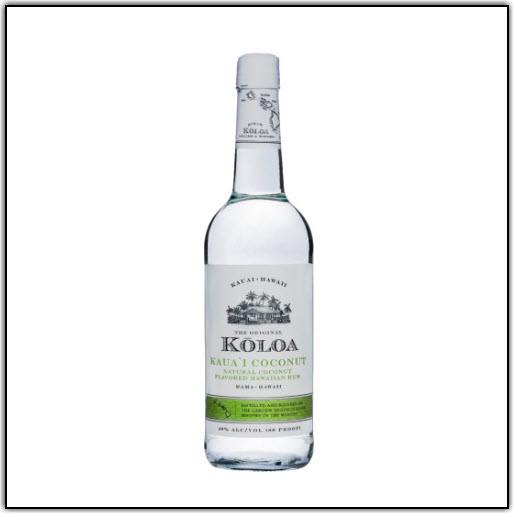 Koloa Rum is a craft distiller that produced single-batch, handcrafted rum made from the pure waters of Kauai, Hawaii, and the highest-quality sugarcane. The water is sourced from Mount Waialeale where mountain peaks and rainforests catch rainwater after it's been filtered through nearby volcanic strata.
Koloa Coconut Rum is made from a mash of raw cane sugar, distilled twice in a vintage 1210 gallon copper pot still which is then cut with the filtered water.
The sweet, flavored rum offers an intense aroma of pina colada and roasted coconut. The palate starts dry with flavors of lightly toasted coconut followers by lime zest and caramelized pineapple.
3. Banks 5 Island Rum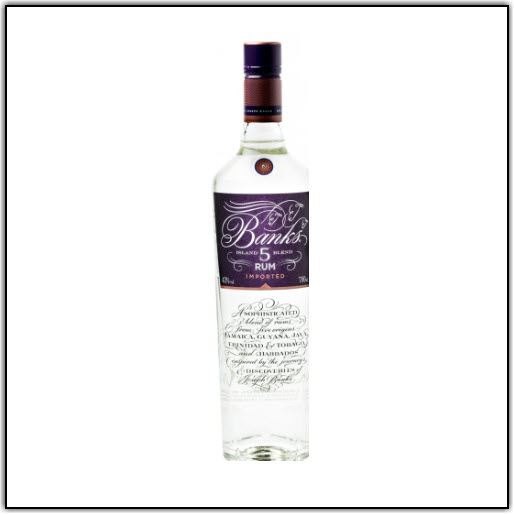 Blanks 5 Island Rum is a fun one. The rum features more than 20 rums originating from five different islands, so it's got a lot to offer. It won Best New Product at the 2011 Tales of the Cocktail Competition.
The originating islands all have their own way of doing rum and therefore, the final product has a signature, unmistakable style.
This blend brings together the unique characteristics of each one, starting with an aged Trinidadian rum as a base. The Master Blender at Banks Distillery expertly chose an additional four island rums from Guyana, Barbados, Indonesia, and Jamaica.
The base rum from Trinidad offers structure to the blend, while the Jamaican rum adds a deep level of complexity. The Guyanese rum gives it sweetness while the Barbados rum adds spice.
Lastly, the Indonesia rum comes from Java, where they use Arrack – a rare ingredient that adds the most exotic aroma and gives it an extra-long finish.
It's beyond sweet on the nose, with complex flavors of ginger, tropical fruit, and prominent pepper.
4. Flor de Cana 4 Year Extra Seco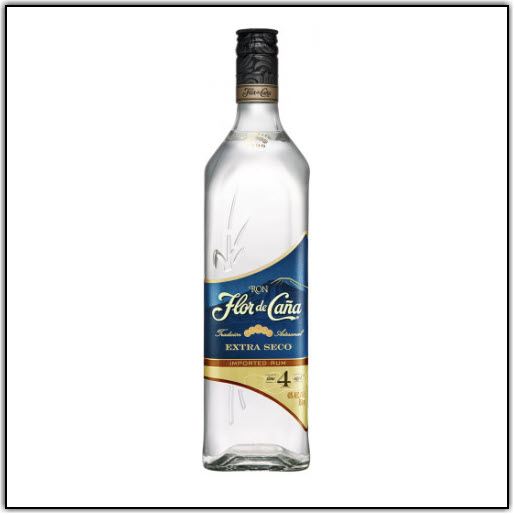 Aged for four years, this premium four-year rum is light-bodied and extremely pure. Transparent in color, it offers an inviting aroma of a fresh vanilla bouquet. The flavor profile is simple, with notes of toasted coconut and wood followed by a dry finish. Its simplicity lends itself nicely to rum cocktails and punches.
Flor de Cana is a top-notch, fifth-generation family estate rum made in Nicaragua where the water is enhanced by the presence of an active volcano.
The rum is aged naturally, without sugar, additives, or any artificial ingredients. The family is proud to distill their spirits with 100 percent renewable energy.
This four-year rum is found in more than 40 countries and has won ten international awards, including a gold medal at the 2017 International Rum Conference in Madrid.
5. Brugal Anejo Rum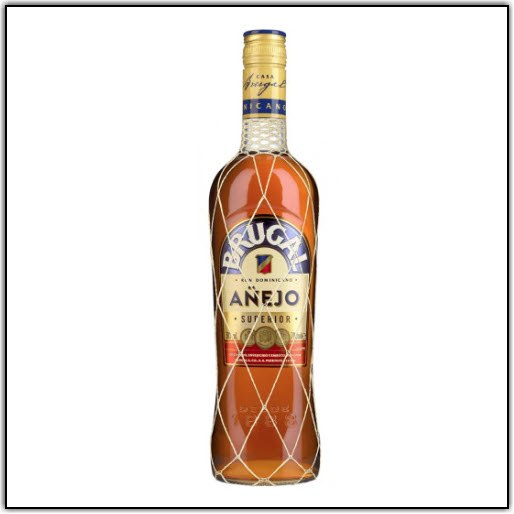 Brugal founder Andres Brugal moved his family around more than once, gaining lots of knowledge and experience along the way. He experimented with sugar cane distillation while in Cuba and opened his own distillery once settled in the Dominican Republic in 1888.
The distillery is still in the family today, with recipes being protected and preserved, passed down only to a select few in each generation.
This special Anejo rum is double-distilled and aged for up to five years in handpicked ex-bourbon American oak casks. The double distillation removes a large portion of the heavy alcohols that are left in many rums, leaving behind a smooth, clean palate with just a touch of sweetness.
It offers buttery, caramel flavors and a woody aroma laced with chocolate. It finishes long, pleasant, and dry.
How to Make the Perfect Mojito

A mojito doesn't have a lot of ingredients, but you've got to get the steps just right for it to be successful.
To begin, you'll need to prepare:
The juice of one lime, preferably freshly squeezed.
One tablespoon of granulated sugar.
60ml of your chosen rum.
A handful of mint leaves.
Soda water.
Now, you can't just throw all of these together and call it day. You first need to muddle the lime juice, sugar, and mint in your glass before making the drink. To do this, first place one lime wedge and mint leaves into the glass.
Using the end of a rolling pin or anything else you have on hand, gently crush the leaves and lime, releasing the lime juice and mint oils as you go. Then, add more lime wedges and your sugar, and continue, allowing more lime juice to release. Don't strain it.
Then, add your desired amount of ice and pour the rum over top, stirring with a long spoon. Top it up with your soda water, and garnish with a lime wedge and mint leaf. You can add more sugar here if you like your cocktails on the sweet side.
Mojito Variations
The above recipe makes your most basic mojito. A mojito wouldn't be a mojito without the sugar and mint, but that doesn't mean you can't play around with the recipe and create some different flavors.
White rum is most common for a mojito, but that's not to say you can't use your favorite dark rum. Often, it gives it a fuller, more prominent rum flavor.
There's also lots you can do with other fruits. Pears, strawberries, raspberries, blackberries – pretty much anything has potential. Try using the fruit in place of the lime, or simply add it to the existing recipe with the lime.
That's two different variations with one single ingredient! Rum is also great infused with fruit if you don't want all the sugar.
You can also play around with herbs other than mint. Basil is a popular one, often paired with cucumber.
If you're watching your sugar intake and/or don't want the buzz that comes with too much rum, you can try making a sugar and alcohol-free version. It won't be exactly the same, but it'll give you something sweet to sip on while lounging on the beach with friends or whatever other summery activity may go with the coveted mojitos.
For this take on the mojito, you'll need a slightly different list of ingredients:
Lime juice.
Mint leaves.
Granulated sugar substitute, like Splenda
Diet lemon-lime flavored soda.
The process is similar, starting with combining the lime juice, mint leaves, and sweetener together, crushing the mint leaves ever so slightly. Then, add the lemon-lime soda and stir well until the sweetener is dissolved. The flavored soda in place of regular soda water adds a little extra depth to make up for the lack of rum.
Then, add the ice and you're all set!