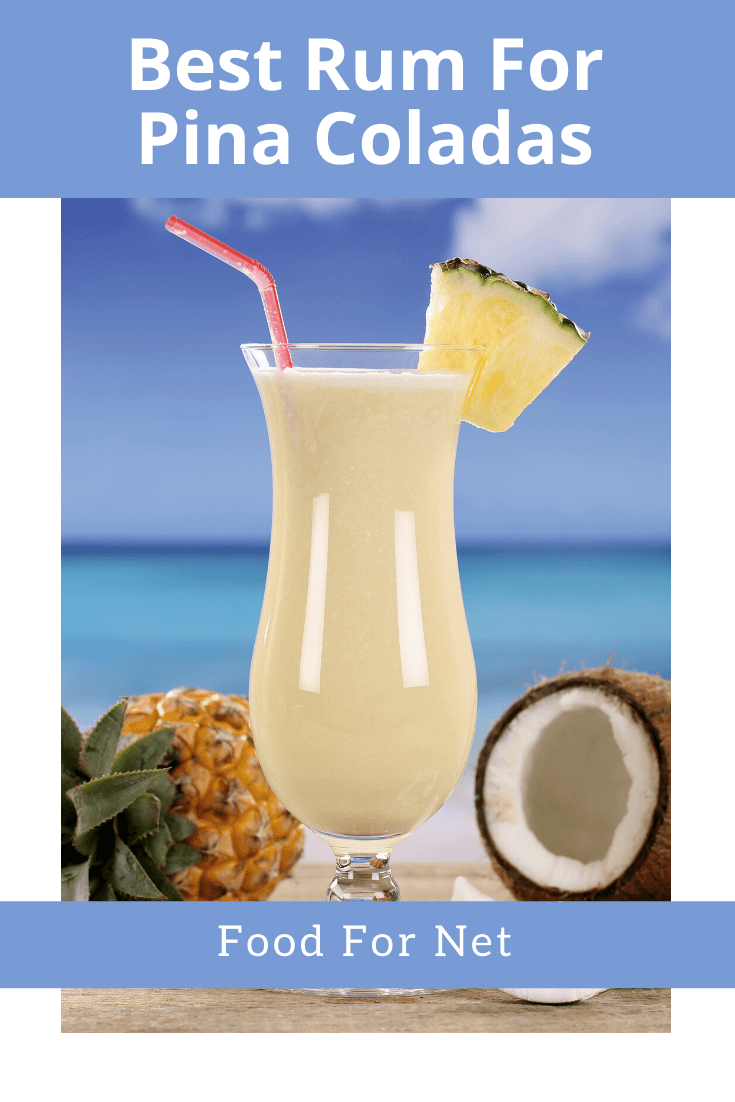 The pina colada is a classic summer drink with an unmistakable tropical flavor. It's so delicious and popular that it's commonly ordered as a virgin drink as well, by people who love the coconut flavor but aren't into the alcohol.
The best rum for pina coladas is one that compliments and balances the sweetness. This means you should look for something with a subtle sweetness or possibly some citrus. Any rum that's made for mixing up cocktails should do the trick. You don't want to make the drink overwhelmingly sweet, but you don't want something that takes over either.
If you want a foolproof base, many rums are flavored with coconut or pineapple, often with pina coladas in mind specifically. You can never go wrong with one of these.
The pina colada is unique and special in a lot of ways, including the fact that unlike many mixed drinks, its history is known and undisputed. It was created by Ramon "Monchito" Marrero, a bartender in Puerto Rico in 1954. He created the brilliant blend of rum, coconut cream, and pineapple juice and it was an instant hit.
He served this signature cocktail at the Caribe Hilton hotel where he bartended for the next 35 years before it was titled the official drink of Puerto Rico. The hotel was also presented with a proclamation signed by the Governor of Puerto Rico in 2004 to commemorate the accomplishment and mark the 50th anniversary of the famous drink.
The hotel is beyond proud to be the birthplace of the drink and they continue to make it part of their story. They serve the traditional version to anyone who wants it, but they also work to come up with new twists and variations to keep guests engaged and interested.
Today, the drink is famous all over the world and enjoyed on almost every beach there is. It's a Puerto Rico classic for sure, but you don't have to go far to experience a delicious and authentic pina colada.
The rums in this list are all perfect for a pina colada. If you'd rather experiment a little more, why not try a rum of the month club?
The Best Rum for Pina Coladas
1. Bacardi Gold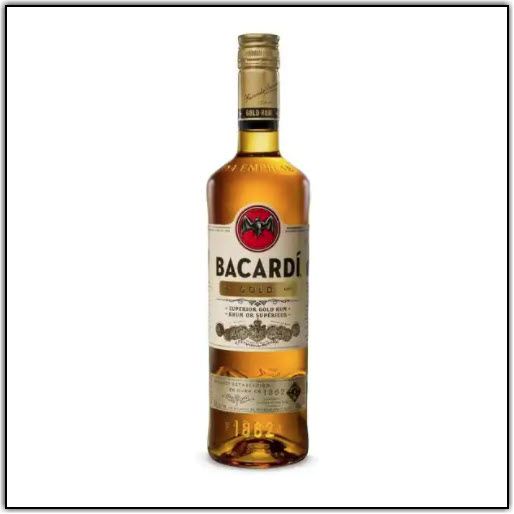 Bacardi is well known for their fantastic collection of rum and the Bacardi Gold rendition is your perfect pina colada companion. The flavor profile is complex and yet the whole thing pairs so well with the tropical sweetness of a pina colada.
You have strong, smooth flavors like buttery caramel, vanilla, toasted almond, and sweet banana coming through on the front of the palate. This is followed by the warm, zesty sensation of orange peel and a lovely oaky finish.
The sweeter flavors like vanilla, banana, and caramel taste amazing with the coconut cream in a pina colada, and the oak finish cuts through the sweetness just a little so there's no overwhelming sweetness.
Bacardi Gold is aged in toasted oak barrels, with the complex flavors and striking gold color coming as a result of a blend of charcoals that only Bacardi knows.
2. Malibu Original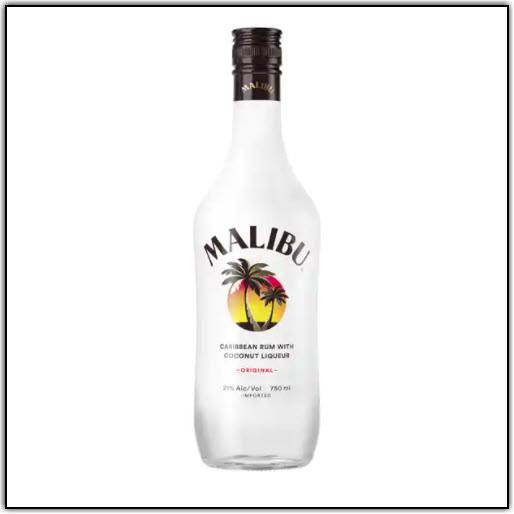 For many, this classic Malibu Original rum is what summer memories are made of. The drink was literally created to be the perfect addition to a sweet, beachy, tropical cocktail.
The Caribbean rum is made with premium sugarcane and pure water which is aged for a solid two years in oak barrels. It's then mixed with delicious coconut liqueur, leaving it ready for your mixing pleasure.
The rum lots of potential, but other than a perfect pina colada it's known for going well in a daiquiri or tasting amazing when mixed with plain cola.
The drink is also popular for its fantastic price point without sacrificing quality. It's good rum that's accessible to anyone. The low price is what has people using it to host parties and beach days, offering sweet tropical drinks to all their friends.
3. Wray and Nephew Overproof White Rum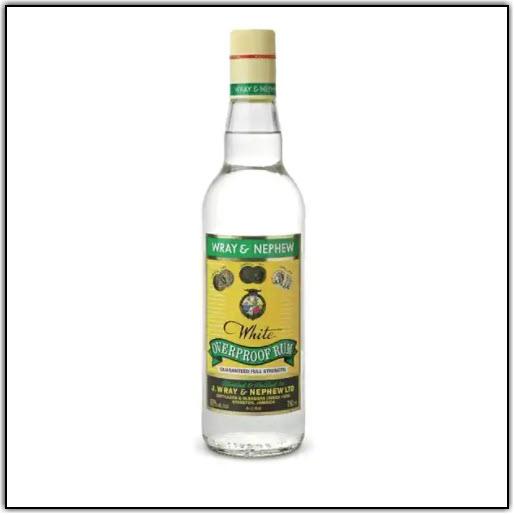 Wray and Nephew is a successful distillery based in Jamaica. In fact, around 90% of rum sales within Jamaica are from Wray and Nephew. Of their selection, the Overproof White Rum is among the strongest and most potent.
It offers a fruity aroma with hints of molasses and spice. The palate also comes across as quite fruity with notes of banana, demerara, oak, and some spice. The finish is long and more spicy than anything.
This is the rum you want if you're after a stronger pina colada. The potent spirit brings satisfying depth and strong flavor to the drink. The strong molasses and hints of spice throughout balance the sweetness just enough without taking the drink over.
Some even enjoy making their pina colada with a lower-proof rum but adding a splash of Wray and Nephew's Overproof as a floater to give it an extra kick.
4. Don Q Coco Rum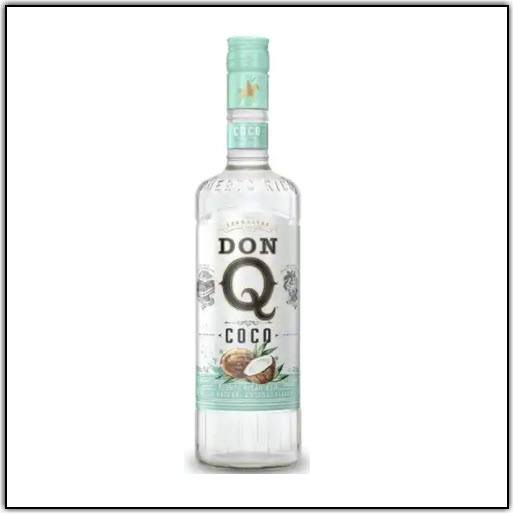 Don Q Coco Rum is another perfect pina colada partner that's also extremely affordable. Don Q wanted to make a sweet, coconut-flavored rum that invoked the nostalgia of a tropical beach and made for some great summer memories.
They were successful with this expression, using rum that was aged between one and one and a half years and mixed with the natural flavor of coconut. They don't use anything artificial – they extract from real coconuts and put it directly into the spirit.
The aroma is strong with sweet coconut, as was the intent of the drink. The palate presents a similar sweetness. It's a solid, natural sweetness that comes from their use of real coconuts.
The mouthfeel is oily with a hint of minerals in the background. It finishes with notes of white chocolate. It's an undeniably sweet drink all around, but not in a sickly sweet, artificial, or overpowering way.
5. Plantation Stiggins Fancy Pineapple Rum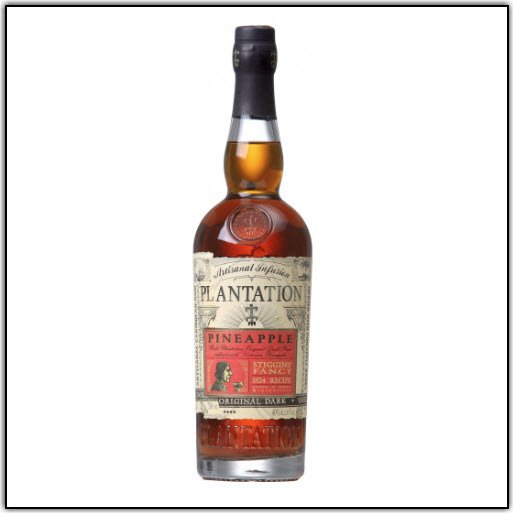 Inspired by the work of Charles Dickens, this sweet rum is made by steeping the flesh of real pineapples in aged rum for a delicious concoction that's perfect for a beautifully tropical pina colada.
The idea of pineapple rum isn't unusual. The tradition dates back to the 1700s when distillers in the Caribbean would frequently soak pineapples in their rum barrels to add a level of richness and sweetness to the spirit.
The practice did fall to the wayside for a while until two distillers set out to revive it when they discovered some old recipes in an 1824 journal. Stiggins Fancy Pineapple Rum is named after Rev. Stiggins, a character in Charles Dicken's "Pickwick Papers."
To add even more pineapple to the final result, the rind of the pineapple is also distilled with their signature white rum. Once all are aged, this is brought together with the dark rum steeped with pineapple flesh. It's a brilliant concoction that offers an amazing flavor.
The aroma is that of sweet oak and cognac with pineapple dominating. The palate follows with sweet and subtle flavors of banana leaves, coconut, and dark chocolate with a pineapple-dominant finish.
Fun Facts About the Pina Colada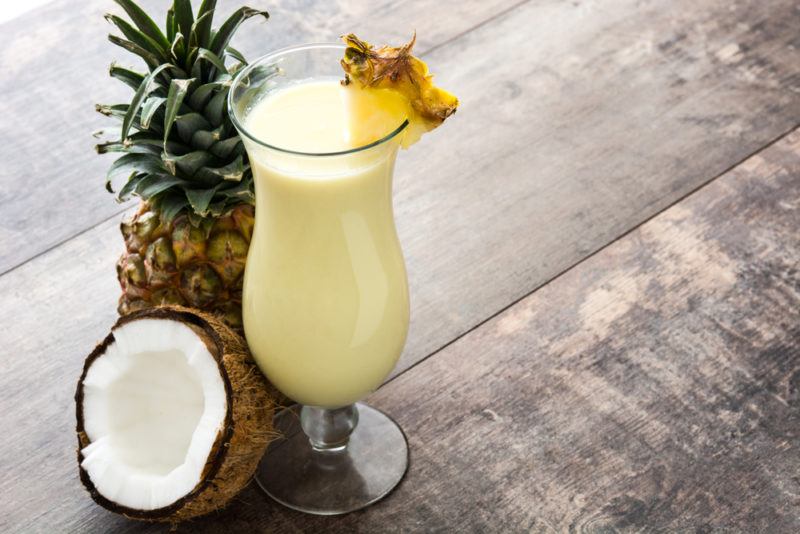 You can't have a universal beach favorite, world-famous drink without some interesting facts to go with it. From the legend about a mysteriously lost recipe from a pirate to a little-known secret about the famous pina colada song, the pina colada has a lot going on
1. Pina Colada Means "Strained Pineapple"
Translated from Spanish, "pina" means "pineapple" and colada means "strained." Put them together and you've got "strained pineapple" which is a pretty good description of the drink itself given the mandatory inclusion of pineapple.
There are many variations on the drink, but it's not a true Pina Colada without at least a little pineapple in there.
2. It Took Three Months to Come up With
Ramon Marrero was tasked by his employer to come up with a signature drink for the hotel, and it took him three months to come up with the pina colada. Talk about being worth the wait, though!
3. Rupert Holmes Didn't Like Pina Coladas
Everyone knows the pina colada song, so much so that most people don't even know its name, just that it's famously about pina colada. It's actually called "Escape" and it was created by Rupert Holmes in 1979, and it put pina colada on the map.
But, the guy didn't even really like the drink! He called them "medicinal." It's such a fun and romantic song, though, and the inclusion of the beachy drink was appropriate. The jury's still out on whether or not he truly does enjoy getting caught in the rain, though.
4. There Was Once 310 Litres of Pina Colada
Though not officially Guinness-recognized, the world's largest pina colada was made at London's Rumfest in 2010. The world's largest blender apparently wasn't good enough so they used a cement mixer instead!
5. The Pina Colada Pirate
While we do have an accurate record of the drink's beginning, there's an alternate legend featuring a pirate. It's said that a rich Puerto Rico resident named Robert Cofresi went rogue and turned into a pirate when the state started failing in the 1800s.
Supposedly, he created the drink on board to keep his crew happy. Whether or not this has any truth to it will forever remain a mystery for his alleged recipe has been lost forever.