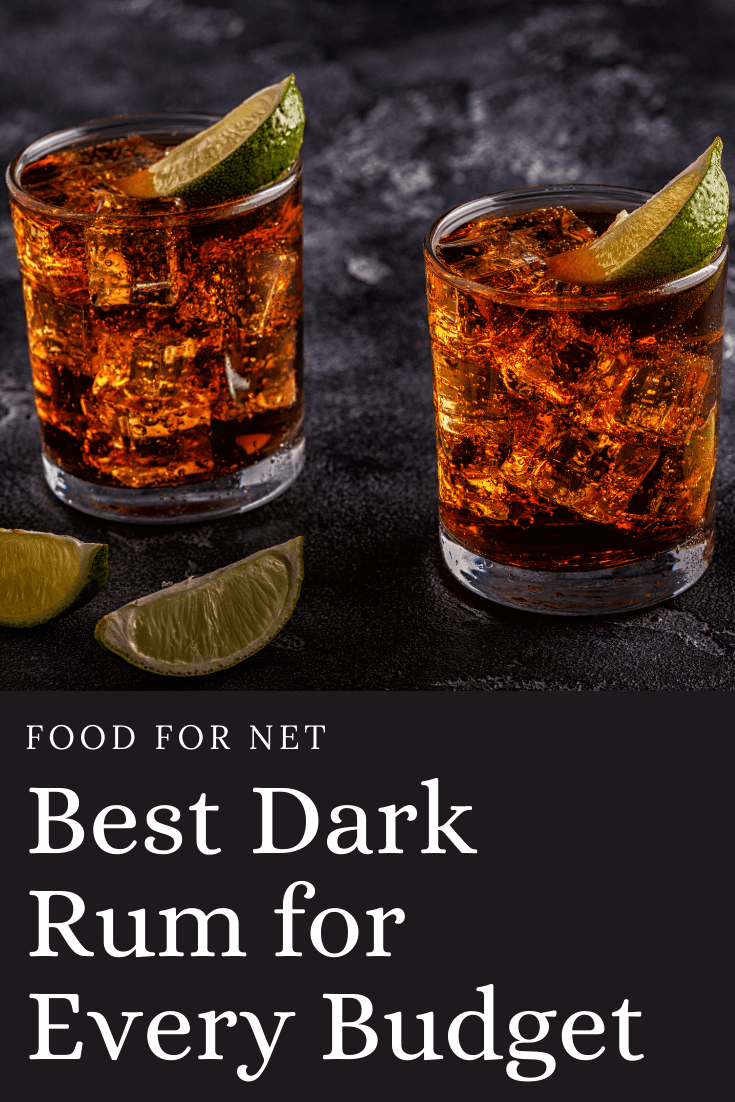 Light and dark rum begin the same – by distilling sugarcane. Some rums are made from sugarcane juice and others are made with molasses. Each has its own process and potential flavor profiles, but there are also many similarities between the different types of rum.
Light rum is aged for the least amount of time. Right after distillation, all rum is clear. At this point, a light rum will be filtered to remove all impurities and bottled as is. Dark rum, on the other hand, is the result of aging.
Dark rum is often aged in charred oak or wooden barrels for various periods of time. The best dark rum isn't necessarily one that's aged for crazy long periods of time, though more aging means more potential for a complex flavor profile. It's in the barrels that the rum develops stronger flavors and its signature dark color.
Colors range from golden brown to amber, and even to shades of orange and red. Generally, the longer a rum is aged, the darker it becomes. So, the shade of a dark rum can be an instant indicator of how old it is as well as how much it may cost.
The longer a rum is aged, the more expensive it tends to be as it takes up space for longer and offers better flavor and a higher quality experience.
Because of the often cheaper prices and subtler flavors, light (also called white) rum tends to be more popular for mixing. This is why you'll often see light rum used in mojitos. White rums won't take over the flavor and many are versatile enough to be used in several different kinds of drinks. Because of the deeper, stronger flavors, sipping is more typical of dark rums.
That said, there's no rule against using a nice dark rum in a cocktail or sipping on a light rum you enjoy neat. While there are suggestions and guidelines, there's no wrong way to do it. Have fun experimenting and if you find something you like, go ahead and make it even if no one else has heard of it before.
The Best Dark Rum For Every Budget
Bottom Shelf Dark Rum
1. Goslings Black Seal Rum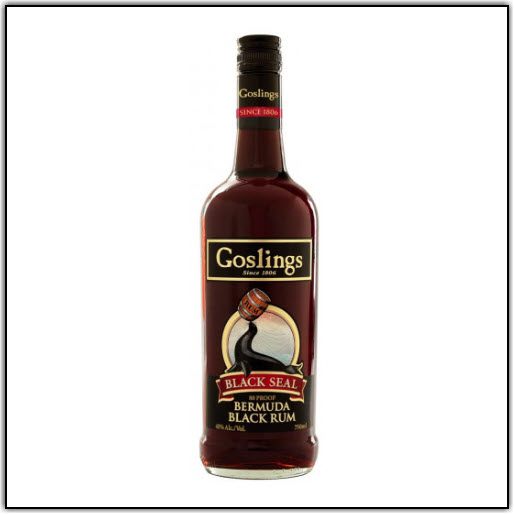 The flagship effort from Goslings is an impressive one, having earned many awards for its delightful richness and complexity. The Black Seal Dark Rum is made from a combination of triple distilled, continuous still, and pot-still rums that are all aged independently from each other in ex-bourbon casks.
Once aged appropriately, they're blended together using the secret family recipe that dates back to the 1850s. Back in the day, they used champagne bottles for their Old Rum and sealed them with black wax. The name pays homage to this old tradition, making this dark rum extra special.
The aroma is complex, with notes of fruitcake, herbs, and spice mixing together with banana and vanilla in the background. The expertly balanced palate is rich and pleasant with notes of spice, fruit, vanilla, and a touch of extra sweetness. The finish is spicy and crisp.
2. Plantation Original Dark Rum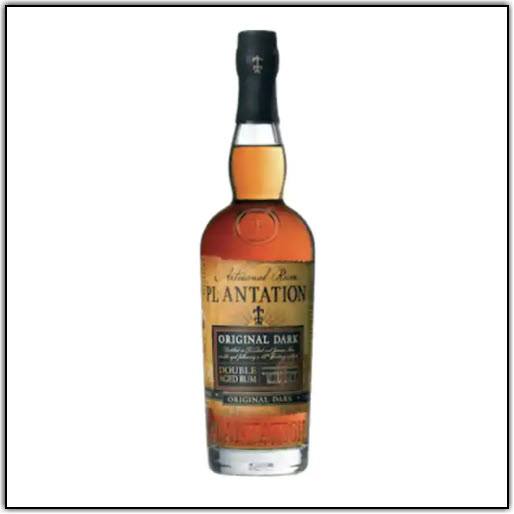 Plantation Original Dark Rum is a blend of rums from Trinidad and Tobago that are aged in young American oak bourbon casks. They age the base rum for three to five years.
This rum is then blended with a stronger, more flavorful rum that's aged eight years. Once mixed, the blend ages together for another 12-18 months on Cognac Ferrand French oak barrels.
This unique blend creates a well-rounded, complex profile with lots going on. The aroma is sweet and spicy with notes of cane sugar, vanilla, dried fruit, cinnamon, citrus, and ginger.
The palate is even more complex, starting with noticeable spice from the cinnamon and clove. This is offset by notes of candied citrus, persimmon, cane sugar, vanilla, and a hint of leather.
The varied but well-balanced flavors and the lower price tag make the rum an excellent choice for mixing.
3. Myers' Original Dark Rum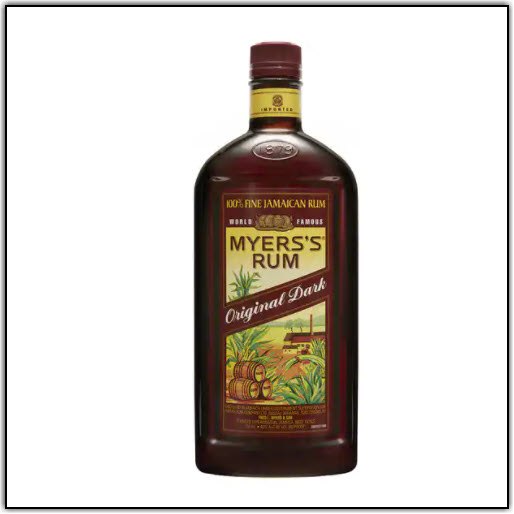 Myers was founded in Jamaica in 1879 and is still in the family today. They have always been committed to producing the highest quality and most authentic Jamaican rum possible. Through hard work and dedication, they achieved, this, earning themselves a fantastic reputation and widely recognized name.
They use only the most premium ingredients, right down to the pure sugarcane juice which they boil into molasses and distill it most expertly once fermented. They use a combination of continuous and pot still distillation before maturing their Original Dark Rum for four years in white oak barrels.
The nose offers a sweet, distinct, buttery aroma followed by a palate of sugar cane, tobacco, caramel, honey, dark chocolate, and leather with hints of raisin and fig. The finish is sweet and decadent with dark chocolate, brown sugar, and some smokey oak notes in the background.
Middle Shelf Dark Rum
1. Ron Zacapa 23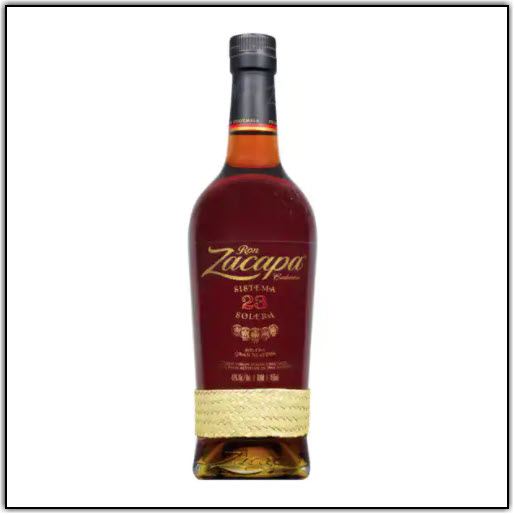 Ron Zacapa 23 is a robust and complex expression from Guatemala. Its complexity comes, in part, from the blend of rums aged anywhere from six years to 23. They also distill their rum from virgin sugar cane honey instead of molasses, which gives it a truly unique and distinctive flavor and smoothness.
Once blended, the concoction matures further in a series of casks that were previously used to age American whiskies, sherries, and fine wines. The result is a complexity like no other and a delicious combination of flavors.
Noted as a fantastic rum for sipping neat, the palate offers sweet notes of roasted coffee, vanilla, butterscotch, and dark chocolate in front. This is followed by fresh fruit and citrus in the middle with herbal accents and hints of nutmeg and ginger.
The finish offers a combination of sweet and nutty with notes of caramel, tobacco, cedar, and roasted nuts.
2. Papa's Pilar Dark Rum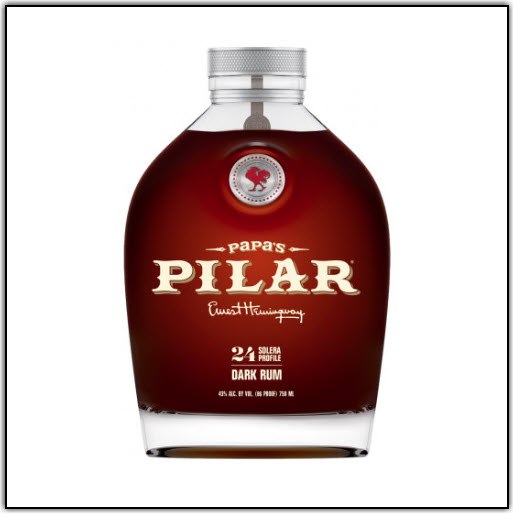 Papa's Pilar Dark Rum is a special expression that was inspired by Ernest Hemingway and his great love for adventure. Ernest Hemingway once purchased a boat and though it was ordered from a catalog, he requested many changes and customizations. He called it Pilar.
He went on to use the boat to catch one of the world's biggest sharks and ultimately lived a full and often unconventional life that's still talked about today.
This is a bold, complex rum named after his legendary boat. It's made from a series of hand-selected rums blended in bourbon, port wine, and Spanish sherry casks. The rum has a lovely and distinct flavor profile filled with orange, vanilla, toasted almond, and maple. The finish is long and velvety.
3. Flor de Cana 12-Year-Old Rum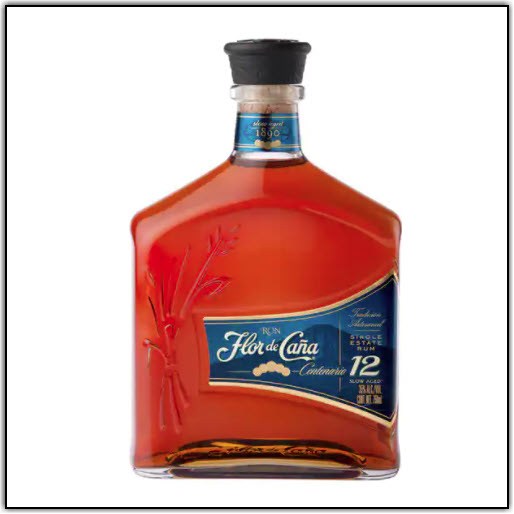 Flor De Cana 12-Year is an ultra-premium fine sipping wine produced in Nicaragua. While it's the youngest rum in their Centenario collection, the quality doesn't lack. The rum includes no added sugar and has a unique reddish amber color to it.
The aroma offers a sweet, nutty combination with notes of red fruits, honey, and toasted nuts. The palate offers a woody flavor with notes of baked apples and vanilla, with a smooth and well-balanced finish.
The rum is also fair trade certified, kosher, and gluten-free making it an extremely accessible drink. It's a good rum for an old-fashioned or served with a simple splash of sparkling water in addition to being enjoyed neat.
Top Shelf Dark Rum
1. Diplomatico Ambassador Rum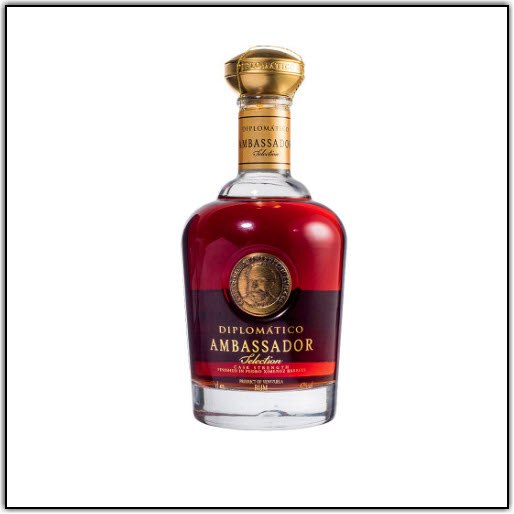 This fancy, complex Diplomatico Ambassador Rum is a blend of 12-year-old pot still rums which are given an extra two years in special Pedro Ximenez sherry casks as well as a rest in ex-bourbon barrels.
It's bottled at a slightly higher proof than average and the result is a luxurious rum offered to you in a beautiful, elegantly designed bottle.
The aroma offers deep and rich notes of toffee, caramel, and gingerbread which are just as noticeable on the palate. The elegant finish is long, lingering, and complex with notes of clove, allspice, leather, cocoa, and citrus peel.
2. Appleton Estate 21-Year-Old Rum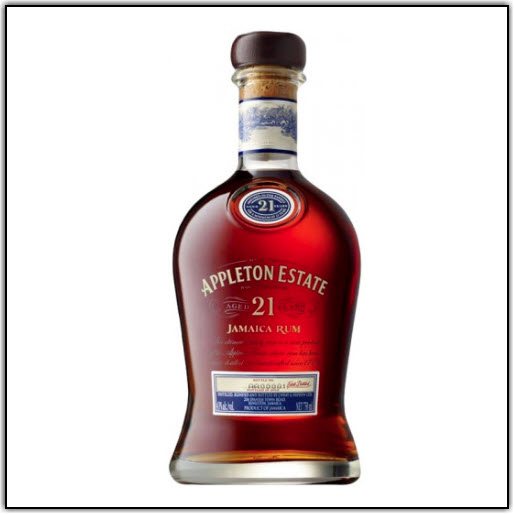 Appleton Estate's 21-Year-Old Rum is an impressive expression that earned 98 points from Wine Enthusiast. Appleton Estate has been around since 1749 and their 21-Year is their flagship effort. It's made exclusively from homegrown sugarcane that resides on their 11,000-acre estate.
It's matured for a minimum of 21 years in oak casks, which is what gives it its deep copper color. The palate opens with strong notes of tropical fruits, cocoa, and brown sugar followed by orange, vanilla, and nutmeg in the middle.
The finish is bold and complex with a touch of bittersweet chocolate, chai tea, and espresso.
3. El Dorado 21-Year-Old-Rum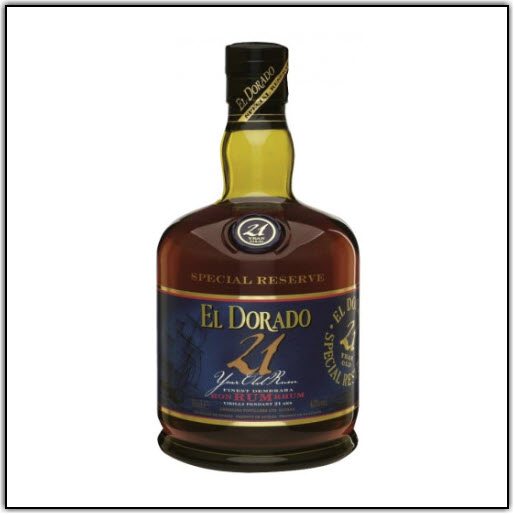 This 21-Year-Old Rum from El Dorado has won many awards, including a gold medal at the 2013 International Wine and Spirit Competition followed by silver medals in 2014 and 2015.
It's made from fresh, raw sugar cane that's harvested by hand.
The molasses is fermented with a special strain of yeast. Following fermentation, it's distilled in antique copper stills that are up to two centuries old.
The result is an aroma filled with fruit and spice with a hint of honey and sugar. The full-bodied, well-rounded palate offers a simple but rich combination of fruit and spice, similar to what was found on the nose.