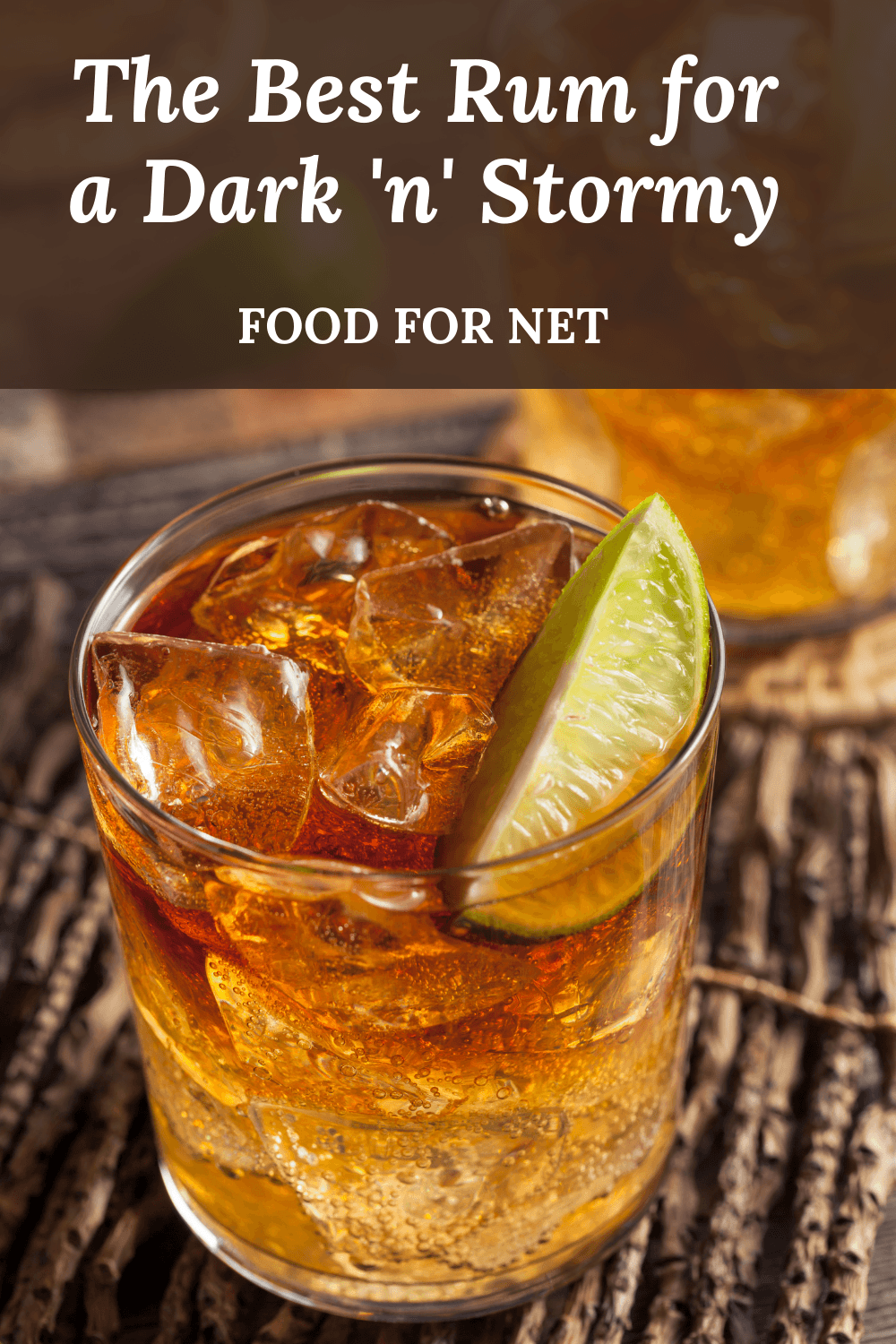 Originating in Bermuda, the dark 'n' stormy cocktail has become popular around the world. Its name is fitting though, given Bermuda's title as the shipwreck capital of the world. The drink itself is the unofficial drink of sailors and mariners alike. Its name supposedly came from an old sailor comparing its dark, murky appearance to that of storm clouds.
Many bars in Bermuda report it as their most ordered drink, and although you can do whatever you want with it at home, it always officially comes with Gosling's Black Seal. That said, the best rum for a dark 'n' stormy can be either sweet or spicy depending on your taste.
The ginger beer gives it a spicy base no matter what, but if it's a sweet treat you're after, there's still a rum for that. Either way, most successful rums are usually dark and aged, so keep that in mind when you're making a selection.
The Best Rum for a Dark and Stormy
1. Gosling's Black Seal Rum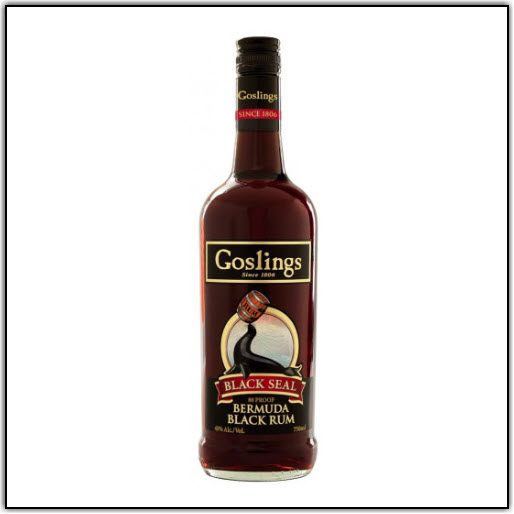 This rum is, as the story goes, the first rum to ever be used in a dark 'n' stormy. Gosling's claims that the drink was created by British soldiers who were on leave in Bermuda and Gosling's Black Seal Rum was their choice.
Because of this, the company has claimed ownership of the cocktail, even trademarking the name "Dark 'n' Stormy" with that particular spelling. This means that if anyone tries to make and market a different variation of the drink using another rum, you'll quickly have a lawsuit on your hands.
So, to enjoy a fully "legal" and official dark 'n' stormy, this is the rum. Thankfully, it's a great rum and it does go extremely well in the cocktail so at least the drink is never lacking. It's not to say you can't use something different at home, but if you're out on the town and everyone is following the rules, this is what your dark 'n' stormy is coming with.
The brand itself goes back to 1806 when James Gosling headed out to sea by request of his father. He was headed for Virginia with more than 10,000 pounds worth of wine and spirits. After a few months, though, he was forced to land in Bermuda. Because he was here and unable to leave for a while at least, he decided to use his stock to open a wine and spirits shop. It became a fast success.
The Black Seal Rum is their flagship product and is a combination of pot still and continuous still rums that are triple-distilled. Each is aged separately in ex-bourbon casks and blended afterward according to the special family recipe from the 1850s.
The aroma is dark and deep with herbal, spicy notes and fruitcake on the front with vanilla and banana in the background. The palate is rich and perfectly balanced with sweetness, spice, fruit, and a touch of vanilla. The finish is spicy and crisp.
2. Plantation O.F.T.D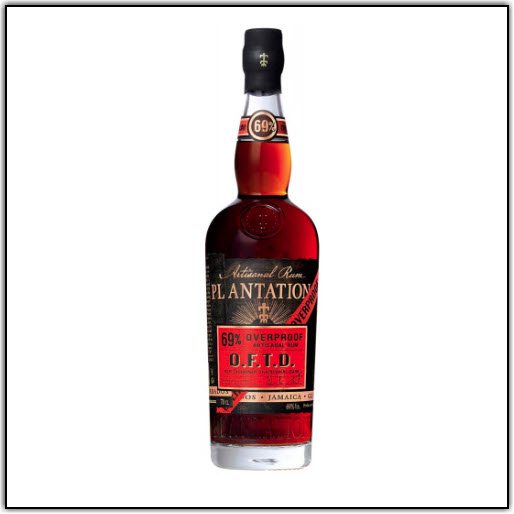 PLantation O.F.T.D is an exceptional blend of artisanal rums from the Caribbean. But, the story began with cognac. Alexander Gabriel discovered one of the oldest cognac houses around – Maison Ferrand. They offered fantastic cognac but in 1989, their sales were lacking.
Gabriel partnered with the owner and began building a better distribution network that ultimately put Ferrand on the map. After this, he began another mission to rejuvenate Fresh artisanal spirits. He introduced Citadelle Gin, which he distilled during the time he could not distill cognac.
Finally, he moved on to rum in 1999 when Plantation Rum was created. With so much experience and knowledge now under his belt, it's no surprise Plantation O.F.T.D carries such a wonderful and complex profile.
On the nose, it offers intense aromas of coffee, plum, jam, orange, and truffles. The palate is strong and opens with a burst of caramel cream, vanilla, and chocolate all at once. This is followed by notes of cinnamon, oak, nutmeg, and molasses with a smoky undertone. The finish lingers with notes of dark chocolate, caramel, and clove.
3. Kraken Black Spiced Rum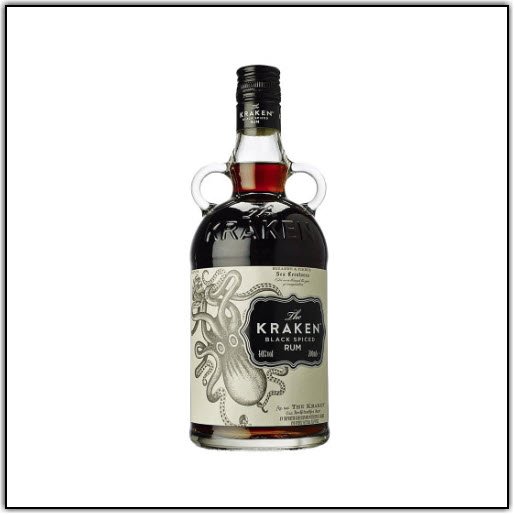 Kraken Black Spiced Rum is inspired by the legend of the sea monster known as the "Kraken." While it's an alluring story on its own, it's quite fitting that it has a rum, in particular, named after it.
Legend has it that the Kraken attacked a ship sailing across the Caribbean islands that happened to be carrying a significant amount of rum. The ship disappeared and was never seen or heard from again. Neither, of course, was the rum.
This rum is aged for a short time in oak barrels and is then blended with several spices, most notable of which include cinnamon, clove, and ginger. It's the ginger that makes this a great choice for a nice and spicy dark 'n' stormy. The ginger in the cocktail mixes well with the ginger already present in the rum and creates an enticing and extra spicy flavor for those that like it strong.
The rum itself offers an array of flavors on the palate, including ginger ale, chocolate, coffee, cinnamon, clove, pepper, and a touch of vanilla. The finish is warm with a stronger hit of vanilla and a hint of coffee and pepper on the end.
4. Bacardi Reserva Ocho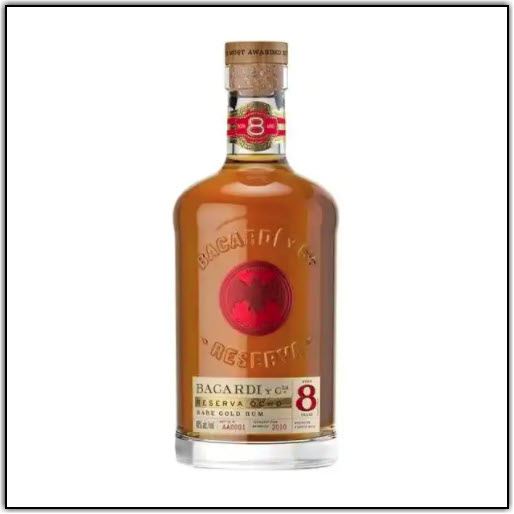 For many years the Bacardi family enjoyed this particular expression as their own personal reserve, not available to outsiders. The rum was created in 1862 and was kept private for seven generations before being released to the public.
Thank goodness it was, though, because this bright, sweet, flavorful rum is a real treat. Aged for a minimum of eight years, the Bacardi Reserva Ocho is silky smooth with a lovely tropical flavor. It gives your dark 'n' stormy a fun, beach-ready feel with a spicy, gingery edge.
On its own, the aroma is rather subtle, offering soft notes of pears, grass, tobacco, allspice, and candy-apple. The palate is quite sweet but it does have some subtle earthy notes of old leather, dried fruit, and bitter spices if you're paying attention.
5. Myers Original Dark Rum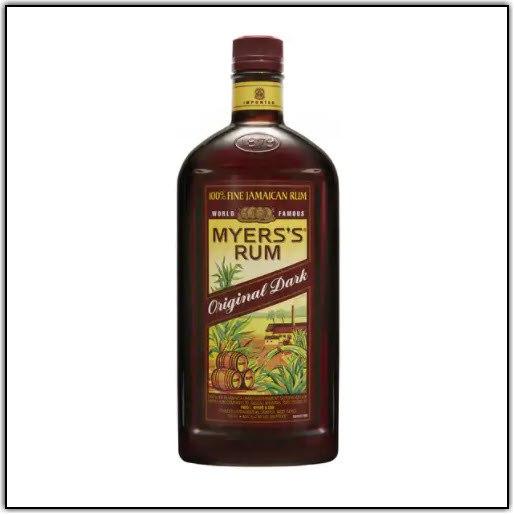 Founded in 1879, Myers carries more than 140 years of authentic Caribbean heritage and history with their decades of rum-making expertise. The Myers family has always been committed to producing only the very best and most genuine Jamaican rum.
It's this dedication to quality that elevated this brand to global recognition. Today, it's run by people just as passionate and they strive to honor the company's legacy and commitment to fine ingredients and balanced recipes.
Myers Original Dark Rum offers buttery notes on the front of the palate followed by caramel, tobacco, sugar cane, honey, leather, and dark chocolate. This is followed by raisins and figs mid-palate and a decadent, dark chocolate finish with notes of brown sugar and smoky oak.
The classic flavors here make a great, customizable dark 'n' stormy. You can keep it light and sweet with a mild ginger beer, or still go a little spicier without losing the sweeter notes.
Dark and Stormy Variations

A classic cocktail isn't a classic if it has no fun, interesting variations. The seamless combination of ginger, lime, and rum has opened up many doors. It's a simple trifecta and therefore has plenty of room to add elements and create something new.
Here are a couple of super unique ideas from fans of the drink:
Phoenix Colada
Here, tropical meets bitter with this interesting creation from a director at Bluebird Distilling. Matt Giarratano is a huge fan of the rum/coconut/pineapple combination but he was tired of the constant, seemingly endless association with sun and beach. So, he decided to take the spicier, drier nature of the dark 'n' stormy and put the two together to create something more approachable and versatile.
Ingredients:
1.5 ounces of coconut-infused sugarcane rum
½ ounce bourbon
1.5 ounces pineapple juice
½ demerara syrup
2 dashes of tiki bitters
Ginger beer of choice
For garnish: 2 pineapple fronds and grated nutmeg
You can infuse your choice of rum with coconut yourself by combining a 750 ml bottle with four cups of flaked coconut and letting it sit for four days. Once done, strain out the solids. While not difficult, this is a long step that requires some prep.
It seems like a lot, but it's worth it for the end result. Especially if you're hosting some friends, you'll impress them to no end with this brilliant creation. Or, you could always use coconut rum instead.
To make:
Add the rum, juice, syrup, bourbon, and bitters to a shaker with ice and shake well
Strain into a collins glass with ice
Top with the ginger beer
Add garnishes
Dark and Stormy Float
The cocktail is a classic and everyone loves a good root beer float – why not combine the two? That's exactly what this delectable summer treat does and it's nice and easy to make.
Ingredients:
2-3 scoops of vanilla ice cream
6 ounces ginger beer
1.5 ounces rum
Juice from 1 fresh lime
To make the float, add the ice cream to a glass or mason jar. Pour in the ginger beer after and finish by topping with the rum. Squeeze in your fresh lime juice and enjoy!