The history of the mai tai can be traced back to a well-known bartender who went by the nickname Trader Vic. He owned a tiki restaurant and is also credited with starting the tiki culture, along with fellow bartender Donn Beach. The culture blends elements from Polynesian and Caribbean culture to create a place where people could escape and live in a tropical fantasy for a time. Sweet, exotic cocktails are abundant, many of which rely on rum.
As the story goes, Trader Vic was serving two friends one day and he decided to create a new drink. He selected Jamaican rum with traditional, pungent flavors. It was a rum that couldn't be mixed with anything that would take away its taste. He added orange curacao, some French orgeat syrup, a dash of rock candy sugar, and a fresh lime. He shook it all with shaved ice, put the lime on top, added a branch of mint, and gave it to his friends. One of them took a sip and immediately exclaimed: "Mai-Tai-Roe Ae" which means "out of this world – the best" in Tahitian.
From then on, he called the drink a "mai tai" in honor of her strong reaction. Fellow tiki culture entrepreneur Donn Beach, however, claims he got the drink from a punch recipe. Trader Vic is adamant, though, saying "anybody who says I didn't create this drink is a dirty stinker." So, this is the most widely accepted origin story for the classic drink, and the best rum for mai tais is a Jamaican one or at least one that has those rich, tropical flavors.
The Best Rum For Mai Tais
1. Appleton Estate Reserve Blend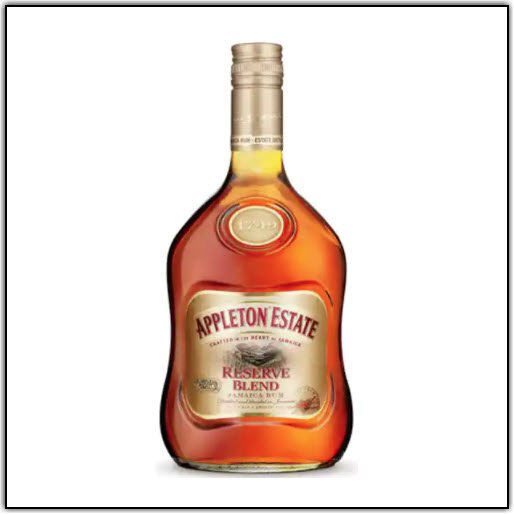 The Appleton Estate Reserve Blend was created by Appleton Estates Master Blender to celebrate the estate's 250th anniversary. The flavors are inspired by the estate's beautiful and vibrant location, right in the heart of Jamaica.
The expression does this job well right from the get-go with the bright golden orange color in the bottle, looking very vibrant and inviting. The aroma is just as funky and bright with notes of orange peel, ripe banana, and aromas akin to metal and magic marker to round it all out.
The palate follows with similar notes and some added caramel with a hint of iodine in the background. Overall, it's a classic rum with a touch of Jamaican flair and a soft, pleasant kick on the finish.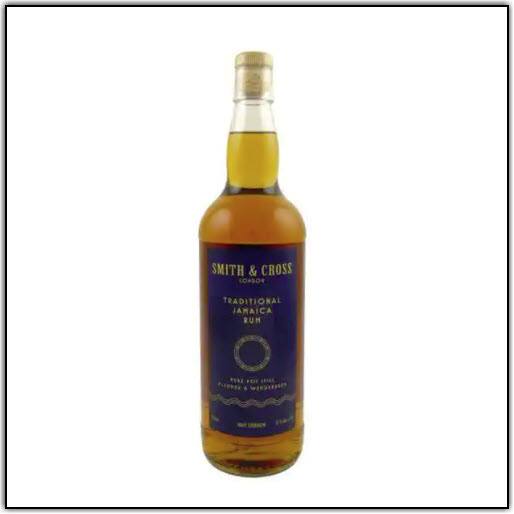 Jamaican rum became particularly famous throughout the late 19th and early 20th century with its distinctly aromatic and flavorful style. This style of rum is often known for being bright, bold, and intense and Smith and Cross Navy Strength is no exception. The idea behind the expression was to create something delightfully classic.
Smith and Cross go way back to 1788 where they produced sugar and spirits in England. Today, they've become one of the most prominent producers of Jamaican rum with their extensive underground cellars that run alongside the River Thames.
This expression accomplishes what it set out to accomplish, its nose filled with banana, molasses, leather, and spice. The palate opens with fruity esters and a bit of natural sweetness – not the sugary sweetness that comes with added sugar. The finish offers tobacco, spice, and a splash of grapefruit. It's an odd combination for sipping as it was intended as a quality mixer, but it's still a quality rum if you feel like braving this combination of flavors on its own.
3. Plantation Xaymaca Special Dry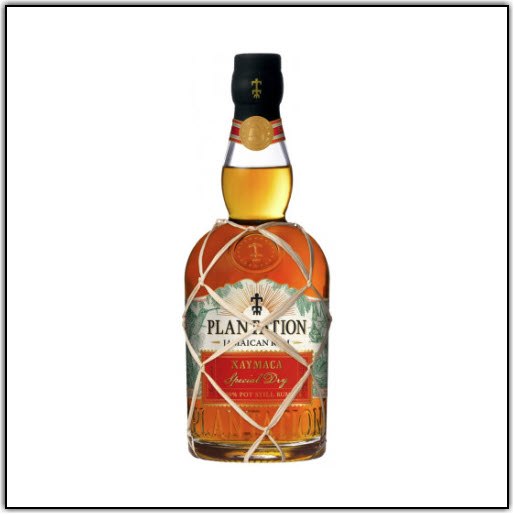 This special Barbados rum is the creation of Alexandre Gabriel, who grew up working hard, tending the land, and learning from his grandfather. He went on to earn a degree from Macalester College in Minnesota and soon began working at Maison Ferrand – a well-respected cognac house in France.
Plantation Xaymaca Special Dry is distilled from sugar cane that is crushed immediately after harvesting. This minimizes the deterioration of raw sugar. Once crushed, it's fermented and distilled through a combination of column and pot stills, each of which produces a different type of rum.
The column still gives a light, sweet rum while the pot produces a heavier and more viscous rum. These two are combined to create a traditional, delicious, Jamaican-style rum with a complex profile.
On the nose, you get flambeed pineapple and black banana followed by fruity, smokey notes on the front of the palate. You'll also notice a mixture of sweet banana, citrus, vanilla, more pineapple, exotic fruits, and a touch of roses. The finish changes it up yet again with notes of coconut and baking spice.
4. Clairin Vaval Haitian Rum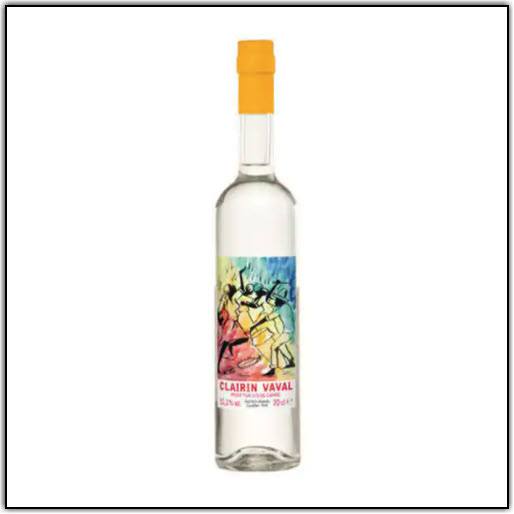 Clairin Vaval Haitian Rum is an organic rum from Haiti that gives a unique touch to your mai tai, or whatever cocktail you try it with. It's made from raw sugarcane and never uses any additives or artificial ingredients of any kind.
The profile on this one is well balanced but complex with a fruity and herbaceous combination going for it. You'll find notes of pickled plums, salted caramel, pink guava, and a wet, earthy tone. It's not your most traditional set of flavors and it makes for a delicious but unconventional cocktail.
This is the rum for fans of the mai tai who are ready to mix it up and try something new. It's an adventurous rum and makes for a funky, flavor bomb of a mai tai.
5. Trois Rivieres Cuve De L'Ocean Rum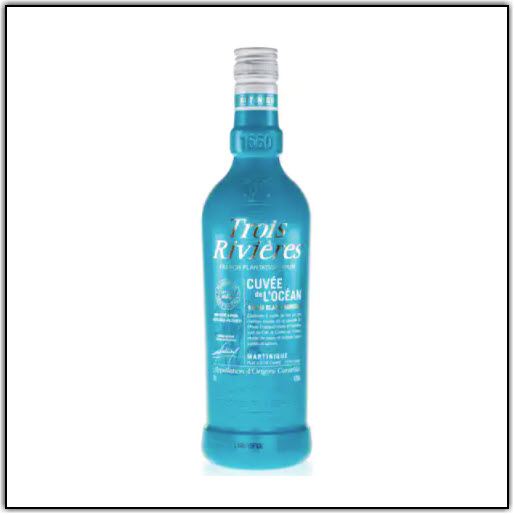 Trois Rivieres Cuvee De L'Ocean Rum begins with a beautiful setting, continues into a beautiful bottle, and finishes with a beautiful flavor. It's made from sugar cane that's grown right beside the Atlantic Ocean, creating a delightful maritime rum that has a hint of sea spray in the profile.
It's especially noticeable on the nose where you get notes of coastal grass and sea spray with a bit of coal-like bitterness. Behind this are some sweeter notes with a buttery undertone and hints of licorice. The aroma is topped off with lemon zest and some soft spice.
The palate is sweet and green with strong notes of freshly cut sugar cane, straw, and grass. Woody, earthy notes appear mid-palate with warm, sweet notes developing near the end. The finish offers a feel of sugary syrup with hints of brine and smoke. Green and grassy notes appear on the very end with a bit of mineral and spice lingering.
Fun Mai Tai Variations
Because the mai tai is so dynamic with a few different flavors going on, it's easy to play around with and add to the recipe without destroying it. There's plenty you can do to change it, and maybe even some things that improve it for you – it all depends on your taste! Here are a few possible variations to get you started:
Halloween Mai Tai
The intense, blood-red color of this finished product makes it perfect for a Halloween party, or perhaps a murder mystery, or anywhere else you want to add some spooky drama.
Ingredients:
2 ounces of rum
1 ounce pineapple juice
1 ounce orange curacao
1 ounce grenadine
The juice from one lime
Maraschino cherries to garnish
To make the drink, add all the ingredients to a cocktail shaker, except the grenadine. Shake very well and pour it all over ice. Add the grenadine slowly – this will give it the intense, "bloody" look you're after. Garnish with the cherries and enjoy.
Passion Fruit Tequila Mai Tai
Featuring fresh passion fruit and tequila instead of rum, this rendition has a little extra zest and lots of flavors. It's a good one to drink slowly and savor every tangy, sour, delicious sip.
Ingredients:
50 ml of tequila – reposado is best
15 ml lemon juice
15ml lime juice
5 ml grenadine
10ml orgeat syrup
1 fresh passion fruit
Orange slice to garnish
Simply shake the ingredients together with plenty of ice and pour the drink over fresh ice before garnishing with your orange slice. If you like this medley of flavors but want it less sour, decrease the amount of passion fruit and grenadine, and balance it out with some simple syrup! The recipe does create a strong mix of sweet and sour so you may have to adjust a little to find your perfect balance.
Sunset Mai Tai
This cute little summer drink is made a bit differently than the original mai tai, though the final result doesn't taste much different! What makes this one stand out is the lovely color gradient you get if you follow the right steps and pour carefully!
If you can get it right, the presentation is amazing and you'll be sure to impress everyone at your next party!
Ingredients:
1 ounce aged rum
1 ounce clear rum
½ ounce triple sec
½ ounce orgeat syrup
½ velvet falernum
Angostura bitters
Grenadine
Mint to garnish
There are a few steps to get this one right, but the result is so worth it once you get the hang of it:
Start by adding a few dashes of bitters and a dash of grenadine to a cocktail glass, fill it with crushed ice, and set it aside.
Combine the lime juice, rum, triple sec, velvet falernum, and orgeat syrup in a shaker with ice and shake it well.
Strain it gently into the glass with ice. Pay attention and go slowly – the goal is to disturb the bitters and grenadine as little as possible to create the colors you want.
Garnish with your mint and enjoy!