Made from a sweet base of sugarcane and/or molasses, rum is a notoriously delicious spirit that makes for a wide array of amazing cocktails and sipping experiences. While the process starts the same for all rum, there is a difference between light and dark.
Light rum is not aged as long and is made from sugarcane juice only. These rums tend to be cheaper and milder, hence their popular usage in cocktails. Dark rum gets the color (and subsequently, the name) from being aged in oak barrels and there are some amazing dark rums out there.
The best sipping rums are often those that have been aged as this process not only adds color but flavor. Generally, you want a deep and complex flavor if you're going to sip the drink neat, and many prefer to avoid the taste of alcohol itself.
Dark rum does a good job as this, though it's not to say a light rum can't be sipped. In the end, it mostly comes down to preference and if you like the light, subtle flavors of a light rum, then go for it.
But it's worth noting that rum that's made for sipping is going to cost you more, due to the longer and more involved process. Blends are also popular as different ages and different barrels offer different flavor elements, and some work beautifully when they come together.
These are also more expensive as they take up even more space with their multiple barrels, and some are aged up to 20 years or more.
The Best Rums For Sipping
Bottom Shelf Sipping Rum
1. Chairman's Reserve Finest St. Lucia Rum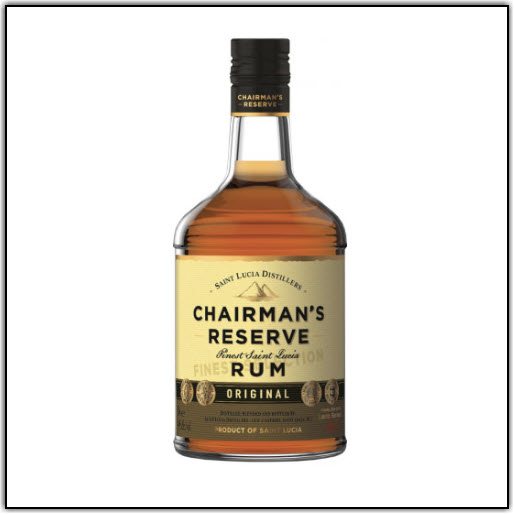 St. Lucia Distilleries has a long history that starts with the Barnard family settling in St. Lucia around 1930. They began by creating handcrafted spirits using molasses that they sourced from one of the island's large sugar plantations.
Soon though, the European sugar beet rose to popularity and drove the sugar industry out of business, hitting rum production pretty hard. It's at this time that many different distilleries came together to become St. Lucia's Distilleries, and they were forced to start sourcing molasses from Guyana.
Despite the troubles, they've come back strong and St. Lucia's Finest Rum is the perfect example. It's made with rum distilled in both pot and coffee stills, made in batches, and aged separately for about five years in ex-bourbon casks.
The aroma offers caramelized fruits, cooked banana, and spicy oak with a hint of vanilla. The palate follows with a balanced mix of chocolate, raisins, baking spice, and tobacco which fades into a long and creamy finish.
2. Don Q Reserva 7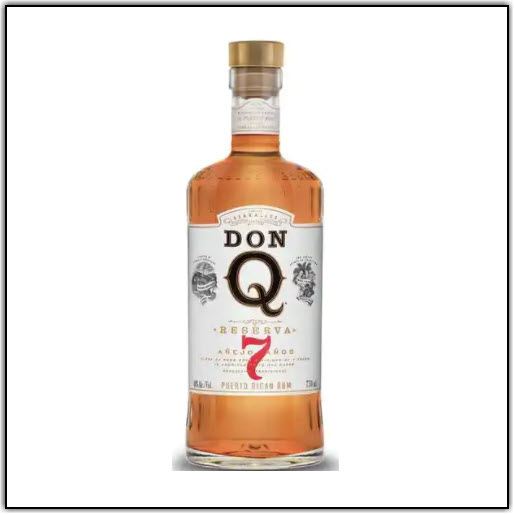 Don Q is a popular brand of rum and is a bestseller in Puerto Rico. They have a diverse rum portfolio with the Reserva 7 making a great sipping option. It's a blend of light and dark rums that are distilled in two different types of stills and aged for a minimum of seven years American white oak barrels.
The blending of light and dark gives it a light and bright amber color and a complex profile. The aroma offers notes of dried mango, plantains, spiced orange, lime pickle, and a hint of vanilla. The mouthfeel is satiny and crisp with a light/medium body of flavor.
The palate has flavors similar to that of its aroma – dried fruits, ripe plantain, orange, and vanilla with an additional hint of turmeric. The finish is medium-long with more turmeric.
3. Plantation Rum Isle of Fiji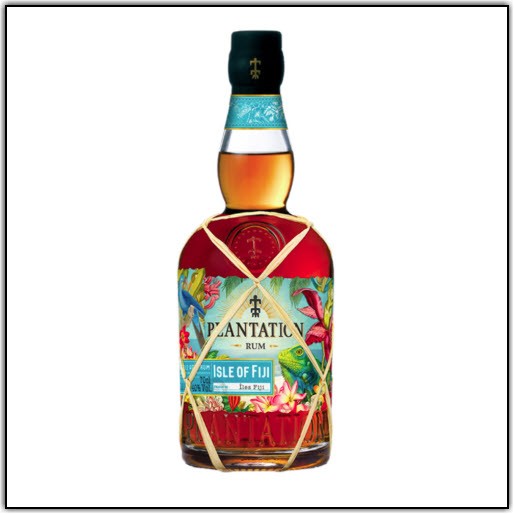 Plantation Rum Isle of Fiji is bottled beautifully, striving to exude and replicate the beauty and serenity of Fiji. The rum itself is made using traditional methods and high-quality, local Fiji sugar cane. The rum is first aged in Fiji's tropical climate in bourbon casks before being sailed to France.
Once in France, it's aged a second time in French oak casks for additional flavor. Fiji takes pride in its rum know-how. This experience combined with the double aging method in two different climates offers something truly unique.
The aroma is warm and exotic with raisins and strong fruity notes. The palate offers a warming feel as well with notes of fruit and sweet molasses combined with a medley of baking spices. Overall, it has a mild sweetness and a coppery undertone followed by a medium finish.
Middle Shelf Sipping Rum
1. Diplomatico Reserva Exclusiva Rum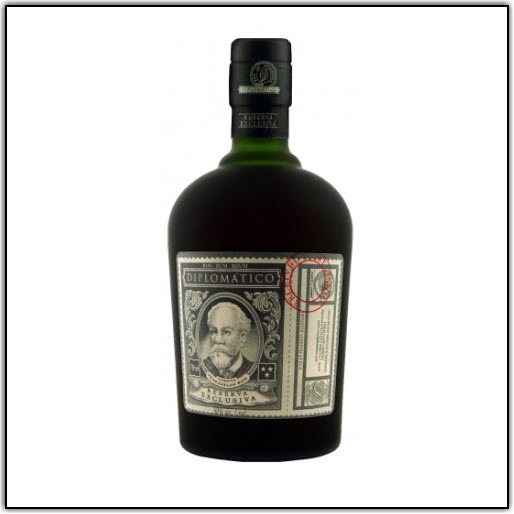 Diplomatico Reserva Exclusiva is an old recipe that can be traced back to the 19th century. Notable Venezualan figure Don Juancho Nieto Melendez started distilling rum and named it Diplomatico after the statesman who eventually brought balance and order back to Venezuela.
This particular expression has a unique profile that can be credited to the warm climate in which it's created. Not only is it the perfect climate for growing premium sugarcane, but it promotes a unique flavor in the barrels.
The rum is matured in used scotch and whiskey casks for a solid 12 years. It has a deep amber color with rich aromas of dried fruit, vanilla, and caramel. Baked bananas and chewy toffee appear on the palate for a simple but sweet experience.
2. Don Papa Rum 10 Years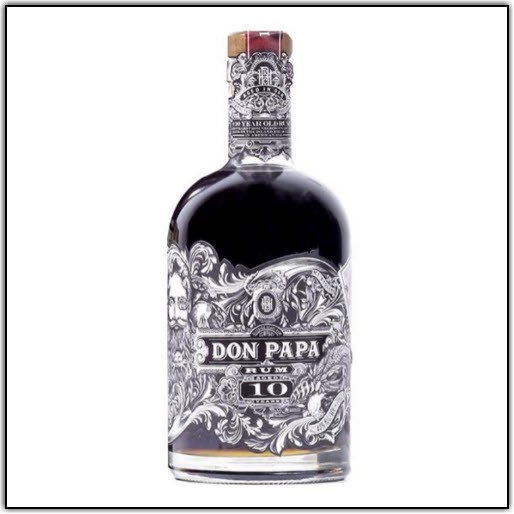 Don Papa is named after a freedom fighter named Papa Isio who fought for the Philippines' independence from the Spanish. This rum is distilled from sugarcane that's grown in his hometown – the island of Negros.
Don Papa Rum 10 Years is aged for ten years using re-charred American oak barrels. It's a sipping rum for those that like it nice and sweet.
The aroma starts sweet, with notes of molasses, buttercream, vanilla, orange peel, and cake batter. The palate is a little drier than you'd expect but still offers a lovely sweetness. It's not overwhelming though as there is enough fruity acid to offer balance. The finish is quick but offers a little bit of a peppery spice right at the end.
3. Santa Teresa 1796 Solera Rum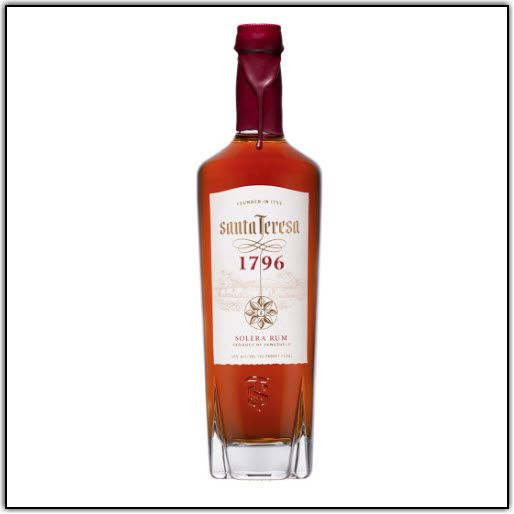 Aged for an above-average 35 years, Santa Teresa 1796 Solera Rum has many unique and interesting things going for it. It's made from premium, ultra-sweet sugar cane that's grown and harvested on their own estate.
It's then distilled in a combination of pot and column stills to give it the perfect balance of body and flavors. Once distilled, it's matured through a solera that's made with French Limousin oak casks. Solera aging is typically used for ports, cognacs, and sherries, but they use it to create a rum like no other.
The final result is a blend of solera-aged rums that are up to 35 years old. The aroma is sweet with caramel and vanilla with slight touches of cherries, toffee, and raisins. The palate offers notes of dried fruit in front followed by berries, toffee, chocolate, and cinnamon. The finish is long and layered with further notes of dark chocolate and caramel.
Top Shelf Sipping Rum
1. Facundo Paraiso Rum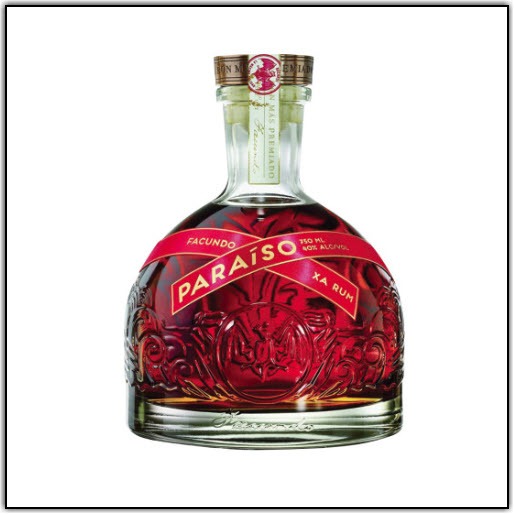 Facundo Paraiso Rum is the very top end of Bacardi's premium range of rum. It's an expert blend of their finest rums, aged between 15 and 23 years. The premium Facundo range is named after the brand's founder. Bacardi reached into its private rum reserve for this and its other top sippers.
The bottle is adorned with a red bat. The color red is a color of joy and the bat represents good fortune in Chinese culture. They use this on the bottle to represent their prosperity and the founding family's fight to rebuild after they had to leave their hometown many years ago.
The aroma is delicate, rich, and elegant with wonderful notes of fruit and spice coming together with notes of vanilla, herbs, cinnamon, and banana.
The palate is sweet, with notes of caramel, dried and tropical fruit, raisins, and a touch of cinnamon and ginger. The finish is rich, long, and lingering with more fruity notes and a touch of orange zest.
2. Ron Zacapa Gran Reserva Especial Solera Rum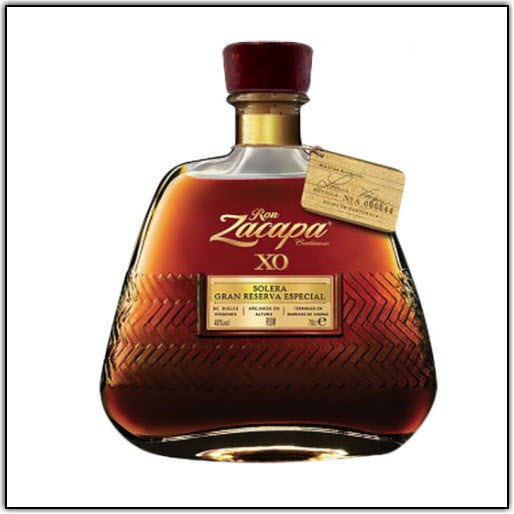 Ron Zacapa Gran Reserva was titled one of the top 10 spirits of the year by Gayot and was called the best sipping rum by Gear Patrol. It was also recognized by Forbes as a top ten choice for national rum day.
Highly recognized, this rum is a top-notch expression. It's actually a blend of rums that are solera-aged for up to 25 years and finished in French oak barrels that used to mature cognac. This gives the rum a deep and intense mahogany color and a rich aroma of leather, roasted nuts, orange zest, and burnt caramel.
The palate follows with complex notes of cherries, chocolate, tobacco, figs, and dates. The finish is long and semi-sweet with notes of cinnamon, raisin, and vanilla.
3. El Dorado 21-Year-Old Rum

El Dorado 21-Year-Old Rum took home a gold medal at the 2013 International Wine and Spirit Competition in London, with silver medal wins the following years in 2014 and 2015. It's made from fresh, delicious sugarcane harvested in Guyana, where sugarcane is a specialty.
It's a blend of rums aged from 21-25 years in bespoke American oak barrels in a hot, tropical climate that cultivates an intense interaction between wood and rum.
The aroma is lush with tropical fruits with notes of honey, spice, and dark sugar. The palate is round and mellow with the perfect balance of spice and fruit.