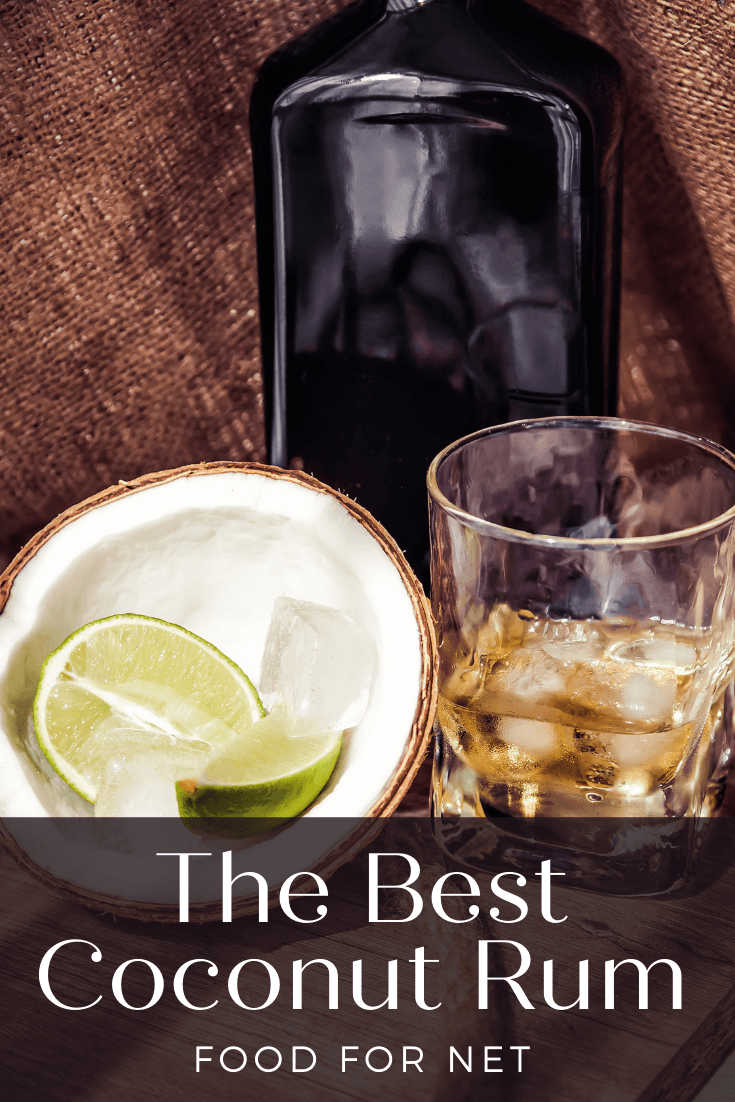 You don't even have to smell or taste it to know that coconut rum is easily associated with beaches, summer, vacations, the ocean – anything sunny and tropical. Coconut itself is a delightful fruit and rendered into drinks you just can't go wrong.
It's no surprise that coconut-flavored rum is so popular – people just love coconut! Some are designed specifically to go in a tropical mixed-drink, often with the legendary pina colada in mind. Others are made to be more versatile or even enjoyed neat.
The best coconut rum may be different for different people. If you want a sweet sipper with nothing but coconut on the palate, there's something out there for you. If you want a darker, aged rum with a more complex palate and perhaps some spice to go with the coconut, we've got you covered.
Much of the flavor will come down to how the rum is made. There are a few options when it comes to crafting coconut rum. The notorious Malibu coconut rum combines a light rum with coconut liqueur, while others infuse the rum with coconut water. Others still use real coconuts during the process, offering a truly authentic experience.
One approach is not better than the other, but the differences are a factor in deciding which coconut rum to use. For example, a light rum infused with coconut water may be chapter than a dark rum that uses real coconuts. The cheaper expression is perfect for a fun, easy cocktail while the more expensive aged version is your best bet for sipping.
At the end of the day, coconut rum is a fun, nostalgic drink no matter how you slice it. Whether light or dark, heavy on the coconut, or incredibly subtle, the flavor and aroma automatically conjure up thoughts and memories of sunny beach days.
The Best Coconut Rum
1. Malibu Original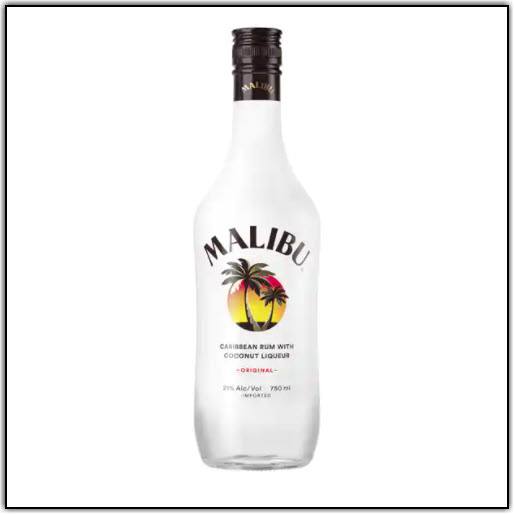 Malibu Original is exactly that – the original coconut rum. It's what put Malibu on the map and it's a classic go-to for pina coladas and many other tropical cocktails. Its light rum base is crafted from sweet Caribbean sugarcane and pure water. Aged for two years in oak barrels, it's then combined with sweet, smooth coconut liqueur for the unmistakable coconut flavor.
The coconut flavor is rich and intense and screams loud and proud with beachy, summertime vibes and a tropical aroma. The coconut on the nose is just as rich and delightful as the palate, only adding to the fun and nostalgic vibes.
If you need a quick cocktail with few ingredients, the rum works wonderfully when mixed with plain cola. Add a few berries for an amazing daiquiri, or add the coveted combination of pineapple juice and coconut cream.
2. Brinley Gold Shipwrecked Coconut Rum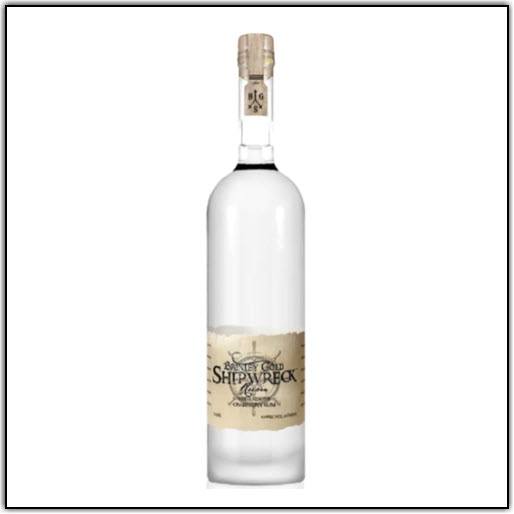 This unique coconut expression begins with a base of molasses-distilled dark rum named for its golden color. The time spent in barrels gives it a traditional oak flavor that blends exceptionally well with the natural flavor of coconuts.
Brinley Gold Shipwrecked Coconut Rum offers an authentic coconut experience as they use premium island coconuts in the recipe, leaving behind no trace of artificial flavor.
This oaky undertone mixed with notes of clove is a unique take on a coconut flavored rum but the idea was a risk worth taking as the rum is a real crowd-pleaser. The unique and varied flavor profile makes it a nice coconut sipper, but it also adds an interesting touch to various tropical cocktails that call for coconut rum.
Adoring fans constantly note the rum as being extremely smooth when enjoyed neat.
3. Sugar Island Coconut Rum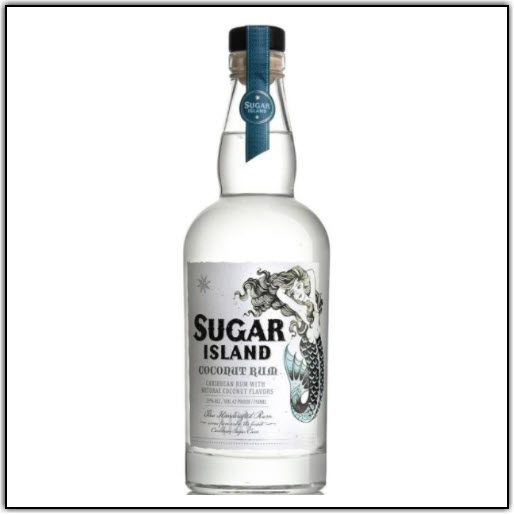 Sugar Island Coconut Rum is one for those that love an extra-sweet coconut experience. It's a well-balanced rum made with only natural coconut flavors for an authentic experience. If you've got a sweet tooth, you won't need any mixers in this one as it's just as sweet as it is smooth.
That said, the sweetness also lends itself well to a sugary-sweet cocktail. While not for everyone, many like their mixed drinks ultra-sweet when they're looking for an easy sipper to drown out the flavor of alcohol. It's also just plain satisfying to those with an unquenchable sweet tooth.
When enjoyed neat it does balance itself with a slight touch of heat, just enough to off-set the sweetness so it doesn't become too much.
The aroma on this one is just as sweet as the coconut-centered palate. It's undeniably and overwhelmingly coconut, sure to put anyone in the mood for a tropical beach vacation.
4. Coconut Cartel Rum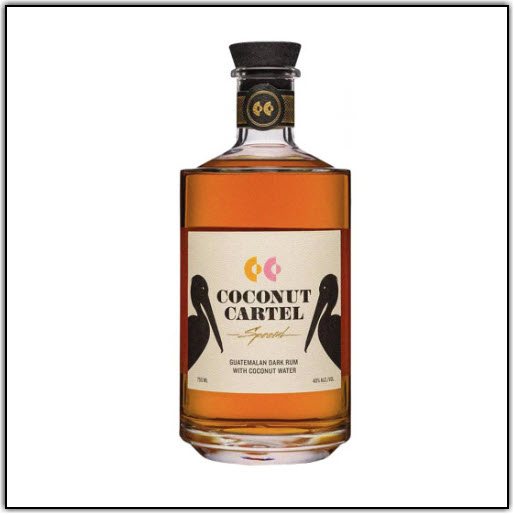 Another expertly crafted coconut flavored dark rum, Coconut Cartel Rum is crafted in Guatemala and aged for 12 years. It's a blend of rums infused with real coconut water and distilled in copper column stills before spending up to 12 years in American oak barrels.
The founders are siblings who grew up bouncing back and forth between Miami, El Salvador, and Guatemala. They spent some time "smuggling" coconuts in their luggage, bringing them from El Salvador to Miami and selling them to hotels. They were stamped with the Coconut Cartel logo and filled with spiked drinks. This way of drinking and experiencing real coconuts took off and Coconut Cartel eventually became a true business with no more smuggling.
They've since collaborated with many big names including Soho House and The Surf Lodge, garnering attention from big names like Drake, Martha Stewart, and Prince Harry.
Unlike many coconut-centered rums, the nose offers a balanced combination of coconut, caramel, and vanilla, with a hint of orange zest. The coconut is there, but not overwhelming.
The palate is smooth with strong notes of strong coconut, of course, followed by oak, caramel, and dark chocolate. The finish is medium-long and complex with notes of caramel, vanilla, coconut water, and an overall sweetness.
5. Montauk Rumrunners Coconut Rum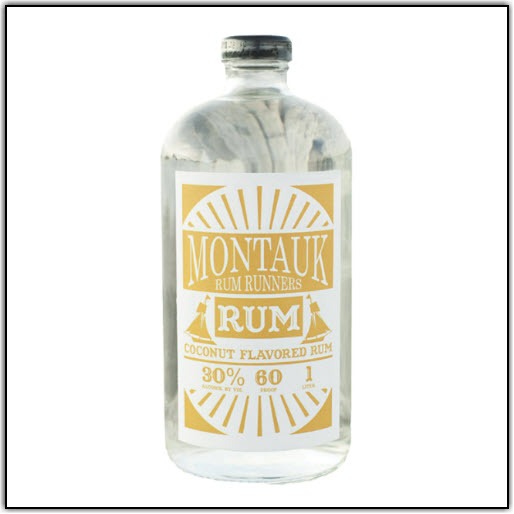 Montauk Rumrunners Coconut Rum is hand-crafted and produced in small batches in the heart of New York. They use only the best, freshest, highest-quality ingredients to provide an authentic and balanced coconut experience. The rum is delicious and not overwhelming – perfect for a fun and peaceful beach day.
Though it's made in the United State, it's a Caribbean-inspired expression named for the rum-runners that used to operate on the Montauk coastline. It's an excellent sipper, at its best over crushed ice. It's also a good addition to any premium cocktail, working well to balance out the flavors and sweetness of whatever it's paired with.
The sweet aroma of coconut gives way to a palate with notes of oak, vanilla, and maple syrup on top of the rich, authentic coconut flavor.
The Best Coconut Rum Mixers

While your first thought concerning coconut rum may (unsurprisingly) be the pina colada, there are many fun and interesting things you can mix with a good coconut rum. The tropical flavors extend beyond fruity mixed drinks and lend themselves well to other combinations.
Try some of these lesser-known mixers for something quick, easy, and different:
Coca-Cola
Rum and coke is an obvious one, but the coconut flavor will add a fun twist to this classic. If you can, use Mexican coke made with real sugar. This will enhance the coconut flavors and give you an even sweeter finish.
Hot Chocolate
Coconut rum doesn't always have to be tropical! It can be warm and comforting, too. Add it to your favorite hot chocolate recipe for a hot, sweet, creamy drink that might just become your new winter favorite. For the perfect finishing touch, add some whipped cream on top – even better if it's made from coconut milk.
Fresh Orange Juice
The tangy sweetness of high-quality orange juice mixes well with coconut for a sweet, easy drink you can make in seconds. However, it's best made with fresh-squeezed orange juice for a much more balanced flavor. Using artificial, store-bought juice just doesn't cut it.
For best results, shake the mixture with some ice cubes before straining into a glass with more fresh ice. The colder the better on this one, as this helps the rum mix more fully into the orange juice.
Cold Brew Coffee
For the fans of the classic Irish coffee, using rum instead offers a sweeter, tropical twist. Add a dash of your favorite coconut rum to your favorite cold-brew for the perfect spiked coffee with the perfect amount of beachy vibes.
For an extra touch of flavor add some coconut milk as well. The taste is incredible and it offers a smooth, decadent texture that's unmatched.
Coconut Water
Perhaps the simplest way to enjoy a coconut drink – mix your coconut rum with coconut water. It's a coconut on coconut drink that doesn't overwhelm the senses too much – ideal for the true coconut lover to enjoy the flavor at its best.
Because of the variance in coconut rums and even in coconut waters, it may require some trial and error before finding your perfect combination. But when you do, you'll have the fastest and easiest form of coconut bliss at your fingertips.