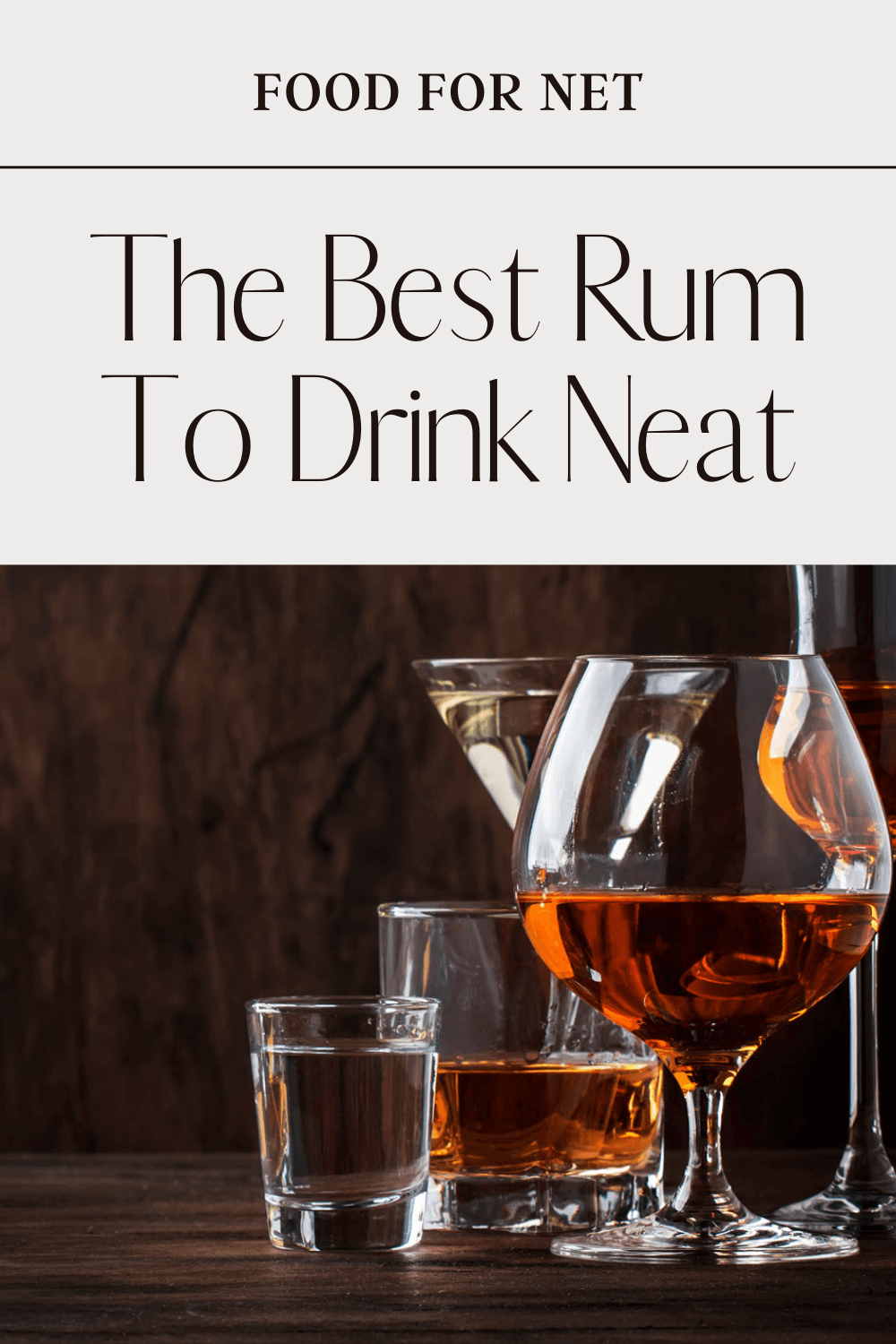 Rum is quite an interesting expression, made all over the world and good for many things. Like many spirits, it was used as a medical remedy long before it was turned into fun desserts and cocktails. When consumed in moderation, it's thought to lower the risk of diabetes, relieve stress, stabilize blood sugar levels, and soothe sore throats, among other things.
Of course, it's never a substitute for true medicine and too much of any type of alcohol is always bad for you, but the idea that a little might be healthy is great news for rum aficionados. It's also recommended to drink a little in the winter when the weather gets really cold. This is because a few sips of rum can raise your body temperature!
What really makes rum popular, though, is its smooth texture and great taste. It does well in many cocktails but a good rum is just divine when you drink it neat. Not every rum is designed for this, but the best rum to drink neat is often well-aged and expertly blended to create the perfect profile. These also tend to do well in a premium cocktail if that's what you want – but they won't need anything extra!
The Best Rum to Drink Neat
1. Ron Zacapa No. 23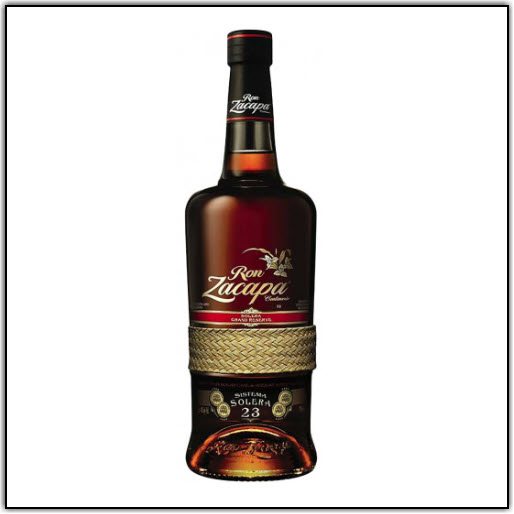 Ron Zacapa No. 23 is a premium rum that has won many well-deserved awards. It's expertly made in Guatemala and uses the first press of the sugar cane. It's then aged 2,300 m above the clouds. The altitude slows the aging process, allowing the rum to develop many different layers of both aroma and flavor.
The final result is a blend of rums aged between six and 23 years. This achieves a wonderful balance of delicate and unique flavor notes, enhanced even further by the company's own take on the infamous solera system. The barrels used to age this rum are ones that were previously used for American whiskey, Pedro Zimenex wines, and fine sherries – yet another thing adding depth and complexity to the character of this amazing expression.
Considered one of the best dark rums to sip neat, it offers a sweet aroma of roasted coffee, dark chocolate, and vanilla. The palate follows with fresh citrus, apricots, nutmeg, and caramel. The finish is long with notes of roasted nuts, tobacco, and more caramel. To top it off nicely, each bottle is wrapped in a hand-woven petate band, crafted by local artisans in the Guatemalan community where the rum originates.
2. Facundo Exquisito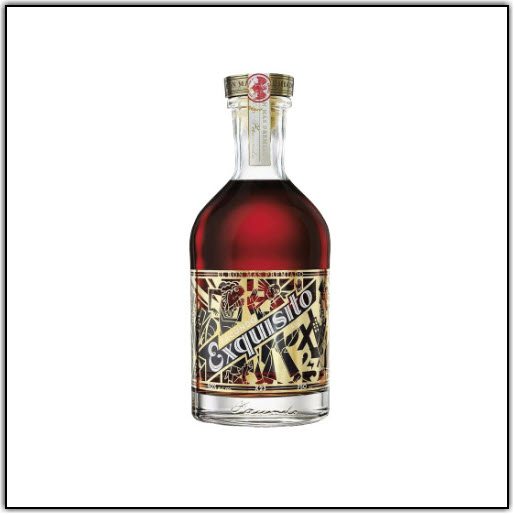 Facundo Exquisito Rum lives up to its name in every aspect. It's made from a blend of rums aged anywhere from seven to 23 years and is finished in sherry casks for an amazing, complex profile of perfectly balanced sweet and spicy flavors.
The expression was created by the rum experts at Bacardi – a name many know well. Producing rum since 1862, the family business has been in operation for quite some time and has remained family-owned. In fact, it's the largest family-owned and privately held spirits company in the whole world.
Facundo Exquisito is part of a small collection of four sipping rums that were created by dipping into the family's private reserve, the sharing of which is not taken lightly. Emilio Bacardi Moreau began his journey in Cuba, where he fought for the rights and independence of the country in addition to making rum.
He wouldn't support the Spanish government and was eventually exiled for his stance. He returned later, though, and became the very first elected mayor of Santiago de Cuba. His family remained in the country for a while longer after that, before moving to the United States during a revolution in the 1960s. They now operate out of Puerto Rico but will never forget their Cuban roots.
Facundo Exquisito is sweet on the nose, with notes of brown sugar, dark fruit, vanilla, and subtle oak. Sherry notes are present on the palate along with caramel, raisins, and a bit of peppery spice. The finish is oaky and sweet with lingering notes of additional dried fruit and a touch of dark chocolate.
3. Mount Gay XO Triple Cask Blend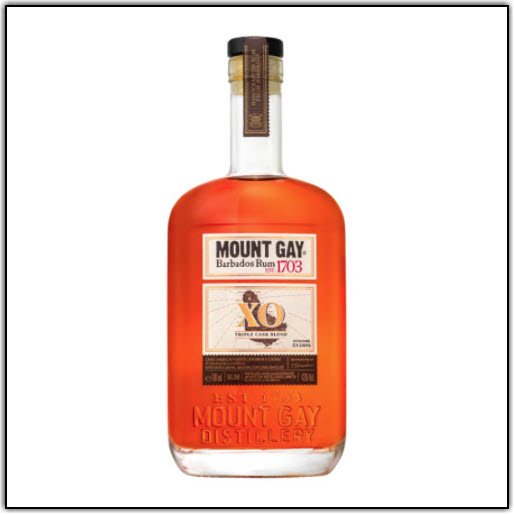 Mount Gay XO Triple Cask Blend is an updated version of one of the company's most well-known rums – the original XO. This blend is made from rums aged five to 17 years and it's aged in bourbon, whiskey, and cognac casks. It's distilled in both a column still and double retort pot still.
Located in Barbados, Mount Gay can be traced back to 1703, making it one of the oldest rum makers around the world. It underwent a name change around the turn of the 19th century, becoming Mount Gay after the distillery manager at the time – Sir John Gay Alleyne.
Today they are still producing a wonderful collection of rums using only the highest quality ingredients at their disposal. This includes coral-filtered water and a blend of naturally occurring yeast as well as their proprietary strain.
This blend is a small batch reserve rum and only the best casks are selected to actually be bottled. On the nose, you'll find notes of vanilla, oak, spice, fruit, and dark chocolate all coming together for a complex but balanced experience. The palate is creamy and smooth with the taste of salted caramel, cloves, chocolate, baked figs, and a touch of smoke. The finish is long and very oaky.
4. El Dorado 12 Year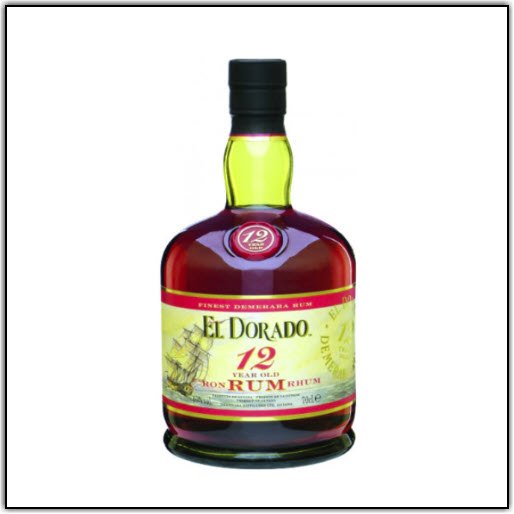 Rated as one of the "ten best" by the New York Times, El Dorado 12 Year is made by the last rum distillery left in Guyana. It's made from raw, fresh sugar cane that's cultivated and harvested right in Guyana, taking advantage of its rich soil.
Once harvested, the sugar is fermented with a proprietary strain of yeast that's been specifically designed to control the levels of dissolved solids in the wash. It's then distilled in their antique copper and wooden stills, which are about 200 years old and were being used when the country was still considered a settlement!
It has a smoky and savory aroma with notes of cinnamon, caramelized oranges, and a hint of oak. The palate opens with tropical fruit, coconut, and banana bread which are balanced by tobacco, spice, and cedar, all leading into a long finish with notes of caramel.
5. Rhum J.M. XO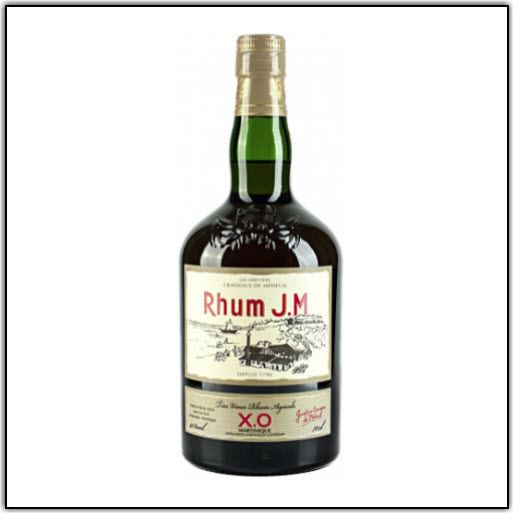 Rhum J.M. XO is truly a premium expression, with experience and awards to back it up. It received a coveted Gold Medal at the Rum Masters in 2015 – a well-deserved win for this centuries-old estate. The distillery itself was founded in 1845 by Jean-Marie Martin on the island of Martinique. It's nestled in the middle of the 300-hectare Fonds-Preville estate which goes back to 1790.
This rum is known as a rhum Agricole, meaning it's distilled with the juice of sugar cane, giving it a distinct character. The sugar cane for this expression is also grown in volcanic soil, further contributing to the uniqueness of the profile.
On the nose, you'll find notes of honeyed tropical fruits, pickling spices, and toffee, followed on the palate by flavors of bright and soft notes of dry fruit and a touch of peppercorn, sandalwood, and leather on the finish.
Get The Most Out of Your Rum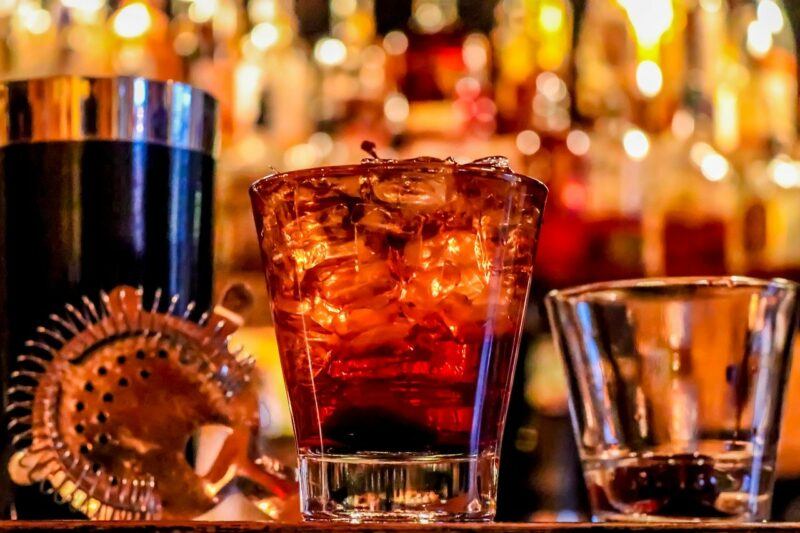 If you're new to drinking rum, it's important to know that enjoying rum neat is more than just throwing it in any old glass and taking a swig. There are a few things you can do to enhance the experience and get the absolute most out of your rum.
The Glass
The perfect formula for drinking rum neat begins before the first pour. There are many different types of glasses, and some are better than others for sipping. Something like a grappa glass or a Glencairn are perfecting for sipping.
Why is the glass so important? Because of the aroma. The aromas are an important part of the experience and can be extremely pleasant. Certain glasses are shaped and designed in such a way that they funnel the aromas right to your nose for an even more intense experience.
Warm it
Generally, you want to drink your neat rum at room temperature, or perhaps even a little warm. This tends to be when you get the most flavor and aroma out of the expression. To get the perfect temperature, simply put your hands on the glass and let your body temperature warm the rum slightly.
Go Slowly
If you want to experience the aromas before the taste, it's best to go slowly. Don't just shove your nose in there and breathe, the alcohol will be too overwhelming and you won't be able to discern all the nuances.
Instead, approach it slowly and sniff carefully. Then, back away for a minute before going back in. This is how the aroma will build and let you pick up everything it's giving off.
This also applies to sipping. Start with a slow, small sip to get used to the flavors. Let it roll around your tongue for a moment. The flavor will build as you take additional sips so pay attention and see how many different things you can pick out!