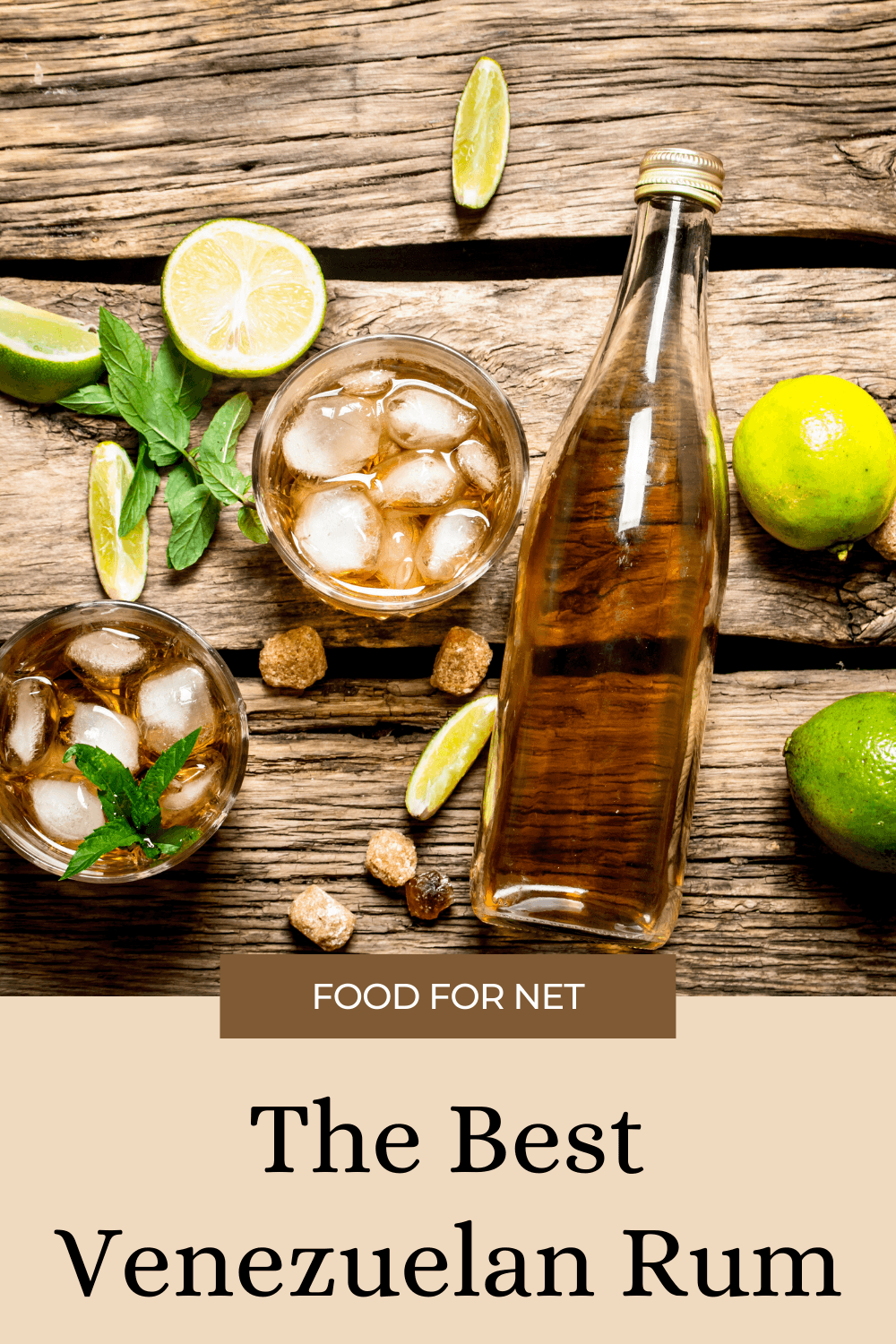 Venezuelan rum has made quite the name for itself over the years, gaining notoriety for its truly incredible contributions to the industry. Brands like Diplomatico and Santa Teresa are responsible for much of Venezuela's best expressions. However, while these two companies are rather large and impressive, they aren't the only distilleries doing amazing things.
Why is Venezuela such a prominent figure in the world of rum? It began, in part, with sugar cane. They've been a producer of top-notch sugar cane for quite some time, with much of it being sold and imported. After a while, though, someone realized that this special home-grown sugar cane could probably make some pretty great rum – and they won't have to go far at all for their main ingredient.
And thus, the best Venezuelan rum was born. It's also worth noting that Venezuela requires all rum bottled within the country to be aged for at least two years. This is one of the longest aging requirements in the entire industry and is also a reason the flavors from Venezuela are so often so potent and complex.

The Best Venezuelan Rum
1. Santa Teresa 1796 Solera Rum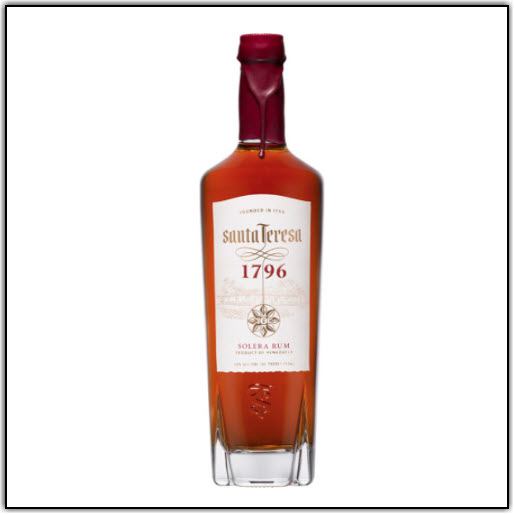 Santa Teresa 1796 Solera Rum is a top-notch expression coming from a distillery with centuries of experience. The distillery was founded by the Count of Trover in 1796. It was originally dedicated to the creation of abundant and quality sugarcane. At the time, most of the sugarcane in Venezuela was imported from the Dominican Republic, even though Venezuela's climate is ideal for its growth. The Hacienda Santa Teresa Distillery set out to change that.
200 years later, the estate is harvesting about 45,000 tons of sugar cane every year. It wasn't too long before they started producing rum which used their own home-grown sugarcane, making each bottle a unique and authentic expression. Only the sweetest sugarcane is used for the rum. It's harvested by hand, crushed, and fermented with a proprietary strain of yeast. Following distillation, it's matured through a Solera made of French limousin oak casks. Solera is generally used for cognacs and sherries, but it works well for this rum.
The aroma is sweet and creamy with notes of vanilla, caramel, cherries, raisins, and other dried fruits with a touch of citrus. The palate follows with flavors of berries and molasses, leading into a long, layered finish with notes of caramel and dark chocolate.
2. Ron Calazan Anejo Gold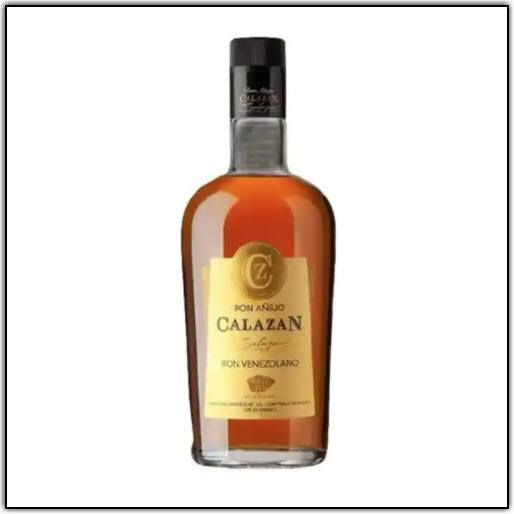 Ron Cazalan Anejo Gold is an impressive expression with an interesting story. The company's name is meant to pay homage to the famous Rodolfo Esteban Gil, who was also known as Calazan. He was a prominent man in Eastern Venezuela and a pioneer of rum distillation.
The expression earned a Gold Medal at the London Spirits Competition with a fantastic score of 93 points. It's made with a blend of light and heavy bases, creating a complex and balanced profile.
On the nose, you have smooth notes of honey, dried fruit, and plums as a result of two to four years of aging in American white oak barrels. The palate is bold and intense with notes of vanilla, dried fruits, caramel, coconut, and coffee. It's a great combination of warm and sweet – perfect for fall cocktails or a nice night of sipping by the fire.
3. Diplomatico Reserva Exclusiva Rum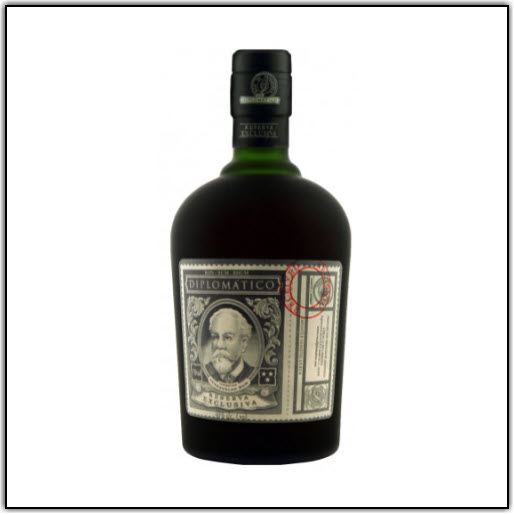 Diplomatico Reserva Exclusiva Rum is a very high-end rum, made from distilled sugar cane and aged for an impressive 12 years. The history of the distillery began in the 19th century, when Don Juancho Nieto Melendez started distilling – a prominent figure in Venezuelan history.
This expression is the perfect result of an ideal climate – surrounded by cool nights, sunny days, a nice, steady breeze, and plenty of rainfall. Especially with 12 years to mature, this climate creates an amazing and well-balanced profile. The expression ages in used scotch and bourbon casks, making it even more special.
The aroma offers notes of caramel, vanilla, and dried fruit with more dried fruit, caramel, chewy toffee, and baked bananas on the palate. Experience the flavors on their own with some slow sipping or elevate your cocktails for a premium experience.
4. Diplomatico Single Vintage 2005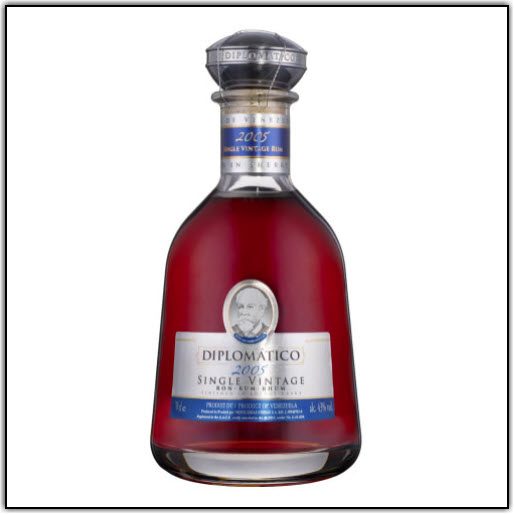 Diplomatico Single Vintage is another rich and complex expression from the highly established Diplomatico brand. For this one, they reached far into their reserves for the perfect combination of perfectly aged rum. This one is aged for 12 years in malt whiskey and bourbon barrels before finishing in Oloroso sherry casks.
It's made from their special, top-notch homegrown sugarcane and matured in the diverse climate of Venezuela. It's mixed with pure water and the company pays great attention to the quality of each and every drop of rum that goes into the casks for aging.
On the nose, this complex expression opens with almonds, vanilla, spice, and notes of dried fruit. The palate is silky smooth with notes of tobacco, dark chocolate, oak, caramel, and a subtle sweetness in the background. The finish is long and lingers with a lovely dash of spice.
5. Santa Teresa Gran Reserva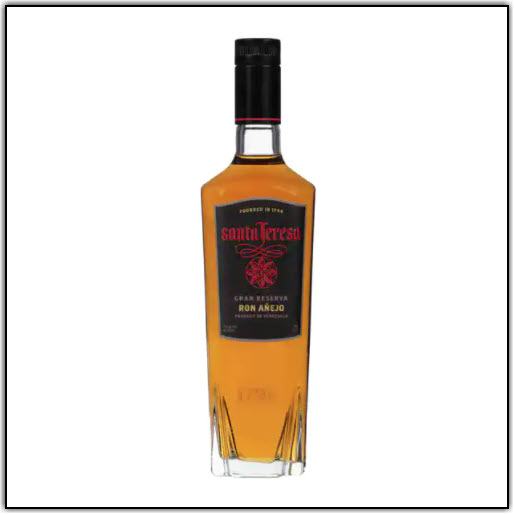 Santa Teresa Gran Reserva is a unique blend of rums aged for up to five years. Sometimes overshadowed by the Distillery's flagship expression, but this one stands well on its own with the same quality and complexity, while offering a different profile and its own flavors.
It's fantastic on its own and tastes great on the rocks, but it really shines when you add it to the right cocktails. It's made for mixing and is becoming a staple everywhere. The profile is delightful and consistent throughout which makes it a good balancer for cocktails
On the nose, you'll find aromas of caramelized fruit sugar and dark fruit, which show up on the palate as well. Other flavor notes include cinnamon and nutmeg that lead into a subtle and pleasantly smoky finish with a touch of oak.
Venezuelan Rum Cocktails
Though all expressions have their unique flavors and characteristics, Venezuelan rum is distinct in that its profile is often quite rich, deep, and full-bodied. This is due to the ingredients used, and, in part, because the country has one of the longest aging requirements. The complex, flavorful palates make many Venezuelan rums perfect for adding depth and substance to a cocktail.
Rum Guarapita
This is among the most popular drinks in Venezuela. Often made during times of celebration, it's got a sweet, tangy kick to it and the trademark Venezuelan rum gives it a full, round flavor with so much depth. The actual recipe is pretty loose, but the idea of the drink remains the same: combine rum and fresh fruit juice and add plenty of ice.
You can also use multiple fruit juices with complementary flavors and adjust the amount of rum to taste – the options here are wonderfully endless so don't be afraid to create some of your own combinations.
Ingredients:
Venezuelan rum
Desired fruit juice, to taste, preferably freshly squeezed.
1-2 lime wedges
Spearmint leaves
To make, simply mix and stir all ingredients together with plenty of ice. Garnish with your spearmint leaves and enjoy!
Pomegranate Mojito
The above fruit drink is perfect for summer, and this one is your perfect winter solution! Particularly good around Christmas, this sweet and refreshing cocktail is simple to make and can be easily made non-alcoholic if you want. This is ideal when having a family-friendly party of any type – make a batch for the adults and a separate one for the kids, and everyone's happy!
The following recipe is for a small punch bowl of the drink – approximately three or four glasses. Scale up or down as needed for the number of your guests, or if it's just for you!
Ingredients:
500 ml lemon and lime sparkling water
1 liter fresh pomegranate juice – freshly squeezed is ideal, or at least the freshest and most natural option you can find.
2 limes
2 lemons
2 handfuls of pomegranate seeds
1 bunch fresh mint leaves
1 cup Venezuelan rum
Instructions:
Add the mint leaves, one lemon, and one lime (both sliced) to your pitcher.
Using the back of a rolling pin or something similar, bruise the ingredients against the pitcher for about one minute – this is enough for them to release their flavors and aromas.
Add the sparkling water, pomegranate juice, and pomegranate seeds, and mix well.
Leave in the fridge to chill for at least one hour.
Add the rum or skip this step for the non-alcoholic version of the drink.
When serving, strain the cocktail through a sieve to filter all the solid pieces.
Add ice to your glass if desired, and a few pomegranate seeds if you want texture.
Garnish with mint leaves and a wedge of lemon or lime, and serve!