How do you improve the function of your brain? It's easy to focus on external ideas, like using brain training apps or looking at techniques to improve your memory. While those approaches all have their merits, they're not your only option. Power foods for the brain are crucial too.
Think of it this way… a recipe is only ever as good as its ingredients. If you use poor-quality ingredients or leave something out, then the finished meal won't be nearly as good.
Your brain works in the same way. It needs the right base materials, including vitamins, minerals, and macronutrients, to function optimally. As such, eating a balanced diet with plenty of nutrients is an essential way to bring your brain to peak function.
There's more to it than just nutrients. Some chemicals, particularly those from plants, can promote brain health still further, providing advantages for your memory and even your cognition. Many of the foods on the list fall into that category. They can offer benefits even if you already follow a balanced diet.
If you're interested in improving your brain still further, check out our posts on stress reducing food and food for your memory. You could take an external approach too and use tools like adult coloring books to decrease stress. After all, reducing stress and cortisol levels are important goals and can even help improve brain function.
Power Foods That Help Your Brain
Fatty Fish
Shellfish
Foods with Turmeric
Pumpkin Seeds
Nuts
Coffee
Blueberries
Other Berries
Dark Chocolate
Whole Grains
Legumes
Beets
Cruciferous Vegetables
Eggs
Avocados
Soy Products
Fermented Foods
Tomatoes
Watermelon
Salads
Whole Grain Sandwiches and Wraps
Stews
Some Keto Foods
Fatty Fish

It would be impossible to talk about brain food without mentioning fatty fish. The omega-3 fatty acids in fish are some of the most well-known chemicals for boosting your brain function, memory, mood, and overall health.
In fact, more than half of your brain is made up of fat, including omega-3 fatty acids. This makes healthy fats absolutely essential. So, it's not surprising that a low intake of omega-3 fatty acids has been linked to a variety of issues, including increased risk of depression.
While you'll get some omega-3 fatty acids from all fish, the amount varies dramatically. This is why we recommend fatty fish, like salmon, tuna, and sardines. These fish contain more fat than white fish like cod, so their level of omega-3 fatty acids is higher too.
Be sure to pay attention to the amount you eat, as fish accumulates mercury, which can be toxic. Tuna is an important fish to watch out for here, as it is relatively high in mercury. When possible, choose salmon or sardines instead, as these contain less mercury and are just as good for fatty acids.
Shellfish

It's easy to forget about shellfish. They're not included in the standard recommendation of two servings of fish per week. Yet, shellfish offer many of the same nutrients that you find in fish, including omega-3 fatty acids.
In fact, if you look at 100-gram servings, then some types of oysters, mussels, squid, and crab contain more omega-3 fatty acids than tuna. Even those shellfish with less omega-3 fatty acids, like prawns and queen scallops, have a similar amount of omega-3 fatty acids to cod.
Shellfish can be potent for nutrients too, although the nutrient distribution varies dramatically across species. For example, crabs are rich in riboflavin, while mussels, cockles, and oysters help boost your vitamin B12 intake. For vitamin E, you can look to prawns and lobster.
The combination of omega-3 fatty acids and nutrients leaves little doubt that shellfish are important for your brain. They're also delicious and can be a perfect alternative to fish.
Foods with Turmeric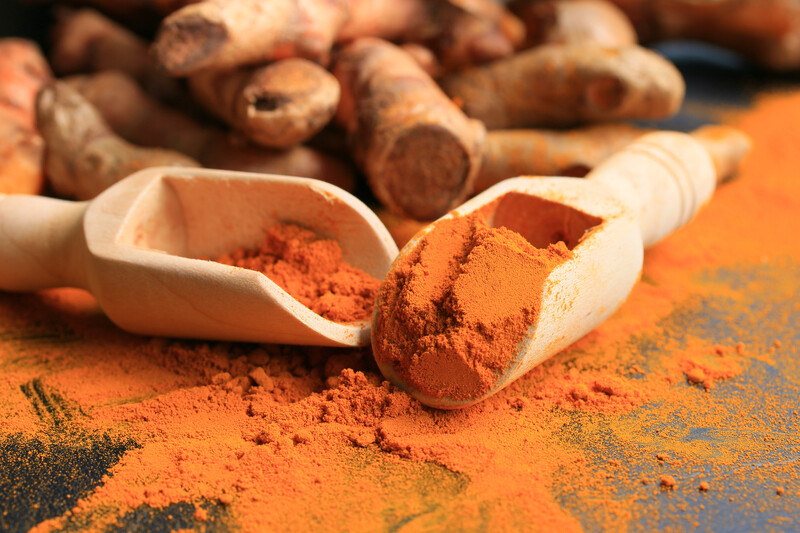 Turmeric is a spice, so you won't be eating it on its own. However, it's easy enough to find recipes that rely on turmeric, including curries, golden milk, and some types of baking.
The significance of turmeric comes from its active ingredient curcumin. This has antioxidant and anti-inflammatory effects. It may even be able to get across the blood-brain barrier, which gives it more power for helping your brain.
Some possible effects of the spice include improvements to memory, decreased depression, a decrease in inflammation, and the promotion of brain cell growth. The spice is often recommended for people with chronic pain conditions too, due to its anti-inflammatory effects.
Pumpkin Seeds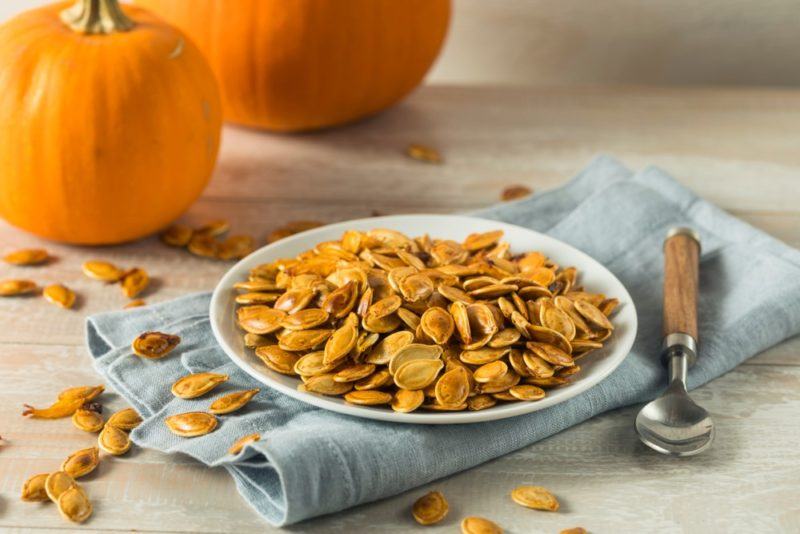 Nuts and seeds feature on many healthy foods lists. It's easy to see why too, as they're dense sources of nutrients and are incredibly easy to eat. You don't even need to use them in a meal. In many cases, you can simply grab a handful of the nuts or seeds and eat them as-is.
The nutrient balance in pumpkin seeds makes them especially powerful. You've got decent amounts of zinc, magnesium, iron, and copper. Not to mention plenty of antioxidants.
All of those nutrients are important for your brain function. For example, zinc affects nerve signaling and a zinc deficiency could increase the risk of some neurological conditions.
Nuts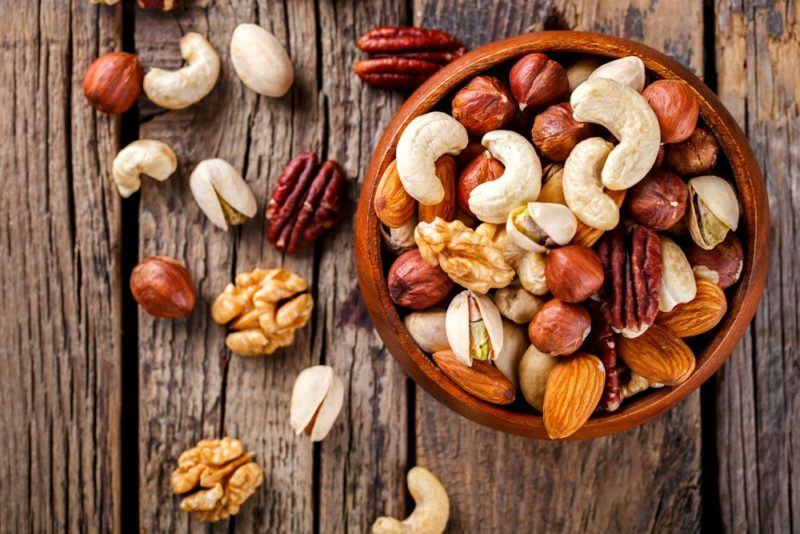 These days, the benefits of nuts are well-recognized. Most of us already see them as a nutrient-dense snack that's rich in protein. Nuts can be fantastic between meals, as they help to keep you satisfied without spiking your blood sugar.
There have also been many studies into the benefits of nuts. Some have linked nuts to improvements in memory and cognition, while others have found benefits to physical health instead. Let's not forget that nuts contain plenty of antioxidants too.
Walnuts may be the best choice for your brain, as they also contain plant-based omega-3 fatty acids. As we've already discussed, omega-3 fatty acids provide many benefits. While the plant-based form may not be as powerful as omega-3 from fish, options like nuts are perfect for anyone who doesn't like seafood or chooses not to eat it.
Coffee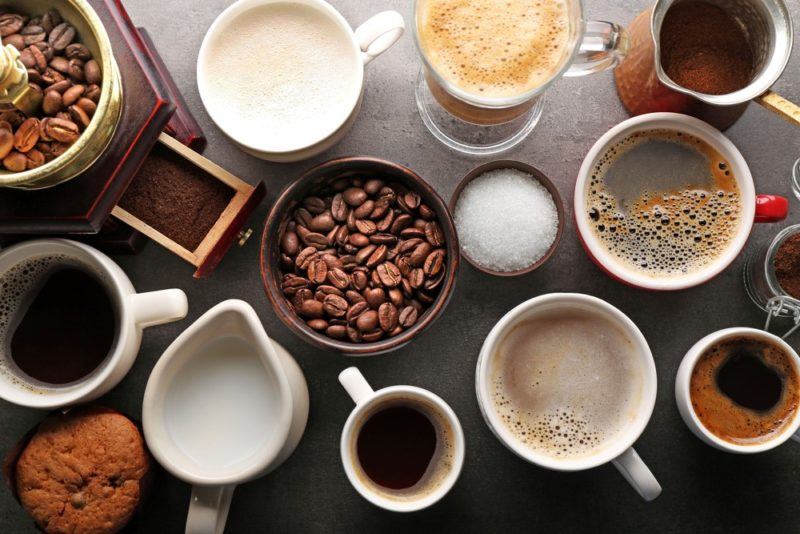 Ah coffee…
While it is a beverage rather than a type of food, coffee is also far too important to leave off this list. The drink is also much healthier than you might expect, for two reasons – the caffeine and the antioxidants.
Let's start with antioxidants. You've probably already heard about the benefits of antioxidants for health. Antioxidant-rich diets might even decrease disease risk and help you to live longer.
Coffee doesn't contain as many antioxidants as some of the power foods, like blueberries. Even so, you might be getting more antioxidants from coffee than from anywhere else, simply because of the amount that you consume.
The caffeine in coffee can be surprisingly healthy too. It helps your brain by making you more alert, improving your concentration, and promoting a positive mood.
You should still keep an eye on the amount of coffee that you drink. Most of the studies that have found benefits from drinking coffee have focused on moderate intakes. This often means no more than 3 or 4 cups per day.
If you regularly drink more than this, pay close attention to how your body responds. You might find that your last cups of coffee each day make you jittery or cause sleep problems. If that's the case, you're probably drinking coffee too late in the day or you may need to cut down.
Blueberries

We've already talked about the antioxidants in coffee. So, it shouldn't be surprising that antioxidant-rich foods are powerful for your brain as well.
Blueberries are one of the most famous choices, as they offer more antioxidants than most other foods. Some of these antioxidants may help your brain directly, such as by improving communication between cells in your brain.
There are broader effects too. Blueberries help to decrease inflammation and oxidative stress. Chronic inflammation and oxidative stress may have many negative impacts, including their contribution to brain aging.
Other Berries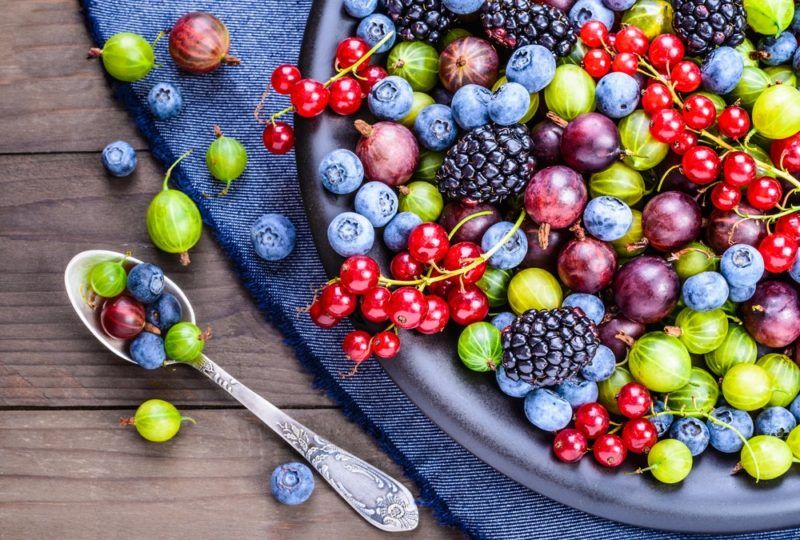 Blueberries might contain more antioxidants than other berries, but this doesn't mean you should focus on blueberries exclusively. All berries contain desirable nutrients and plant-based compounds.
The most powerful approach is to include a variety of berries in your diet. This way you access all the plant-based compounds. Try to include different colors of berries, as the pigment molecules responsible for the colors of fruit often have health benefits.
You don't need to stick to common choices like blueberries, blackberries, and strawberries. There are many unusual types of berries, including some that you can forage for. Just make sure that any berries are safe before you eat them.
Dark Chocolate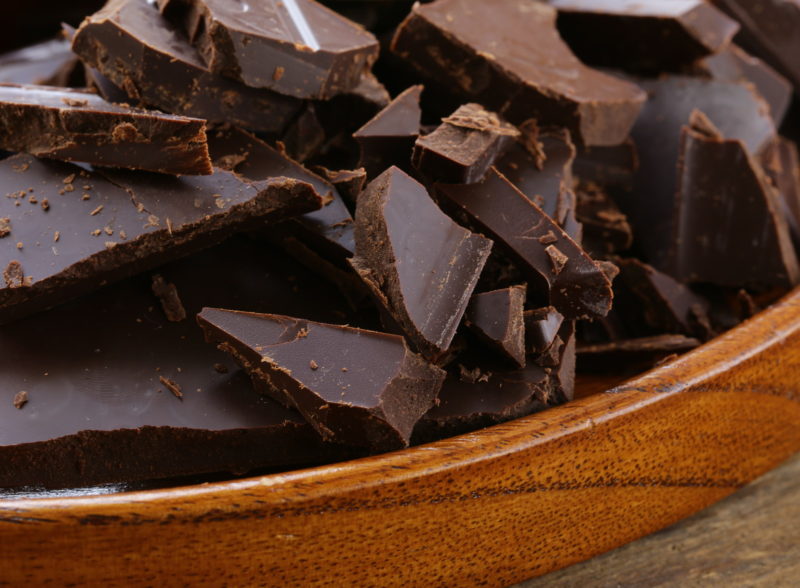 Dark chocolate is as famous as blueberries for health. Both foods contain many interesting plant-based compounds, including antioxidants.
Some of the antioxidants in dark chocolate fall into the class of flavonoids. The compounds have been linked to many benefits, including the potential to help improve memory and cognition. Don't forget that chocolate is a mood booster too. This effect shouldn't be forgotten, as your emotions can have a strong impact on how well you think.
When it comes to dark chocolate, quality matters. You need to focus on reliable brands, ones that don't use many additives and keep sugar out of their chocolate.
Also, because the benefits mostly come from the compounds in cocoa beans, you can turn to high-quality cocoa powder as well. You should look for reliable brands here too and the best products will contain cocoa powder and little else. You can then use the powder in your own recipes. 
Whole Grains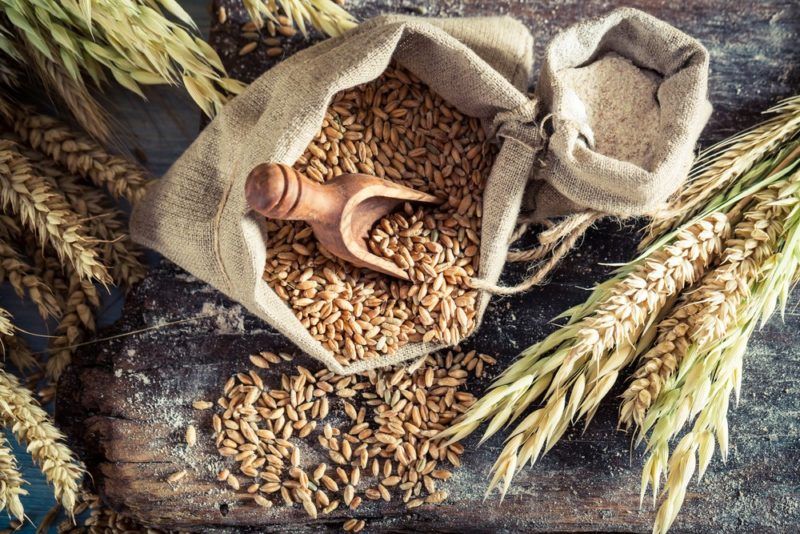 Carbohydrates has almost become a dirty word these days, as high carb diets are linked to many health problems, including chronic inflammation and obesity. Such diets won't be good for your brain either.
But, this doesn't mean that you need to cut out carbs entirely. The right carbs still have benefits. In fact, the brain uses glucose as its main energy source and glucose primarily comes from the breakdown of carbs.
The trick is to choose your carbs well. You're looking for high-quality carbs, ones that are rich in nutrients and aren't heavily processed. Whole grain foods are often the perfect choice here. This includes options like brown rice, oatmeal, and whole grain bread.
If you're buying a prepared product, like bread, pay attention to the ingredients and how it has been made. Whole grains are best when they're still intact or when they've been sprouted. Avoid recipes that first grind the grains to create flour. That process means your body will digest the grains faster, which can then lead to blood sugar spikes.
Legumes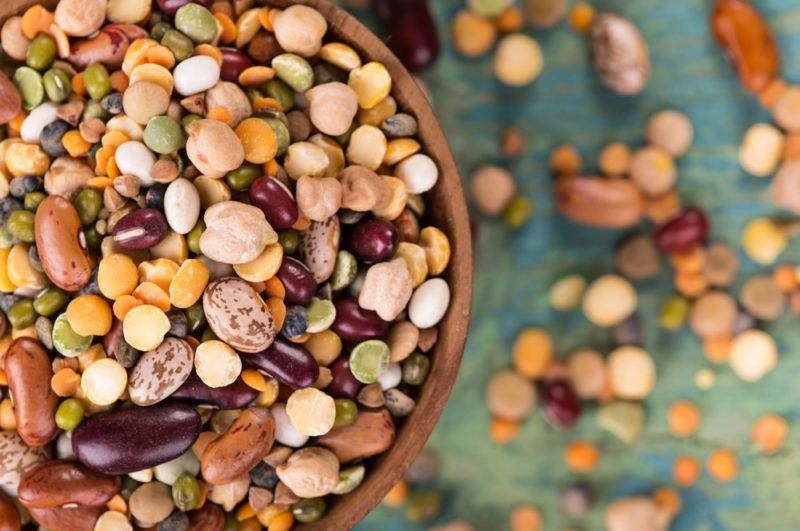 Legumes have some of the same features as whole grains. Despite being high in fiber, they also contain a decent amount of carbs. This is why they're often avoided on low-carb and keto diets.
Once again, the carb content doesn't make legumes bad for you. Instead, legumes are a fantastic source of fiber and plant-based protein. They're packed with nutrients too, including magnesium, iron, zinc, vitamin K, and B vitamins. It's easy to see how some of these could affect your brain function.
Besides, legumes are often inexpensive. They last a long time too, which makes them perfect as a survival food.
Beets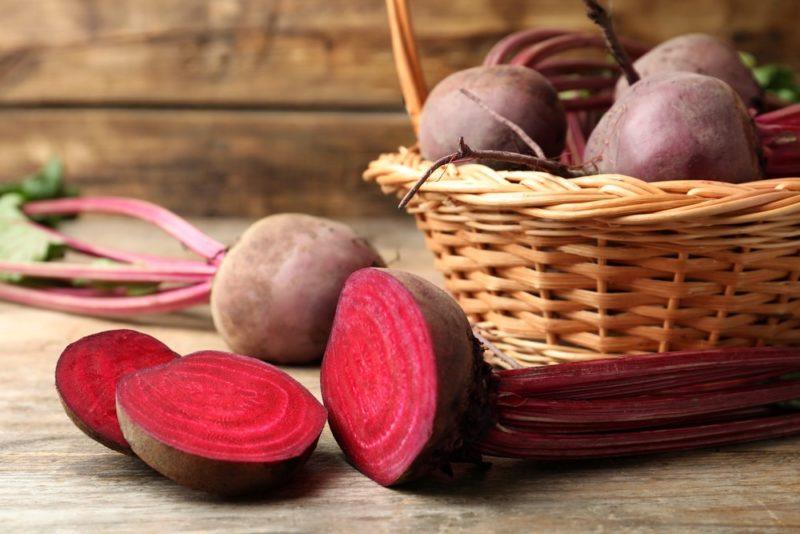 Beets are well-known for their bright red color. They're also a low-calorie nutrient-dense food, which makes them perfect for many diets. Not surprisingly, they're high in antioxidants and anti-inflammatory compounds.
Perhaps the most interesting aspect is the nitrates. Nitrogen isn't always seen as a good thing, but nitrogen in whole foods can have benefits. In this case, the nitrates help to dilate blood vessels. By doing so, they promote blood flow, which can lead to more blood in the brain.
Cruciferous Vegetables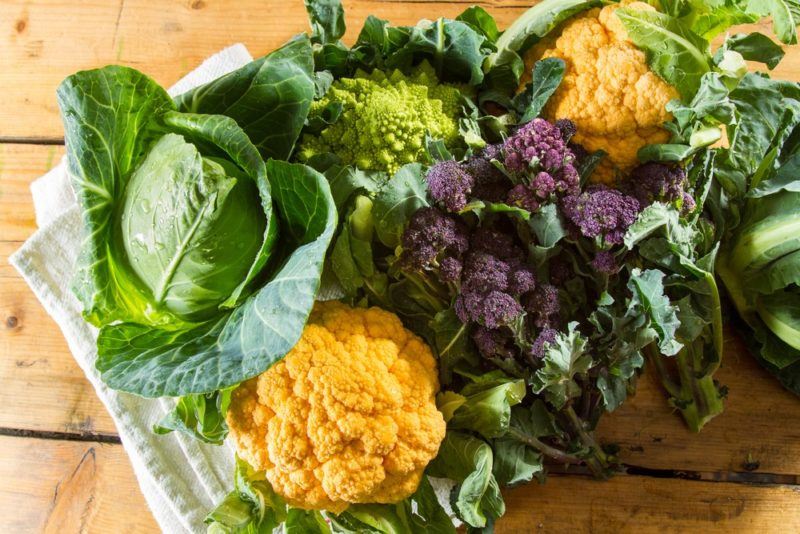 We all know that vegetables are good for us. Some types, however, are better than others. Cruciferous vegetables top the list for healthy vegetables. They've been researched time and time again and have been linked to all sorts of different benefits.
Some of those benefits come from the nutrients. For example, many of these vegetables are high in vitamin K, which may help with brain function and memory.
Other advantages come from different compounds, including ones with anti-inflammatory and antioxidant properties. After all, too much oxidation or inflammation can have widespread negative effects throughout the body.
There have also been studies that link regular cruciferous vegetable consumption to improvements in cognitive function. The glucosinolate in cruciferous vegetables may be a key reason for this effect.
Plus, there's no shortage of cruciferous vegetables to choose from. The family includes foods like cauliflower, broccoli, and brussels sprouts, along with dark leafy greens like kale and bok choy.
Eggs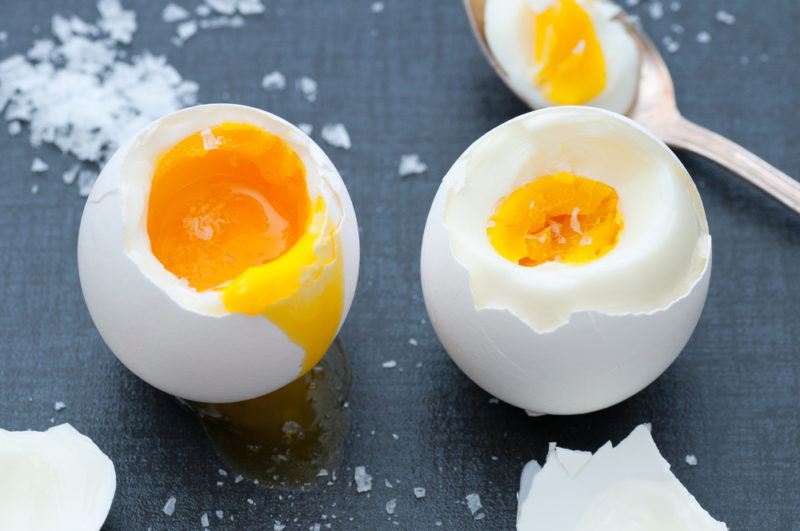 We can't forget about eggs either. They're far too important to leave off a healthy food list.
They're also interesting, as eggs once had a poor reputation. Because of their cholesterol content, they were seen as bad for heart health and something to be avoided. We now know that eggs have many more advantages than disadvantages.
Besides, cholesterol doesn't just come from our diet. It's also something that our bodies make. The amount of cholesterol we produce is partly influenced by the amount that we take in. So, cutting down on dietary cholesterol doesn't necessarily mean that you'll have less cholesterol in your body.
Eggs have many implications for your brain. They contain some important nutrients, including choline and various B vitamins. The choline may be the most important, as this nutrient is uncommon in food. Your choline intake influences the amount of acetylcholine in your body. This neurotransmitter helps regulate some brain functions, including your mood and memory.
Don't forget about the B vitamins either. Getting enough B vitamins in your diet each day could even decrease the risk of cognitive decline later in life.
Avocados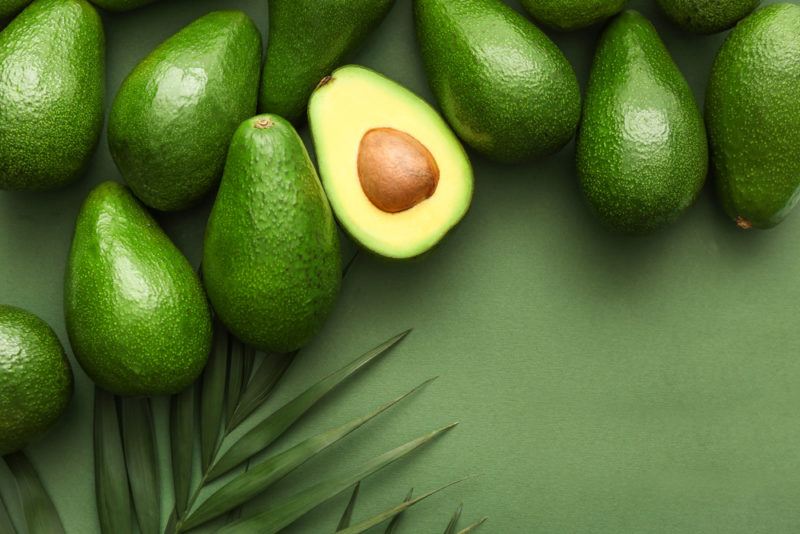 Fat might have a negative reputation, but it isn't all bad. Quite the opposite, in fact. Some types of fat can be very good for you. Monounsaturated fat is one of the best types and this is what you find in avocados.
This type of fat has been linked to decreased blood pressure. That effect is important, as high blood pressure is associated with stress and cognitive issues.
The potassium in avocados may have a similar effect on blood pressure. And, of course, there are many other beneficial nutrients too. These are all critical. They give your brain the chemicals it needs to function well.
Soy Products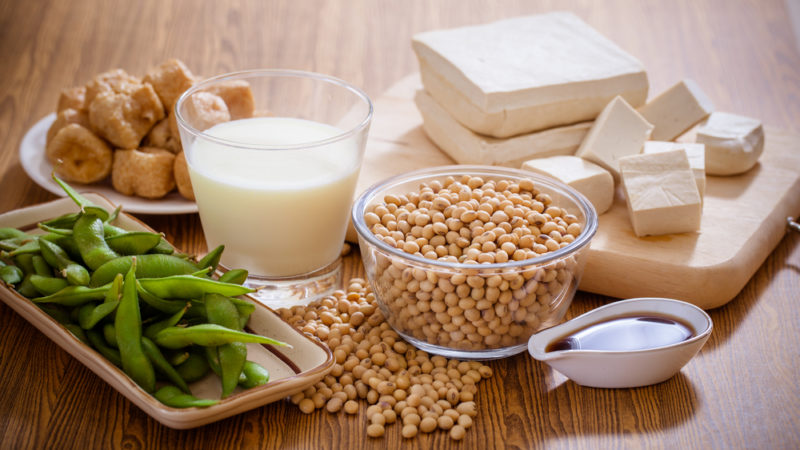 Soy is an interesting addition to this list. It remains a highly controversial ingredient. Among other things, people are worried about the presence of phytoestrogens, the potential to increase cancer risk, the presence of antinutrients, and genetic modification.
At the same time, soy is associated with many benefits. It is a nutritious legume, a plant-based source of protein, and can improve health in a variety of ways.
The nutrients and polyphenols in soy are highly relevant to your brain. Plus, it's easy to get soy into your diet. There are plenty of soy products to choose from, including tofu, vegan meat alternatives, and some fermented options like tempeh.
There isn't much evidence for the apparent issues with soy. Most problems only emerge when people have consumed large quantities, which simply means that you shouldn't overdo it with soy (the same as with any other food). Soy might be a poor choice for some health conditions, including those that relate to hormones. Then again, few foods are an ideal choice for everyone.
In the end, you'll need to decide for yourself. Perhaps you could try soy for a while and see how your body and brain react. If you see any problems, it's easy enough to stop eating soy. You never know, you might see clear benefits from the legume.
Fermented Foods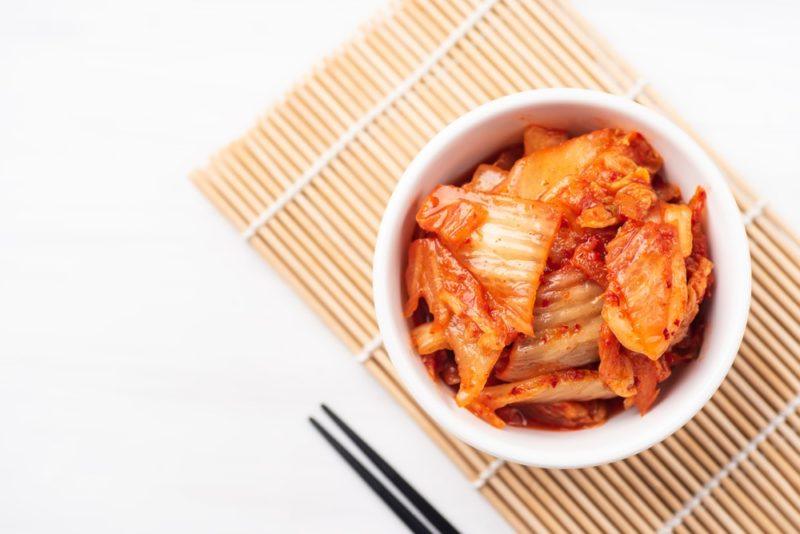 Fermentation is more than just a method of preserving food. The process increases the concentration of beneficial bacteria at the same time. You end up with probiotics, which are live cultures of beneficial bacteria that you eat. Doing so may help to increase the beneficial bacteria in your gut.
Probiotics have become a hot topic, as scientists are beginning to understand the role that our gut plays in our health. It turns out that the bacteria in our gut can influence many aspects of our health, including our brain function. How's that for amazing?
There are many fermented foods and drinks for you to try too, including sauerkraut, yogurt, kefir, kimchi, and natto. It's best to choose a variety, as each fermented food will contain different bacteria.
Be sure to read product labels carefully if you're buying the food rather than making it yourself. While fermented foods often contain probiotics, this isn't always the case. The healthy bacteria may have been killed through heat treatment. So, look for products that say they contain 'live cultures', 'probiotics', or something similar.
Tomatoes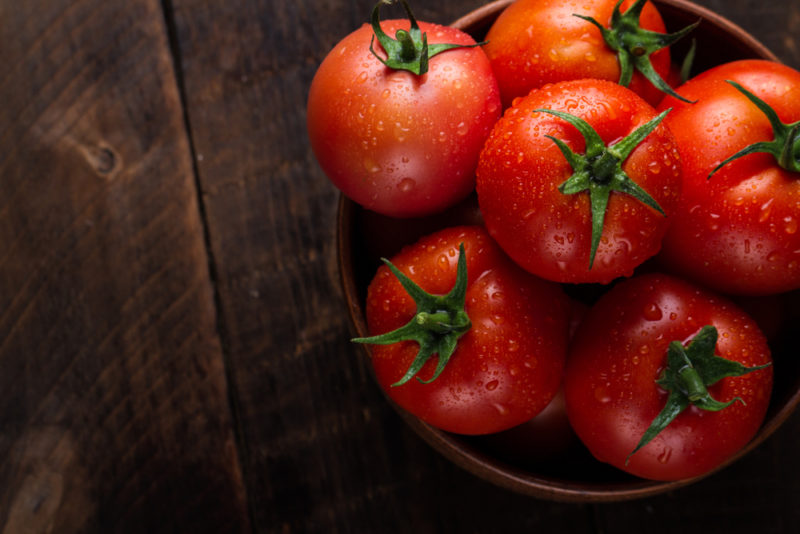 The benefits of tomatoes don't just come from their nutrients. Tomatoes also contain a powerful antioxidant called lycopene. This isn't a common antioxidant, although there are a few other lycopene rich foods that you can try.
Like other antioxidants, lycopene helps to reduce oxidative stress in the body. This is important for your brain, as oxidative stress can lead to free radical damage, which is then linked to cognitive decline.
Tomatoes are also an easy way to improve your brain health, as you can eat them as-is or include them as an ingredient in meals. You could even turn to options like tomato puree, tomato paste, and sundried tomatoes.
Watermelon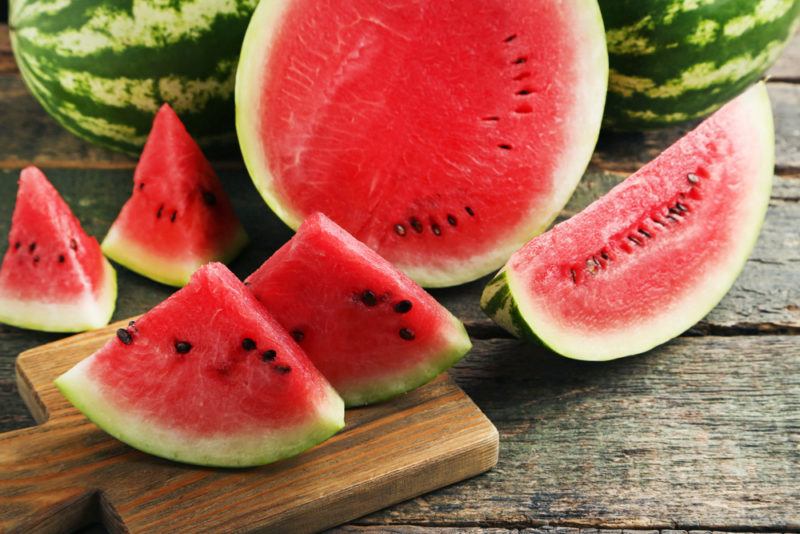 Watermelon is another source of lycopene. The fruit also has another advantage – its water content.
Water isn't highlighted enough when we talk about brain function. Sure, there are countless foods, drinks, and supplements that can make us think better, but we can't forget the basics either.
Staying hydrated is absolutely essential for keeping your brain functioning well. This isn't something that you can afford to skip. Drinking water should be your first choice, but water-rich foods like watermelon can be a viable approach too.
Salads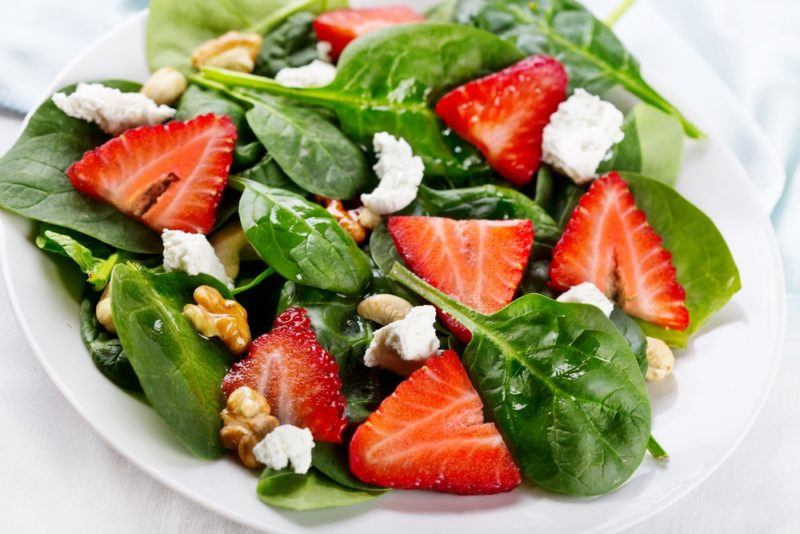 So far we've talked about a variety of ingredients that can help with your brain function. Many of these can be easily enjoyed on their own. You can also turn to meals that combine multiple ingredients for brain health.
Salads are one of the best options. Many salads provide a selection of dark leafy greens and other vegetables. Nuts and seeds can feature too, along with herbs, which can help your brain as well.
Let's not forget the salad dressing either. Some oils have a powerful balance of fatty acids. Olive oil is a classic example. This is high in antioxidants too, especially if you focus on extra virgin olive oil.
Salad dressings that rely on vegetable oil can be healthy too. These are often good choices for vitamin E, which is another antioxidant.
Whole Grain Sandwiches and Wraps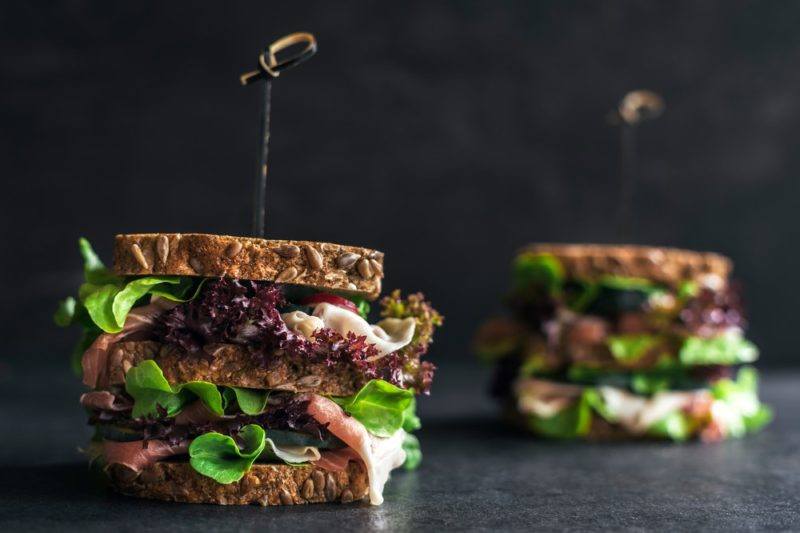 With all the concern about carbs, it's easy to assume sandwiches and wraps are poor choices. Yet, they're actually fantastic ways to boost your brain health, as you can combine many nutritious ingredients into a single meal.
Besides, as we discussed earlier, whole grain foods can be a crucial part of a healthy diet anyway.
When building a healthy sandwich, your first consideration should be the bread or bread alternative that you use. Look for a high-quality product that isn't heavily processed. Sprouted bread or homemade multigrain bread are some of the best choices. There are gluten-free options too.
Then focus on the ingredients. You might include a variety of the power foods that we've highlighted on this list, including eggs, avocados, tomatoes, leafy greens, and more. You can even add nuts or fermented foods to your sandwich to make it stand out.
Stews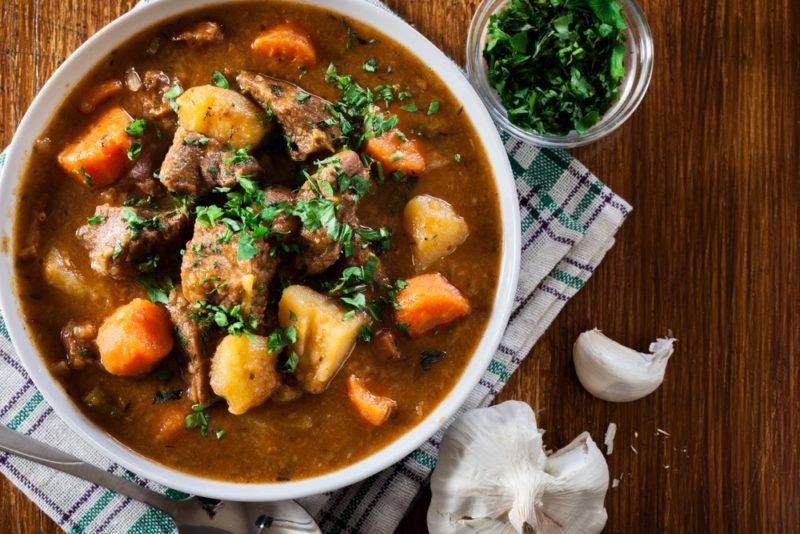 Stews can be fantastic too. Just like with sandwiches and salads, you get to combine a selection of different ingredients in a single meal. This time, some type of protein normally takes the fore, such as beans or meat.
Stews are an easy way to increase your vegetable intake, as the vegetables end up immersed in a rich sauce, making them easy to eat. You can heavily rely on herbs and spices too. These are often potent sources of plant-based compounds.
Think about turmeric, for example. This simple spice has been linked to countless benefits for the brain. You wouldn't eat the spice on its own, but it is an easy ingredient in curries and stews.
Some Keto Foods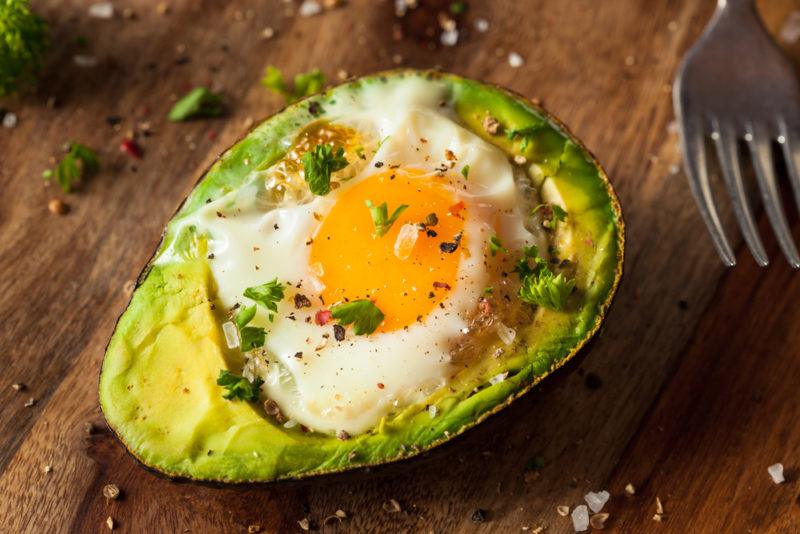 Following a keto diet could help with your brain function in a variety of ways. The approach is interesting, as you're changing the main source of energy your body uses from glucose to fat instead. Doing so has a range of direct and indirect effects throughout your body.
Some keto foods and ingredients are especially notable for your mind too, including salmon, coconut oil, and eggs. Coconut oil is popular because it contains a large amount of medium-chain triglycerides (also called MCTs). These are processed differently than other types of fat and may directly help with cognition (you can even find MCT oil, which is sometimes used in keto foods too).
The ingredients used in keto means that many keto foods can be fantastic for your brain health. Of course, you'll still need to choose well. Focus on recipes that rely on whole food ingredients and are minimally processed.
Also be aware that the benefits will be more pronounced if you're following a keto diet. If you're not, you should pay close attention to your calorie intake. It's easy to eat too much keto food, as many of the recipes are high in calories.