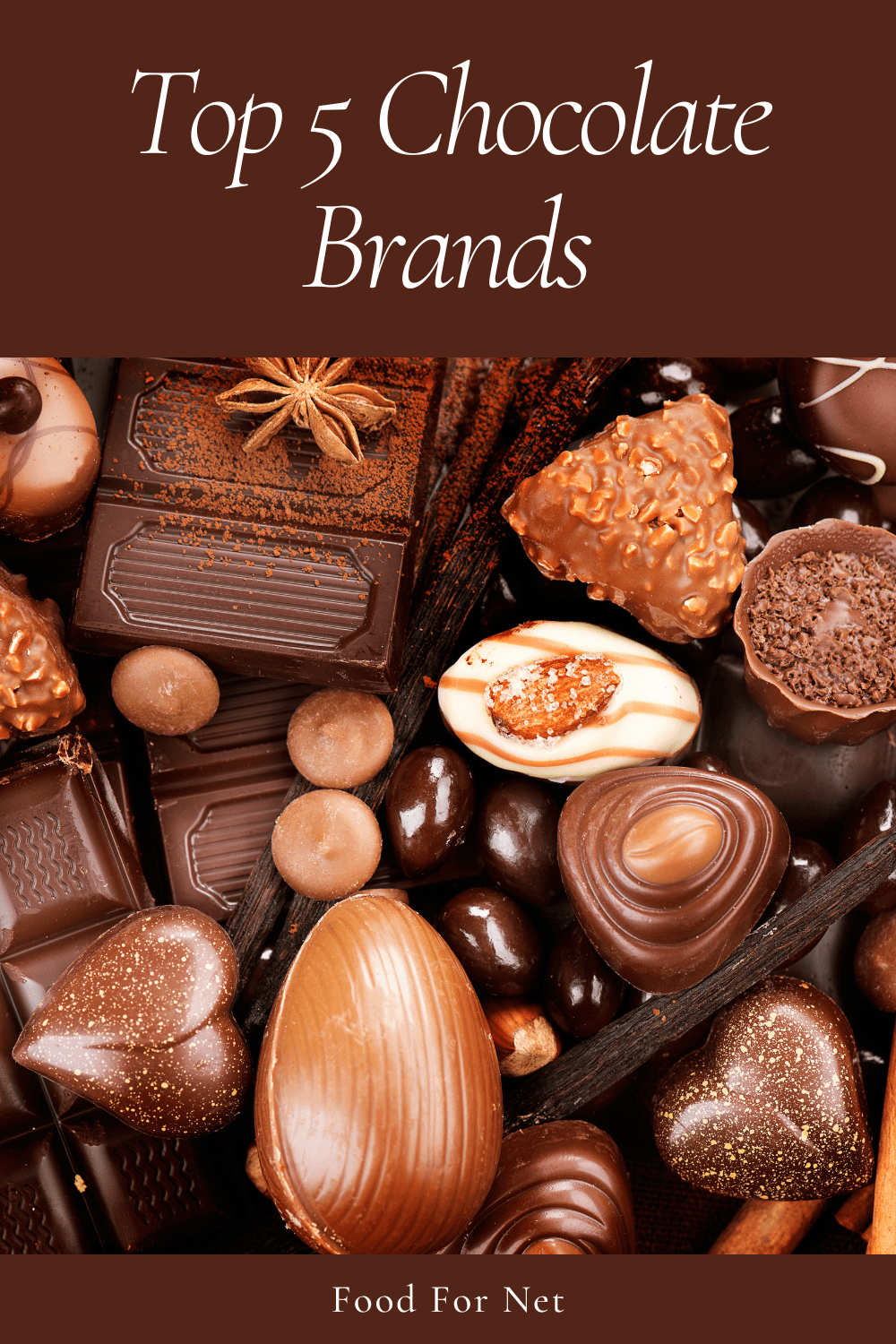 Chocolate is easily one of the most popular snacks in the world. It's sweet and decadent, and the variations are endless. Chocolate can be as straightforward or as complex as you want and you can mix it with thousands of things. No wonder we never get tired of chocolate! Tasty chocolate is easy enough to find, but the best chocolate brands will keep your attention for repeat buys due to brand loyalty.
Most of the time, it's the same brands on display with their most popular chocolate bar styles and flavors. These products make a great treat and you can't beat the reasonable price and the incredible convenience.
Are these really the best chocolate brands out there, though? There's no doubt they're fun and tasty. But if you open the door to the next level of chocolate, there's a whole world of superior flavors and unmatched quality out there. Some are available in stores if you look in the right places, but they're also pretty accessible online if you don't mind waiting a little for shipping.
An added benefit of higher-quality chocolate often uses healthier ingredients as well. Milk chocolate products will always contain sugar, but there are certainly some brands out there that are healthier than others.
The Best Chocolate Brands
1. Godiva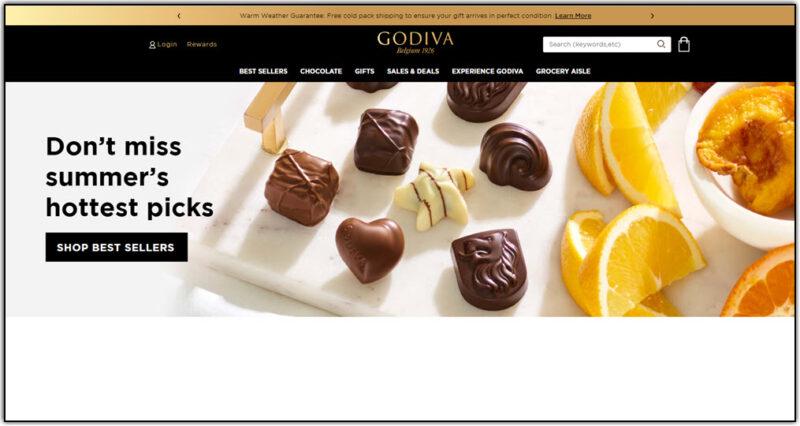 Godiva is a long-time leader in the world of luxury chocolate. Their creamy, decadent Belgium chocolate is highly sought-after and they have so many varieties that you'll never get bored! In addition to good old classic milk chocolate, they have dark chocolate, biscuits, truffles, and more. They also have plenty of fun recipes to try if you want to make something unique with their chocolates.
While their plain chocolate is an amazing, simple treat, their best-selling products are their iconic gift boxes with a variety of fancy pieces to choose from. Often these boxes contain a variety within themselves, from white chocolate and dark chocolate combinations to pieces with fillings, drizzles, sprinkles, nuts, and more.
Their signature truffles collection is particularly popular, as is their nut and caramel gift box. These make the perfect gift for any chocolate-loving friend or loved one, or a nice treat for yourself! They also have some sweet and decadent coffee flavors available if you want to enjoy their chocolatey goodness in even more ways!
2. Ferrero Rocher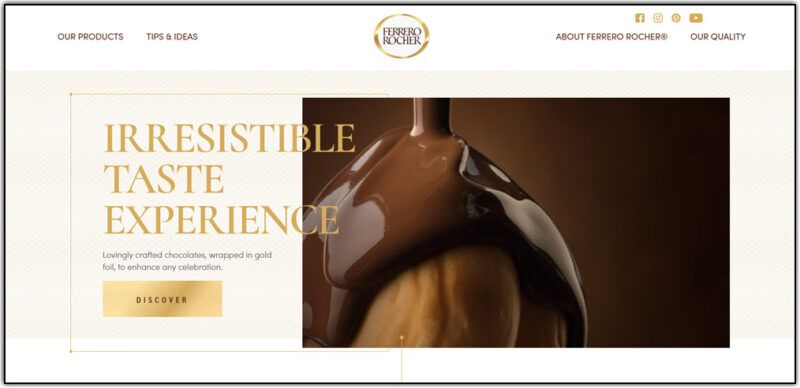 Ferrero Rocher is another leader in the world of fine and fancy chocolate. Extremely well-known for decadent, hazel-nutty, bite-sized pieces, their flavors and quality are unmatched. They offer the perfect way to celebrate just about any occasion, and they make the most spectacular gifts.
Their delicious little chocolate pieces come in boxes as small as three, or you can get up to 30 or more pieces in a single container, depending on what you want. For a more moderate gift, they have several sizes in between as well.
Ferrero Rocher is a lovingly crafted Italian chocolate that was born in 1982 after a long process of development and research. The result was immediately excellent and it's been recognized as a leader in the chocolate industry ever since – from the unique flavor to the distinct, transparent box.
Although their famously round and gold-wrapped bites are their signature, it's not all they offer. Their Golden Gallery Signature collection offers an assortment of unique chocolates with a variety of flavors. It's the perfect variety box for a party, a personal treat, or a special gift.
3. Prestat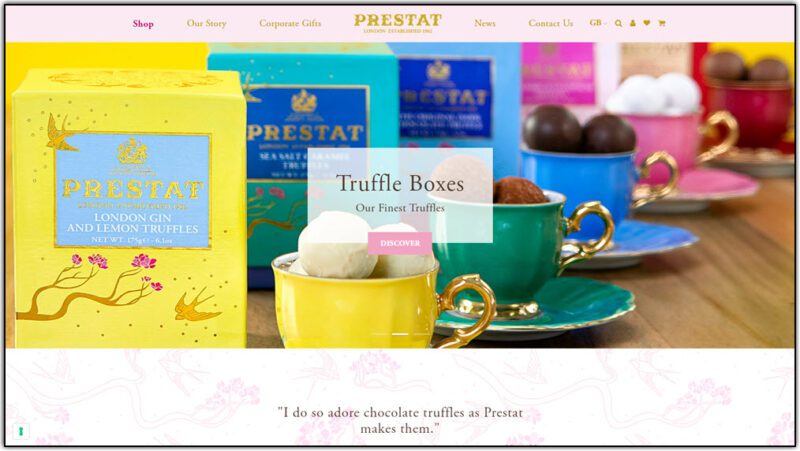 Prestat was founded in 1902 by Antoine Dufour, also known as the inventor of the truffle. The first shop was located in Central London on South Molton Street. Prestat has gone on to have a long list of famous and royal fans, but it all started with Roald Dahl, author of the famous "Charlie and the Chocolate Factory."
He loved the Prestat truffle so much that he gave it a major role in his novel "My Uncle Oswald." They've also been supplying chocolate to both nobility and royalty for many years. In 1975, they were awarded Royal Warrant as purveyors of chocolates to Her Majesty The Queen. This is a huge accomplishment and a highly distinguished award.
It's for this reason among others that they are often recognized as the best chocolates in the world. In addition to their amazing and world-famous truffles, you can find chocolate bars and box collections in a variety of unique and interesting flavors and styles. You can also get some cocoa beans from them if you'd like to try their flavors in the form of some decadent coffee.
4. La Maison du Chocolat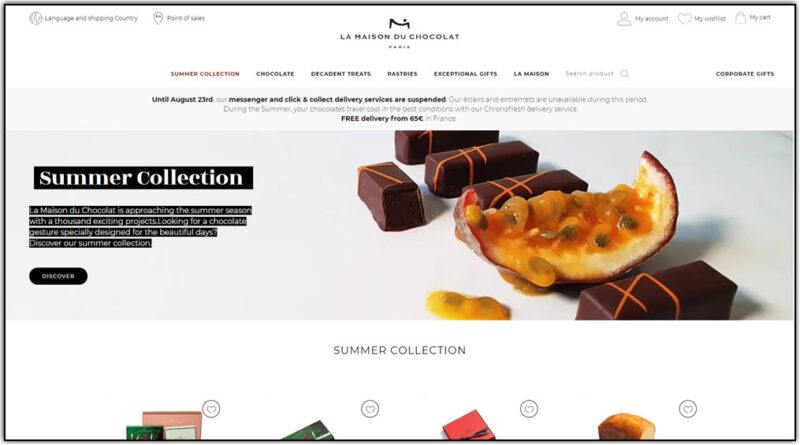 La Maison du Chocolat is dedicated to the creation of delicious, top-notch chocolate. They're passionate about chocolate and they want to share the beauty that they find in it. The company was started by a creative chocolate maker named Robert Linxe. Today, the core team consists of multiple geniuses who all share a love and passion for fine, lovingly crafted chocolate delights.
At La Maison du Chocolat, they never stop creating. They always want to break the mold and discover something brand new. This is obvious even in their signature style – combining the finest pieces of cacao with a few delicious grams of praline or ganache for the perfect finishing touch.
You can get their decedent chocolates in a variety of collections, with anywhere from 2 to 40 pieces. These are great for personal treats, corporate gifts, or a special collection gifted to a special someone. Flavors vary, with some boxes containing a mix and some having a theme – such as the fruits box. These chocolates are filled with an array of sweet and creamy fruity centers.
5. Guylian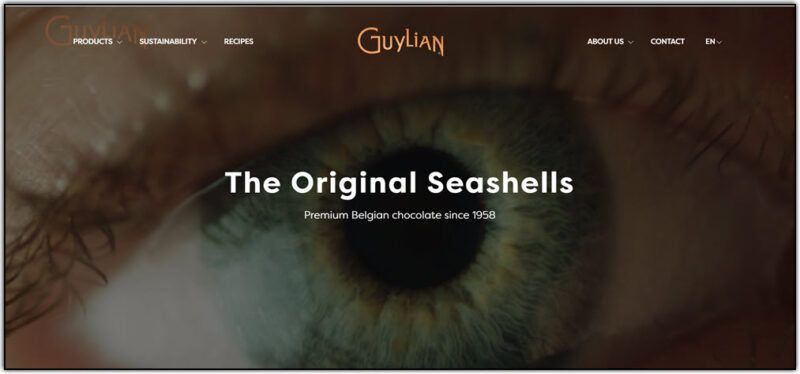 Guylian has been creating premium Belgian chocolate since 1958 and is known for making the original seashells. Seashell chocolates are popular because they are not only delicious but they have an amazing presentation. The shapes are lovely and the texture is even lovelier. The style also offers a great opportunity to swirl both colors and flavors together.
In addition to their classic seashells, they have seahorses and plain chocolate tablets if you want something simpler. They're also entirely committed to sustainability. They've created an ethical and responsible product chain that they're proud to maintain and are proud to use 100 percent fairtrade cacao in all of their chocolate products.
They also have a nice collection of recipes on their site if you're looking for a little inspiration. These show you how to use their chocolates in a variety of amazing desserts such as cakes, pies, tiramisu, and more.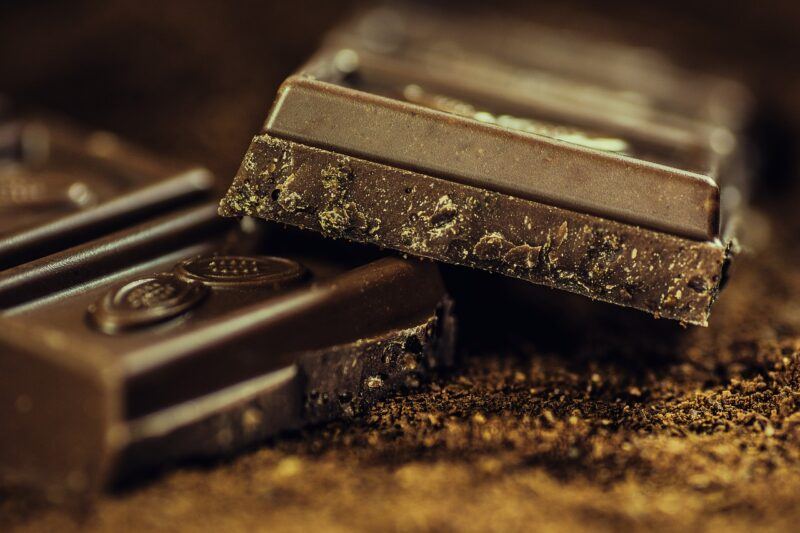 Fun Things to do With A Chocolate Bar
There's no denying that chocolate, in any form, is a delicious and irresistible treat. Many like it on its own and there's a wonderful charm to a simple block of milk chocolate. But – there are so many other fun things you can do with chocolate. It's fun to mix things up sometimes and chocolate offers so many options.
Chocolate Bark
Chocolate bark is amazing because it's so versatile. It's easy to make and you can switch up just a few ingredients to create new flavors all the time. This page has a few fun combos to get you started.
Here, you'll find nine recipes, all similar in nature but with different flavors. Some of the variations include peanut butter, cookies and cream, peppermint, and almond. The winter bark is a particularly popular recipe, especially in the colder weather, as it gives off a festive, marbled look.
Once you master the basics of chocolate bark, you can create just about any flavor you can imagine with the right ingredients!
Chocolate Ganache
Chocolate ganache is another versatile treat that can be enjoyed on its own or mixed with a variety of things for more complex desserts. This recipe offers a fast, three-ingredient method that calls for heavy cream, dark rum, and your chocolate of choice. They suggest a bittersweet variety, but it's entirely up to you!
It takes only a few minutes to make and there are endless ways to enjoy it. Scoop it up and enjoy it right from the spoon, or add it to your favorite dessert.
Some things you can make with your new homemade ganache include cake icing, as a frosting for anything, or even in truffles or baked goods. It can go inside a cake or be mixed with nuts and other ingredients for a pudding-style treat.
If you need or want an alcohol-free version you can try a sweet substitute like honey, agave, or maple syrup. You might just need to play around with the ratios to get the right consistency.