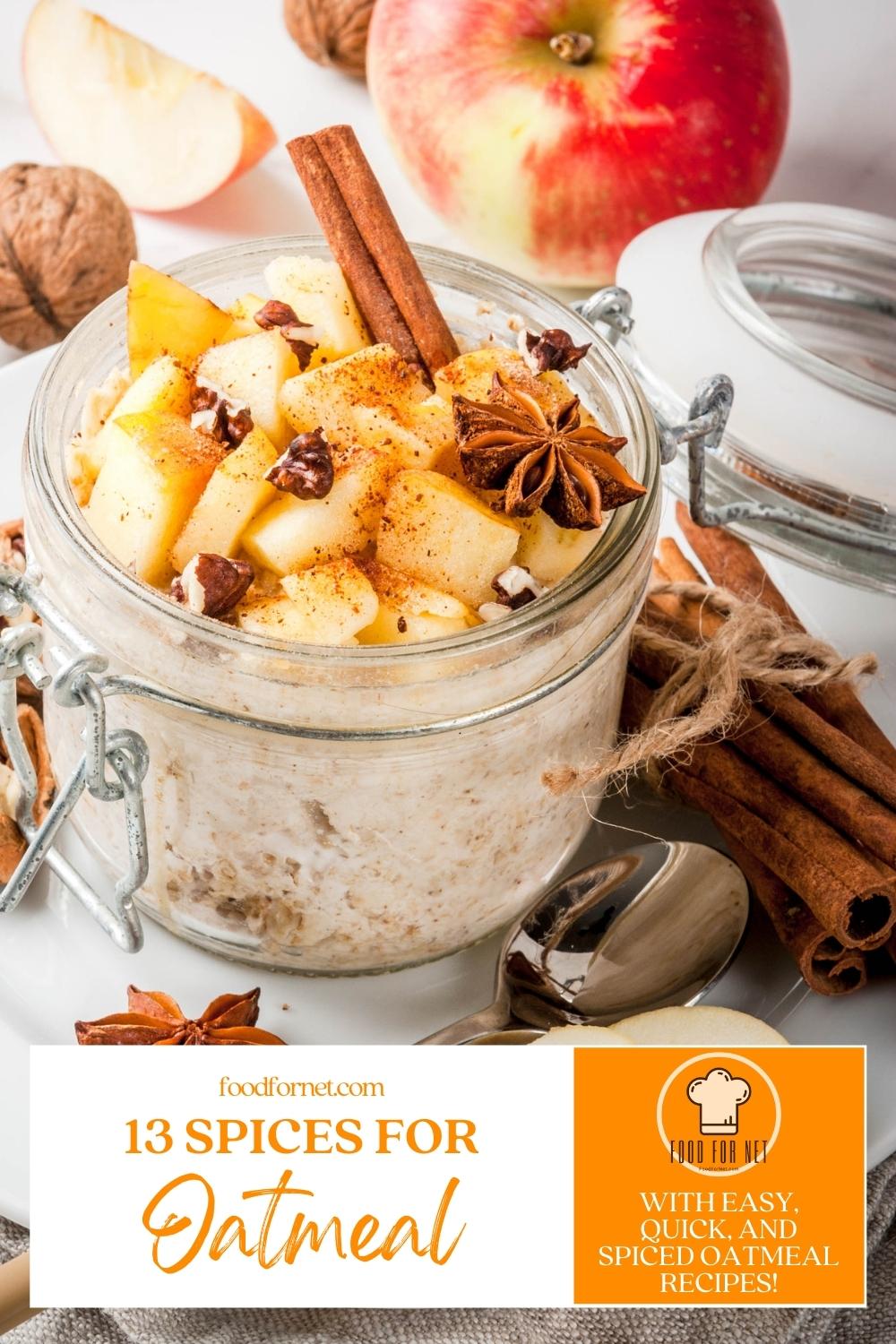 Oatmeal is good for you. That we can surely agree on. It's nutritionally rich and really does a lot of good for your health. That is until you load your oatmeal with heaps of sugar, salt, or other additives! Sure, we would of course love to flavor it up but why not go for natural flavor boosters, instead? For one, you can use spices for oatmeal and make it taste absolutely good!
Plain oatmeal on its own is rather bland with just hints of earthy tones to it. But this actually makes them great flavor absorbers. They easily take on the flavor of whatever you cook or mix them with. So, suffice it to say, you can basically do anything with oatmeal! You can take the sweet route and add honey, cinnamon, and perhaps some nuts, too. Or you can go savory and add veggies, chicken bits, and turmeric. You can even make power bowls with oatmeal. And of course, oatmeal cookies, right?
However you want your oatmeal, remember that you can flavor them up without going overboard with sugar or salt. It really is a matter of playing with different herbs and spices until you nail that one perfect recipe that really does it for you. You might even use a few rare spices. This way, you can keep your oatmeal wholesome and easily reaps all the health benefits that come with it.
It helps of course that there are many oatmeal recipes online that you can try to see how different spices combination works in actual reality. Because come on, you can't just go mini miny mo at your rack of spices and just dump it in your oatmeal. Well, actually you can. But why not go for one that's already been tried and tested, right?
So, to not keep you waiting, here's the list of spices for oatmeal that you can experiment on. Each spice on the list comes with a recipe to give you an idea of how the spices work.
Spices for Oatmeal (With Pictures!)
Allspice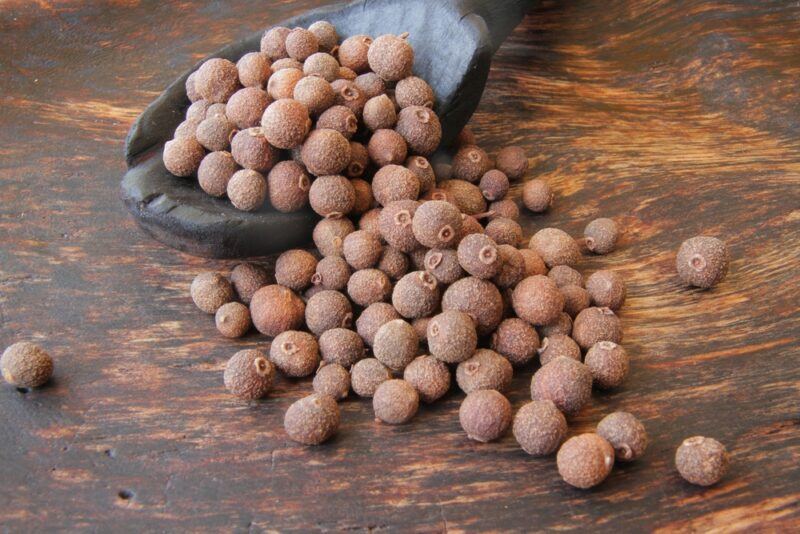 Allspice, as the name suggests, tastes like a combination of many spices including cinnamon, cloves, and nutmeg. This spice, also known as Jamaica pepper is the dried unripe berry of a tree.
Allspice contains many plant compounds that may help in fighting cancer. This is of course, on top of its anti-inflammatory and antioxidant properties.
Craving for that gingerbread taste? Well, here's a Gingerbread Oatmeal to fix that craving. The spices that include allspice, cloves, ground ginger, cinnamon, and nutmeg, are combined with molasses. And mind you, this flavor combo is one for the books. You'd be surprised at how molasses sort of marry the creaminess and spiciness together in one beautiful oatmeal dish.
Cardamom pods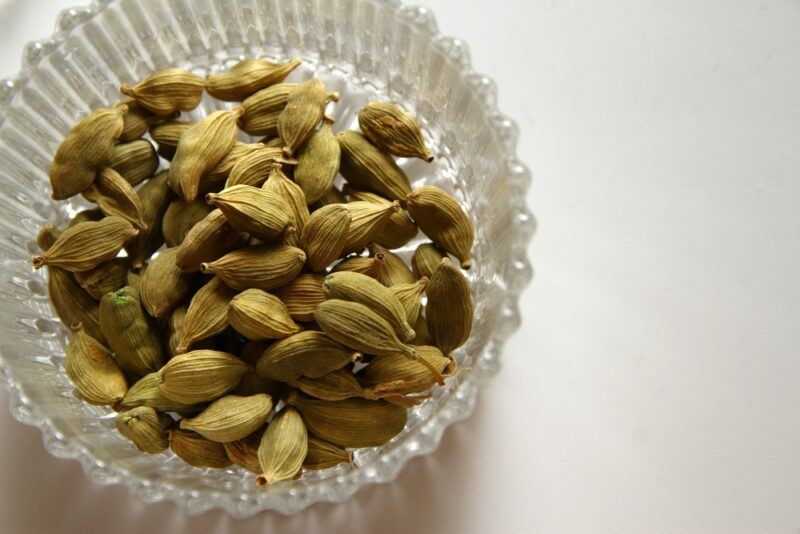 Aside from cardamom's distinct aroma, it also tastes somewhat fruity and piney with hints of menthol. It is also sometimes referred to as cardamon or simply cardamom and is a native to India and Indonesia.
Cardamom is particularly a good source of potassium, magnesium, and calcium. We know that potassium for one is vital in controlling blood pressure and heart rate.
To spice up your mornings why not try this Chai-Spiced Oatmeal with Caramelized Apples. Cardamom, cinnamon, ground ginger, cloves, nutmeg – sounds pretty amazing already, right? Well, wait till you topped it with caramelized apples cooked with coconut milk and vanilla extract.
Star Anise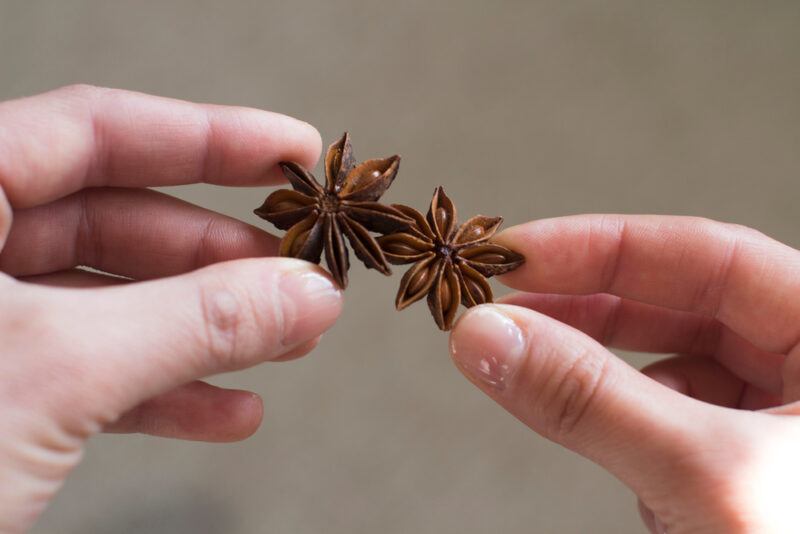 Star anise has a sweet and licorice-like taste. Others even compare it to aniseed flavor. It's considered to be a warm spice that imparts a richness to dishes. It's also sometimes called staranise or star of aniseed and is a native spice from Vietnam and China.
Using dried fruits and nuts to topped oatmeal is of course a great way to add flavor and texture as well. But the main flavor booster for this oatmeal recipe is the spice combination that includes star anise, cinnamon, and cardamom.
Sumac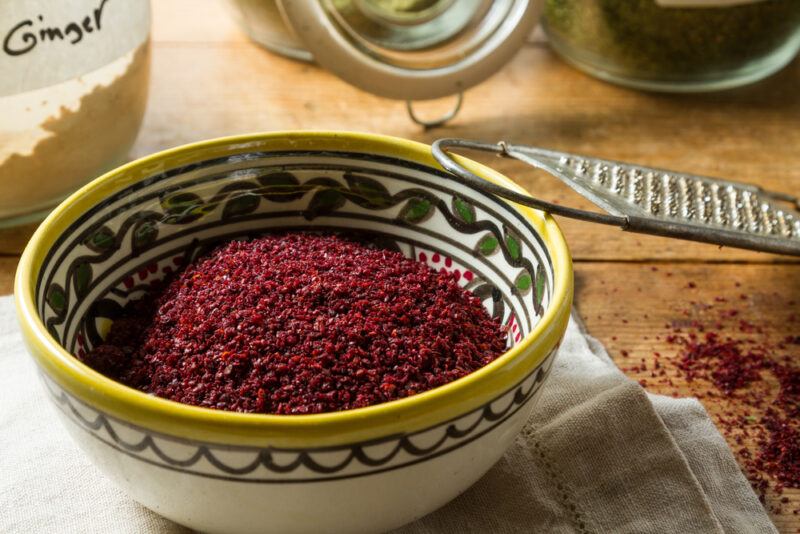 Sumac's taste can be compared to that of lemon's, particularly its tartness. Its acidity is beautifully balanced by its fruity profile. This dark red powder is the grounded dried berries of a wildflower called sumac.
This spice is particularly rich in many antioxidant compounds that contributed to its many therapeutic health benefits.
This Porridge with Roasted Strawberries is quite simple. It's pretty much your usual oatmeal except this one's secret flavor booster is the roasted strawberries. First off, it's roasted, so expect some really beautiful flavor there, then add the fact that it's beautifully seasoned with sumac, mint, and vanilla.
Fennel seeds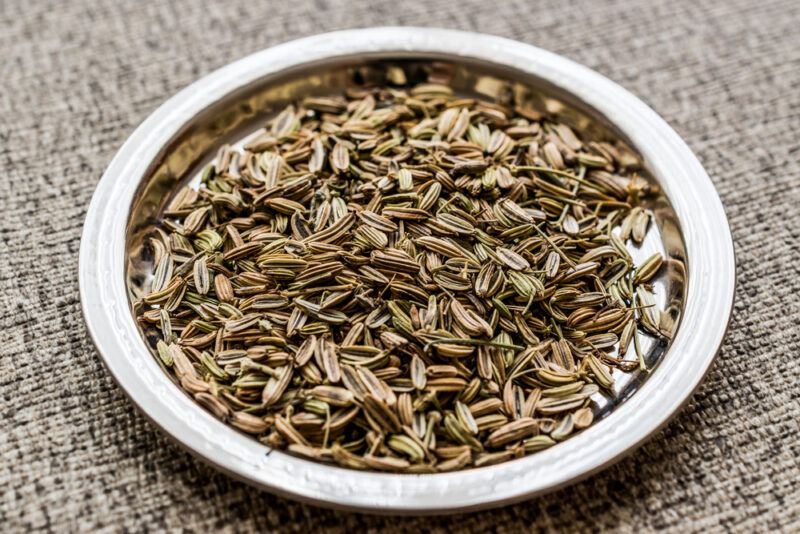 Fennel seeds' flavor is quite reminiscent of licorice with a slightly sweet taste and aroma. These seeds came from the fennel plant whose bulb, stalk, and even the feathery fronds are all edible. Fennel is native to Southern Europe.
In addition to some vitamins and minerals, fennel seeds also have polyphenols which are micronutrients that are naturally occurring in plants.
Here's another savory oatmeal dish that is both spiced but is still quite light, making it just the perfect breaky to start a laidback morning. Grounded fennel seeds and garam masala is used to season the oats. The green chili is optional, but I suggest that you try it first. And it may sound weird but a squeeze of lemon really completes this one.
Saffron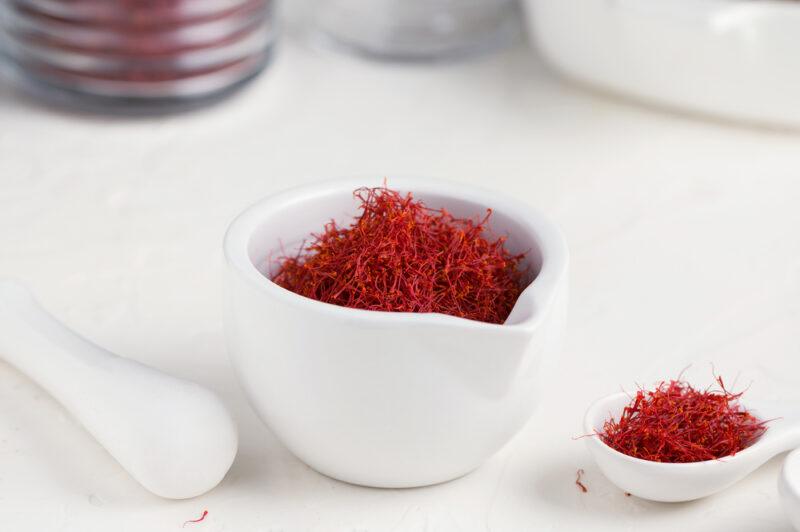 Saffron has an earthy, sweet, and floral taste. This spice came from the flower of Crocus sativus. Its stigma and styles which are called threads are collected and then dried. This spice is believed to be native to the Mediterranean and Western Asia.
Saffron is particularly rich in many plant compounds that act as antioxidants that fight free radicals and oxidative stress.
Here's a vegan-friendly oatmeal that is not only easy to make but is also packed with health benefits. It has saffron, cinnamon, and cardamom that absolutely works with grated fresh ginger and turmeric. Using Shilajit (a sticky substance with calming effects that is commonly used in Ayurvedic medicine) is optional, but is really interesting to try as well.
Turmeric powder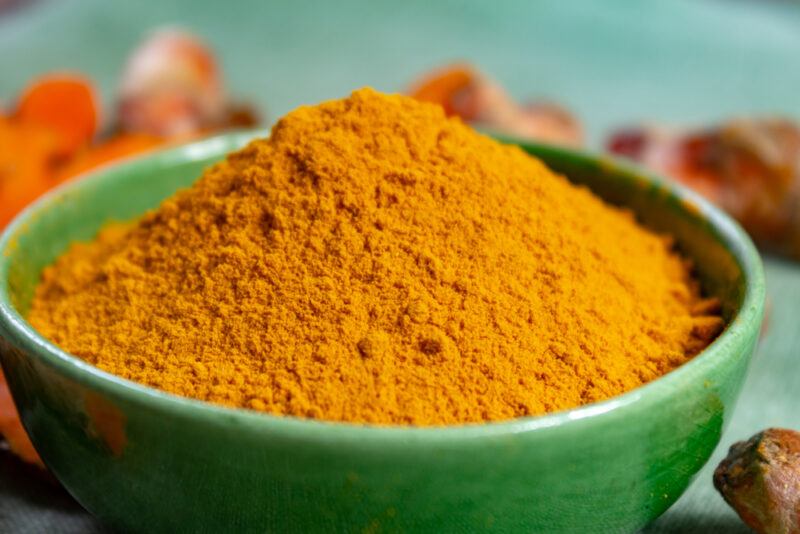 Turmeric powder has an earthy flavor with a bitter, woody, and spicy taste. This golden spice is derived from turmeric rhizomes that are dried and then grounded into a powder. This spice is native to South Asia.
Turmeric is known for its curcumin content which has anti-inflammatory and antioxidant properties. It's comforting to know that the medicinal properties of turmeric have been known for thousands of years already.
This golden oatmeal will go perfect with practically any toppings – you can go all fruity or nutty or even a combination of both. The oatmeal is simply seasoned with turmeric powder, cinnamon, ground ginger, black pepper, and vanilla extract. Now that's one anti-inflammatory breakfast for sure!
Za'atar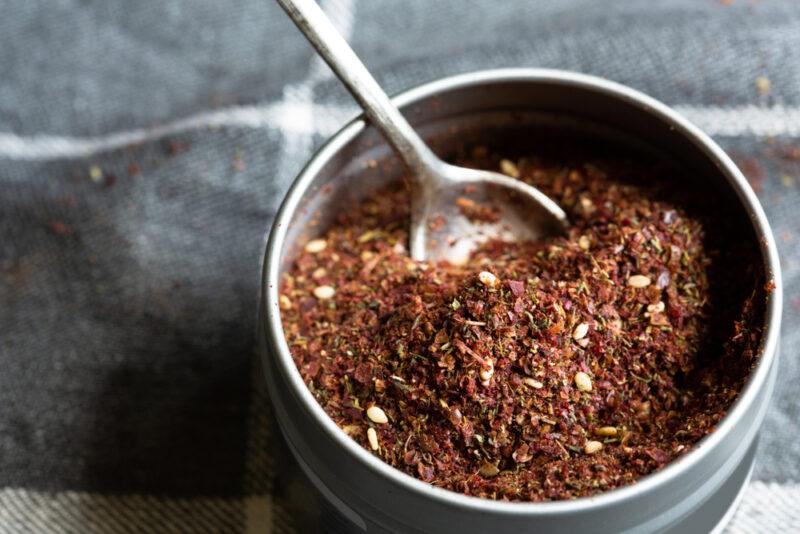 Za'atar is a spice blend with earthy flavor with a slightly citrusy, nutty, and acidic taste. The blend usually contains, but is not limited to, dried oregano, sumac, thyme, marjoram, and toasted sesame seeds. Za'atar originated in the Middle East.
Because za'atar is a blend of different spices, its nutritional content varies depending on the type of spices and amounts of spices used. Generally, a blend contains flavonoids and an array of vitamins and minerals.
Oatmeal bowls are perfect breaky treats. In fact, here's a savory Mediterranean-style one that will surely power up your morning. It's absolutely delicious and nutritious and quite simple and fast to make as well. It will not be entirely surprising if this one becomes a household favorite!
Nutmeg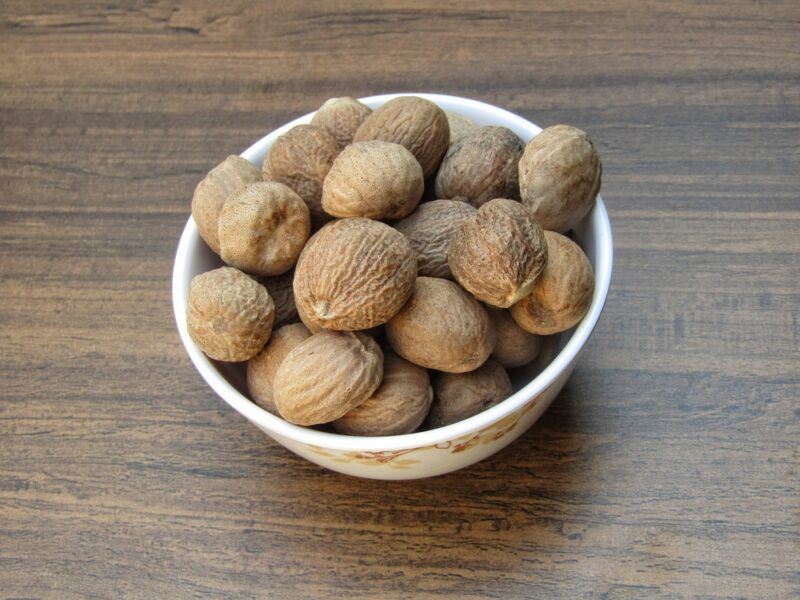 In addition to nutmeg's distinctive aroma, it also has a nutty, warm, and somewhat sweet taste. This spice is the seed of a tree that is native to the Moluccas. Nutmeg in particular is the actual seed, while mace (also a spice), is the seed covering.
On top of the vitamins and minerals, nutmeg also contains fiber. It also has essential oils that have a carminative effect on the digestive system. This means that it can aid in relieving discomfort brought about by digestive issues like constipation or bloating for instance.
You'd be surprised at how a seemingly ordinary creamy oatmeal can become quite a treat with the simple addition of nutmeg. And of course, it doesn't hurt that the banana-nut topping is also a great touch. You can also add other toppings like some dried fruits or mixed berries if you want.
Cloves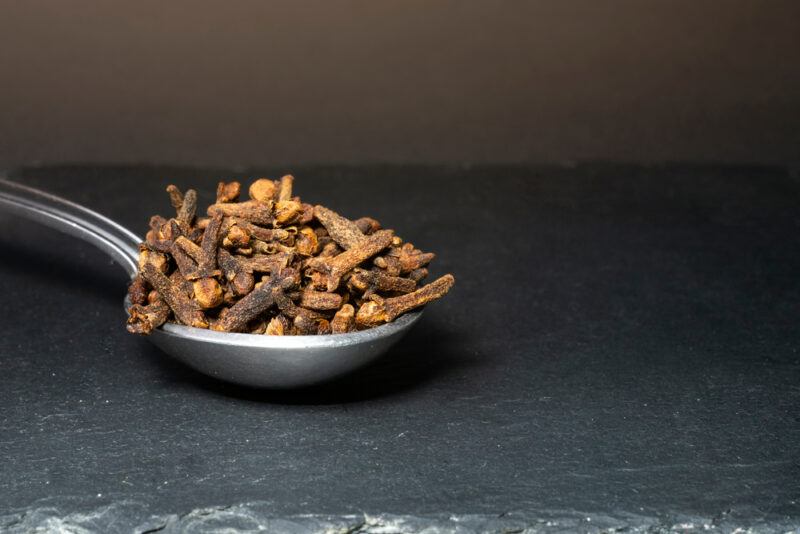 Cloves is a very aromatic spice that has a very strong flavor that is also somewhat sweet. This is why it's used sparingly because it can easily overpower your dish. Cloves are the dried flower buds of a tree that is native to Indonesia.
Cloves are particularly rich in vitamin K, potassium, and beta carotene. It's also rich in antioxidants that helps in reducing oxidative stress.
We already know that oatmeal is a healthy breakfast, but why not make it even healthier with spices, right? This Creamy Spiced Oatmeal will surely fit the bill, it's beautifully seasoned with cloves, cinnamon, allspice, and bay leaf. Throwing in bananas and toasted almonds for toppings makes it even more nutritious and delish as well!
Ground ginger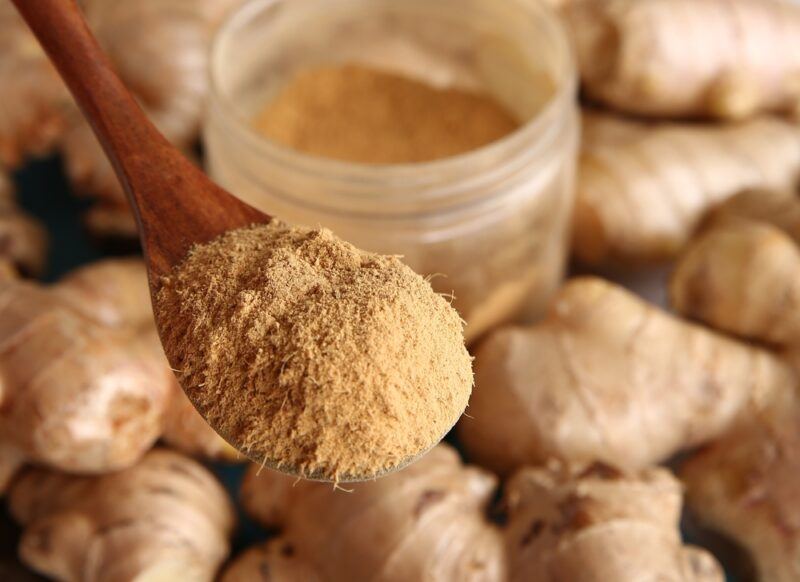 Unlike its fresh counterpart, ground ginger is a lot milder. It still has that peppery and sweet taste but without the pungent and spicy aroma. It's derived from ginger rhizomes that are dried and grounded. This spice is native to Southern Asia.
Ginger is known for its gingerol content which is a powerful antioxidant and anti-inflammatory substance. However, because of the process of turning fresh ginger into powder, its gingerol content is also affected and is reduced because of that.
It can't get any simpler than this one, Overnight Oats with Coconut and Ginger. The flavor combo is simple yet it absolutely works. Coconut milk with ground ginger and agave syrup. Give it a try. Whip them up before you go to bed and get ready to be amazed the following day.
Cinnamon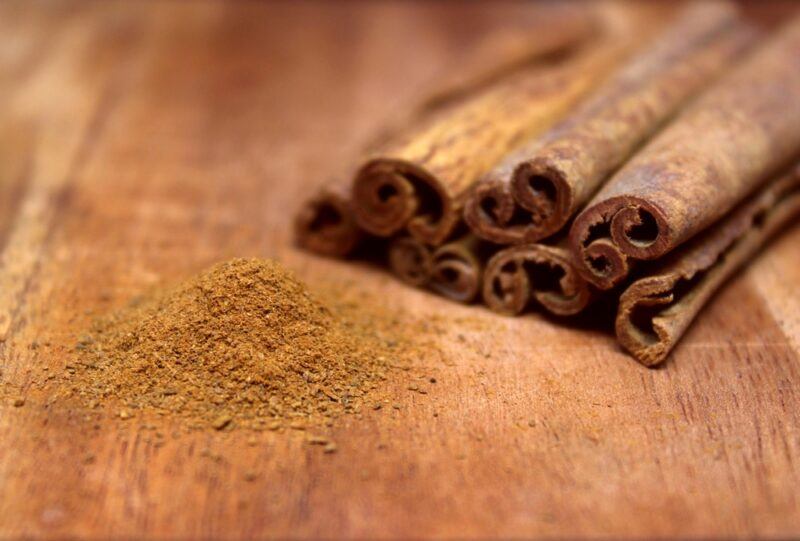 Aside from cinnamon's beautiful aroma that we've come to really love, this spice also has a sweet and woody flavor. It also has a spicy taste with a slightly citrusy note. Cinnamon is the inner bark of the cinnamon tree that is native to Sri Lanka.
Cinnamon is particularly high in cinnamaldehyde – which is an organic compound that gives it its flavor and aroma. This compound contains antifungal and antibacterial properties which can aid in reducing infections.
There seems to be a lot going on with this spiced oatmeal with jam but it's actually quite simple to make. You just have to quickly make the jam, prepare the oatmeal, gather all the toppings together, and then simply plate them together beautifully.
Garam masala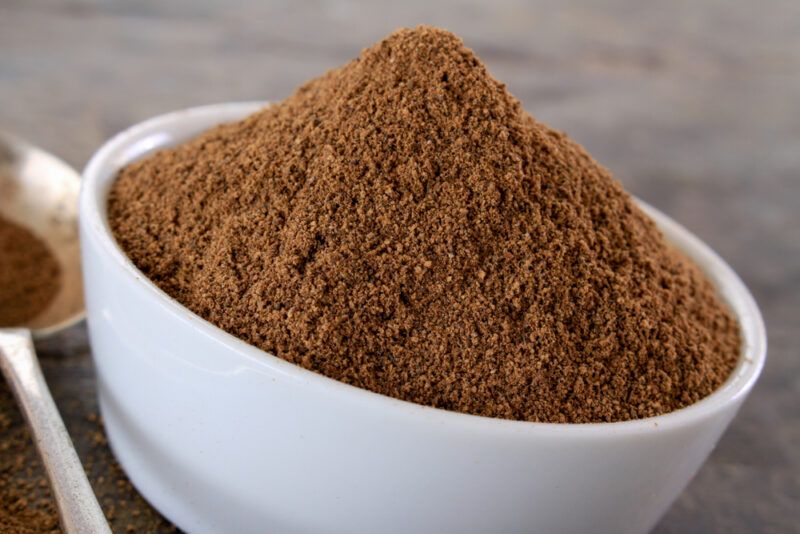 Garam masala is a spice blend that can be described as warm and fragrant. The flavor will slightly vary depending on the kinds of spices and the amounts of spices used. A typical blend may include cinnamon, cumin, coriander seeds, mace, peppercorns, and cardamom. This spice blend originated in Northern India.
And because garam masala is a blend of different spices, its nutritional content also varies. A blend will usually contain phytonutrients on top of some key vitamins and minerals. These phytonutrients do not only stimulate the immune system but also contain antioxidant properties that aid in preventing damage to cells.
Here's an Indian-inspired savory oatmeal that cooks in just a matter of 10 minutes. Perfect for really busy mornings. It's loaded with Indian spices so brace for some really strong flavors. It's also nutritionally packed and so filling it'll make for a great snack or dinner, too!